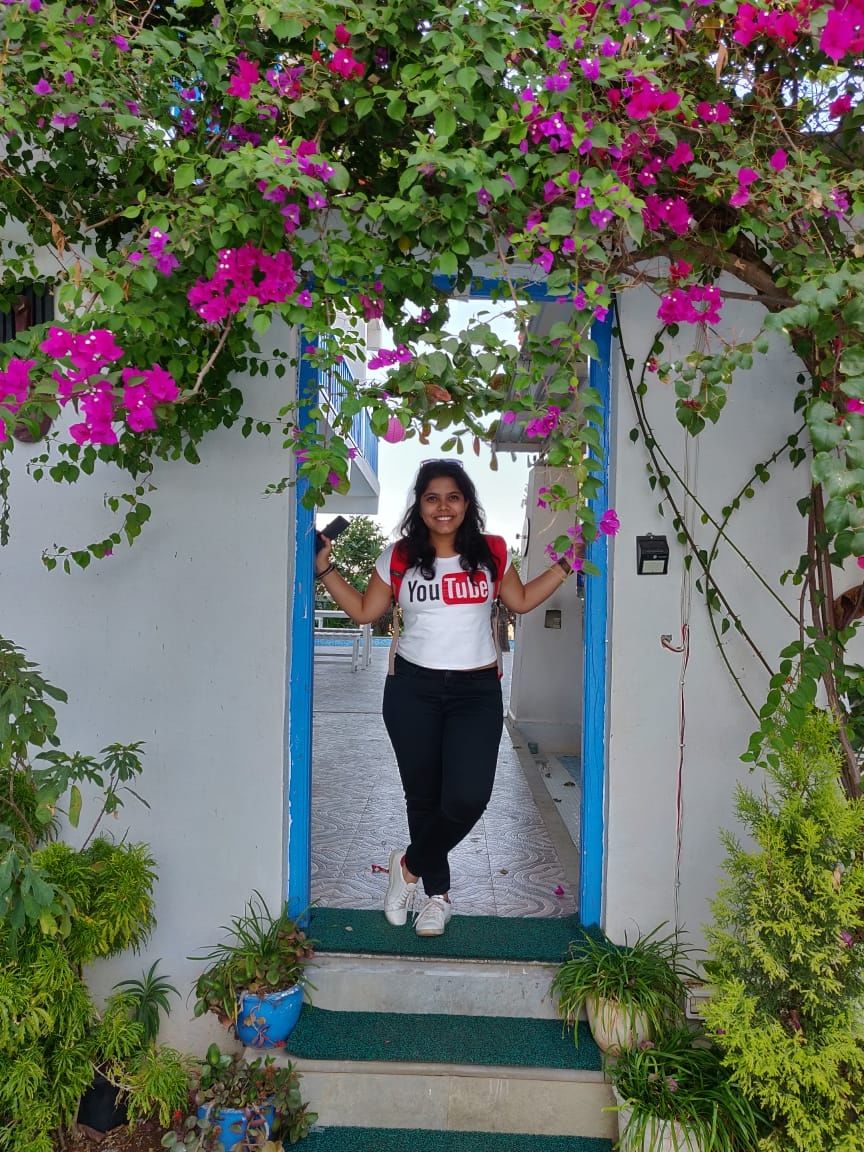 Weekend on your plate and no plans? Is that the case for you? Let me get it better for you. Maybe, you guys would be wondering why I have put the title of this blog as "Mama's House, Alibaug". Okay, let me tell you this is just the best place I found and visited in alibaug.
Believe me, being in an IT profession, churning the five days of the week, all you need in the weekend is CHILL. Let me get you more close to this therapy.
Alibaug is one place that would come to every mouth if asked "Which is the nearest beach gateway to Mumbai?" Well, that's true. Alibaug has a lot of beaches, maybe similar but at the end those are beaches and thalosophiles can actually trip over any. :D
So, alibaug is more like a 2.5 hrs drive from Mumbai. We chose it by road as we were like a group of 7 friends. Going straight to Mama's House property, it is one of the most beautiful private property.
It's location is more near to Versoli beach  hardly 1km. So, let me make you aware that this property has to be booked prior as no bang ons and last minutes entertained. The owner of this property is Mayur Jadhav, one of the most calm and well behaved owner I have come across. I appreciate the way he has maintained this place. You can directly call him for booking. So, we booked it for Saturday stay and did a late check on Saturday around 6pm. The moment I entered this beautiful place, I could see two major colors beaming into my eyes:Blue and white. This place is themed with blue and white combination and it's really pretty.
They have big sofas arranged in the common area below, besides the pool. Yes, they have a mini private swimming pool and that is really cute. We had setup our drinking sessions there. With all that, Mayur arranged music and DJ for us. You can actually be in the pool, chilling with your drink and dancing on your favourite tune.
This place costs you like 3000 per person with food included (Veg/Non-Veg). Trust me, food there is lip smacking. More on that, its all homemade food so you don't even have to worry about the acid burps you get after eating soda mixed food.
They have deluxe AC double occupancy rooms with bath tubs in each of them. I must say, interior of each room is unique and equally beautiful. You would be absolutely awestruck.
The moment you get up in the morning, you get to see the most beautiful sunrise with delicious breakfast which is very varieted.
There are also many indoor games, so I bet you won't be bored anytime.
I recommend that this is the best gateway for you guys out there. There is luxury and beauty mixed very well.