Travelling is something that gives satisfaction to me and I love to travel to diff places observing different peoples, different culture. Capture those essence of life in my camera. Travelling to  manali with one of my best friend, he has his tour company. (Trust me Having a friend who owns a tour and travel company has its own advantage.) So I started my journey from delhi (as I'm working there). I have only two hours to go to room from my office and to pack my bags and then go to railway station. But somehow I managed to get into the train. First I catch metro to railways station from there I catch shtabdi till chandigarh. Shatabdi has its own advantage you will get all food and snacks and water on ur seat only u don't have to run for these. After that chandigarh to manali from bus. I must say what a busy day it is. But right now I'm in the bus waiting for the next day morning to be in the manali...Till then 
GOOD BYE...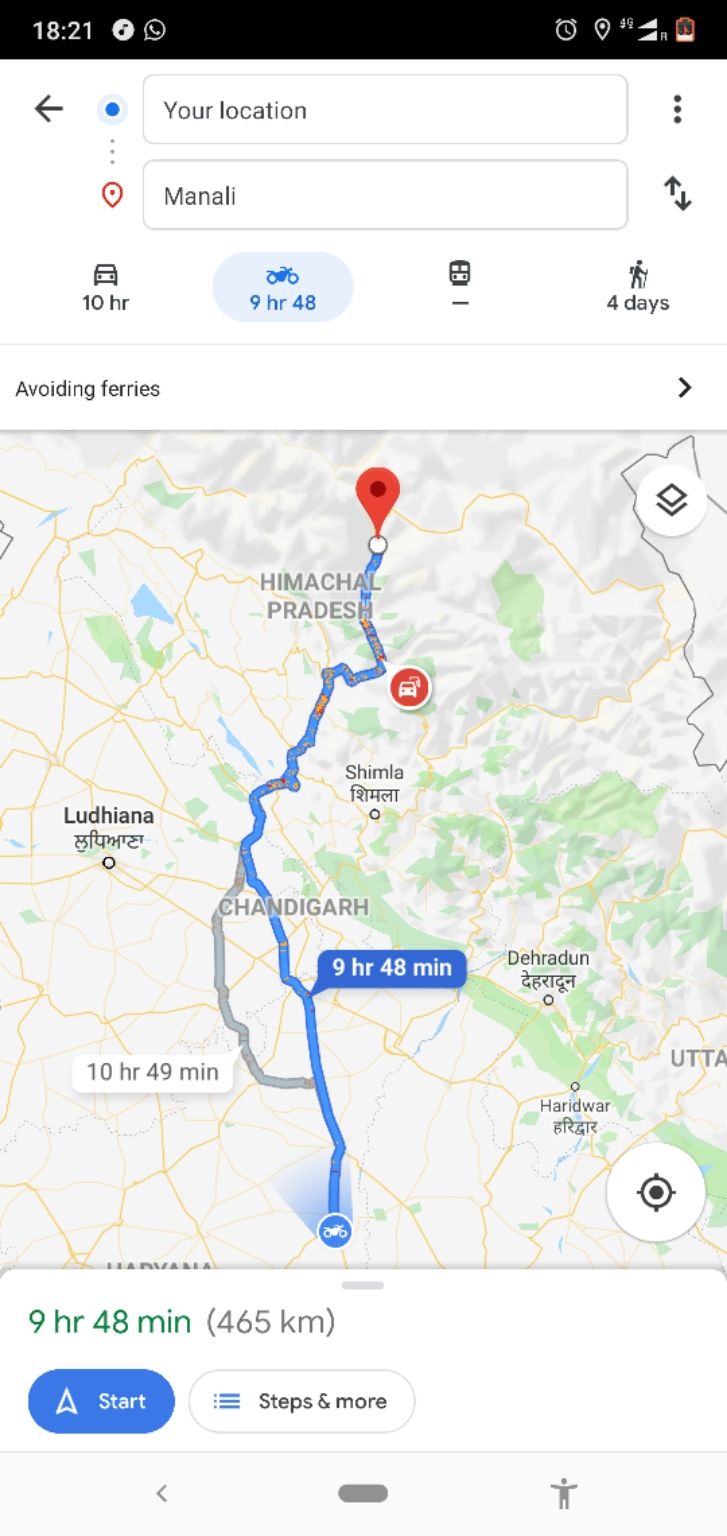 Hey folks...
We got little late but It's good to be in manali. The moment I stepped out from the bus I saw this view, can't tell u how much I pleased to see this.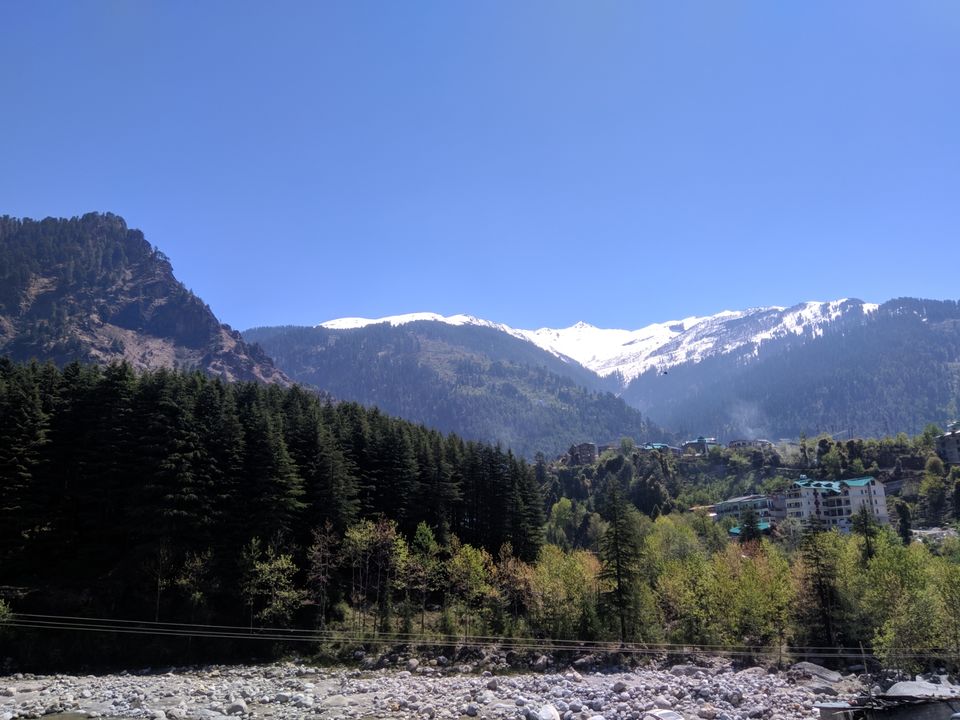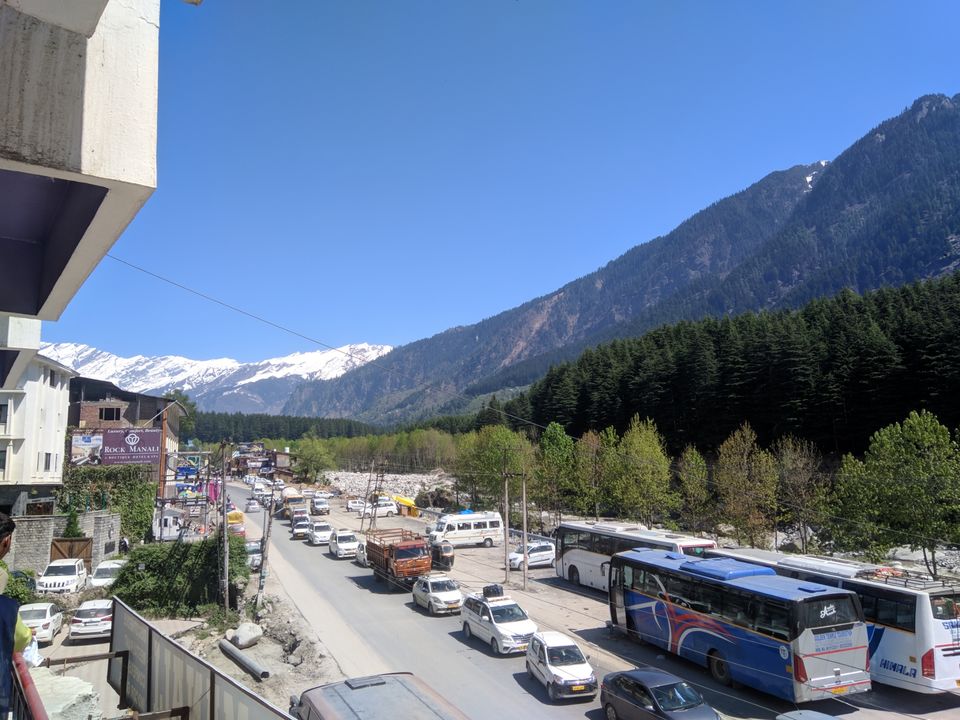 We started our tour typically at 3'o clock. First we went to hidimba temple. (Hidimba Devi Temple, locally known as Dhungari Temple, also known variously as the Hadimba Temple. It is an ancient cave temple dedicated to Hidimbi Devi, wife of Bhima.) Temple and his surroundings are calm and peacefull. One can enjoy 2-3 hours at the temple doing nothing...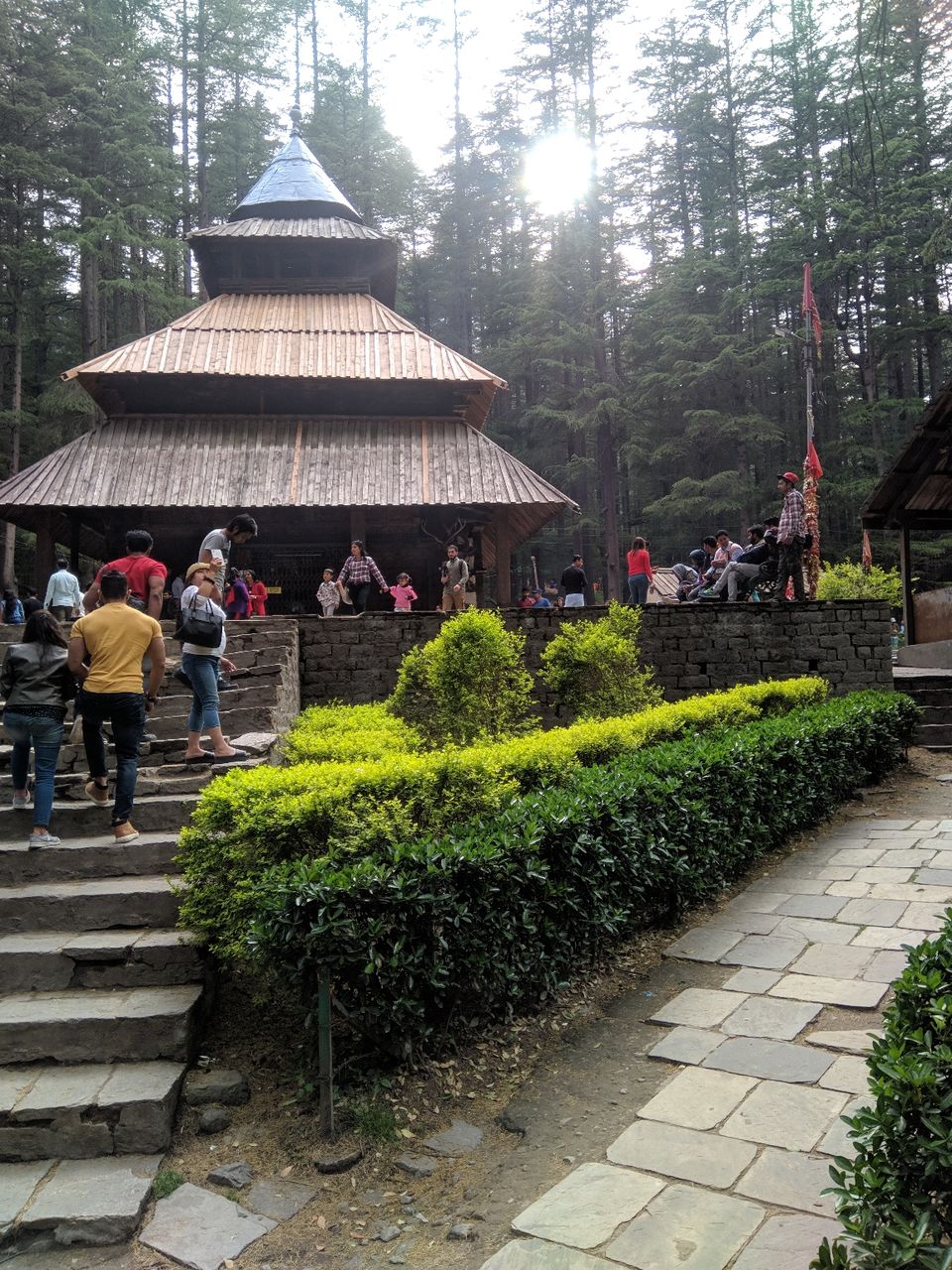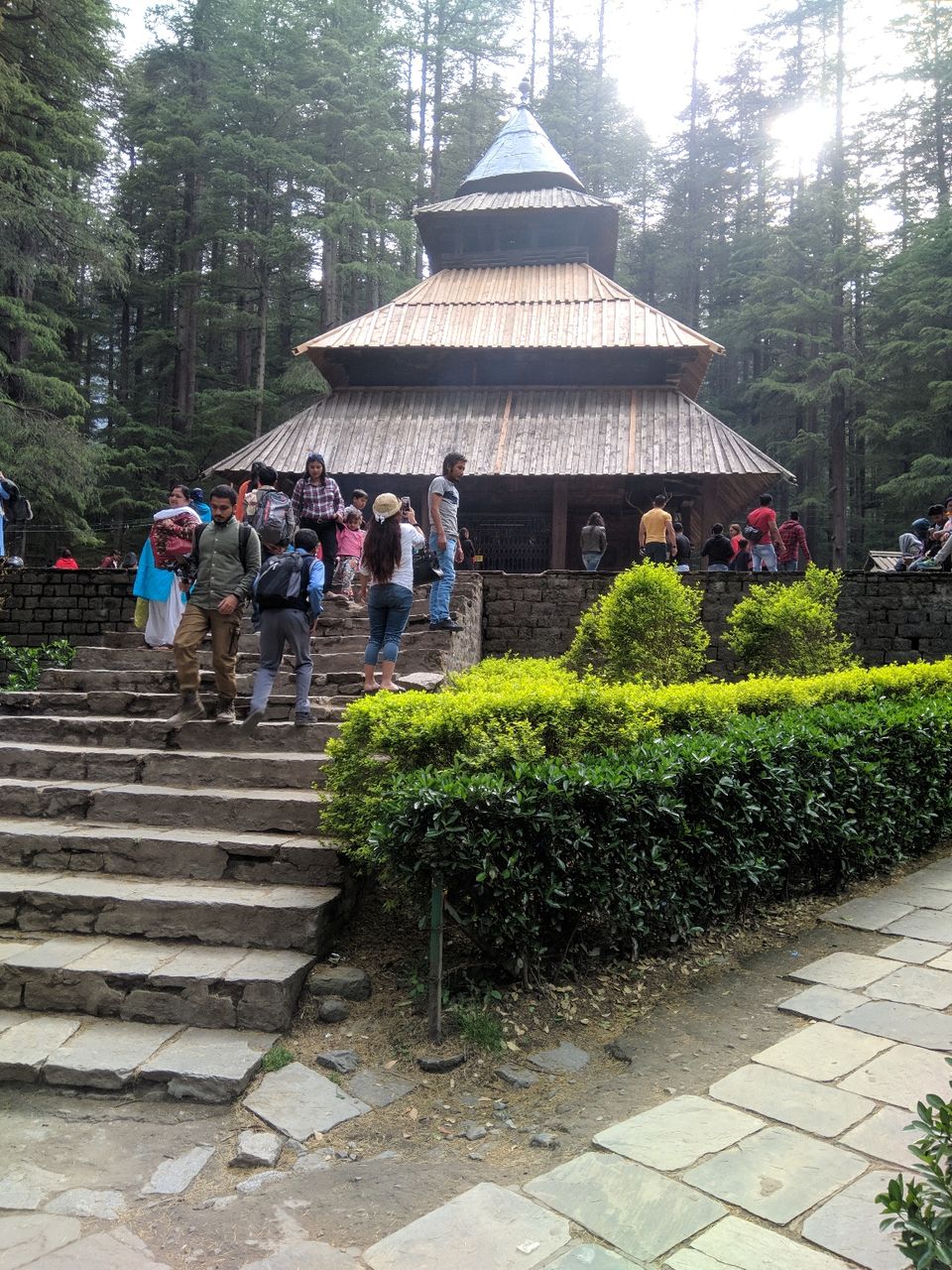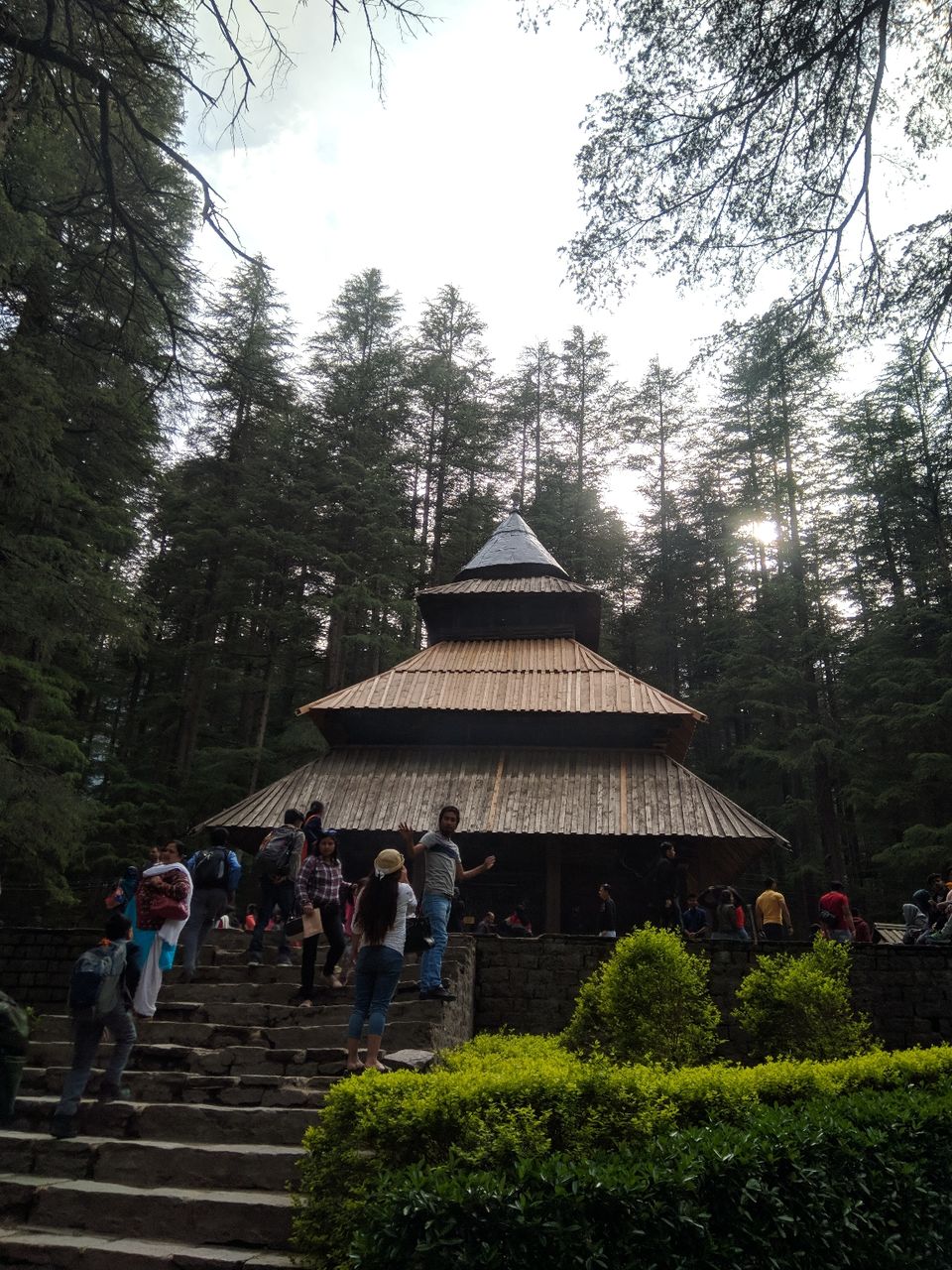 then we want to see the vanyavihar, it is not that fascinating. Basically it's a park with kids play area and a small pond type structure for boat riding...
Third and last we went for the maal road. It's quite famous in manali. It's has all the shops related to tourist like clothes, apparels, souvenirs etc. It has local delicacies shops also for the hungers...From a photographer point of view it is a great road to shoot portrait because it has a lot of people with different background and different colours...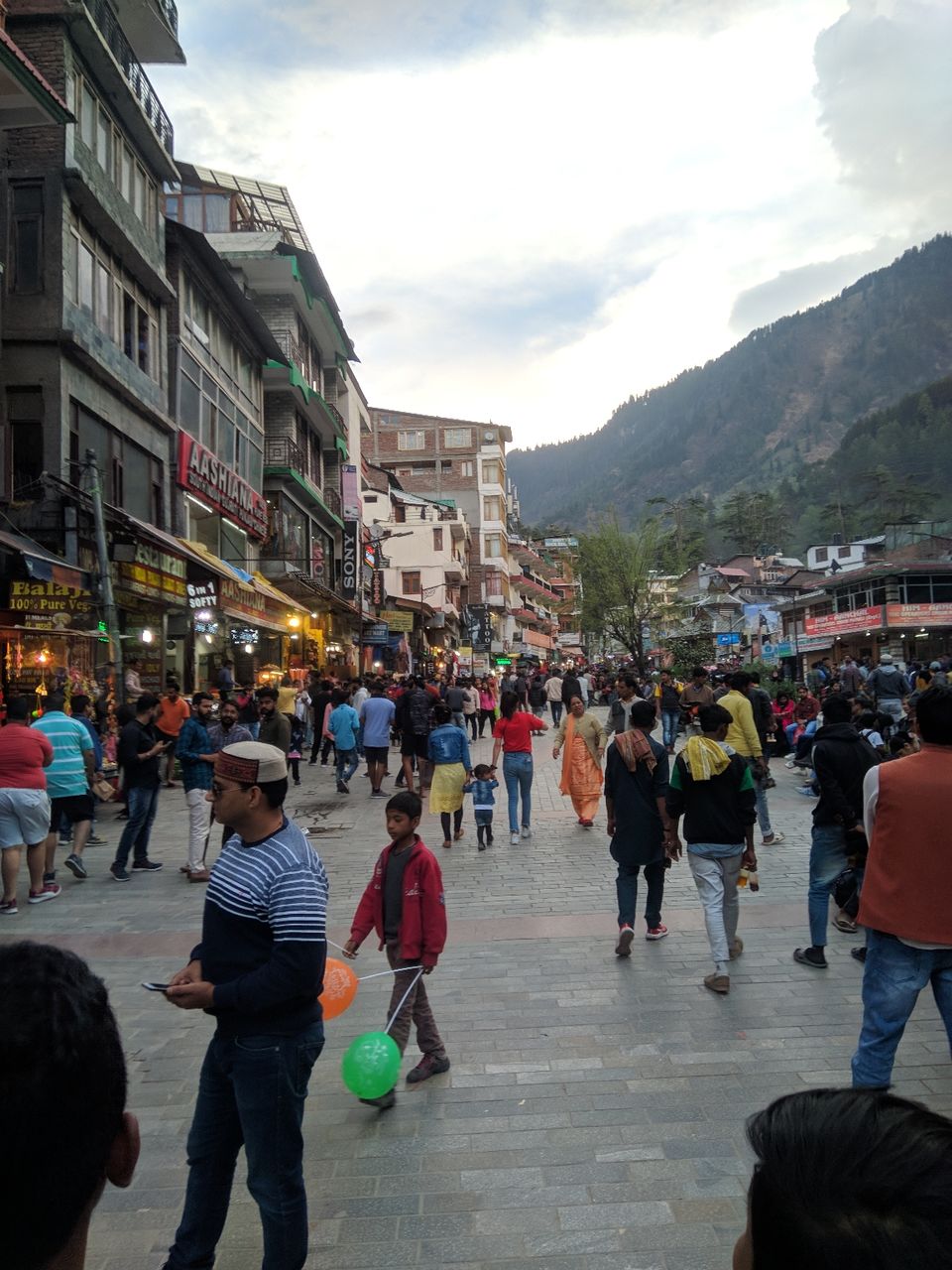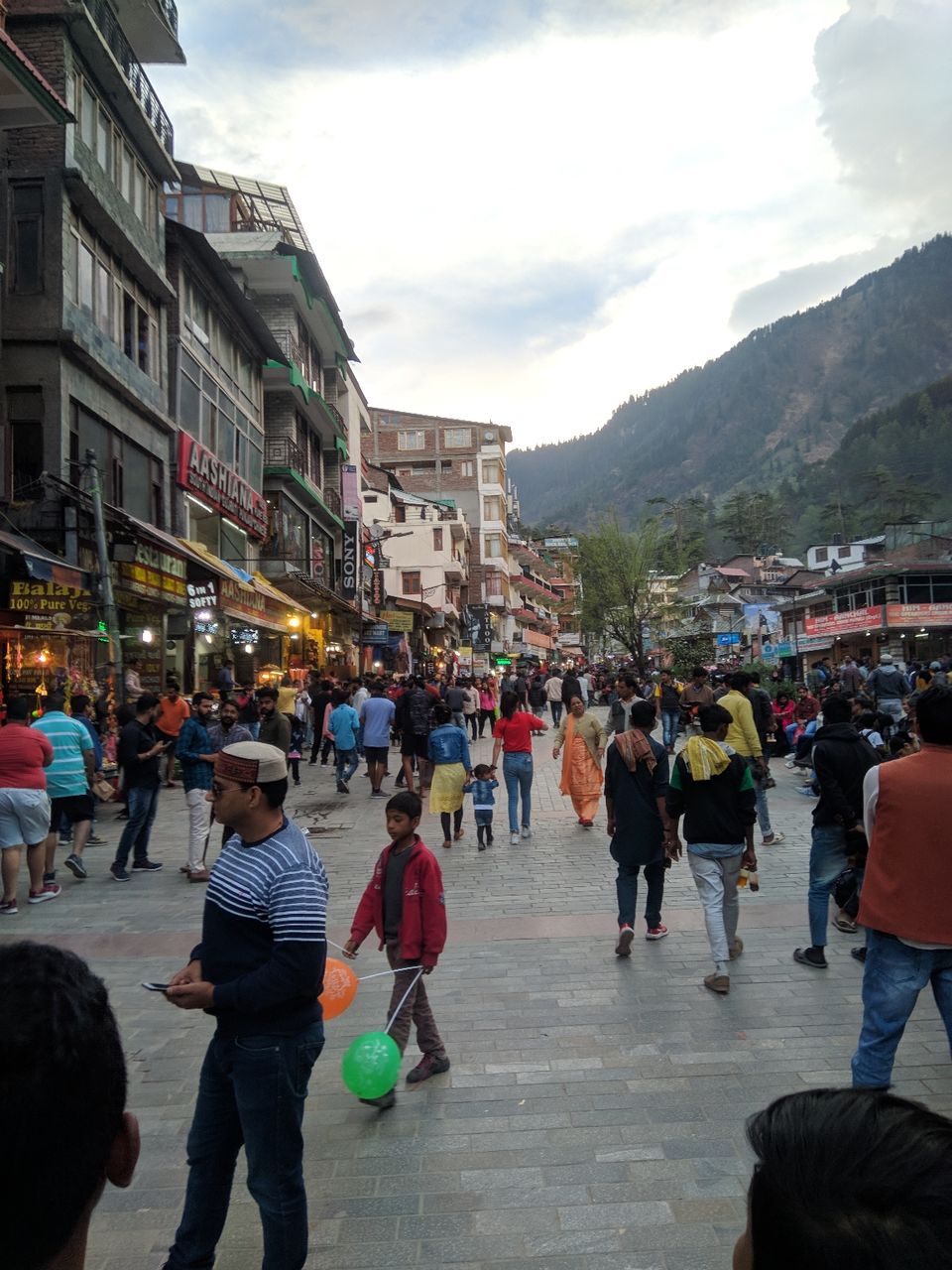 After all this we came to hotel. Iam tired really really tired. I just want to hug my bed and pillow and want to fell apart and sleep... Good Night folks see u tomorrow...
Good morning...
Today we planned to go to vashishth temple and gulaba as rohtang pass was temporarily closed.
         Vashisht is a small village located around 3 km from Manali across the River Beas. This beautiful village is famous for its sulphurous hot water springs and Vashisht temple, built just next to the springs. The water from this spring is believed to have great healing powers, which can cure many skin diseases and other infections. Vashisht also houses many temples that are dedicated to a local saint Vashisht and Lord Rama. This place has a refreshing atmosphere that allows one to indulge in exotic baths...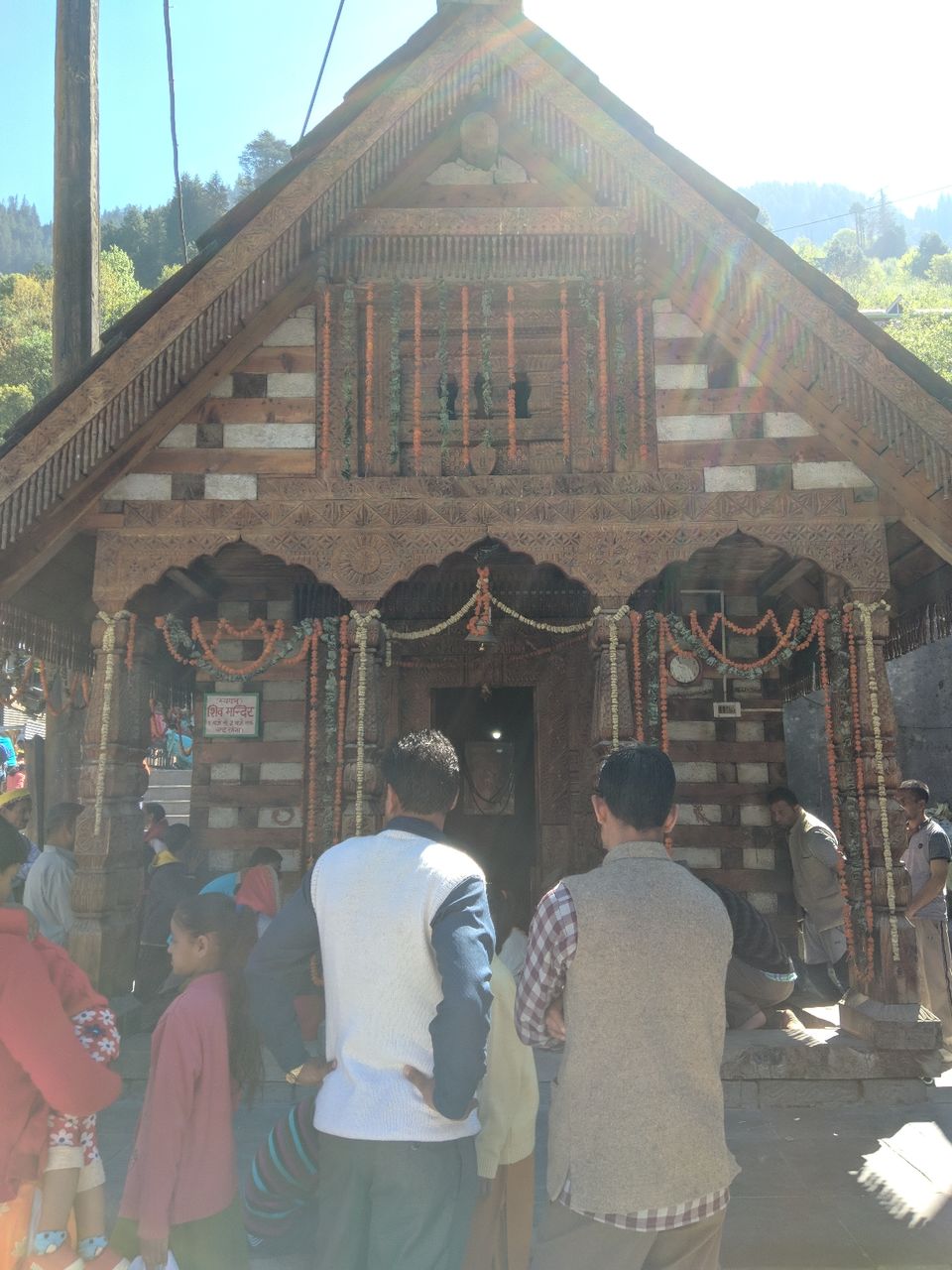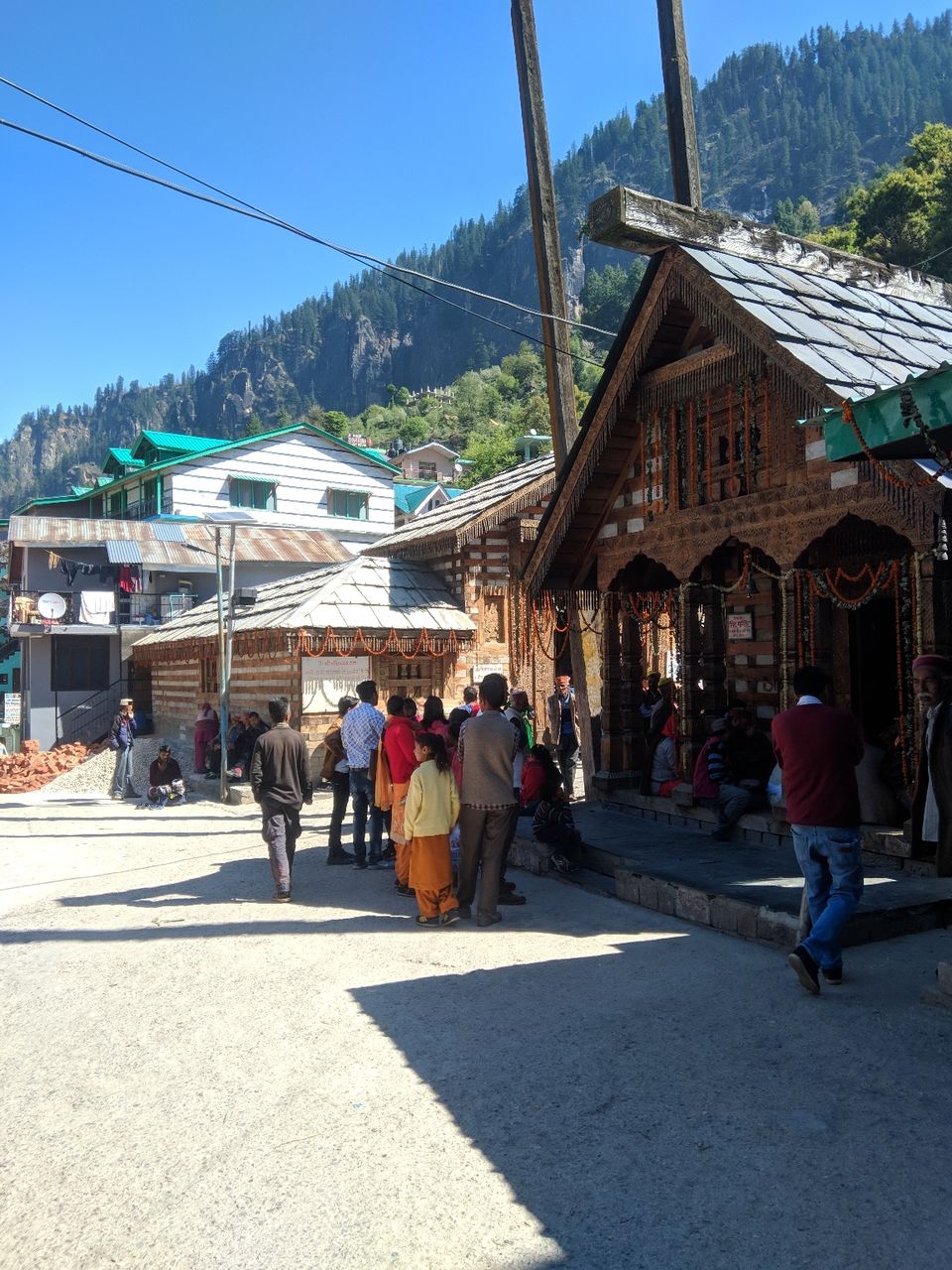 After the vashishth temple we went to gulaba to see the iconic mountains covered in crystal clear white ice (although it's white on the top not on the bottom side) we tried to go on the top and enjoyed piping hot Maggie's while sitting on the ice. It's a great experience to see these things there are any peoples who are playing with their friends and families some of them are clicking photos, some of them are having something everyone is busy in creating memories...
After that we came back to our hotel had lunch and go back to sleep. Such a great day... In the night everybody had some light food and then again go back to bed...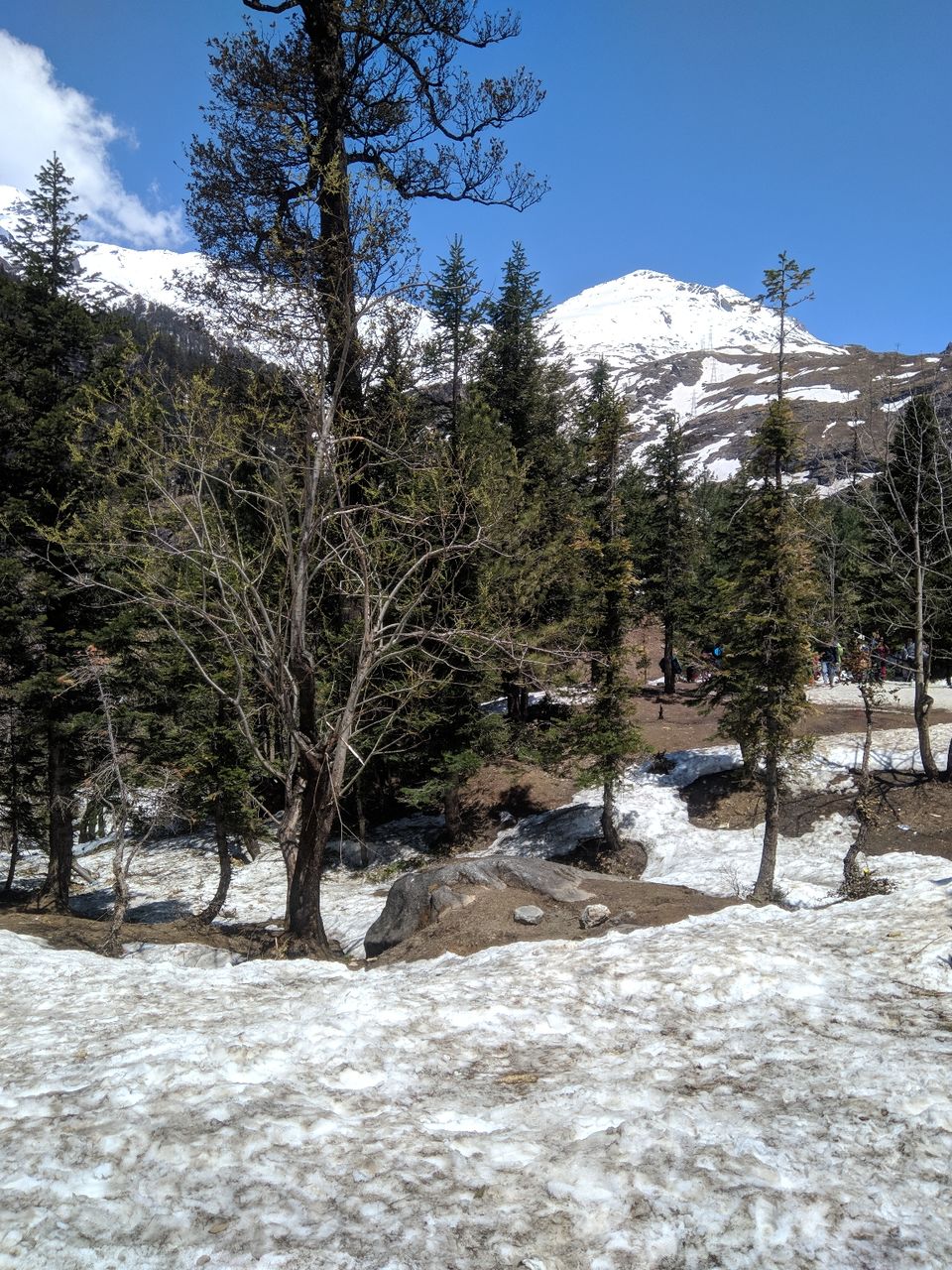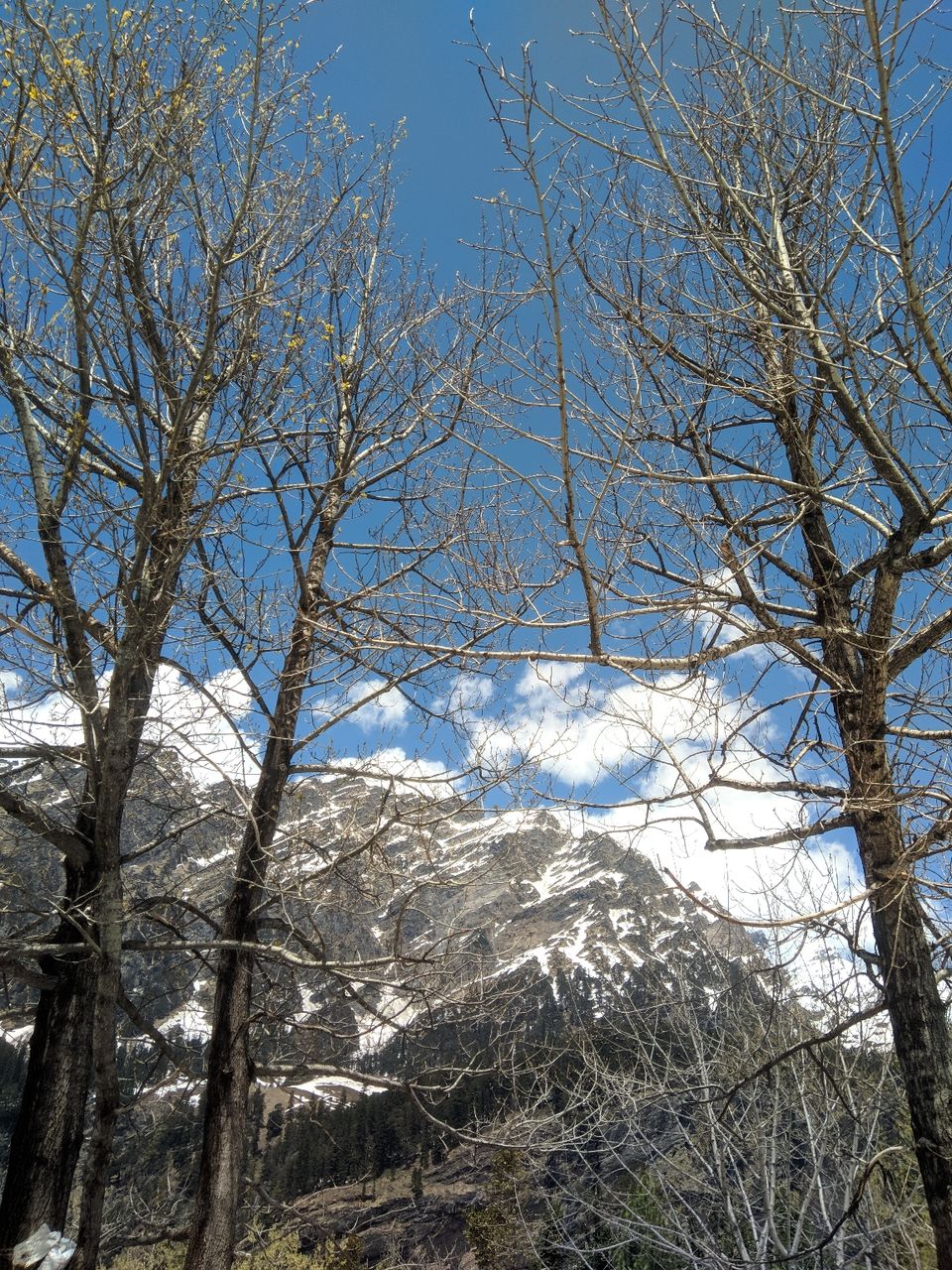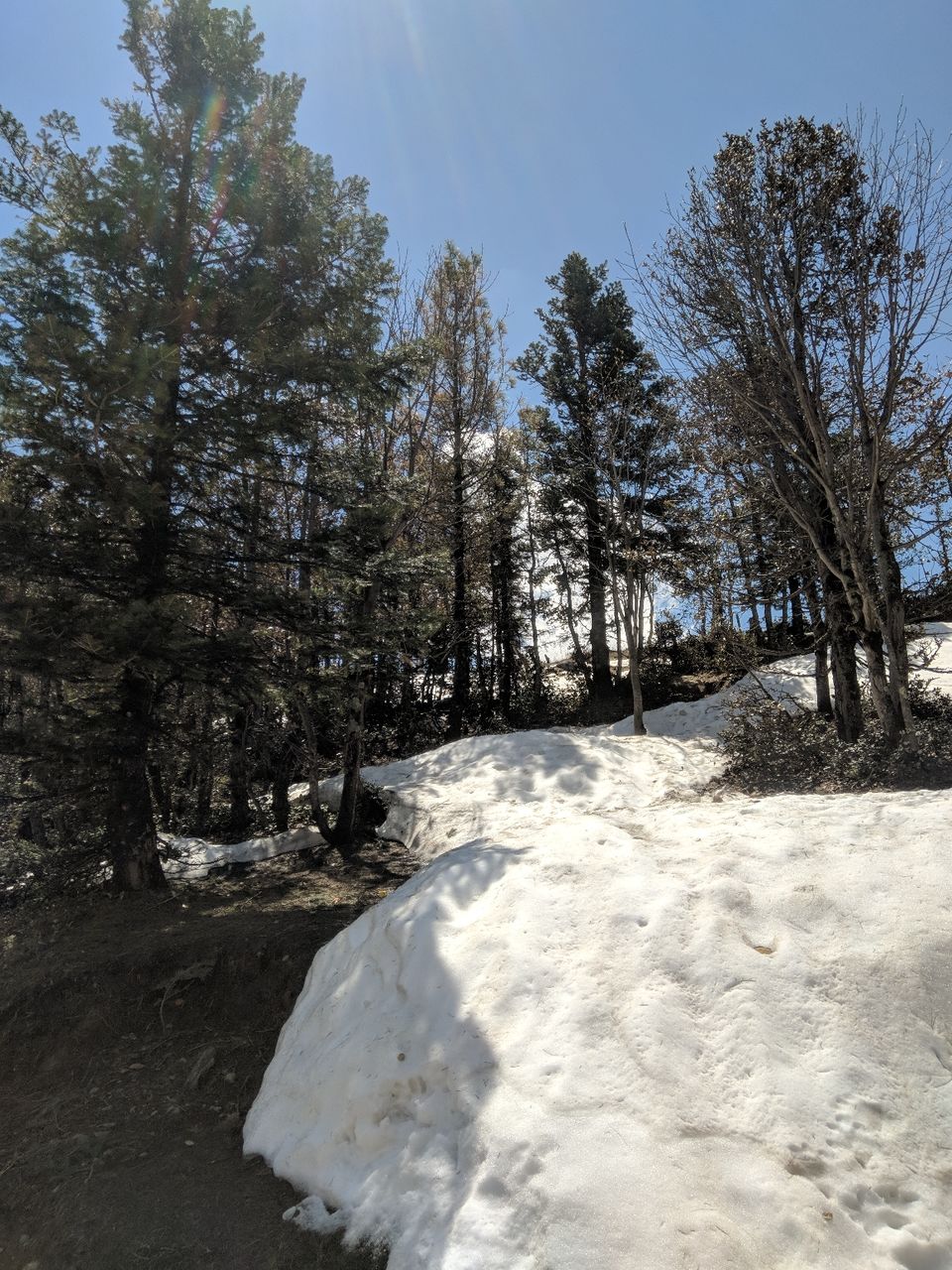 Next day we will return to delhi and our trip ends their. I said goodbye to my friends as they head off to their city and I am heading off to my work place to indulge in as usual job ... See u at next trip... Till then keep travelling and happy clicking...
मुसाफिर हु यारो
न घर है न ठिकाना
मुझे चलते जाना है
बस चलते जाना ।।।