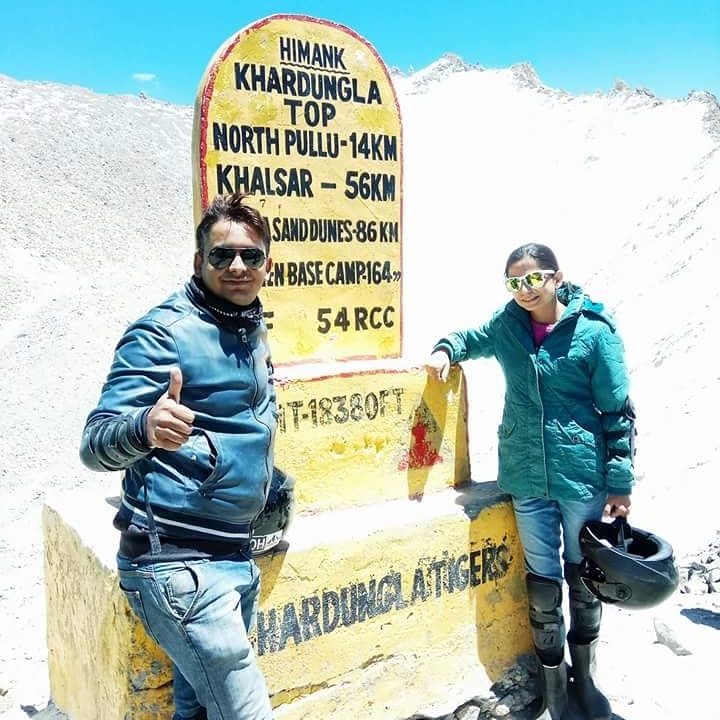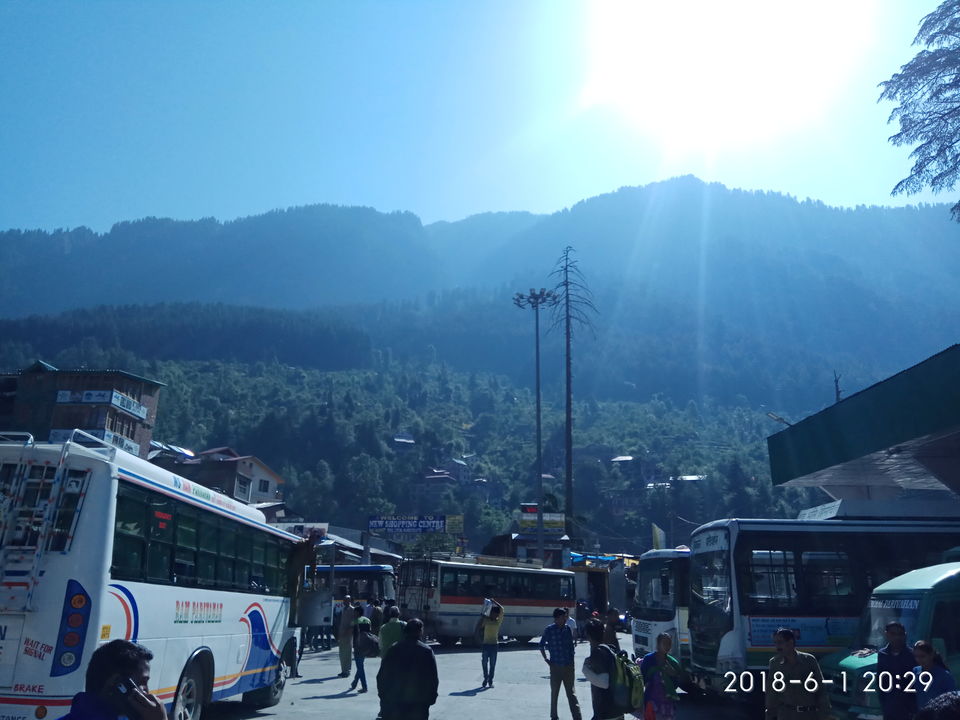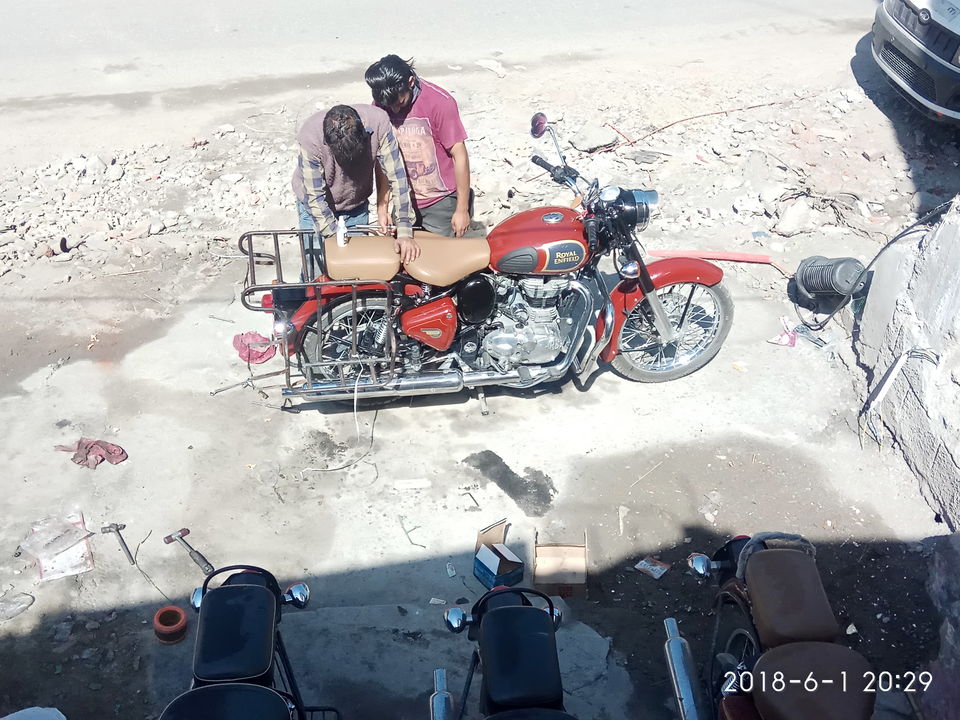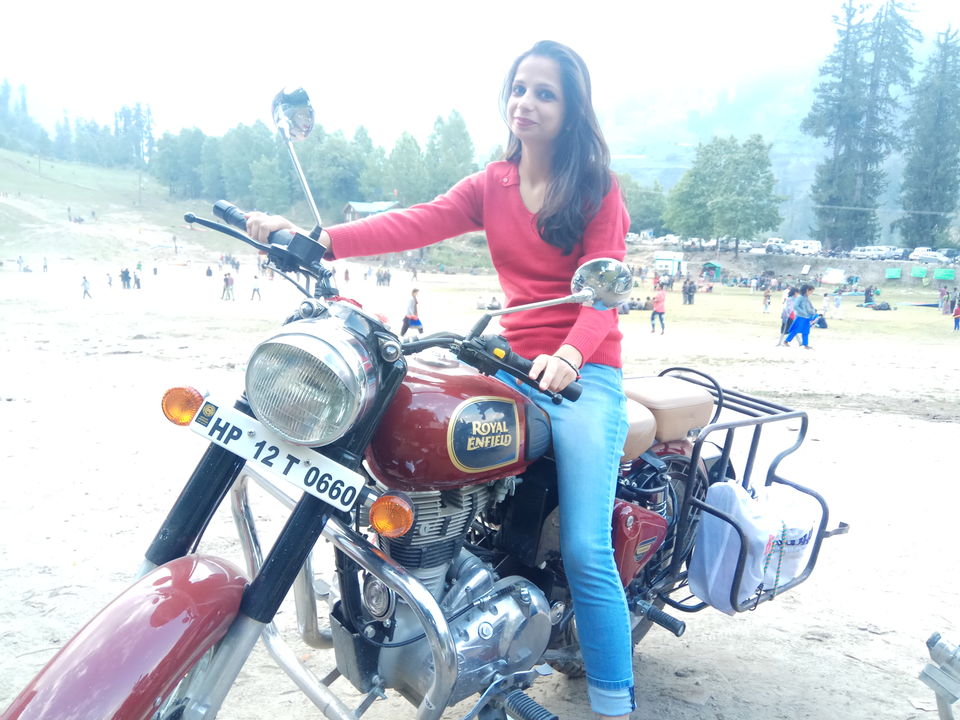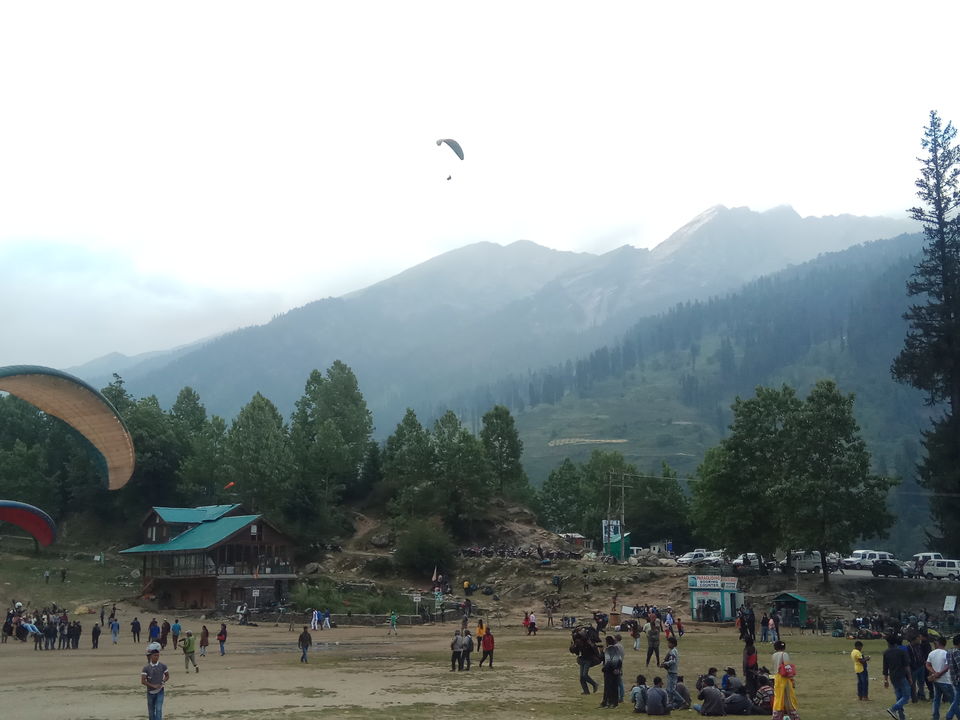 Nestled in between the green slopes of the Pir Panjal and the Dhauladhar ranges, Manali is the place which we both have already been more than once in a lifetime before we tie the knot.

This was the first exposure of the beautiful Himalayas. Suddenly we felt charged by the bright sunny day and the cold breeze. After Check-in and breakfast, our first priority was to get the beast to drive up to Leh Ladakh in this beautiful weather.
We just crossed the bridge started moving towards Vashist.
As we reached our destination we met Mr. Rama, Bike owner and trained expert in motorcycle trips in the Himalayas.

He was a true Himachali, simple, honest and always ready to help as we were new to this terrain. While having cups of piping hot tea with him, we came to know various things which are crucial for the Manali-Leh bike trip.
Some of them are like how to tie up your bikes with ropes properly, how to tie your bags bungee cords, how to handle safety gears, how to fix our minor bike issues.
While we were getting enlightened, his fellows were making sure our bike is equipped & safe.
Then after taking the handover from him, we were on clouds, the feeling of having this monster was amazing. Then we did the city tour and tried to test our bike as much as we can.

After all this, we took power catnaps and left for Solang Valley. It is 13-15 km from Manali. There are a wide variety of activities and adventure sports there like parachuting to paragliding, horse riding to driving mini-open jeeps and kids activities.
After this, we called it a day and after dinner, which was quite early at 1930hr, as the next day was going to be very hectic which would start at 0430 hrs before dawn.

Contact name is Mr.Rama and the above mentioned are his details, 5 stars for him for his services and help and being a true friend.

Next blog will be totally dedicated to the preparation & rehearsal for the Big day.
In the meantime, you guys can have a look at this video link and feel the vibe!
I hope you find this information valuable. Please give your valuable feedback.
You can email us with any suggestions, doubts, questions, please email us at mrmrsonholiday@gmail.com.
You can share your experiences and your stories as well and stay connected with us through Facebook & Instagram.
Have a safe journey and enjoy the beauty of nature.
See you soon.
Regards,
Mallikapil – An Indian couple
https://mrmrsonholiday.wordpress.com/2018/06/27/manali-6398ft-kullu-valley-day-1-be-royal-with-royal-enfield-350cc/