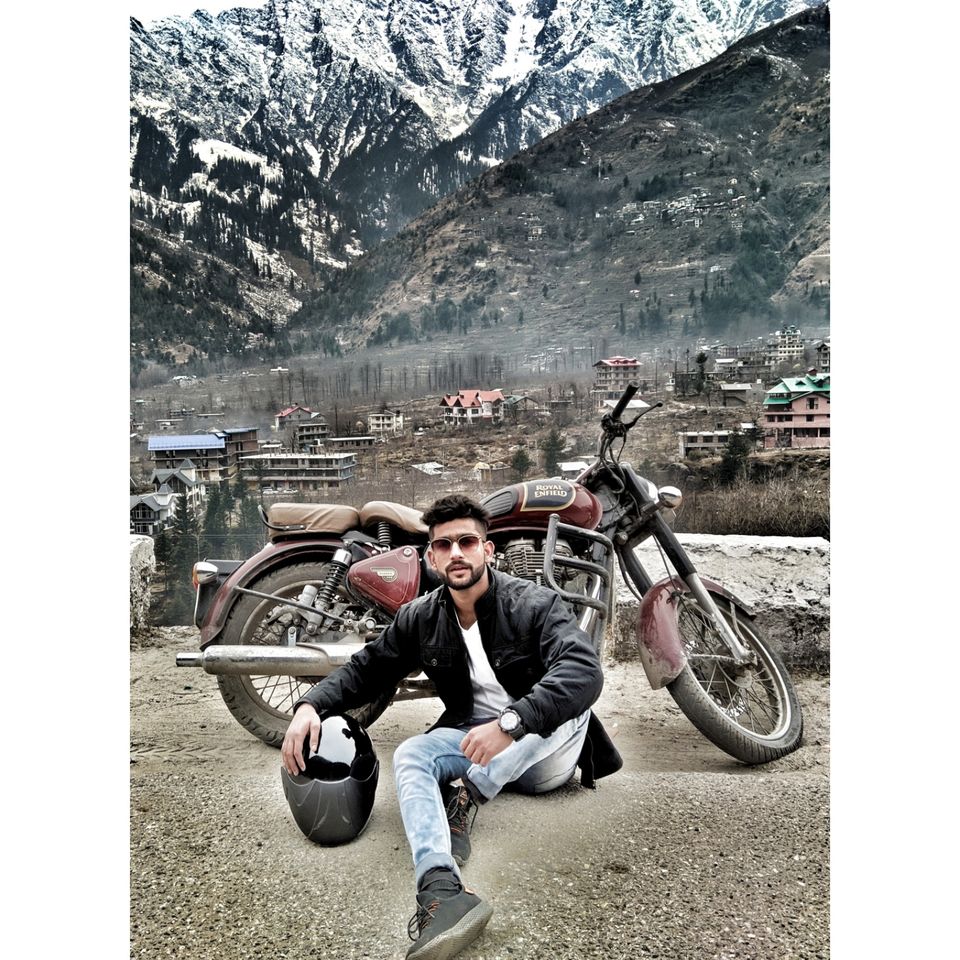 In the evening of 30th of December, suddenly me and my friend decided to celebrate our New year's Eve in Manali. We looked into each others eyes and then i said let's pack our bags. It was a sudden made plan.
We always wander like this.
Finally we were in the Volvo to manali.
The traffic was worst that day due to New year..we stepped down 3kms before from Manali because of rush and traffic. At 4pm we reached at Manali Mall road firstly we decided to book a room first. Everything was too costly because of festival season, we booked a room costs ₹3500.
In the evening of 31st there are lots of events,shows, games like music shows,tambola, and many fun happening things were held at mall road.
There was almost a crowd of millions people we all were dancing and celebrating the New year's eve. together. People's were opening champagne and bursting crackers in middle of the mall road. It was so exciting to be there.
And the amazing thing is that luckily i met there with my school's and tuitions friends we are finally a Group of 15-20 peoples. We enjoyed a lot together.
In the morning of New year, we decided to visit solang valley. We rented a bullet for 1200 and and fueled it for 500. We started or road journey to solang valley. The view's were too mesmerising. It was like dreams comes true. We were enjoying our bullet ride on hills.
The landscapes were too attractive. Finally, we reached at solang valley. Whole areas was covered with snow it was difficult to believe where we are in solang or in Switzerland. Paragliding,snow bikes, horses, carts everything was there...it was like a set of film in Switzerland. We trekked almost for 5-6 kms in solang hills the view was too good from there. We spend almost 4-5 hrs there. After that we are back to our hotel room. We enjoyed a lot whole night with our friends.
On 2nd of jan. We left Manali. It was a great journey. Trip was unforgettable. Manali will always remind me some unforgettable experience and things.