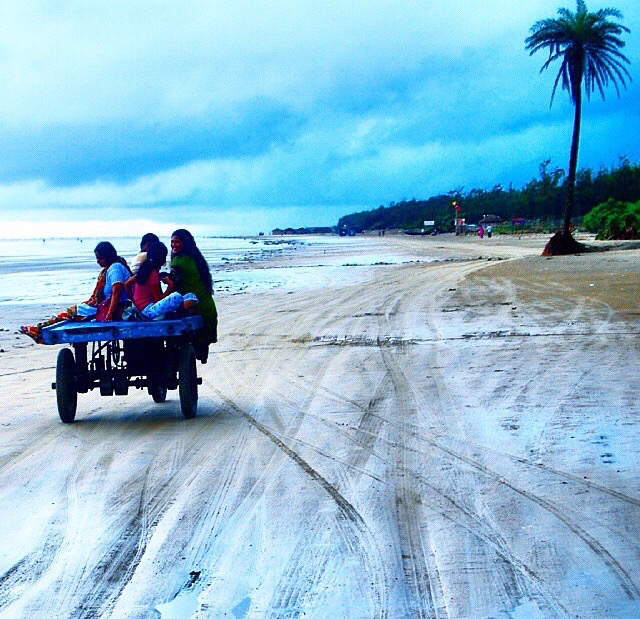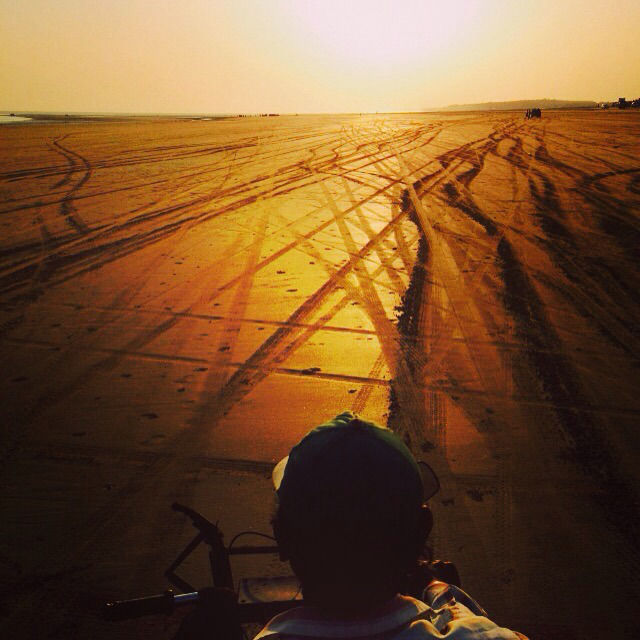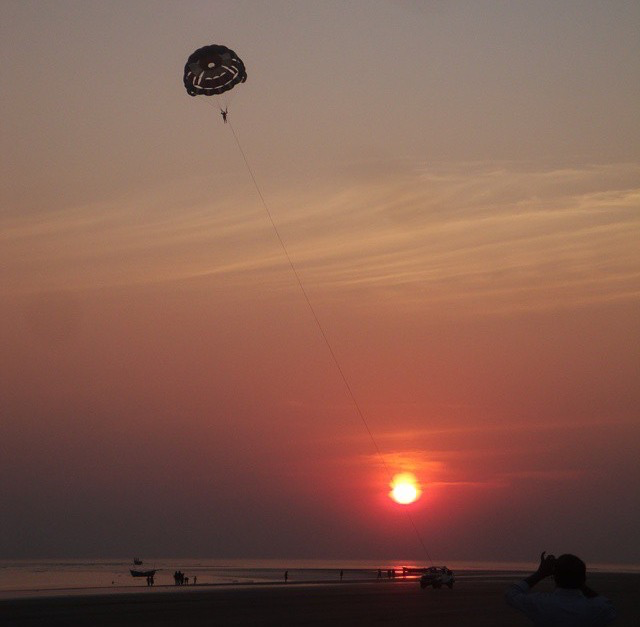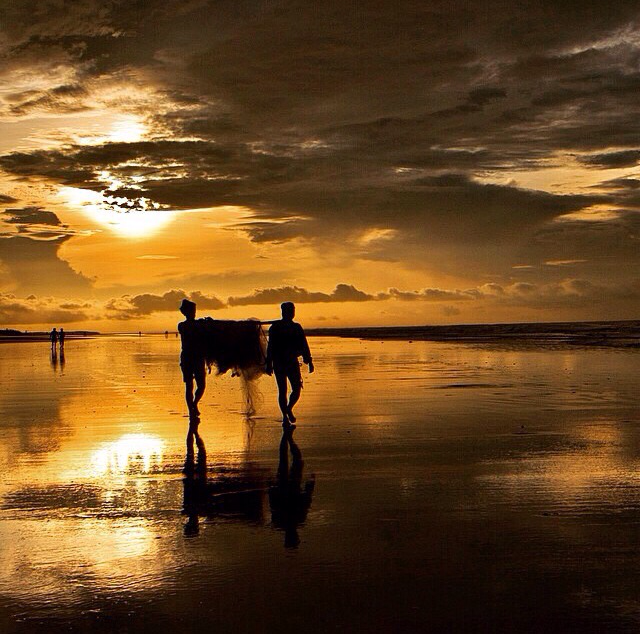 Digha happens to be a famous beach so no one really bothers to check out Mandarmoni. Good for us. Stupid people. Should learn to explore. 
One can try-
1. Parasailing
With proper harness and all safety measures taken, i still wasn't sure. I was suppose to hang freely but damn i was so sure the ropes with cut loose magically around my fat ass and I'll slip breaking each and every bone in my body! Nothing happened. *phew*
2. SpeedBoating
3. Jetski
Thinking about going filmy and riding the thing on your own? Well, forget it! They won't let you do it. I was pissed but a first timer and you still get to ride it. So, zip that lip and enjoy the damn thing!  
4. Bumpyride
Careful with this one. As the name suggests, this one really is bumpy. My friend fell off and I couldn't stop laughing. 
The beach is also famous for red crabs. I caught one. There's a side of the beach where there are so many of these tiny red fellas that the sand looks red! Have them for dinner later!
You don't want to miss the sunrise! I did. I love my sleep and well.. I stayed up till 3 in the morning sitting on the slope outside my hotel, watching the waves rise and fall. Epic! So, forget the sunrise, don't miss the nights! 
Why is it so hard to describe serenity? Dammit! 
RANCHI-KOLKATA-MANDARMONI Tired of the hustle-bustle of the Capital, my heart craves to visit places that are seldom touched by human presence and are still as beautiful as the image of such a place in your head. So, who doesn't like beaches? Sit by the beach side in a shack sipping drinks, listening to the waves, slowly drifting in a chain of thoughts… Thoughts you did not have time to venture to in your busy life. Mandarmoni. Longest drivable beach in the country. It is in WestBengal and a neighbour of the famous beach Digha. Recommended by a senior at my college, and having never been to a beach before, i decided to pack my bags and check it out with a girl friend. Super excited! We took a train from Ranchi to Kolkata and then a volvo bus from Kolkata to Mandarmoni. We stayed for 3 days at a hotel alongside the beach and the entire trip including the tickets, hotel , food, water sports etc was covered under 10k!