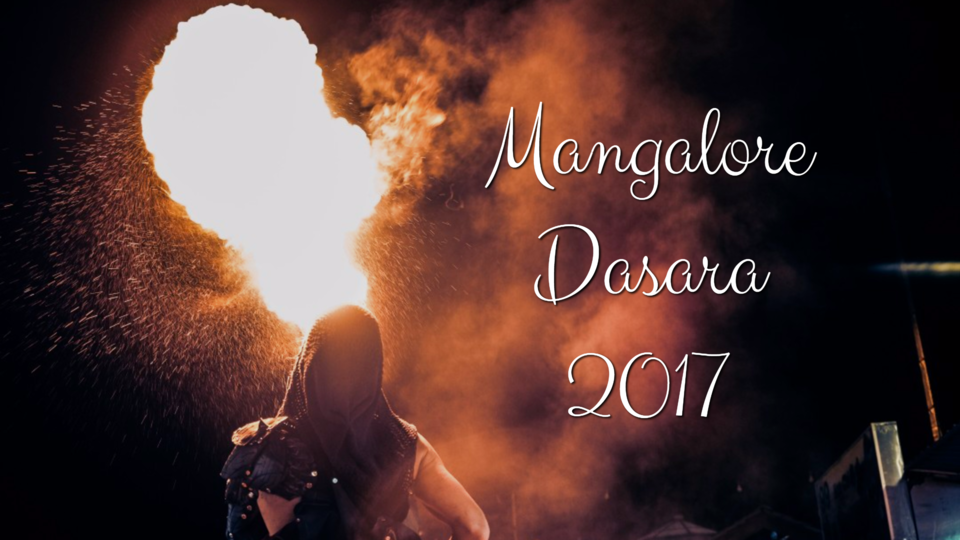 Staying in bangalore for past 5 years, I hear about The famous Mysore Dasara Celebrations each time. Obviously I googled around and planned to visit it once but it seems that I was good at procrastinating. This year the same story was about to happen until a close friend of mine told me about Mangalore Dasara Celebrations. The way he described the whole thing, I immediately had to look around for the experiences of other travellers like myself. To my surprise, I couldn't find any such article/blog/vlog or anything. But what I found was 2 videos by local production company and which made me book my tickets right away(You'll see why :D ). As it was a long weekend with Dasara and gandhi Jayanti holidays, my friend suggested that it would be hard to get bus tickets and it was true. I somehow managed to book last single seat for both of my journeys. The day time bus allows you to enjoy the beauty of lush green western ghats. (more on this in another post may be!)
I took a 7am bus to mangalore and reached around 5:30pm. By this time, the city was all set for the event which takes place around 7-8pm till next day morning.
The whole town is decorated with lights for the 10 days of the occasion. The main attraction of the celebration is the procession which starts from Kudroli Shree Gokarnanatheshwara Temple. 9 different 'avatars' of Godess Parvati is carried around in 9 different chariots augmented by flowers, bands, tableaux, traditional Tiger dance. The whole procession passes through the main city areas like Lalbagh, KS Rao road etc.
Other amazing part of this celebration is the tiger dance which is performed at different locations in the city for last 3 days of navaratri. Tiger dance is folk dance in which youngsters including some children dress up as tigers and performs different ancient stories along side some professional level stunts.
Mangalore comes to a complete halt for this grand procession. People line up along the roadside to watch the procession and be blessed by 'Navdurga'. The vigour, excitement, colors, sounds of drums make a lively atmosphere which you won't find in any other place. Why I liked this dasara celebration more than Mysore Dasra celebration is that you can actually watch and be a part of all these rather being a spectator.
To relive the experience please watch the below video.