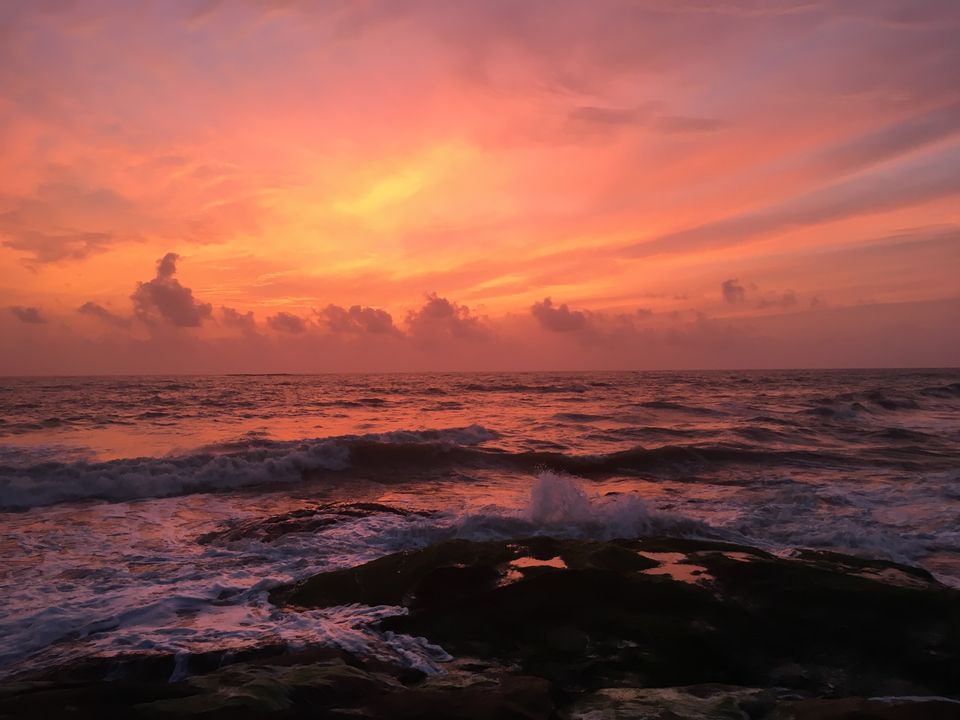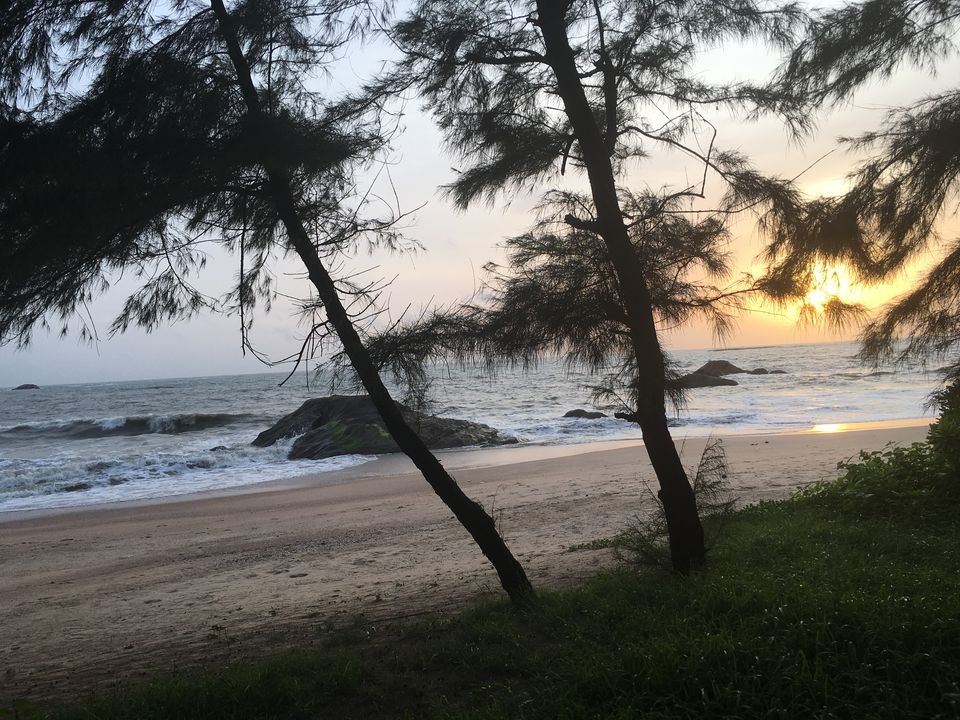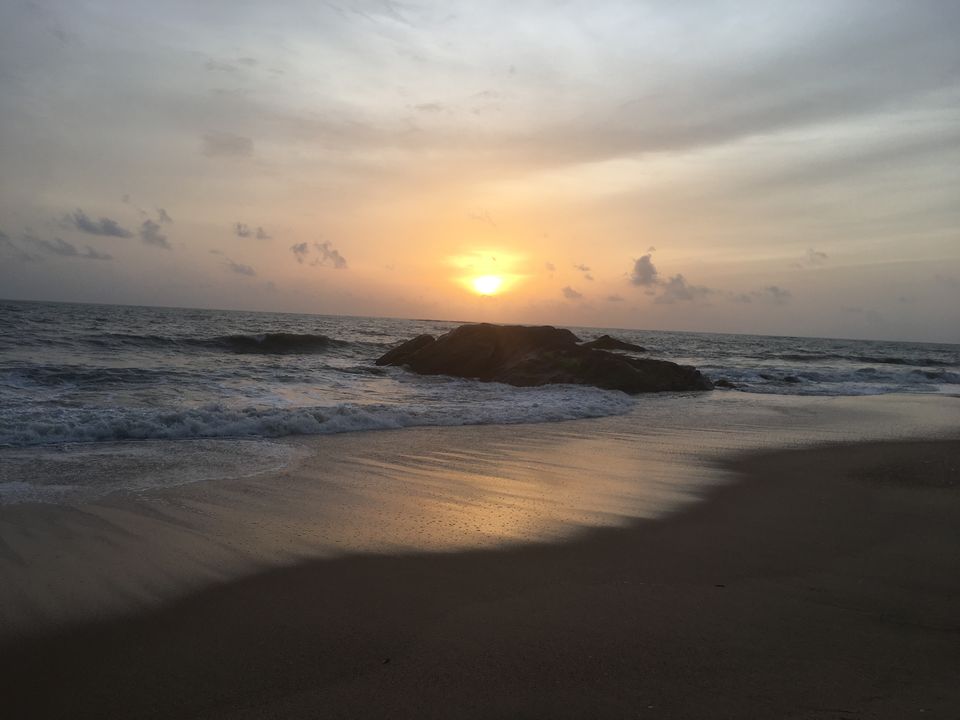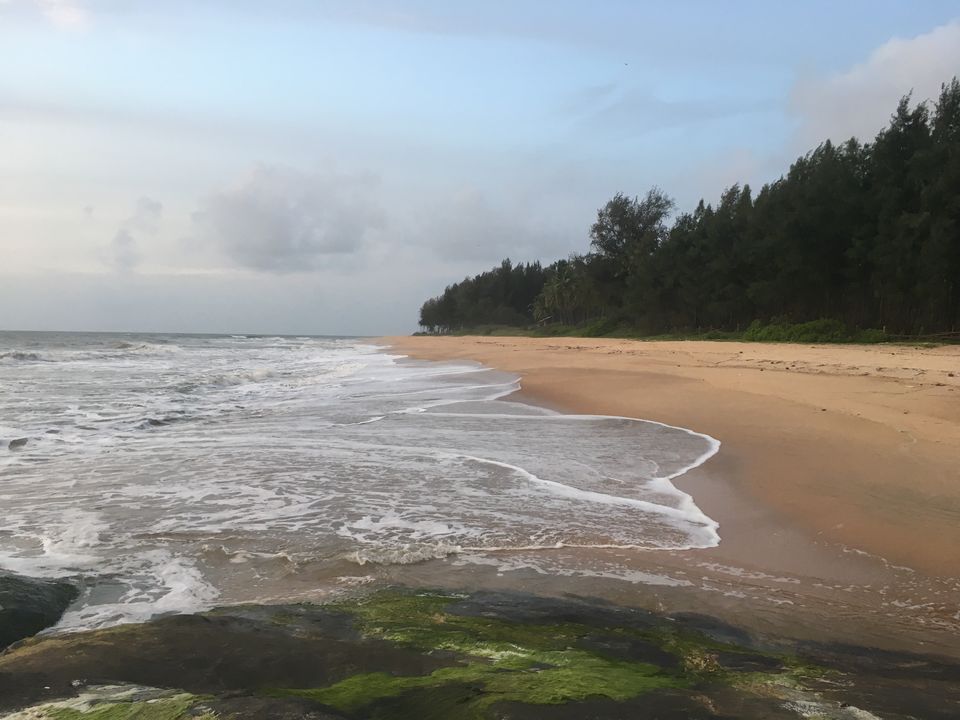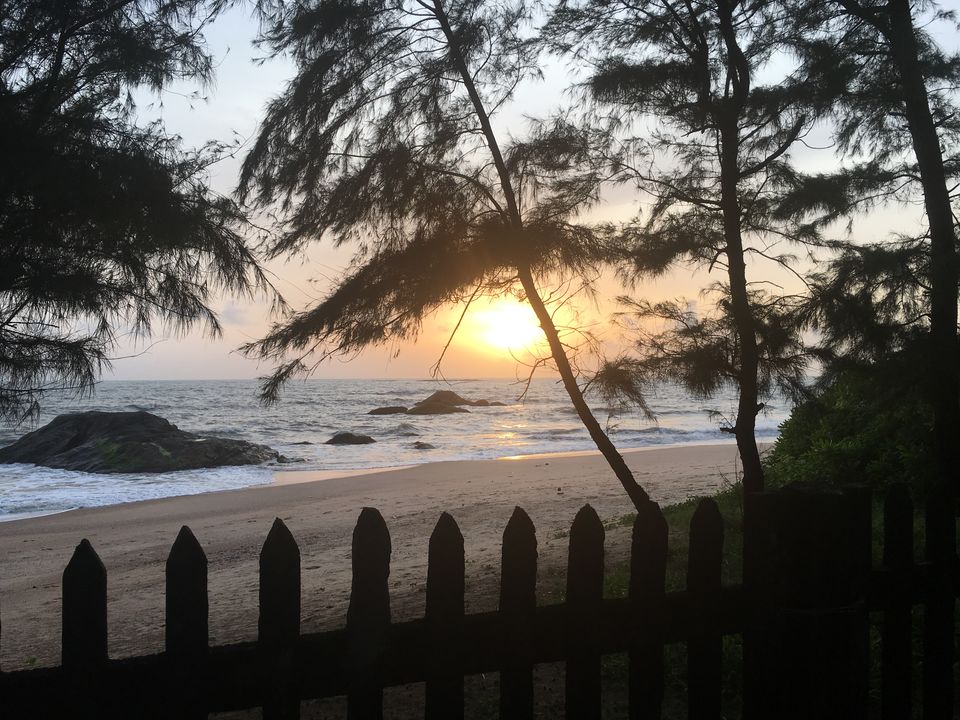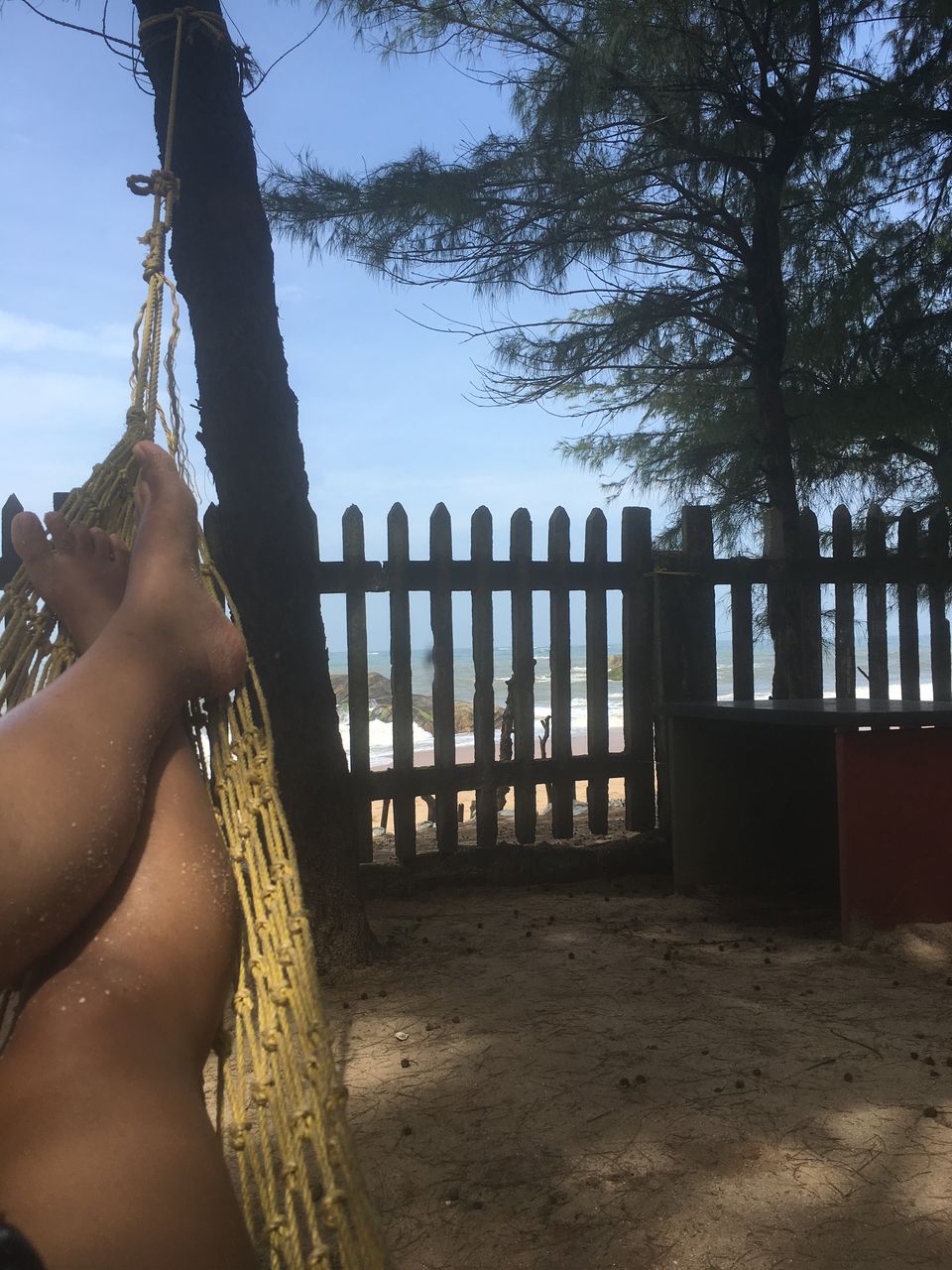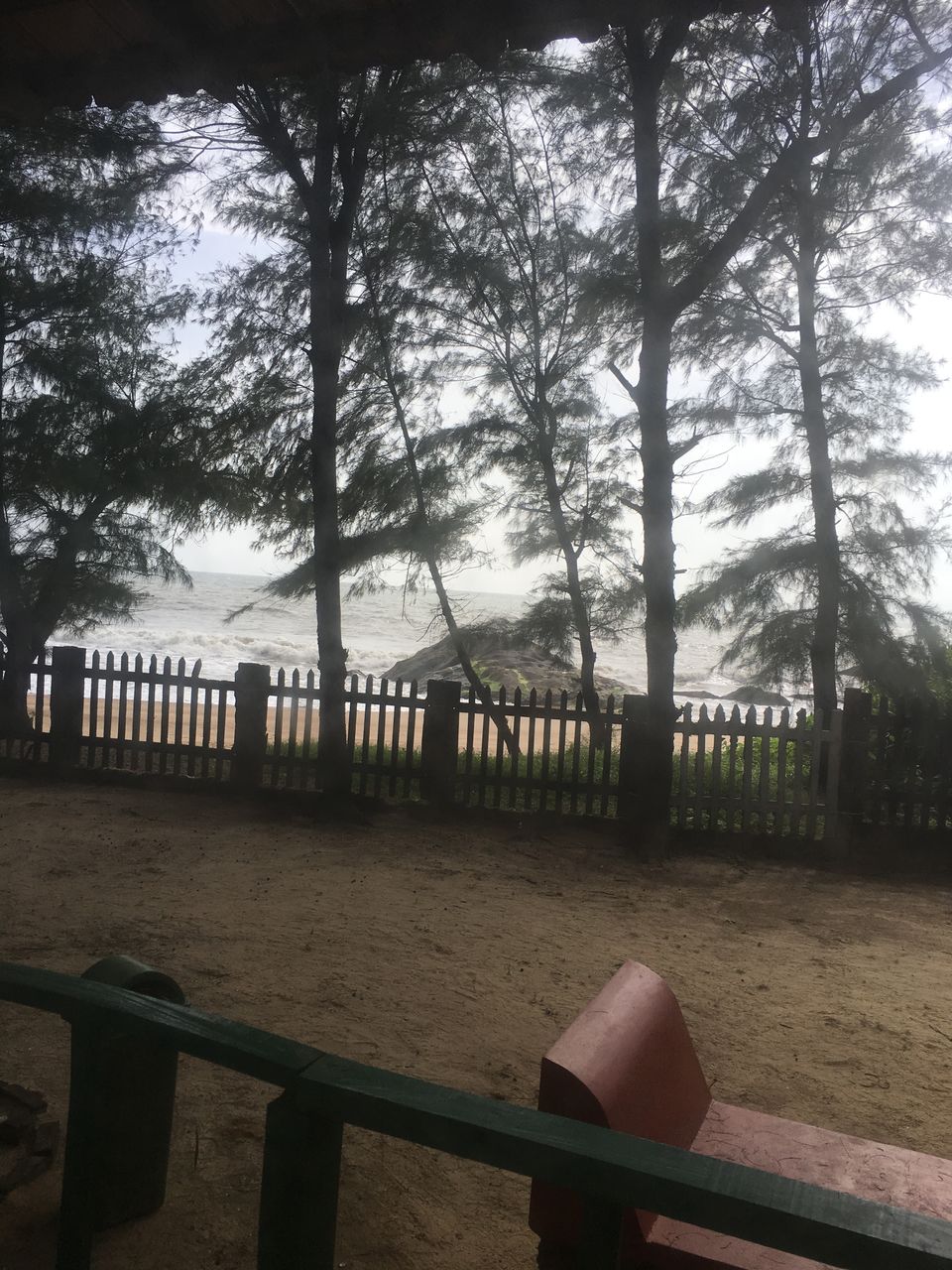 It was a gloomy Sunday afternoon when I was lazing around, browsing for a weekend getaway, that I got a glimpse of this place in one of my senior's facebook profile. I had shortlisted the place for my weekend break immediately without a second thought as I generally have these beach cravings during monsoons.
We had rented a self-driven car from Avis car rentals for our travel as we got a better deal and the distance was not that cumbersome. Otherwise one also has an option to travel by KSRTC buses from Bangalore to Kundapura. From Kundapura bus stand to the resort one can hire an auto since the distance is around 15 kms. We had done the resort booking from MMT as it was providing the best of deals and it was the best option there. Everything was on perfect track as planned & we were ready to roll.
Saturday 5th August, 2017: Early morning at around 02:00 hrs, our Honda Amaze was waiting at our doorsteps bang on time despite the drizzling in Bangalore. We stuffed some essentials and dumped our belongings in it & pushed at around 03:00 hrs. We halted for coffee breaks & breakfast wherever we felt like. That's the biggest advantage of taking a self-driven car, but only if you are a road trip enthusiast, avail this option or else you can go for the second option as the distance is close to 450 kms from Bangalore and it can be onerous after a while. We crossed several hair pin bends at Chikmagalur district & Agumbe on the way. Traversing through Agumbe was worth the nausea as it was enmeshed with lush green raw mountains, breath-taking waterfalls & variant species of monkeys lingering around the entire trail.
After an enthralling & enervating road trip, we finally reached our destination "Justa Turtle Bay Beach Resort" at 13:00 hrs. The location of the resort was just what I desired for, right on the beach. Enlivened, I as always ran directly to the beach first to dip my feet into my much beloved Arabian sea even before checking in to the resort rooms. Meanwhile my friends summoned me in an enthusiastic tone & I was thrilled to find that our rooms got upgraded to the sea facing villas. Our hunger pangs were at its brims so we had some moreish lunch along with some chilled beer which I had pre ordered on phone before we arrived. We were mesmerized by the beauty of the sea and kept gazing at it relaxed in our hammocks. I decided to go for a power nap to save my energy for the rest of the night. The enchanting view from my window and the gushing sound of the sea had made my adrenaline rush higher and I was not able to sleep for a while. Owing to the tiredness of the road trip, sounds faded & visions became blurred and I dozed off.
At 17:30 hrs, I could hear the faint sound of my alarm gradually becoming louder & I realized that I had to rush to the sea for the sunset since I could not afford to miss it. I went and & sat at the top of the biggest andesite on the sea and it was the most tranquil experience I had in years. There was only nature around me & there were no signs of any human or materialistic disturbances around. There was this mighty sea right in front of me, shining white sand around, coconut trees on one side of the beach and pine trees on the other, hues of sunset on the sky which was changing its colours after every ten minutes. From yellow, to violet to saffron to red, I could see the glimpses of every beautiful moment of the most pleasing sunset, I had witnessed in my life. I had spent the most blissful hour with myself which I will remember for the rest of my life.
At night we chilled out in front of the beach and had our usual ragged conversations. The hospitality offered by the resort staff was out of the world. They had taken care of every necessity and food was served perfectly on time. After having dinner, we lied down on the beach turning some light music on in my Bluetooth speaker & staring at the enormous stars, wondering why we were not aware of this place before.
Sunday 6th August, 2017: Early morning, we woke up to feel the fresh air, weather was just perfect and surprisingly there were no signs of humidity here. We had a spread of complimentary scrumptious breakfast ready for us by 8 am. The resort specially takes care of their guest's savours & customizes the buffet accordingly. The overall feel of the resort was so congenial that I felt one weekend was too less for the place & remembered my senior rightly saying, "The resort is highly recommended. Go there & you will fall in love with the place."
After taking a sunbath in the hammock by the blue sea, at 13:00 hrs it was time for us now to bid adieu to the seraphic Maravanthe beach & go back to our mundane routines. On our way back we went to the Maravanthe highway which runs next to the beach and the Suparnika River which looks like backwaters surrounded by coconut trees, flows on the other side of the road, creating spectacular scenery that is considered the only one of its kind in India. Had lunch in a local sea food special restaurant where they served red snappers, king fish & Bangra at very plausible rates. On our way back, we decided to halt at sunset point in Agumbe but unfortunately the sun was draped in clouds. Nevertheless, I did not regret much since I had the splendid memories of the sunset of Maravanthe beach with me.
Lastly, I would like to emphasize on the fact that, one can chuck all expensive private beach resorts of Goa & head towards Justa Turtle Bay beach resort, Maravanthe as this place is highly recommended & a must visit for the ones who are looking for a peaceful holiday. The experience would be life time and one would want to go there every time for the feel of a private beach without making much holes into pockets.