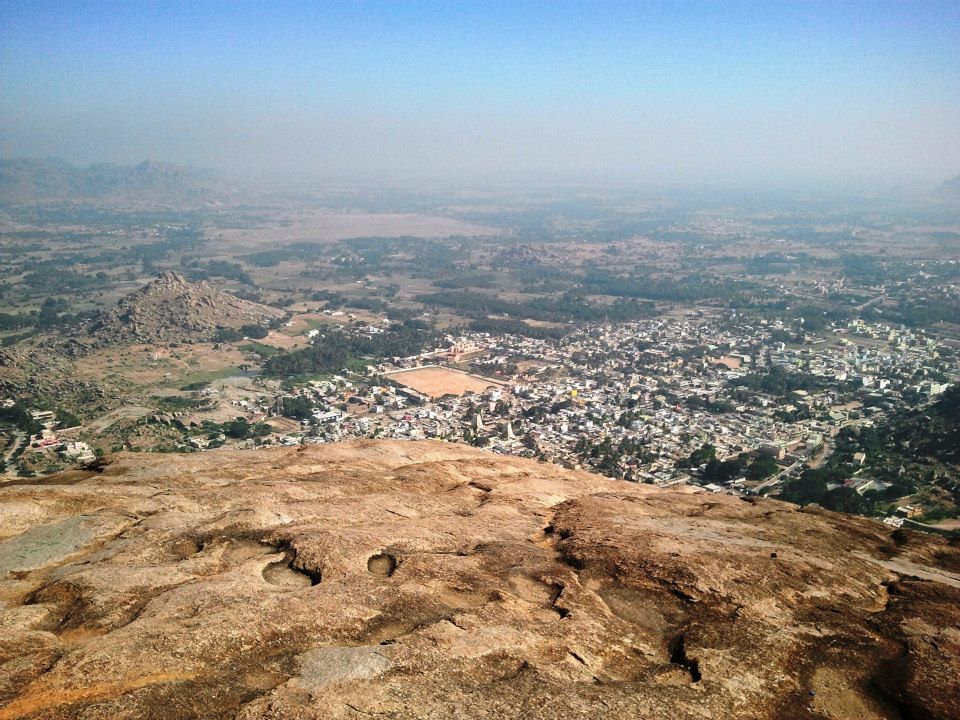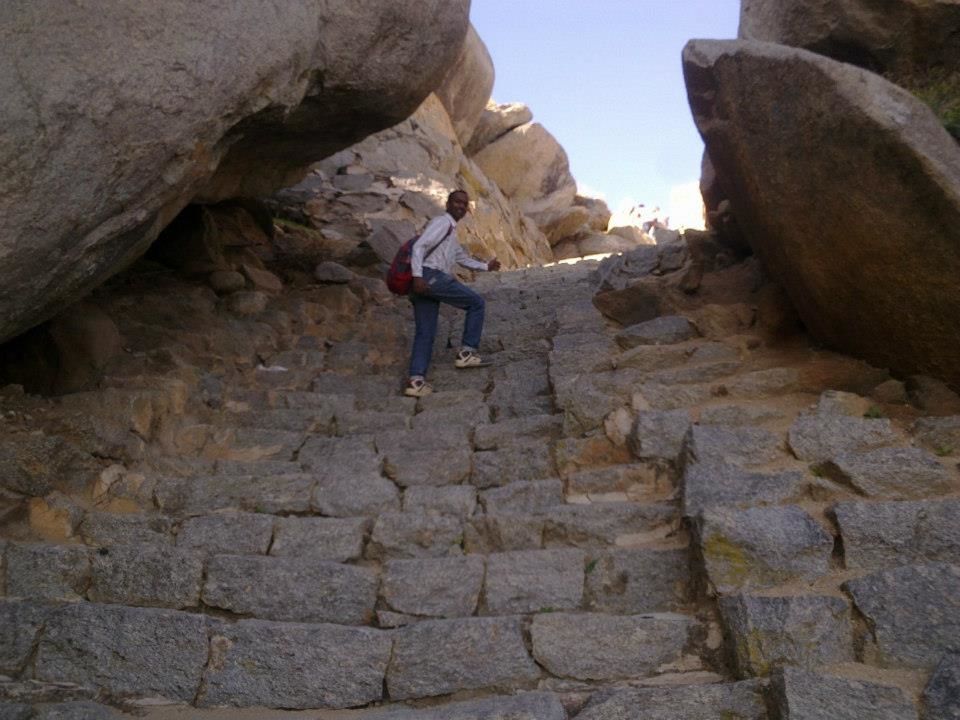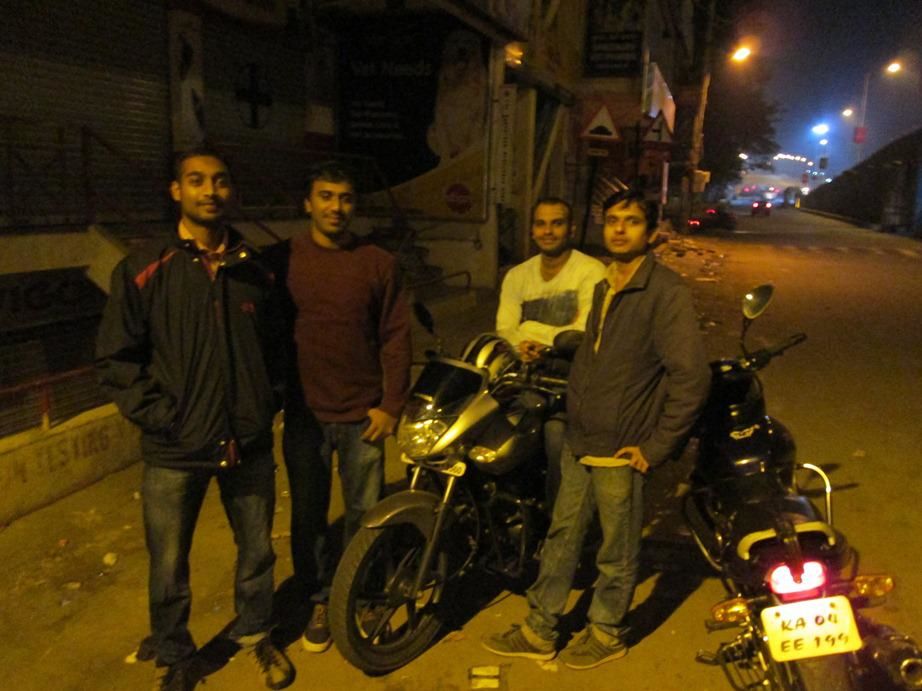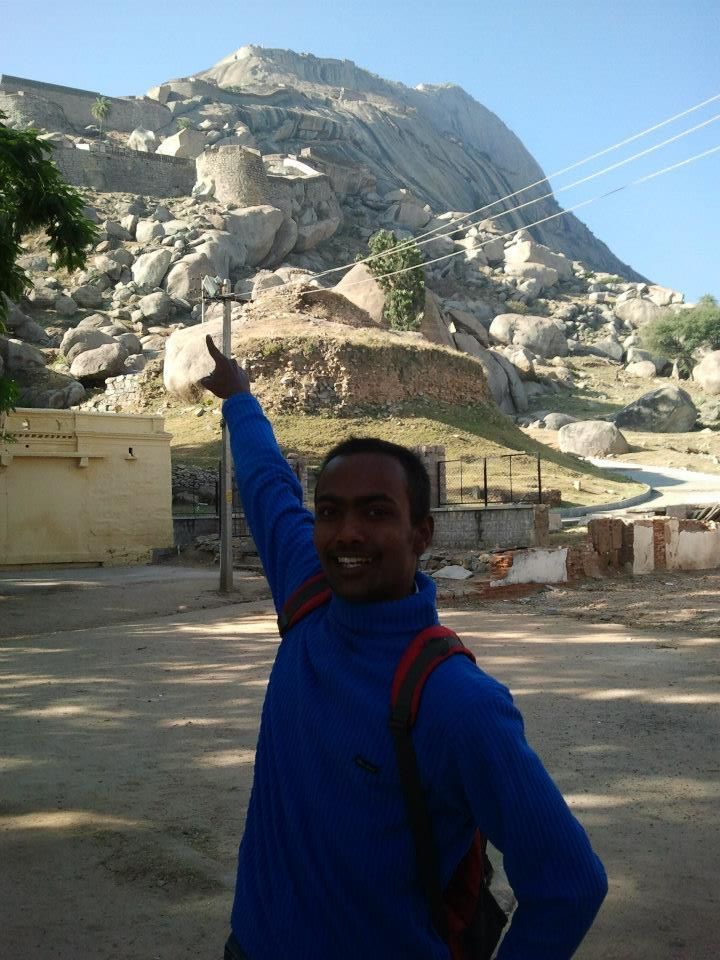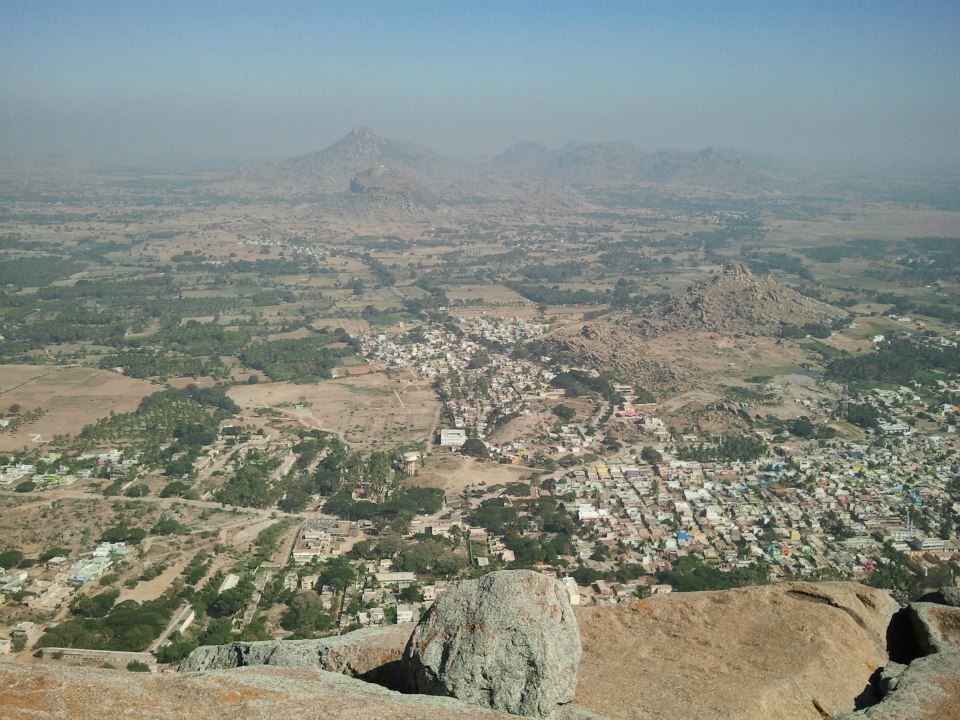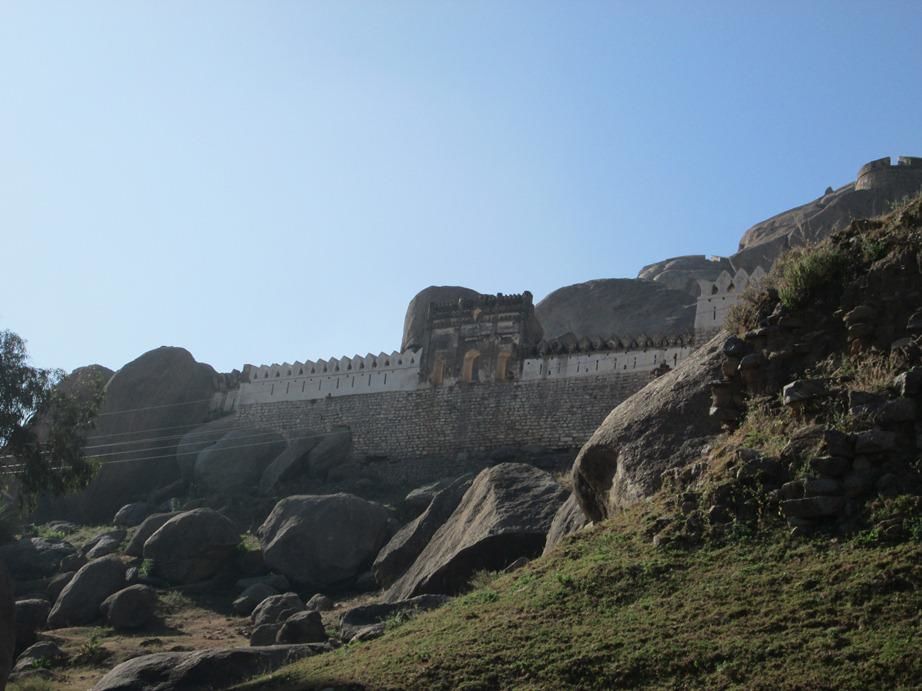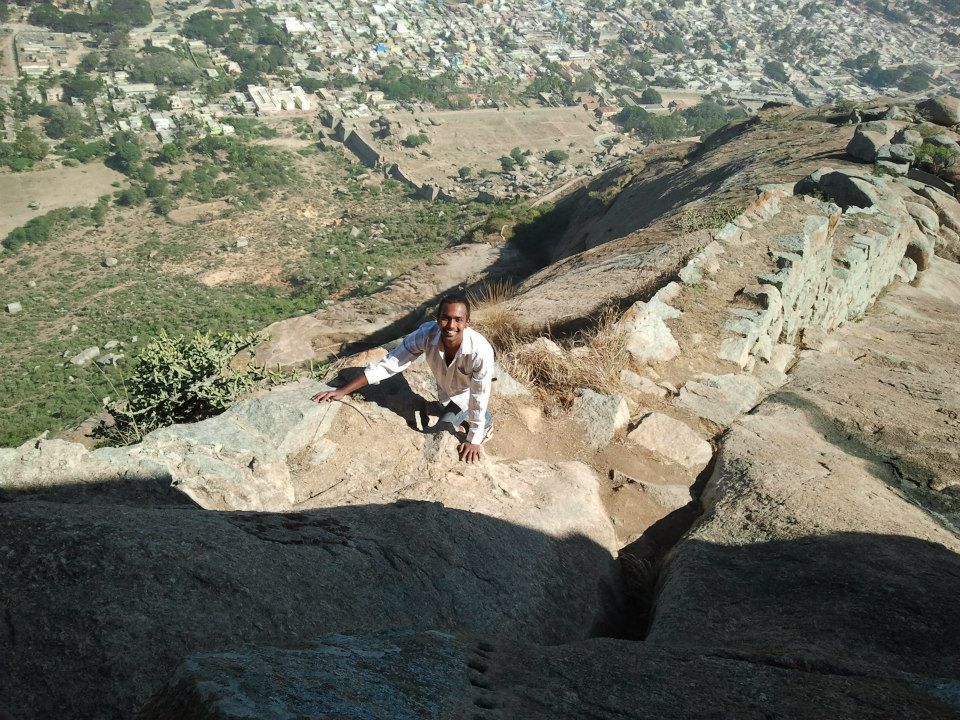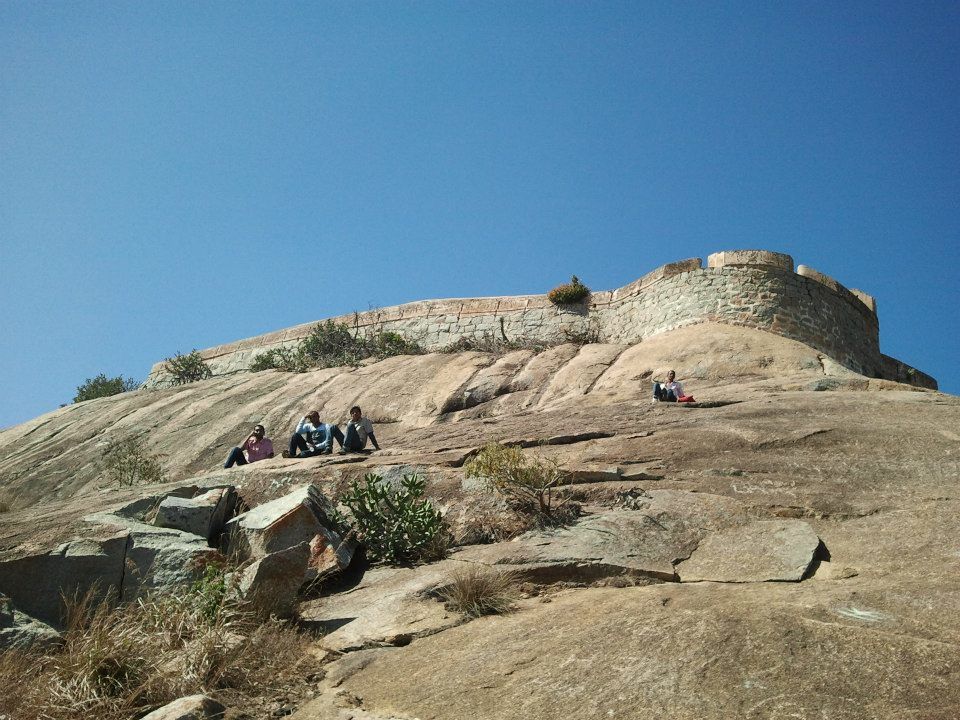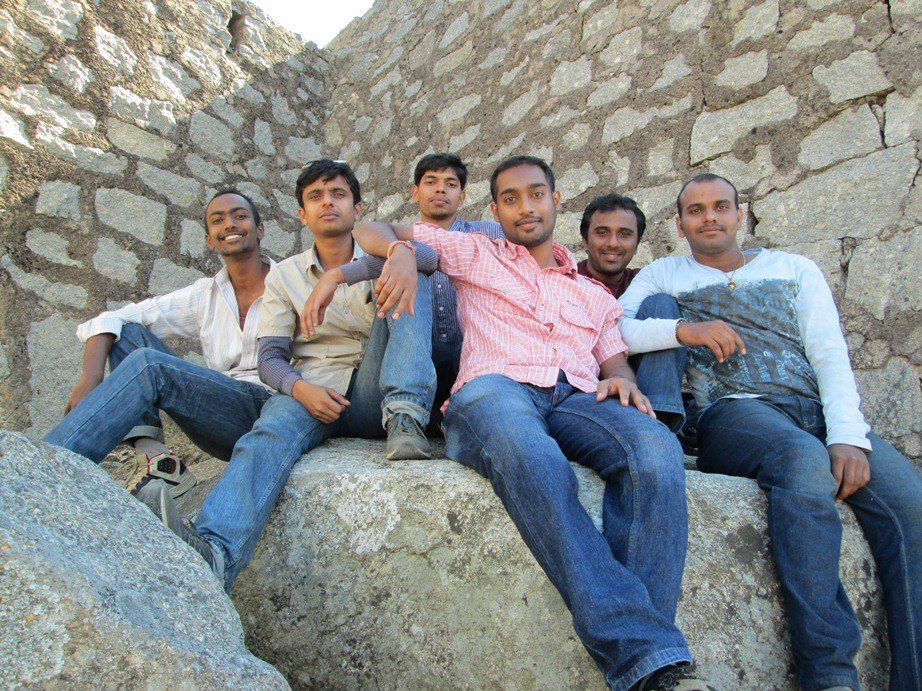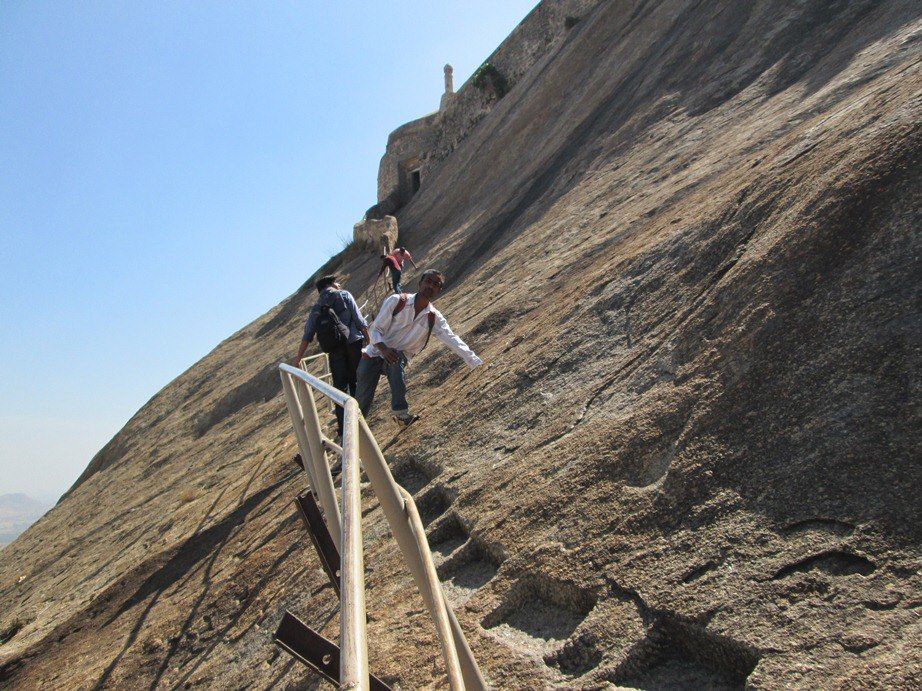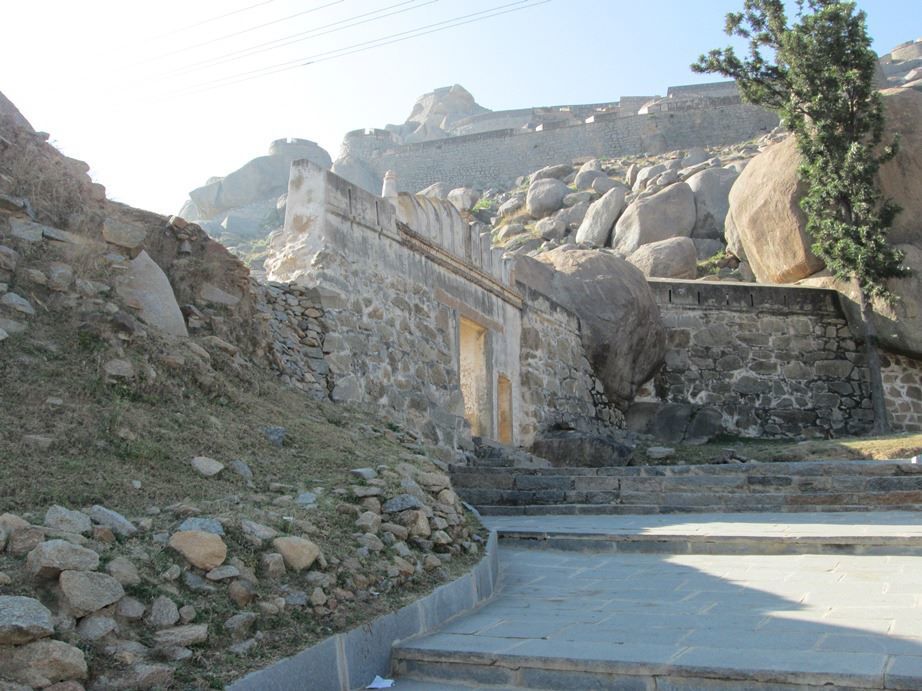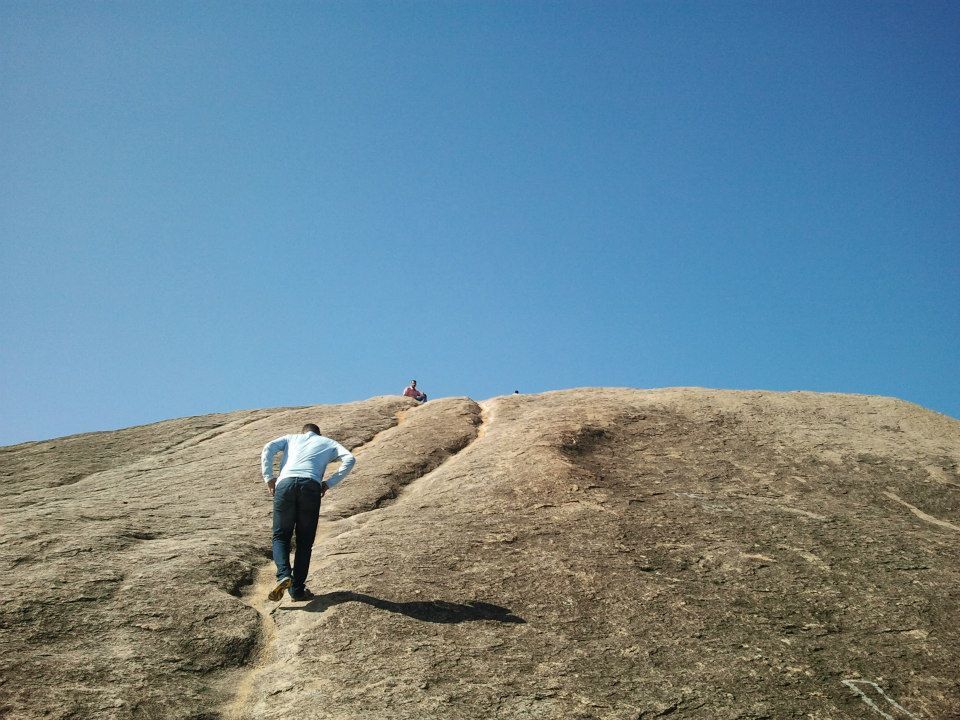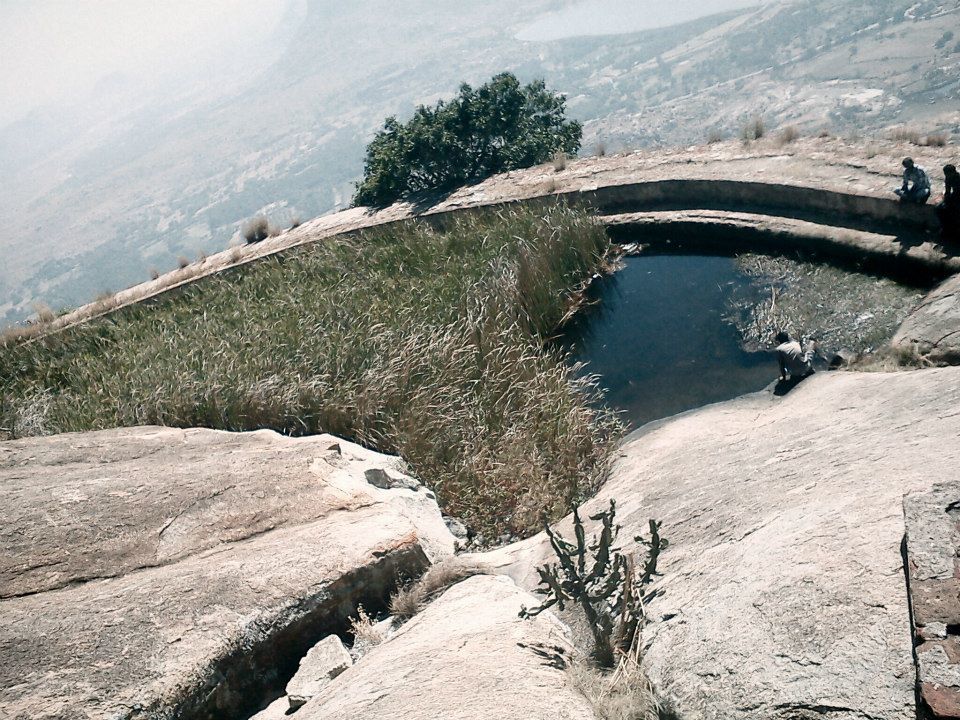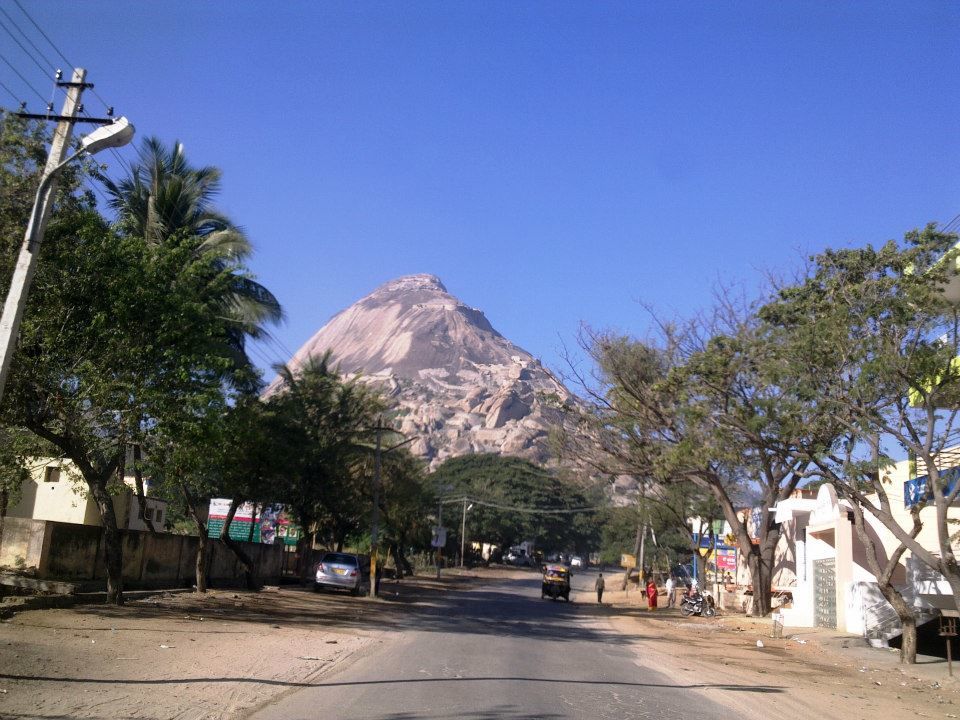 TYPE - Rocky
DISTANCE - 110 KMs Approx. from Bengaluru
FOOD - Available
STAY - At Town
BEST TIME – September to January
Love steep climbs? this is the place for you!! Madhugiri is Asia's second largest Monolith and is approx. 110 KMs from Bengaluru. There are two main ways to reach Madhugiri one via Nelmangala other via Gowribidnuru, we chose via Nelmangala. We started from home at 5 am in the morning, early January cold in Namma Bengaluru is a undefinable, but we had to go on. Not riding much we had to stop at Nelmangala toll, we almost had frozen, needed some hot coffee doze. After a while we again stopped at Dabaspete Kamat's for breakfast which went on ASAP, from here we decided to stop only at Madhugiri.
The road to Madhugiri has many spots on the way like Goravanahalli, Devrayanadurga, Channarayanadurga which are commonly visited, last spot was ours: Madhugiri. We reached the place at 9 am, with little to eat we started to climb, the rock is mainly of three sections. First section is accompanied by little steps and big watchtowers. Even person with no trek experience can climb with ease, here is were we have much to explore.
Second section is hell, if not for the railings we can never make it to the peak. This part of the climb is the most exhaustive and steepest in the entire climb, make sure you carry enough energy hydrates. After crossing the railings it moderately better and the end of second fort is accompanied by another small hell. The third section is moderately easy, its just trek on a rocky terrain. We feel tired here because of elevation though not so steep. The third section ends with a small stone fort, we can explore around this fort, there is a small pond inside this fort with lots of stonehenges. We all  had to rest here like a over fed buffalo. Return trek wasn't so exhaustive, we had lots of photo sessions accompanied by a fort snake. Till today we still wonder how our ancestors would have made it through that hell without those railings!!
There is a local legend that lots of treasure was hidden in and around the fort. So, people have destroyed many historical artefacts, recent diggings are common during the entire trek. Its so ironic that neither the government nor the people are interested is protecting such magnificent structures. Importance of something is known only when we lose it!! I only hope our future generation gets better than a chunk of rock to see!! 
PS:- Please keep the place you visit clean and tidy, collect any garbage and dispose properly.
This is the only Dhaba we got on this route, else try food in the town itself.