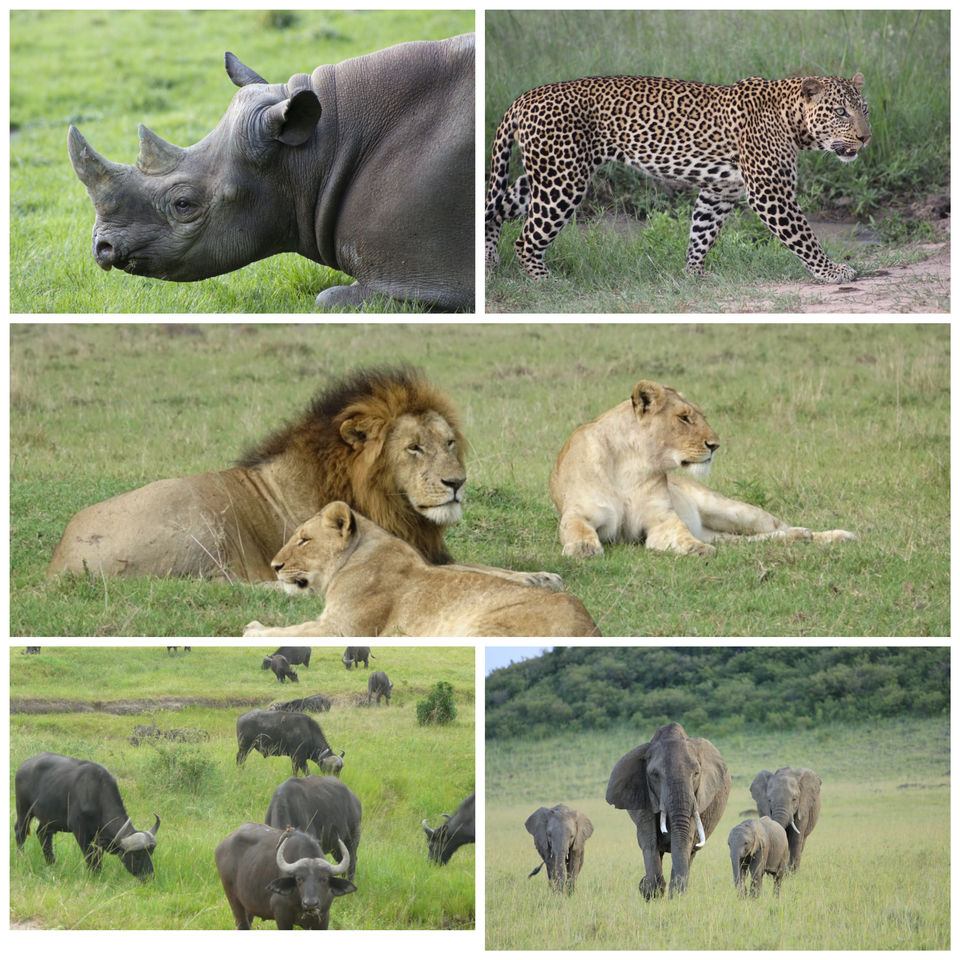 For wildlife lovers, Masai Mara is one of the finest wildlife destinations which should not be missed. Everything starting from the 'Big 5' to it's breathtaking Savannah makes it a reason to be visited once in a lifetime. Masai Mara is the largest game reserve in Kenya covering about 1510 kilometers square of stunning grassland. The reserve is named after the locals who live in the region, the Masai, and the word 'Mara' means 'spotted' in Masai language, indicating towards clumps of trees and cloud shadows over the savannah.
Masai Mara reserve shares its boundary with Serengeti National Park in Tanzania.
Flight Recommendations
A few budget and good airlines to travel to Kenya are Ethiopian Airlines, Oman Air and Kenya Airways. I personally have traveled by Ethiopian Airlines. I always book my tickets through Goibibo (India). You can also check Skyscanner for cheap flight tickets.
Foreign Exchange
Most of the transactions are prepaid for the packages and accommodation. Park and Masai village entrance fees can be paid in dollars. So, you will need Kenyan shillings (KES) only for shopping (Masai village), outside food, and for the purpose of giving tip to the staff. I got around 30 dollars exchanged at the airport itself which were more than enough for the next 3 days.
There are banks as well near Masai village in case you want more of the local currency. Just ask your guide to take you to any bank.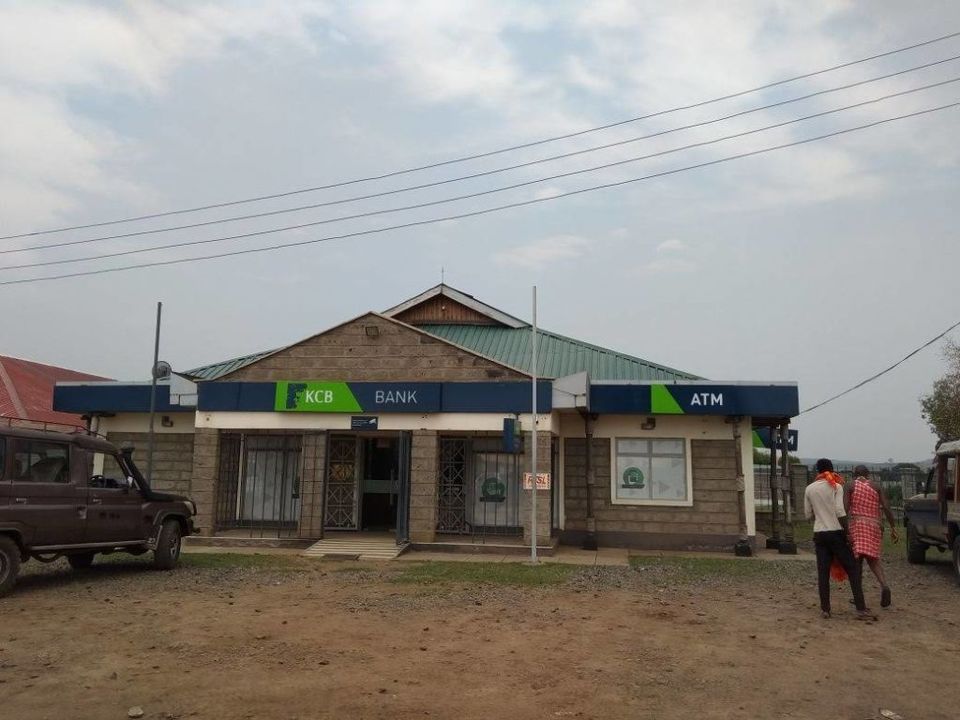 Reach Masai Mara by air
To reach Masai Mara, you need to take another flight (an aircraft actually) from Wilson Airport (about 15 km from Jomo Kenyatta International Airport) landing at an Air Strip in Masai Mara. Airlines like FlySax and Safari Link are good ones. I flew in a 10-seater aircraft and it was quite an experience. The aerial view is so beautiful to watch.
One tip here - You might experience extreme air-sickness, even if you don't suffer from one. The main reason is the small size of the Aircraft as well as the height at which it flies. The small aircraft fly at a height of around 5000 feet (which makes noise). And since this is a light aircraft, you will feel all the bumps which can make you feel pukish. So, keep a couple of air sickness bags with you. Keep staring at the mountains or landscape. Best is to pop a motion sickness tablet 1 hour before taking off.
Reach Masai Mara by Road
This is another option to choose, only when you have a lot of time and patience. It takes around 7-8 hours to reach Masai Mara from Nairobi. First 2.5-3 hours, from Nairobi to Narok, are worth the time. You will be able to see the beautiful outskirts of Nairobi and the Great Rift Valley Escarpment. But the last 4-5 hours will be a rough and bumpy ride, which in turn would be exhausting. It is highly recommended to hire a 4×4 vehicle to make your ride evener. Road option is economical as compared to the air option, but supplemented with a long, bumpy and tiring drive.
Best time to visit Masai Mara
Masai Mara is a year-round safari destination. However, many tourists come to witness the Wildebeest Migration. This migration takes place between July to October. During this period, around 1.5-2 million animals migrate from Serengeti (Tanzania) to Masai Mara in search of the lush green grazing grounds and invigorating water. They need to cross the Mara river to come on the Masai Mara side. This view, while the animals cross the river, is spectacular. A lot of these animals fall prey to the crocodiles (in the Mara River) while crossing. You could also enjoy a hot air balloon ride to have an amazing view of the migration.
Avoid visiting during the Migration period if you do not want a lot of tourists around. I visited the reserve in the month of January and it was calm, cold (in the mornings and evenings) and almost tourist free. It was only me, my guide and the wildlife most of the time.
Visa
You can get a 'Visa on Arrival' at the Jomo Kenyatta Airport or an e-visa by applying online. It is advised to apply for the e-visa online so as to avoid queues at the airport later. You can apply for the same through the official website or other reputed companies. However, check that the agency does not charge a high service fee. Some companies charge a whopping service fee ranging from 50-80 dollars.
A single entry Tourist Visa costs 51 dollars and has a validity of 90 days.
Yellow Fever
Take this vaccination when you enter a country traveling from a country having the risk of Yellow Fever. Nairobi has a low risk of Yellow fever. However, it is compulsory. The airport authority might put you in a quarantine station for around a week if you do not have the certificate. Get the vaccination done at least 10 days before flying.
One tip here - Avoid scheduling important things for at least a day after the Yellow fever vaccination. Up to 1 person out of 4 is sensitive to the side effects of this vaccination. I had suffered from a few side effects like headache, low fever and upset stomach for a day. You might also notice swelling where the shot is given.
Itinerary
Up to 3 days is enough to breathe in the lush green Savannah and see the famous 'Big 5' which are Elephant, Lion, Rhino, Leopard, and Buffalo. You could get 7-8 game drives (depending on your package deal) in 3 days which is good enough.
Mobile Network
Go for Safaricom. It works fine in Masai Mara except for the remote areas.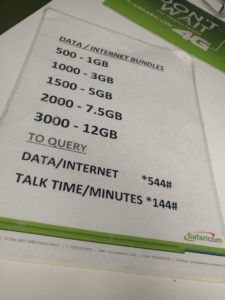 Conveyance from Jomo Kenyatta International Airport
The distance to Wilson Airport is nearly 15 km which takes around 30-40 minutes. It is advisable that you pre-book your taxi from www.kaributaxi.com. You could also book a prepaid taxi. The trip would cost you around 30-35 dollars.
I had the airport pick up and drop all included in my trip package, which is actually convenient.
One tip here - Keep 4-5 hours of a margin between landing at Jomo Kenyatta and Taking off from Wilson. You might find traffic on the way or maybe it could take you more time in the immigration procedures. It is always advisable to keep a safe margin.
Flight (small plane) from Wilson Airport
This is an eye-catching place before reaching Mara. Wilson airport is a cute little airport. It has a small waiting area and a tiny restaurant. I had checked-in in such a little airport for the first time. They take your bigger bags in check in (not more than 15kg per person). You can carry a handbag with you on the plane. The red colored plane is even cuter. Sitting in a 10-seater plane where you can see all the buttons in front of you and the pilots operating those buttons was bizarre. There is no air hostess on the plane. The pilots only perform every job.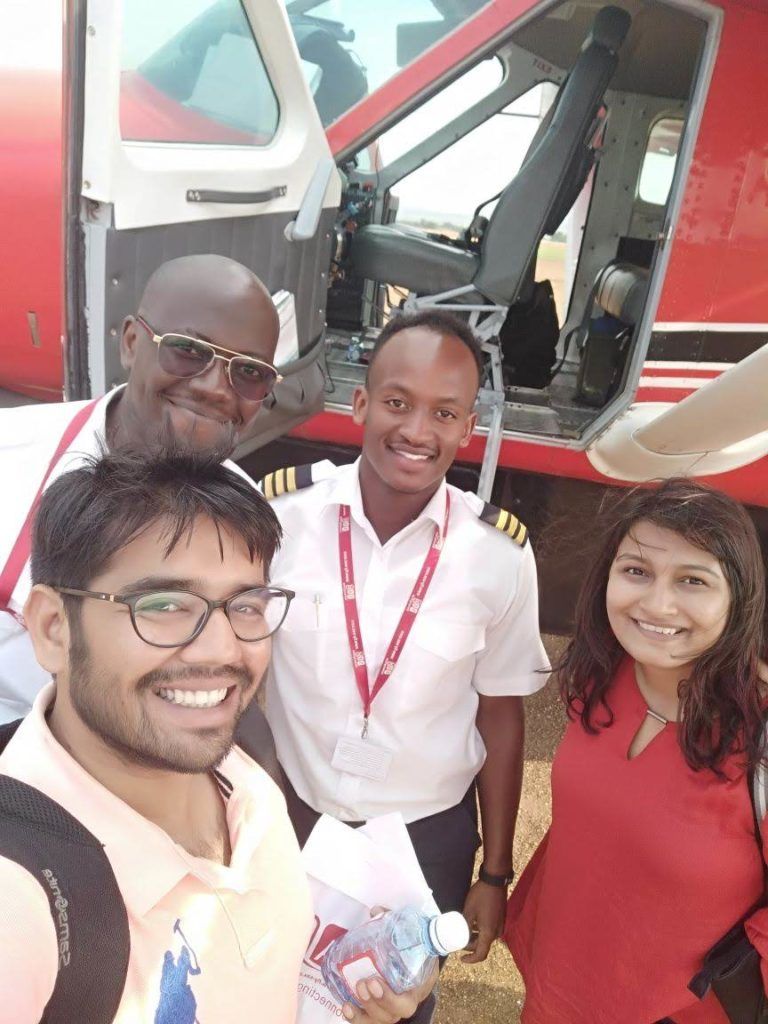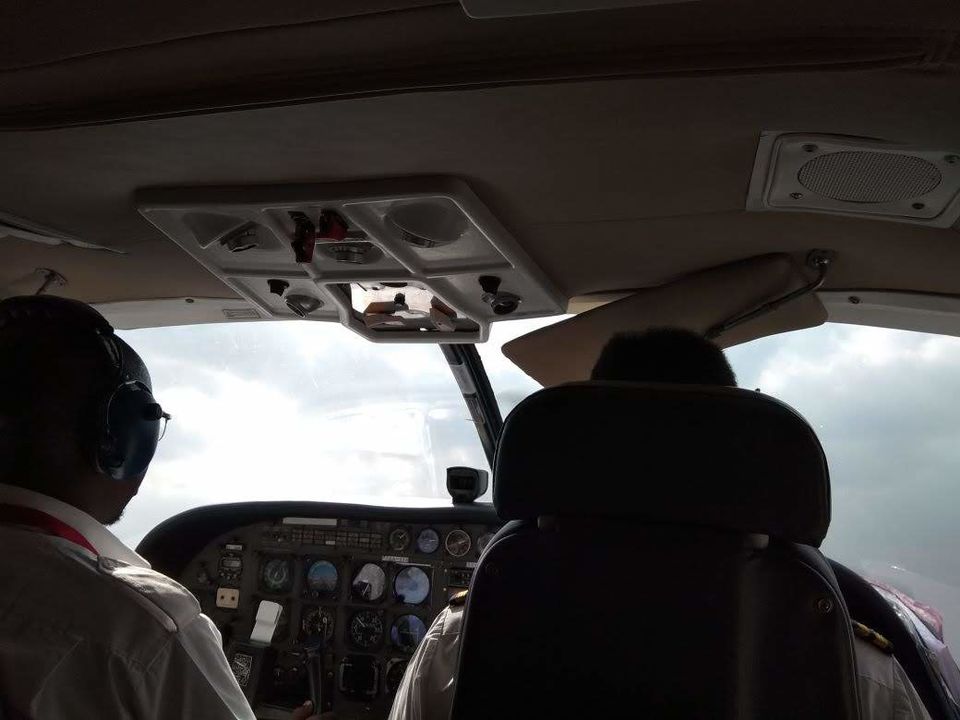 Guide for Masai Mara
It is crucial to hire a good guide, preferably someone through reference like I did. One cannot afford to miss even the smallest of things in this mysterious corner of the world. My guide, Moses, gave me one of the best experiences of guided trips ever.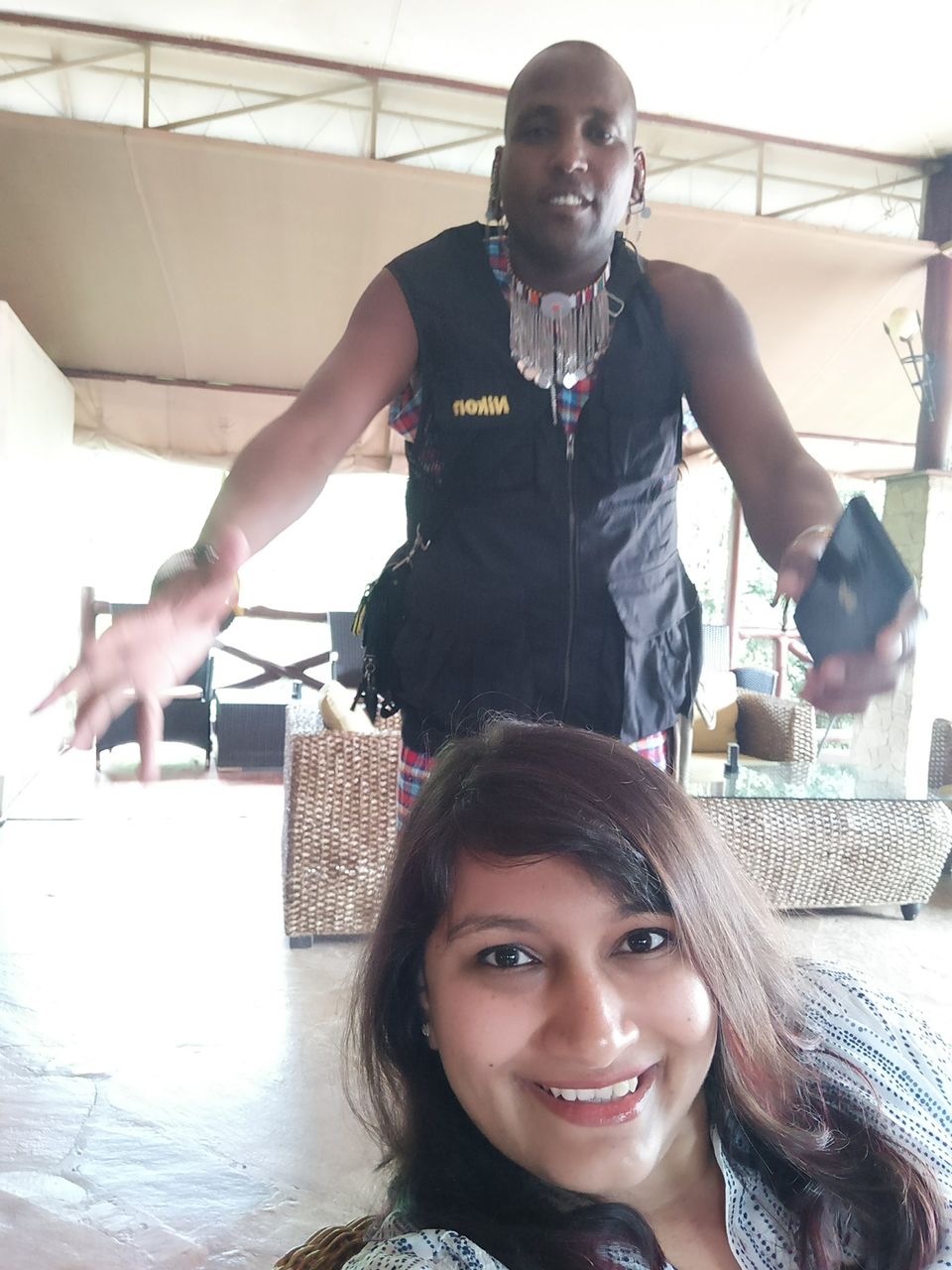 Landing at Mara
You will land at an air stripe, in the middle of the boundless ground. Your guide will be waiting there to pick you up. The pilots themselves will take out your luggage from the cargo hold. If you land during or before noontime, you will start with the first game drive right away. The guide will then drop you at your hotel in the late evening.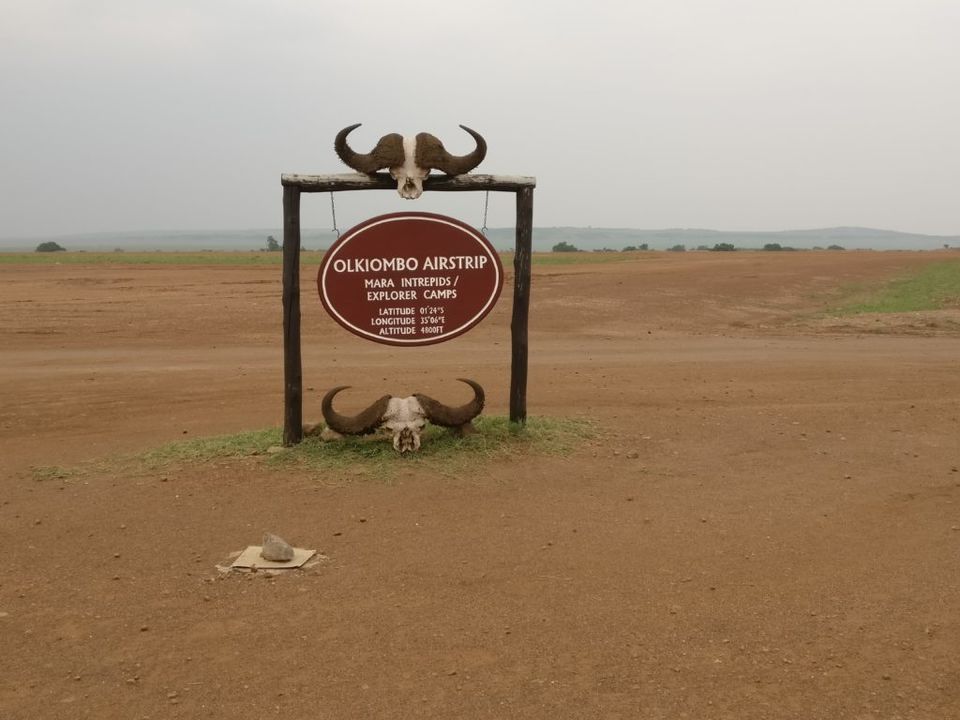 Language Barrier
It is not a big issue here. Mara is the top wildlife attraction in Africa. The camp/hotel staff, safari guides, they all can speak English manageably.
Masai Culture
The Masai are an ethnic group inhabiting Kenya and Northern Tanzania, the total population being approximately one half million. Masai people are welcoming and friendly. They welcome tourists to visit their villages to have a flavor of their local culture and lifestyle. They charge a fee in return.
The Masai are traditionally polygamous. Our guide is a husband to 3 wives and father to 8 children. More a man has wives and children, more respect and social importance is given to him.
Years ago, the Masai people had a tradition where the young men (alone) should kill a Lion to prove his manhood and bravery. This tradition has stopped now because of more Masai's being educated and understanding the importance of Lions in the ecosystem. Now, even if they kill a Lion, it is generally done in a group of 10. My guide told me stories when he had killed a Lion when he was 20 years old.
Accommodation
Take an all-inclusive package deal, it cost me around 300-400 dollars per person for 3 days. The inclusions would usually be - accommodation, breakfast & dinner, Air stripe pick up and drop, hotel/camp pick up and drop and game drives. Ensure that 4-6 game drives are given (for a 3-day package).
I stayed in Ashnil Mara Camp. The stay was lovely and comfortable. Most importantly, we got Vegetarian food here. During the nights, It used to feel like as if I am sleeping around the animals. I constantly used to hear sounds of hippopotamus (as the river was just outside our room) and monkeys (or maybe some other kind of apes) troping on our roof. It was a little scary, yet ecstatic.
From the dining area in the camp also, one could see the hippos in the river. We even witnessed the Mongoose near the camp fens. I saw these attractive creatures for the first time ever.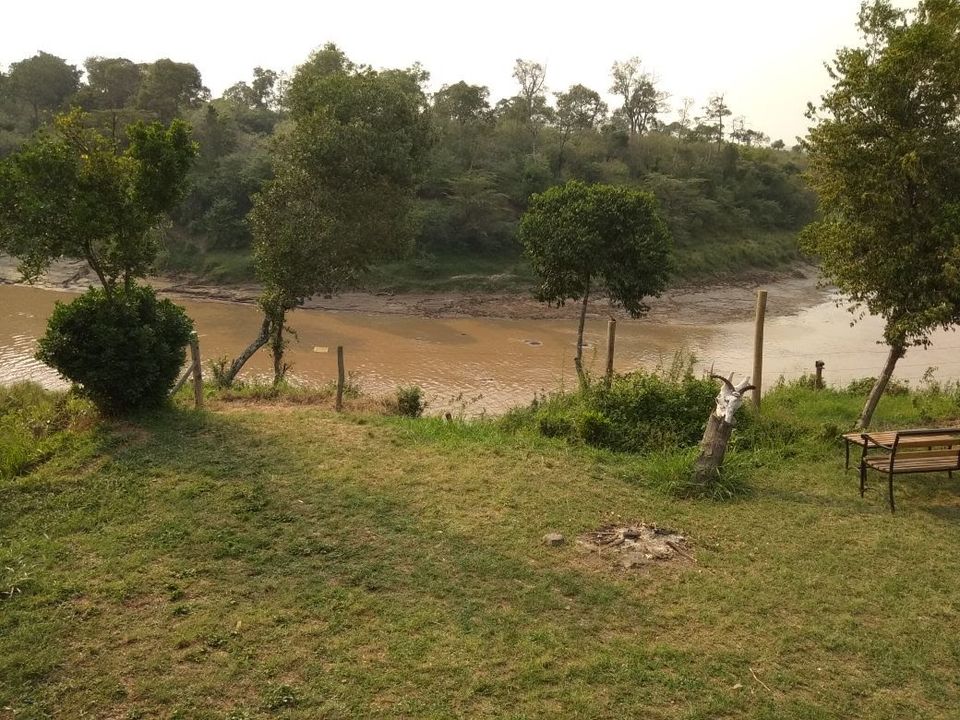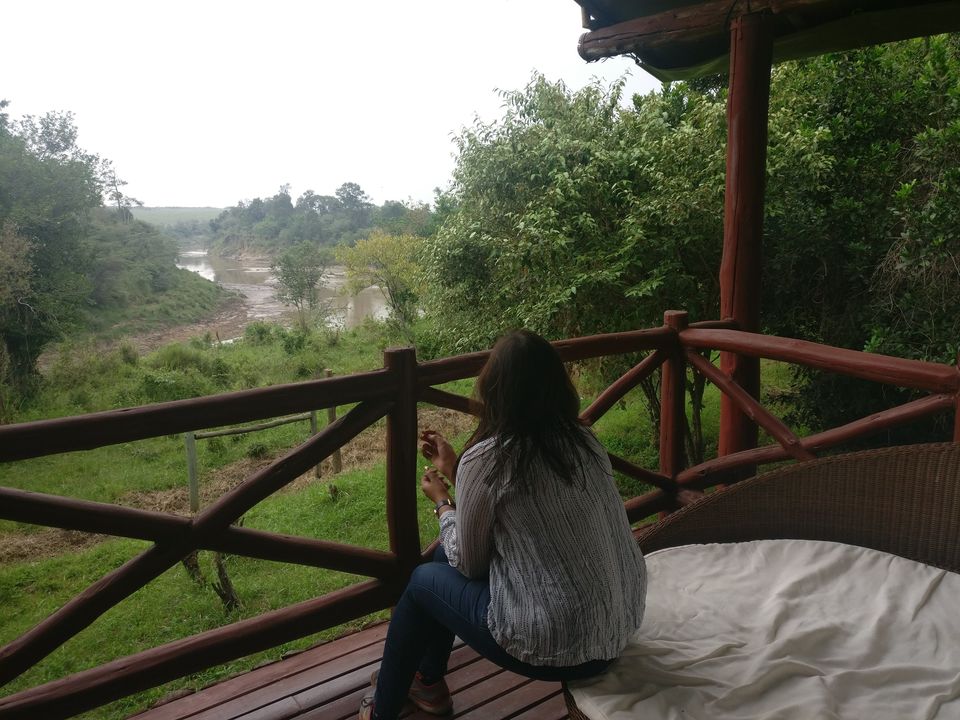 One tip here - Most of the camps are in the reserve itself. They are well fenced and well protected. However, ensure that you close all the windows and doors of the room before stepping out and also while sleeping. The monkeys are notorious and can cross the fencing. There have been cases when they have entered the room and ruined the guests' belongings, room curtains , mosquito net, etc.
One more tip It is not uncommon to hear stomping sounds from your roof. Do not worry. It is usually the monkeys again. It is not advisable to step out of your room in the late night.
Other good camps to stay are - Intrepids Mara Camp, Governor's camp, Sala's camp, Rekero Camp, etc.
National Park Fees
Your guide will take you to to the park ticket counter where you need to buy the entrance tickets. The ticket price is 80 dollars per day for an adult. So, if you are there for 3 full days, you need to pay 80×3=240 dollars for the ticket.
The breathtaking Masai Mara - Things to do
1) Enjoy your game drives
As I mentioned earlier, if you arrive at Masai Mara during or before noontime, you will start with the first game drive right away. The most thrilling part about the game drive is that you expect to see a Giraffe next but you will spot a Zebra. When you anticipate seeing a Zebra, you will have a herd of Impalas beside your open Land Rover (Yes, I drove in that). After seeing some wildlife, you will suddenly see yourself holding your seat rest as tightly as you can because of your Land Rover crossing the small streams of water on the way. The crossing is bumpy but electrifying. This is one experience you should record on your camera, of course, after getting used to crossing a couple of streams.
General Tips
a) Remember that your guide is always right. Follow your guide's instructions no matter what. All the guides are local and well experienced with the activities of wild animals. If you want to go to the loo, tell your guide 10 minutes in advance. He cannot just stop anywhere. He will have to find a safe place first to allow you to step out of the car
b) Avoid wearing very bright clothes. Some animals might behave aggressively if come across bright colors. Wear subtle colors.
c) Do not throw any food or anything else in the park. When you complete the first game drive itself, you will feel how priceless the wildlife is on the earth. The Savannah gives that feeling of another world (where only the wildlife lives). Don't spoil their small world. Do not make any noise when your vehicle stops near animals like Giraffes, Antelopes, Zebras, Impalas, etc. They get panicky and alarmed even when the vehicle is accelerated. Try not to frighten them intentionally as much as possible
d) Avoid talking at all when near the Lions, Leopards and other carnivorous animals. You never know when did they have their last meal ???? I am just kidding. Any animal won't do any harm to you unless you provoke them. For eg. Rhinos can be very aggressive. Our guide took us very near to the Leopard and Lions, but, we were about 50 meters far from the Rhino. He then enlightened us that if the Rhino gets angry, he can turn our vehicle upside down.
The game drives can be best explained and described not in words, but photos.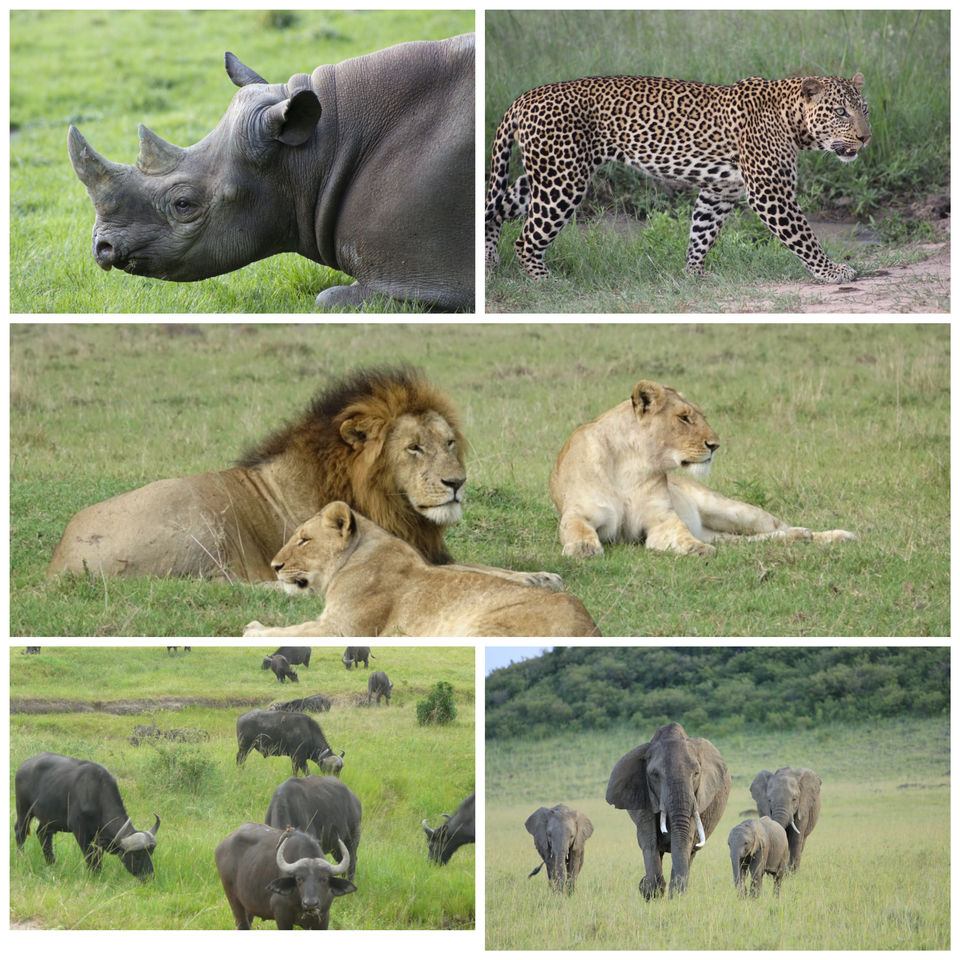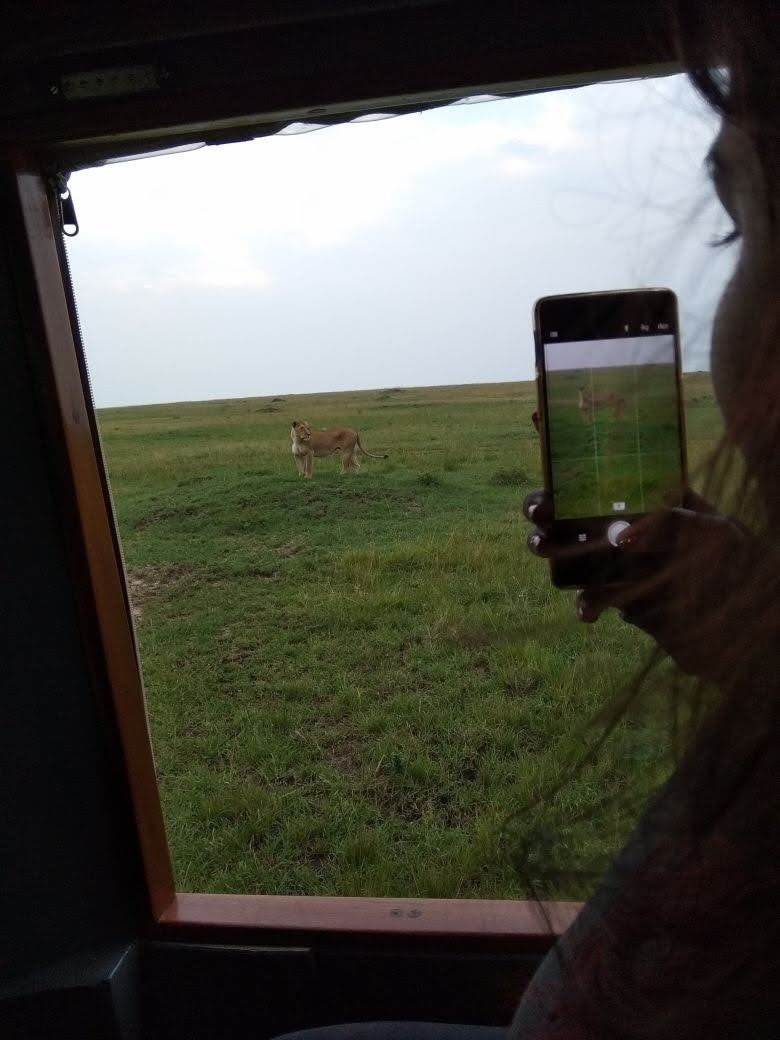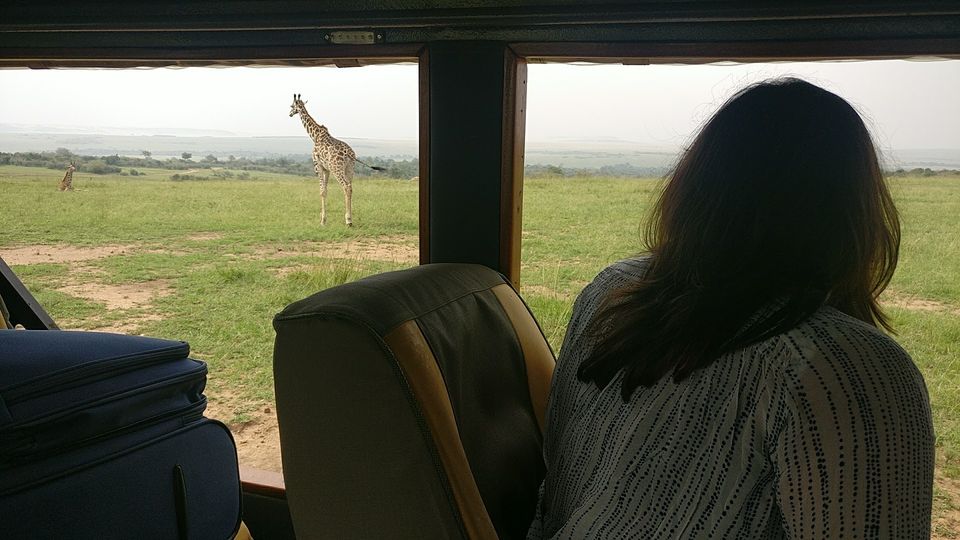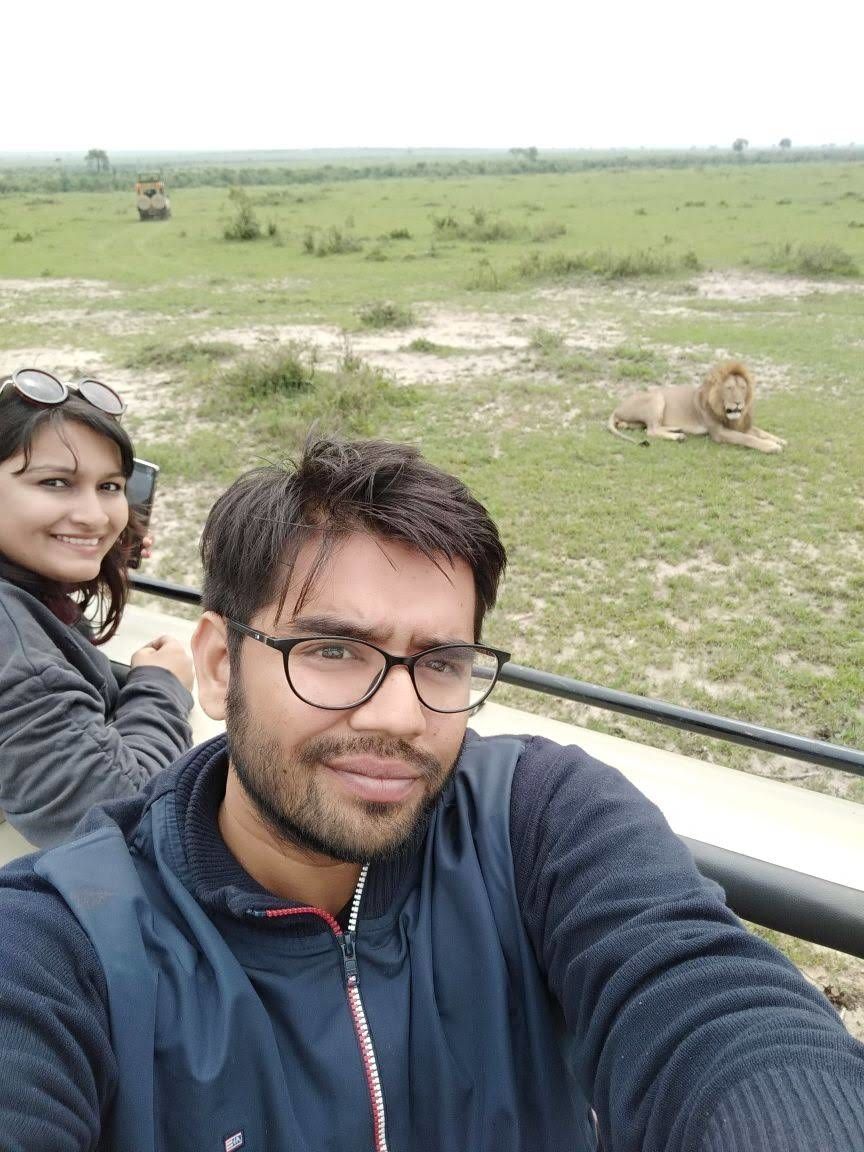 2) Do not miss a picnic breakfast
You will start with your game drives very early in the morning. Ask your camp and guide to arrange a picnic breakfast for you. It is usually non-chargeable.
You will have your breakfast under a balanite tree, only where your guide feels safe to stop. The vegetarian breakfast typically includes a Croissant, juice, chips, fruits, and water. Non-vegetarians might get a ham in addition to this.
When in life you will eat your breakfast with so much thrill? Standing under a single tree (you might not be able to spot another one any nearer), eating your food looking at the endless ground, and having a constant fear of spotting a lion or cheetah running towards you. After all, you are standing in the reserve where Lions, Elephants, etc. are in abundance. Actually, more than scary, it is exciting.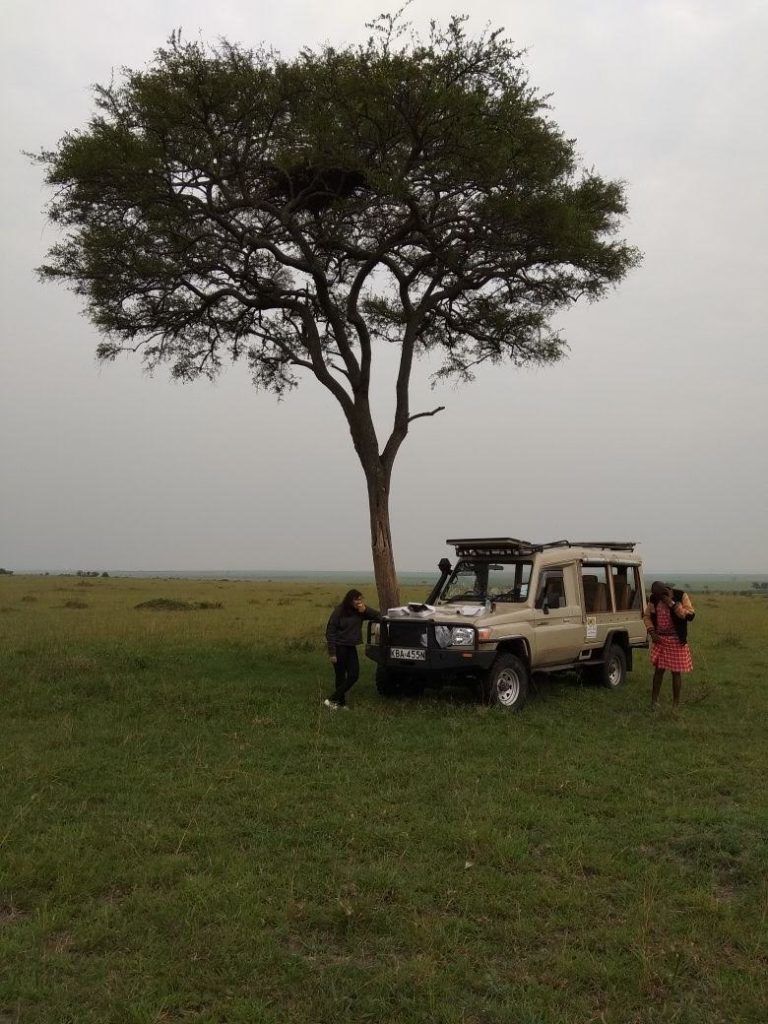 3) Take a trip to the local Masai Village
When you are in the world's most mysterious corner, it becomes significant to understand the culture of the people out there. Your guide will take you to one of the Masai Villages. When you reach the village, the villagers will welcome you by singing their folk songs. They will dance and insist you to join them. Dance with them. There will be 2-3 people which including the chief of the village to guide you through the village and show you around. They speak good English. The village where we visited, had huts built in a circle. We were shown the Masai huts which are made of grass, cow dung and urine. There is no fan and no ventilation in the huts. The food is also cooked inside itself. It is basically just 2 sections (can't call them rooms) and a small area adjacent to one of the sections where the food is cooked. Tourists who wish to stay in the hut for a night, are given one of the sections. On average, 4-5 people live in one hut.
After visiting the huts, the village chief will take you to another area having stalls selling Masai jewelry, showpieces, etc. These are all handmade by the Masai Women. The products are not very good at finishing and are over-priced.
If you are lucky, you might see a dead Lion's head. Moses, my guide, explained that whenever a Lion is hunted by a villager, the whole village celebrates it by dancing around the hunted Lion's head. The head is then displayed on one of the trees in the village.
The Masai Village entry fee is up to 20 dollars per person.