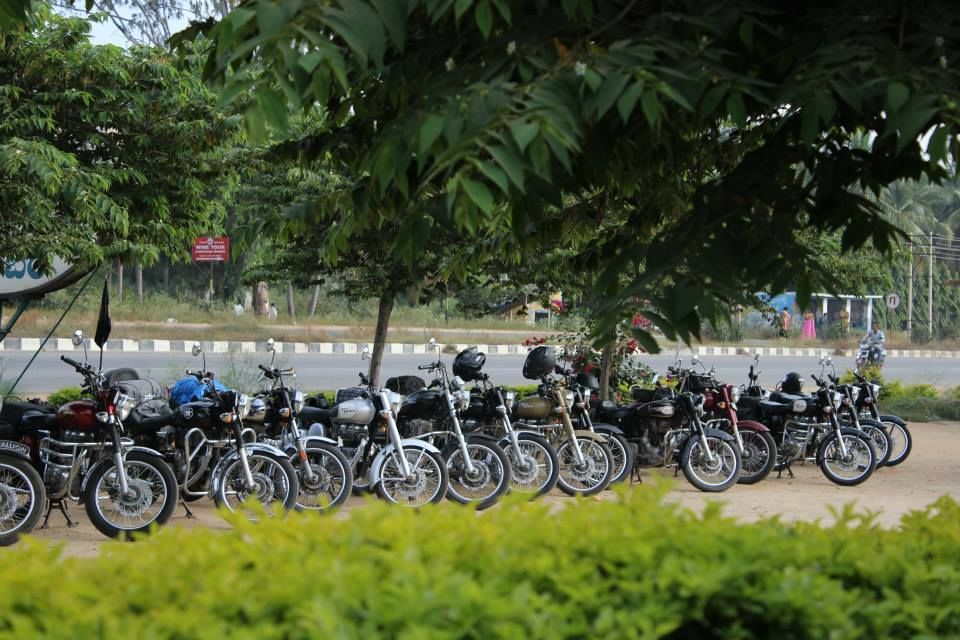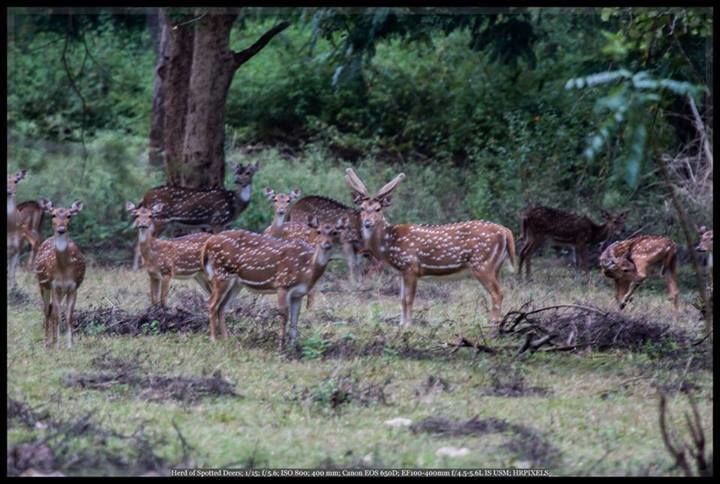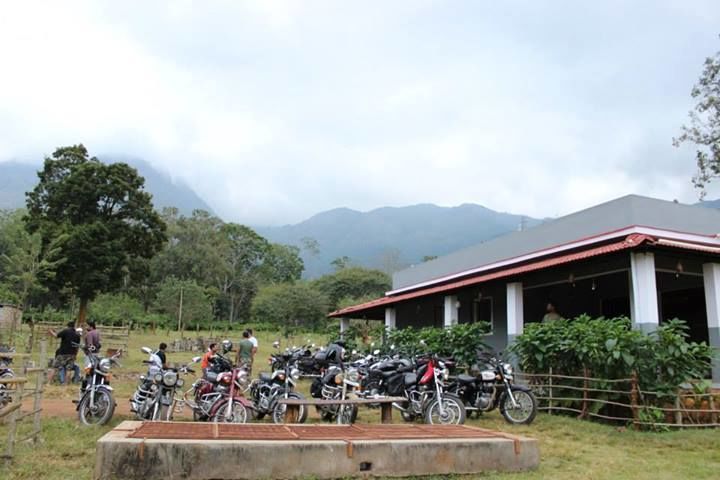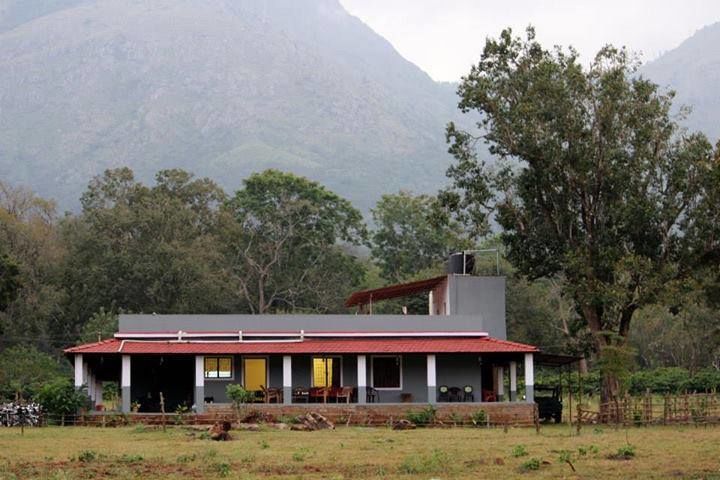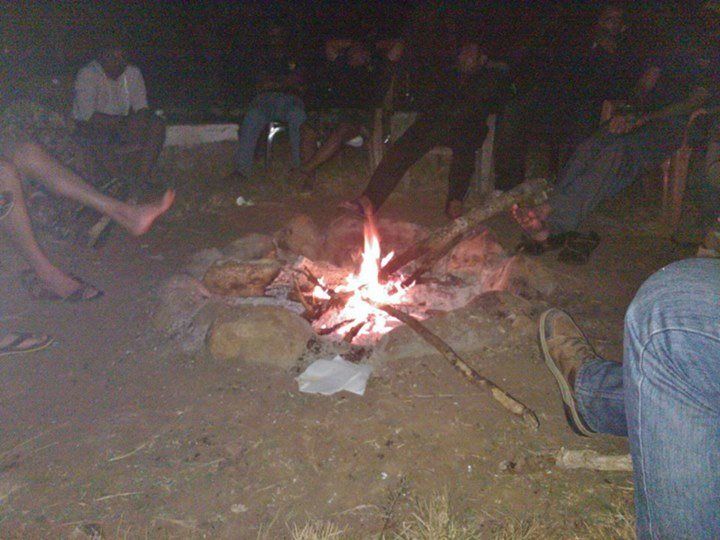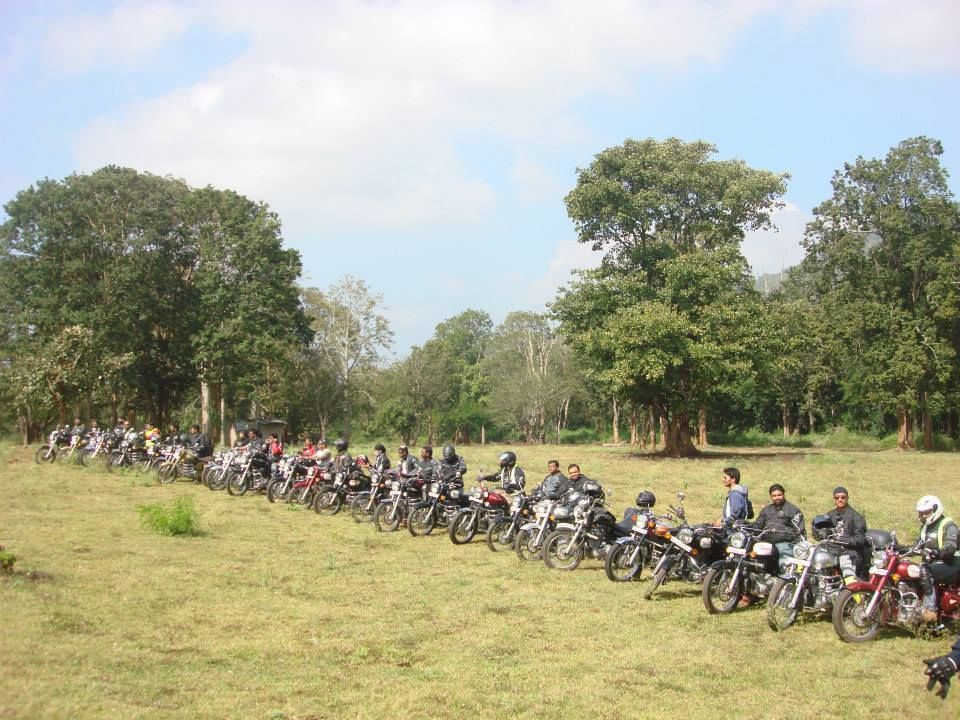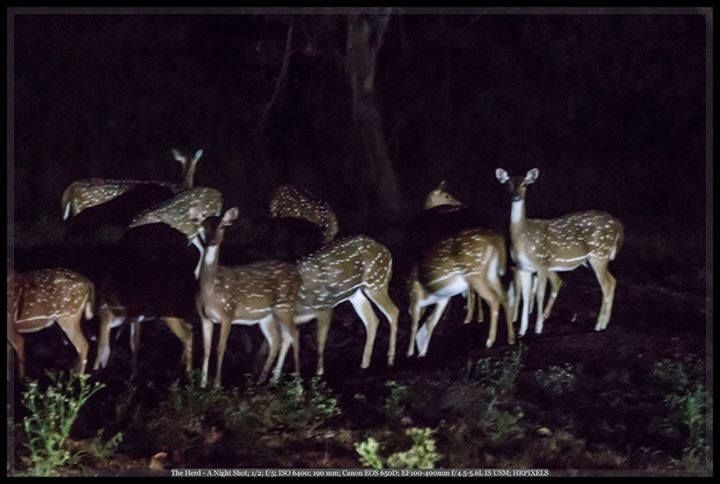 Saturday 5:30 A.M: 13 of us who gathered at the Gopalan Mall started to Mysore Nice road Junction with Prem Sir taking the lead and Iniyan Sir as the tail. We were welcomed at the nice road junction with Abdul Bhaai's welcome drink :-) . Briefings by Biju and Jitu and we started up around 6:30. Again Prem Sir in the lead, me following him and with Biju Bhaai and Jitu Bhaai the sweep. Road was pretty good and we 31 riders maintained an average speed of 65 kph, but due to the traffic the straight line formation broke into two. 
Once done with the break fast, may be after a ride of 20 mins of one line and two line formations, I could see the two riders in front of me took a sudden turn with very rough braking. A guy along with his pulsar was toppling on the road. (High speed No gear) Luckily the guy escaped with miuor injuries. Few of our riders assisted him, even clicked some pictures with the guy bandaged in both the hands :D
Ride continued pretty well till we reached Bandipur Tiger reserves with some re groupings in between. By now we are in three groups may be because of the traffic or single line roads or few who preferred riding a bit slow. Bandipur to Masinagudi ride was done with a pretty decent single line formation as we passed by many deers grazing on the road side, monkeys, elephants, etc. 
Masinagudi: Before starting the off road to our destination the whistling woods, we waited for Raman Bhaai and friend, who started in Bangalore 2 hours after us and reached Masinagudi almost along with us. Off Roading was great,lucky enough there was no rain or else we might have have to do some water crossings to reach the place. Its a very nice calm place in between the forests. We had 3 cottages with 100 metere distance between each. I belted some nice chicken curry roti, etc and went on for a short nap to energize myself for the night party ;-)
At the night party of the Bull riders it is obvious the talks go around our previous ride memories, formations, music etc. It was a nice bonfire in between the pitch dark jungle, hills and some animal cries. Many hidden things came out like Jitu Bhai's story behind the moustache, Raman Bhaai's punjabi dance, Pillion riding experiences etc. Plans for next year Leh and Sri lanka were brought up as well. We could also see a big heard of deer around 25 meters from our bonfire. Once done we had to wait for the jeeps to come to go to our respective rooms a bit far from the main place. Going by walk in the night was not recommended in the dark. It was completely justified when we saw tiger claw marks and wild elephant passing signs on our morning walk next day.
2nd day started with some wildlife photography walks by bro Hari and Iniyan Sir, Me, Hiron.. to the backside of the resort. Spotted many birds, huge brown squirrel, group of peacocks, etc. Hiron Bhaai clicked some nice and huge spider web, coffee beans and ant houses through mobile photography :D. It was around 10:30 A.M, done with the breakfast and time to move, regrouped everyone for the group pic and 16 of us left to fill our tanks up.
We 16 of us started our way back as there was some technical issue with a bike and others stayed back. Raman Bhaai the lead with Abdul bhaai and Shashi taking the sweep, we started off with nominal speed around 60 kph average and once crossed Bandipur, just ripped the roads touching 80 to 85 kph average. It was great to ride with him (went nostalgic with my college day rides). Many of the guys in cars and onlookers were clicking pictures of the bull riders passing by giving a big roar with their machines. Though few riders have to be pushed a bit to ride faster with just three to four halts in between we all reached the Nice road junction by 7:00 P.M.
Total Distance covered : 550 kms