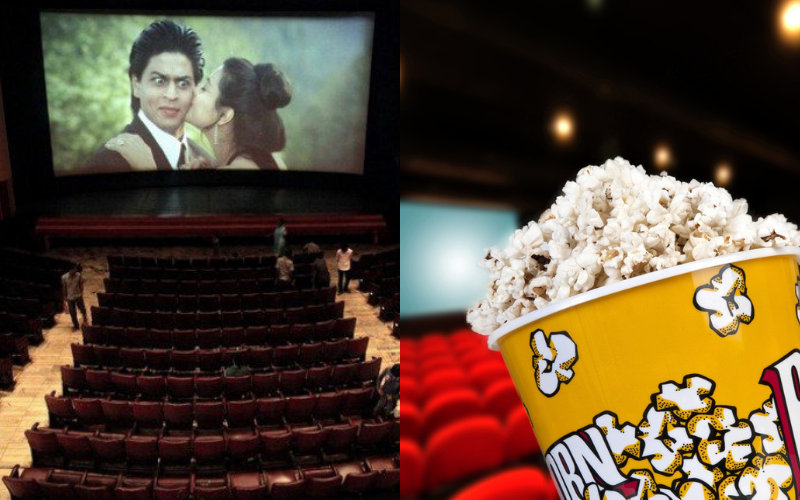 We have all grown up watching Bollywood Masala flicks with larger than life characters and unrealistic premises on single-screens.
Weekend movie nights with family were one of the coolest things of the 90s, when the whole family dressed up and mom wouldn't cook dinner that day, if the movie was a super-hit dad would have to buy the tickets in black, we would all binge on the crispy hot samosa, chips, popcorn, ice-cream, bun-cakes and cold-drinks that would be passed along from time to time.
Getting a flash-back?
If you're a movie-buff then I recommend watching your next movies at one of these old-school yesteryear's cinema houses. It'll be super light for your pocket - the snacks as well the movie-tickets here are below 200 as well as an out-of-the-box experience from your usual multiplexes!
Some of these movie theaters have existed almost as much as Bollywood in this city, and yet continue to screen fabulous films for loyal patrons.
1. Delite Cinema
This state-of-the-art cinema shows the latest movies and offers an on-site Indian cafe.
Including a Dolby Atmos sound system, it has two halls – Delite and Delite Diamond, screening both Hindi and English films. An iconic theatre yet alive and functioning in a great manner, you can head here to soak in the old-world-charm Delite Cinema was entirely transformed into a state-of-art epicurean theater recently. This theater now has the finest sound and light equipment, imported from abroad. Despite all this modernization, the ticket prices are really cheap - go drop by!
Ticket Cost: 85 Rs.
Snacks: Popcorn under 100.
Where: Gate No. 4 Pant Hospitals, 1, Asaf Ali Rd, Opposite G B, Delhi Gate, New Delhi.
Contact: +917042408158
Closest Metro Station: Delhi Gate Metro Station Gate No.3
Tip: No bags are allowed inside the theater. You may have to deposit your baggage with authorities outside (which is not 100% safe) so it's recommended to not carry laptops or any other electronic/valuable items in your bag.
2. Amba Cinema
With about five shows a day, Amba Cinema is one of the oldest and largest single screens in town with its existence dating back to 1963. It also has a pocket-friendly little canteen that serves snacks and munchies.
Ticket Cost: Balcony Rs 155, Rear Stall Rs 130, Middle and Front Stall 110-75Rs.
Closest Metro Station: Pratap Nagar
Where: Ghanta Ghar, Subzi Mandi Railway Colony, New Delhi
Contact:+911123826000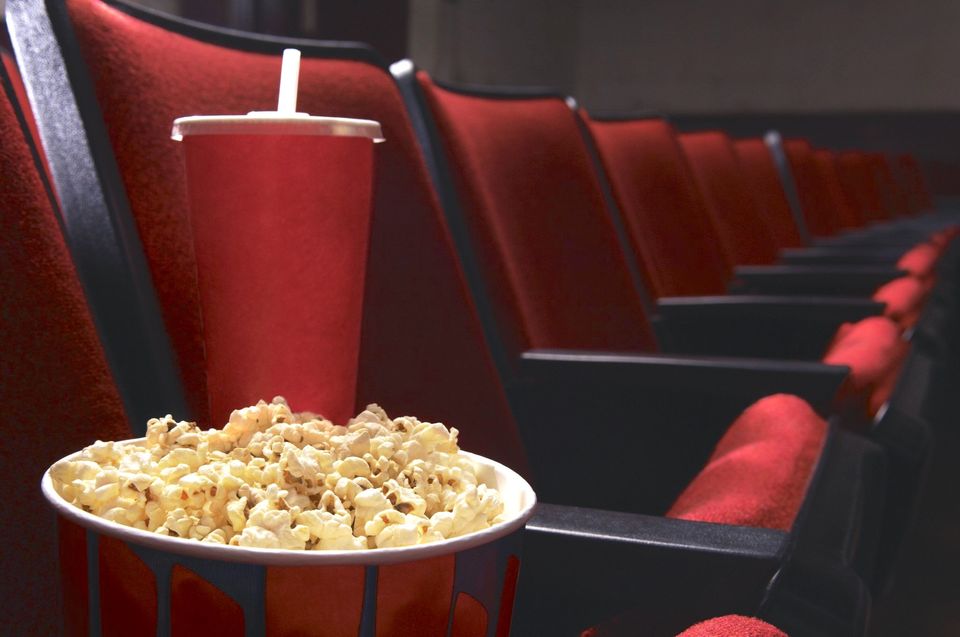 3. Shiela Cinema
Imagine a fully air-conditioned cinema hall that shows all the latest Bollywood blockbusters where you can binge on cheesy nachos and scrumptious burgers without having to mentally calculate if you have any money left for the rest of the month!
Shiela cinema has the first 70 mm screen in India. With a large and spacious seating space and a retro-looking lobby, it's curved screen gives you the perfect illusion of depth. Shiela Cinema is a great low-priced option in Paharganj.
Ticket Cost: The balcony seats are for Rs 150.

Where: DB Gupta Road, Pahar Ganj, Sadar Bazaar, New Delhi
Contact: +911143504751
Closest Metro Station: Chawri Bazaar Metro Station.
4. Ritz Cinema
South of Kashmiri Gate, Ritz Cinema is an 80-year-old single-screen theater that makes for an inexpensive movie experience along with its budget-friendly snack options. The theatre had shut down for 5 years owing to major losses, but it reopened around three years back.
Ticket Cost: Rs. 70 – Rs. 150
Where: Lothian Rd, Inter State Bus Terminal, Kashmere Gate, New Delhi.
Contact: 011 2386 3634
Closest Metro Station: Kashmere Gate
5. Vishal Cinemas
As the name suggests, this is a massive theater, it is the country's largest single-screen cinema hall with 1,401 seats!
Even with the current mushrooming of multiplexes in every nook of the city, this old-school place has not lost its charm or popularity. It has adequate parking space for its visitors and is the perfect choice for a "massy" movie viewing experience.
This theater is not even listed on Book My Show, one has to pay in cash at the ticket window and in case the hunger pangs strike right after you leave the theater, there is McDonald's right next to it.
Ticket Cost: The balcony seats go for INR 180, upper stall seats for INR 120 and regular stall seats for as low as INR 80.
Where: Vishal Enclave, Near MTNL, Opposite the Rajouri Garden Metro Station
Contact: 011-25440204, 25440127
Closest Metro Station: Rajouri Garden Metro Station
6. INOX Eros One
Suitably located for South Delhiites, this cinema hall one has comfortable large seats, ample leg space and a Mc Donald's outlet right outside the hall. The complex also has some other popular restaurants like Barbeque Nation. Equipped with a two-level parking space, there are attendants help with parking the car. The regular seating is very cost friendly and much reasonable as compared to other movie halls.
Ticket Cost: Rs.150
Where: 1st Eros One Mall Thali King, Block H, Jungpura Extension, New Delhi.
Contact: 80802 11111
Closest Metro Station: Jangpura metro station.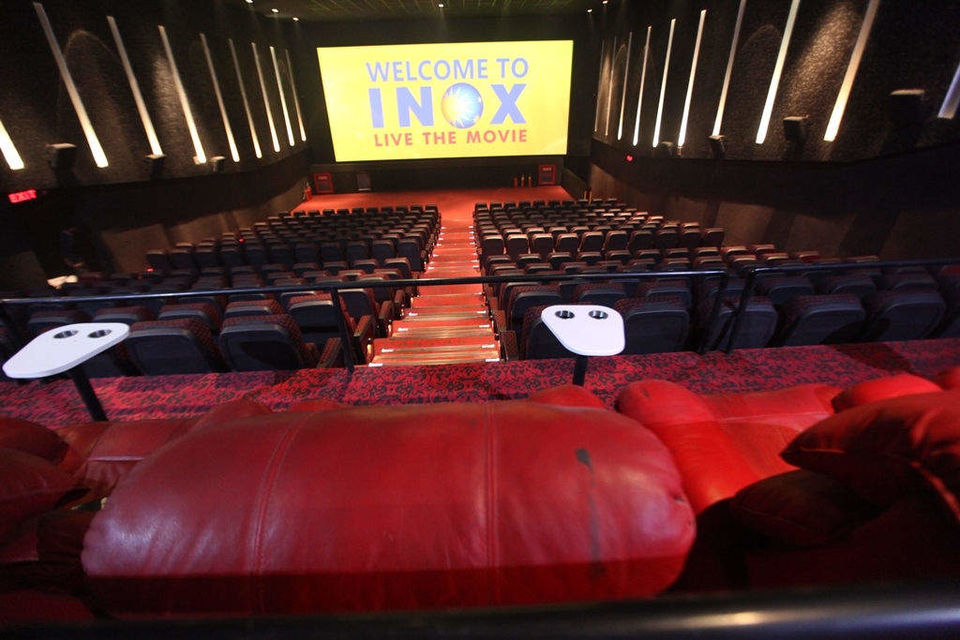 7. Abhishek Cineplex
Get tickets for as low as Rs.70 and the maximum you have to shell out here is Rs. 118 for the balcony, even on weekends! Crazy right?
This is a normal cineplex where you can head if you want to watch a movie with air-conditioning and Dolby Atmos sound for a very low cost. Head here expecting a really "massy" crowd and only if you want to watch a film for real cheap and comfort isn't your priority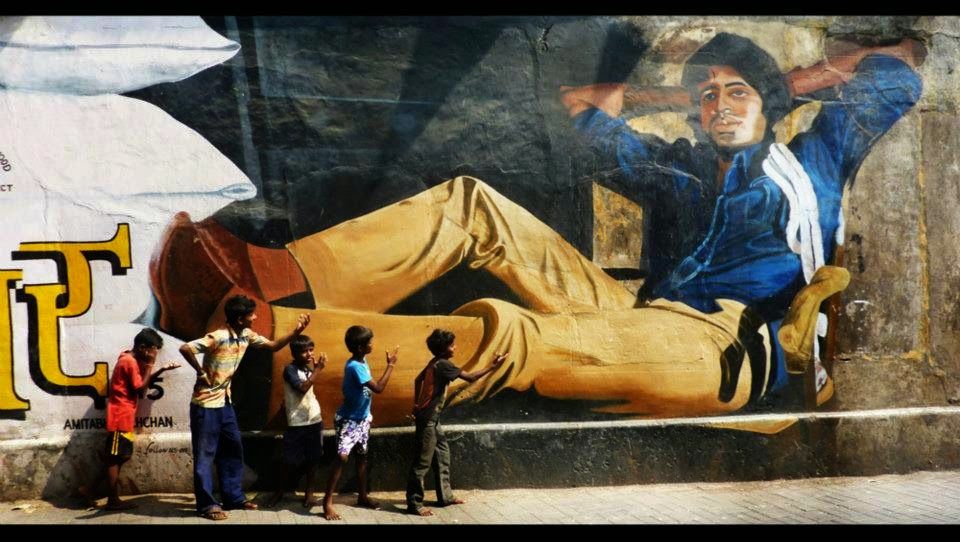 Ticket Cost: Rs.70-118
Where: Shop No: 1888-89, Chandni Chowk Road, Chandni Chowk, New Delhi, Delhi 110006
Contact: 011 2387 7040
Closest Metro Station: Lal Quila Metro Station
8. Suraj Cinema
Having a capacity of 450 seats without the balcony concept, this single-screen theater comes with ample parking space. Though there is a major disadvantage here that this theater doesn't have an air-conditioner
Ticket Cost: Starting at Rs. 50.
Where: 26/5, Dhansa Road, Opposite Fire Station, Najafgarh, Delhi, 110043
Contact: 097119 89855
Closest Bus Station: Najafgarh Bus Stand
9. Liberty Cinema
Possessing a vintage charm, this cinema has been a classic where you can head along with your family and friends. They screen Bollywood Blockbusters and a handful of Hollywood movies, with good customer service for the past 50 years. The screen is big and the theater can accommodate almost 500 people at a time, plus the tickets are super-cheap! You can gobble up crispy hot Samosas during the interval for a price way less than that of the multiplexes.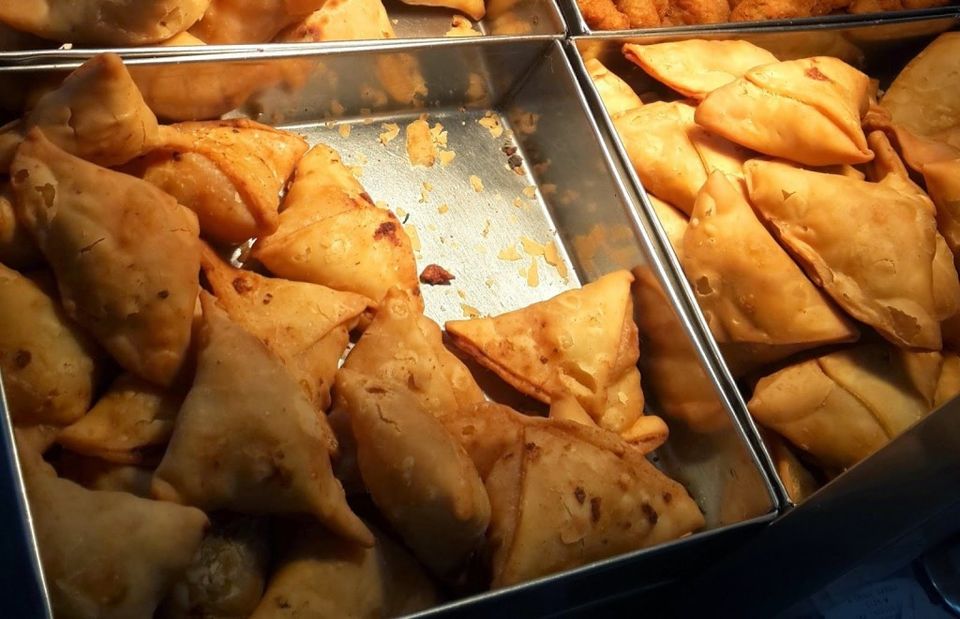 Ticket Cost: Rs. 80- Rs.200
Where: 19-B, New Rohtak Rd, Block 21 B, Dev Nagar, Karol Bagh, New Delhi, Delhi 110005
Closest Metro Station: Karol Bagh metro station.