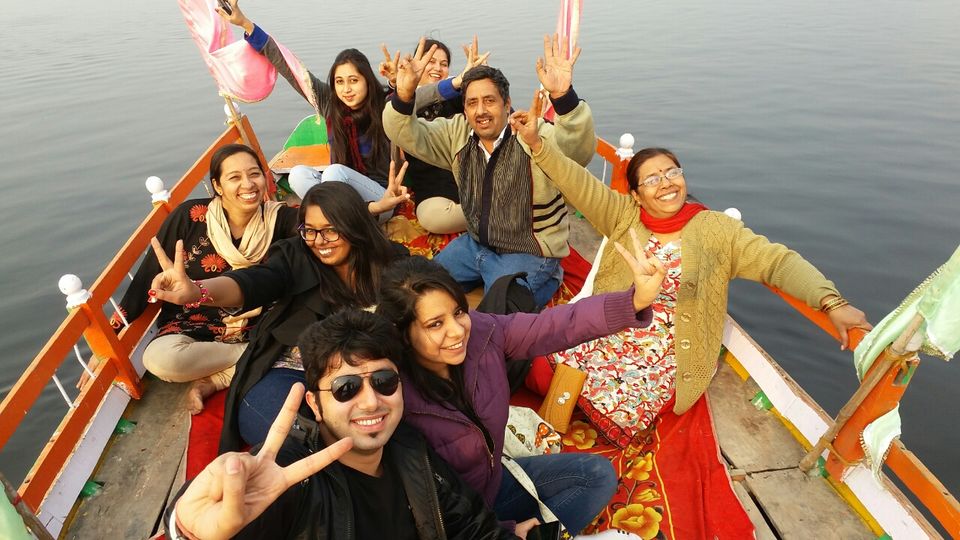 Following the steps of Lord Krishna in Mathura-Gokul-Vrindavan

Some of the best chapters in the diaries of a traveller are - travel experiences with family. So it was thursday evening and we were sitting having tea. Suddenly an idea came while discussion - kisi trip pe chalte hain? Then the hot topic was started and my mom said - Vrindavan chalo :D I have visited to the place many times and is a perfect pilgrimage weekend gateway from Delhi.

Next 5 minutes and tickets were booked for the whole family. Next 30 minutes and hotels were also booked for saturday. We packed our bags on friday and after my office, we boarded train to Vrindavan - Saturday morning.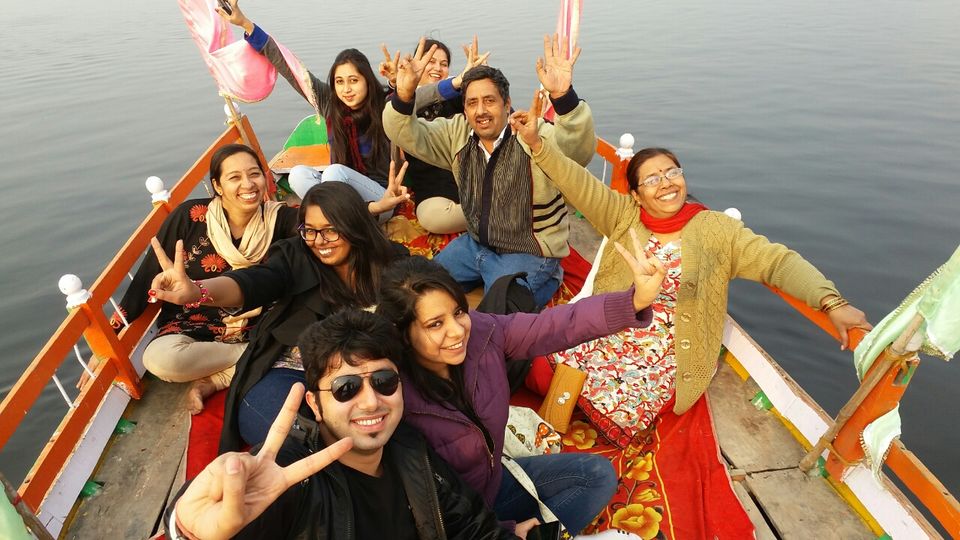 We reached at 9 am and decided to follow the steps of Lord Krishna to explore the place. We started from Janmabhumi mandir (birth place) in Mathura which is 10 minutes distance from Mathura junction.

The beauty of and structure of temple is really too good and the history of temple and mosque build together is a must to know. Beautiful paintings on the ceiling and walls of this big temple is surely an attraction for all devotees of Krishna. We spent an hour there and it was time for breakfast. Lassi (butter milk), dhokla, chaat and rabri are must to try if you're at Mathura. So it was 12 and we knew that temples of Vrindavan must be closed at this time so we headed towards Gokul dham.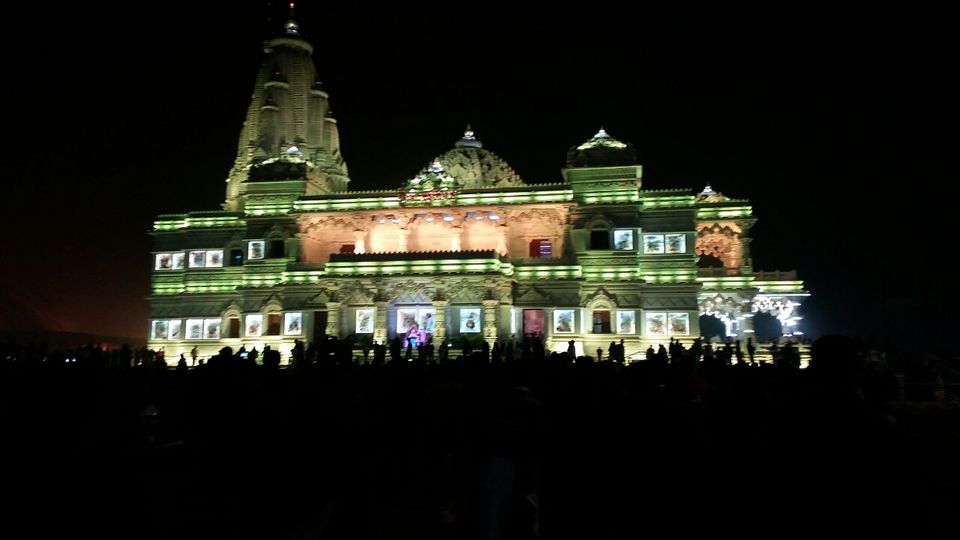 We were excited to know what are these Kunjgaliyaan in ancient texts about Lord Krishna. We reached at Gokul and the place is awesome. This is the place where Lord Krishna spent his childhood and we hired a guide here to tell us about all temples. So a good destination where you get to see home of Lord Krishna and get a positive feeling about the history of Lord.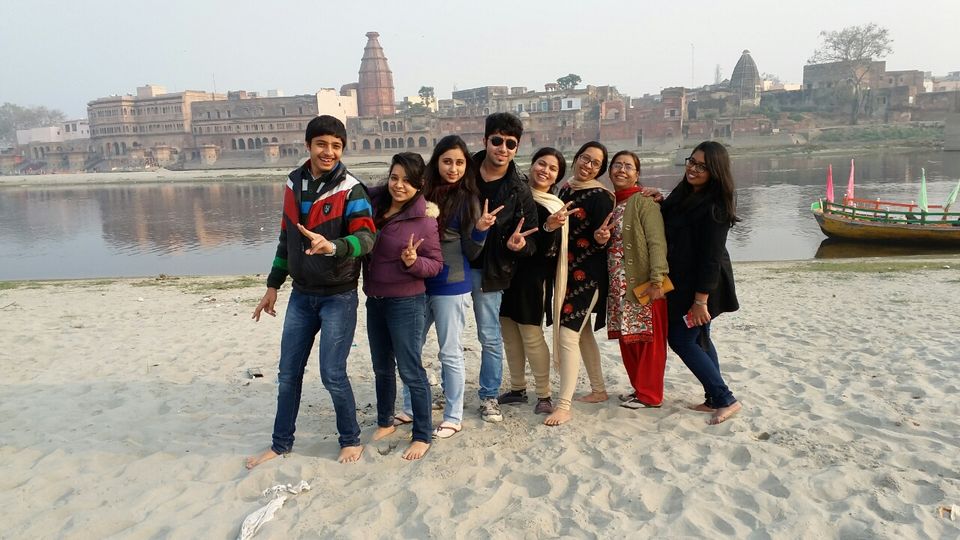 So the next destination was where Lord used to play his mischiefs and played soulful flute. Yes! The banks of river Yamuna was our destination where we did boating and enjoyed the weather too. It was 4 pm and we headed towards the mystic forest of Nidhivan.

Nidhivan is the place where people close windows and doors of their homes at night as it is believed that Lord Krishna still come here at night. It is believed that Lord Shiva once visited here to experience the divine dance of Krishna and was mesmerised by the beauty of the place. According to localites, the one who watches the divine dance of Lord at Nidhivan, becaomes blind. Beware of notorious monkeys of this place and keep your cell phones in pockets :D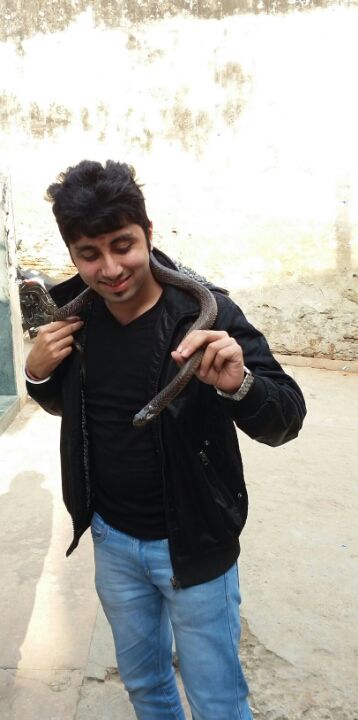 So the next destination was Vrindavan. It was 6 pm and we took a rickshaw towards Isckon temple in Vrindavan. The word Vrindavan is derived from "Vrinda" which means sacred plant "Tulsi" and "Van" refers to Jungle. Tulsi was Krishna's favourite and this is the place where Lord used to perform Raas leela.

We visited Isckon temple and then Prem Mandir which is at the walking distance of 5 minutes. Beauty of this temple and lighting will make your journey - a memorable one. Beautiful idols of lord and the musical fountain of the place is it's source of attraction and praying at this temple will complete your spiritual journey to Vrindavan.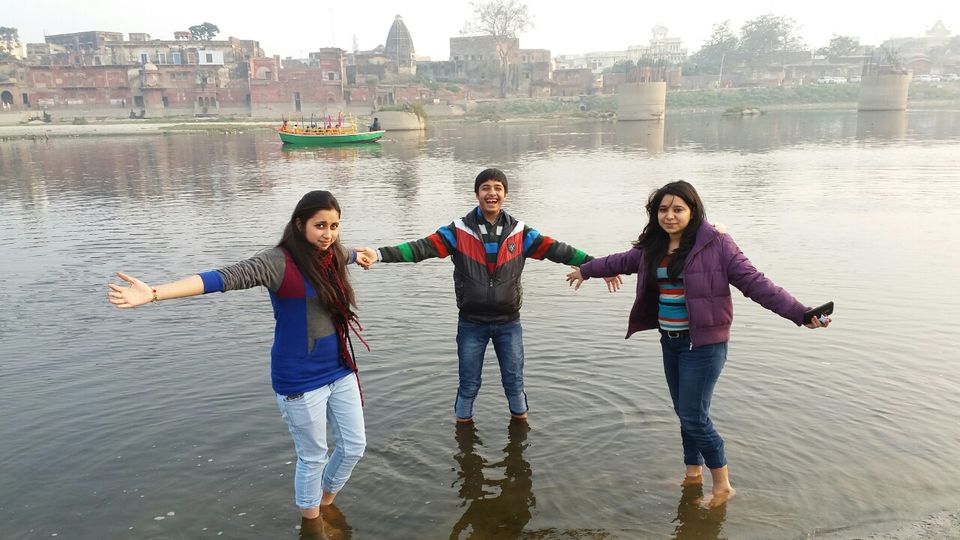 It was 8 pm and a thought came to our mind - hotel me check in to kiya hi nahi :D Haha..yes this was the time when i called up in our hotel and confirmed our booking. We reached hotel around 9 pm and it was near railway station only so that catching train next morning was easier. At 9.30 we were out for dinner and "Khullad wala dudh" - another speciality of Mathura and we came back around 12. This was the time for late night chats after which waking up at 6 am to take our train seemed like a nightmare. Haha :D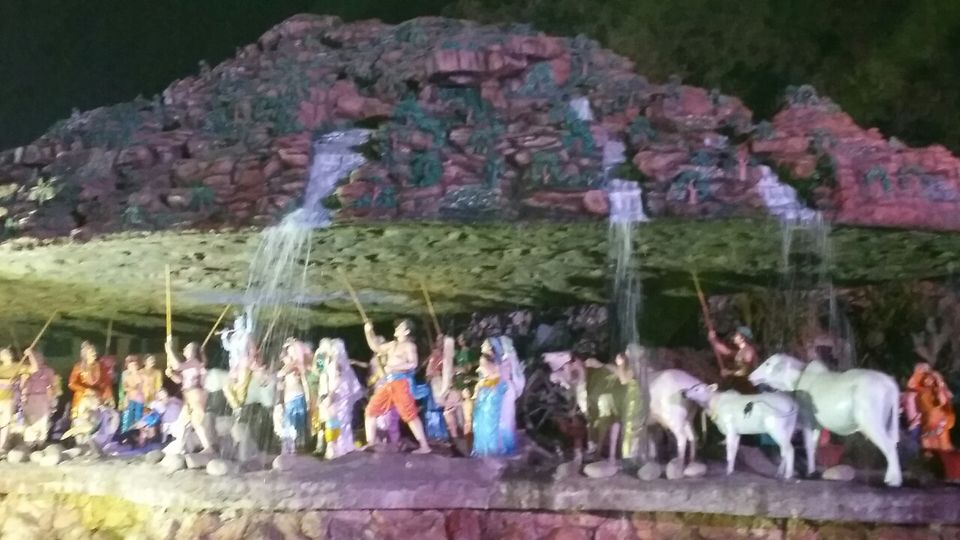 Amazing experience and another chapter in my diaries was added. So it's a great place to go where you can know about one of the greatest gods as per Hinduism - Shri Krishna. Other places of attraction here includes - Govardhan, Barsane, Brij and Nandgaon but only this much could be covered in a day.
A lot more to come from my diaries. Travel well. Live well...!!

- A trip story by Udit Gulati