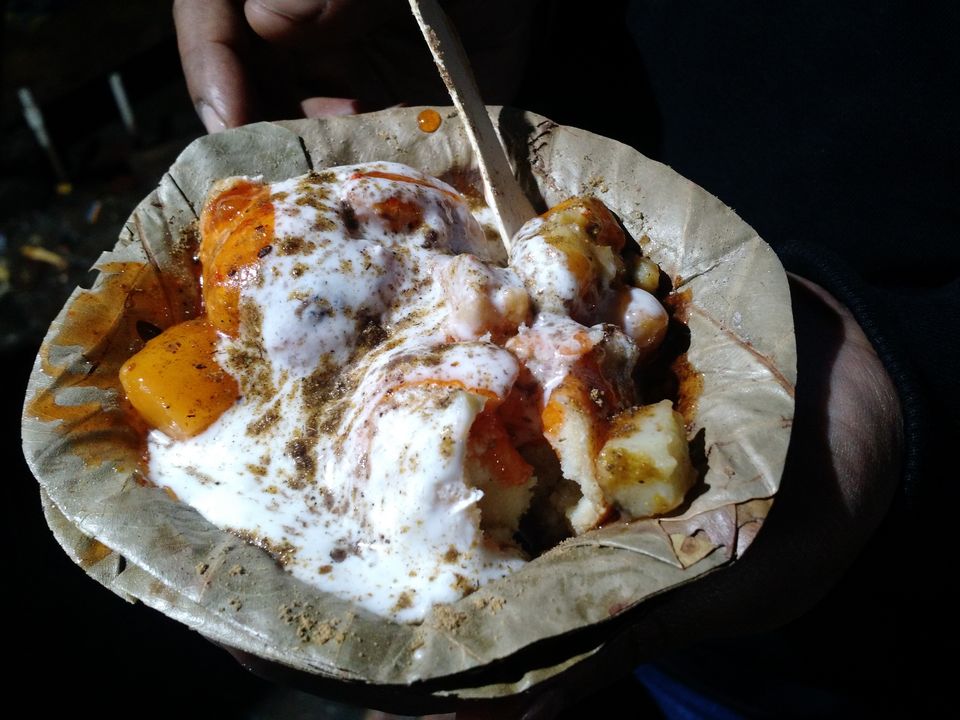 Going on food trails has always been exciting for me, especially while travelling to new places. Soaking in the culture is an essential part of my travel experiences. Food is an obvious and important part of any culture and tasting local cuisines is hence a must do in each trip. Keeping aside the hygiene factor for once, let me boldly state that you would find the true essence of local cuisines in roadside dhabas or street vendors. They are the ones who have kept the specialty and authenticity alive. Here is my food trail experience was on the streets of Mathura and Vrindavan in Uttar Pradhesh.
My first food experiment was in the market at Sri Krishna Janmbhoomi Temple, the very place where Lord Krishna was born to Devki and Vasudev in Kansa's captivity. I started my chaat spree from a tiny stall named Paras Chaat Bhandar. The honest vendor served great assortment of chaat and ofcourse was reasonably place. Each bite burst with spices in my mouth. Tangy and chilly, I must say that the chaat palate in U.P is the best in India. Infact I had developed a liking for chaat in childhood after I tasted in U.P.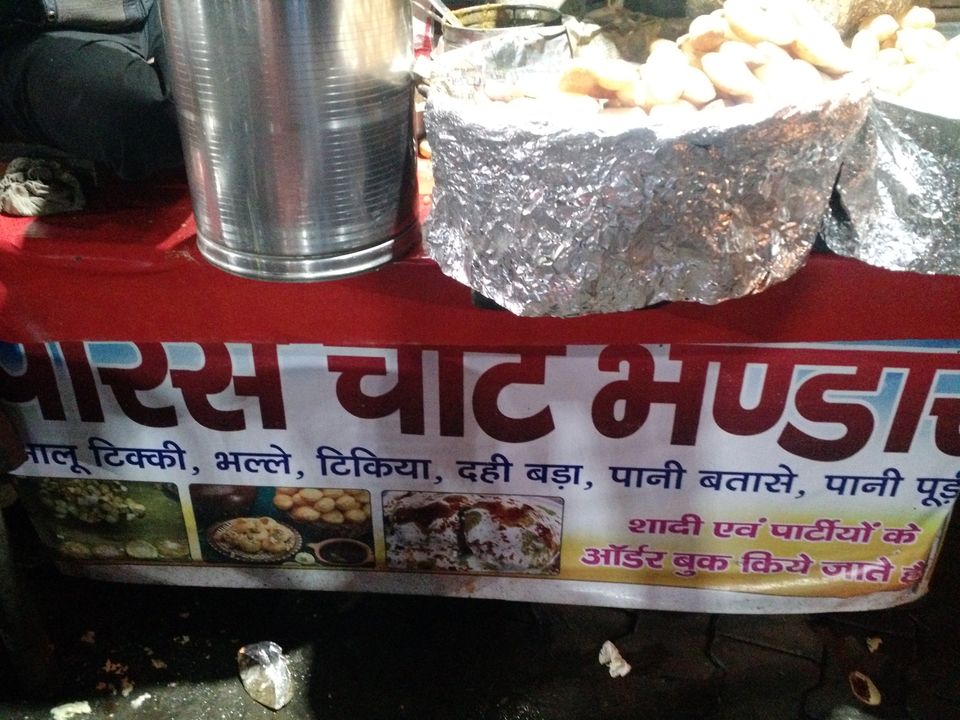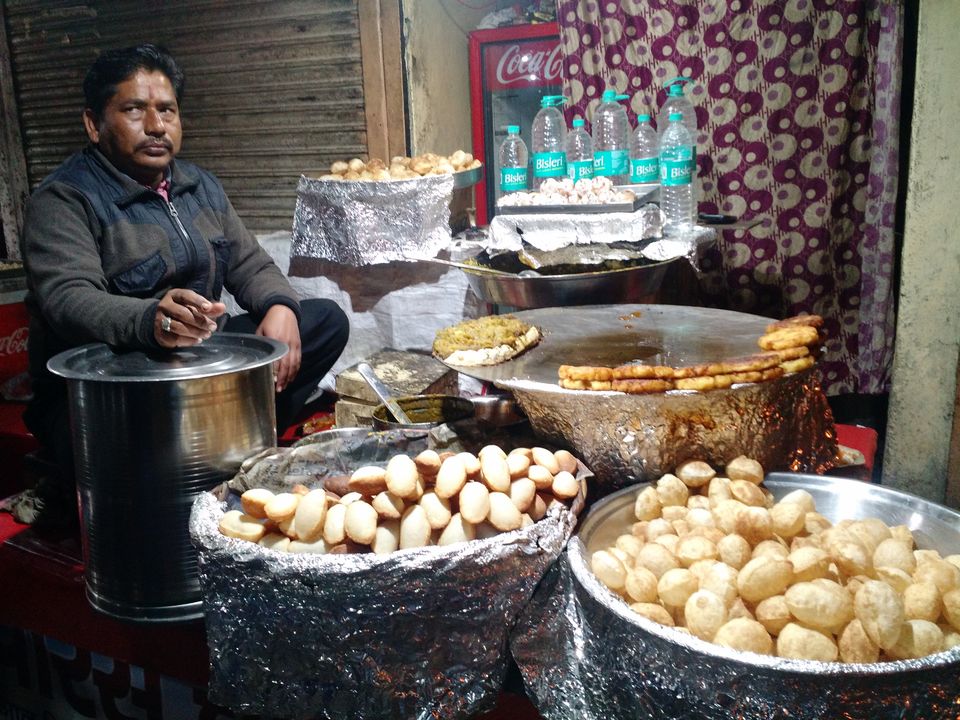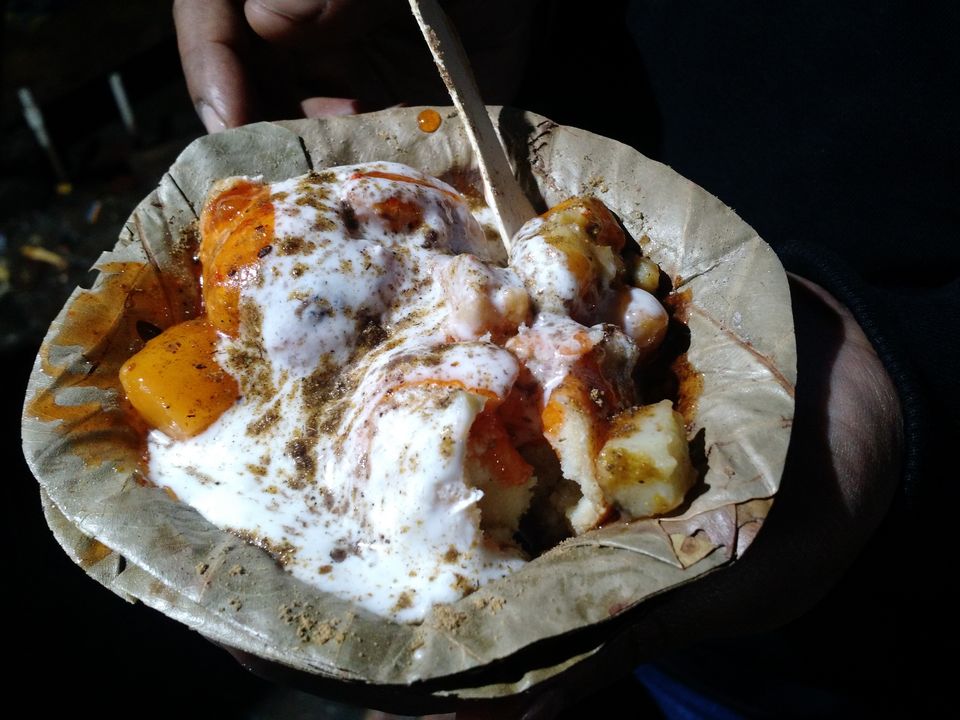 A scrumptious chaat meal is always followed by desserts and whats better than hunting for sweets in Mathura. Being the birthplace of Lord Krishna, Mathura is known for excellent milk based sweets  After all they were the favorites of the Lord. I went searching for peda. Made of khoya (milk residue), sugar and flavoured spices, peda of Mathura is popular across the nation. India's best pedas are found here. 
I went searching for sweet shops in the market close to Shri Krishna Janambhoomi Temple. and there was no dearth of sweet shops. Apparently every second shop in Mathura is named Brijwasi Sweet Shop.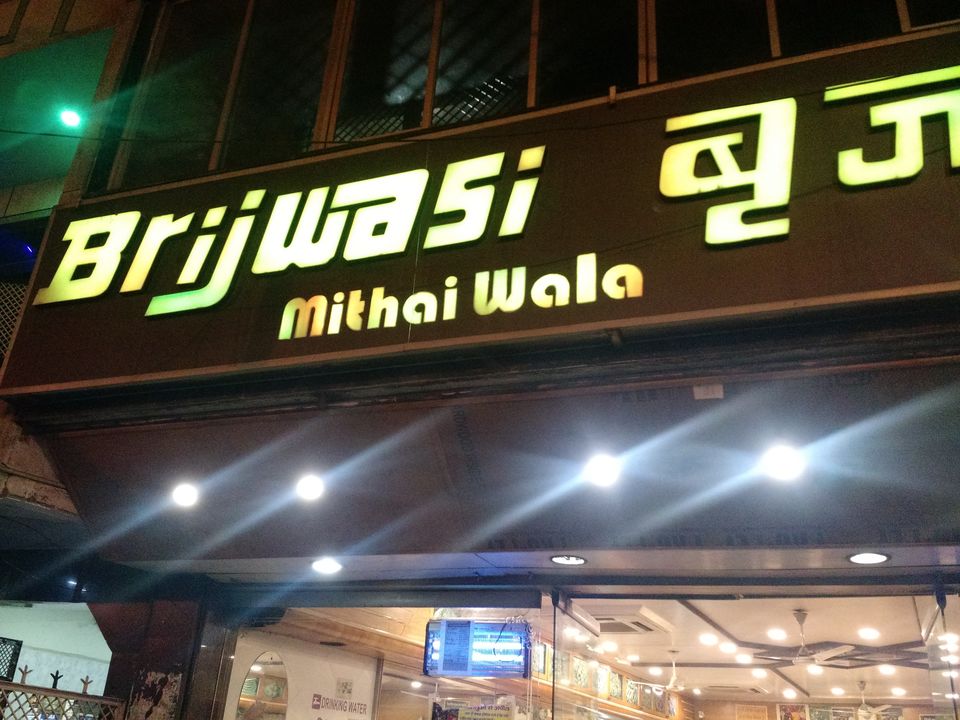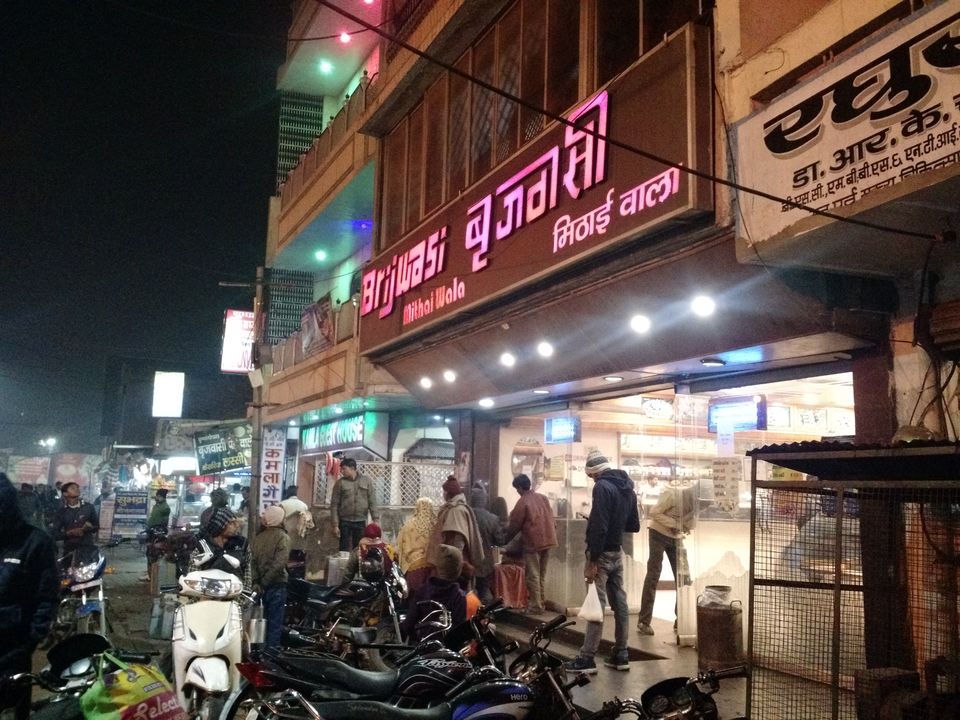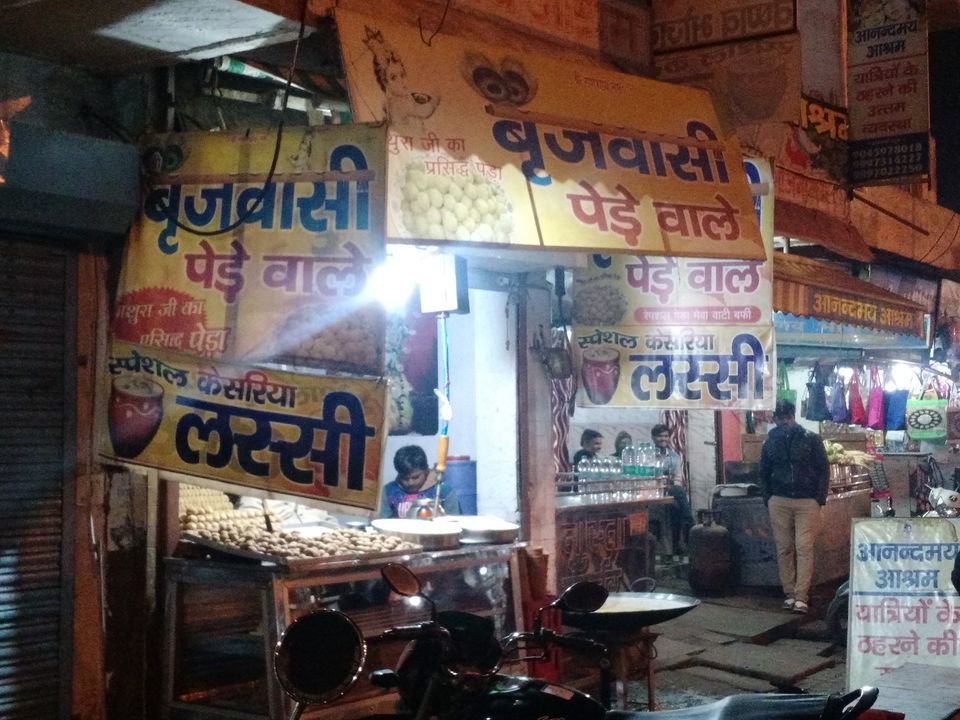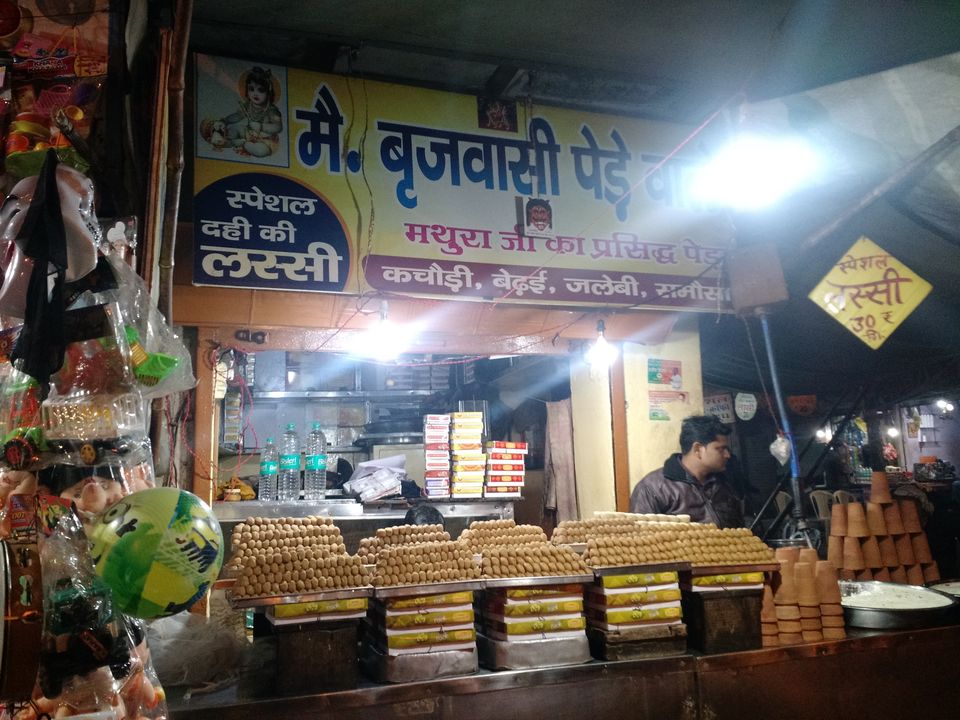 I ditched all shops in the vicinity. My hunt for good pedas ended in a peda shop near Dwarkadhish Temple. The brown ones are pure khoya which have shelf life of 2 weeks and the white ones (covered) have punch of cloves and they last for 2 months. Pedas just melt in your mouth and I could not restrict myself to just one.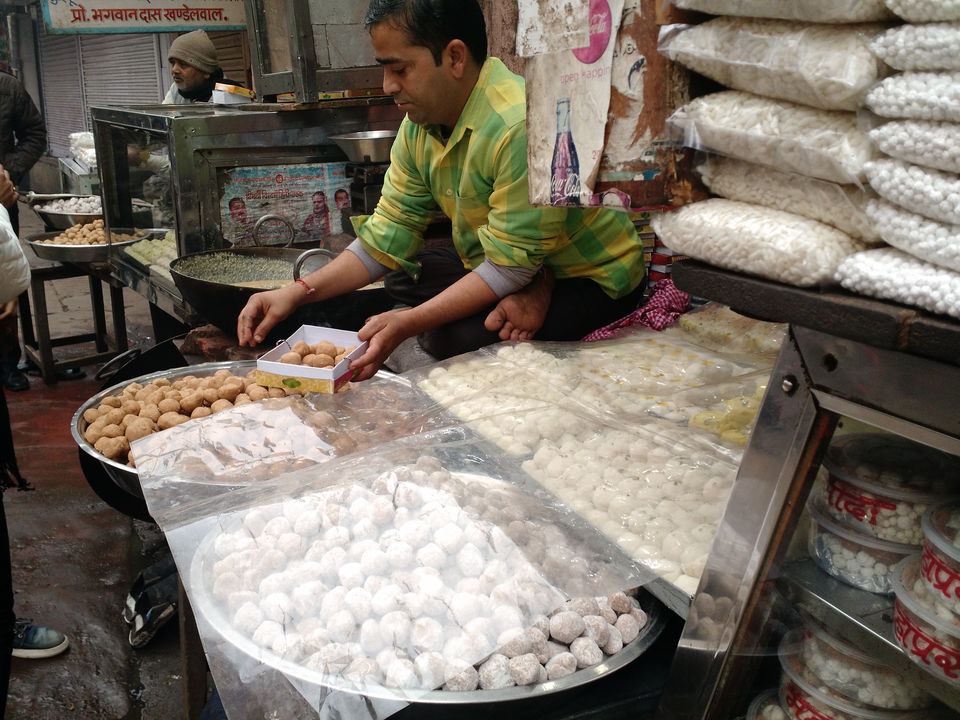 The following day of my visit to Govardhan Temple, nothing could separate me from sweets again. This time, the sweet shop was a footwear deposit stoppage since the main temple had no footwear counter. I bought peda prasad from here as well.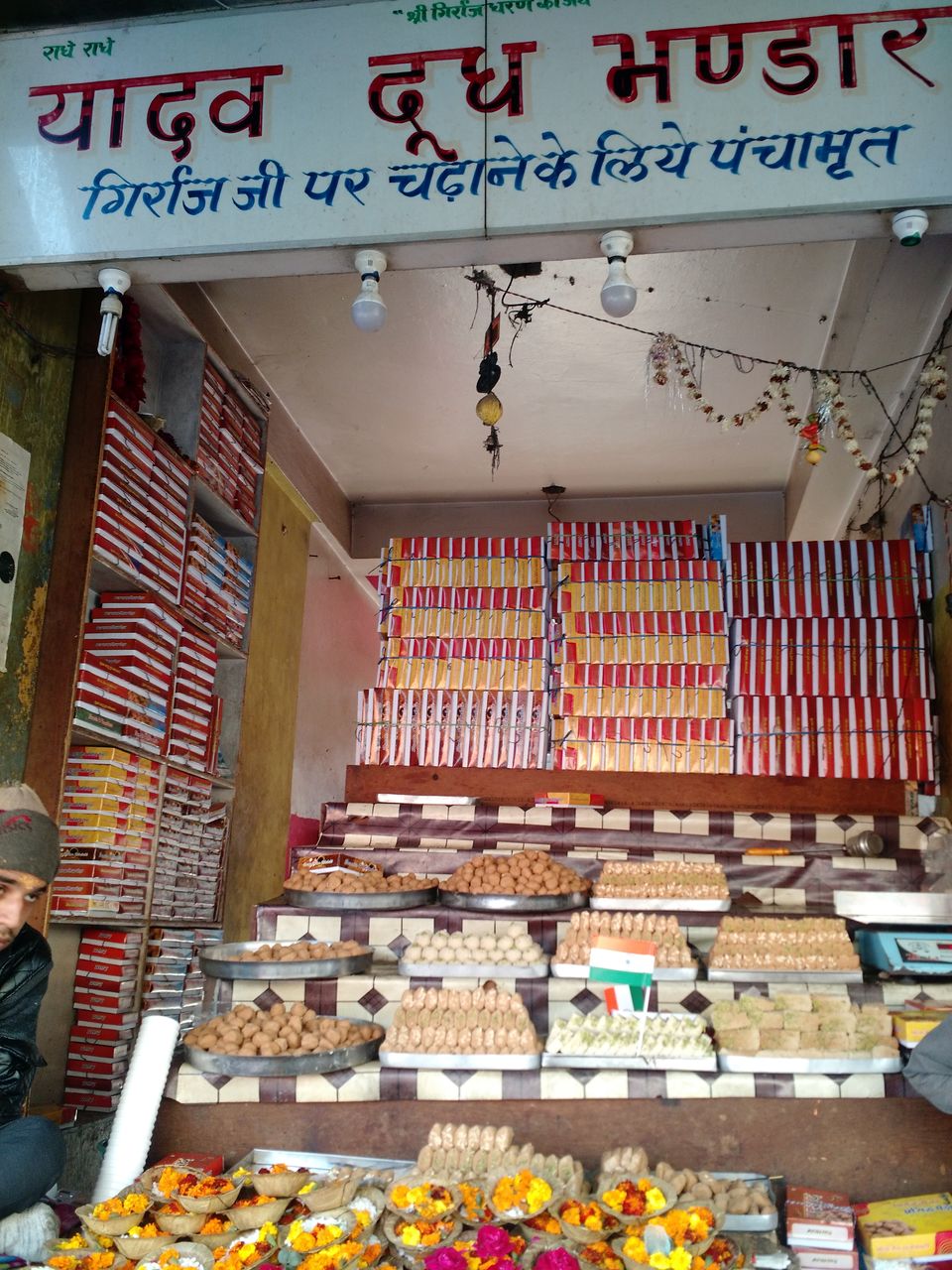 A sweetshop close to Govardhan Temple was my stop to taste rabri rasmali and khoya rasmalai. I am still drooling.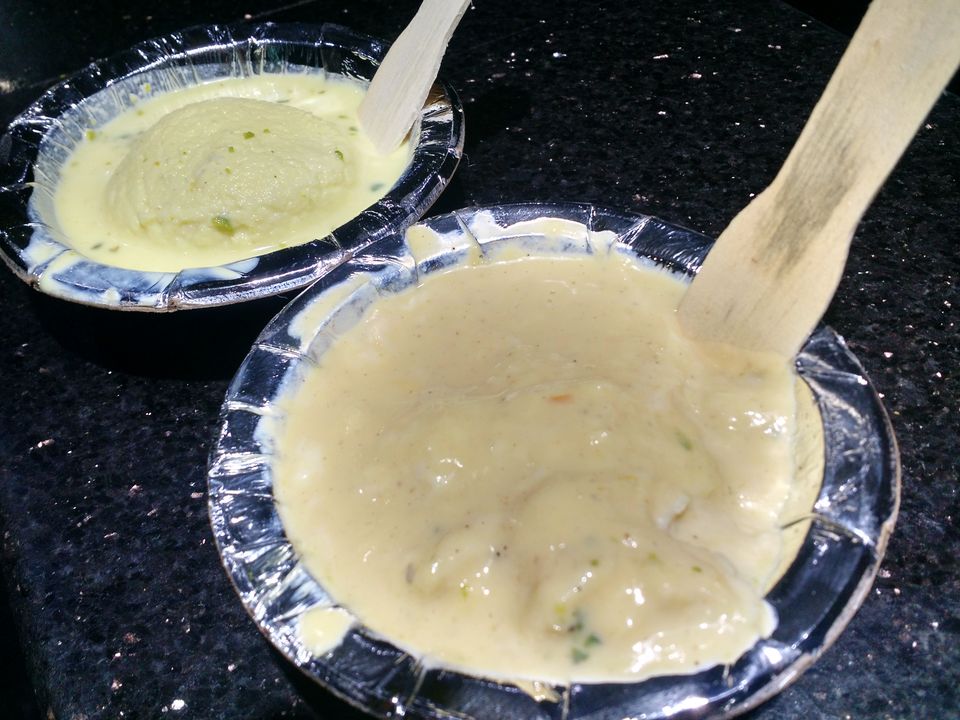 Vrindavan, a town close to Mathura is another place with Lord Krishna's legacy attached with it. Lord Krishna was brought up in this town away from his biological parents. Home to several temples, Vrindavan too is famous for milk products and one cannot give a miss to lassi. Served in eco friendly kullad (clay glass) the thick creamy lassi is filling thirst quencher. This was from a tiny shop in the crowded lanes of Vrindavan.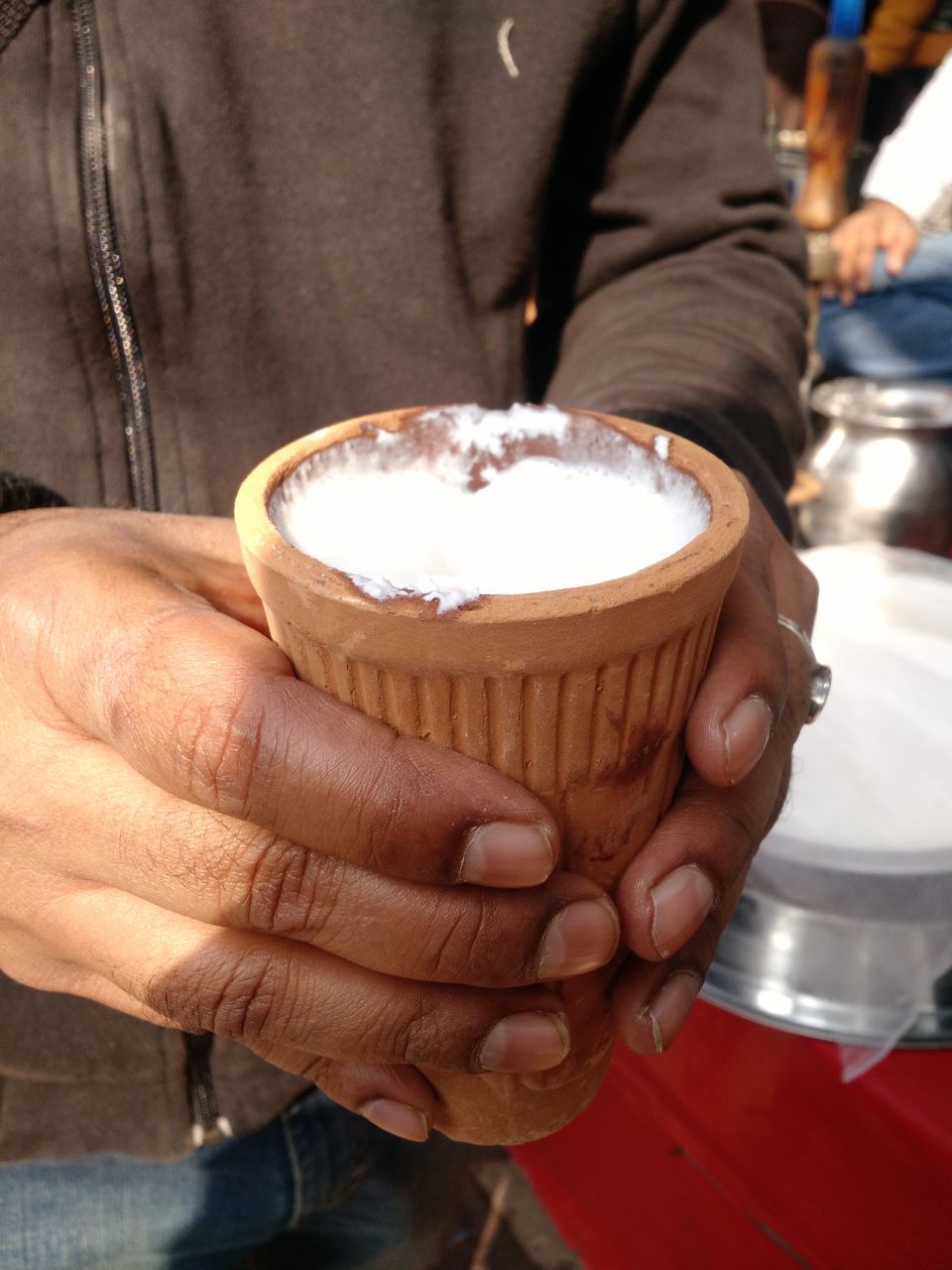 My evening snack comprised aloo tikki chaat in the lanes of Banke Bihari Temple. Chaat never disappoints you in Uttar Pradesh. Trust me!