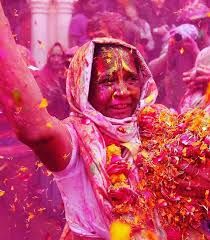 "HOLI SPECIAL"
If festival starts with a blessings of god than it becomes a super excitation and increases the craze for festival . A combination of blessings , devotion , heritage culture , fun , enjoyment , dedication than it is termed as holi utsav at mathuradhish temple .The name of the deity is Shri Mathureshji. He is worshiped in his Baalroop (childhood form). The childhood disports of Lord Krishna are enacted and they are very popular here. It happens in kota city where a holi utsav is going on similar to famous braj holi festival . At mathuradhish temple a holi utsav is pure example of kota citizen to describe the level of their devotion towards lord krishna (thakur ji) more than hundreds people here to enjoy holi mahaotsav.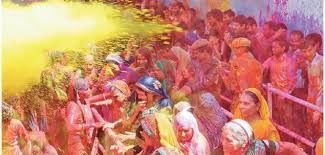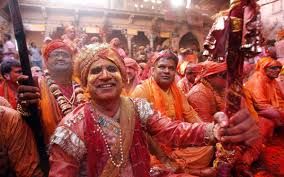 Holi utsav is going for days but especially on " holi " and " mahotsav day " it has a special attraction and a whole enviornment seems through the colours a enthuse. A journey through a narrow street of old city structure end up at a ancient and heritage view of mathuradhish temple enters up a hall moves to a dimed light verandah where a huge amount of people are gathered to see a glimses of a lord krishna and enjoy a holi mahotsav . The enviornment of that verandah is undescriable . View from a colours with a background folk bhajan or (devotional songs) make everyone forced to open the hands in air and wave to show the devotion towards thakur ji and beat up with loud eric von " bolo mathuradhish ki jai" fill the everyones soul with a extreme dedication energy and more excited at this whole mahotsav ends up with a aarti darshan.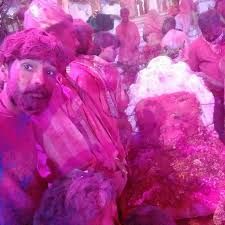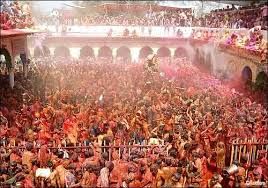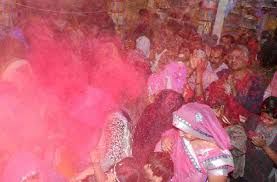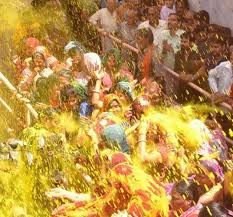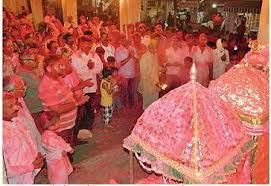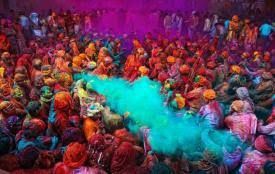 Aarti Timings
1. Mangla 7.30 AM
2. Gwal 9.35 Am
3. Rajbhoga 10.45 AM
4. Utthapan 4.00 PM
5. Bhoga 4.45 PM
6. Aarati 5.00 PM
7. Shayan 6.30 PM
how to reach...
The nearest airport is kota city Airport.
The nearest railway station is Kota junction
One can easily get regular buses to Kota from other major cities of the country . easily cycle rickshaw , auto rickshaw, city bus are available to reach Patanpol from major part of city.
Temple Address
Bade Mathuresh jee ka Mandir, Patanpol,
Kota District, Rajasthan,
India, Pincode – 324006.
"Achutham Keyshavam Rama Narayanam Krishna Damodaram Vasudevam Harim Shridharam Madhavam Gopika Vallabham Janaki Nayakam Ramachandram Bhajey"
Meaning -Oh Lord who cannot be perished, who also has names like Keshava, Rama, Damodara, Narayana, Sridhara, Madhava, Krishna, Ramachandra the beloved of Janaki, let me say your name regularly.
image credit : google