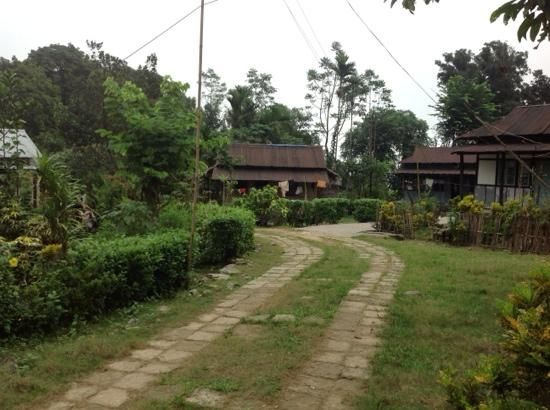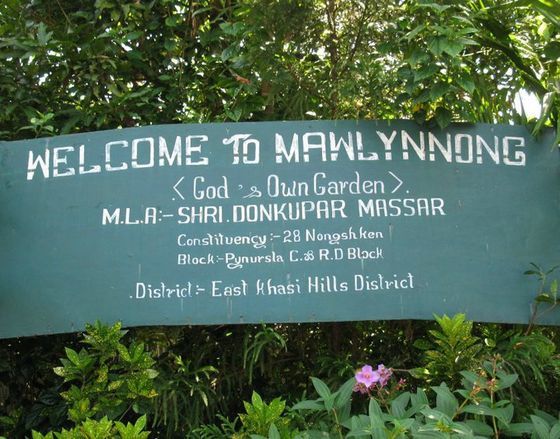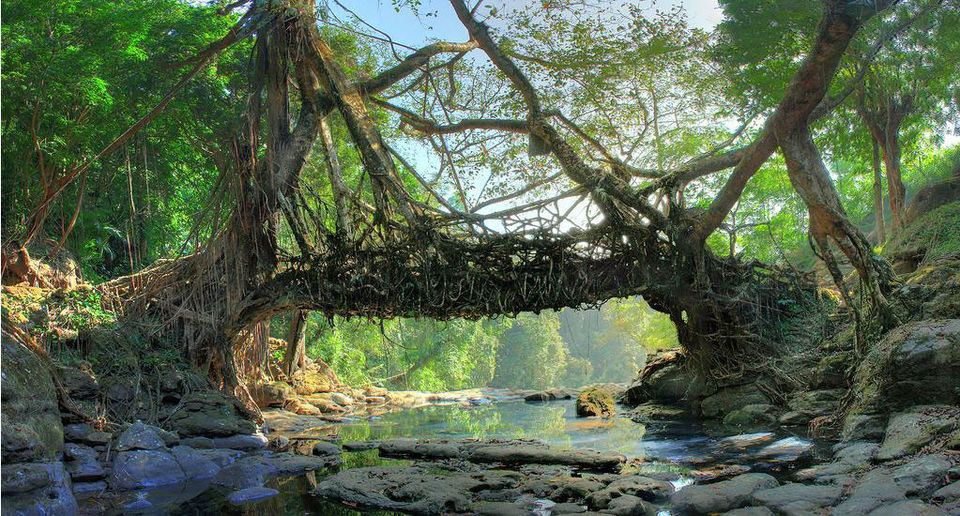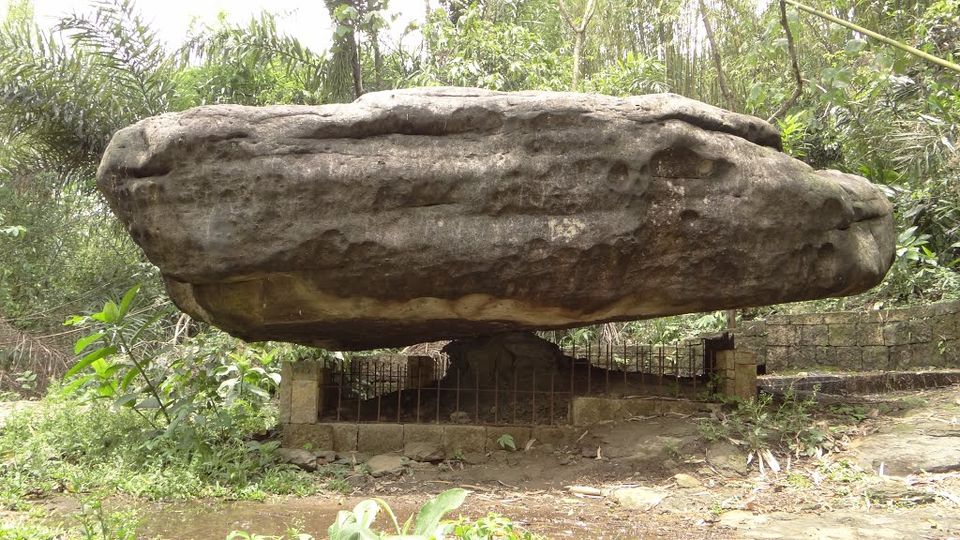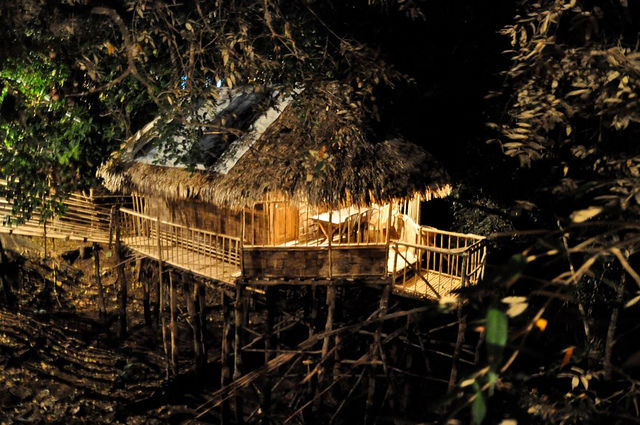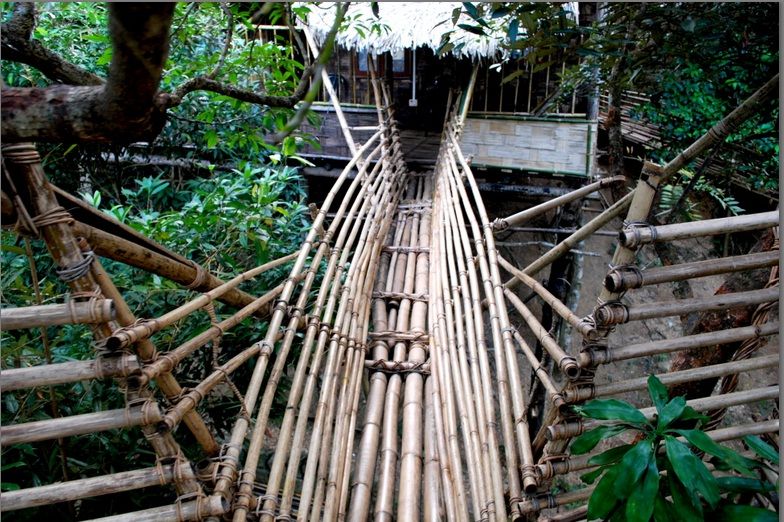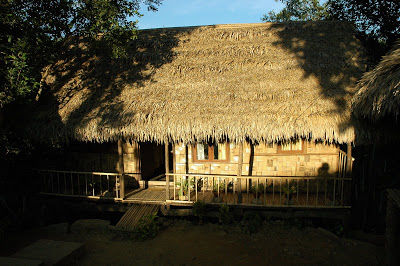 Located in the East Khasi Hills district of the Meghalaya state of India, Mawlynnong village is a community based eco-tourism initiative which was accorded 'the cleanest village of Asia' status in 2003. Mawlynnong is 90 km away from Shillong and very near to the the India-Bangladesh border. The village is 100 years old and a home to almost 90  houses. The village is known for its cleanliness. The residents make sure that the waste is not thrown away on the roads. They even have bamboo dustbins to collect the waste and use it as manure later. 
Apart from being the cleanest village, it is also a pretty village where the streets are bordered with thatched khasi huts and the gardens are full of colorful flowers. The village offers many tourist attractions like living root tree and boulder balancing rock on another rock.
P.S. There are no hotels in the village but guest houses which can be booked for stay. They have needful amenities. 
The 'Balancing Rock' is a tourist attraction of the village. Tourist come here to click pictures as it's a strange natural phenomenon of a boulder balancing on another rock.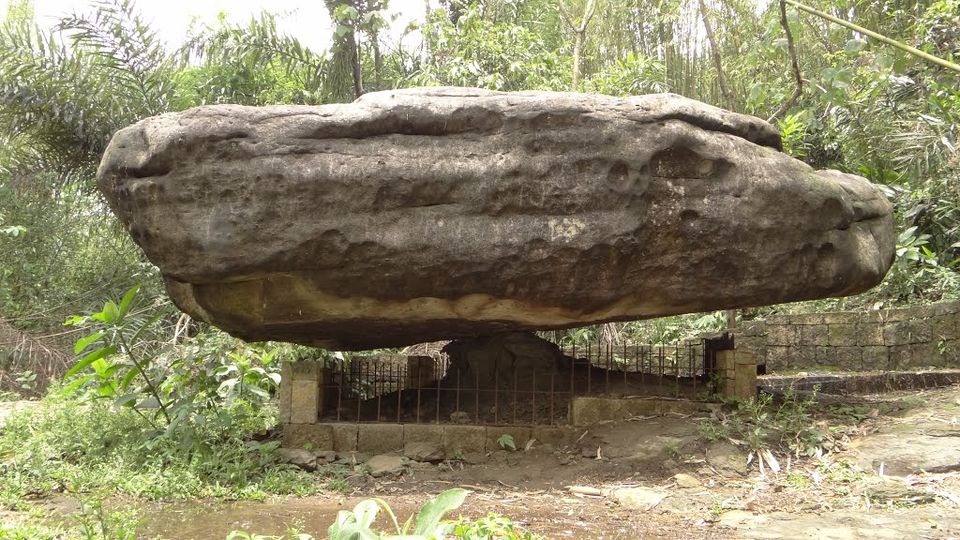 The living root bridges are a sight to behold. One has to trek for 2-3 hours to see these bridges. Khasi tribe people have been trained to grow these living roots and these roots have been intertwined by each generation.