California has been the popular destination for travelers whether living in the USA or overseas. In light of the facts that I am seeing one my best school time friend after 2 years and that my semester break has just started, this blog is dedicated to my passion of photography and to help plan travel around the Bay Area.
Depicted as one of the most envied places in the world, the state of California is so immensely huge in terms of beaches, awesome weather, diversified cuisine, hollywood, silicon hub, that it is impossible to cover all in a single trip. So, if you also belong to the similar world of limited vacations then this blog is apt in helping itineraries for you. Unlike many other travelers who runs to and fro from destinations to destinations in lieu of visiting all places at a time, this blog stays back in the realm of travelling fewer places in a day to enjoy reality and love the essence of each place.
With the thought to help newbies in the city especially University students like me, I am sharing my amazing experience along with some passionately taken photographs. The choice of places goes to make the week long outing cover all delights of exhilarating sites, love struck roads, freezing peaks, hippy downtowns, stunning beaches, decorated streets with Christmas & New year celebrations.
The places covered for six days outing are -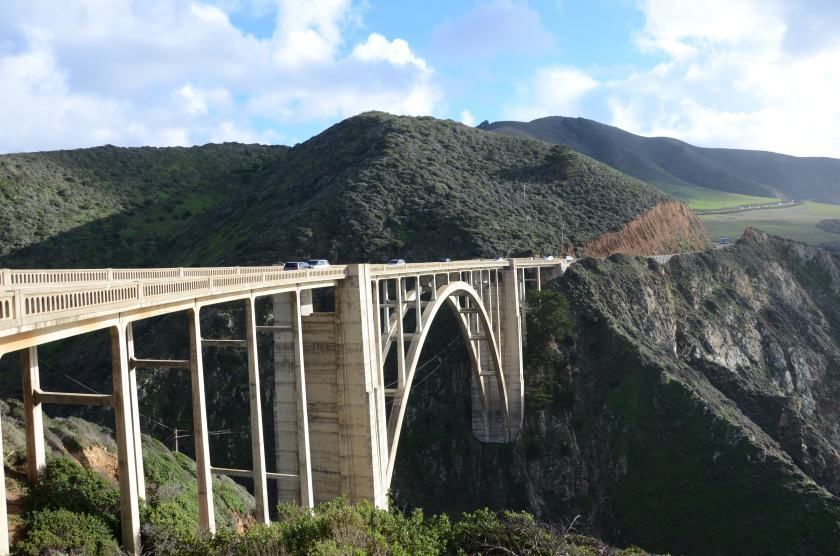 1. Bixby Creek Bridge, Bigsur:
Of the long heard wondrous stories of California for spectacular scenery and breathtaking roads I kicked my outings with the long drive to Bixby Bridge on the California -1 highway with my roommates. The place is undoubtedly the most scenic site with a feeling of entirely different world with no cell phone network.
2. Palo Alto Downtown :

The best chance of seeing the lighting decoration during the week of Christmas and New Year, walking down the posh lanes of best shopping and dinning getaways in the Silicon Valley.
3. San Francisco :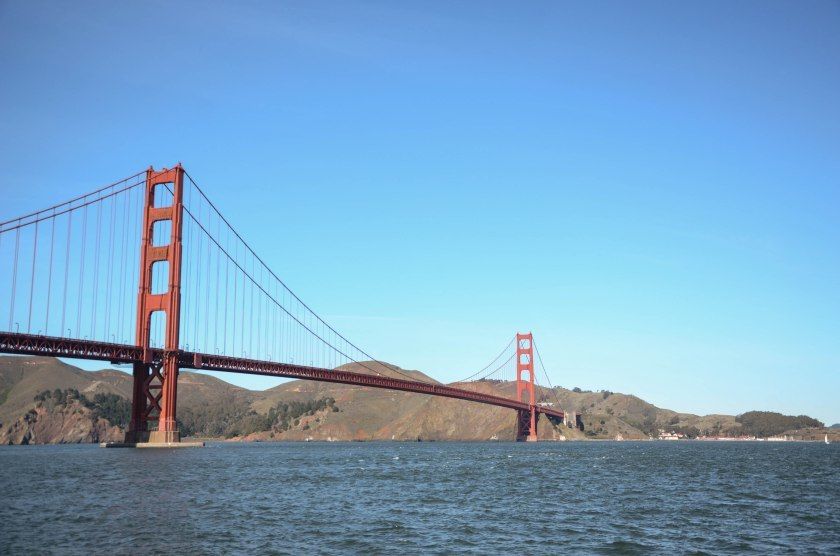 The Golden City is the no brainer to put in one's travel bucket list. Our day started with renting the Jeep from the Enterprise and checking-in to the heart of the Bay 'The Golden Gate Bridge'. After walking down the windy Fort Point for selfies our next check was the Lombard Street from where the City's breathtaking view is unexplainable. Relaxing down for enjoying the opera of sea waves and the sandy walk in The Ocean Beach turned our third point of our after lunch itinerary. Again a cherry-pie is watching the sunset from the Twin Peaks from where one can also capture the charm of this place. Later, our day concluded by immersing in the nightlife of Pier 39 and Ghiradelli Square.
4. Mission Peak :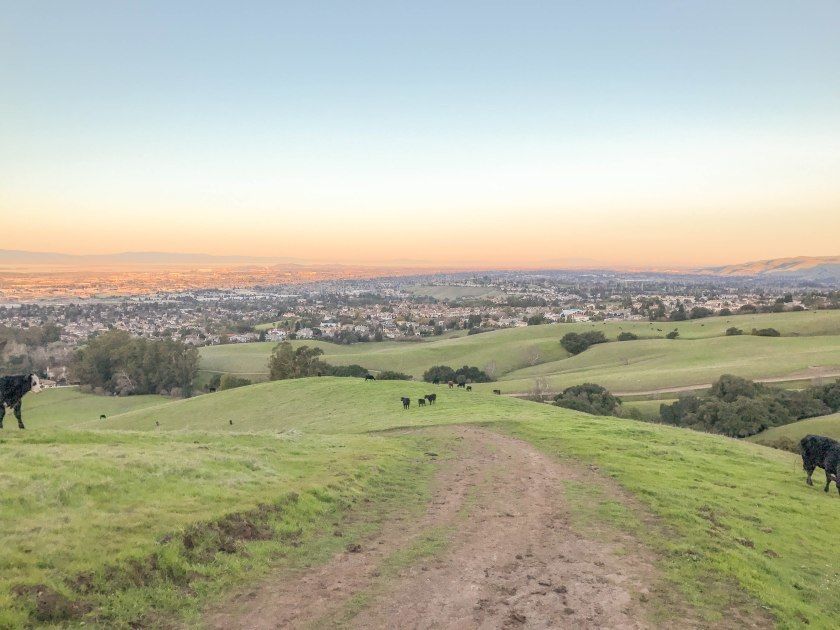 Continuing the momentum, our 3 rd day started pretty early around 6 am for a trek to Mission peak again a not to miss point around San Jose. After trekking 3 miles in freezing morning we chose to sit back through the day and only by late evening we planned to watch a movie in Santana Row Downtown.
5. Santa Cruz Beach: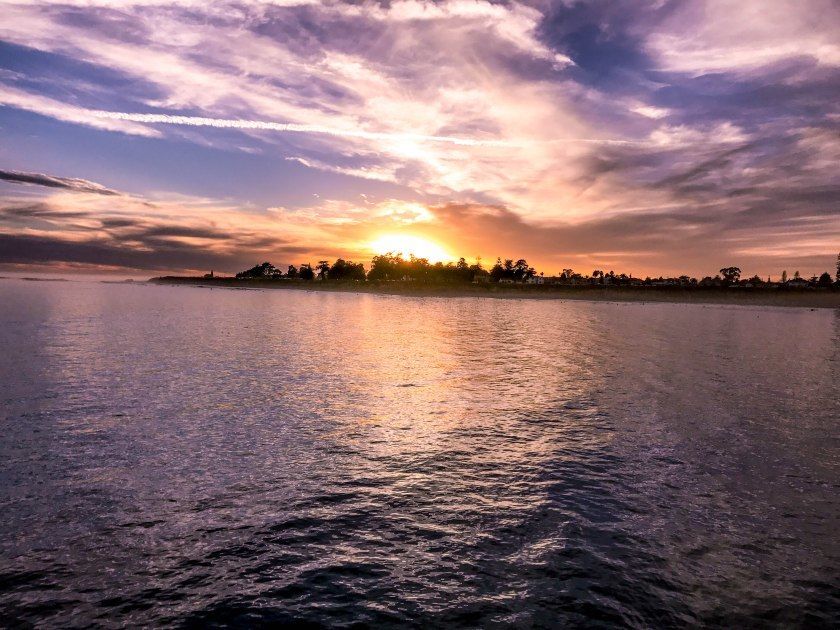 Looking to the ocean on West Cliff Drive in Santa Cruz County, watching The Pacific Ocean crash over a bed of rocks and seaweed and critters below, Boardwalk fun and entertainment, sea lions gazing on the Santa Cruz Wharf turned to be our 4 th day. And if you love the slow paced business town, posh branded showrooms with vibrant musical scene across the downtown lanes then this place surely needs to be in one's list.
6. Big Basin Redwood Forest: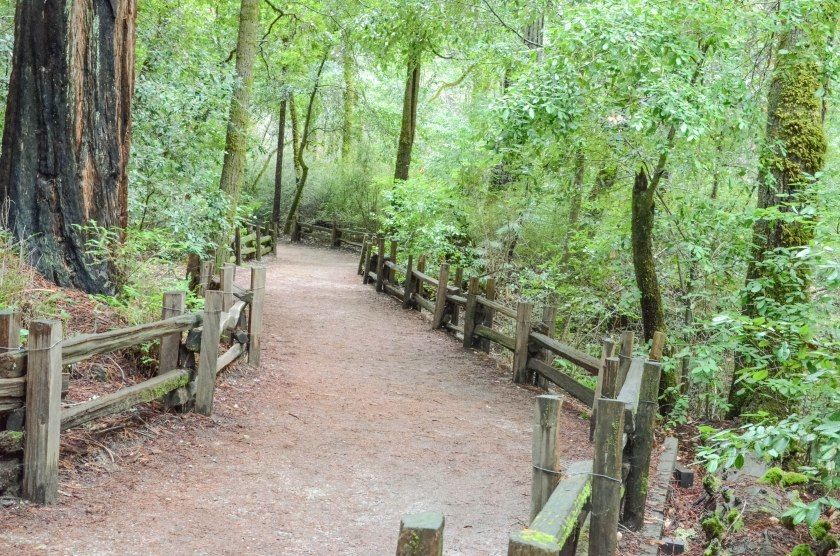 And finally, my last place for the week long travel is the idea to start new year with zest and energy, trekking the dense, foggy and beautiful forest of Big Basin Redwood.
"Sharing is Caring"
This blog is simply a leisure pursuit and slog of love for me.If you have enjoyed the post consider sharing it with your friends.
Which is your favorite travel story?... which has lots of great moments and information! We would love to see your adventure, so use the platform and share your experience with links. Or if you have any questions or suggestions, please let me know in the comment section below!
You can get to know me by reading my About page for full disclosure.
This post was originally published on Click. Travel. Love.