It was Sunday evening that I reached McLedod Ganj travelling from Dalhousie; a new town which is only 123 K.M away from Dalhousie. I couldn't get over from Dalhousie and here I'm in another town of Himachal Pradesh. I hired a cab from Dalhousie to McLeod Ganj and it charged me around INR 2700.00. The journey was smooth and fine. We halted at couple of places for some tea and snacks and we talked a lot like how the life is different in mountains as compared to Delhi and after some time, I reached Dharamshala. The city which is about 120 K.M away from Dalhousie is one of the most popular tourist destinations but I didn't find it amusing enough. I must say it was so crowded that I could never imagine. There was a huge traffic jam that I was stuck in for almost an hour but the market itself was a pleasure to look at. There is nothing that you can't spot or think of buying. Ranging from Everything to Anything was available there. Monks walking all over the place. The driver point in direction and that told me that McLeod Ganj is there and we're almost there. The gentleman was kind enough to help me in finding a hotel but internet is smarter than any human being on this planet. I searched for the hotel on one of the portal and found the one I was looking for. The hotel offered me a great view with open terrace restaurant. As an advise, always book a room a way from main market/city, it will be economical and will offer great view too. After checking in I went to local market there. The market wasn't crowded enough but wasn't empty also. There are gorociries shops, restaurants, open parking places, street shops selling shawls and other woollen stuff, many accessories shops, coffee houses. When I started to feel tired after roaming I marched back to hotel, ate my dinner and crashed.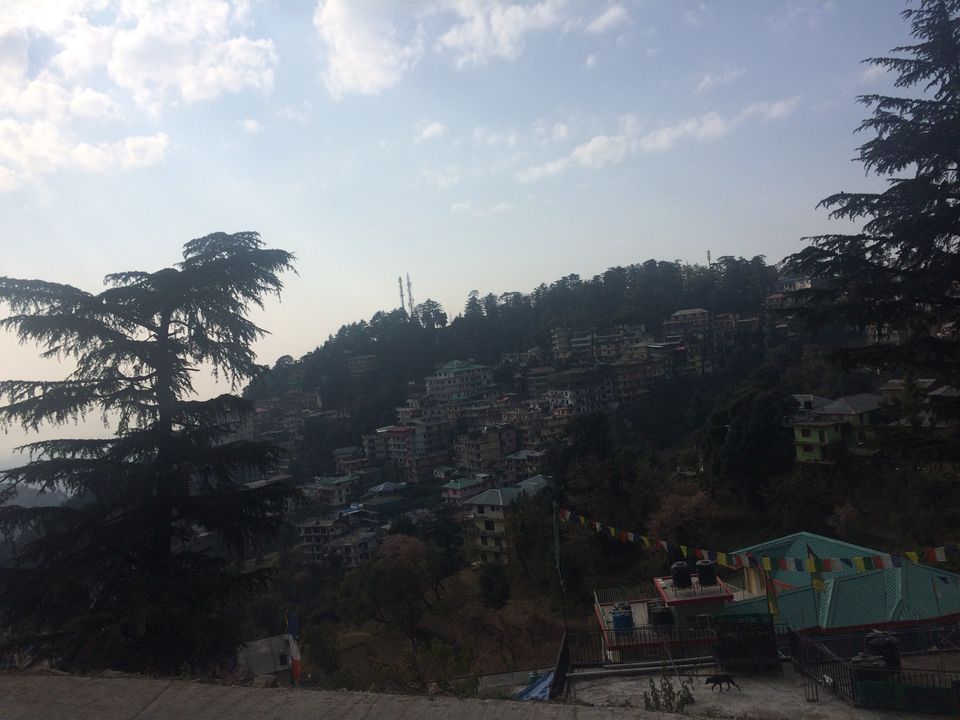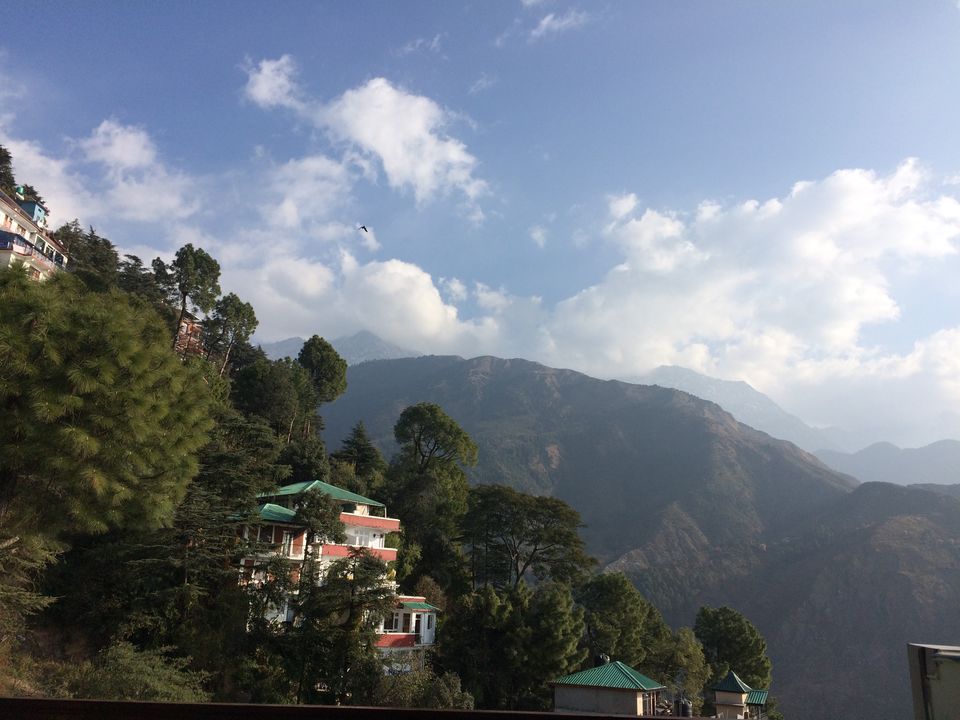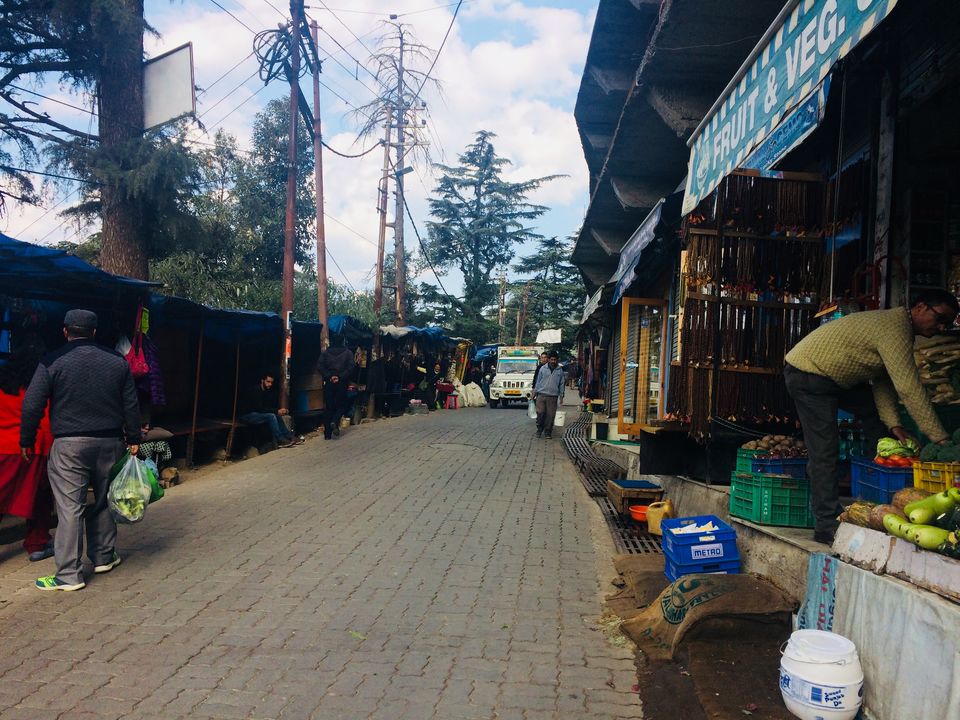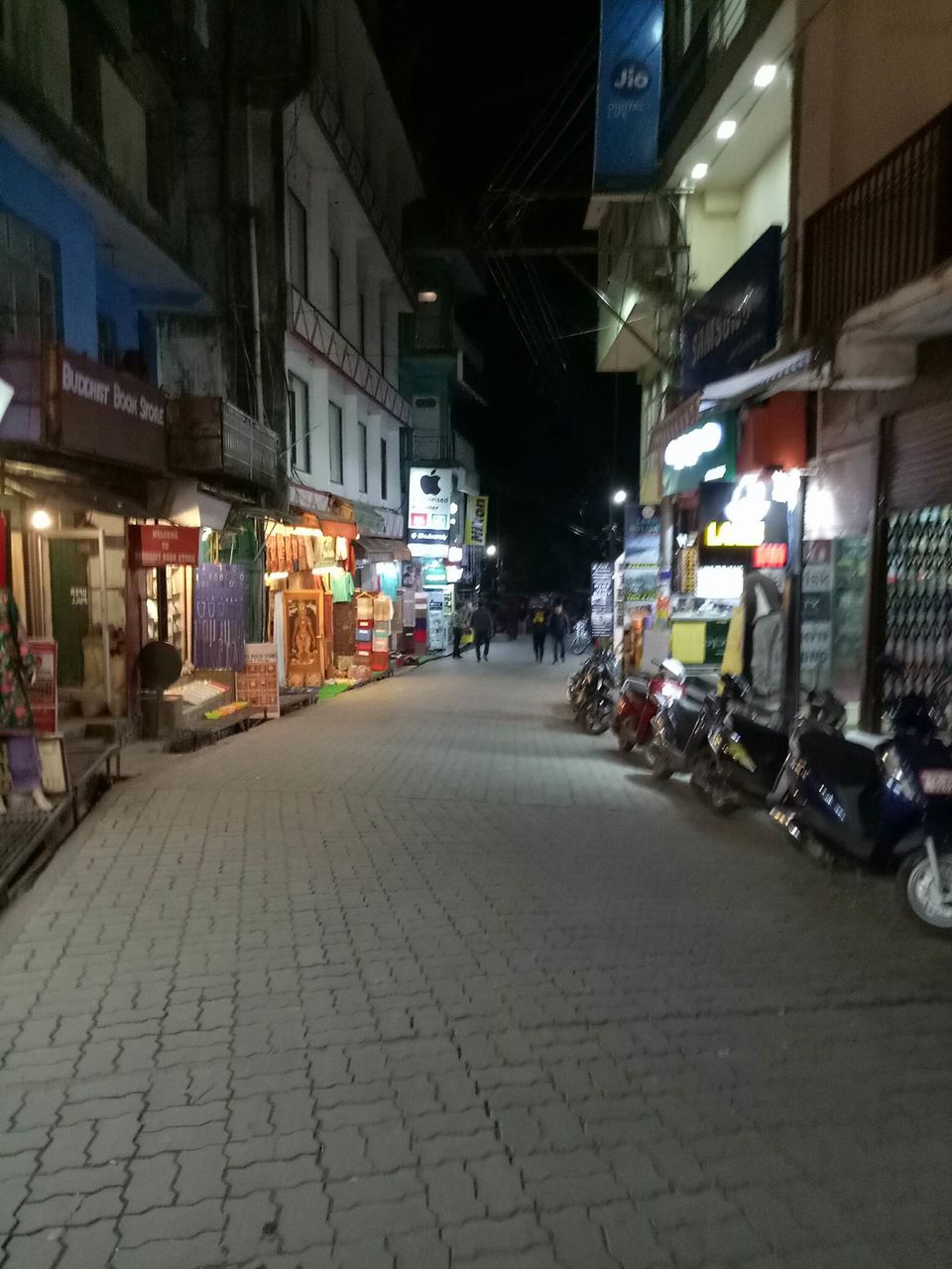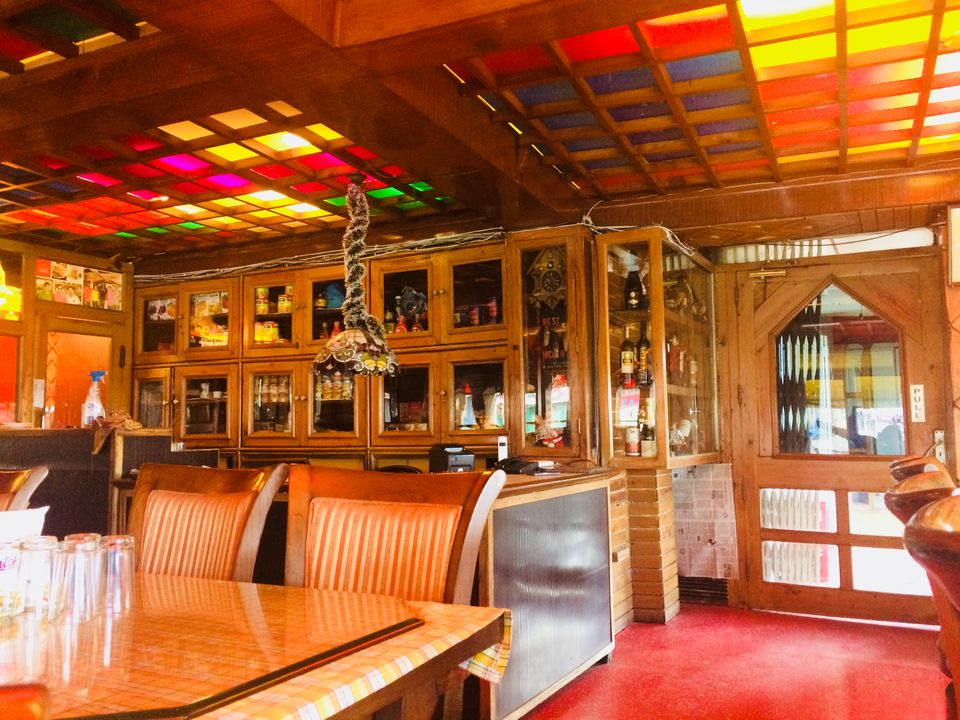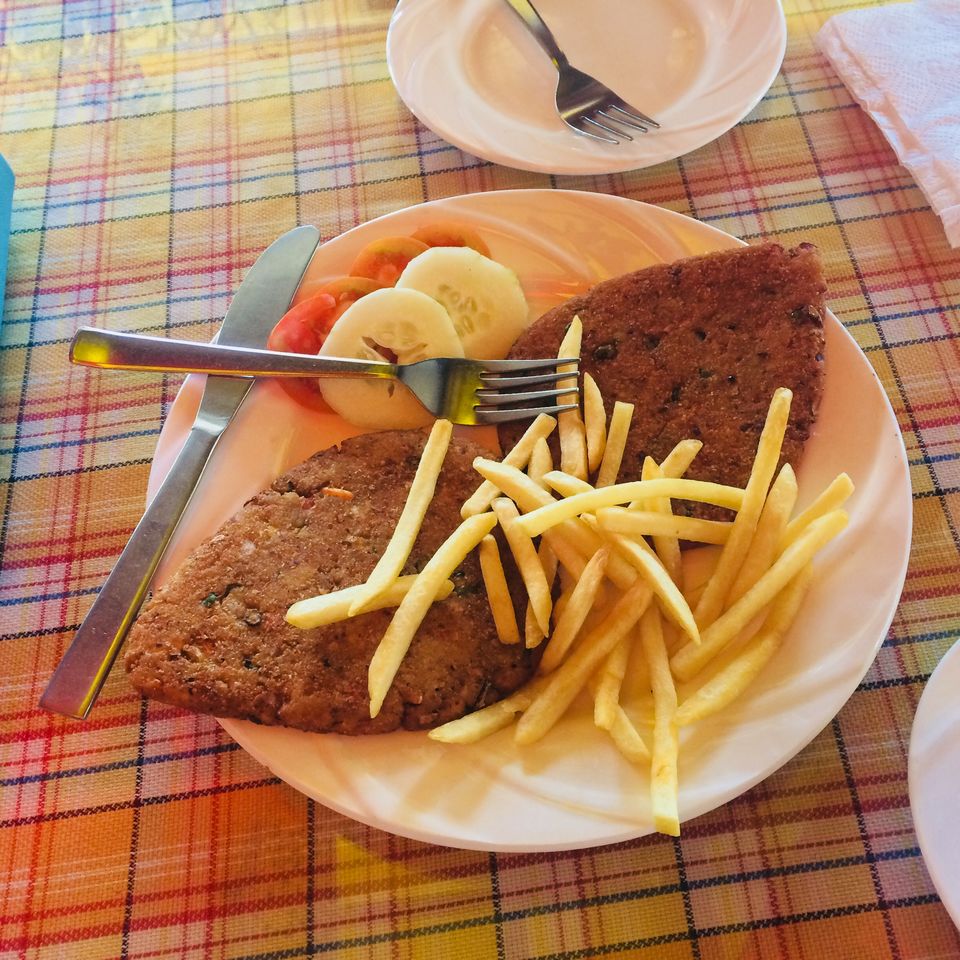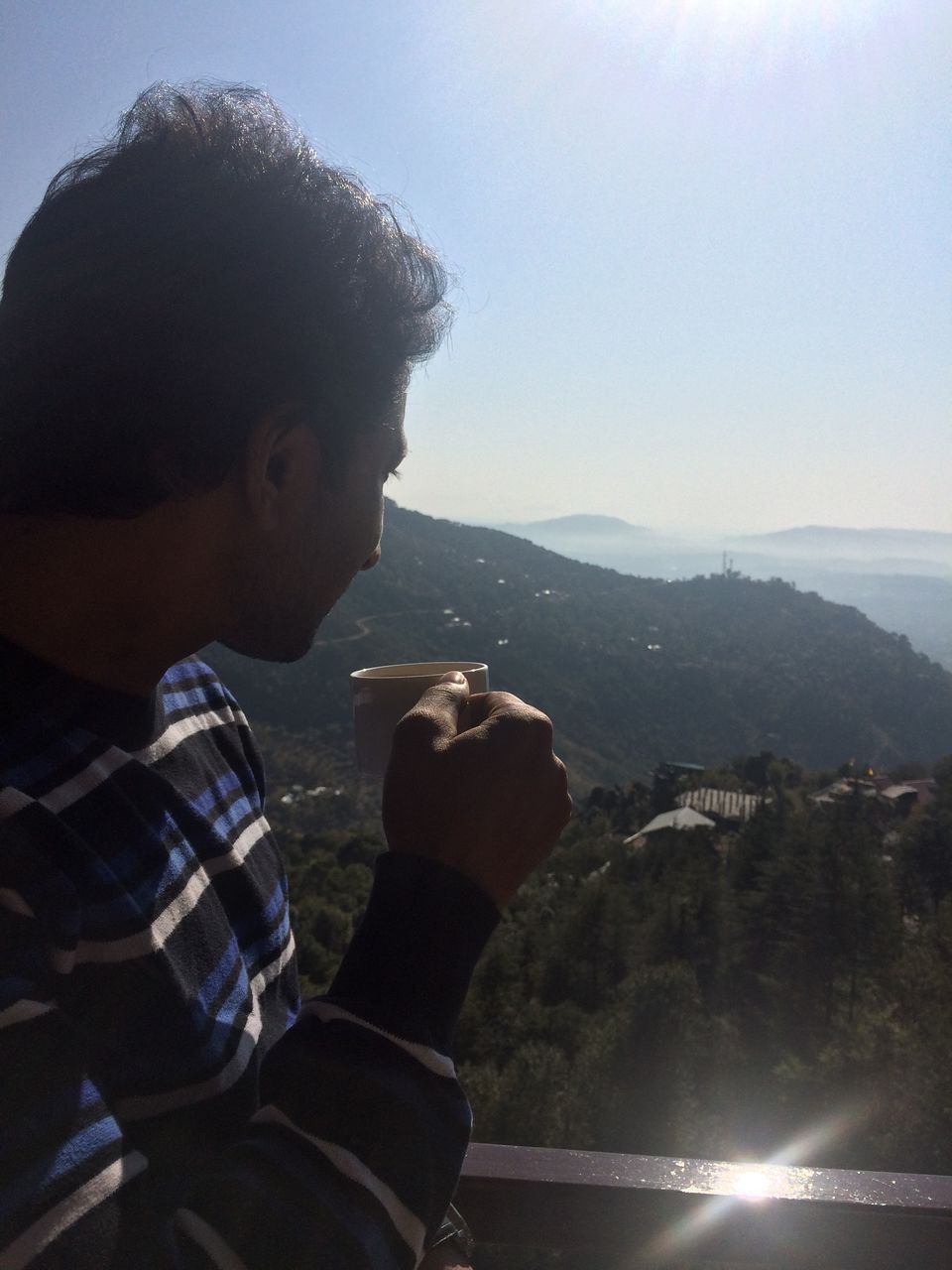 The second day at Mcleod Ganj started with the powerful breakfast and a cup of tea. My driver before dropping me suggested to visit McLlo Restaurant as they offer great food. So, I decided to have first meal of the day there. They really lived up to their name. They really have great food and I can say that veg cutlet I ate there was far the best I had till date. There is very famous waterfall known as Bahagsunag which is at a trek of around 1 k.m from the mall road.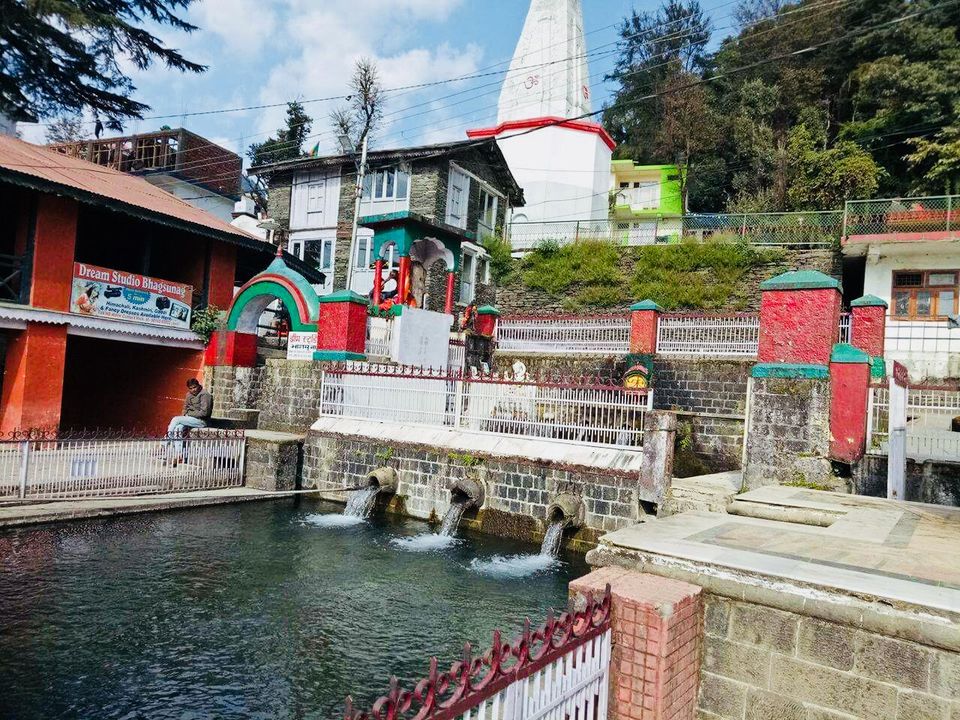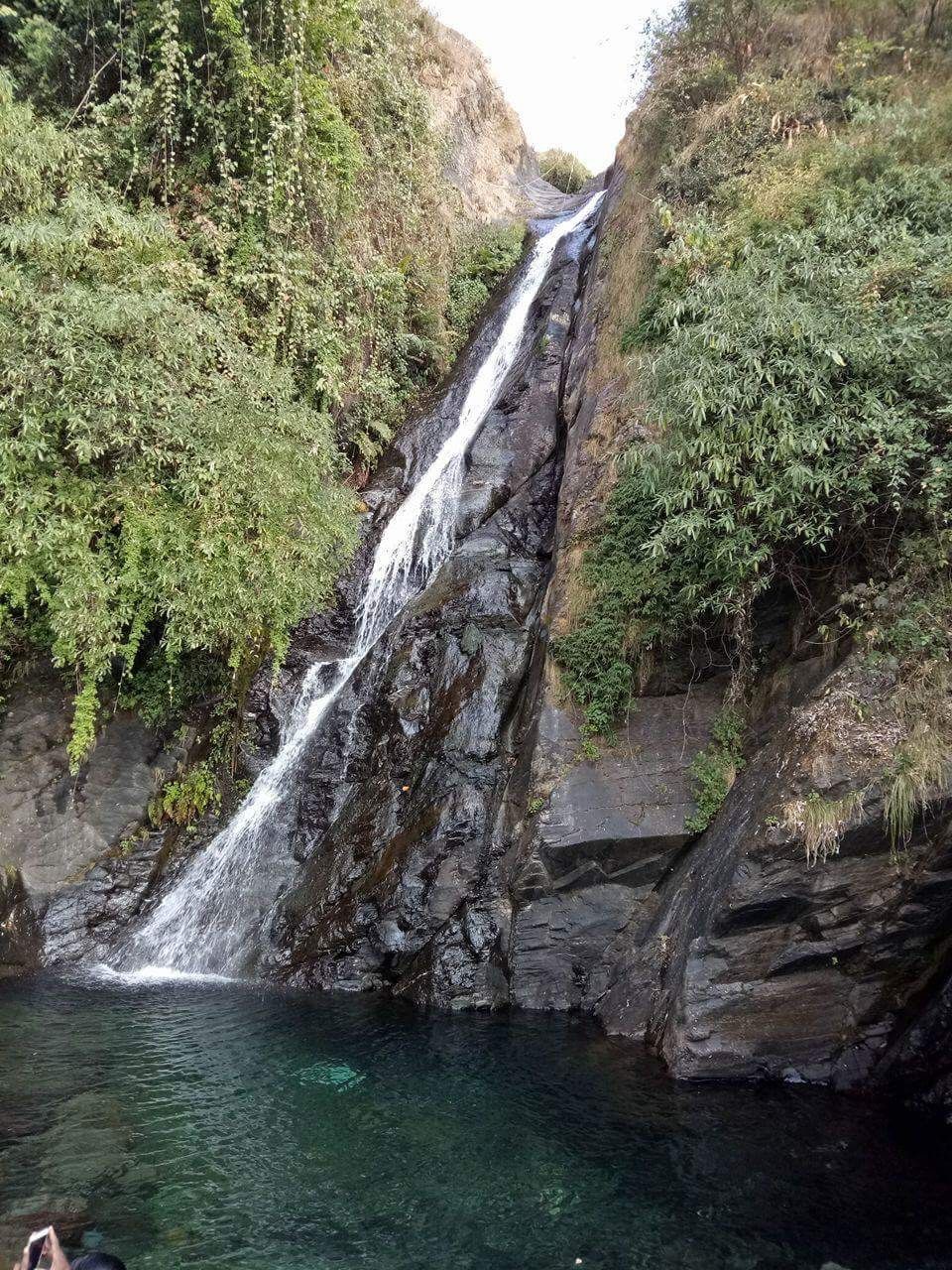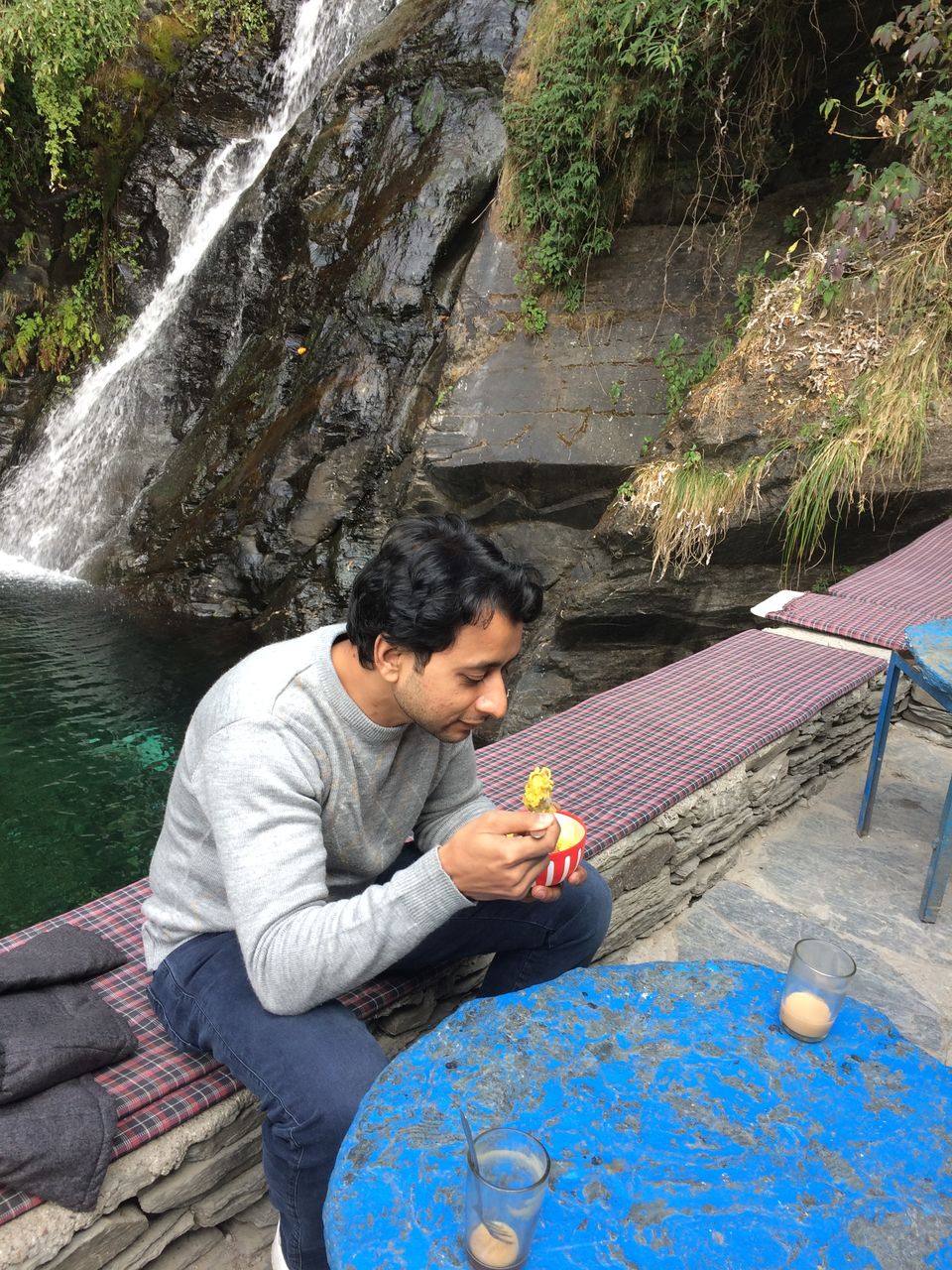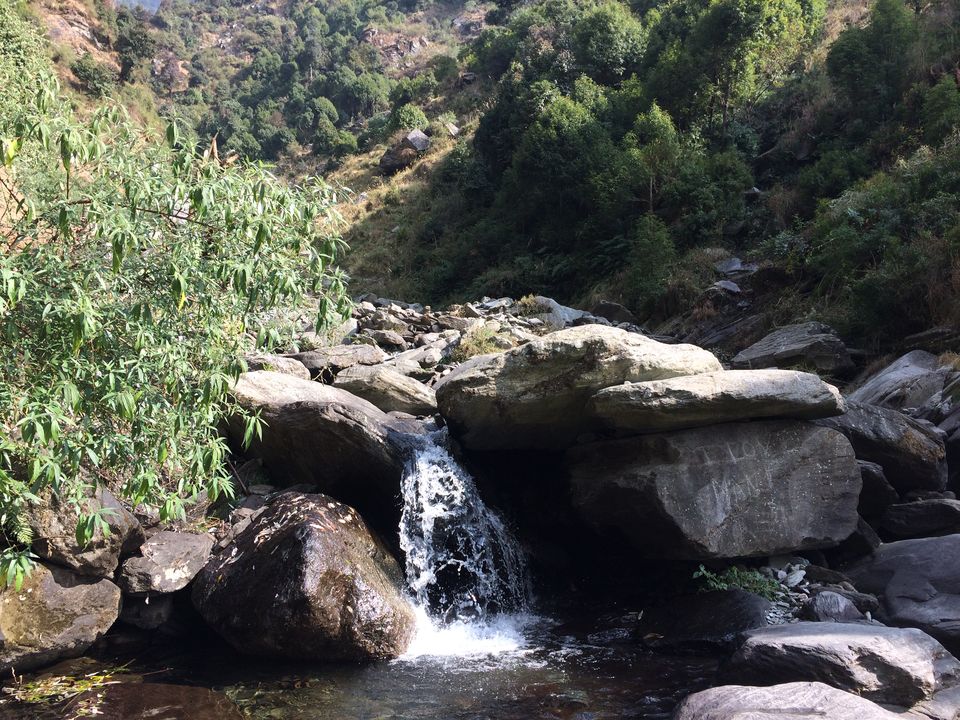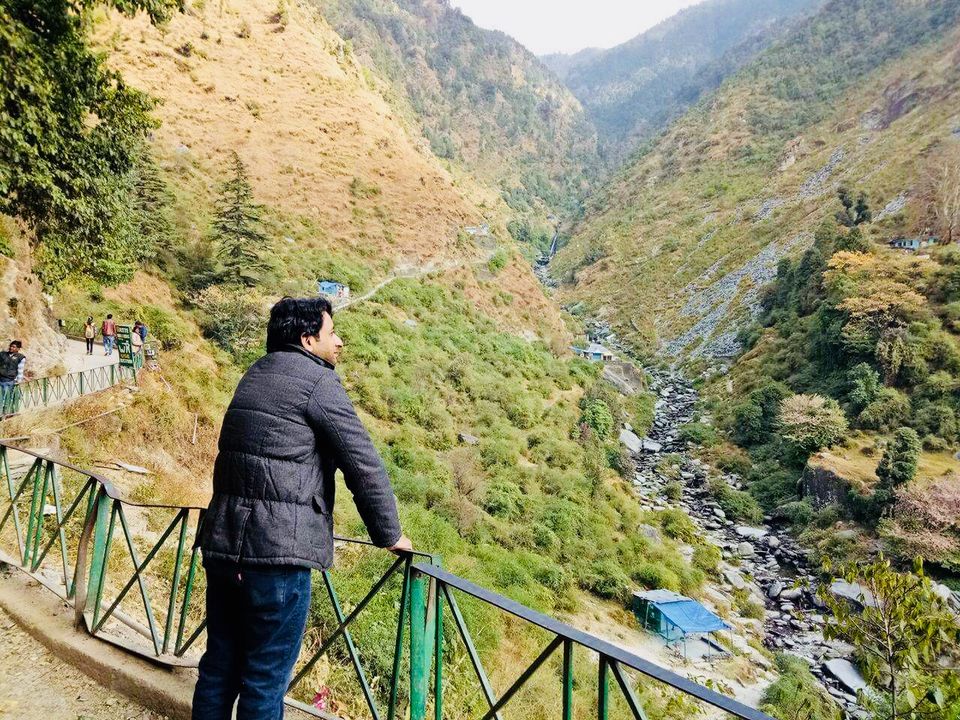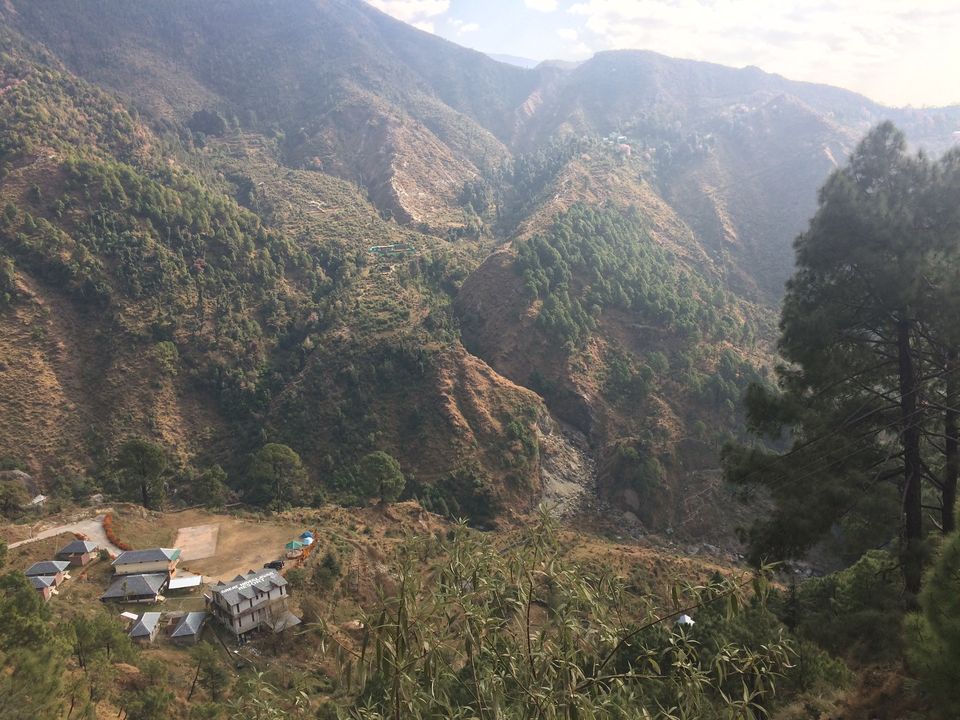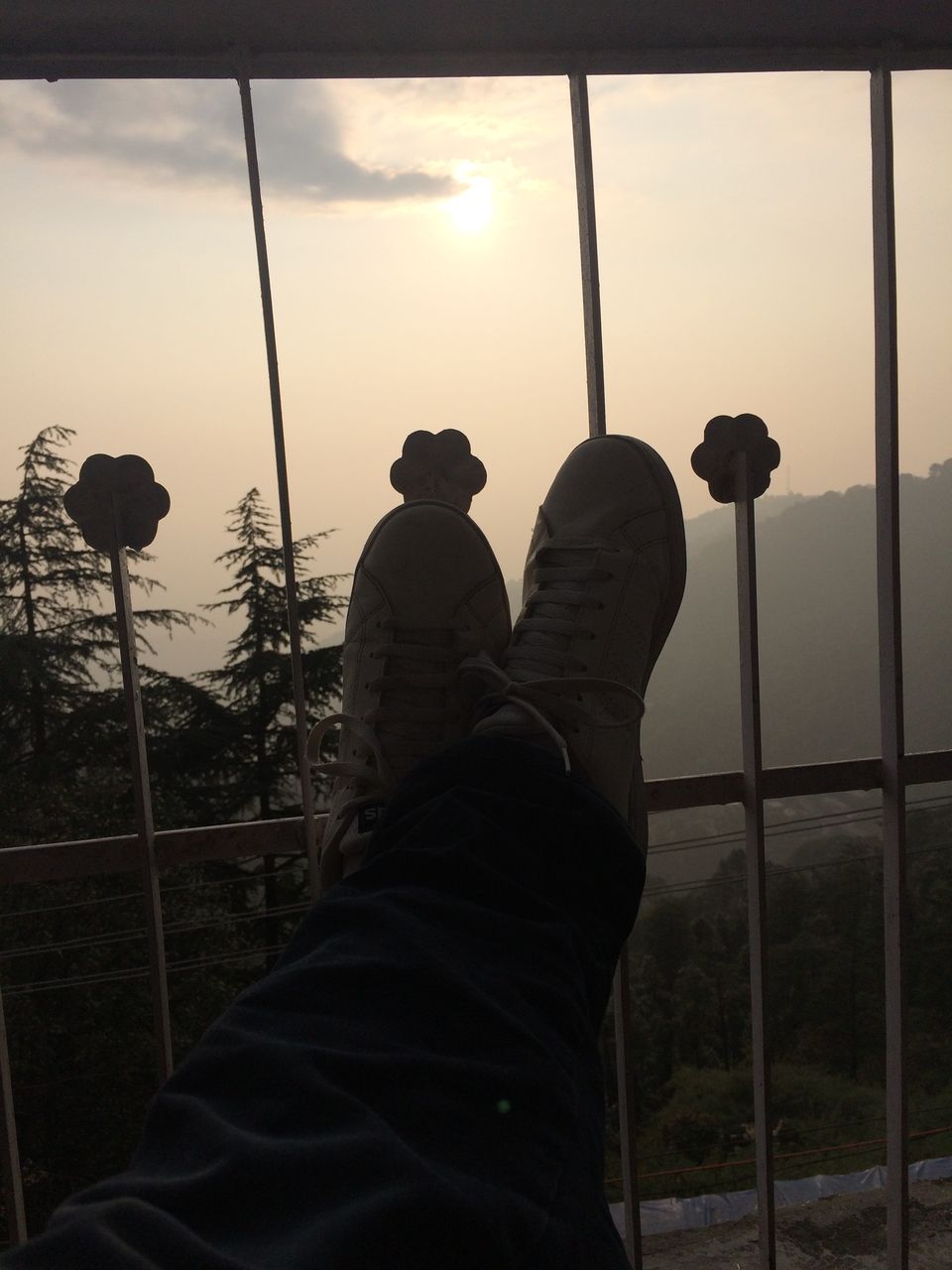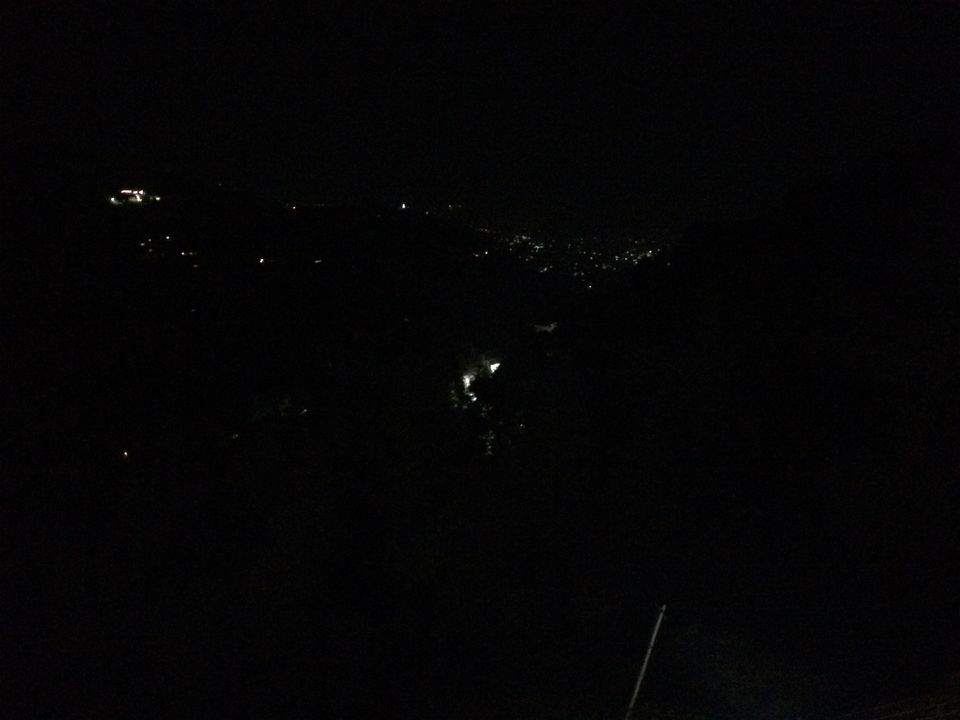 The waterfall has great down view to city as well. From down where I started the trek the waterfall seemed so far but being in mountains, seeing nature in it's true and raw form can only be experienced and can't be put into words. The trek was great and there were stops which offered a great cup of tea. I reached the waterfall, stayed there for a while and ate what is called the surviving food of mountains - Maggie. The higher you trek the costlier the Maggie gets, not only the Maggie, water also becomes expensive as the altitude rises. If you're into mountains and you're stopped only by what other see then you shouldn't. I climbed up a bit higher and found Shiva's cafe, sat there for a while ordered something to eat so get back the energy. The location of this cafe is so good that I never wanted to leave from there. There were tourists sitting around me from all over the world. It was almost evening and started settling down so do I stared my walk back to hotel. While I was walking back, it was getting colder and the view of sun shying away into mountains defines happiness to me. As I reached back to Mall road, I saw a cafe where they offer food with Live music. I ordered something made up of egg and a tea and when I had placed the order I came to know that they don't offer live music on weekdays. So, I took my food and sat in balcony, seeing sun hiding into mountains. Then I headed toward my hotel's terrace restaurant ate dinner and went to bed.
Google helps you everywhere. Triund was suggested to me by Google. I searched for the place and planned to wake up at 6.00 a.m in the morning to start the trek to Triund because it was roughly 3.5 K.M away from my hotel. Unfortunately, I woke up at 9.00 a.m in the morning, all the planning crashed within flick. But that didn't deter my aim to see the beautiful Triund. I prepped myself and started to walk from hotel. The route of Triund also goes through Bhagsu Nag as well but better you should avoid it as it is not an easy route.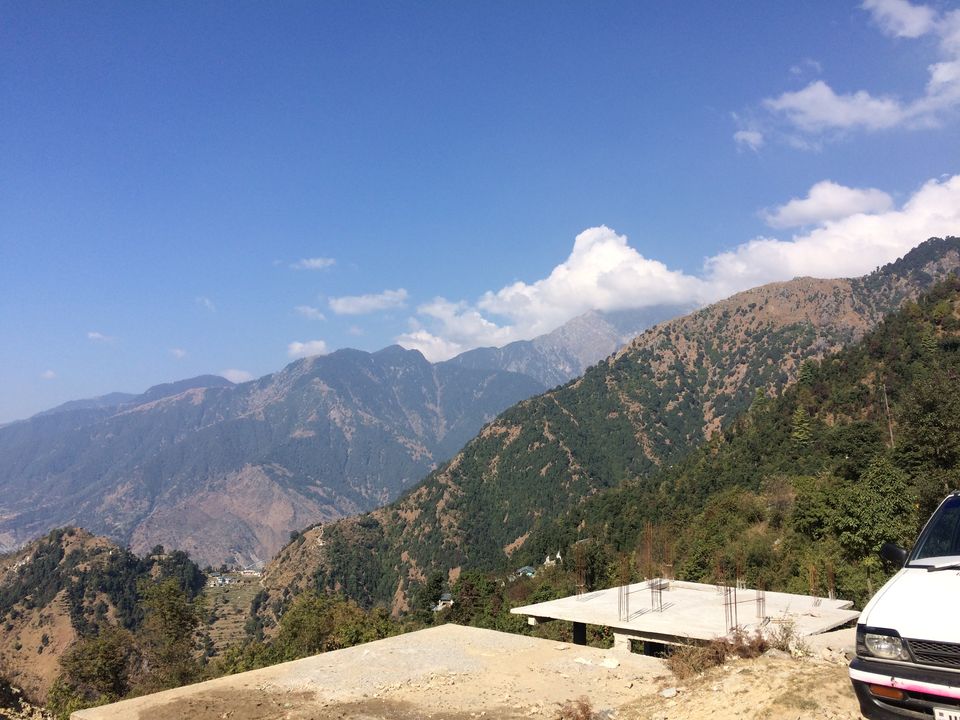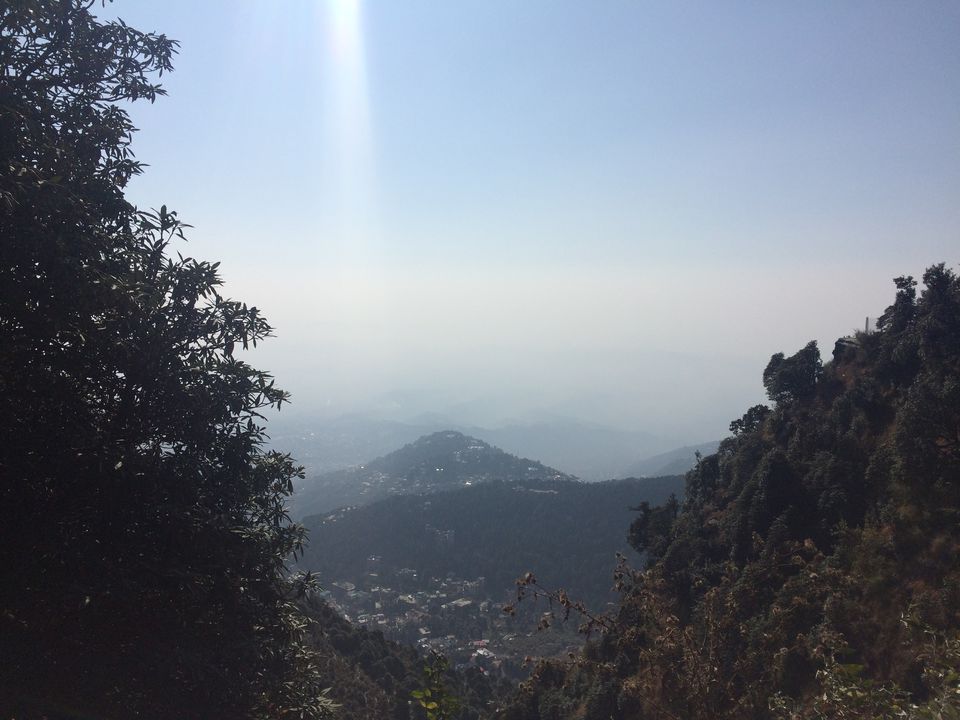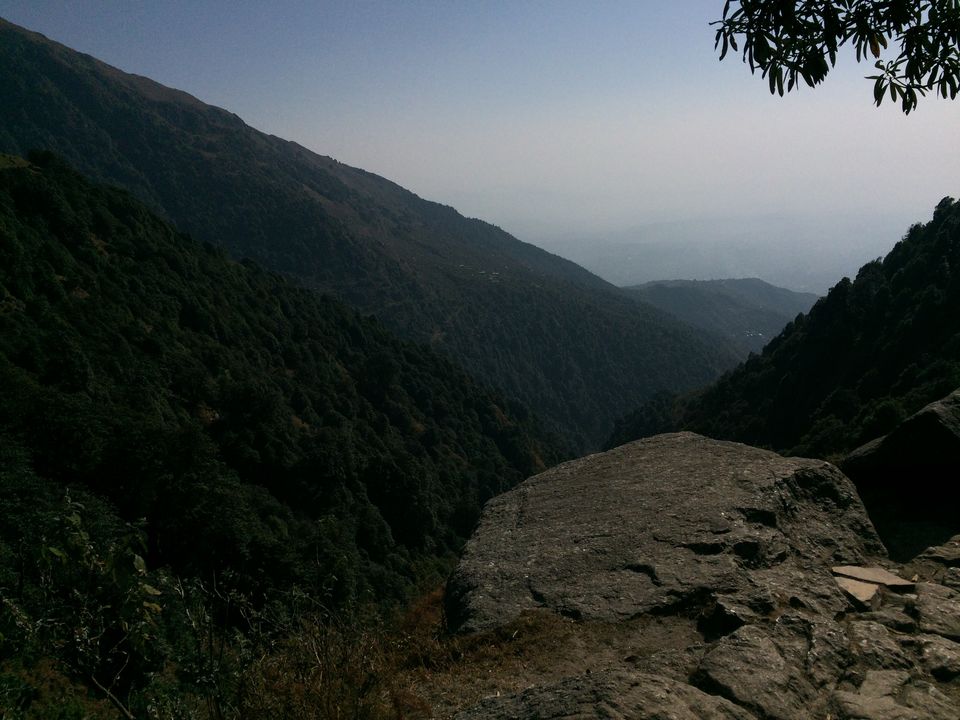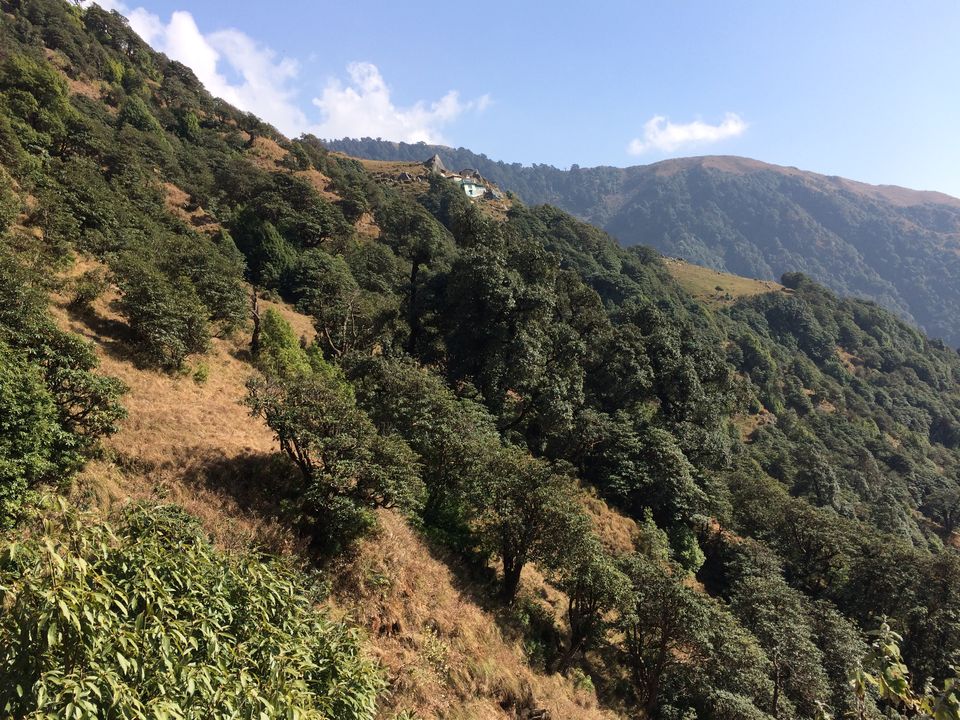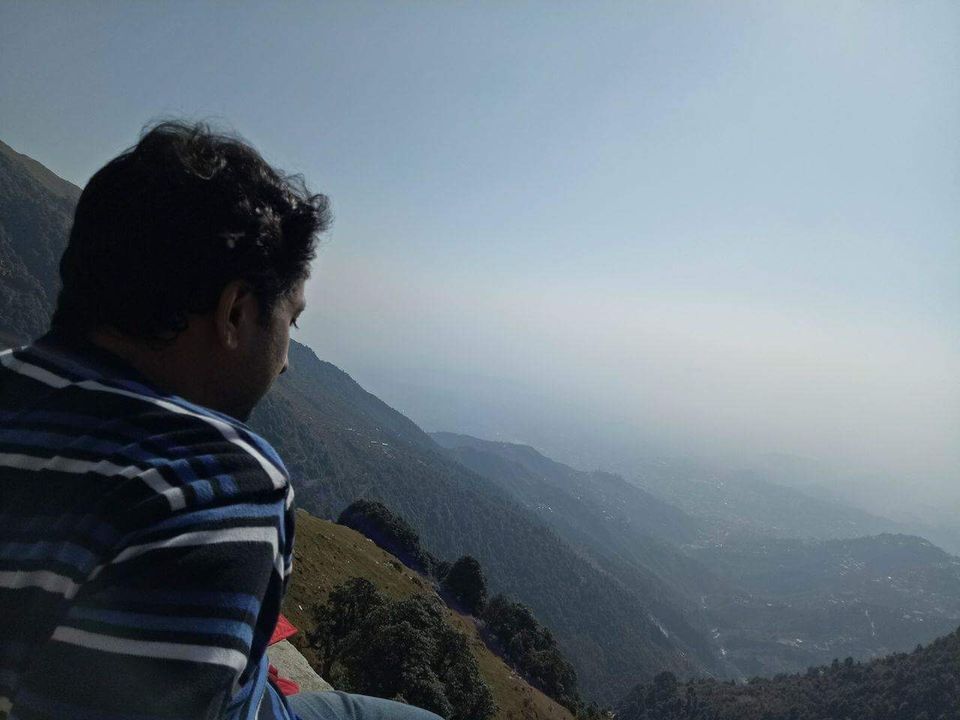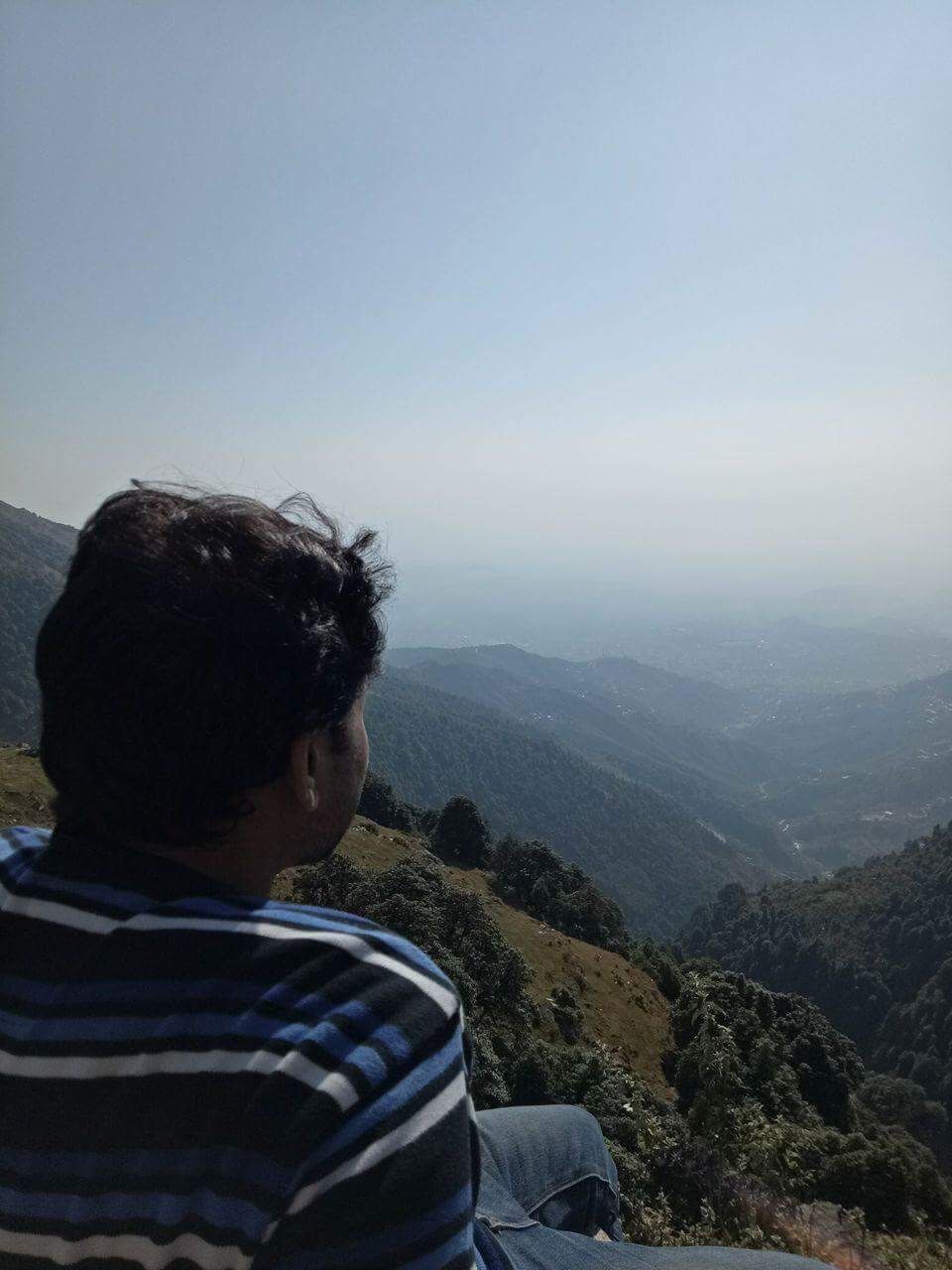 To save time one can hire a cab or can even get a two wheeler like a bike or scooty to reach Gallu devi temple. This would buy you some time if you even start late. I didn't hire a bike or cab because I thought you don't get chances everyday to trek and the same kept me going on. I couldn't complete the trek because of the shortage of time as you need a day to reach Triund and stay there over a night under sky filled with stars else there is no point in climbing on such height. I don't want to leave but was helpless as I've to leave for Delhi the same night and it took me around 2 hours to get back and from the point where I turned back the trek for two hours still remained. My return journey was even more exciting, I didn't took the same path which I took to reach Triund instead I walked the hill slopes straight to down to main city. This has saved some time and it also gave me the feel of being in a Bollywood movie. The only idifference was I was there without an actress and there was not music playing. I always believe that when you're on trip you should be like an artist always being creative or like a explorer or like a inventor this make you do which you'll remember through out your life time. But, I'm not sad that I couldn't complete the trek instead I'm happy that I got as close as I could to Triund and being at such an altitude in mountains is a bit scary too. Weather was mix there, a bit cold and a bit warm at the same time. When I started the trek I was told that it will take 3-4 hours and after climbing up for 3-4 and I ask a person how far is it now, I was told still trek of 2-3 hours remains. I gasped by the answer and told me why I didn't woke up at 6 in the morning. But what ever I saw was more than a gift to me, a magical experience.
I came back to hotel, ate my dinner and went to sleep for couple of hours before my cab arrive. At 3.00 a.m in the morning my cab arrived, I checked out from the hotel and rode back to railway station of Pathankot. A junction from where this trip started and ended. The bad thing about a good time is it passes very quickly. I strongly believe that nothing remains incomplete in ones life, all has to be settled if it doesn't then it's not the end of story. Someday I'll again visit and will complete this trek.