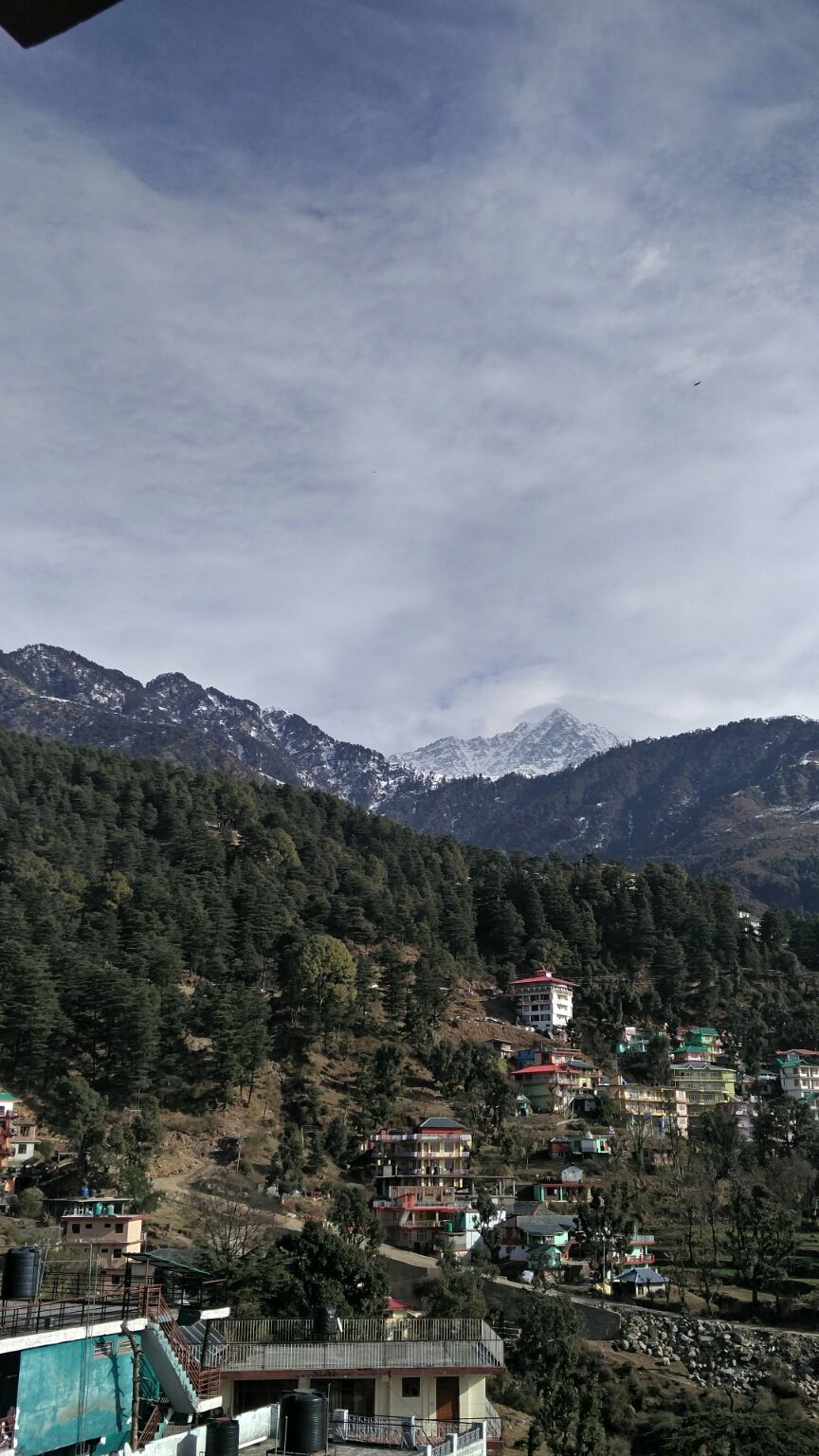 McLeod Ganj, a suburb of Dharamshala in Kangra district of Himachal Pradesh, is also known as Little Lhasa and is situated at an average elevation of 2,082 metres (6,831 feet).
You know that feeling of independence, that feeling you get when you go on your first ever trip where your parents have no role in planning, you plan everything, you research everything on your own about the place, you are on your own or your friends.Yes, that incredible feeling starts generating in me from here. The journey, that I started to see the world, has not stopped ever since.
So, here starts my first journey in just 3500 rs.
Because we didn't knew how much we're going to spend on reaching McLeodganj, so we took precautionary steps right from the starting to save money and booked a semi deluxe Hrtc bus for just 600 rs. Boarded at around 7 pm and reached McLeodganj around 7 am the next morning. Searched for hotel and ultimately settled on a nice small hotel known as hotel green view on jogiwara road for 600 rs each room. The view was nice with mountains and colorful houses and buildings all around and you've to reach there after descending some stairs from the main road.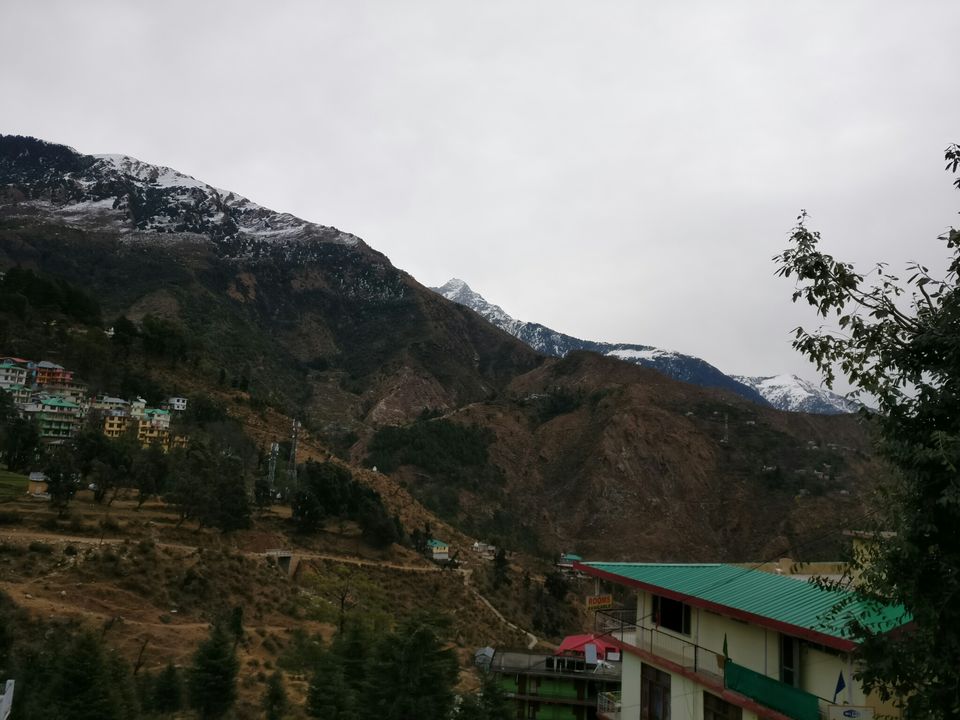 After settling down in the hotel, we had tasty bread omelette in breakfast at a small shop just in front of a bakery for just 30 rs.
After that we left for triund trek. We decided to walk instead of taking a cab till gallu Devi temple. Had breakfast again at a cafe we found on the way to triund for 500 rs in total. Before leaving for McLeodganj, I've confirmed from a blogger that lives in McLeodganj about the triund trek.
However, the day we reached there it started snowing heavily on mountain tops and therefore the they didn't allow anyone to go beyond the checkpost. Disheartened we decided to take a detour to another diversion when a local told us about a waterfall in that route. Although the trail was beautiful, narrow but we came across a dead end and therefore after having Maggie at 50rs each we returned.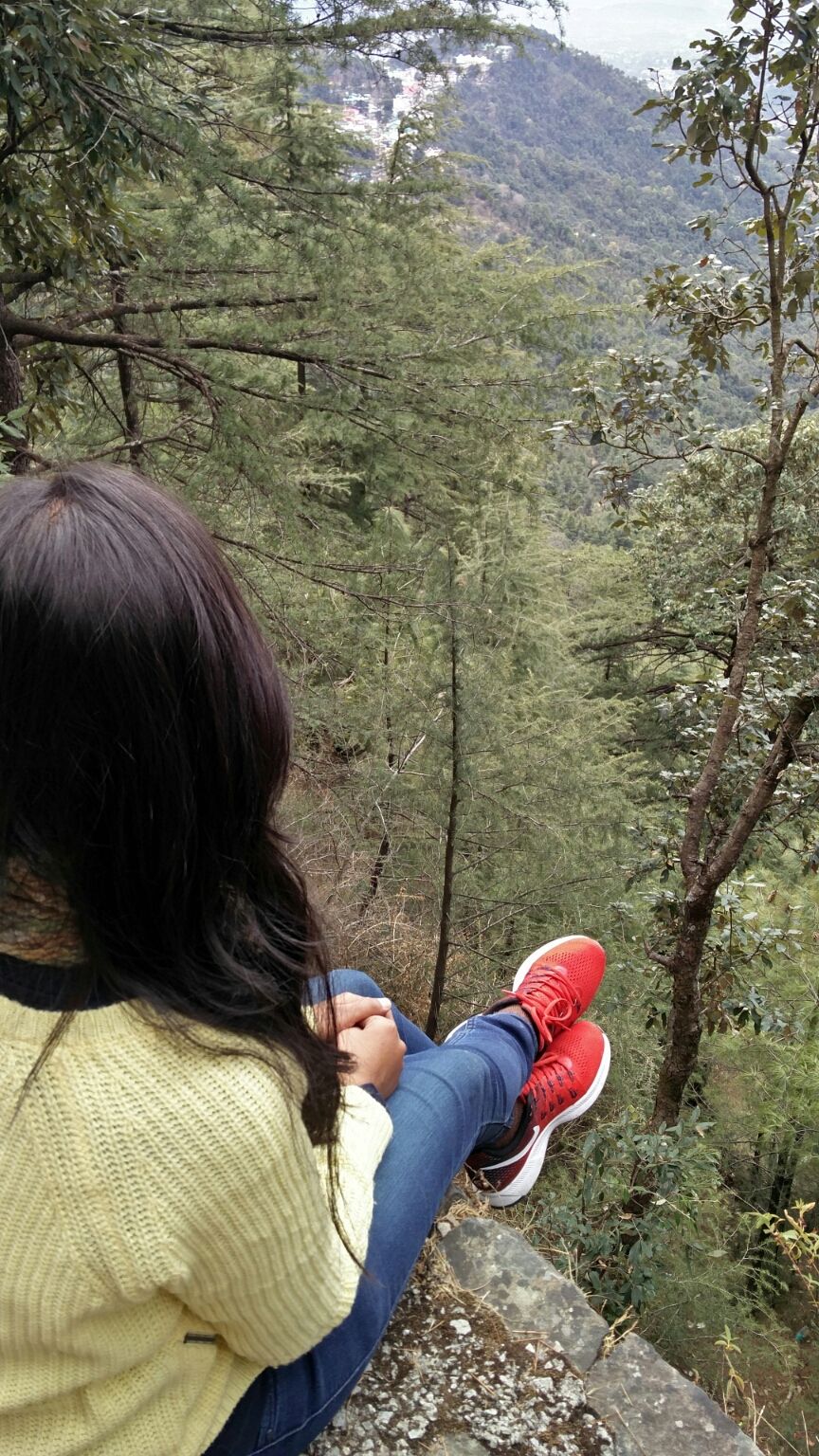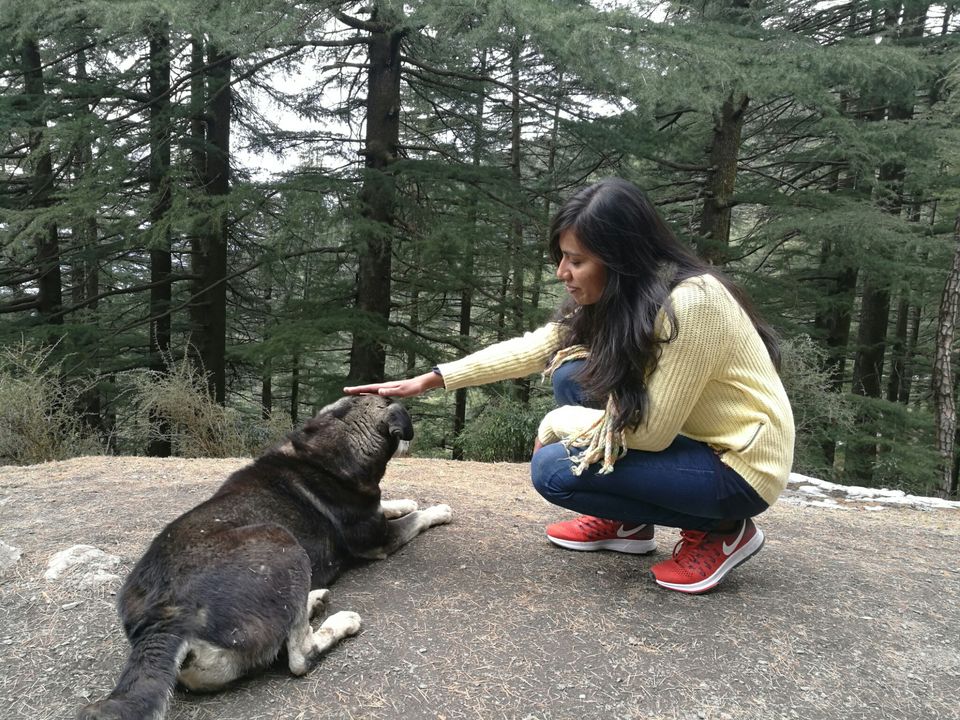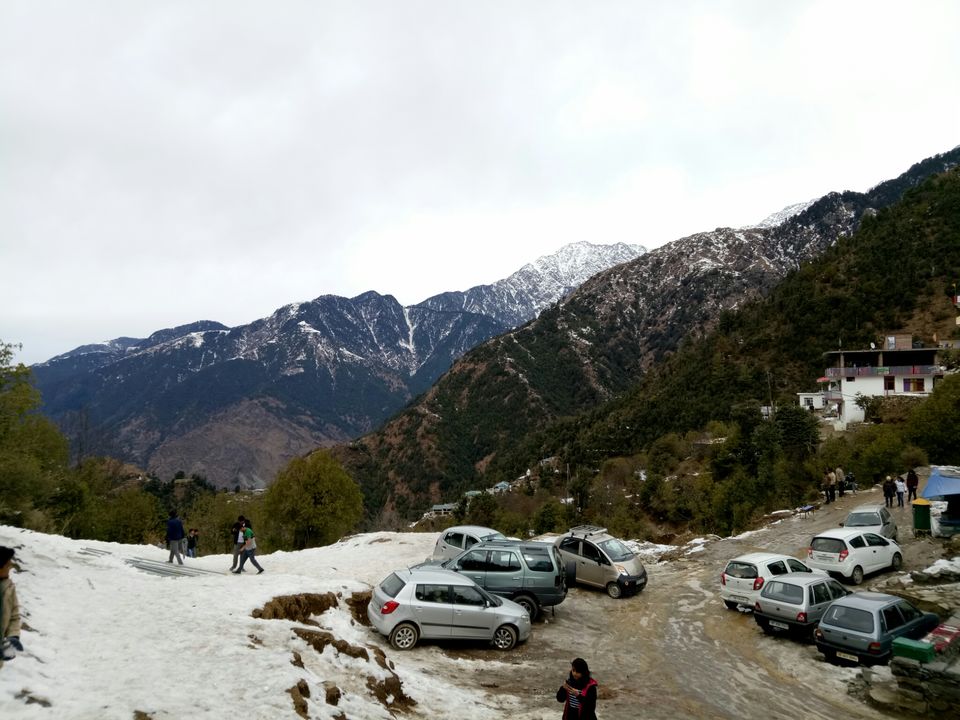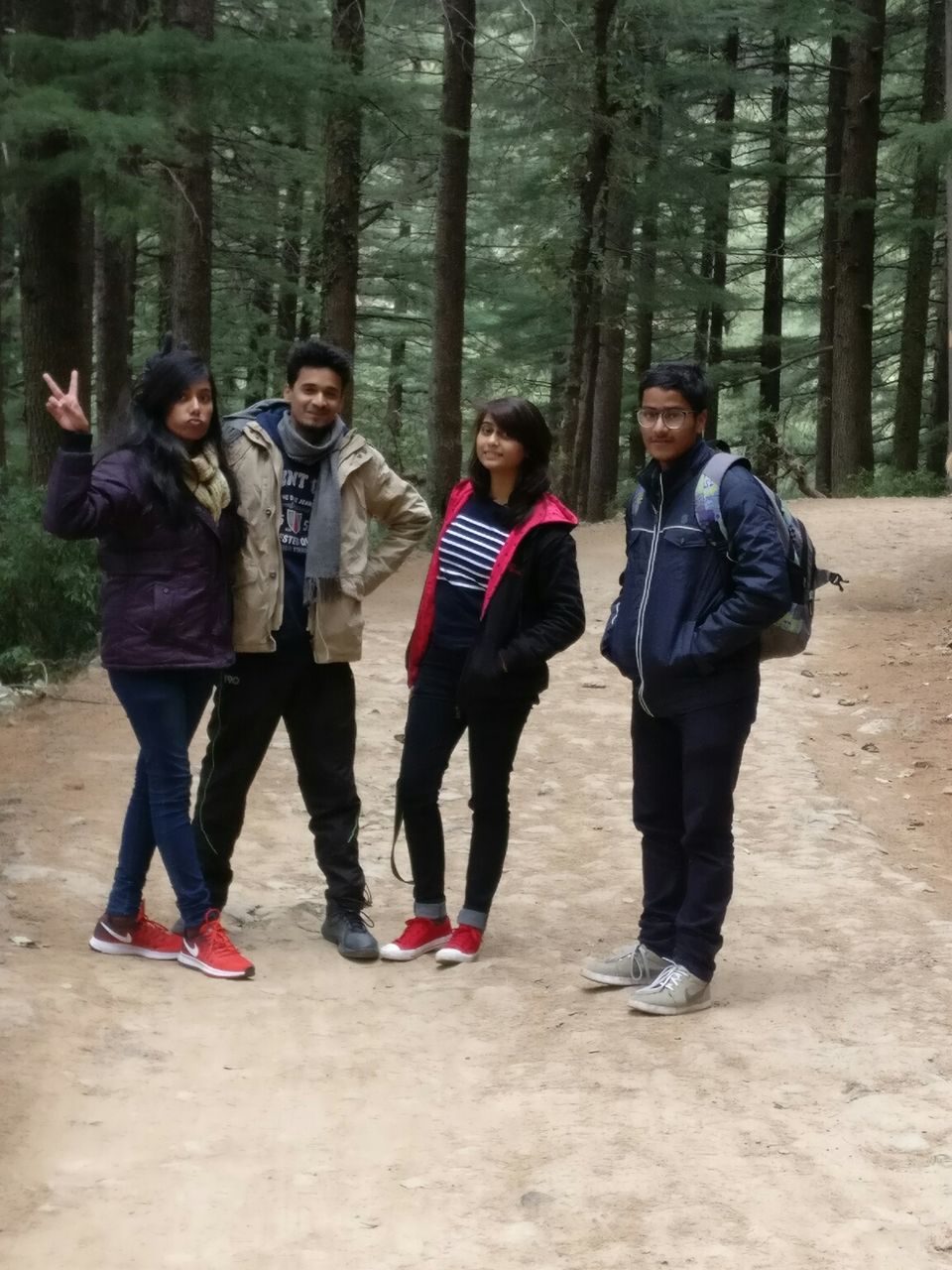 While coming back, I spotted a very beautiful narrow path that is a shortcut to reach dharamkot. After clicking many pictures on that path and after crossing dharamkot we finally reached the way to bhagsu nag waterfall. But, because all the other group members were tired so we decided to just leave and visit the waterfall the next day.
Then we came back to McLeodganj main market, found a small, cozy restaraunt right in the middle of market and had delicious dinner for just about 800 rs for 5 people.
Then we returned to the room, chatted with each other, laughed with each other, and then went to sleep.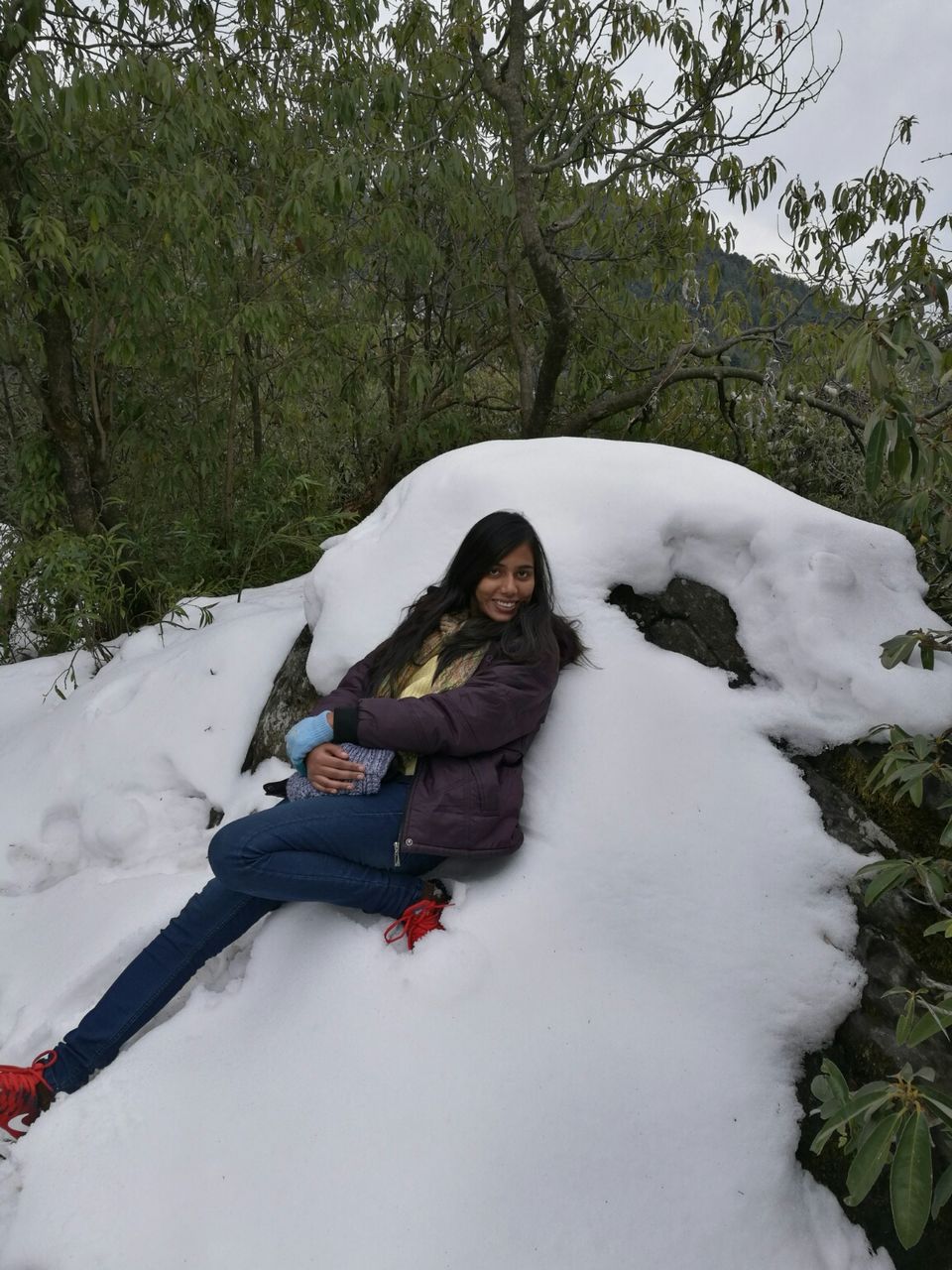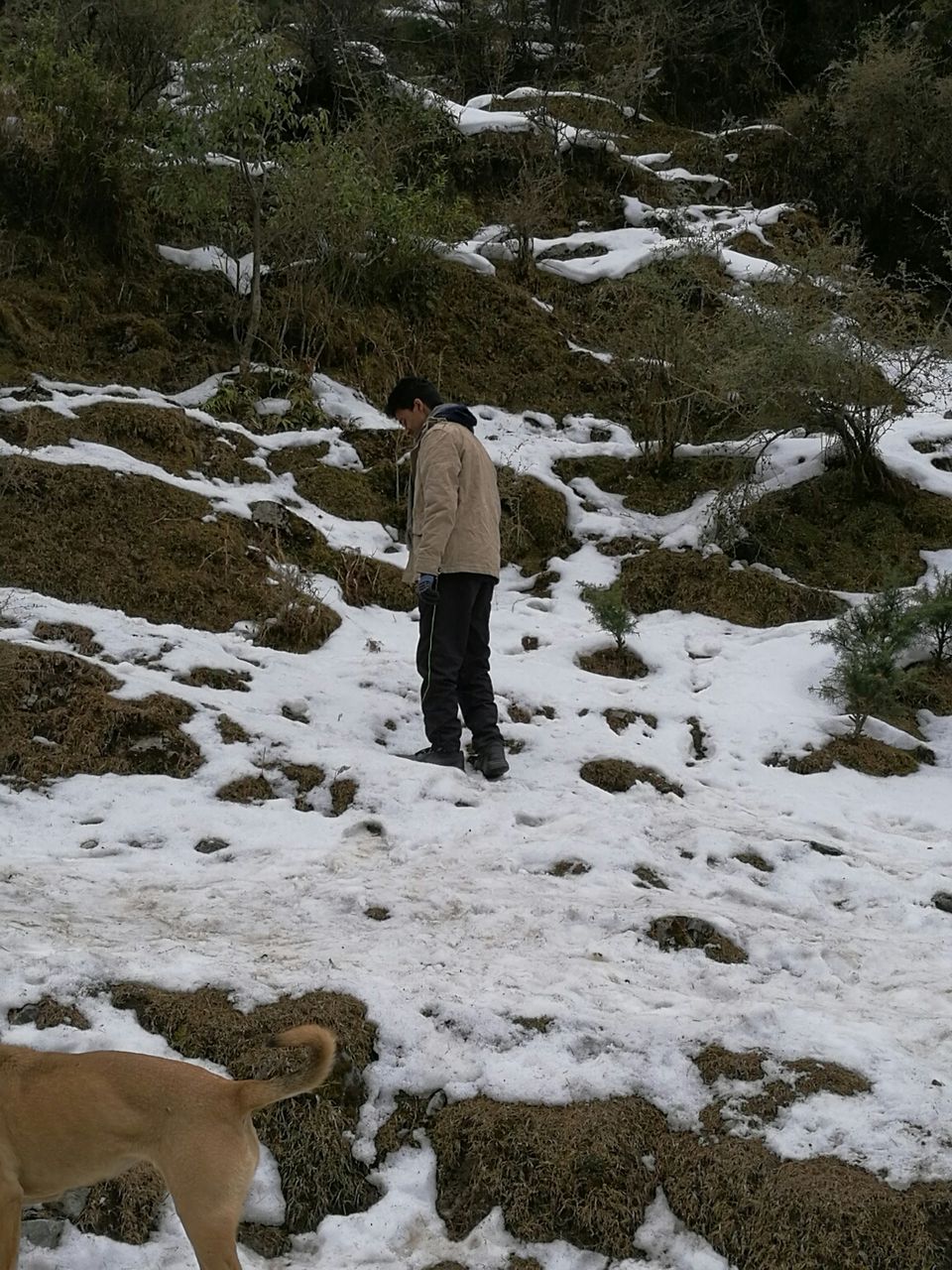 On our second day I decided that we'll go to naddi village. So we hired 2 activa and 1 gorgeous vespa and headed out with winds in out hair, inhaling fresh mountain air and the feeling of cold air on our skin.
We had our first stoppage at St. John in the Wilderness Church that is just a few km from McLeodganj and is situated on the way to naddi village. We reached the church early in the morning and the sun rays were playing hide and seek with all the trees around the church and it was a beautiful sight of shadows and lights.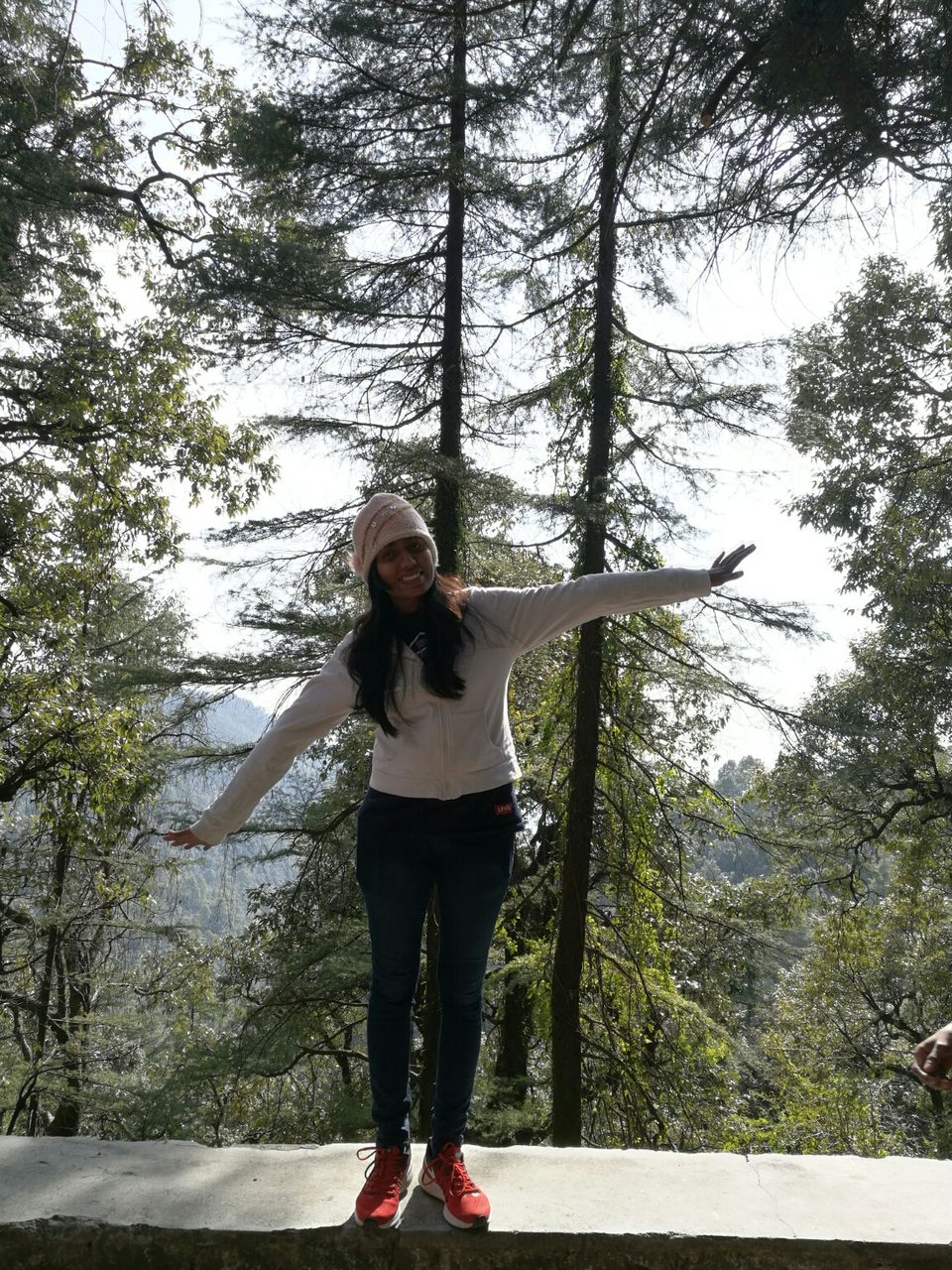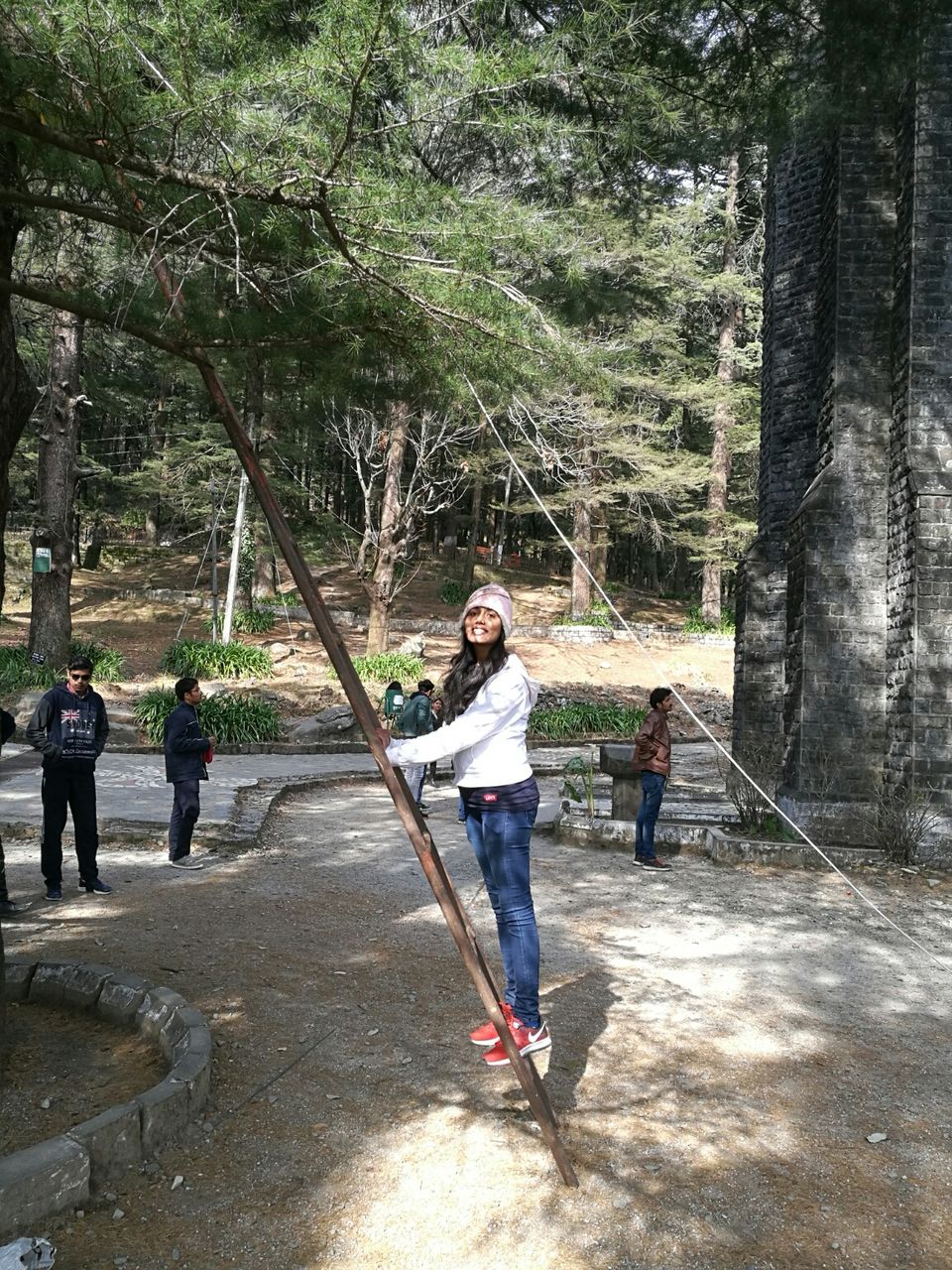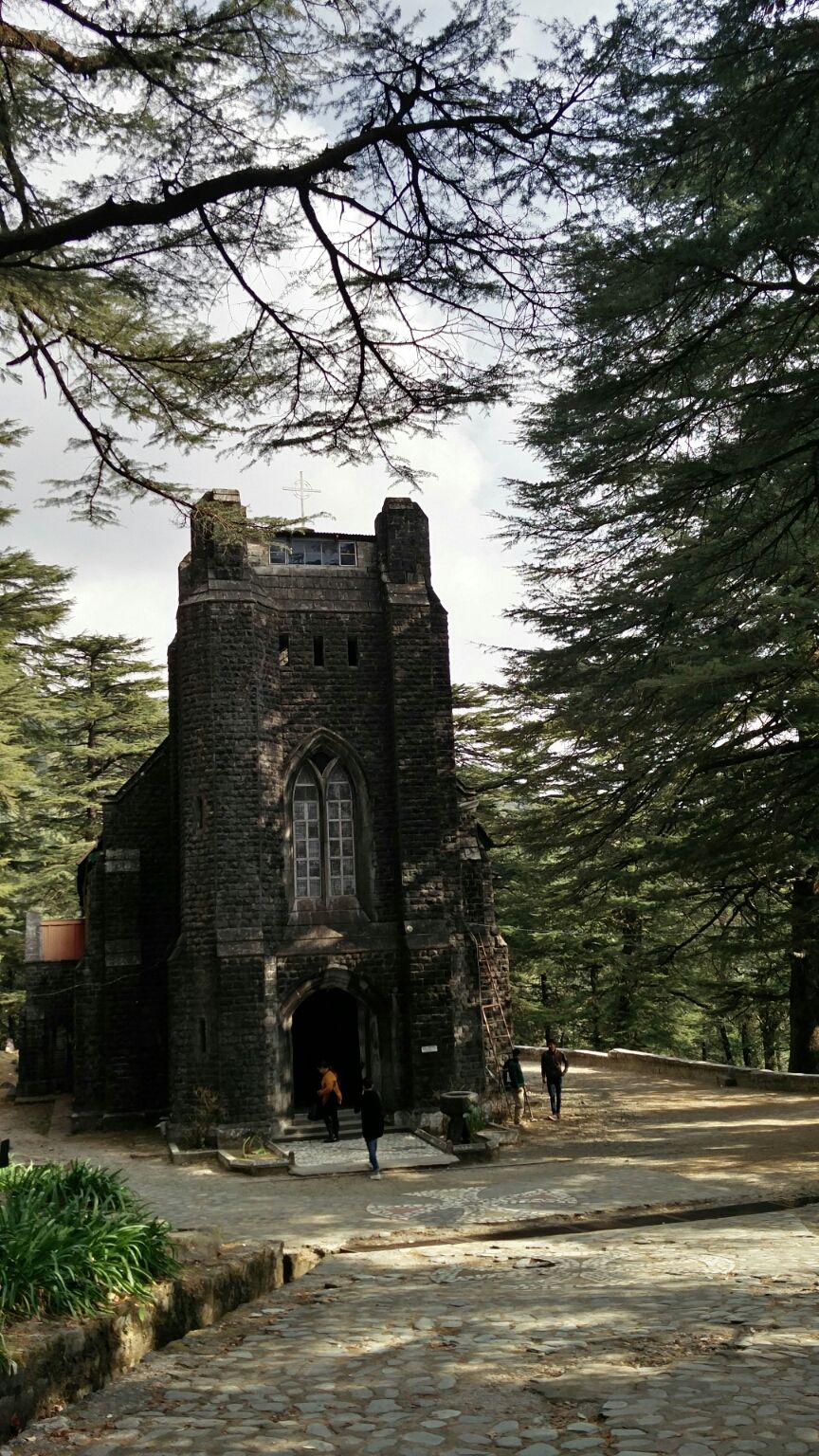 After spending some time in the church and after clicking pictures, we had juice for 50 rs each from a stall right outside the church and started our journey towards naddi village. Unfortunately, naddi had snow till one day before but we found just some patches of frost on the hills. After eating Maggie which was also for 50 each and having some quiet time there we hopped on to our scooty's and started our return journey.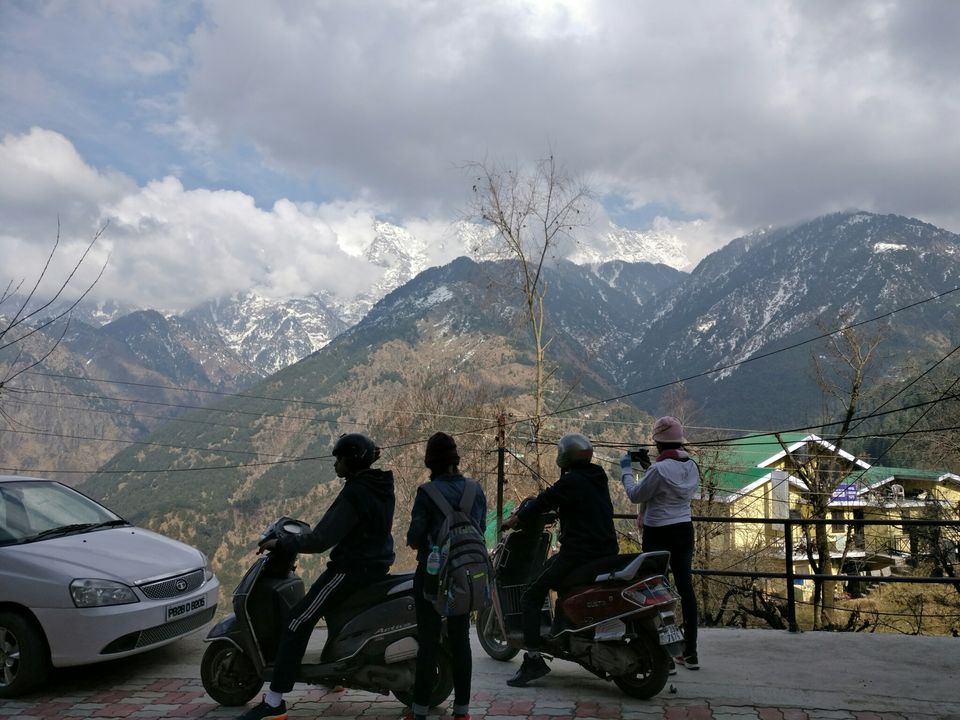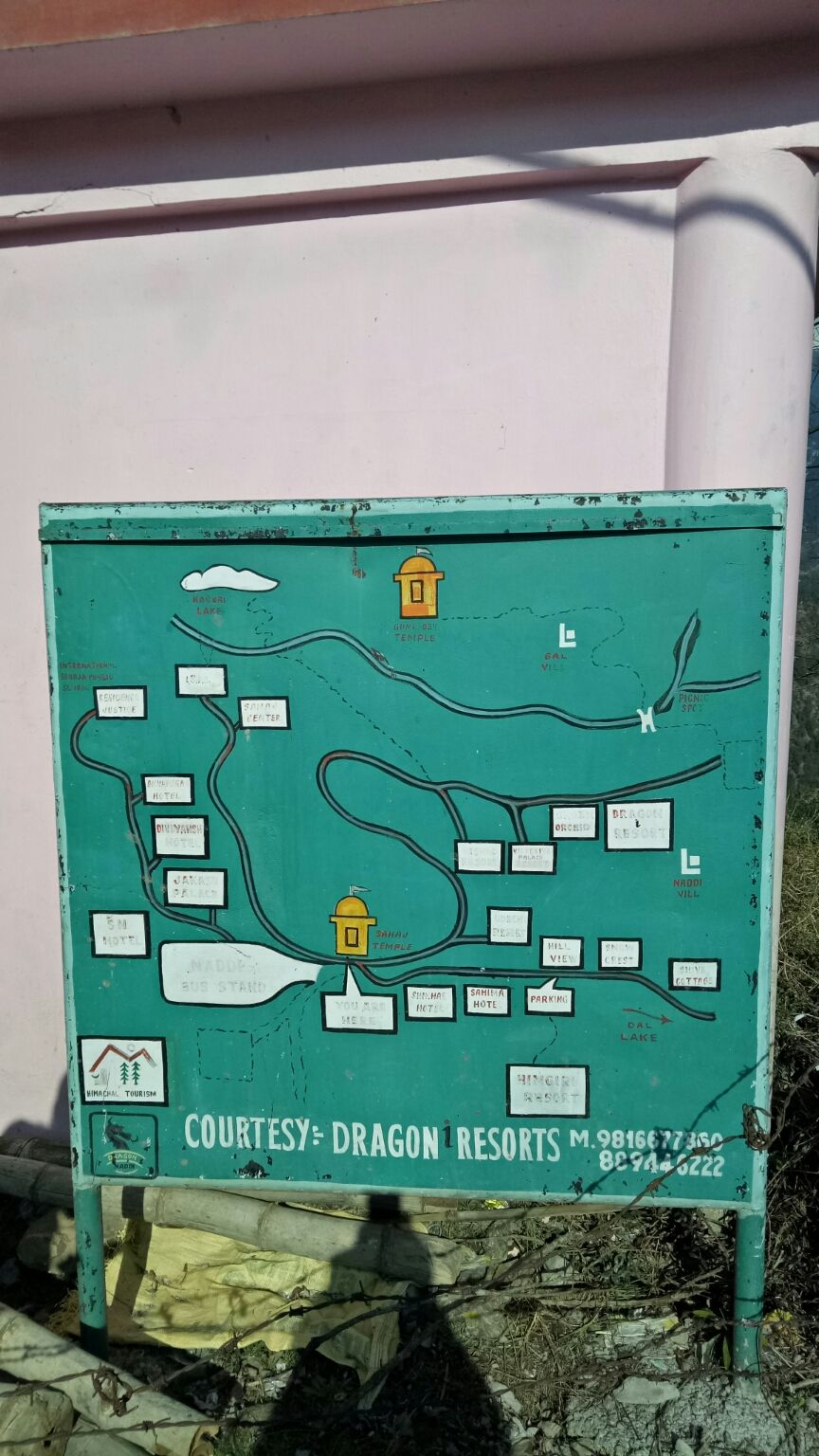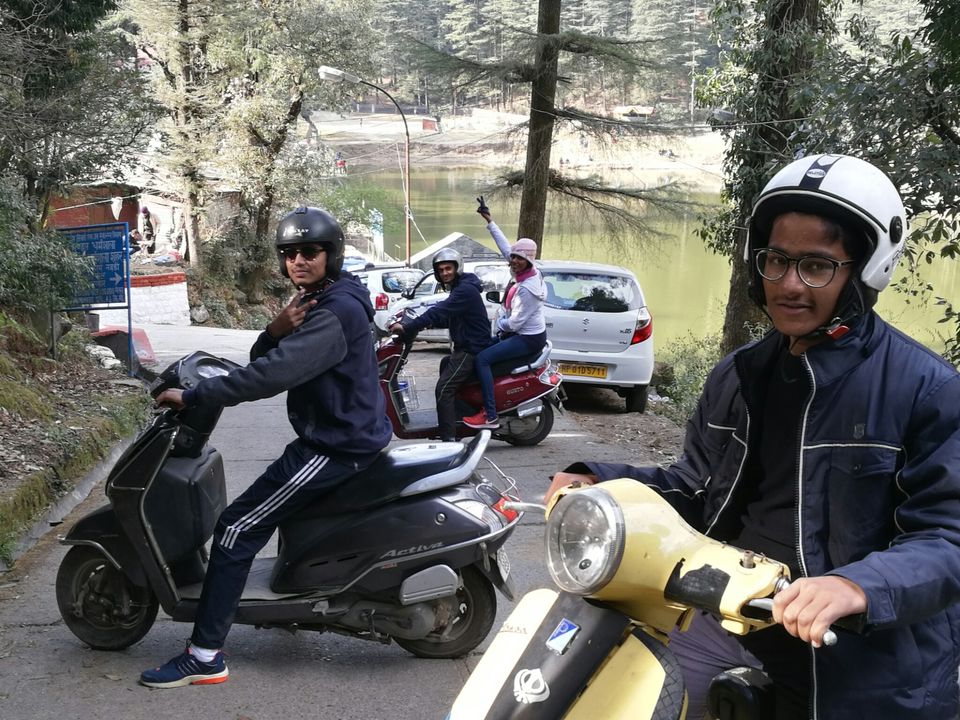 On the way, we found dal Lake and stooped there on our return journey. The lake was not too extra ordinary. But it'd have been looked beautiful in monsoon.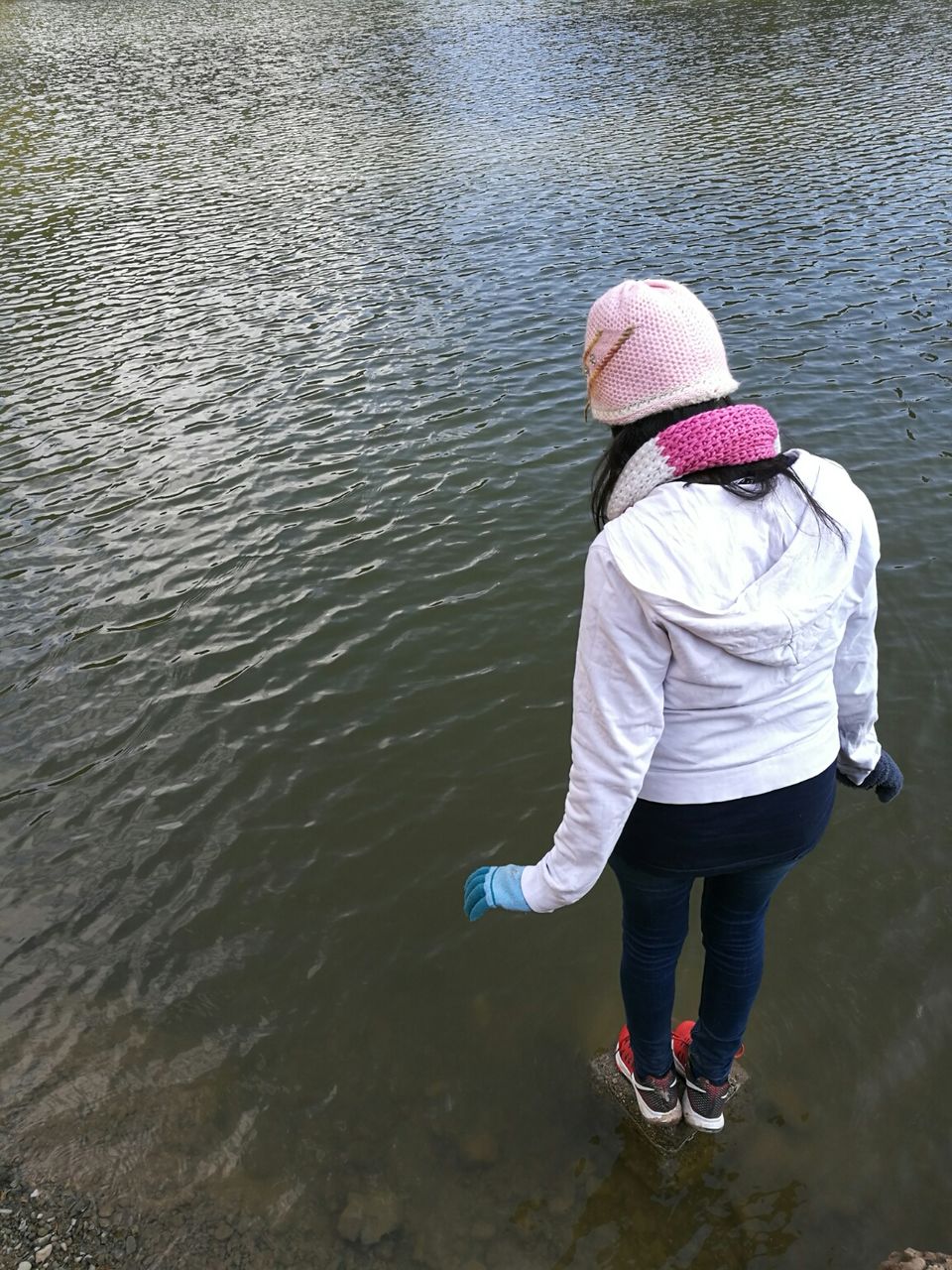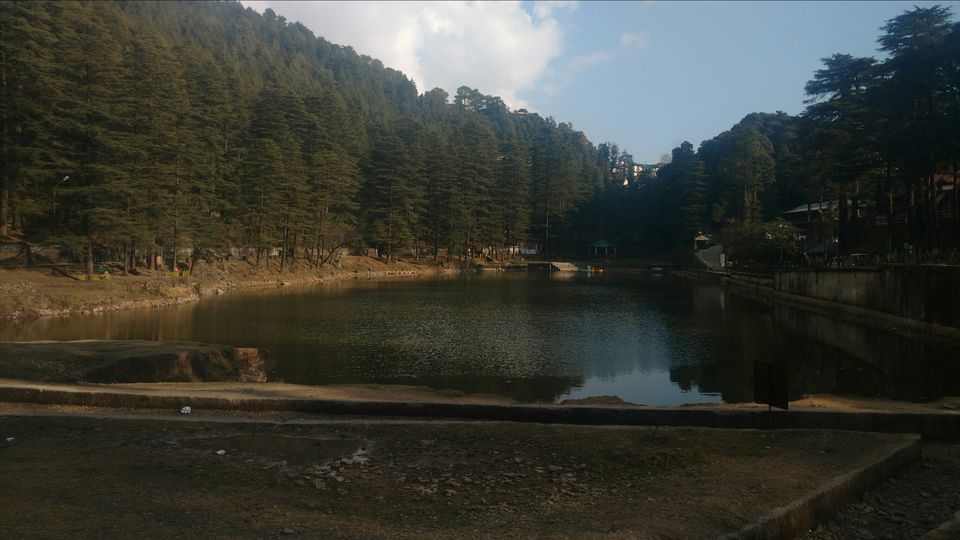 Returned to McLeodganj, dropped the scooty's at the shops, had dinner at the same restaurant roamed in the narrow lanes of the main market. Roamed a little bit and reached to a balcony type place where sitting arrangements were done and you can see whole Dharamshala bathing in shining lights. Relaxed for some time and then returned to the hotel and slept peacefully.
One last time, I decided to enquire if triund trek opened it not and after various calls at the help desk number given in triund site, the told us that it's still closed and the trail will not be functional anytime soon.
So, we decided to go to bhagsu nag waterfall. I got fascinated by all the big rocks through which the river is passing and decided that I'll ditch the usual stairs route and reach the waterfall by hopping up and down the rocks. And what a decision it was, loved every bit of that part and would like to go again.
Also, don't try this in monsoon, it'll be very dangerous. We went in January and the river flow was very less.
After reaching the waterfall, we clicked pictures, dipped our feet in the water and decided to head towards Shiva cafe for which we had to go further up and this time via stairs.
After the climbing of stairs we reached Shiva cafe when the sun was just about to set and it was a pleasant weather, the wind was blowing and I was so happy that I could not stop my hopping from one place to another for pictures.
My brother tried his luck asking for "maal" to the cafe owner. He blatantly declined.
Afterwards we got to know that he only agrees to give "maal" to people who comes by jugaad. ????
Never mind, I loved the red sauce pasta I had there.
And then since we had to catch our bus back to Delhi we came back to McLeodganj. I was just running down the stairs with such a speed that one time for a second a thought crossed my mind "what if I fall?". But I didn't stop, I was enjoying every bit of it.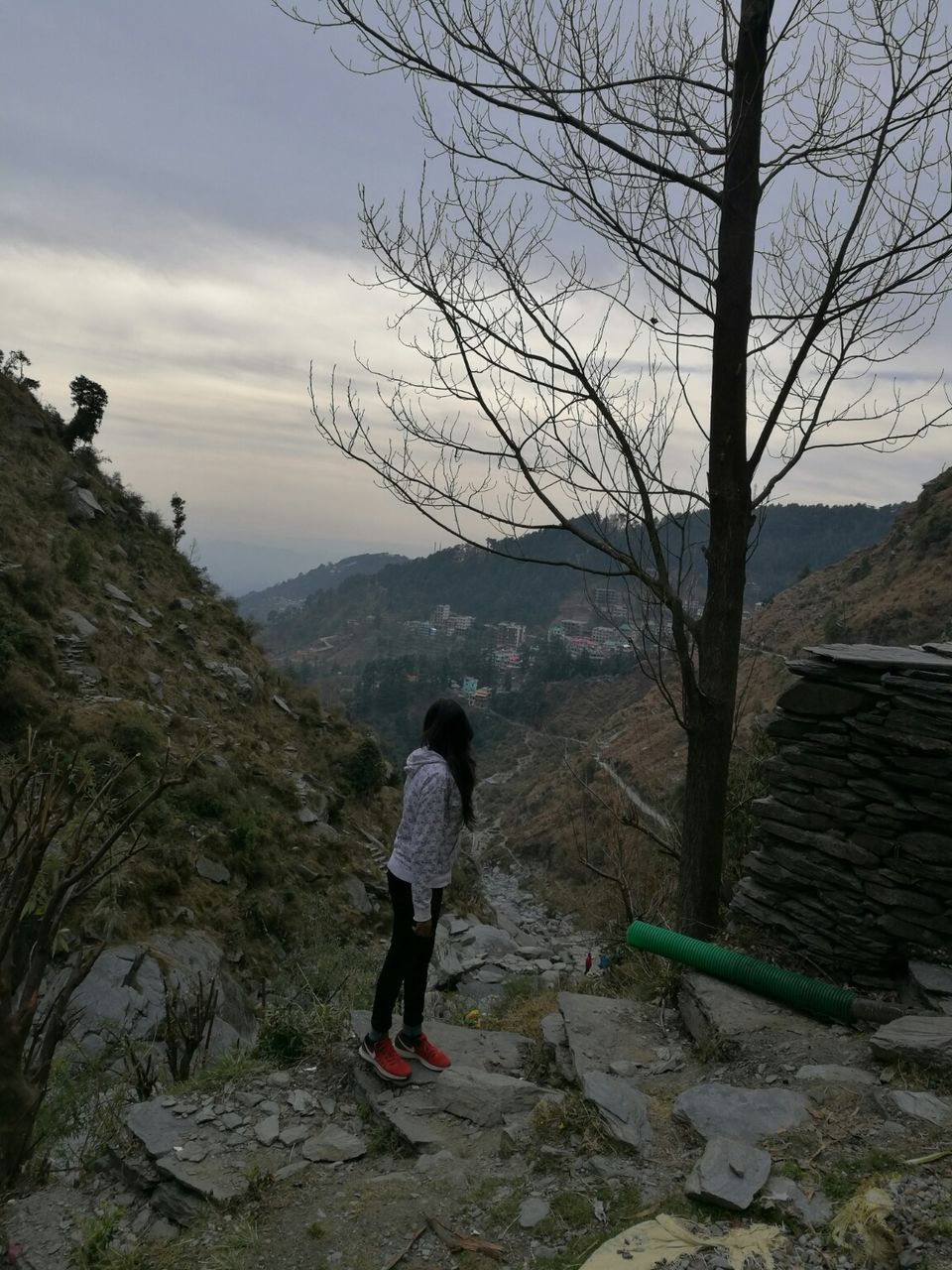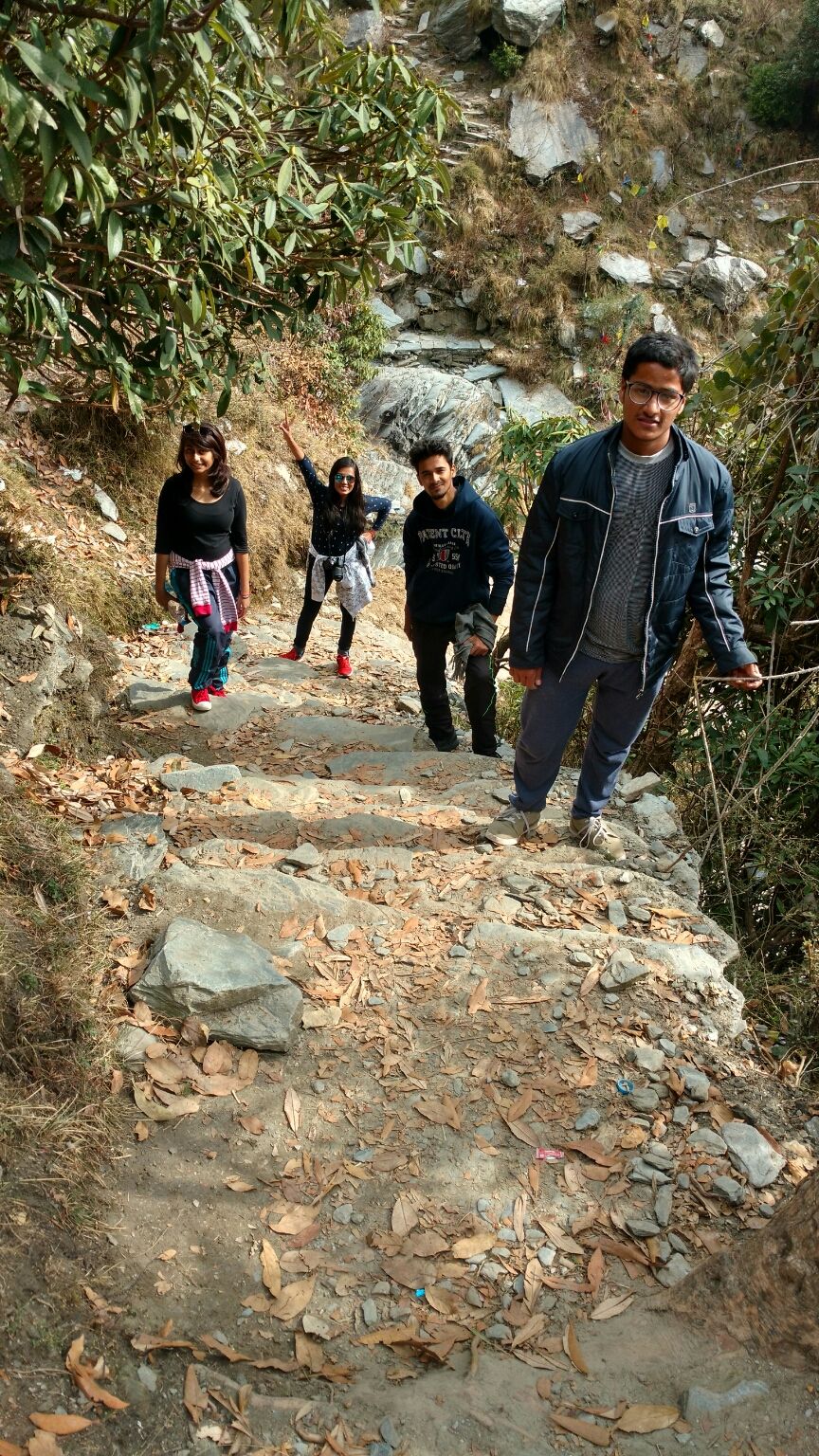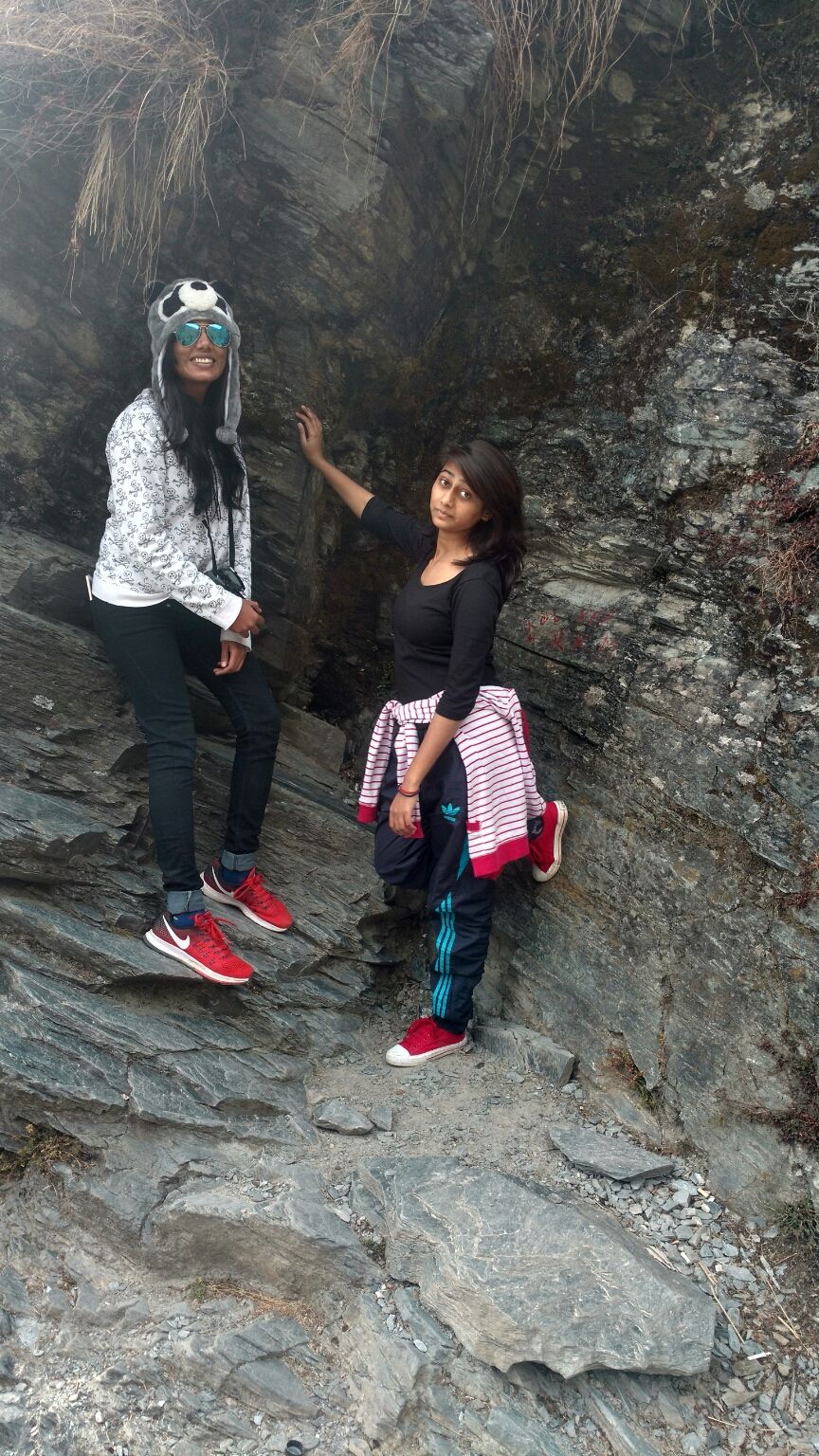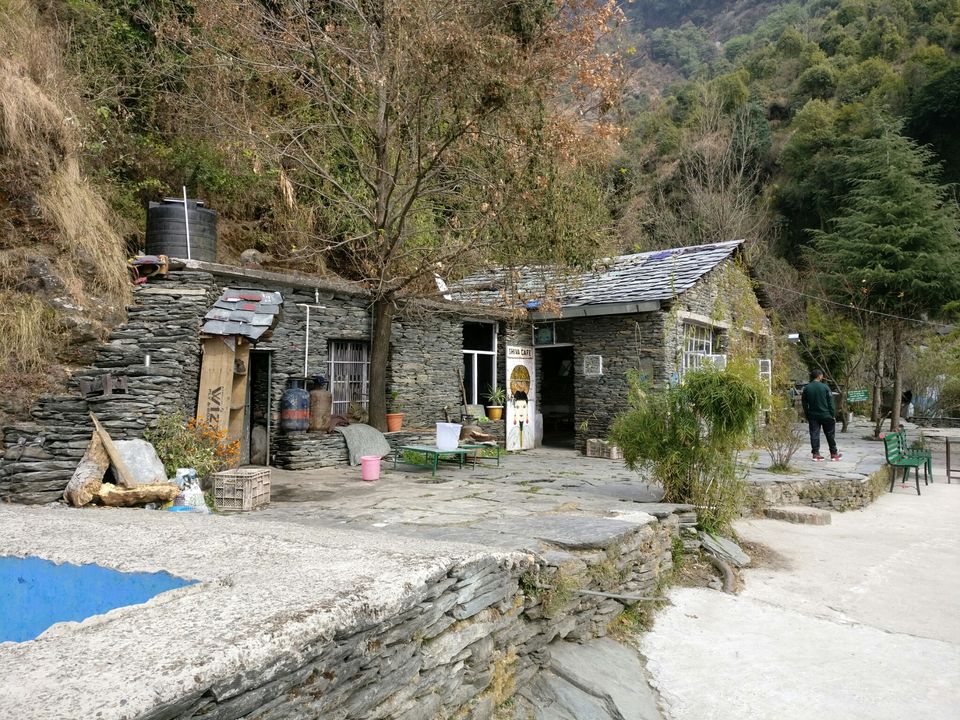 After reaching the main market, we went to a Tibetan cafe whose name I don't remember and had momos and thupka. After eating, we explored the streets of McLeodganj again. Bought souvenirs and headed towards the bus stop and took on the spot bus tickets for around 700 rs.
The trip in total was completed in just 3500 rs.
To and fro journey for around 1300 rs.
Everyday breakfast for around 300 rs in total.
Hotel room for around 400 per person.
Dinner for first two days and for third day evening food costs around 500 per person.
Scooty rent per person for 600 rs.
Maggie, chocolates, ice creams and all the snacks we munched on our trip for 400 rs.
Total cost for the journey = 3500 rs.
Reached kashmere gate bus stand at around 5 am the next day.