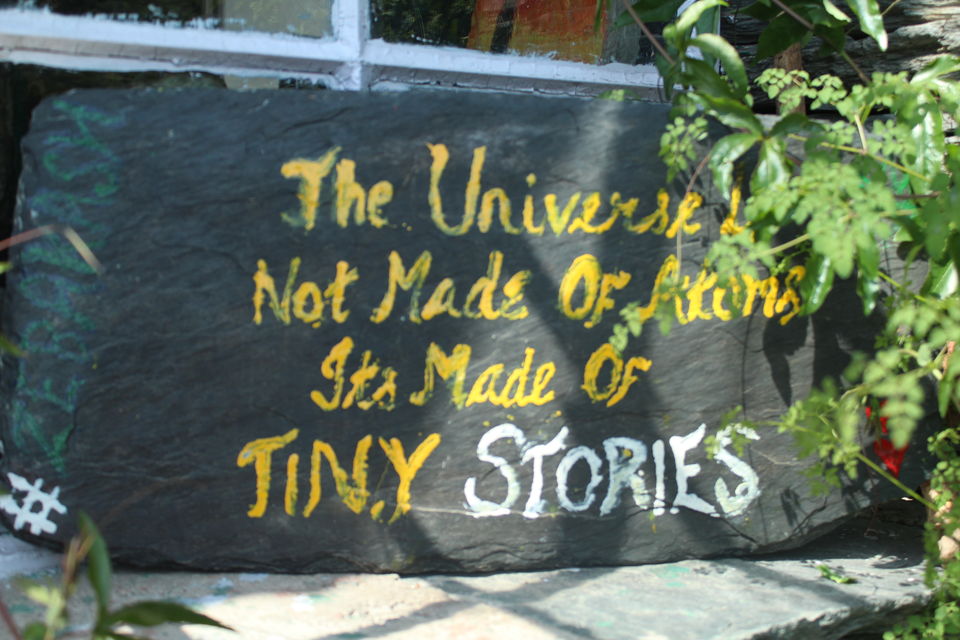 An obvious F.R.I.E.N.D.S fan would relate to this on a totally different context but this is exactly what I had to tell everyone on being asked; what did you do after graduation?
May 2014 was when I graduated. That time of the year when you're supposed to make life changing, 'adult/ mature' decisions. I did feel a sense of accomplishment, but not like I was all ready for the world.
Being a confused soul that I am I had no life plan as such, no idea about what lay ahead of me and what I wanted to do. All, I wanted do to was to explore, wander, travel and feel life. Feel life the way a free spirited soul would. I had that intense and irresistible desire for freedom. I needed an urgent break from society and its pressure 'to do something in life'. I wanted to live, for me, I wanted to take a bag and explore the possibilities outside my comfort zone. So I decided to travel this year. Mature decisions and life plans can be made later too hence began my journey.
My first trip post graduation was to Mcleodganj, Himachal Pradesh. I decided to take this trip with my best friend who was going overseas for further studies. Mcleodganj being the quintessential travel destination for many young adults. It's a weekend getaway from Delhi.
Getting there
Delhi-Pathankot-Dharamshala-Mcleodganj
1.Hop on to a train till Pathankot- From the bus depot take the state buss till Mcleodganj
2.Take a direct bus, which drops you directly till McLeodganj from Majnu Ka Tila.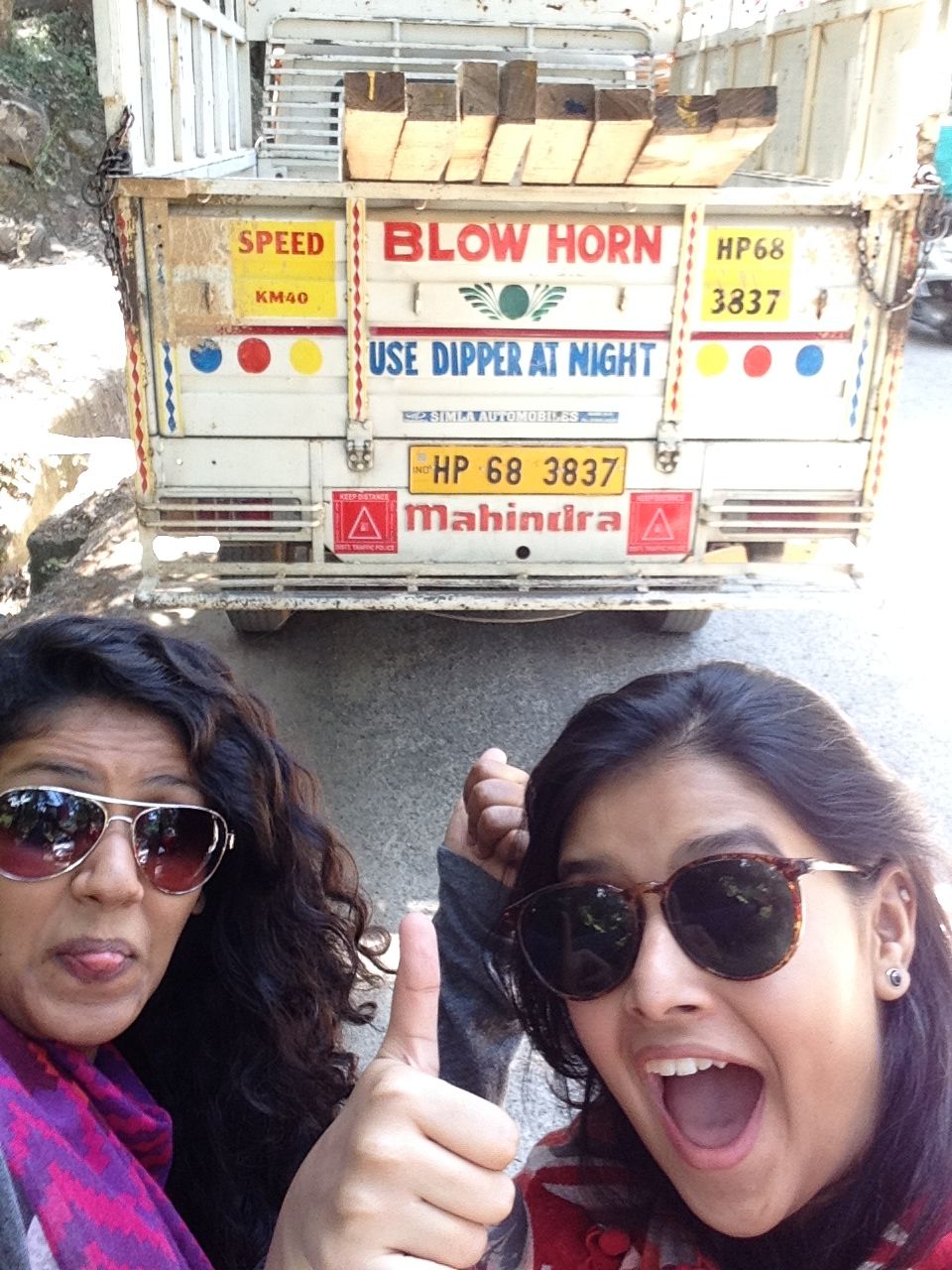 Whatever floats your boats peeps with our train running an hour late we managed to take the 11am bus the next day from Pathankot up till Mcleodganj. After reaching our room, which was a few kilometers away from Mcleodganj, we had to arrange a ride for ourselves. There's an array of local jeeps and buses rushing past every 10 mins and so hopped on to one of them. As we reached the hilltop we saw the sun blazing on top of our heads, blue sky and a pleasant sweet springtime breeze brushing against our skin. It surely was a beautiful day. The hustle bustle of the town was rather prominent as we started walking down the narrow streets. On either sides of the road were tiny stalls selling local jewelry, shawls, noodles, shoes, spices, handmade bags, wristbands, diaries, antiques etc. The colorful intricacies has always lured me into its charms, intertwining of the various reds, oranges, blues, greens, yellows gave the street a very urban look while the bronze and golds balanced the ever bright street which gave it a colonially vintage one. While this being a treat to the eyes, we spotted a small monastery amidst this chaos. It was in the heart of the market place where people could go and turn the prayer wheels. Numerous monks, nuns, Tibetan Buddhists, tourists, foreigners were seen paying their offerings to the Buddha.
A barrage of hotels and bike rentals are also placed along the slope of the market place.
The market is full of eating joints run by the locals and also the monks. The cuisines varying from Tibetan, Chinese, European, and Korean to Indian can be found here. You'll find people who've opened their own cafes, coffee shops, bakeries, and restaurants on the terrace of their house or porch. One can literally smell the freshly baked cakes and muffins while walking through the market.
Since it was the first day of our tour, we were merely on a survey so the food experience wasn't that great. We ended up having Tibetan food at a small joint, which wasn't very appealing.
Where should I eat?
1. Woeser Bakery- We discovered a small little bakery that was hidden in the basement of a building – "Woeser Bakery". From the outside an array of pastries, cakes, and muffins were seen beautifully placed on the windowsill of the bakery. Without giving it a second thought we ordered the two most delicious looking cakes, which were just hot out of the oven. It was the most delicious chocolaty fluffy cake that I had ever had. All's well that ends well. We then swelled up our bellies with desert thereafter! The owner of the bakery was a Tibetan lady who single handedly ran the place. Being the talkative souls are we were, we ended up having a long conversation with her and were her biggest fans. She was a kind hearted, strong, fun loving and a passionate woman. We fell in love with the place so much so that we ended up visit her all the 3 days we were there and tried out as many dishes as possible. A usual yet fascinating dish that we saw her making was, chocolate chilly lollipops. Never have I ever heard of this combination but it sure is a must try!
Ps – Do try the pancakes too, THEY WILL BLOW YOUR MIND!
2 .Jimmy's Kitchen- This one surely wins the trophy for the best breakfast. There's no end to the menu with pastas, pizzas, soups, and salads to what not!
3.Seven Hills of Dokkaebi -We slowly started discovering the hidden eateries round. This was intact a recommendation by Sangmo, the owner of Woeser bakery and we were very prompt in having our next meal there. The mouth watering Korean Cuisine with low seating and a very scenic backdrop of the hills and the Dhauladhar range of mountains adds to the tranquility of the place along with the lip smacking food.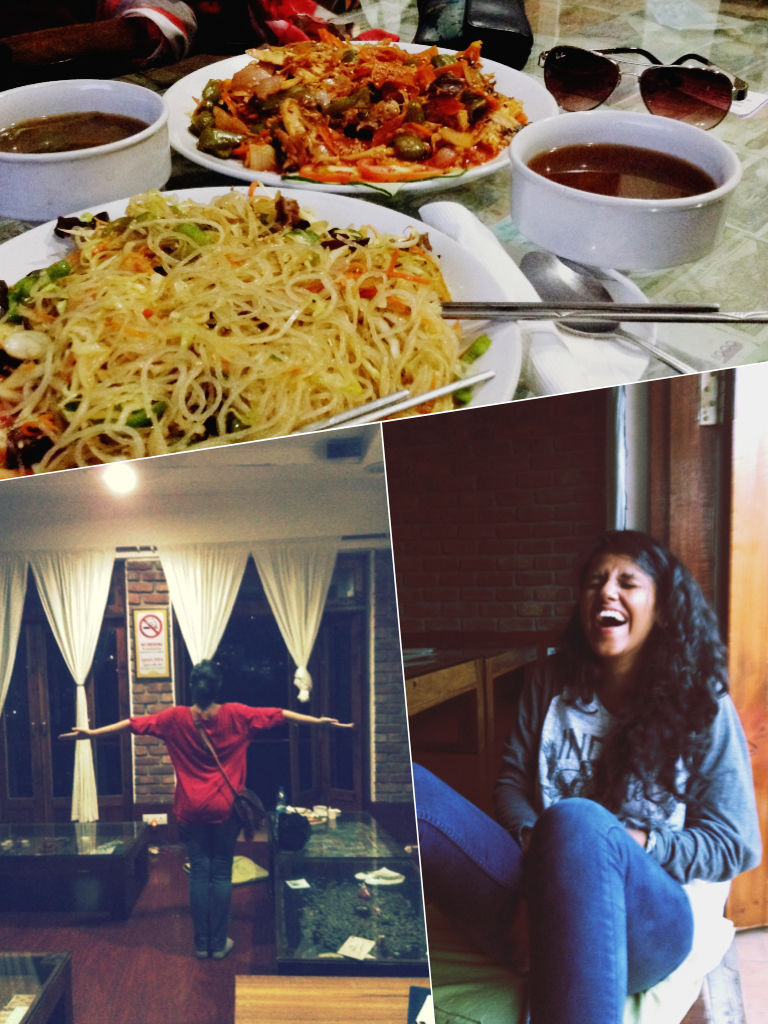 4. Common Ground Café- The Thai cuisine is also a must try for those who love Phad thai. You wont find this is any map but its located right next to the main road where the police station is. There is a road going up on the left towards Dharamkot, enroute Dharamkot you will see the Cafe
Chill Scenes-
To make our trip a little adventurous we started taking lifts from cars/trucks that went by to go up till Mcleodganj from our room .The locals here are extremely friendly, kind hearted and helpful because of which we ended up getting a lift every time we wanted to go out.
1.Shiva Café (Trek via Bhagsu waterfall)
The trek to the Bhagsu waterfalls is a rather disappointing one as the waterfall is more like a water trail struggling to fall down the hill. You surely cannot miss the creepy men who are bathing in the falls but I'd suggest you don't try it unless you want to get stared at and followed. The only rewarding part of the trek is the Shiva Café, which is a 2-3 km walk after the waterfalls. Astonishing to see a large number of foreigners and youngsters gathered to enjoy good music with hot Maggie at this café on the hill top. With Bob Marley posters pinned up on all walls, there is a lot of graffiti along the walls of various things. A deity of lord Shiva is pitched inside a small cave of the café. All in all it was a pleasant trek up to find a treat this interesting!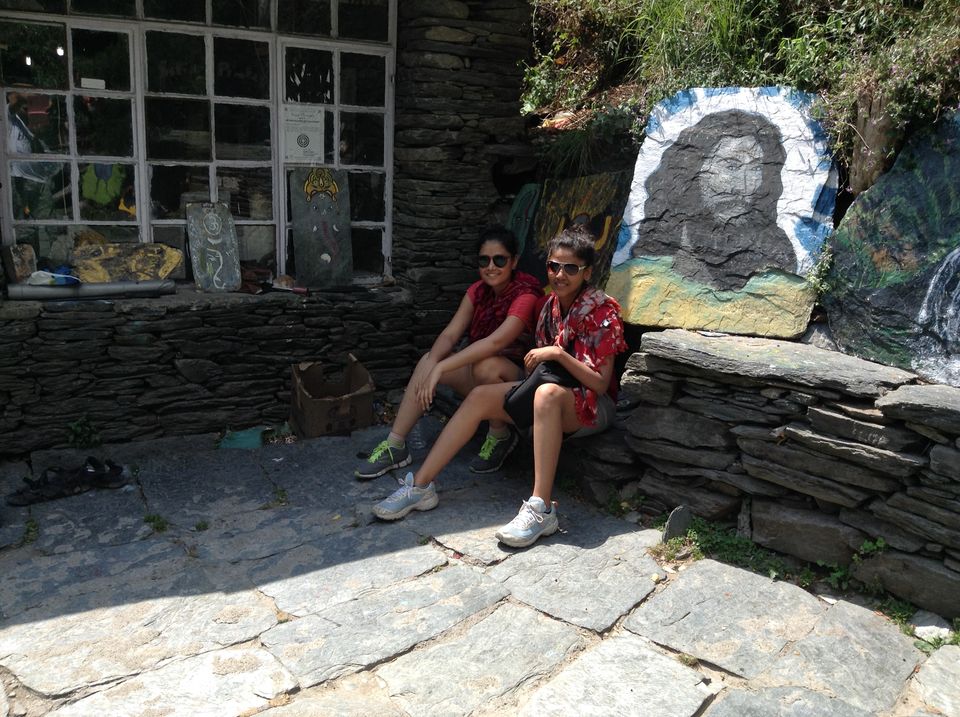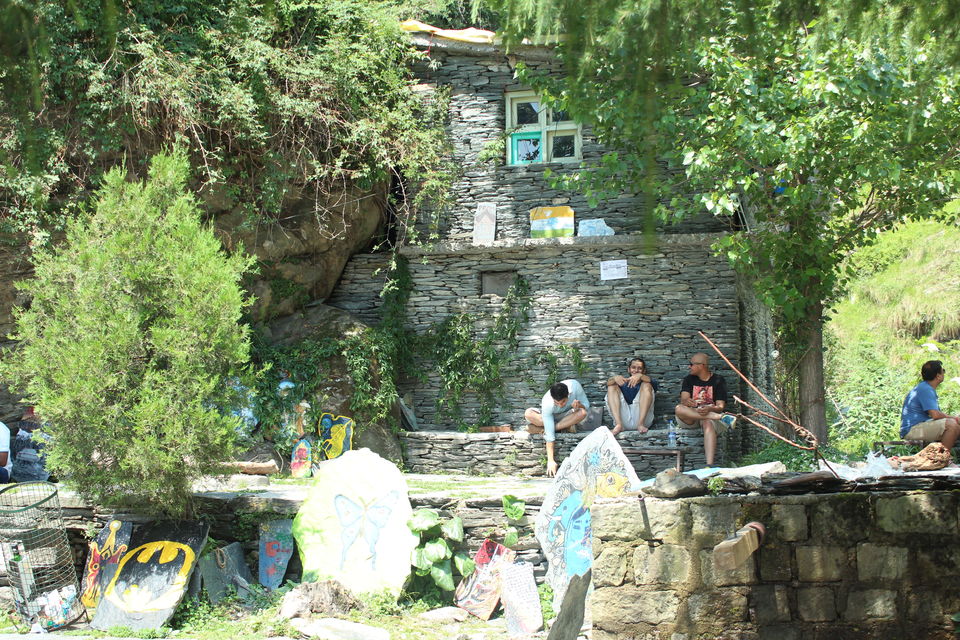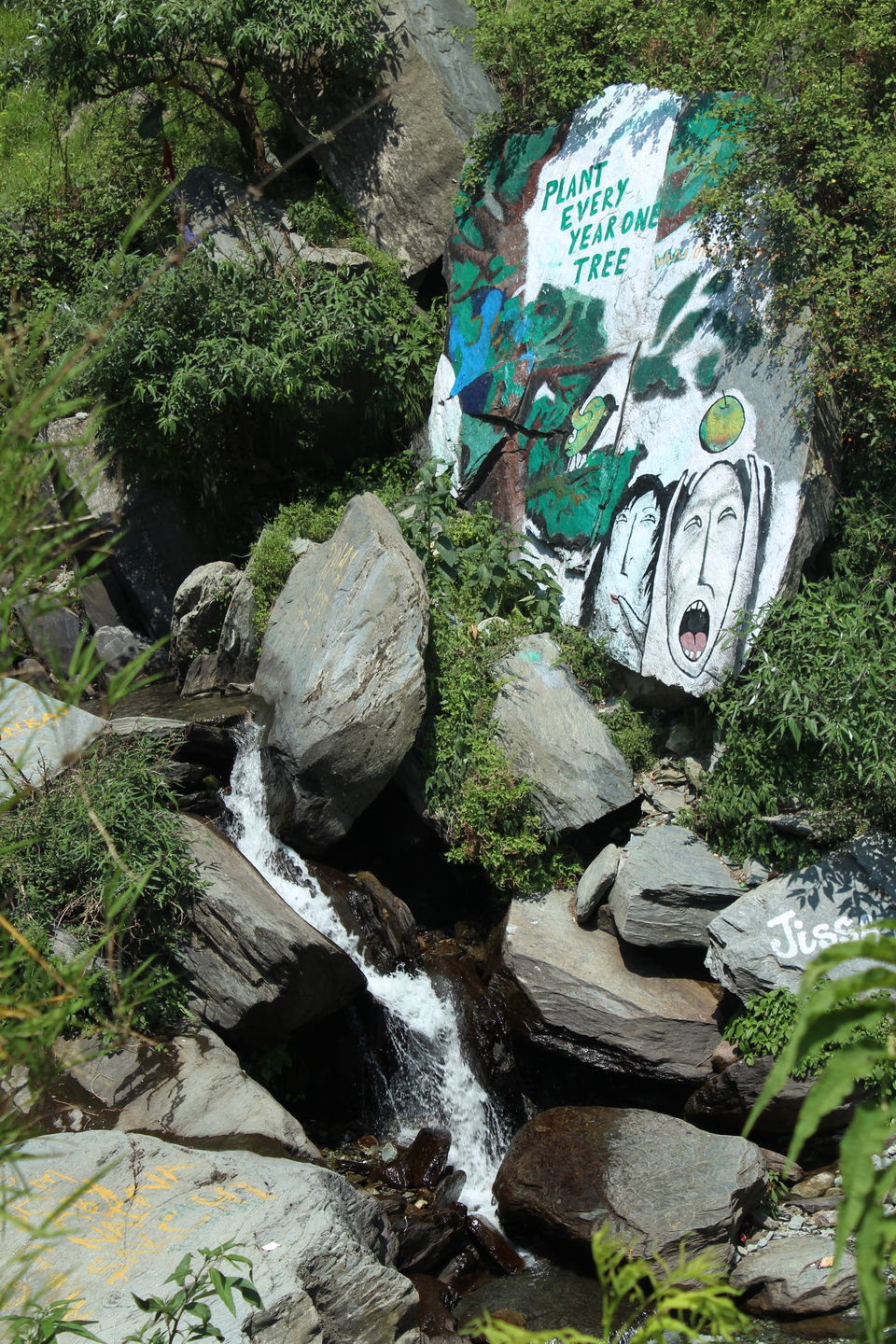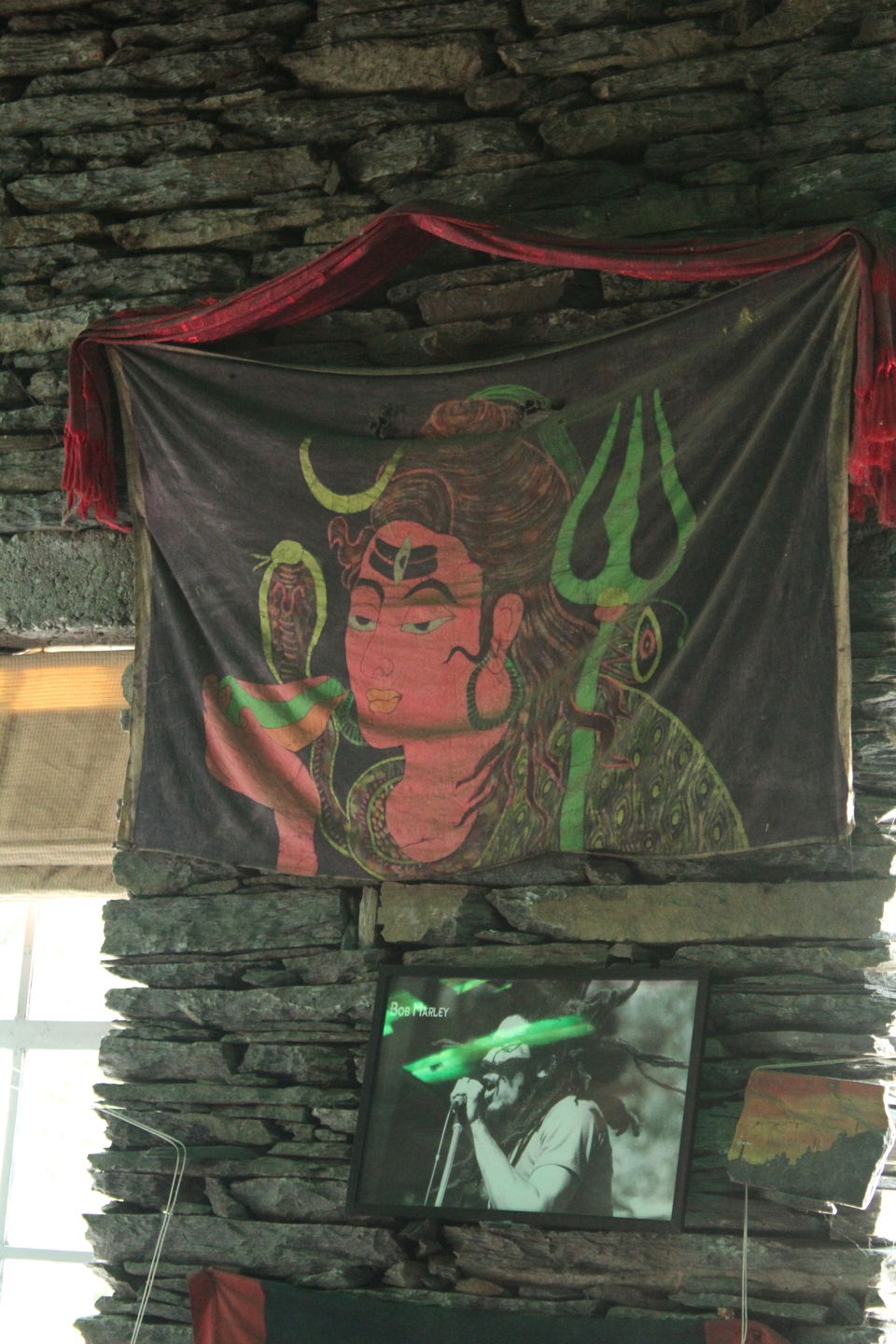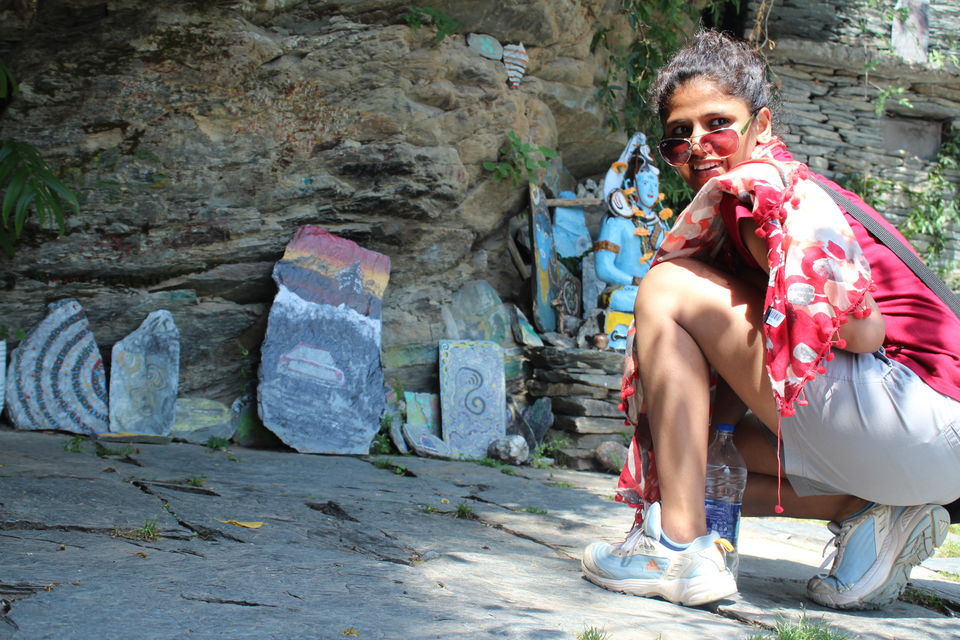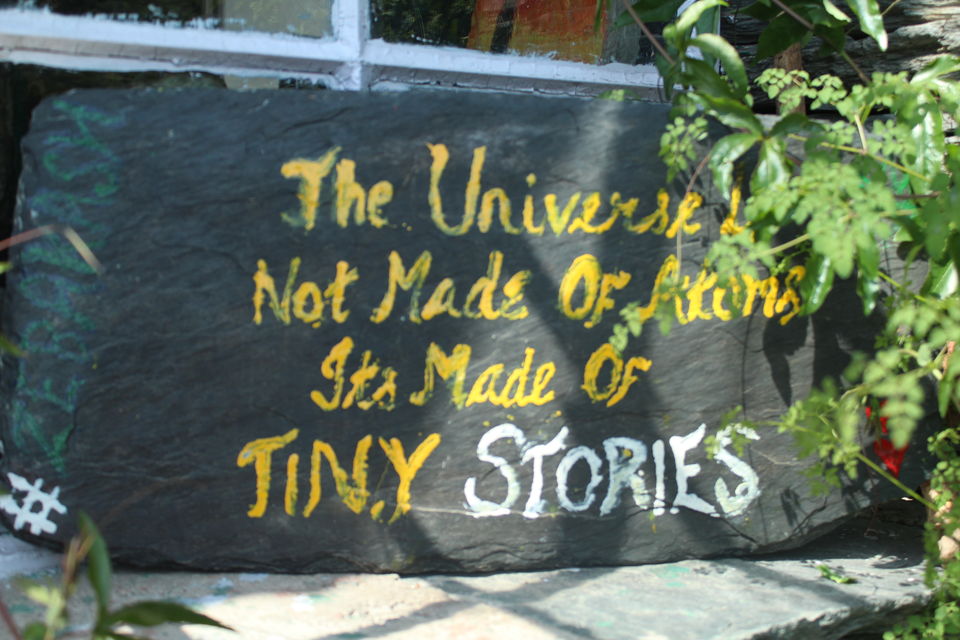 2. Tsuglagkhang – The temple of Dalai Lama is one of the top attractions here at Mcleodganj, where The Holiness himself pays frequent visits and conducts prayer services. One can meet him with an appointment two days prior to your visit. To enjoy a peaceful afternoon you must come here. It is the epitome of holiness and Tibetan culture. The deity of Guru Padmasambhava stands tall and worshiper paying frequent visits here along with offerings shows the willingness to keep alive the Tibetan culture. It is also a place for the Tibetan exiles to revive their culture and keep it going. An immense amount of Tibetan migrants have gained shelter here and pay frequent visits to Tsuglagkhang temple. A vivid Buddhist culture is predominant as you can see numerous prayer flags along the roads.
3. The small trails heading up to Dharamkot and Bhagsu falls is a must for all the trekkers in the house! The trek trails along the forest and a walking path, which leads you to Dharamkot. The beautiful picturesque forest with sunbeams struggling to enter through the leaves is a magnificent sight
4. St John's Church- There is a beautiful Church on the way to the main city. A small gate to the right of the road (if you are on your way up to town) is the entrance to the St John Church. To reach the church one needs to walk a few steps down along a beautiful garden to both sides after which you can see the magnificence of the church. Sun-kissed trees on all sides surround it with chirping birds throughout. Another incredible way to spend your day inside the high ceilinged gorgeous church between the woods!
Mcleodganj, without a doubt needs to be explored more. With great food, treks weather and people the trip turned out to be an exhilarating one. Wishing that I had more time in hand, I do take back some beautiful memories from here leaving a part of me to get back and search for more!