To travel is to open doors to the realities you're usually unaware of, in spaces you'd never believe they could exist.
At more than 11000ft above sea level, a nunnery in Thiksey thrives in a completely self-sustainable setup. Volunteers visit the nunnery every year to help the nuns run the homestay that was build years ago with help from the Dutch Foundation For Ladakhi Nuns. This was to support nuns in Ladakh who were struggling to find a source of income. This small initiative at this forgotten corner of the world called Taras Homestay became a symbol of hope.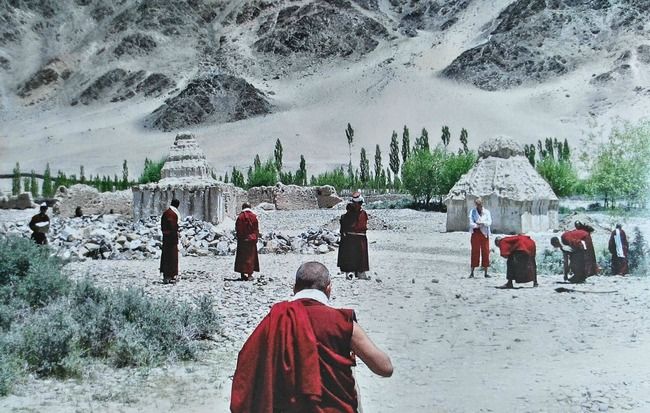 I visited the nunnery earlier this year and that experience has led me to look for other such initiatives across India.
Along with Taras homestay, here's a list of six other initiatives that will help you find a real purpose for your next travel plan.
1. Taras Homestay
Volunteers and guests can reach the Thiksey Nunnery after a short taxi ride from the Thiksey Gompa. The volunteers here already are mostly Dutch, but guests and volunteers of all nationalities are welcome to stay here.
How you can help: You can plan a long stay at the nunnery and volunteer to help the nuns with their daily chores or teach the kids. If you're a guest at the homestay, what you pay is used to sustain this nunnery and the homestay.
Click here for more information.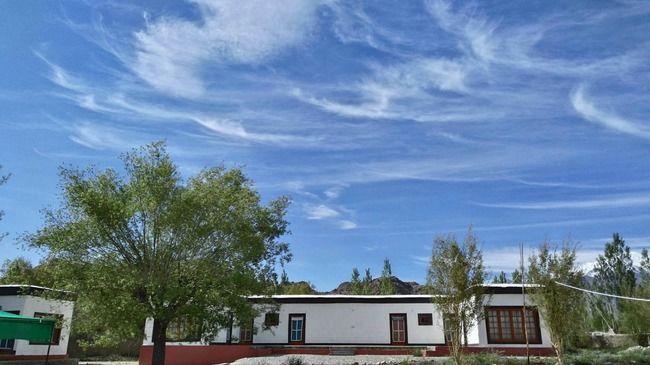 2. Haji Public School
The Haji School is located in Breswana, Doda district in Jammu and Kashmir. The school that was started in 2009 by the local Haji family now has over 350 students, inviting Indian and international teaching volunteers throughout the year. The village still has no motorable road, but does have quality education for the children of this village.
How you can help: Volunteers are expected to teach regular classes, follow the school schedule and syllabus, as well as report to the school management on a regular basis to improve the quality of classes.
Click here for more information.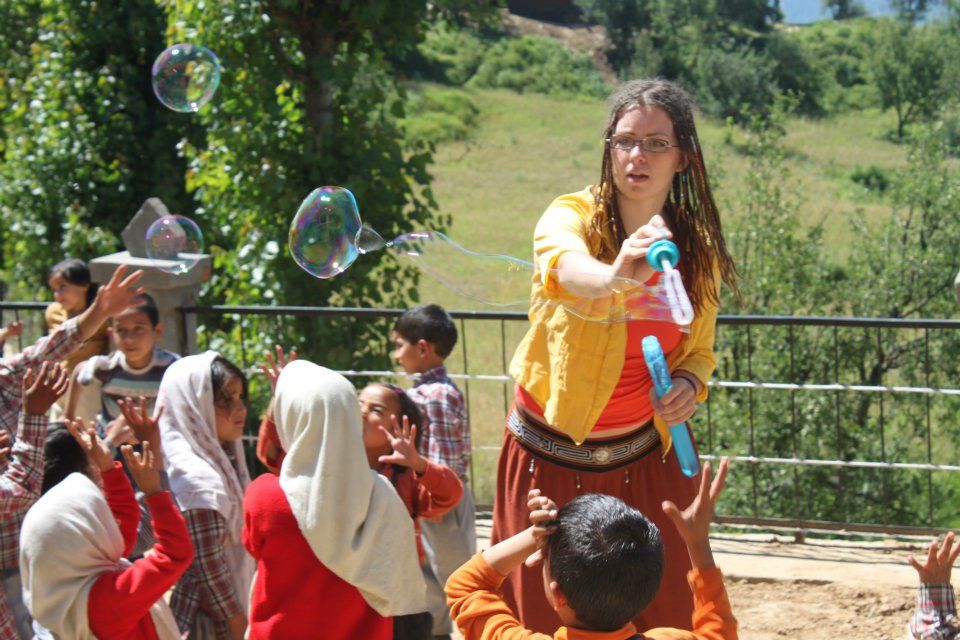 3. Farmstays in Ladakh
The renowned Ladakhi conservationist, Sonam Wangchuck, recognised the problem of migration of youth from the villages of Ladakh. To support the mothers living alone and fending for themselves, Wangchuk came up with the idea of farmstays in the village of Phyang. There are 12 hosts currently, who are taking a step forward to develop sustainable tourism in Ladakh.
How you can help: Visitors can stay at local homes and share their skills and learn the nuances of survival in this cold desert from the mothers of Ladakh.
Click here for more information.
4. Seva Cafe
Seva Cafe, which started in Gandhi Ashram in Ahmedabad is an experiment in generosity. It all started with the concept of the circle of giving, where volunteers offer their service and in turn guests are expected to continue the circle by paying for the next person who has a meal at the cafe.
How you can help: Volunteers, who can be students, working professionals or homemakers, are free to walk in to cook, serve and clean for strangers who come to the cafe. If you're a guest, you make your own contribution for the person having the next meal.
Click here for more information.
5. Sikkim Himalayan Academy
This residential school was started in March 2003 with the help of a few Sikkimese teachers and volunteers. The school that started with 20 students, now provides free education to more than 100 students from underprivileged families in nearby villages.
How you can help: Teach, share and learn. The school requires volunteers to share their skill-set, be it in the field of academics, music, art and craft or sports.
Click here for more information.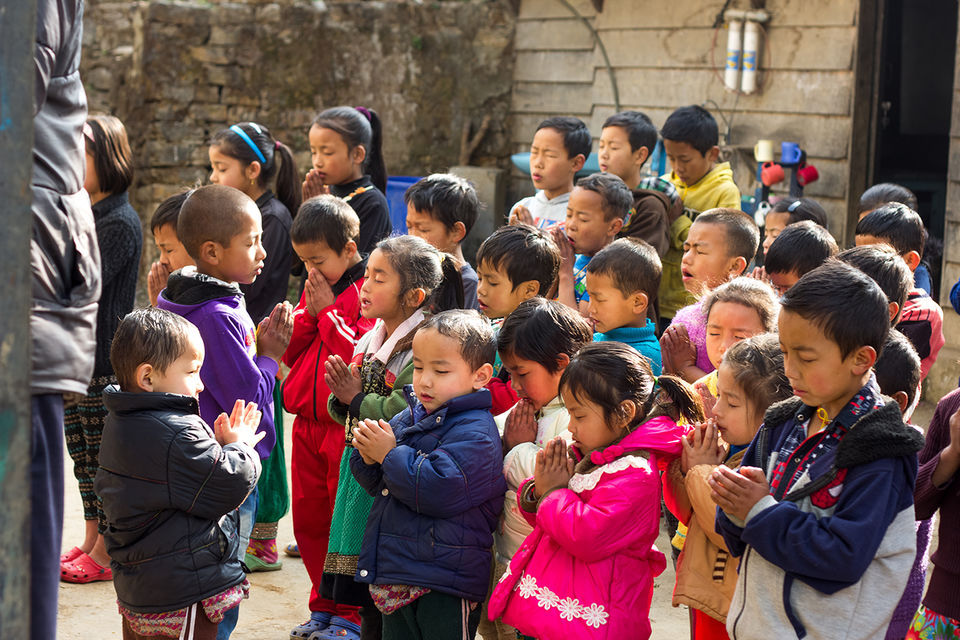 6. Rogpa Baby Care Centre
In order to help the struggling Tibetan households in Mcleodganj, the Rogpa Baby Care Centre was opened in 2005. Helping low-income Tibetan families who go to work each day leaving their children behind at home, this day care centre takes care of their children under 3 years of age.
How you can help: Volunteers can choose to work at this day care centre and look after and help the children with imaginative play time, story-telling, sleep supervision, feeding at meal times, cleaning and nappy changing.
Click here for more information.
7. The Chennai Trekking Club
Founded in 2008, the Chennai Trekking Club has more than 27,000 members. But it is not just an outdoor expedition group. What makes it different is the green and social events they organise throughout the year.
How you can help: By being a member of the club, you can participate in conservation activities, such as tree plantation, organic farming, beach cleanups, lakes, rivers. CTC also organises an yearly Chennai Coastal Cleanup and Green Day and members can be a part of it by registering with them.
Click here for more information.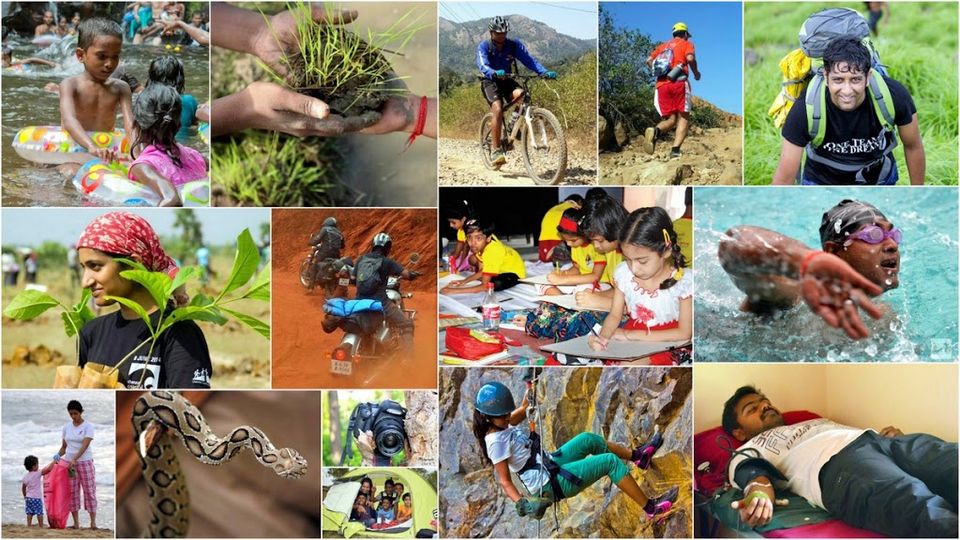 There's not just one way to live and those who travel often become party to this consciousness.
Experiences instil empathy and a sense of community and if you have stories to share about your journey of purpose, share it with us.
Frequent Searches Leading To This Page:-
travel with a purpose hilton, travel with a purpose philippines