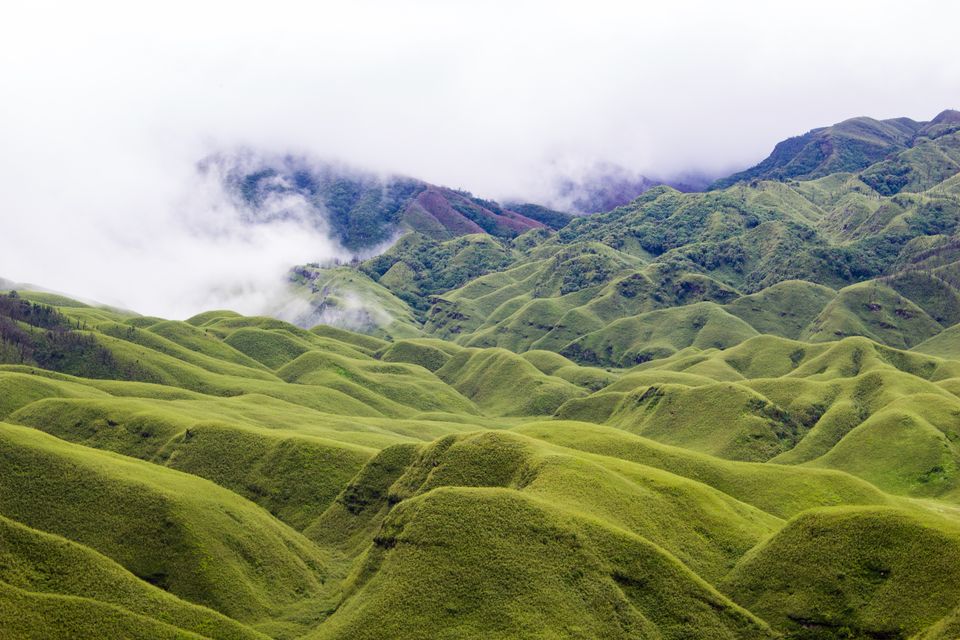 The sea's only gifts are harsh blows, and occasionally the chance to feel strong. Now I don't know much about the sea, but I do know that that's the way it is here. And I also know how important it is in life not necessarily to be strong but to feel strong. To measure yourself at least once. To find yourself at least once in the most ancient of human conditions. Facing the blind death stone alone, with nothing to help you but your hands and your own head.
-Jon krakauer, Into the Wild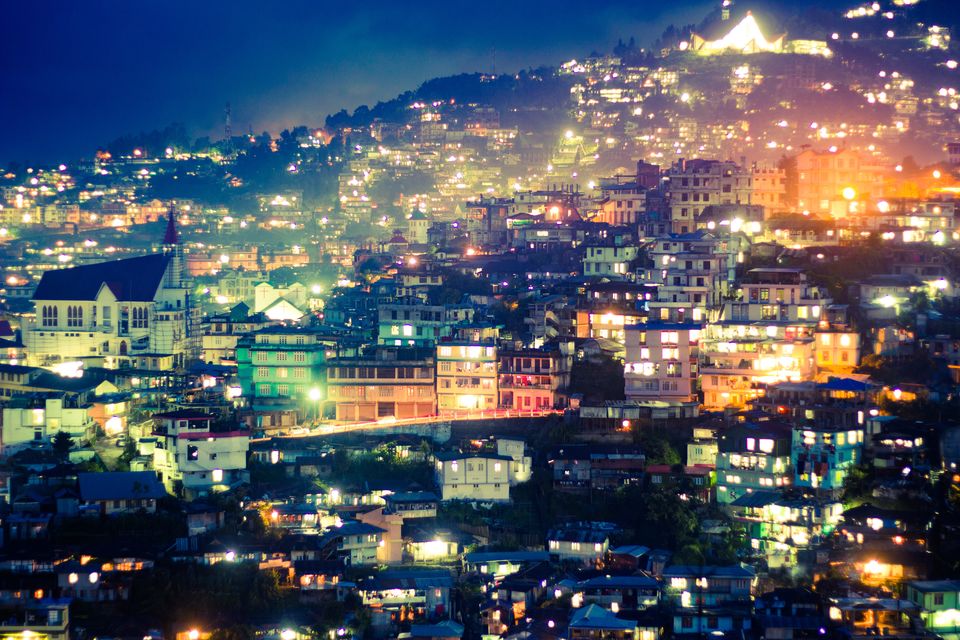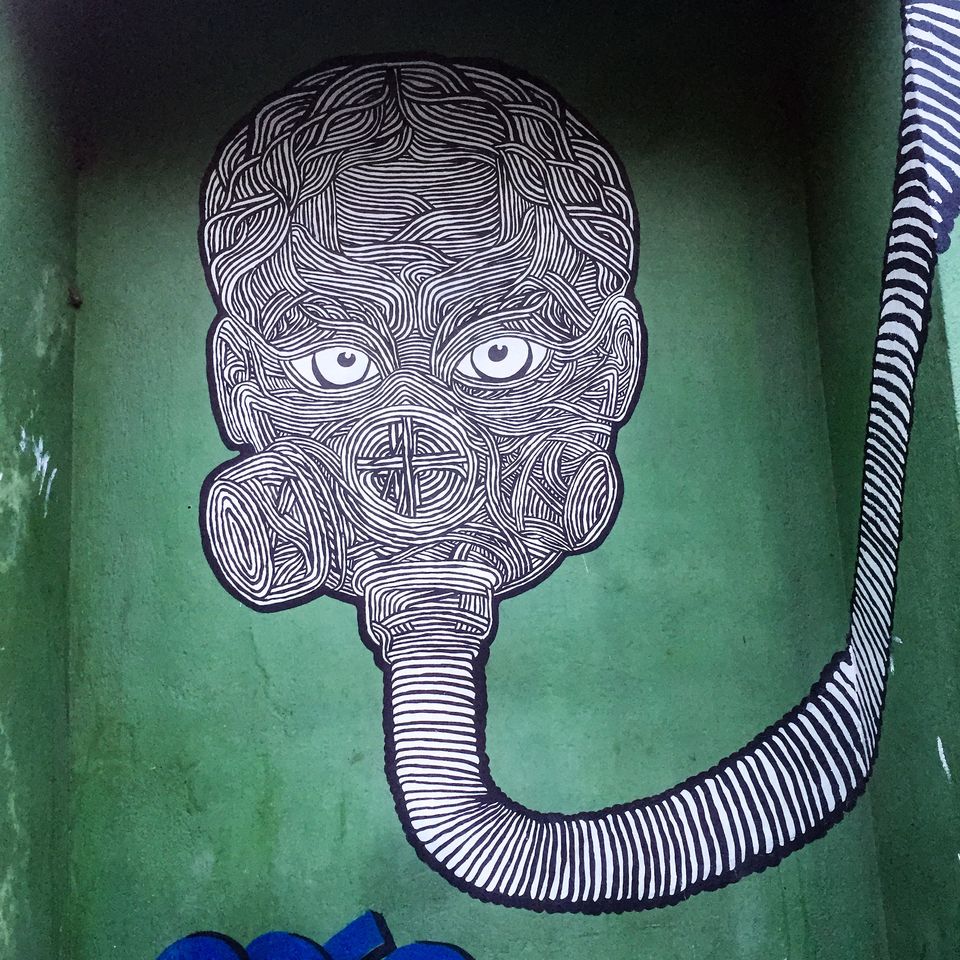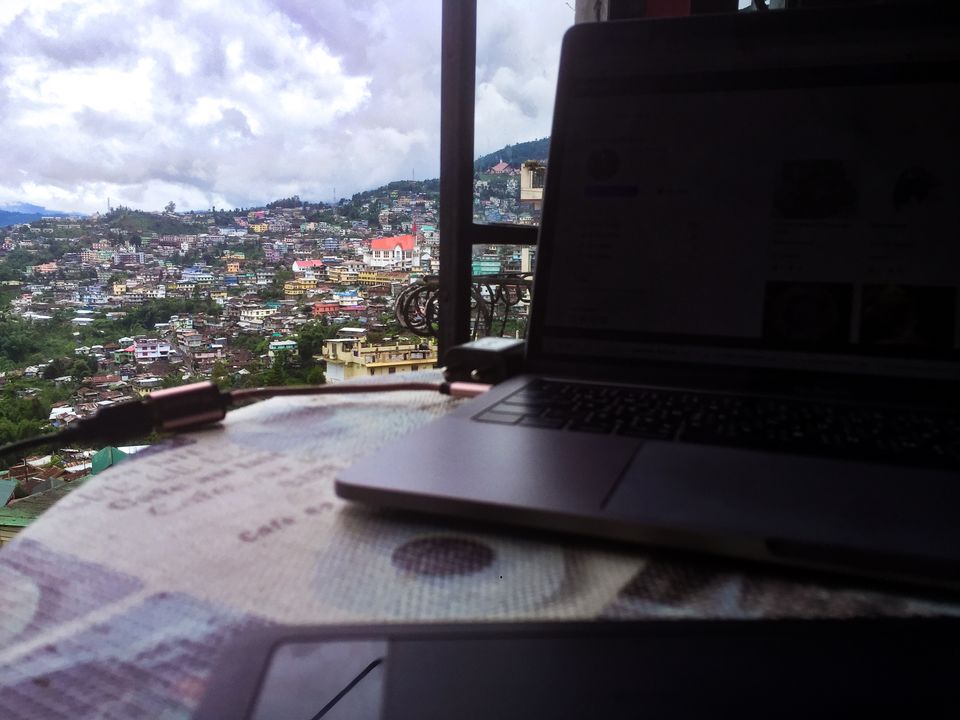 Exploring Kohima
I was in Tawang, in deep dilemma. I didn't want to leave there and did not want to miss Nagaland either. But then again you have to leave one place to reach another. I left there on 25th and after long, restless, sleepless, and leg breaking journey of 27 hours straight, including a sumo ride, bus ride, and an alto ride, I reached Kohima. I did not have an ILP that is required to enter Nagaland, but somehow managed to get in with the help of some guys I met in alto. I stayed in dorm in The Blue Bayou, though it was costly (500 rs. per night), it was the best dorm I have stayed by far on my trip. From my dorm balcony I could get the panoramic view of Kohima, also there was some band downstairs, practicing for some gig and their music was beautiful. I roamed around the city, and it was such an experience with music and graffiti everywhere, street vendors selling all sort of crazy food (frogs, insects, and what not), and the best part was the coffee cafes with live music. Being a digital nomad it is important for me to get good wifi, and all the cafes there has good wi-fi. Do visit Dream Cafe, food there is ok but coffee was really good, and it has very good working environment with a panoramic view of Kohima.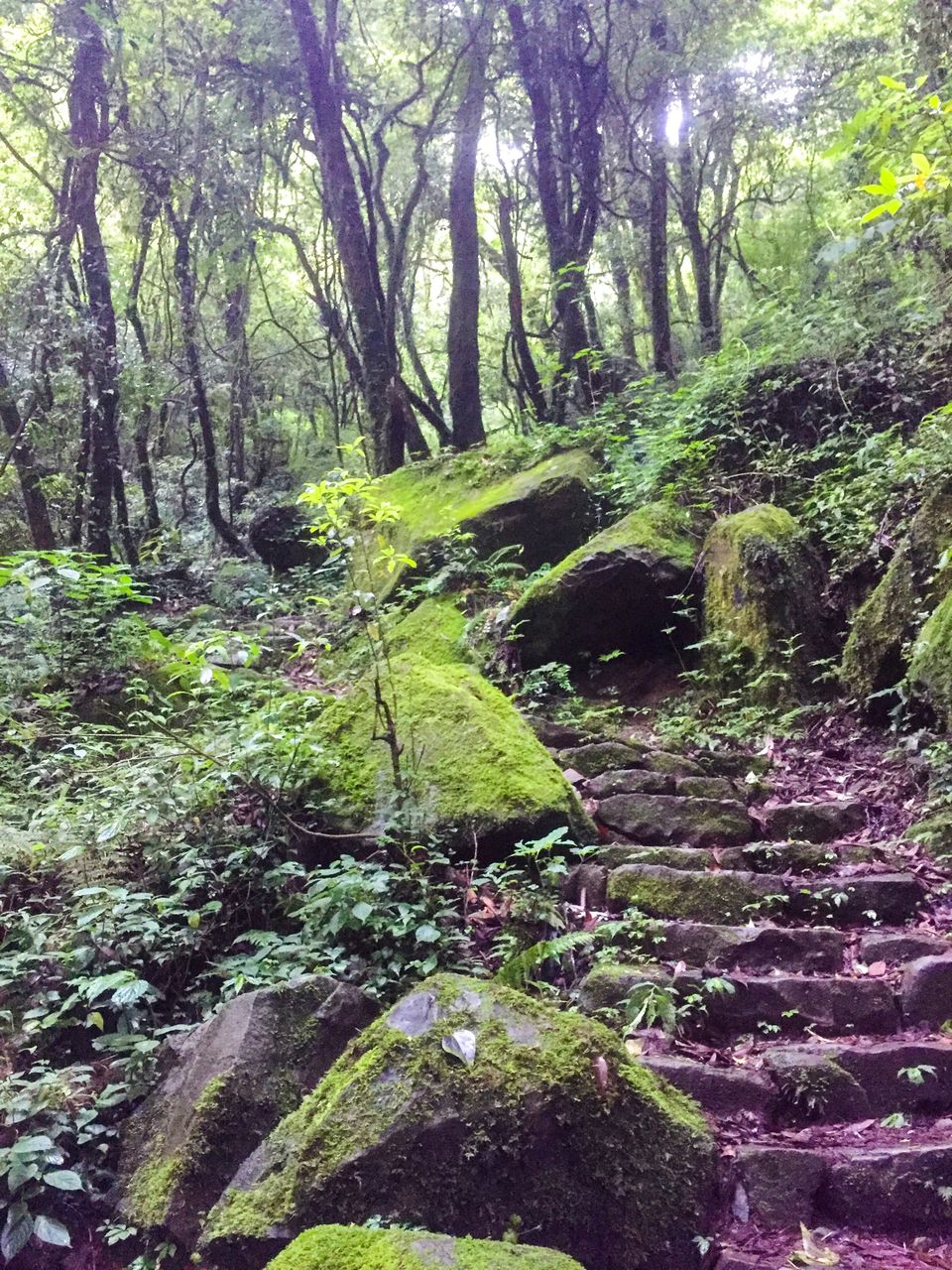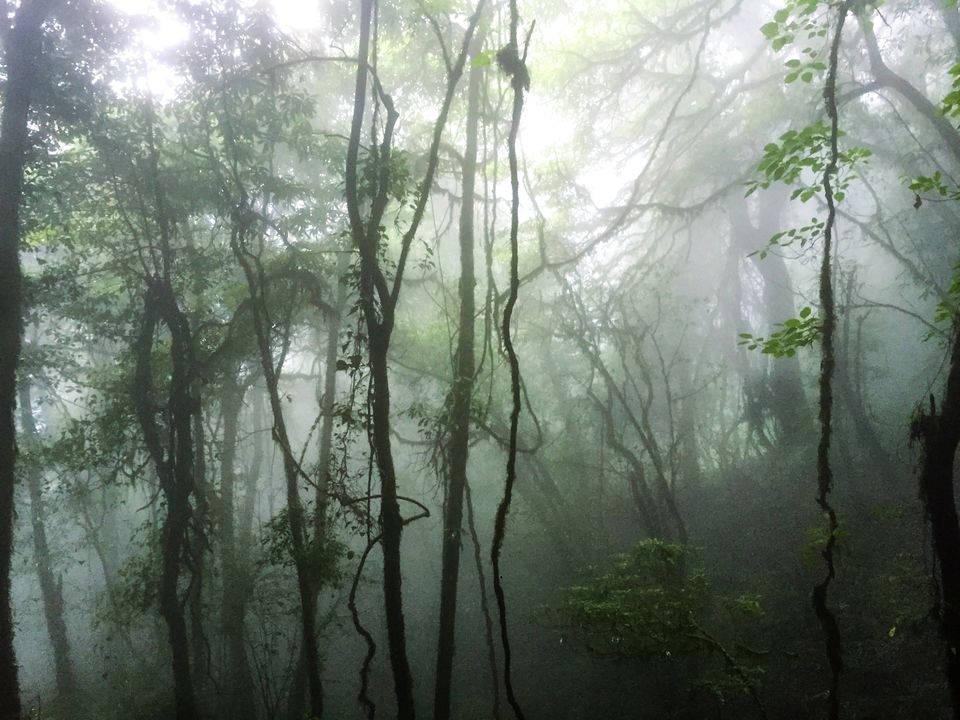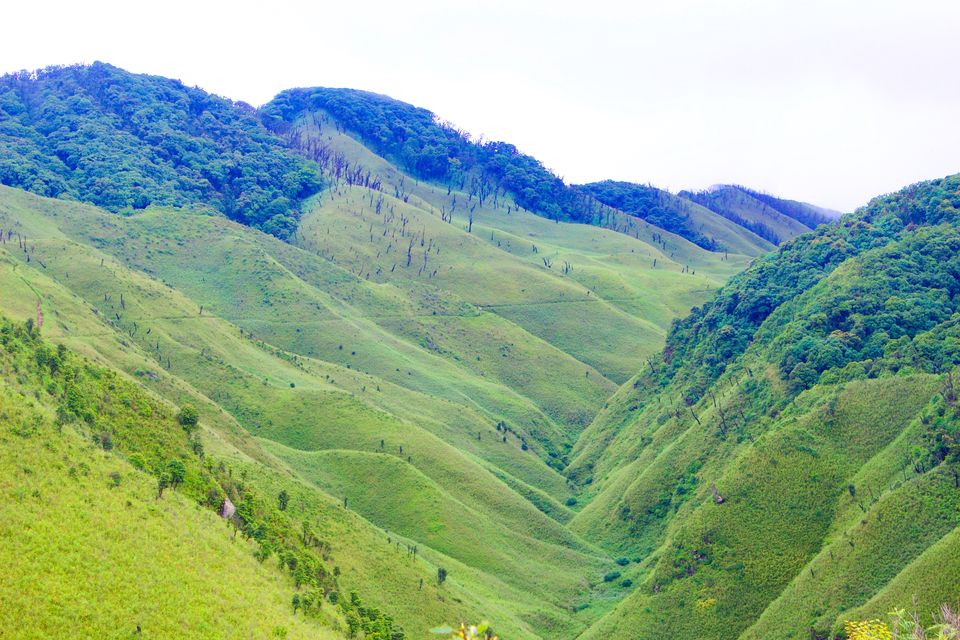 Getting to Dzukou Valley
I was feeling lazy, so I didn't wake up till 10 am. I had planned to do the Dukou valley trek, so I asked around the locals about how to reach and all. There are 2 ways to reach Dzukou Valley, one from Zakhama village, which is relatively shorter but very steep, and another from Viswema, which is longer and very muddy, but relatively very easy. I decided to start from Zakhama (you can get a traveller from BOC to Zakhama for 50 rs). I packed some snacks and water from the village, and started at around 1 PM. At the starting point I met some guys who were coming down, and they suggested me not to go because I was alone, and also late to start as it gets dark early in the and It'll take at least 5 hours to reach the valley. I also did not know what the place had to offer, or how the trek is going to be for that matter, but then "I don't follow rules, I follow adventure". I started the trek, path was really muddy for the first few kilometres and then started the climbing. It was not really the issue with the climbing but I was bit scared, remembering my experience at David Scott Trail, as I was alone and it was equivalent to the dark in the deep forest due to the clouds and the canopy, hardly letting any sunlight to penetrate. I was praying that it would not rain. There was a point during the trek, I was like dude this can't be the way up. I thought I was lost, but I was using the map to see the how much elevation I have to gain and which direction is the Dzukou valley(photo point), you should use the terrine feature on the google maps, it's really helpful to maneuver the way up . I took only 3 hours to reach the top, and I was really proud of myself hehe. I really had no idea of what to expect from the valley, I knew it was beautiful, but what I saw up there blew my mind.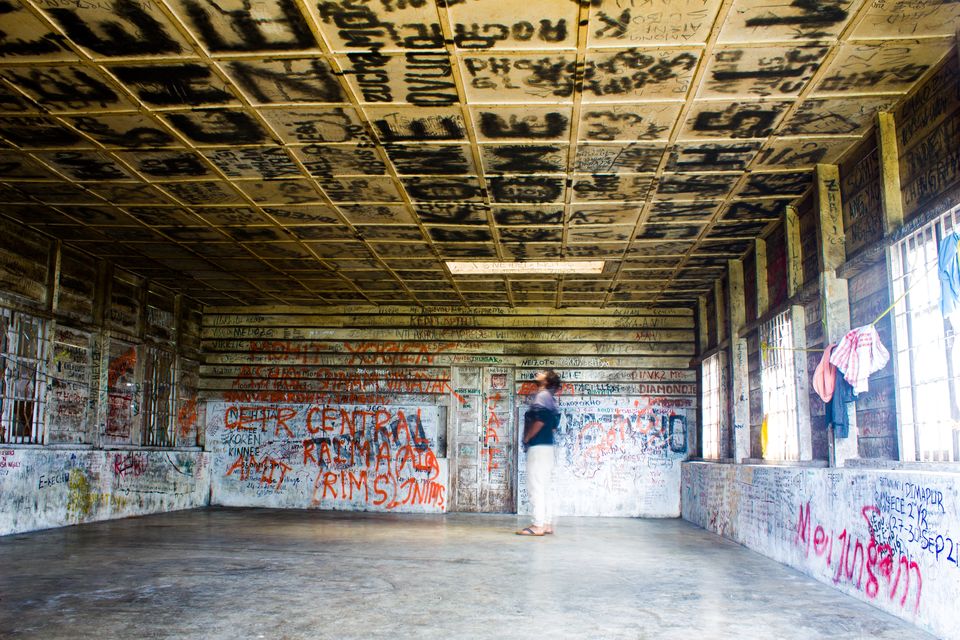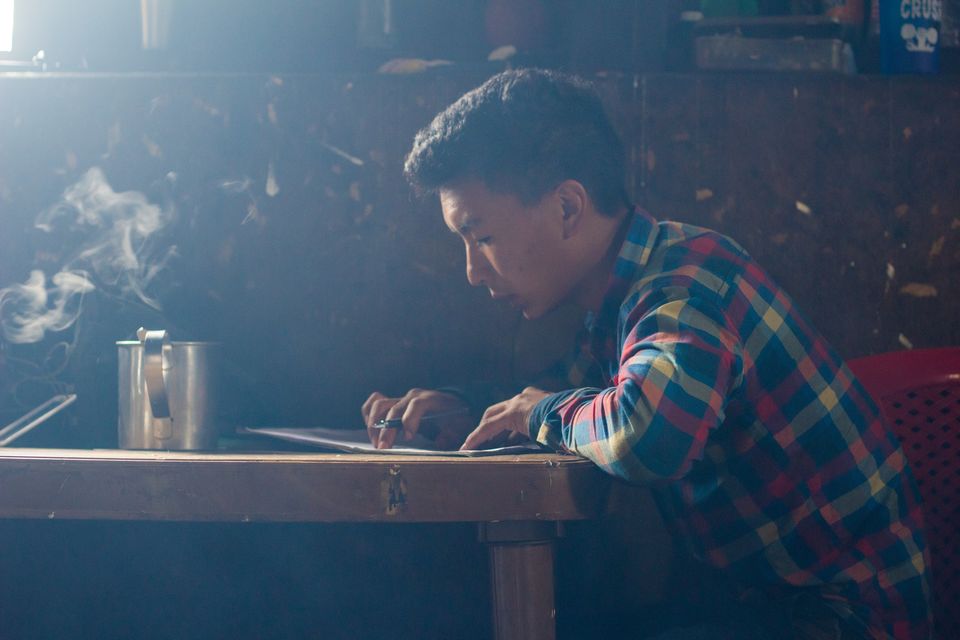 I was feeling so blessed and grateful for after all the things happened, I took the trip, and get to see this beauty. The Dukou valley guesthouse was another 1-2 kms from there, it started drizzling again and the path was really muddy. I reached the guest house, all tired and sweaty. I had no idea about the sleeping arrangements at the guest house. There were 2 dorms, can accommodate about 30 people each. There is 100 rs. entry fee to the guesthouse, 50rs per night to stay in the dorm, and 50 rs each for blanket and the mattress. you can bring your own mattress and blankets, sleeping bags too. So I set up my mattress, put my bag, and as I was starting to feel cold, I changed up. I had a black tea, it was so relaxing, and the view was a complement to it. There were 3 huge friendly dogs, who started licking my face as I was petting them. I met this cool group of school teachers from Dimapur, and they offered me to have dinner with them ( perks of being a solo traveller, everybody is ready to help you). We ate, drank, smoked, danced, sang, and shared stories, my idea of ending a perfect day.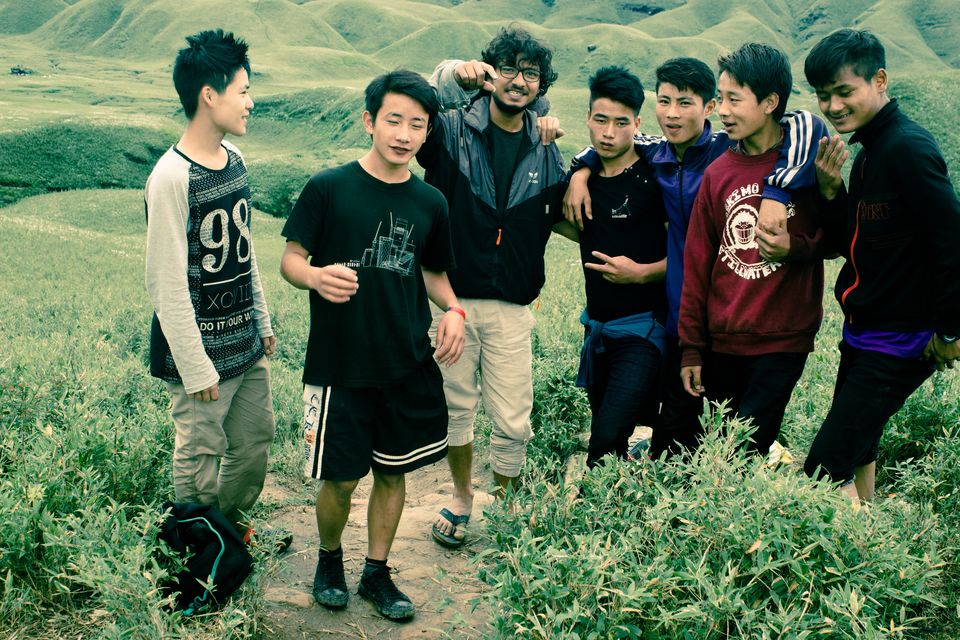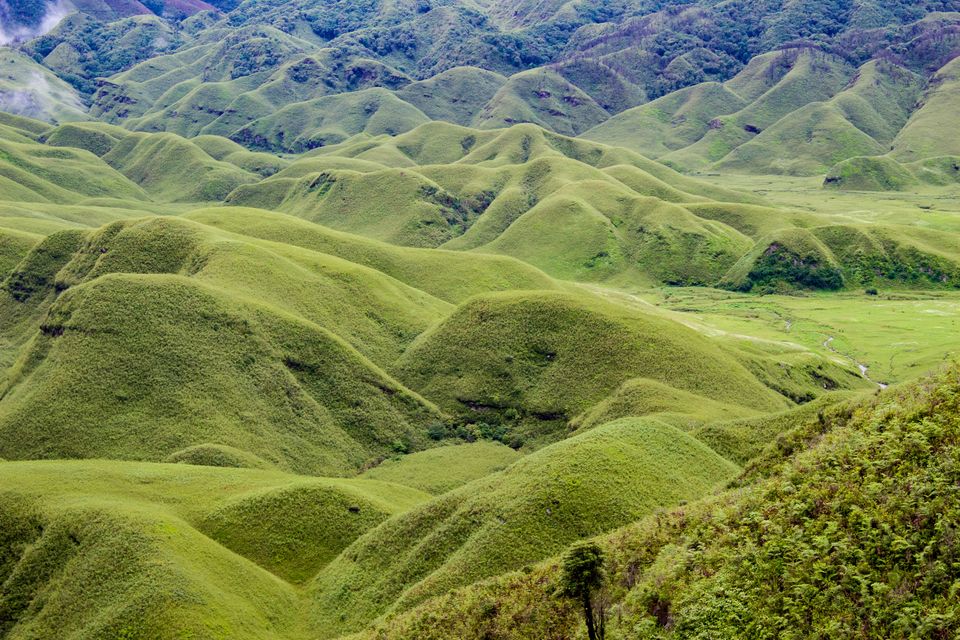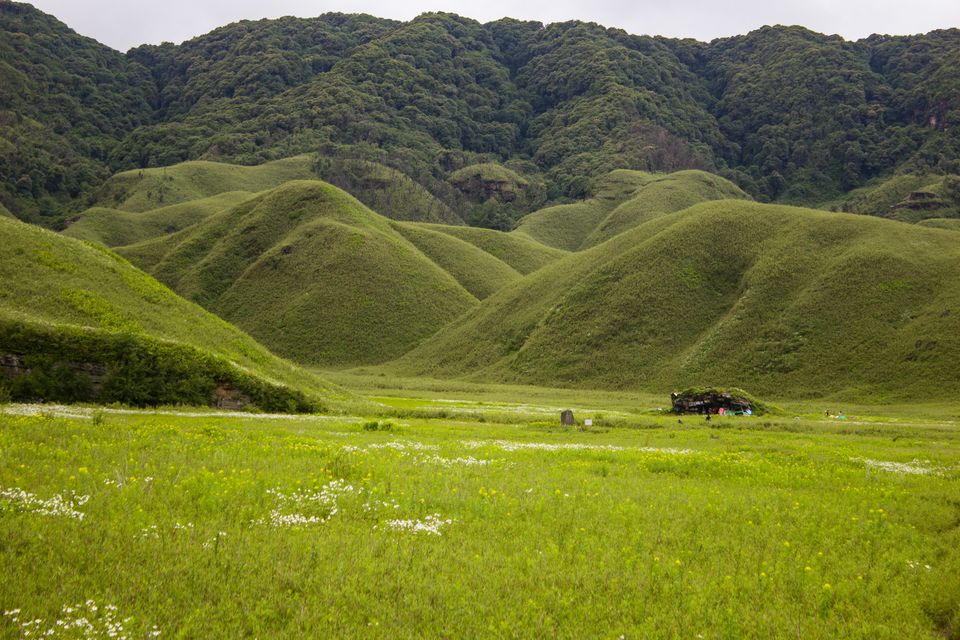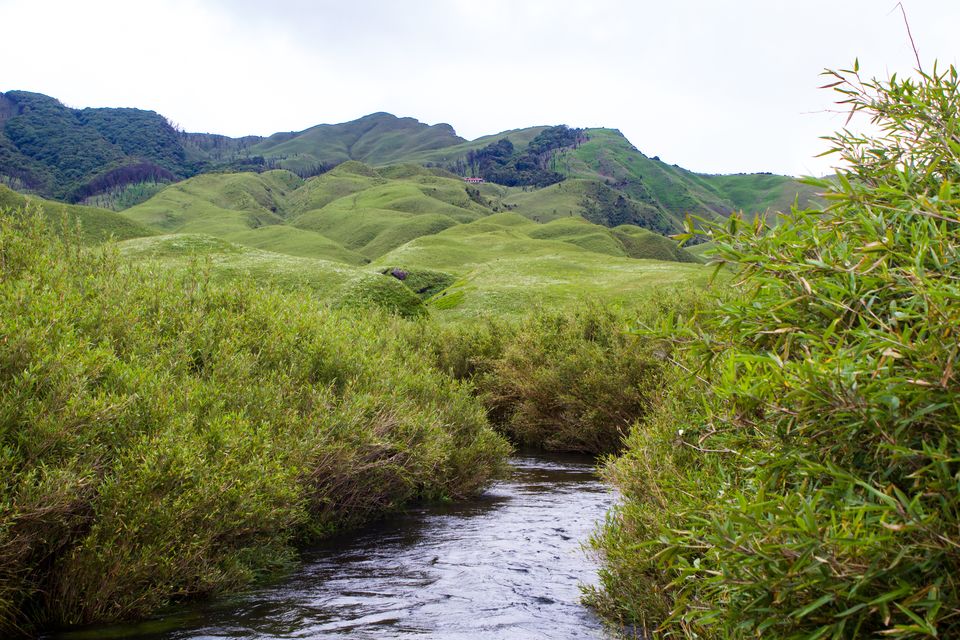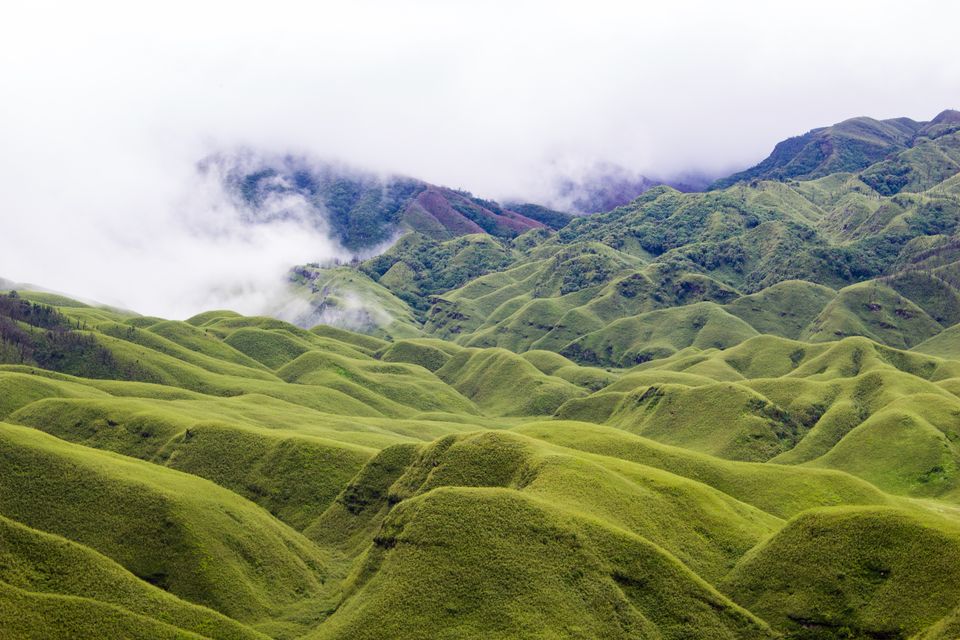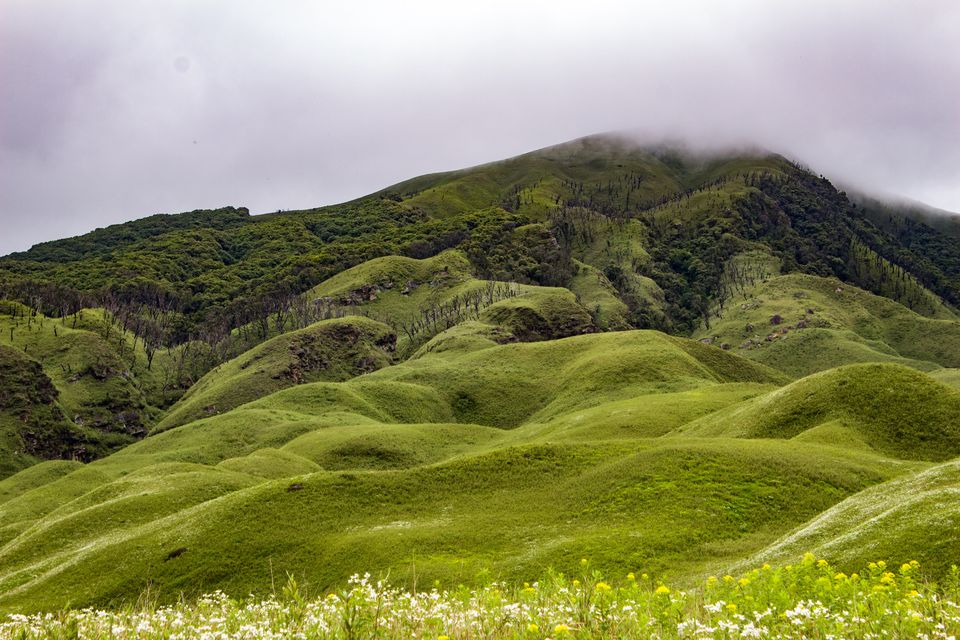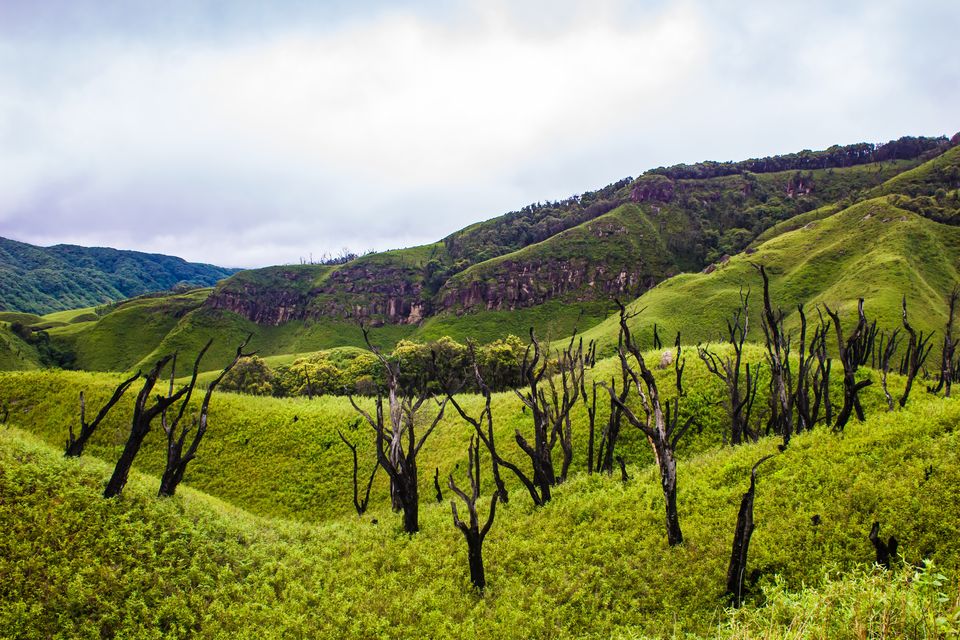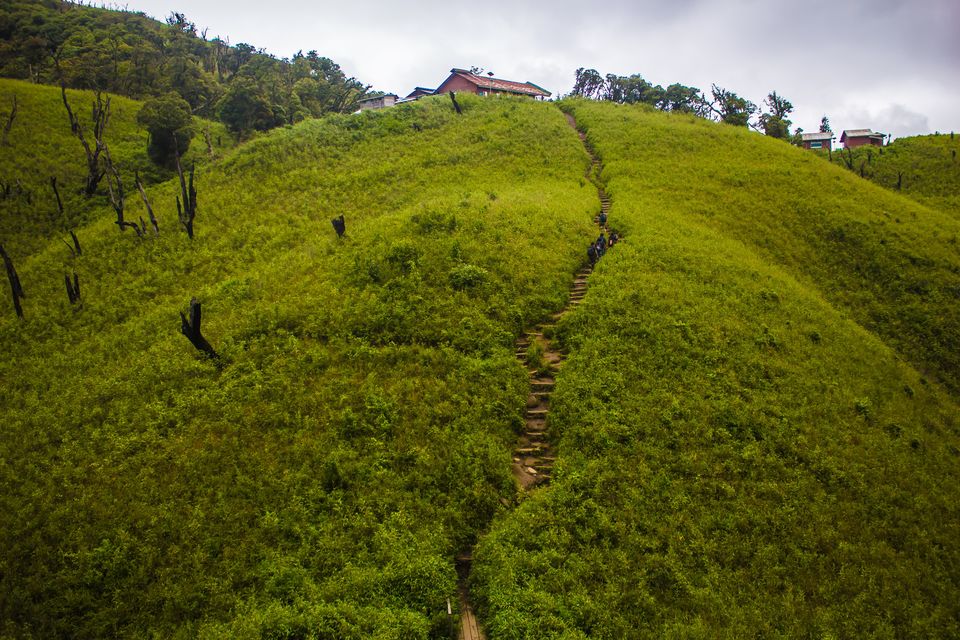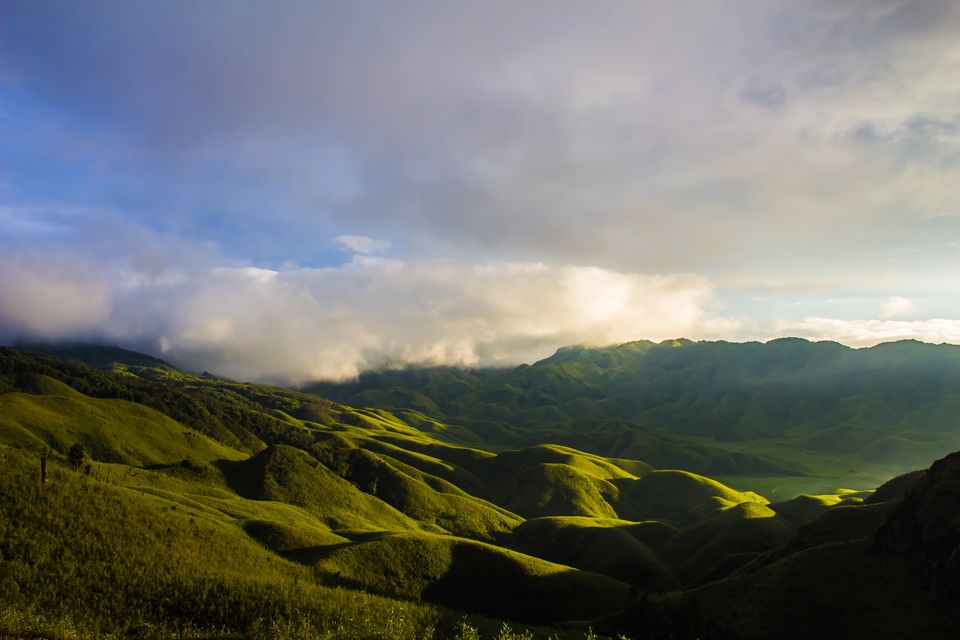 Exploring the valley
It rained like crazy during the night, and the roof was banging hard, but I couldn't feel a thing as I was very tired. I woke up early and it was still drizzling. I had a tea, packed some maggi noodles,eggs, fire wood, and utensils from the guest house, and left to explore the valley. no doubt that the place is so scenic that you can take awesome pictures even if you don't know how to properly hold a camera. But, apart from that, you can do so much exploration in the valley, there are 6-7 caves you can find but only if you are willing to walk. You can take a bath anywhere in the stream, but the water is very cold (it freezes in the winters) so it's all up to you, and the water is so clean that you can drink it too (infact that is the only option for drinking water). After all the walking, while I was looking for a place to cook my maggi a group of local people approached me, we had a smoke and they invited me to join them at their camp. we smoked some more, I cooked my maggi there, they also offered me some pork, problem solved and everyone was happy.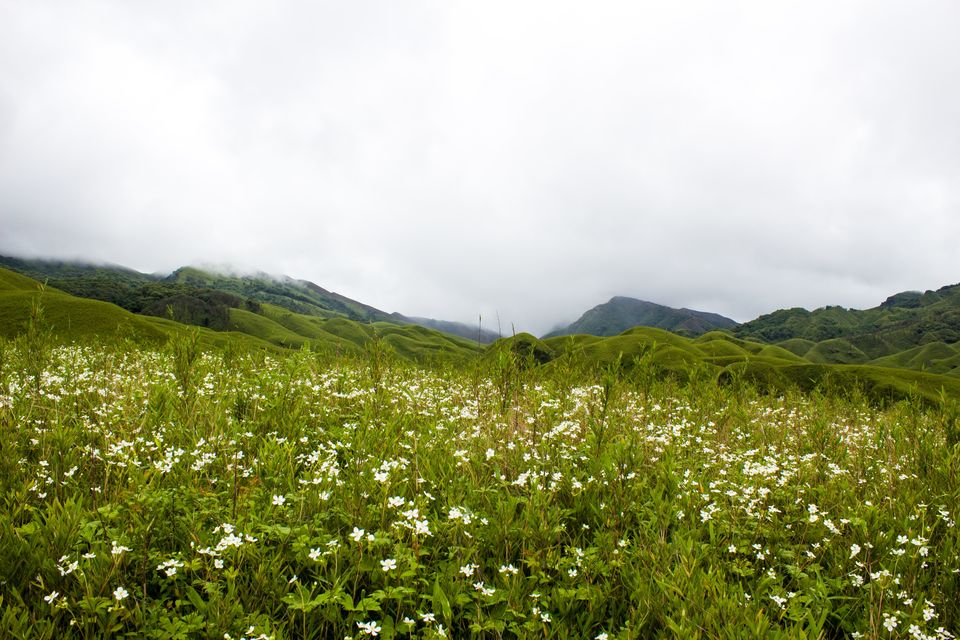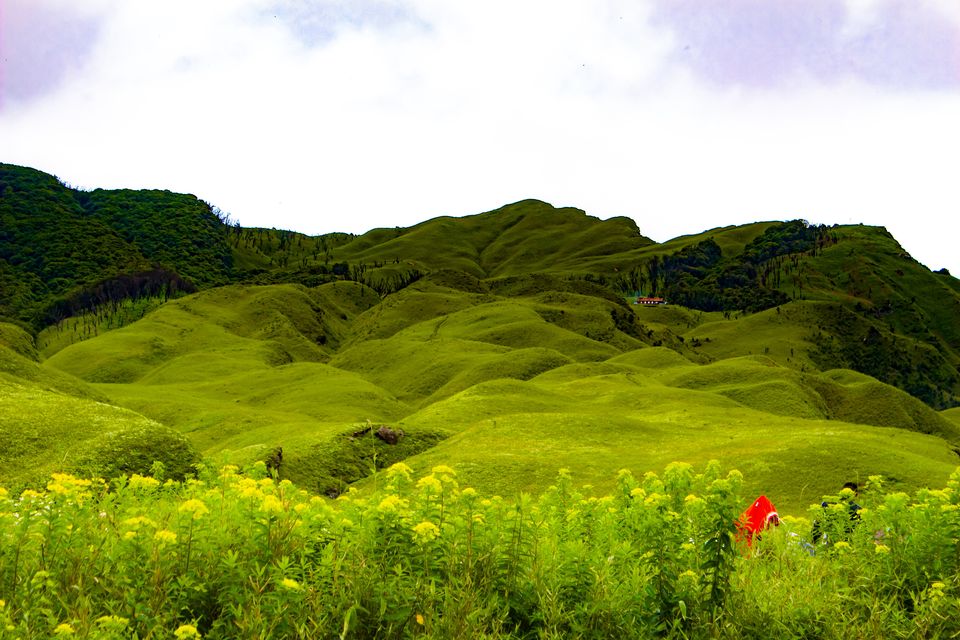 The Valley of Flowers
Now, the most important thing about the place, Dzukou valley is called valley of flower, and many kinds of flower grow there. May is the season for purple lilies, which covers the entire valley. And early July is the season for the white and yellow rhododendron, which also covers the entire valley like a flowery blanket. I was a bit unlucky as I went there in the mid of two seasons, when the lilies were almost disappeared and the rhododendron were starting to bloom. If you come here in winters, you might get lucky to see a snowfall.
This place was like this only, if you go there, all your thoughts and worries about past and future will disappear, your heart will start to dance, and only thing left will be "you in that moment" where you will meet yourself once again.
Some things to keep in mind
The valley is unbearably cold in any month of the year, so don't forget to pack your woolens. Though the valley is always beautiful, try to visit there in May, or early June. If you are planning to camp, do not bother to carry the weight of the utensils, as you can rent em from the guesthouse. If you are planning to stay in the dorms however, stay in the one with the wooden floor, as it is less cold than the other one. The trek is very steep and tiring, so don't forget to pack some snacks, and lots of water. You won't get much to eat in the guesthouse, so pack accordingly. Bring your own smoke, because only option there is to smoke biri, and trust me it's not good. Ask the guesthouse keeper, about the caves and places to explore in the valley.