Meghalaya – The foothills of Himalayas, people also call it the Abode of Clouds. After I finished my trip to Darjeeling – Sikkim, it was the time to move to Guwahati. I reached Jalpaigudi again to catch an overnight train so that I reach Guwahati in the morning. In Darjeeling – Sikkim, every time whenever I used to tell someone that my next destination is Meghalaya. They used to warn me saying "Are you sure, you want to go there alone? Do you know that those areas are famous for Naxalites? & I used to just listen to their horrifying incidents which had happened in the past.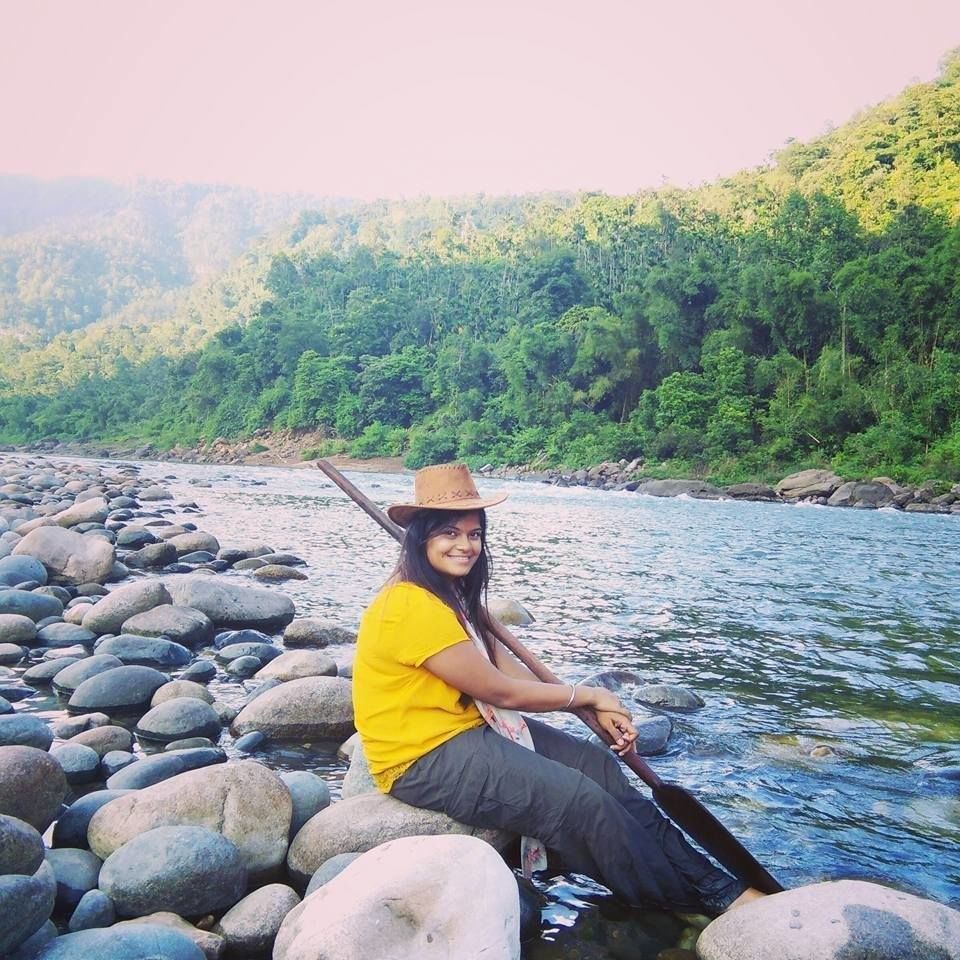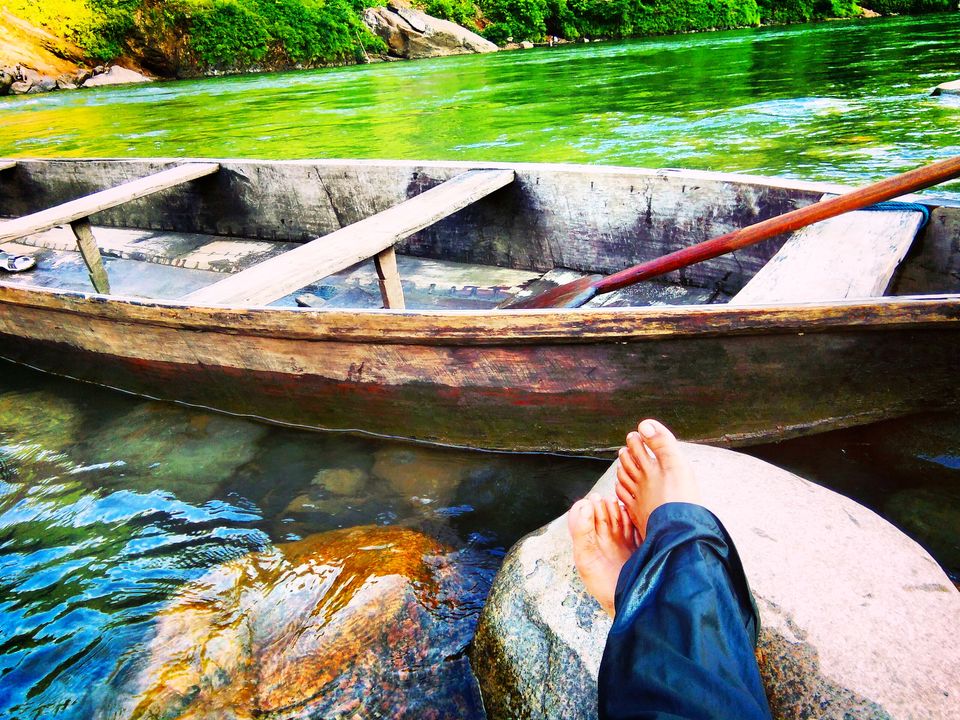 I was at Jalpaigudi station, but thinking whether I should go there or not. Whenever I travel solo, my safety is my 1st priority as I can see my parents face in front of me every time I make any decision. However this time, I kept my hopes & positivity alive in my heart. Without thinking much, I took a train to Guwahati. When you're not sure about some place then you don't feel happy from inside. The same thing was happening to me till the time I reached Shillong – The capital town of Meghalaya. Again I took a shared Sumo from Guwahati to Shillong. On the way, I could see a different culture; it looked like as if everything from costume to language, from food to house structure has taken a 360 degree turn altogether. I was searching for some Naxalites in those dense forests as there was just naxalites word floating in my mind that time. I couldn't think of anything else.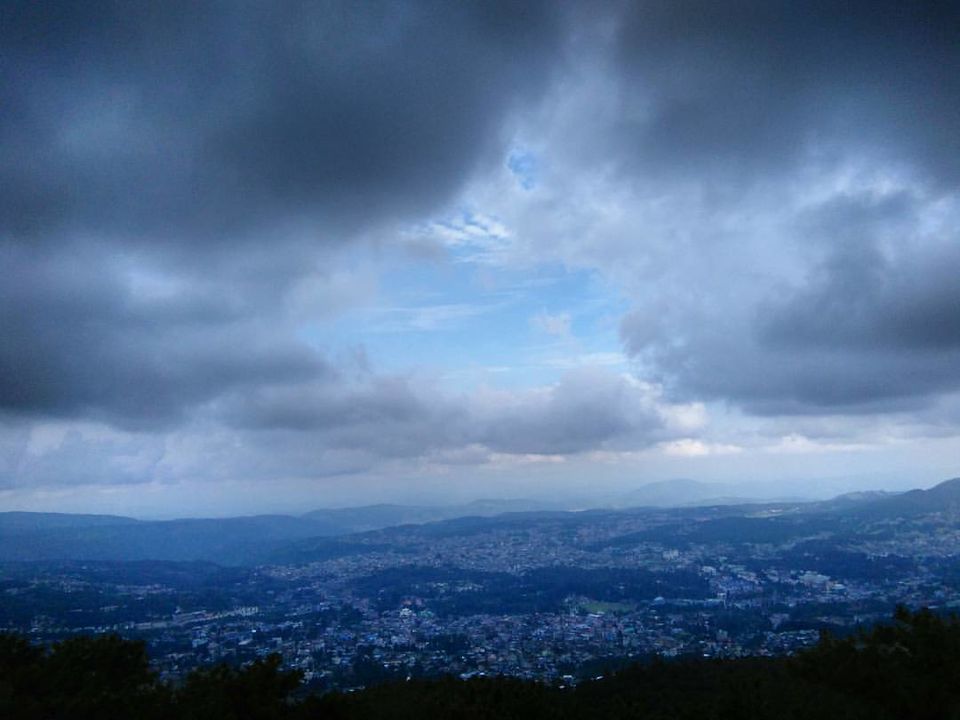 My eyes were experiencing something which they had not seen before. I felt like, I am entering into Mowgli's Jungle book stories. Suddenly all my wrong thoughts disappeared when I reached Shillong. As soon as I reached my guest house, I laid down like a dead body on the bed. Then I went to my window & what I see, a beautiful street with Vintage Street lights covered with colorful flowers. The manager of the hotel told me that there are no issues of Naxalities in Khasi hills as they are based in Garo hills. Main tourist attraction is located in Khassi hills of Meghalaya & you're surrounded by the best people. I immediately called the taxi driver who has dropped me till my guest house. Whenever I plan sightseeing tour, I only prefer going to few places out of so many places. Usually every tourist place has its big list of places with overpriced rate card. However I only opted for elephant falls & Shillong peak point. Taxi driver charged me 600/- for those 2 places, I agreed also as what else I will do if I will try to save money. My taxi driver was a Khassi. This community is in the majority in Meghalaya. They're similar to catholic community I feel. Throughout the journey, he only talked as I was just enjoying the serenity at its best. As soon as I reached Shillong peak, it was extremely crowed but the whole view was heavenly beautiful therefore the crowd didn't bother me much. Shillong peak is located near the Ariforce quarters so you need to submit your residential proof before entering & photography is prohibited till the time you cross the Ariforce area. From there, Elephant falls is another half & hour journey. I must say, Elephant falls could be the best place in Shillong if it remains less crowed. You can't do anything about the crowd so even I enjoyed my own time & photography. Recently Narendra Modi Ji has visited Elephant falls so you can see his picture as well at the entrance. After wandering, I came back to the guest house again.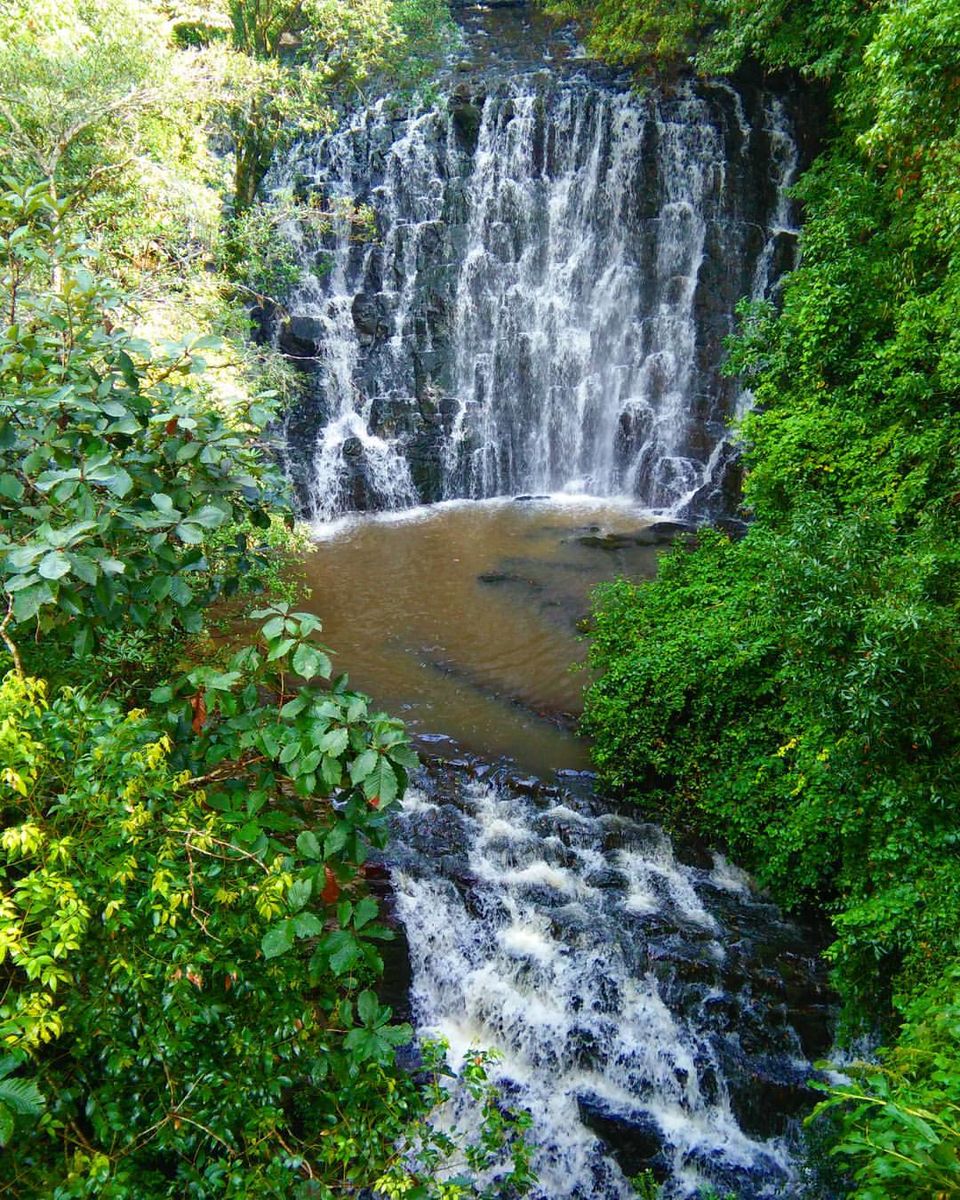 As soon as I reached my guesthouse, the manager told me that there is one girl who would like to go to Mawlynnong & Dawki. I was lucky to meet a girl from Bangalore as I again got someone to explore the place. In one day only we both had become a good friend as even she was solo female traveler. Next day, early morning we both started with Mawlynnong & Dawki. We first decided to go to Dawki to explore Umngot River which remains transparent during winter season. We were lucky as we didn't face heavy rainfall however on the way to Dawki, it started raining heavily & our dream of experiencing the transparent river died at the same moment. So we decided to first take a move to Mawlynnong – Asia's cleanest village. As soon as we reached, I took my umbrella & ran towards a small place where Mawlynnong ladies were serving delicious food. I saw only women at the canteen, as I had mentioned earlier also, Khassi community is a kind of community where women are being treated as head of the family. They work whereas men take care of the Family in most of the cases. Their younger daughter is eligible for half property in the family & younger daughter's husband is expected to stay at her place to take care of her parents. The villagers of Mawlynnong collect 50/- from each visitor to maintain the cleanliness of the village. Mawlynnong village looks like a garden where they have made small wooden huts. It's so beautiful & clean, you feel like you're visiting some foreign place. We went on to see single Decker living root bridge which is located nearby itself. You can explore tree houses as well at the same place. After exploring this green village, we moved on to see Dawki & Umngot River. We saw Indo – Bangladesh border where you can even click the picture at the check post because of the friendly boding we share with Bangladesh.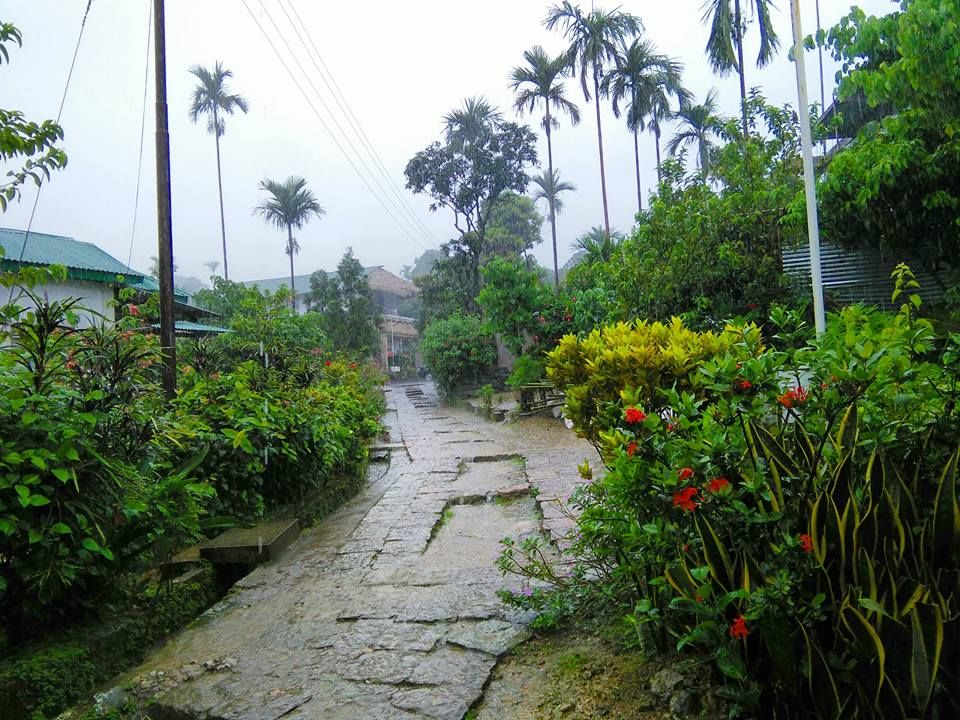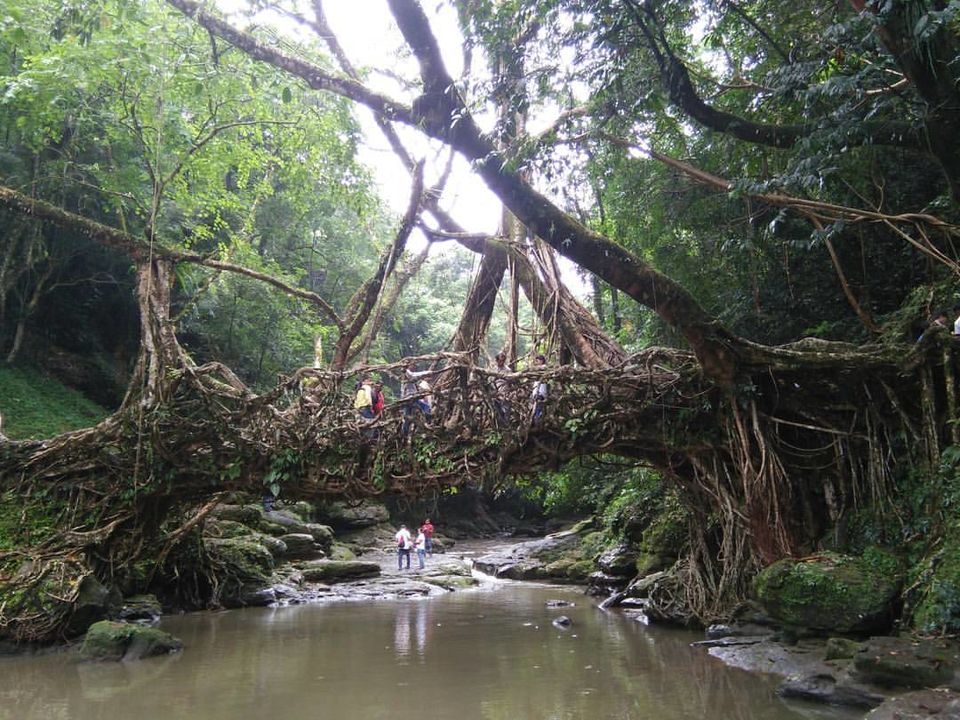 We saw two beautiful waterfalls on our way to Dawki. Finally we reached Umngot River & started with our boat ride. I personally never felt so good before at any place as it was purely the green water, me & the wooden boat. Yes, the river has become muddy because of the rain but it was clean & peaceful. The best memories of my Meghalaya tour I would say.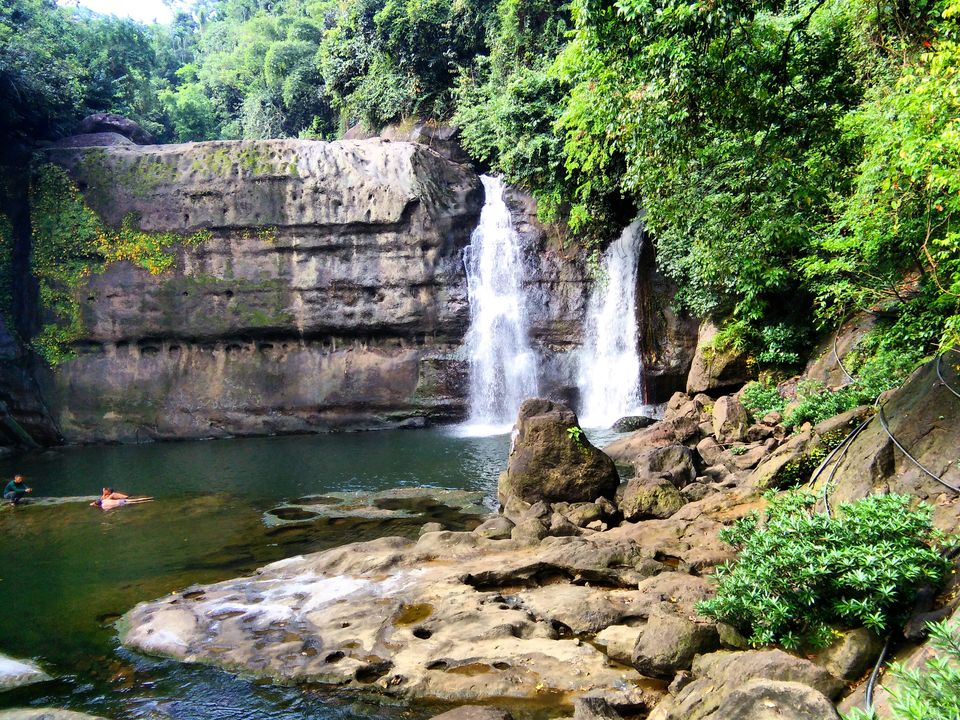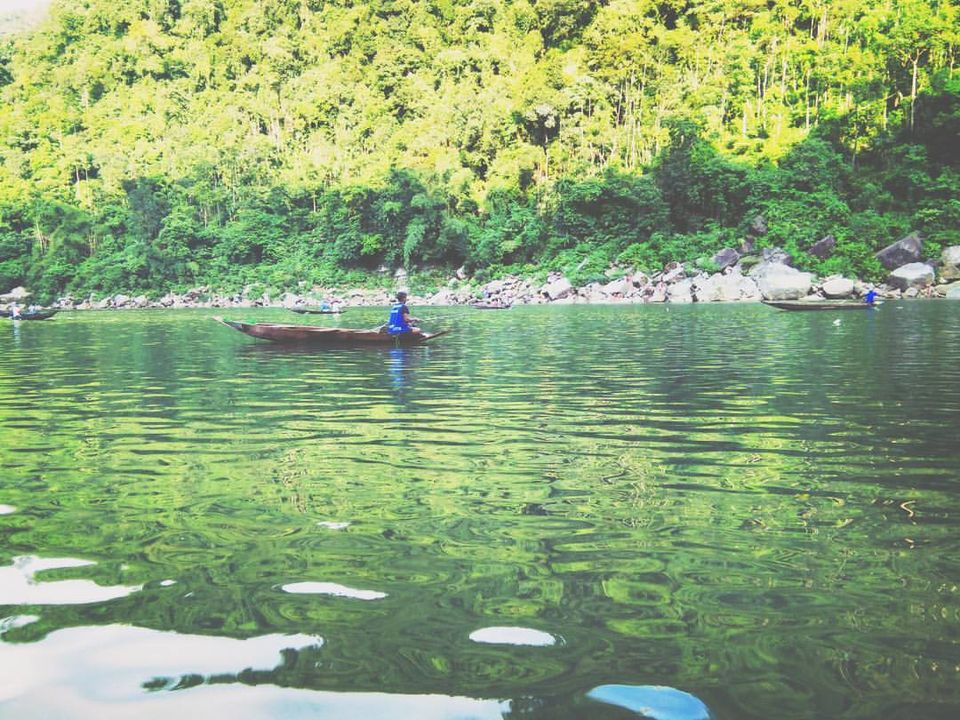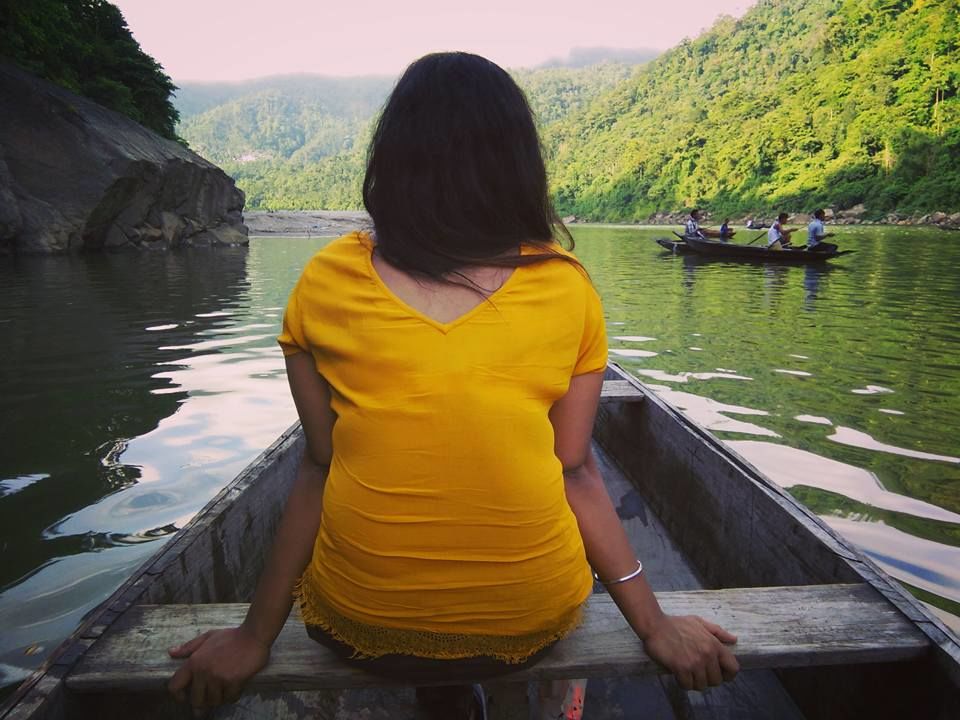 The journey from Guwahati – Shillong – Cherrapunji – Mawlynnong – Dawki was a treasure hunt as every time it gave me a pleasant surprise with its beautiful sceneries. It's raw, unusual & one of the best states of North – east India.
Do watch the Video which I documented & edited for my Meghalaya tour. Like it & subscribe it for more.
The article was originally published on www.conversegirl.com . You can follow us on facebook - womaniya on roadtrips.