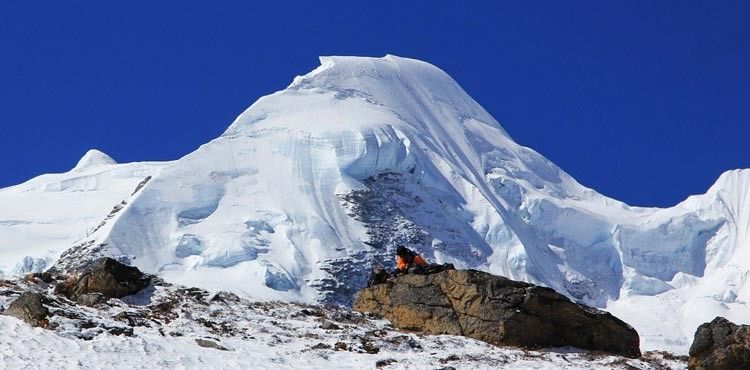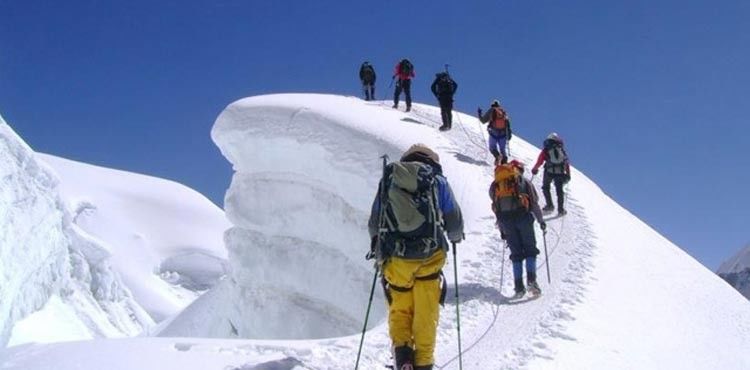 Trip Highlights
★ Mera Peak (6,461m) is the highest trekking peak in Nepal that offers thrilling climbing experience inside Everest and Khumbu region.
★ From Mera Peak summit one can enjoy sensational view of world's towering mountain ranges including Mount Everest, Nuptse, Lhotse, Cho Oyu, Makalu, Amadablam and many other snowcapped peaks.
★ Opportunity to trek through Sherpa cultural villages, Buddhist monasteries, Himalayan Glaciers as well as the rich flora & fauna of Everest region.
★ Scenic mountain flight: Kathmandu – Lukla – Kathmandu.
Trip Introduction
Mera Peak is officially the highest trekking peak of Nepal's permitted trekking peaks. Mera Peak offers a real mountaineering adventure with thrilling experience inside the very popular Everest and Khumbu region of Nepal. The peak rises to the south of Everest and dominates the watershed between the uninhabited valleys of Hinku and Honku. Mera Peak was first climbed on 20 May 1953 by J.O.M. Roberts and Sen Tenzing. However, the proper ascend of Mera Peak was made in 1975 by French climbers Marcel Jolly, G. Baus and C.Honnis following the same route as Roberts but traversing along the connecting ridge to the further summit.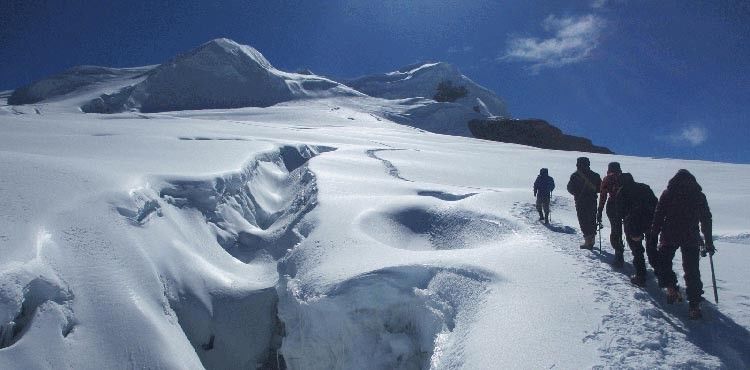 Massive number of climbers choose Mera Peak because it offers unlimited climbing adventure as well as stunning scenery of Everest, Nuptse, Lhotse, Cho Oyu, Makalu, Amadablam and many other snow-capped peaks inside Sagarmatha (Everest) National Park. Mera Peak Climbing is an excellent option for those seeking an adventurous climbing and memorable trekking experience in Everest region. All in all one gets to experience the highland Sherpa cultural villages and explore Buddhist monasteries, mountain glaciers and the rich flora and fauna of Sagarmatha (Everest) National Park.