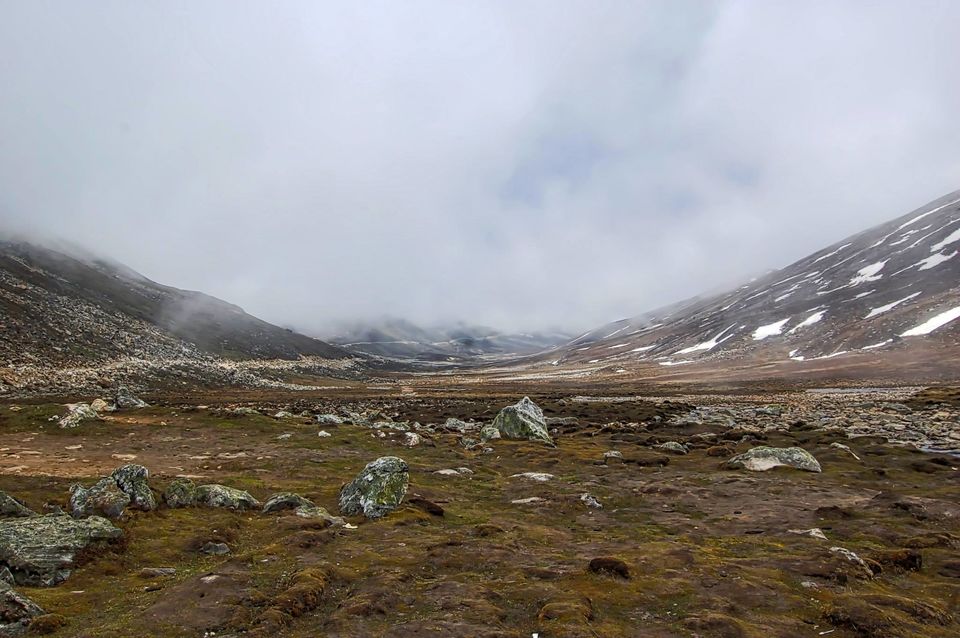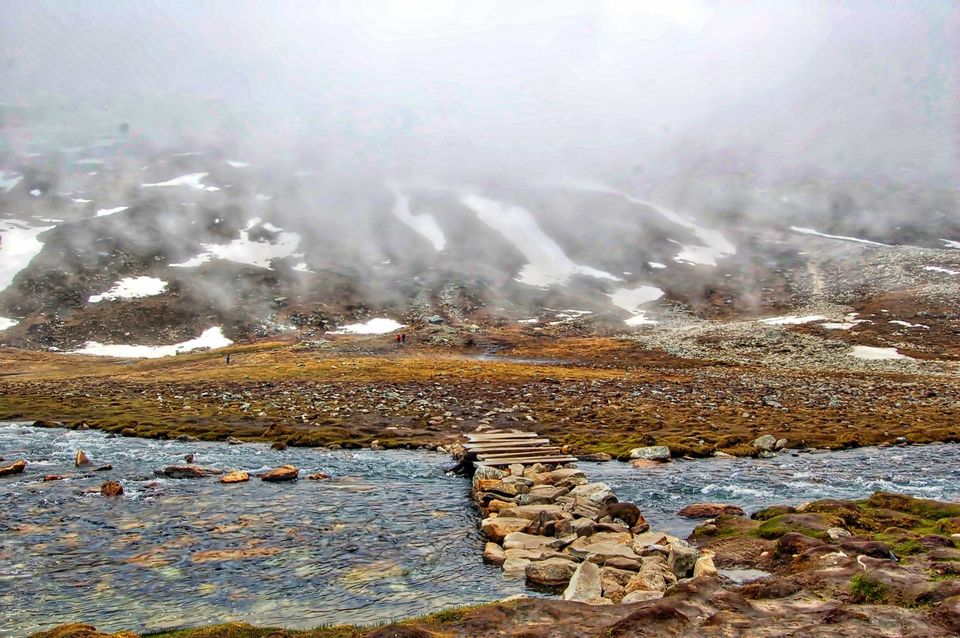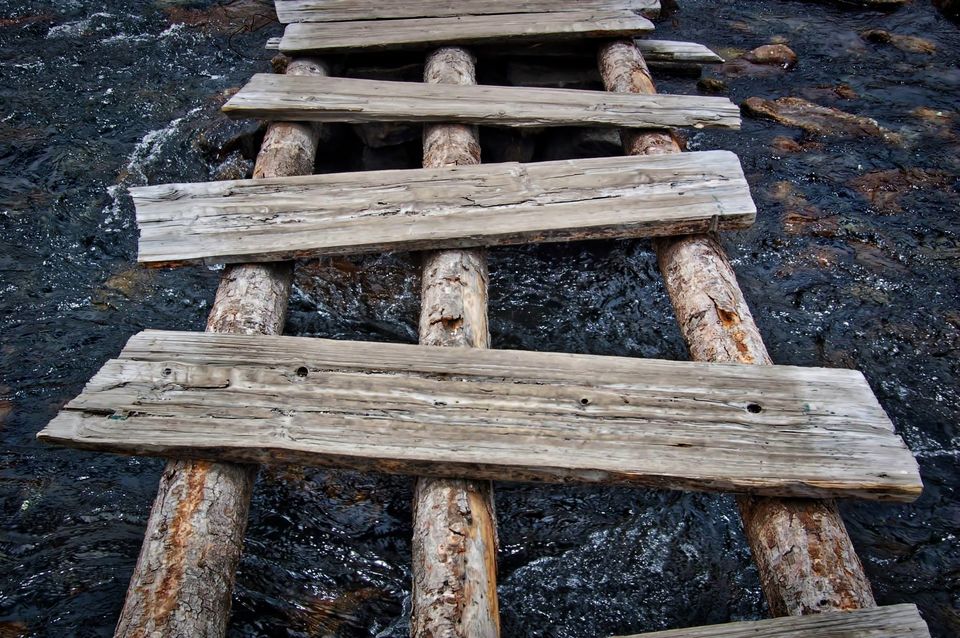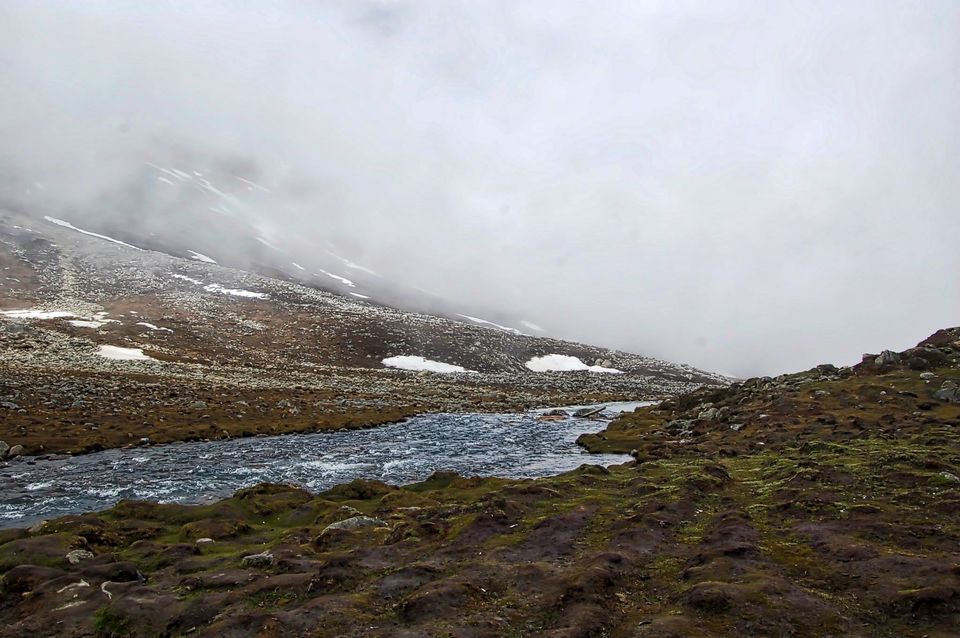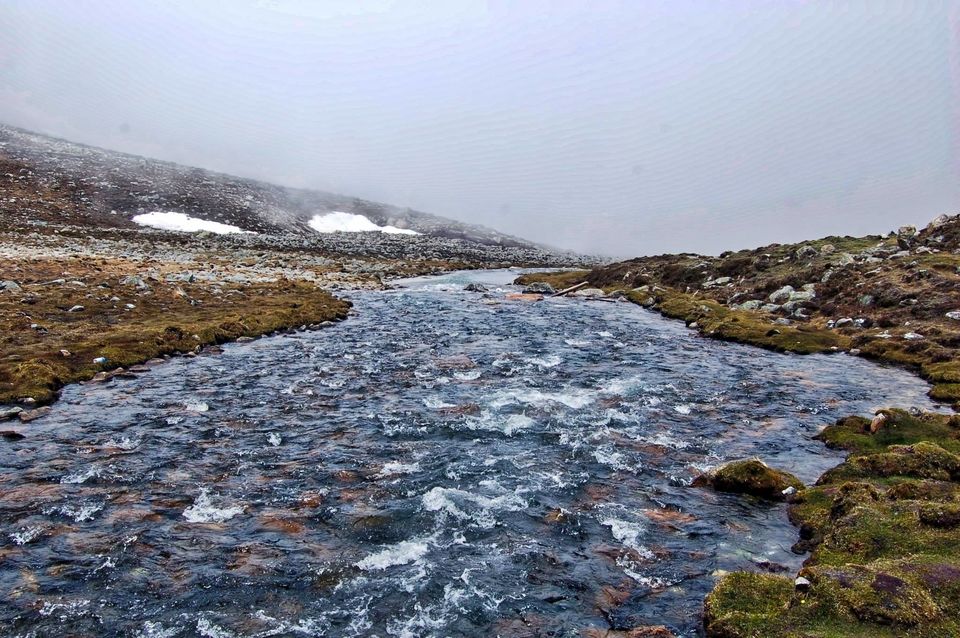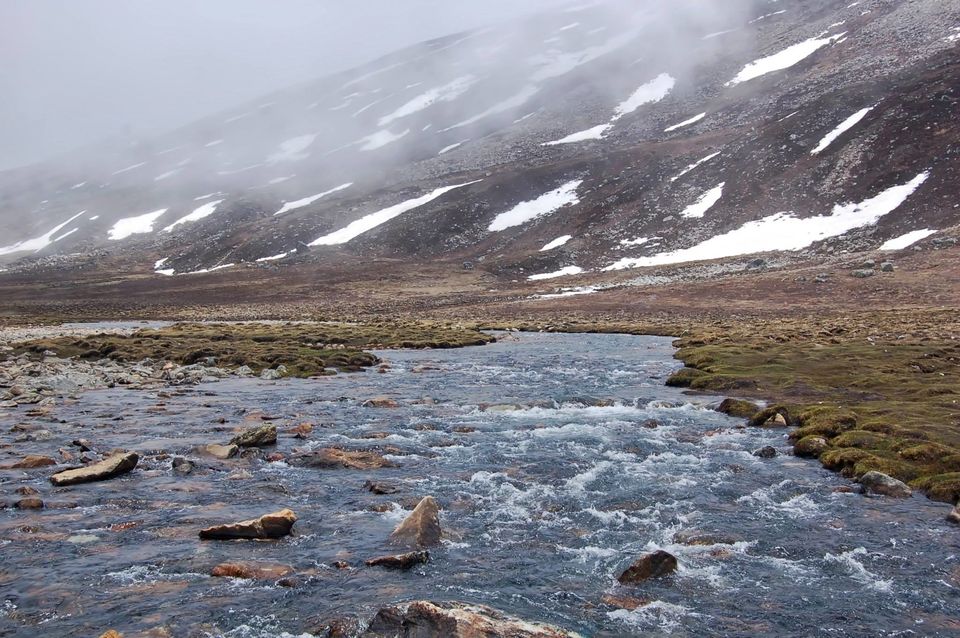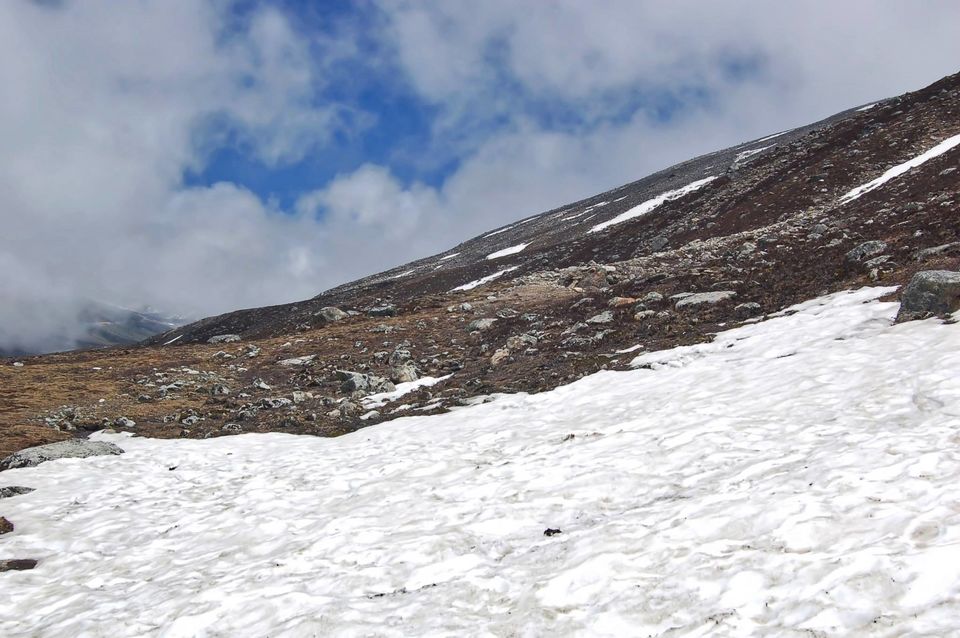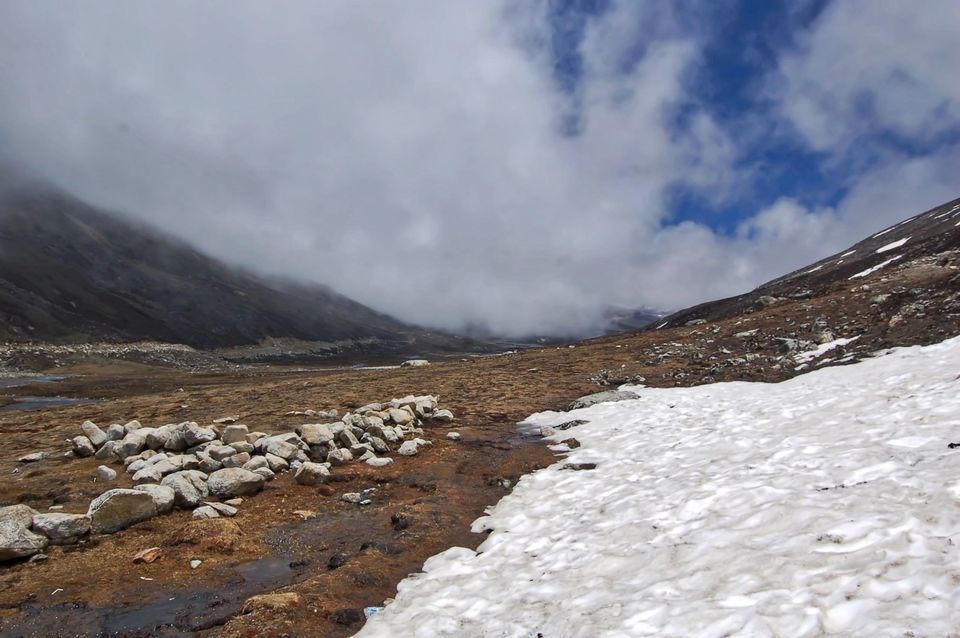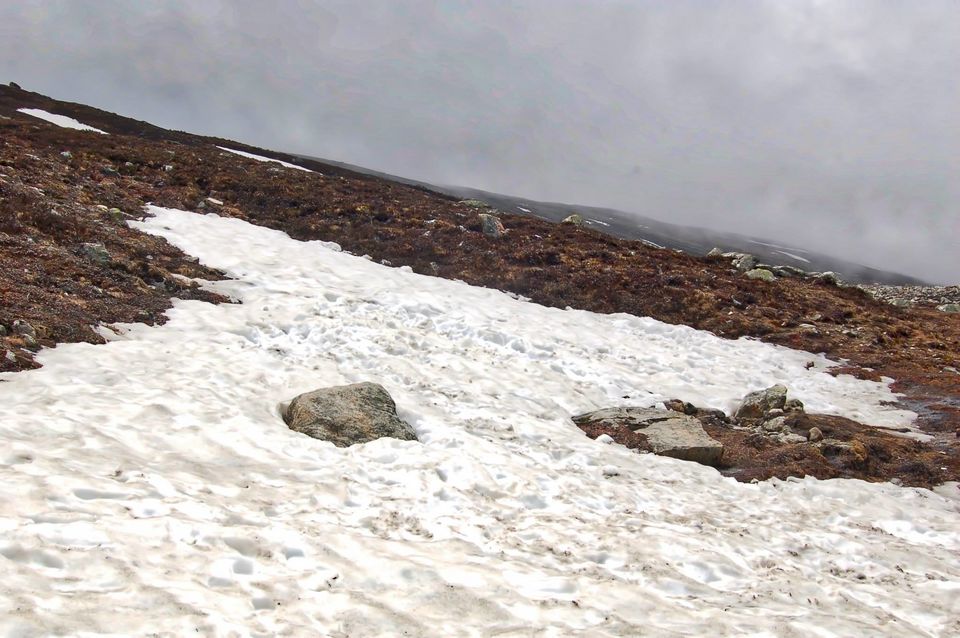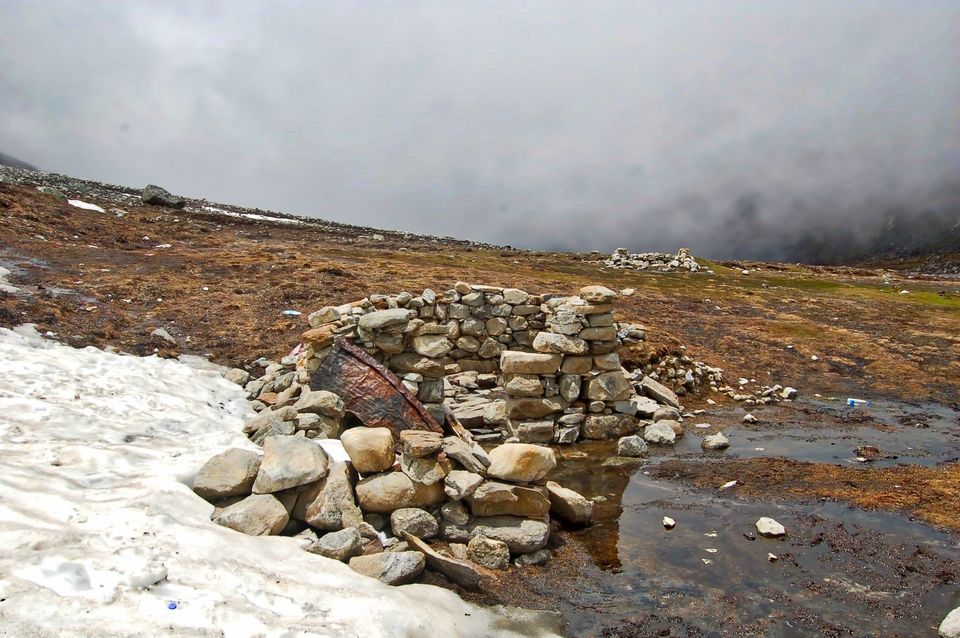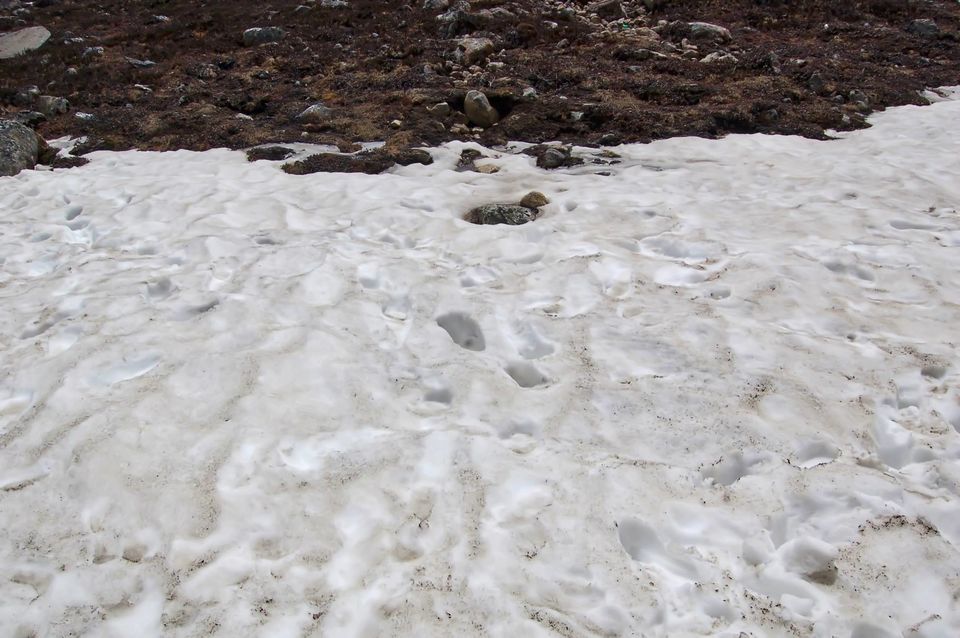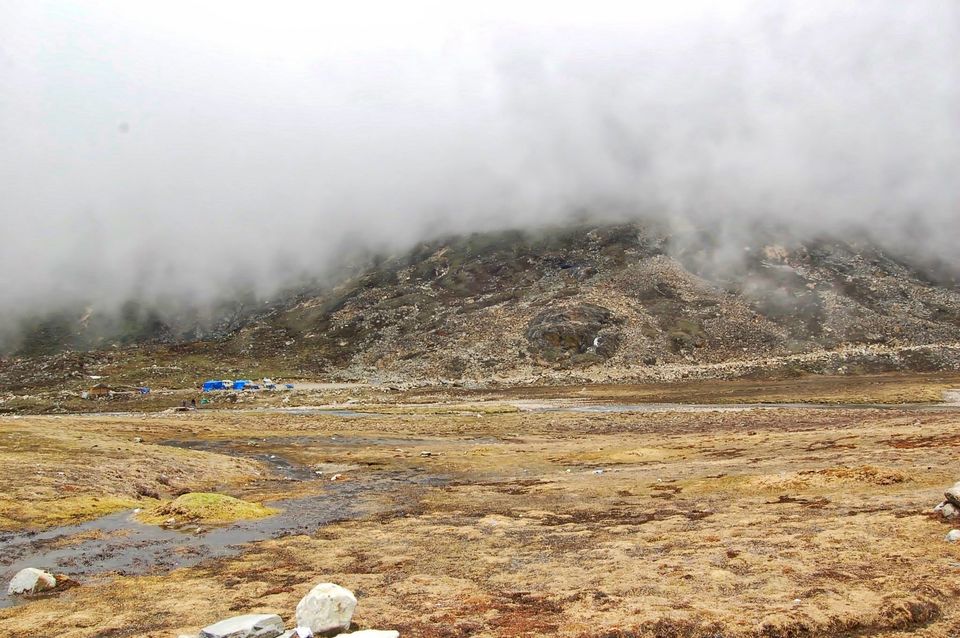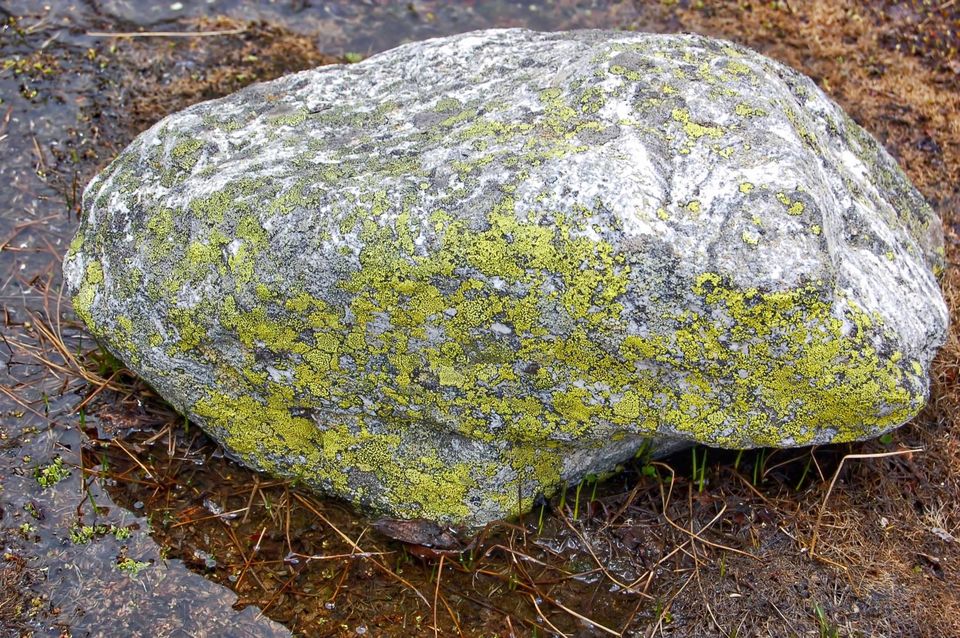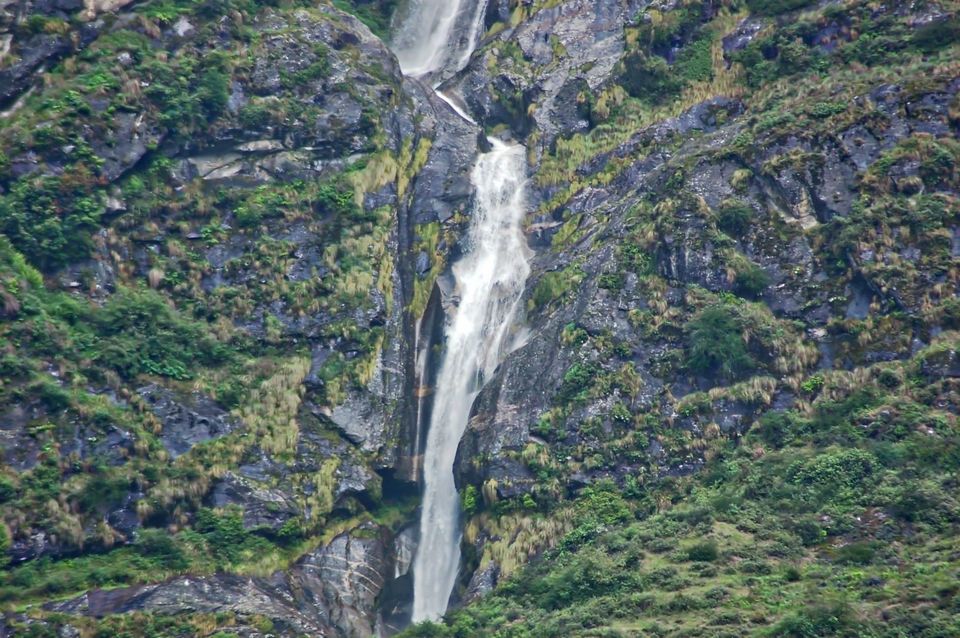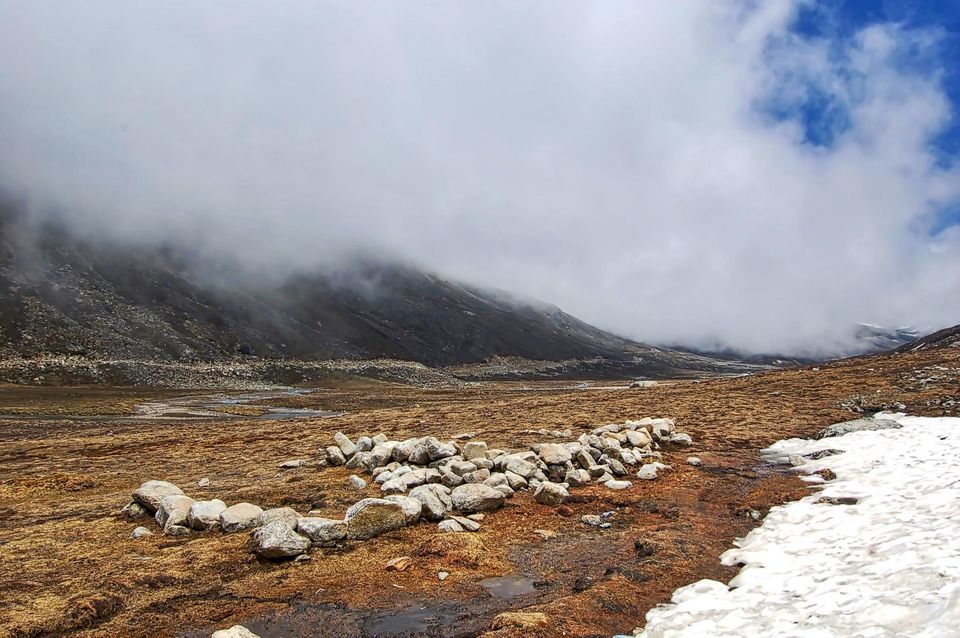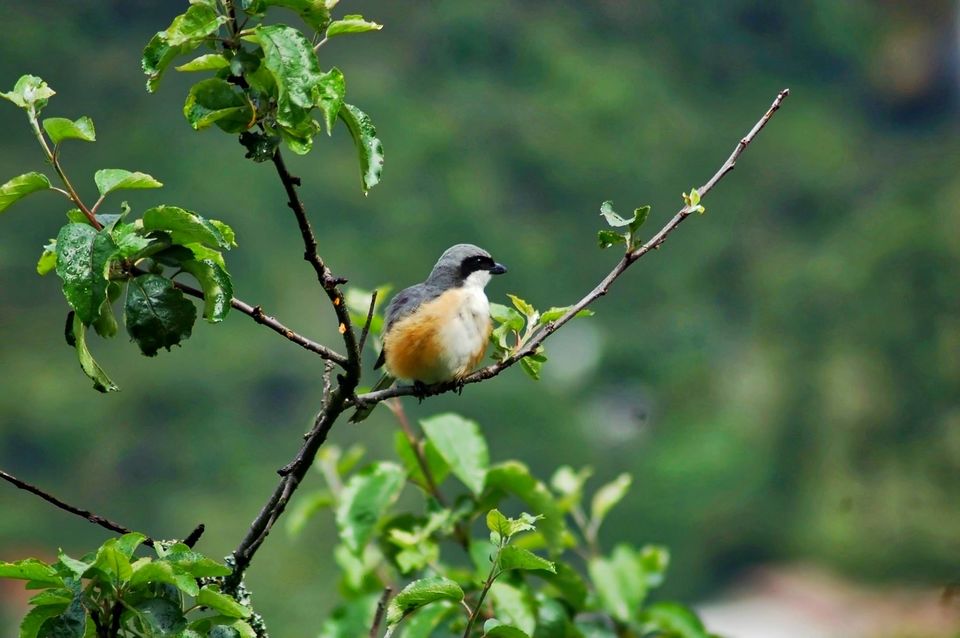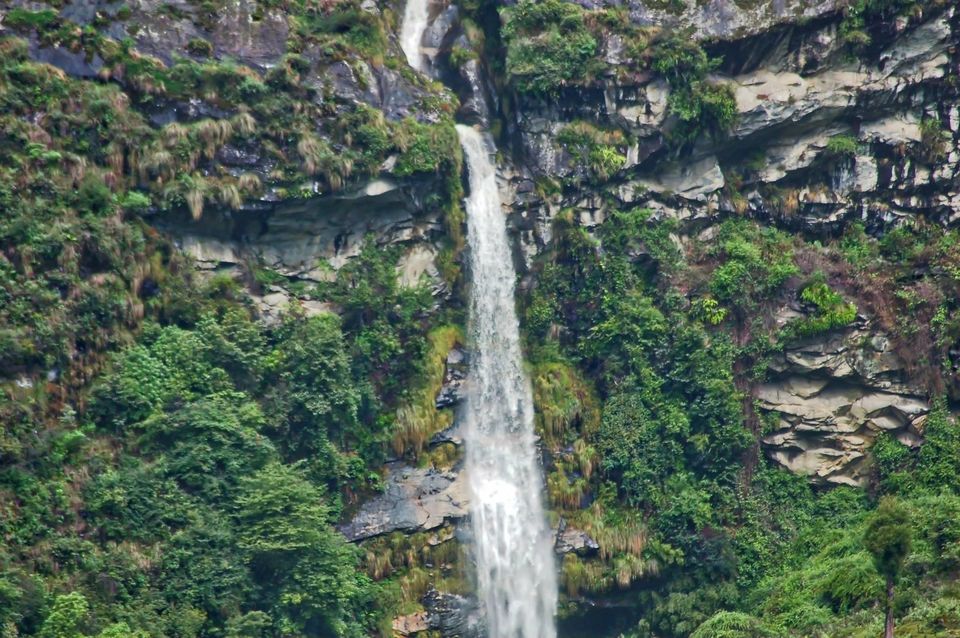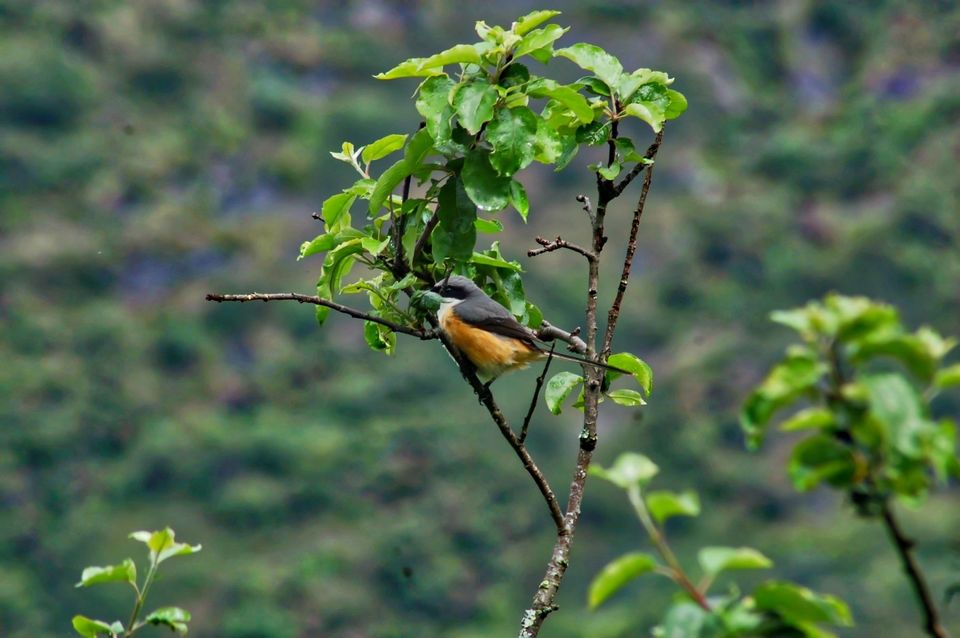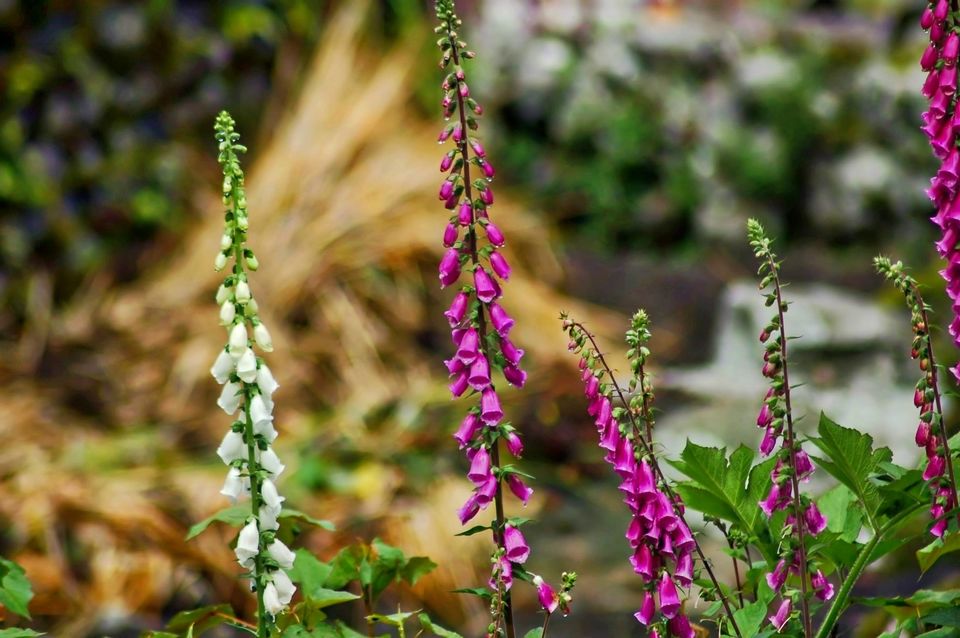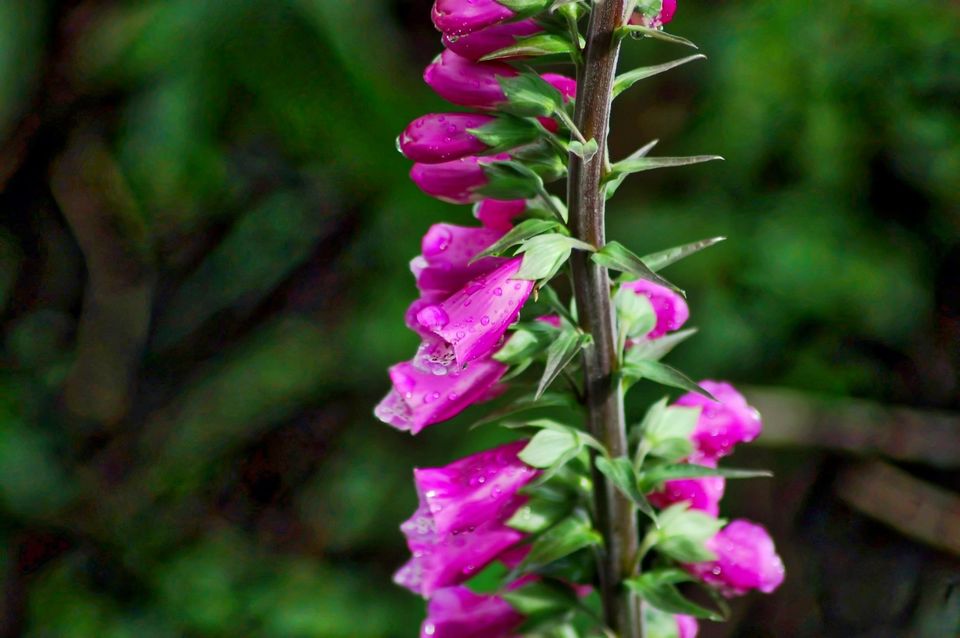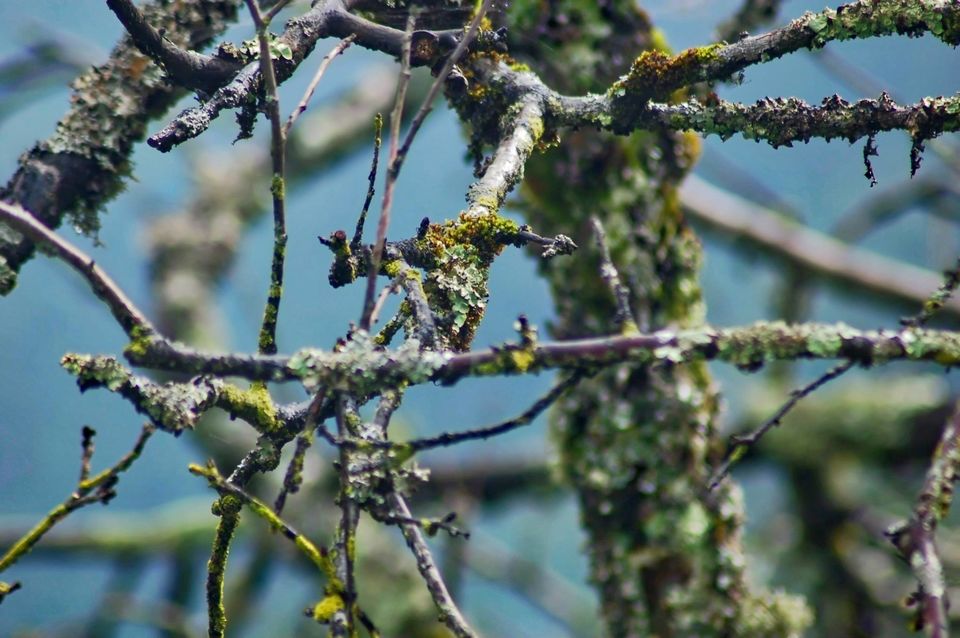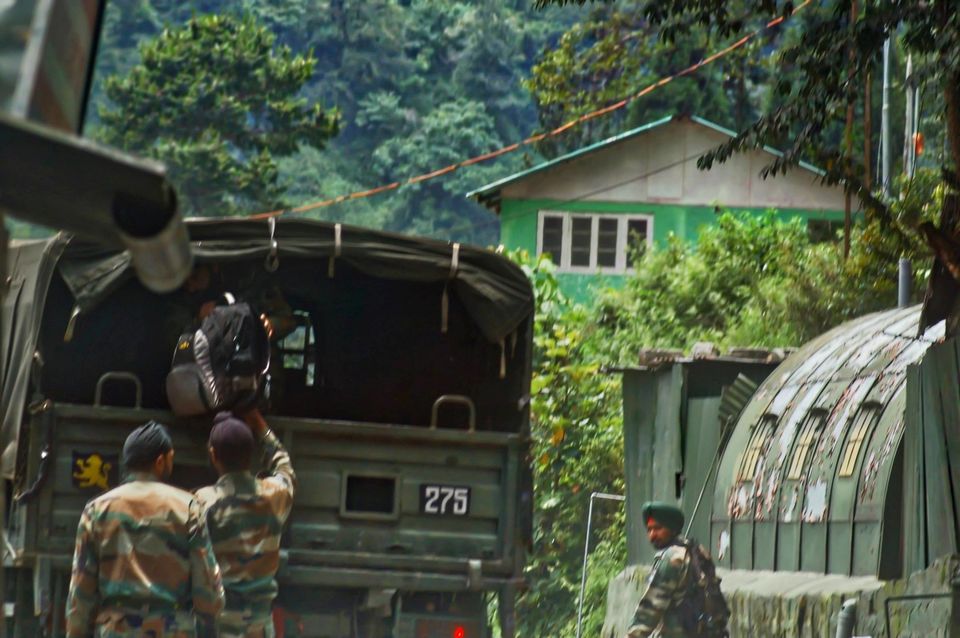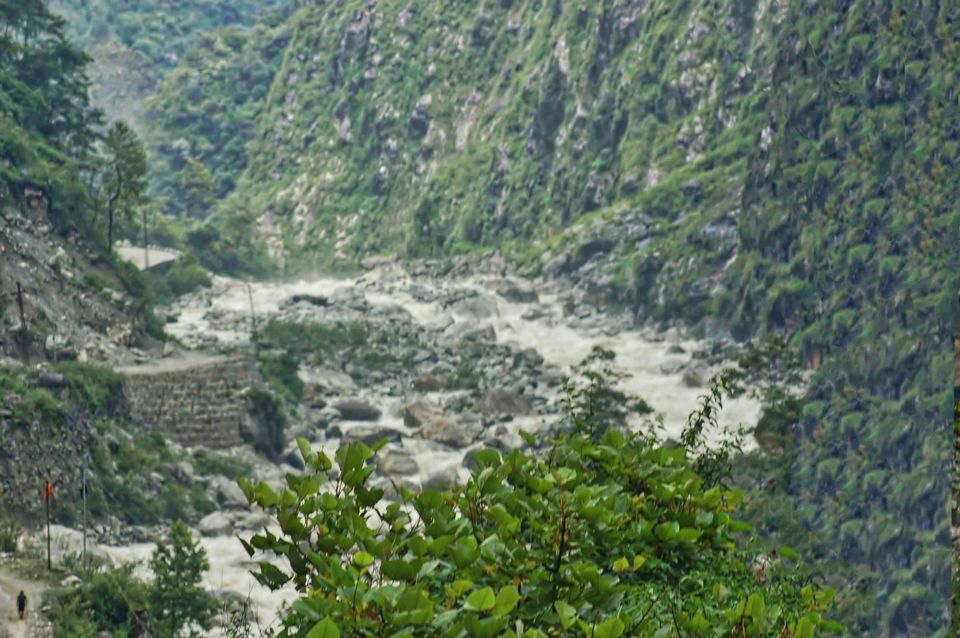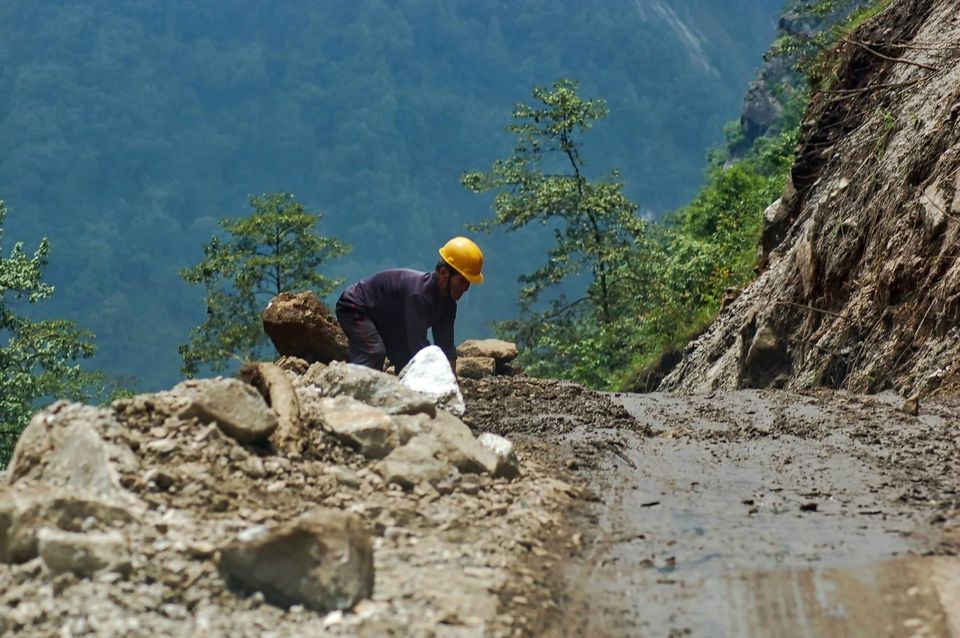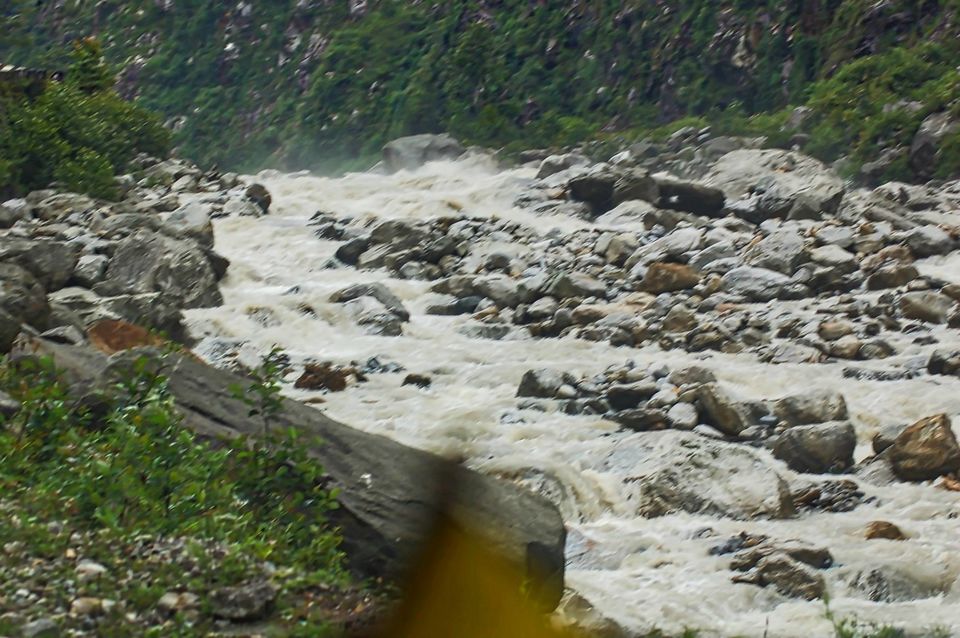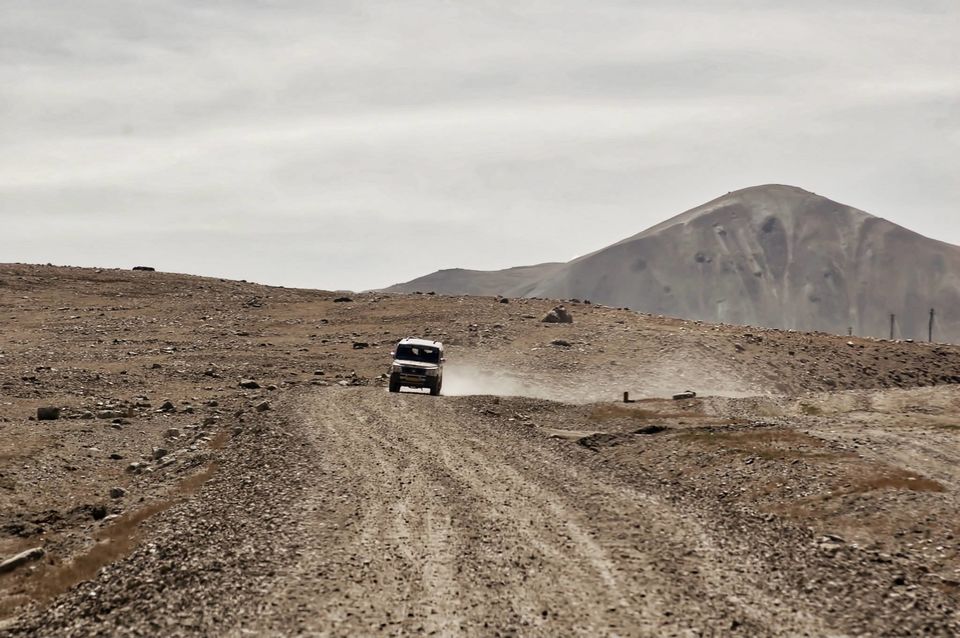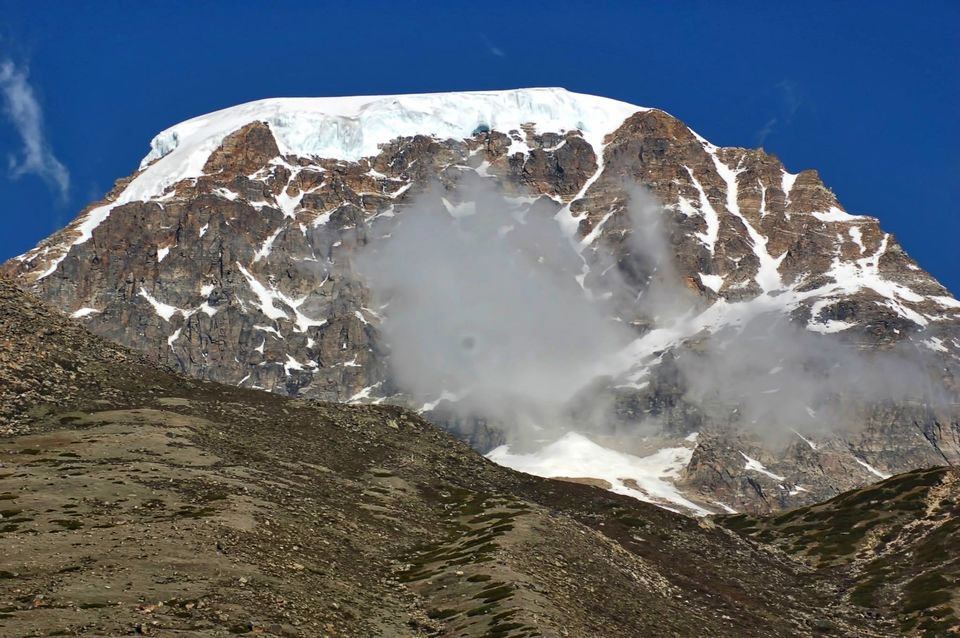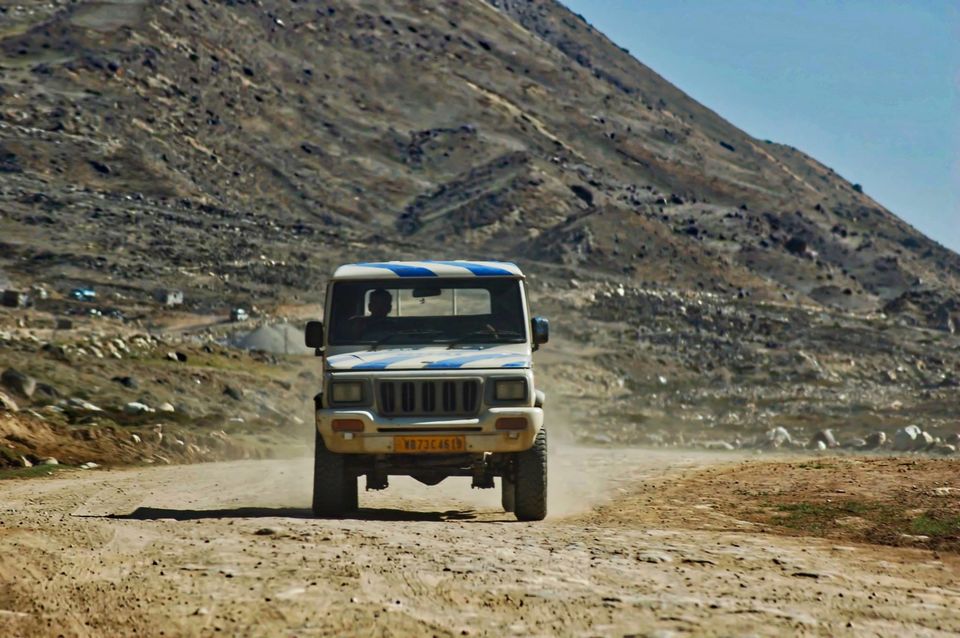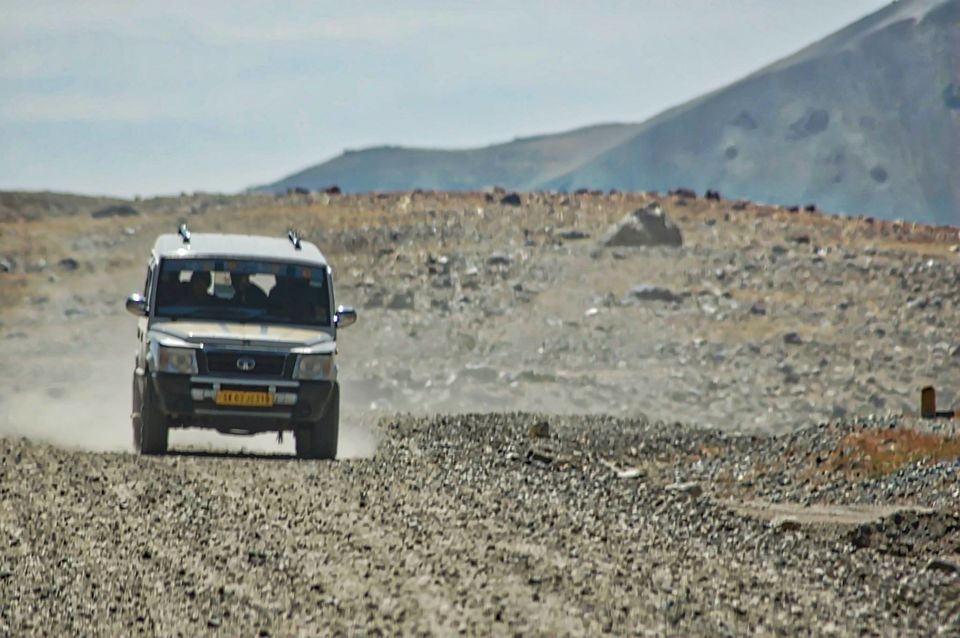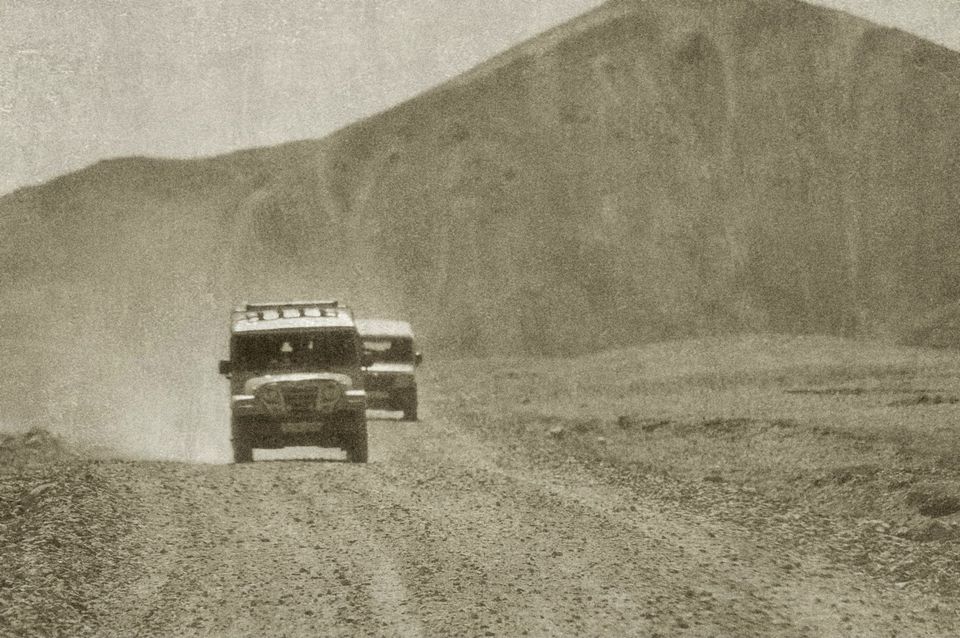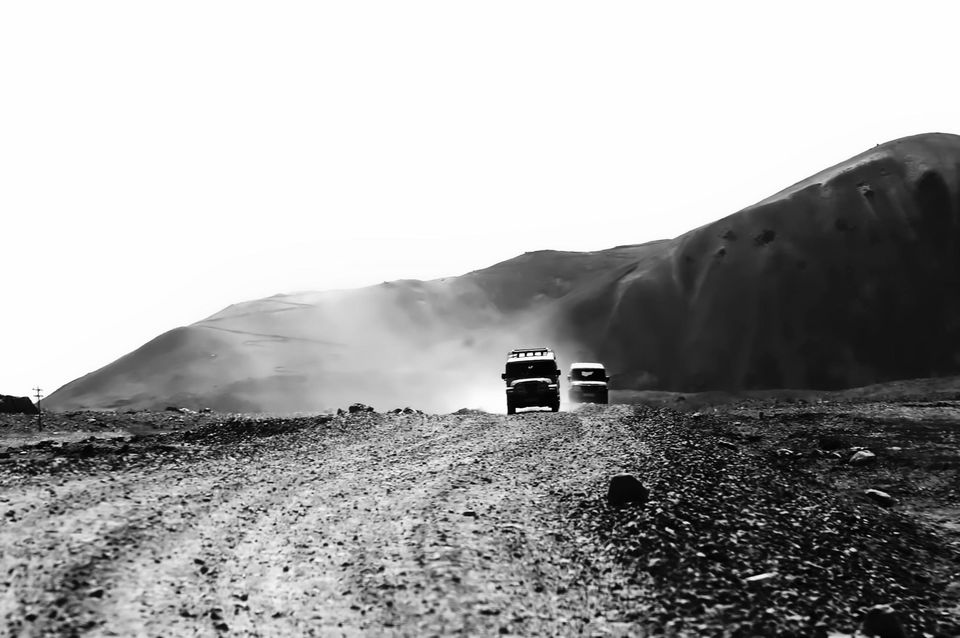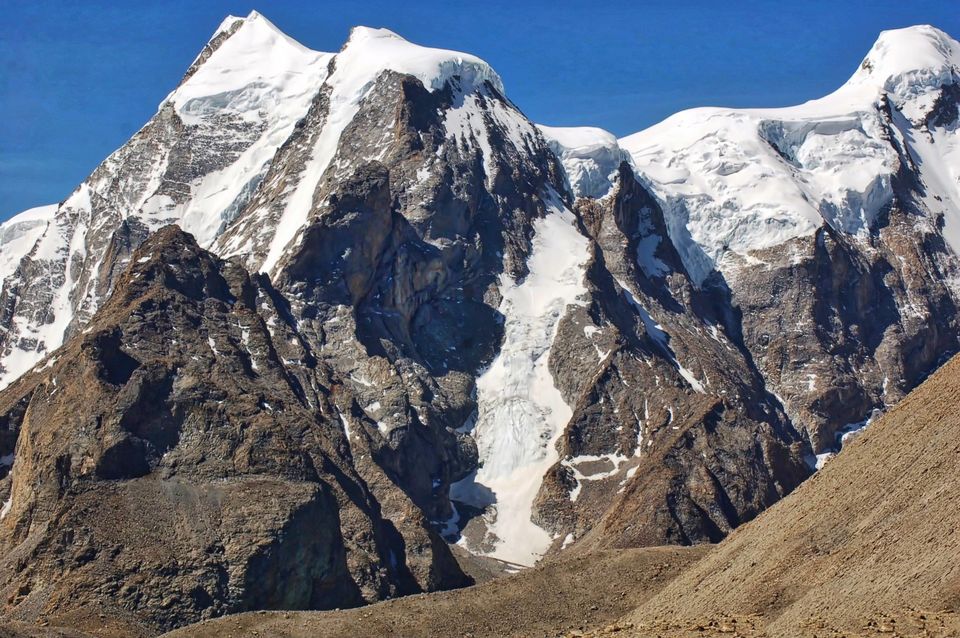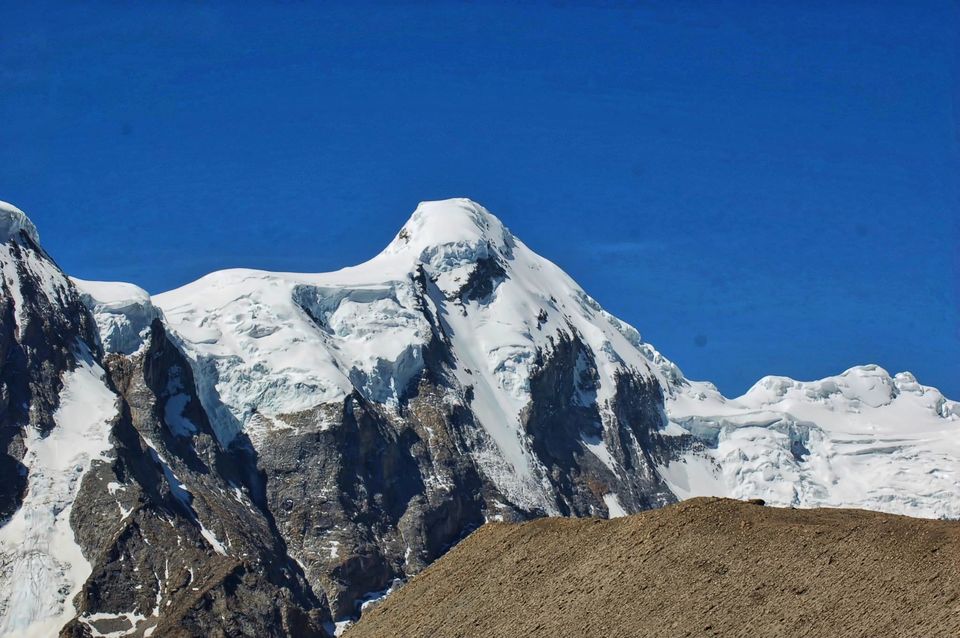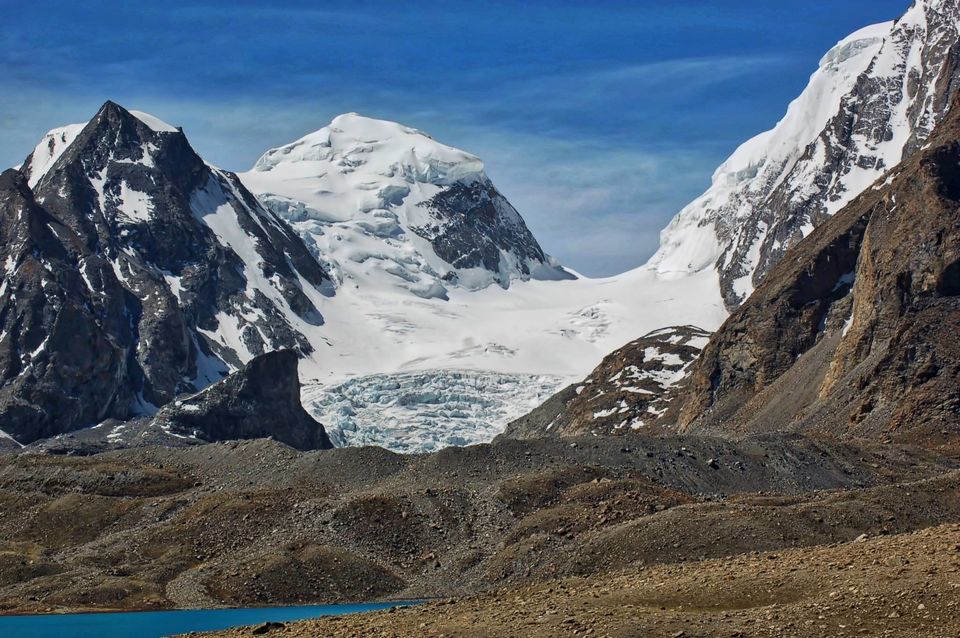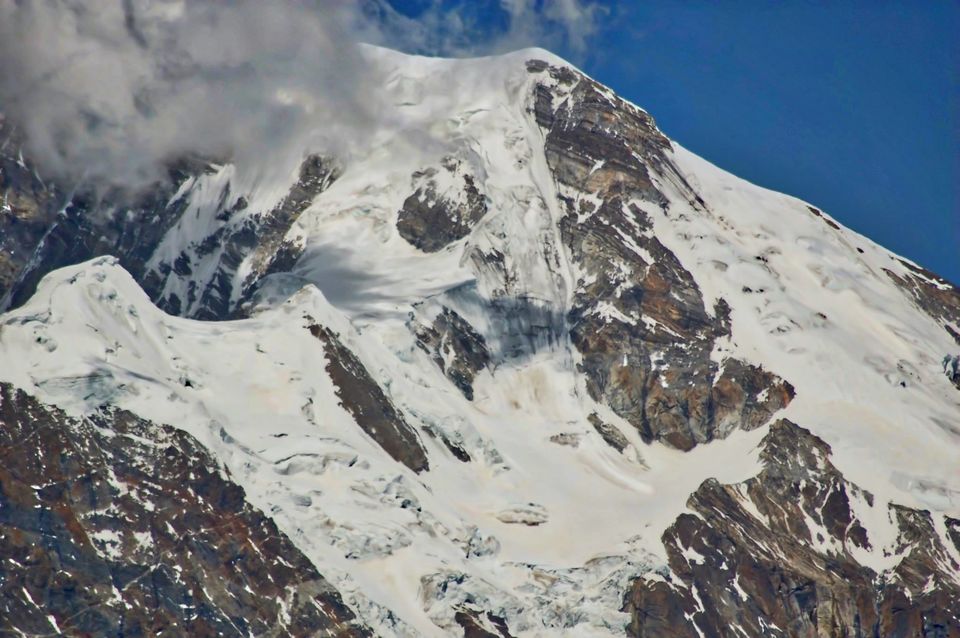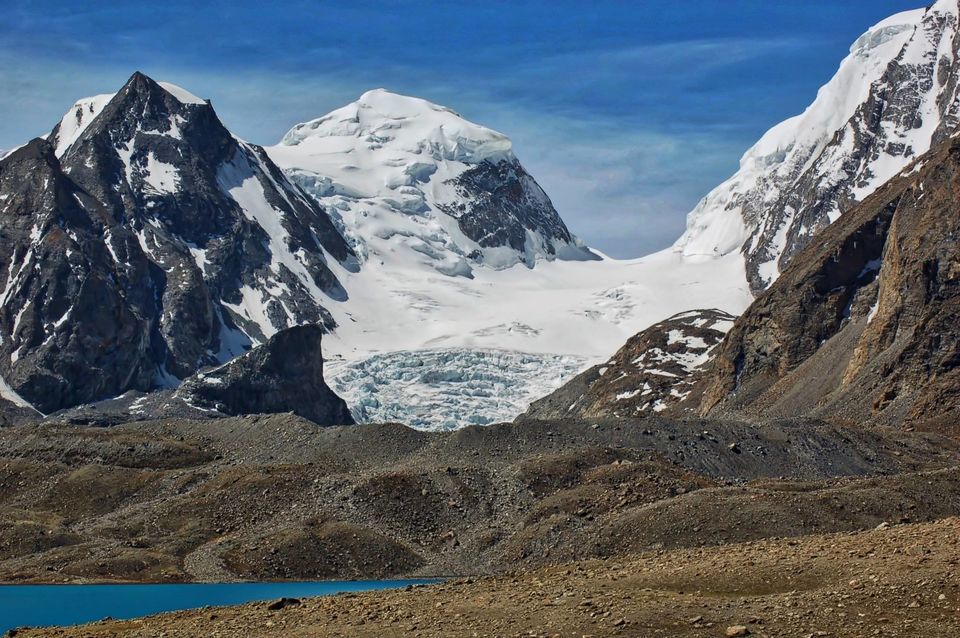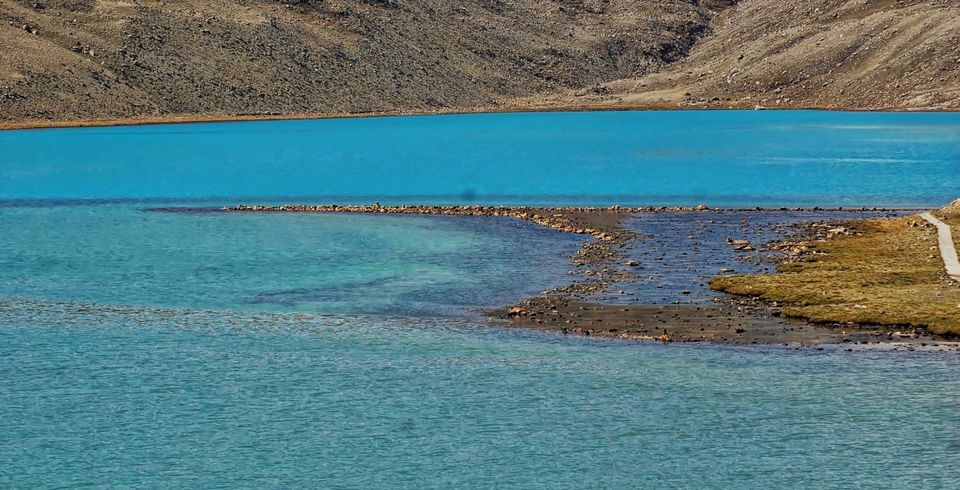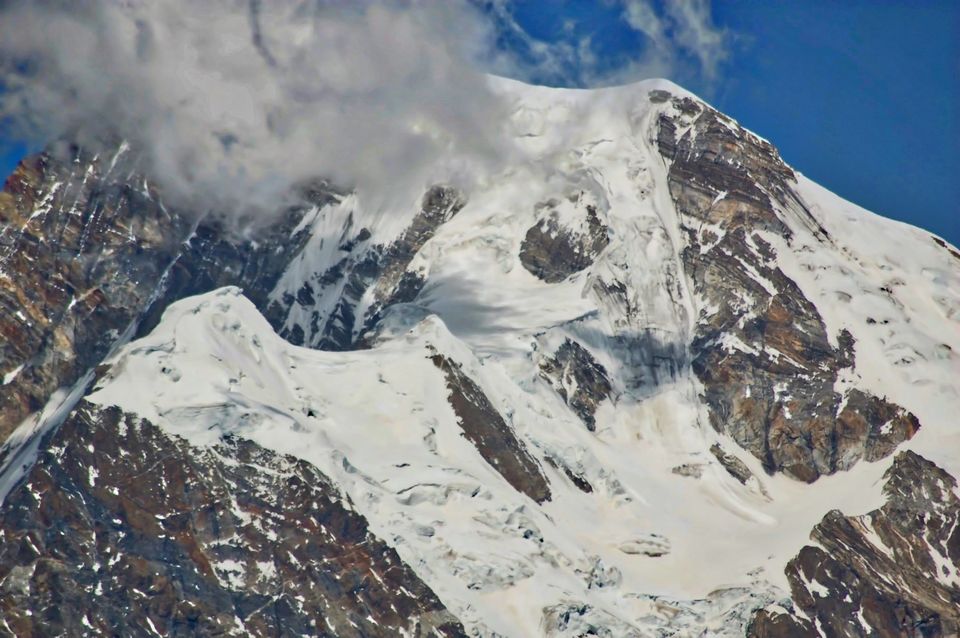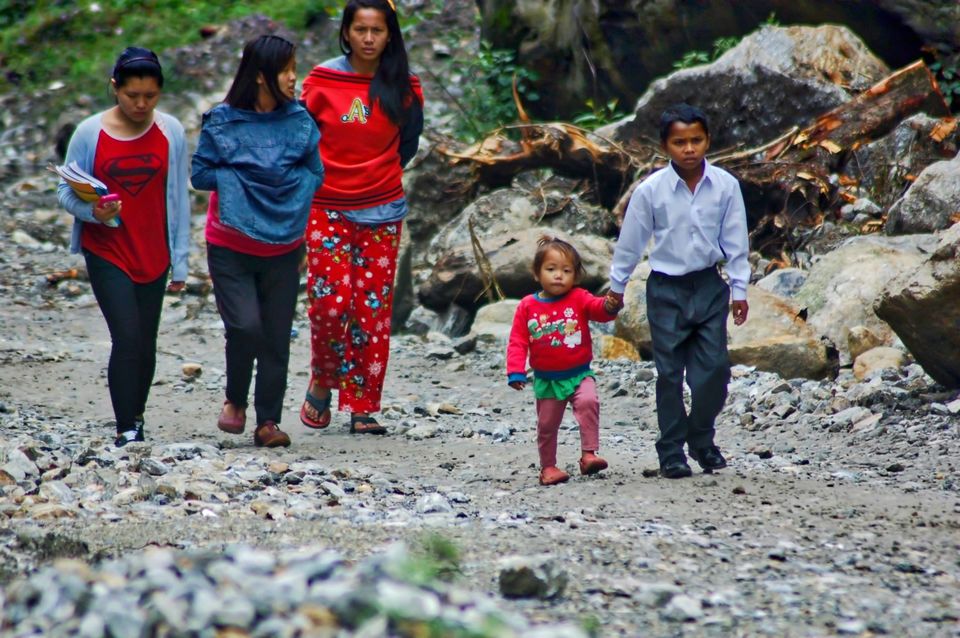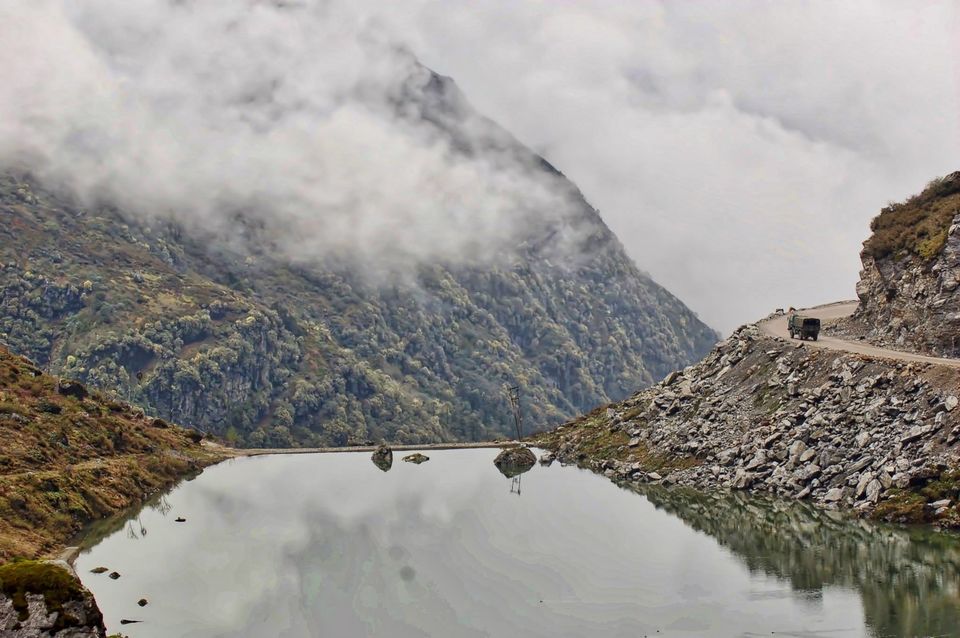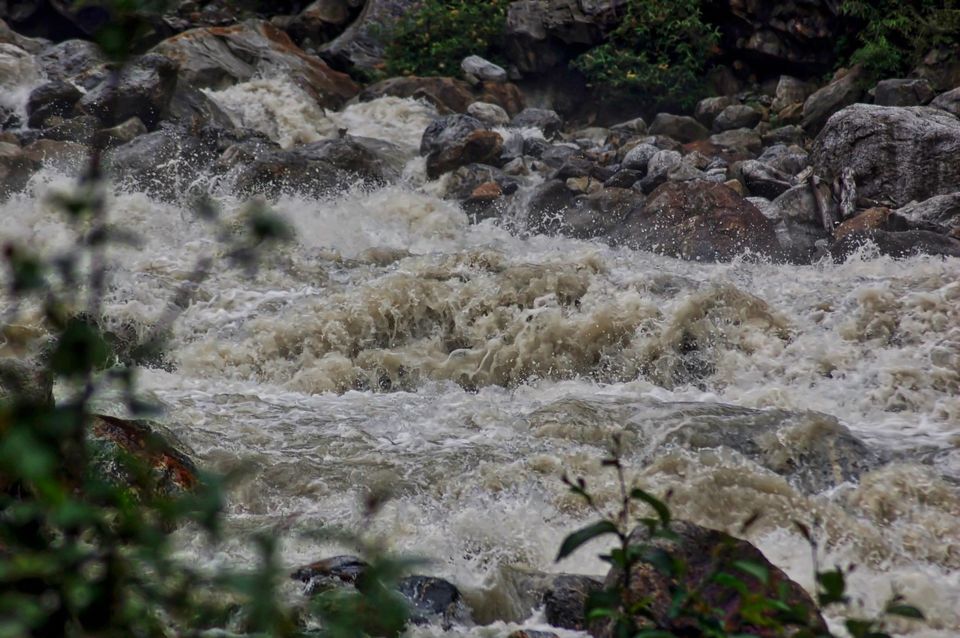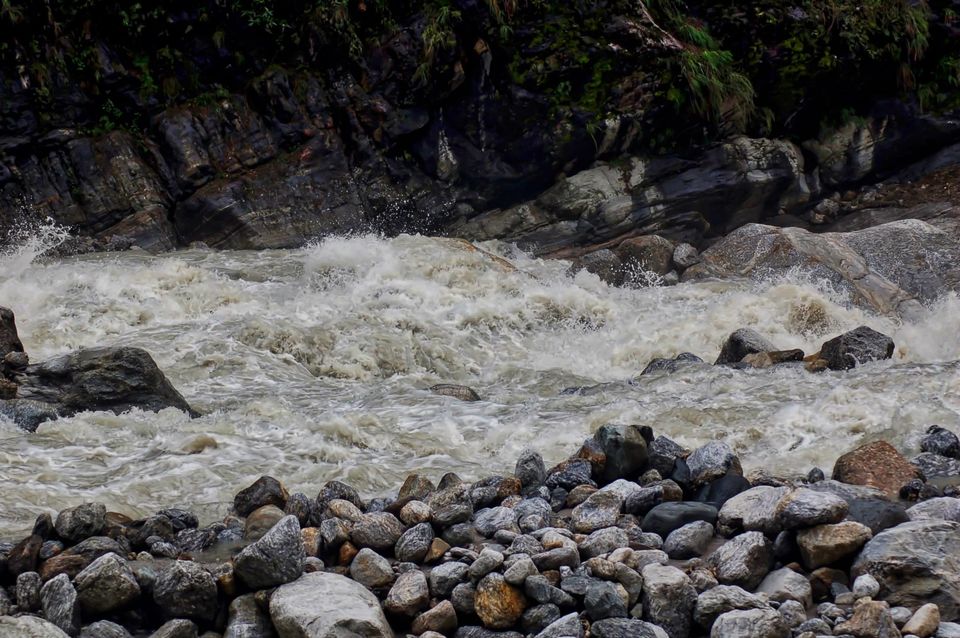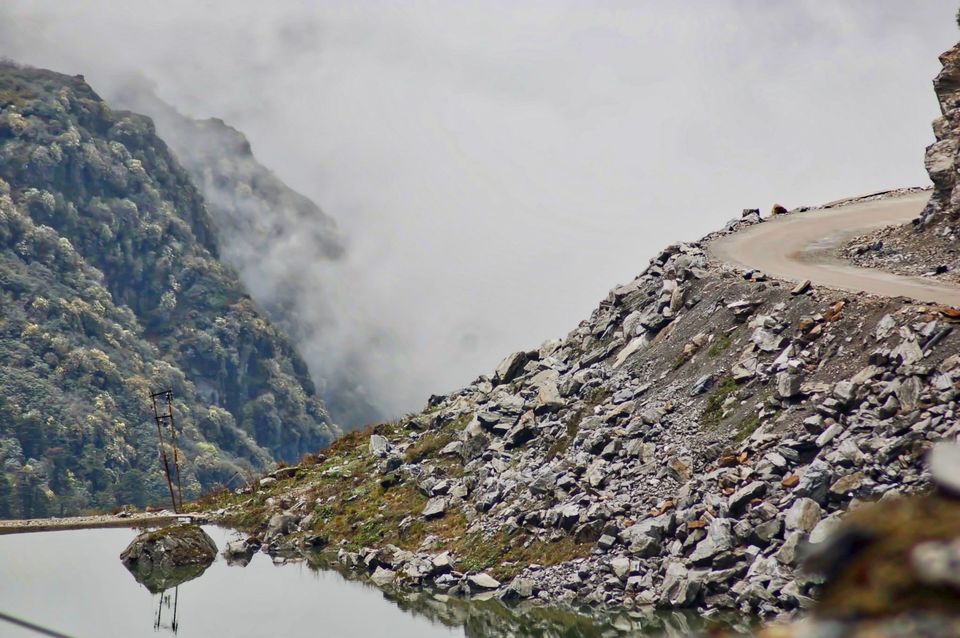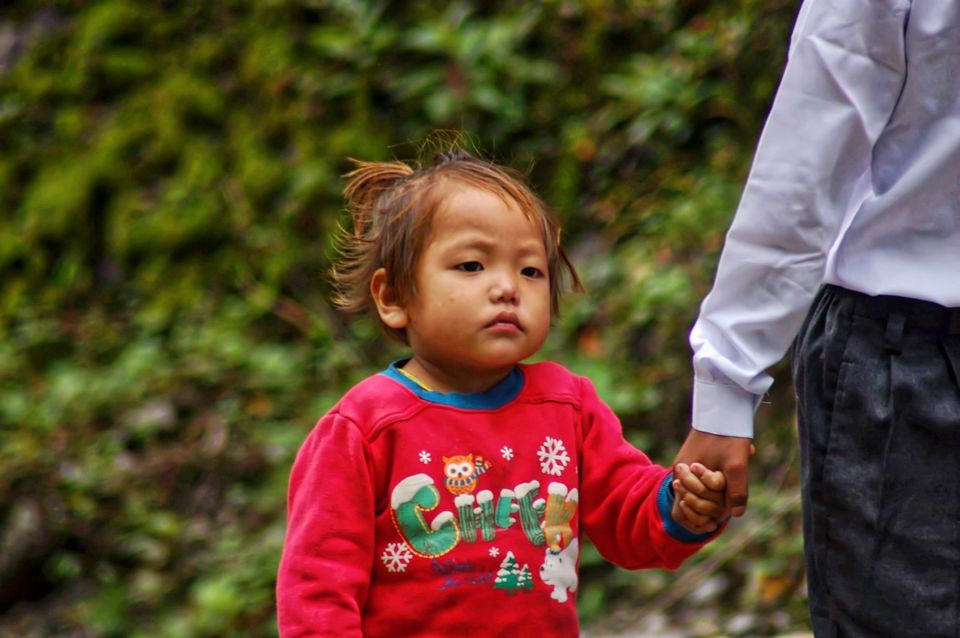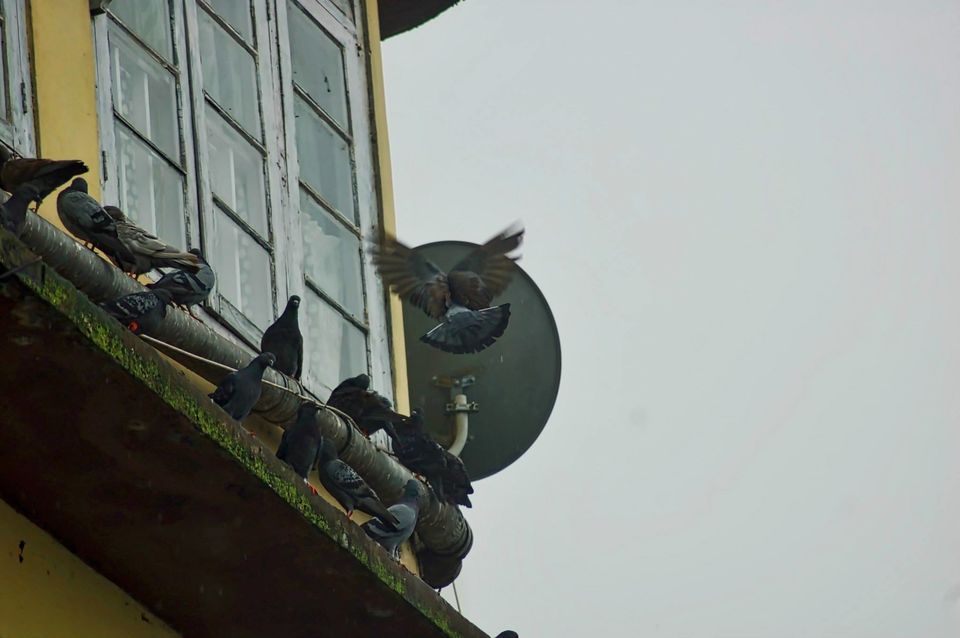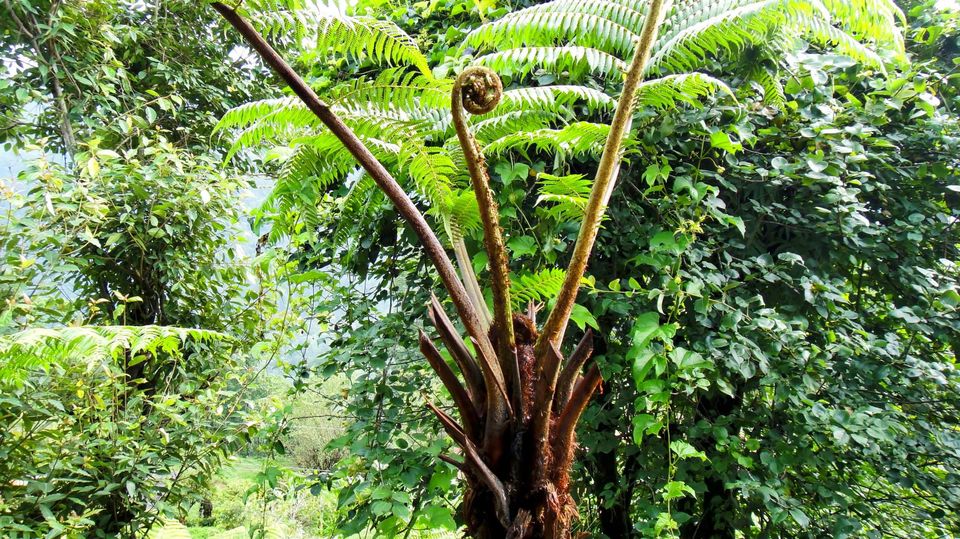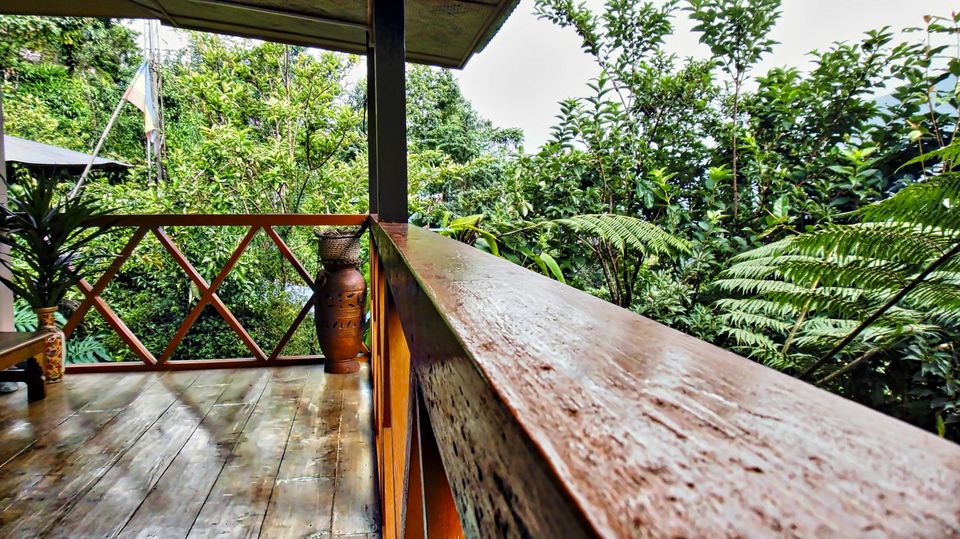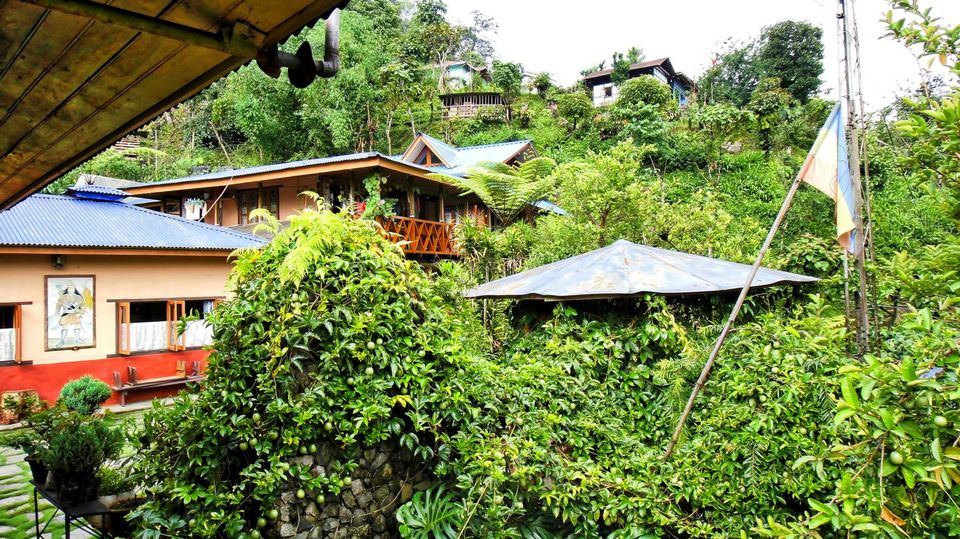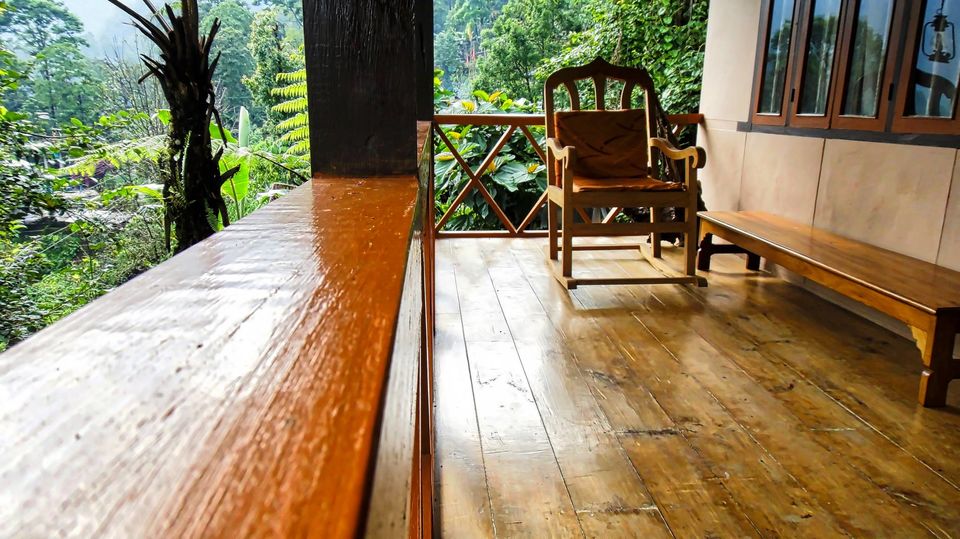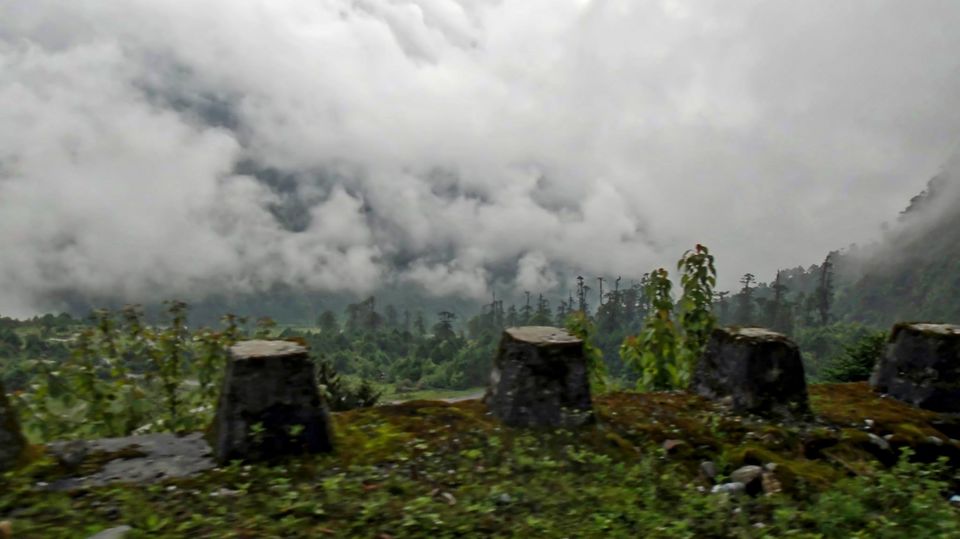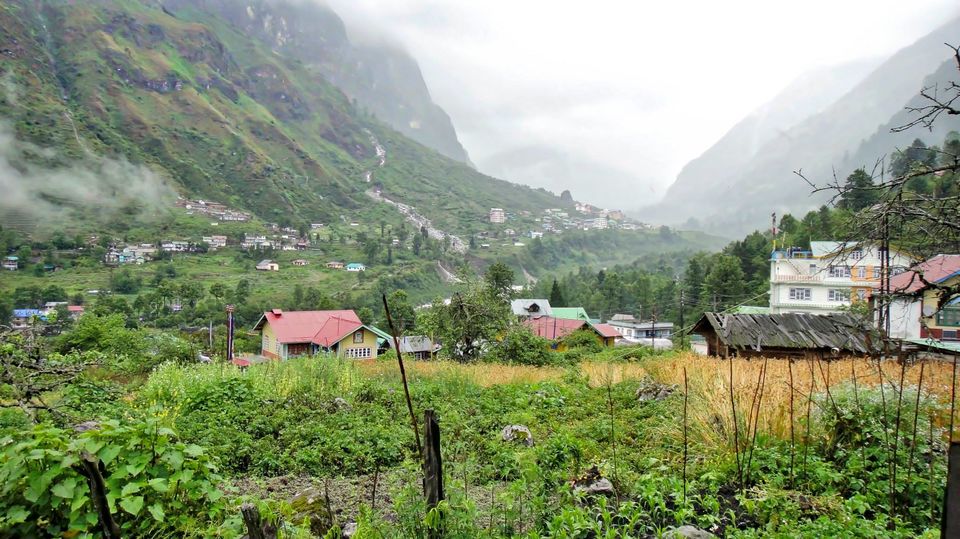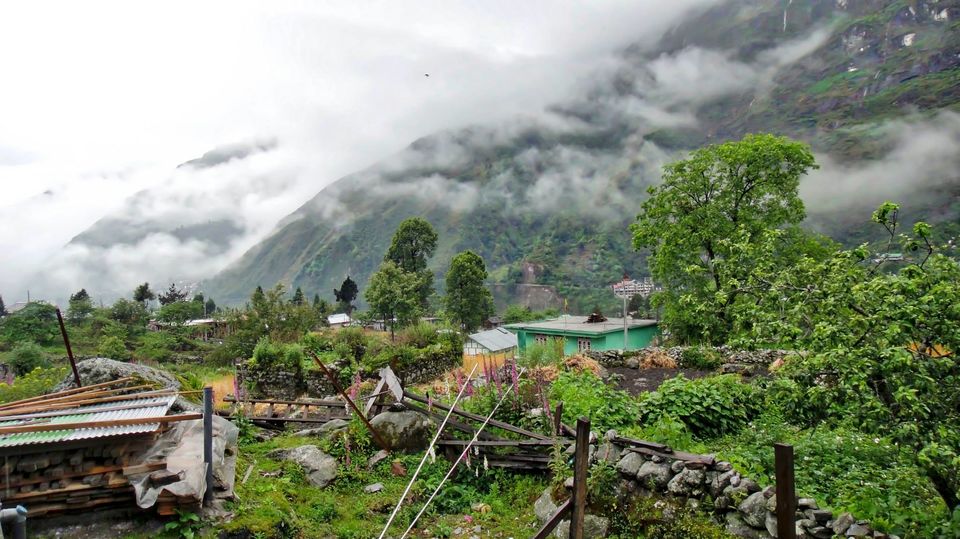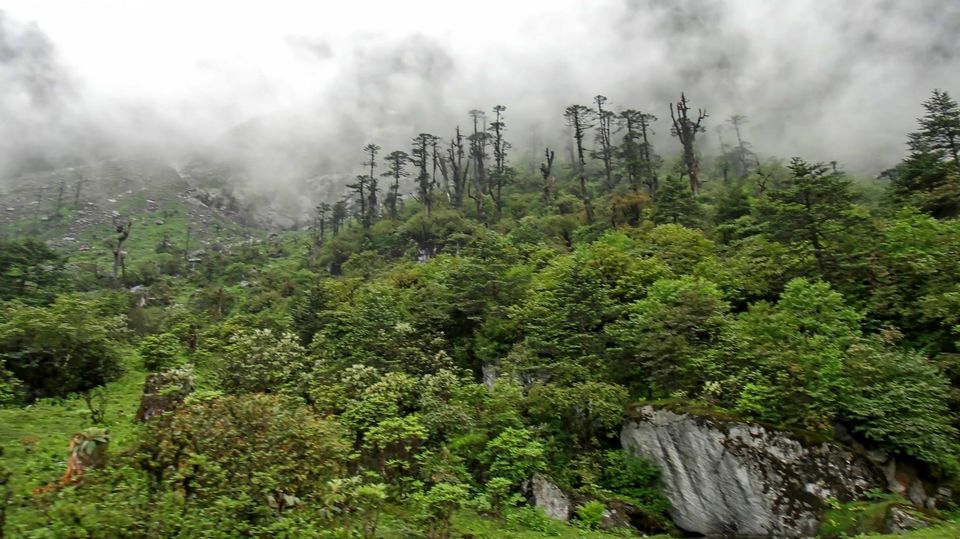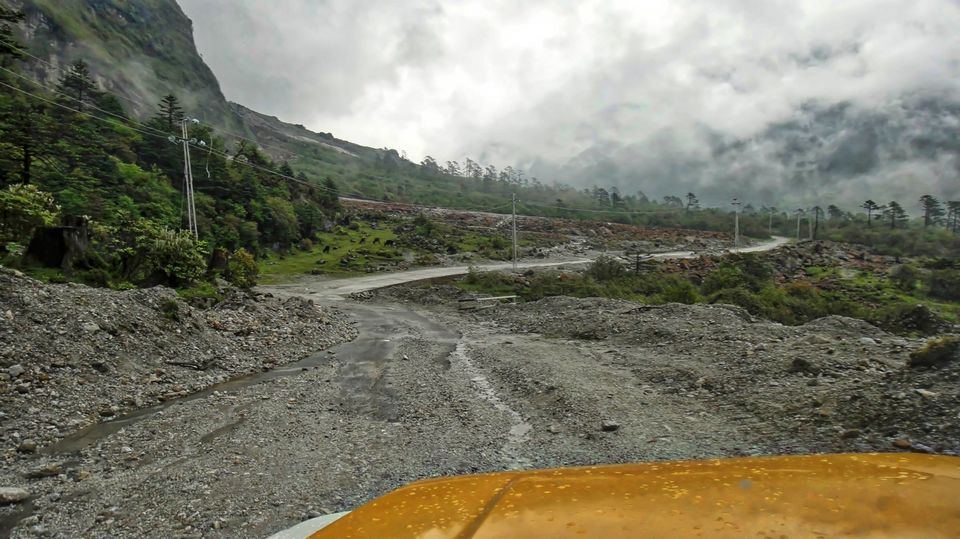 June 3: Trip to Sikkim about to start officially. Hope it won't get washed out by rain.
June 5: We are at a village today named Pastanga. It's around 28 km from Gangtok. Arrived here yesterday. From NJP it takes roughly 4 hours. Every now and then it's raining here. The mountain range was invisible yesterday. Now also little cloudy but can see the range. The home stay is really good. The best part is exceptionally clean. Looks like we are the first guest here. Had one home made traditional drink yesterday with our host Mr Rai. It was good. Overall nice experience so far. Got up so early today. Will go for a village walk after breakfast. Hope it won't start raining. 
Believe it or not after breakfast we had a 4 hours all terrain walk. Saw one magnificent water falls named honey falls. The path was tough but rewording at the end. The whole place was carrying the sound. The water was injecting life . so cold and refreshing. Then we reached one 150 years old Bhutanese house. Could not step inside though. Next and final hault was a bridge with breathtaking background landscape. It's slowly becoming dark now and has it's own poetry. We will leave this place tomorrow. I have to leave behind our young guide Bahadur. The young chap has come to his uncle's house for studies. In his own village in Peling the school is far away. Had quite a long conversation with him today. Gonna miss him badly.
Dinner is over. Before going to bed something I wanted to mention . we had two local performers in the evening. Singing with guitar. Can't say the quality was very good but they surely made the mood of the evening. They were very young and I was surprised to know that one of them was a teacher in the local school. They covered local Nepali songs to old and new Hindi songs and even on my request summer of 69. Lyric was difficult to manage. But guitar was well played. I don't know if they got paid or not. They had evening snacks and dinner with us. I wanted to thank them for the evening. But could not found how..... Now it's raining heavily outside. Tomorrow we have to get up early. So good night.
June 6: Most of the day is wasted in road and waiting for permit. Got up very early. After breakfast said bye to our host Mr Daniel Rai and his family. Then reached Gangtok where we got transferred to another car. Probably this one will stay with us for the rest of our stay in Sikkim. At around 12 noon we reached a place called Mangan. We had our lunch here while someone was getting the permit for us. This place is surrounded by green mountain range. Roads here are well maintained by army except few places. Don't think we will be able to see anything today after reaching Lachung. Permit has come it seems. We have to move now. Reached Lachung one hour back. The landscape is breathtaking. In just one hour the entire backdrop got covered in mist. Only bad thing here is there is nothing to eat before dinner. Tried the nearby places. No shop at all. Little chilled weather. I think by night the whole place will be covered in mist. Not seen a single tourist so far in and around which is a welcome situation for us.
June 7: Got up from sleep at around 5 am. Outside was not that dark. But it was raining. I thought that's it. Today's trip is over. Went back to bed. Could not sleep. It was pouring only. Alarm was set at 7:16 am. We got up and started to get ready. While we are on trip we follow the rule - you do your part and let the nature do it's. By miracle rain stopped around 7:30. We went for breakfast. Our driver Umesh assured us to take us to the destination. All set. We started at our agreed time. In Himalayas most interesting part is you may get the glimpse of a particular scene only once. If you feel that you will take the picture or take a breath there while coming back .....well you may not get a chance.
Well the journey to Yumthang was a photographer's delight. We were in a hurry to reach the ZERO POINT which is another 23 kms from Yumthang. You will just feel like moving your lenses at any direction and press the shutter. On the way we saw few army base camps. Road became a little rough after crossing Yumthang. We saw ice blocks alongside the road as well as faraway snow covered mountain range. Zero point is a place you will just feel to sit and relax. To our surprise we found a tea shop there at zero point. Till this point the weather was sunny. Clouds were roaming around . it started while coming back. As I was telling earlier while coming back it was a whole new perspective. The place got covered with cloud. Hardly anything is visible. 
We came back to our nest at around 2:30 pm. Very hungry. Our all rounder cook prepared something. Today was overall good. If someone comes at the correct time of the year this Yumthang becomes the valley of flowers. We found few rhododendron flowers of different colors. I was just trying to imagine how it will look like..... Tomorrow we will move from here. Need a good night sleep.
June 8: Today is a lazy day. I got up at 4:26. Surprisingly I saw daylight outside. Don't know when sun rises here. Again gone back to sleep. Our lazy cook wanted to settled the breakfast over noodles. When we asked for something else he told it will take three hours. After that somehow he agreed and after having breakfast we started at around 10. We were supposed to go to Katao before coming to Lachen. Due to some misunderstanding we missed Katao. The person we booked through didn't informed the driver properly and we came to know that after coming some way. It was difficult then to go back. In this region time is very critical and most of the times you won't get a second chance to rectify your mistake. The journey to Lachen was very scenic. Weather is also quite sunny. We found quite a few majestic waterfalls on the way. The surprise was waiting just before entering Lachen. 
A car was passing by and our driver Umeshji recognized the hotel boy of our Lachen hotel. That fellow didn't except us so soon it seems. Anyway we took him with us and while coming to the hotel got delighted to know that lunch is not ready. That only thing spoiled our mood. Even the scenic view from our hotel room could not replenish the same. In my mind I know that the view is just awesome. Full view of a roaring mountain river and surrounding mountain range. The top of the mountain is not visible due to cloud. Maybe tomorrow we will get a clear view. Night will be bit cold here. Let's wait for lunch.
June 9: Back from Gurudongmar lake. I heard so much about this lake..... Well let's start from where the day started. We started at around 4:30. First one hour the road was full covered in mist. Lachen is at about 8000 ft and have to go 17100 ft. After some time the cloud got cleared and the beauty started getting unfolded. The more we went up the shape/ structure of the mountain and the trees were getting changed. We stopped a place called thangu for breakfast. Had some noodles and tea. After this place most if the areas are full of info Tibetan army base. We saw them jogging on the road. At this height also it is not that cold as I thought. 
After we reached the final check post where our permit got checked. Here army officials certifies individual tourists to continue further. They don't allow aged or kids. I heard that previously they used to do thorough check. These days they are sending us on collection basis. After this point the road becomes flat on a plateau. I have never been to Ladakh. But it resembles with the pics I have seen. At some stretch road was very good. On both sides it is Himalayan desert and snow covered mountain. Finally at around 9 we reached the lake. It is just out if the blow. From the main road which is going towards Tibet and I think civilians are not allowed there after the point where we took right. Roughly 10 mins drive up through the barren land and your wait is over. No one can imagine there is a lake if not told. It's majestic from every damn angle. The water is like Daneyub river. Only thing missing is at this time it is not covered in snow. The story goes as one can not stay there for more than 10 mins for lack of oxygen and all. I certainly not felt anything like that. The air was so refreshing. Well, that's it. We were so tensed that whether we will be able to come here.......and here it is in front of our eyes.
June 10: Nothing much to update today. Morning after having breakfast we started for Gangtok. The road was very bad due to rain last night. Faced quite a few road blocks. For us it is good only. Because as long we can see the beauty of nature it's good for us. Gangtok has got changed a lot from the last time I saw it. Too muck crowded now. It's drizzling whole time. But roads are overcrowded. After having a biiiig lunch now taking rest in hotel. Have plan to roam around a bit in the evening. Tomorrow we have last two major places to cover.
June 11: Whole day got spoiled by rain. Yesterday evening we went for a walk. It started raining after some time. Somehow we came back to hotel. Today from the morning we started getting the flavor of urban life. Cab was supposed to come at 7:15. It came at 7:45. That also the driver was waiting somewhere else. After some trouble we DISCOVERED him. The whole journey we saw nothing but cloud and rain. Tsangu lake has changed. Last time when I came in 1995 there was no road only. Probably last time we came in April. The whole place was covered on snow. This time I must say they have made some very nice road. In this region such road is beyond imagination. But somehow the beauty of the lake has gone. It is now looking like an ordinary lake. I didn't even felt like taking a single snap. This time I could go till Nathula. It's India China border. It's an amazing experience. At one line another country. This side we were standing with Indian soldiers and on the other side some Chinese people not sure if they were tourists with Chinese soldiers. May be in every border the same feeing arises and for a fraction of second we realise that we are Indian. Our return journey was the same. No stopping of rain. Gangtok traffic is a nightmare. Somehow we reached hotel. Today not feeling like going out.
June 12: Nothing much left to pen. Today till the time we were there in Gangtok it rained. In this rain also people are coming and going for sightseeing. Anyway we left Gangtok at around 2 pm and reached NJP at 6:30. Train will depart at 8 pm. My diary is over for this journey. Thanks all for reading, commenting, liking and disliking. Goodbye till my next trip - not decided yet.