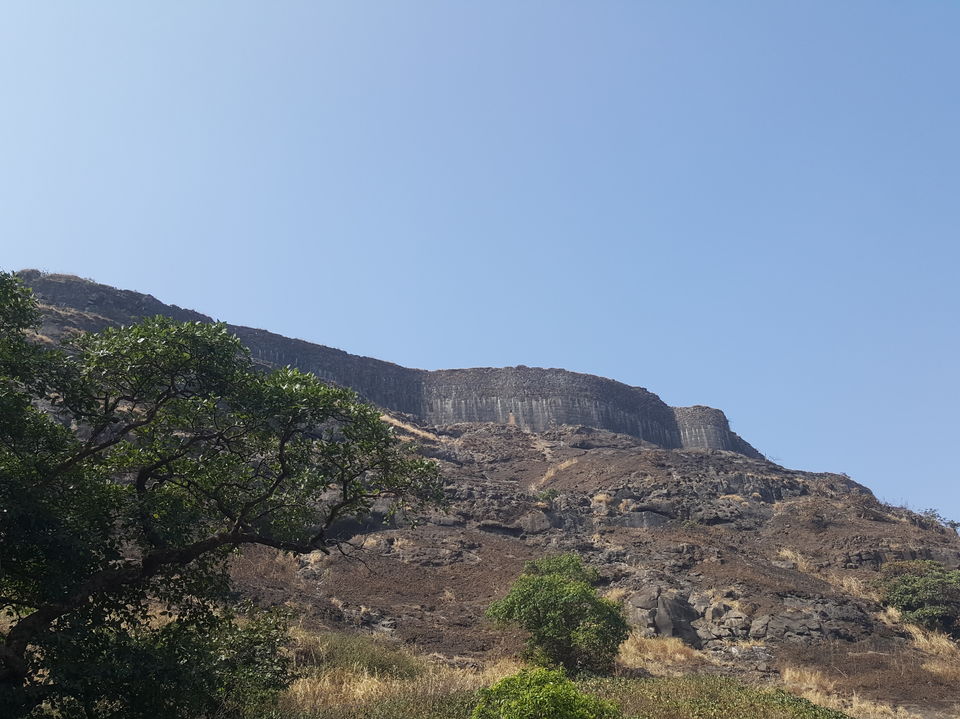 Me and my cousins, we all went for " Visapur fort" trek. The fort is situated in the core of "Sahyadri's", at a height of 1084 mtrs above sea level.There are plenty of express trains to reach Lonavla, then one can get a local train from there and deboard to the " Malavli" station. This journey took 1.30 - 2 Hrs approx.To start the trek as early as possible, you should reach in early morning at the " Malavli" station.The fort is just 15 mins away from "Malavli" station.
Since it was a trek, we carried sufficient water, chocolates , and food along with us. To face the medical situation , we also had first aid kit in our bags.
Ascending trek was about 2-3 hrs. The route we had choose goes from a small village. The people out there were so friendly to us, they welcome us, we felt energized. The entire route is full of adventure and challenges like water fall stones, steep cliffs, and dense forests. Just below the fort, there was an ancient cave, with a carved structure of lord " Maruti" at the entrance. As we look down we could see the breathtaking view of the valley. As we gain the heights the beauty of the mountains multiplies.
The entire fort is full of plenty of artificial water reservoirs. One side of fort is protected with a huge wall made by large blocks of black stones. We experienced the majestic beauty of "Lohagad" and " Tikona" fort from the top.
The down trek took 1-1.30 hr to reach at the base camp. If you want to witness the beauty of this place at its peak ,visit the place in monsoon.