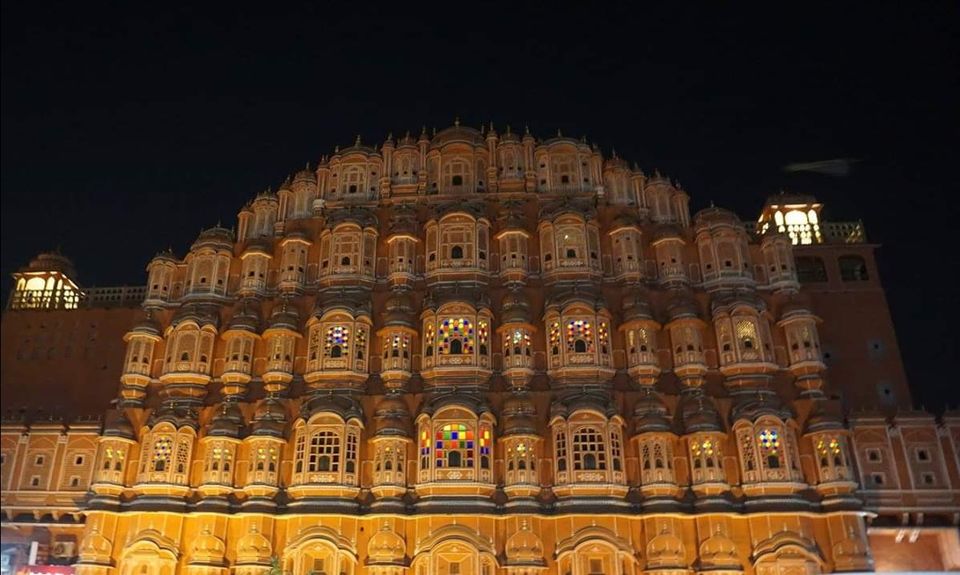 Jaipur, the Pink City !
Since few years, I have been planning to explore Rajasthan. But seeing how busy my life had been recently and that you need to have at least 15 days to cover full Rajasthan, I decided to take one step at a time.
My husband and I decided we will visit at least one city at a time. This will help us to absorb the beauty and enigma of the place to the fullest.
We chose Jaipur first; reason ? It's just that it's the capital of Rajasthan.
Best time to visit is definitely at the start or end of the winter with cosy warm days and not so chilled nights.
We took flights from Pune in evening and reached our Club Mahindra Hotel Mansingh Palace. We rested that day after watching a beautiful show by the pool side.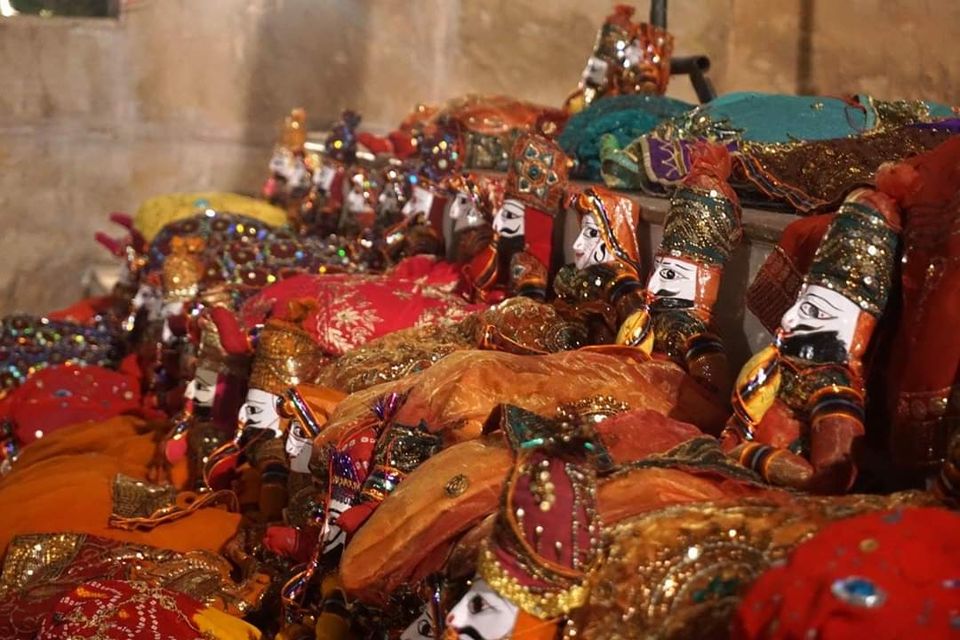 We started early and took Uber (cabs were available and are in abundant, thankfully !) which saved a burn in the pocket and we decided to explore Jantar Mantar, Hawa Mahal, City Palace and local shops on our own.
I had googled about a good cosy place for brunch with a fantastic view. Voila Tapri it is. You should never ever miss this beautiful place when you plan for Jaipur. It has outdoor sitting and the food, ambience...what can I say ! Incredible !!
Aloo Paratha, Mushroom Garlic and Chai are must try.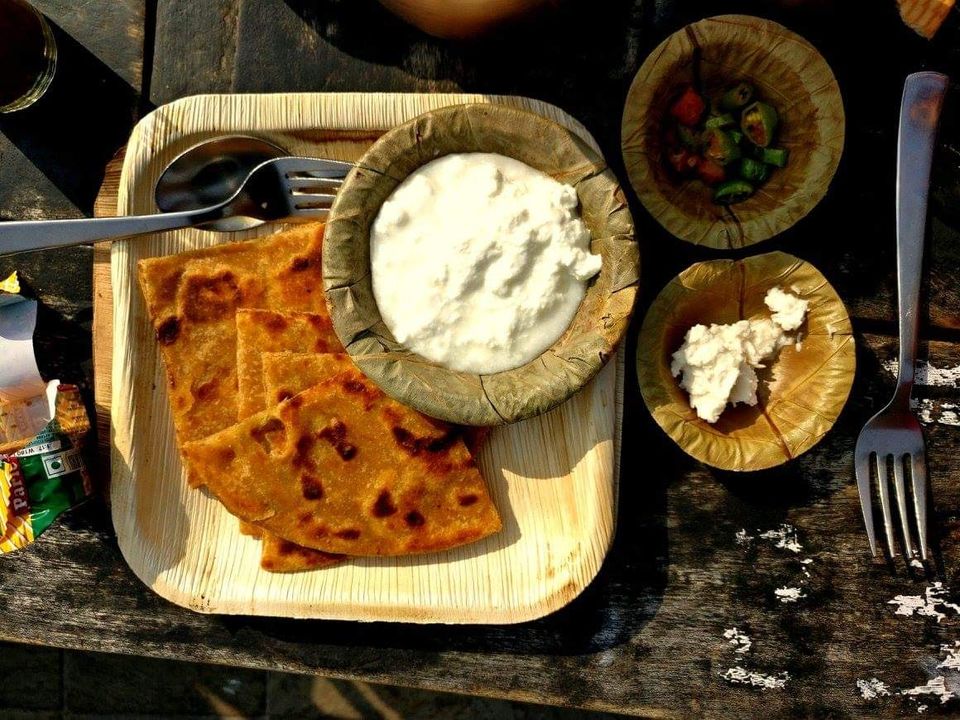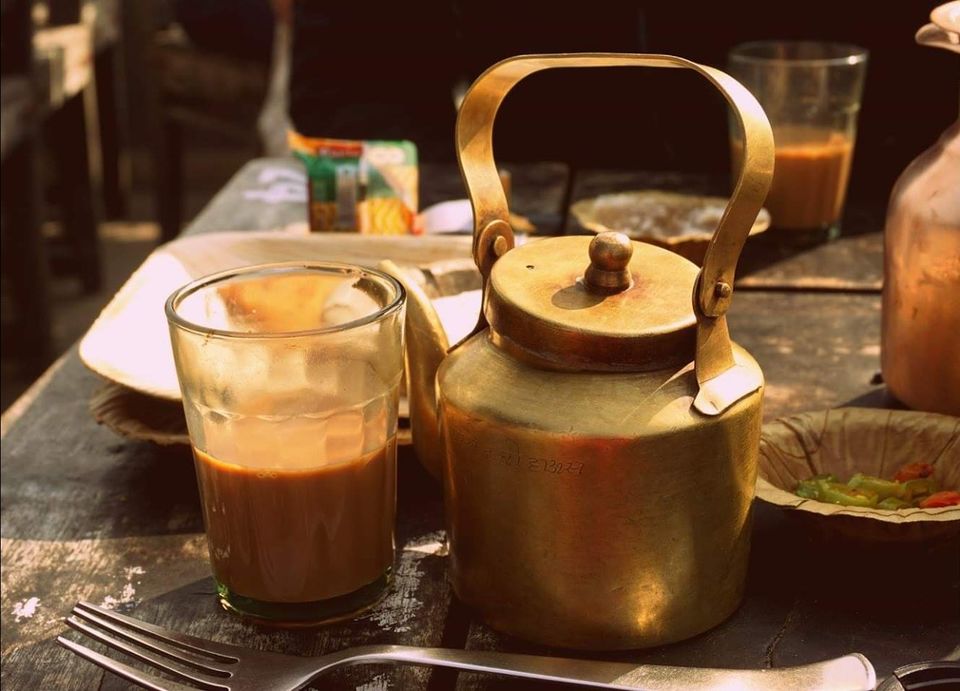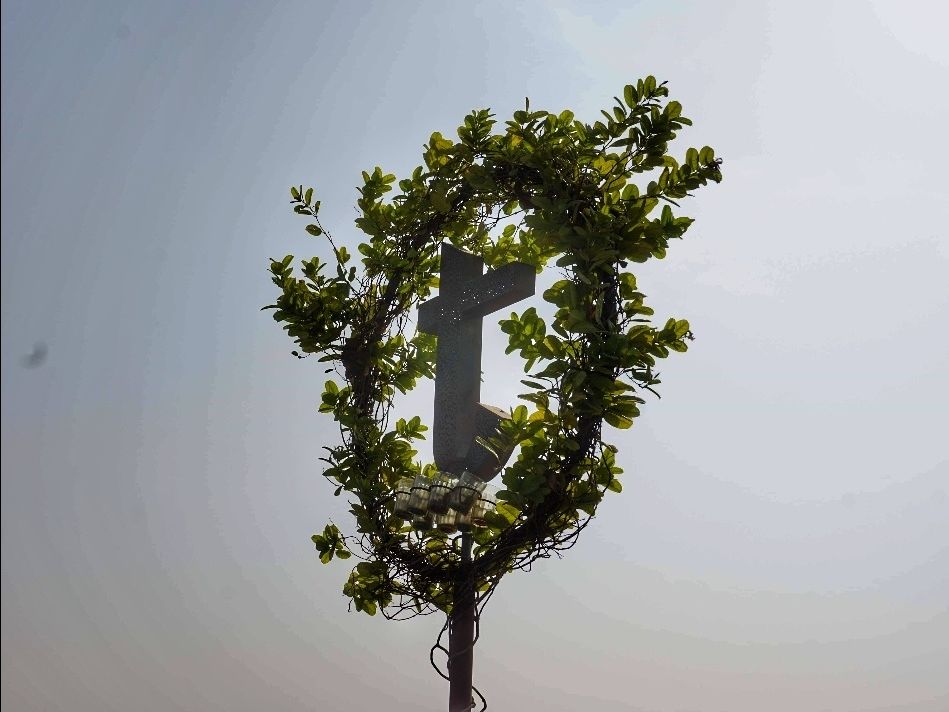 With happy tummy, we started for Jantar Mantar.
This is a UNESCO World Heritage Site and has the world's largest stone sundial. And a working one !
You will be amazed to see the scientific and mathematical precision with which this place has been built. Worth a visit.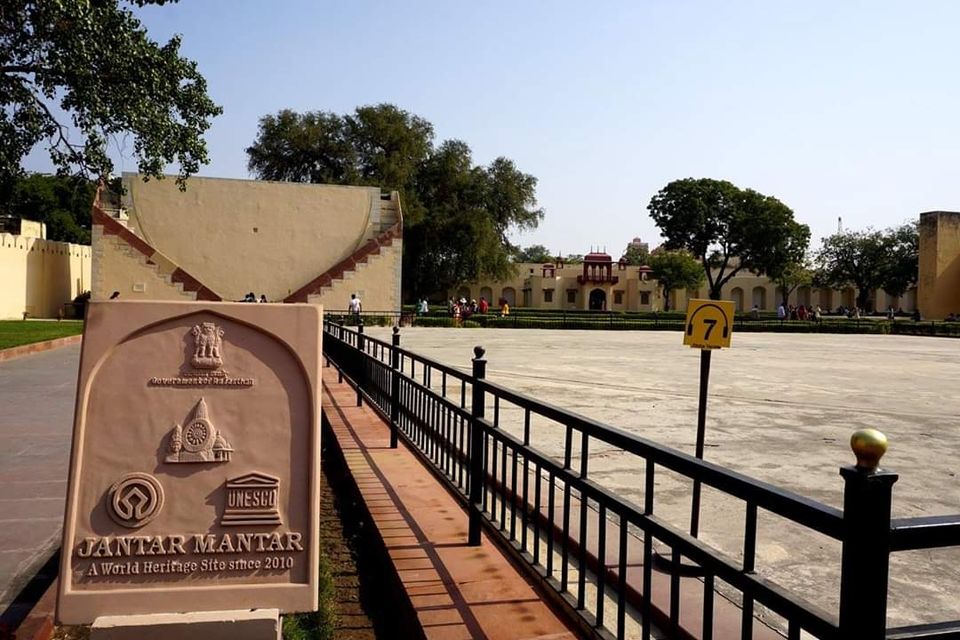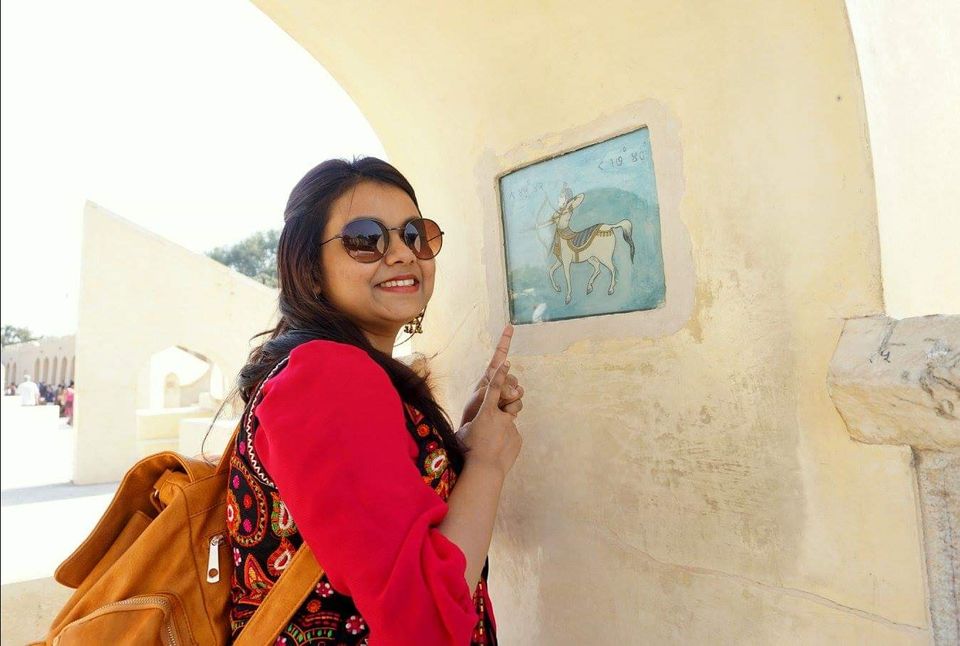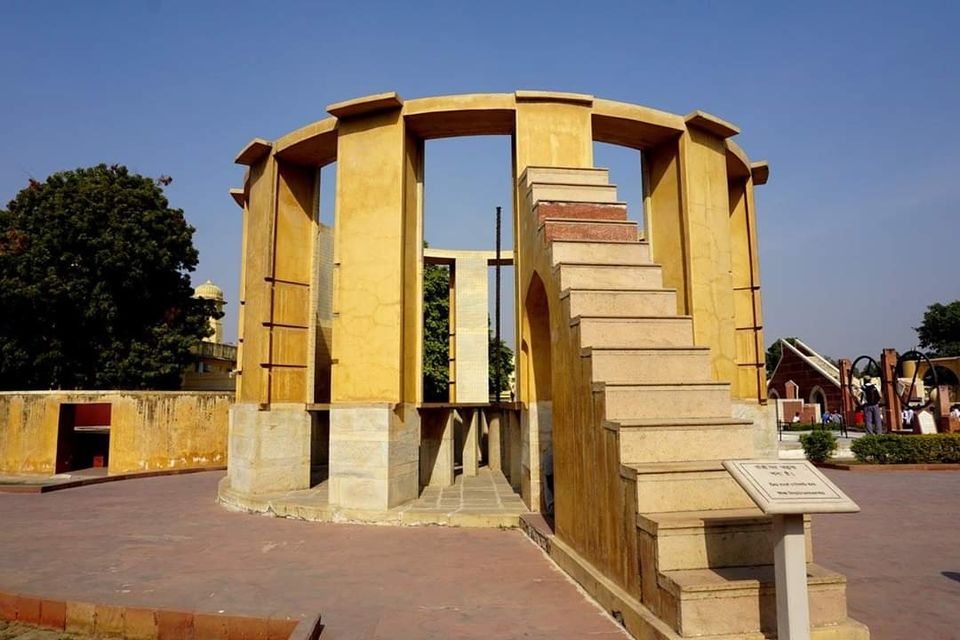 City Palace is at a walking distance from Jantar Mantar. This is such a well preserved and clean palace. Such beautiful unique structures comprising of several palaces, gardens and pavilions. The beautiful four engraved gates to the Chandra Mahal represents the four seasons and Hindu Gods.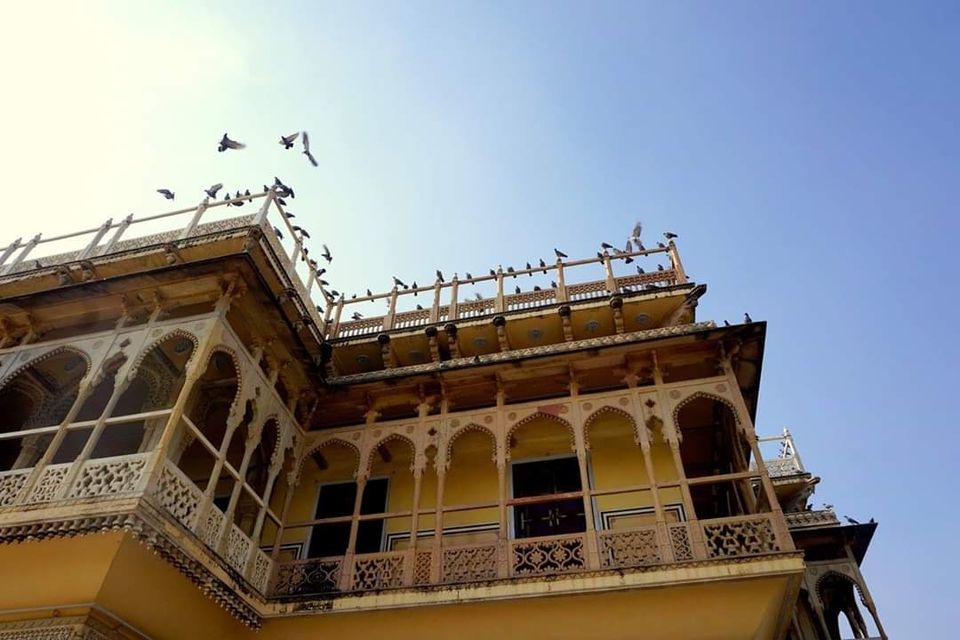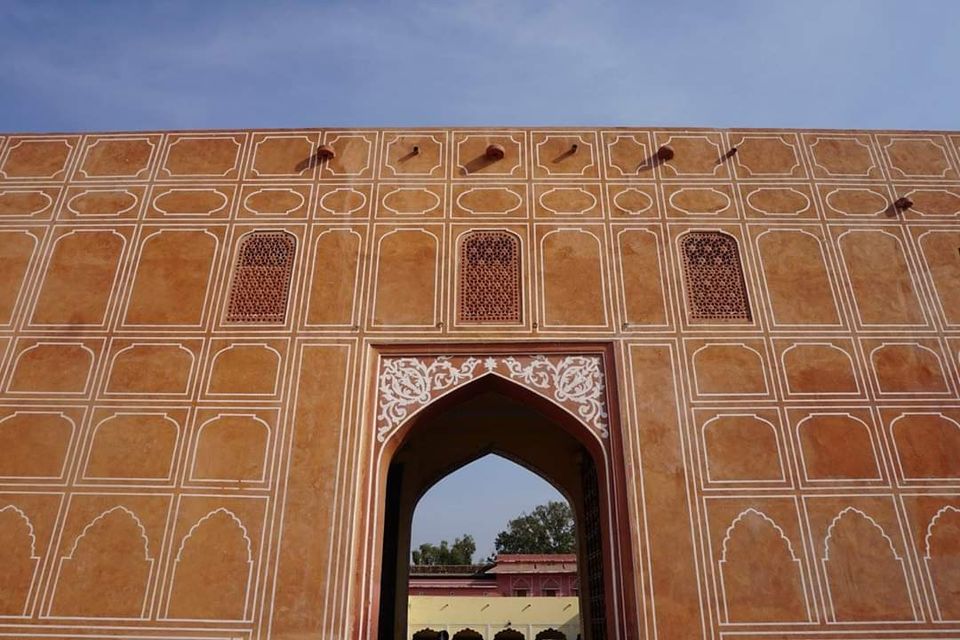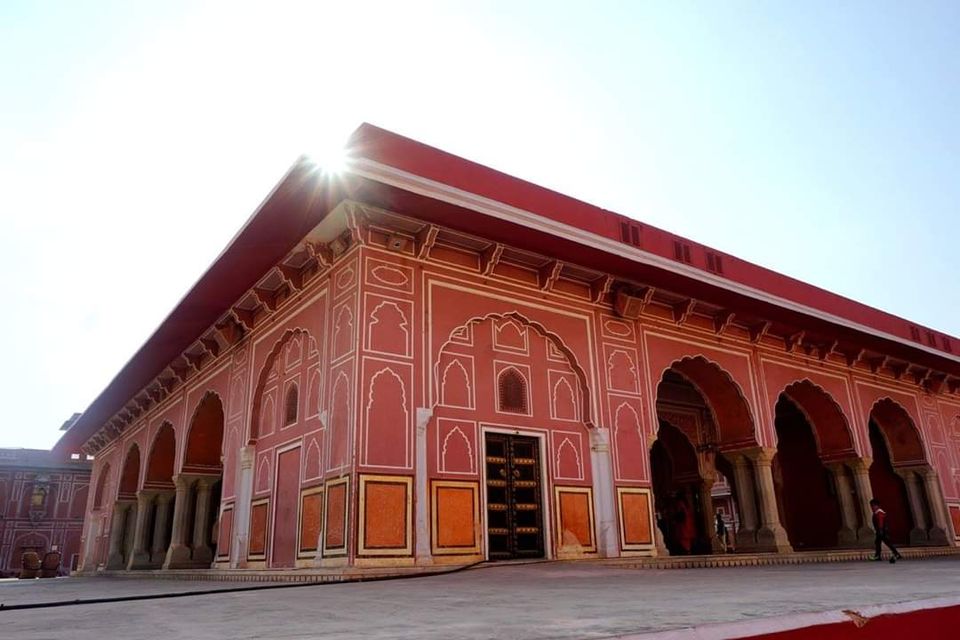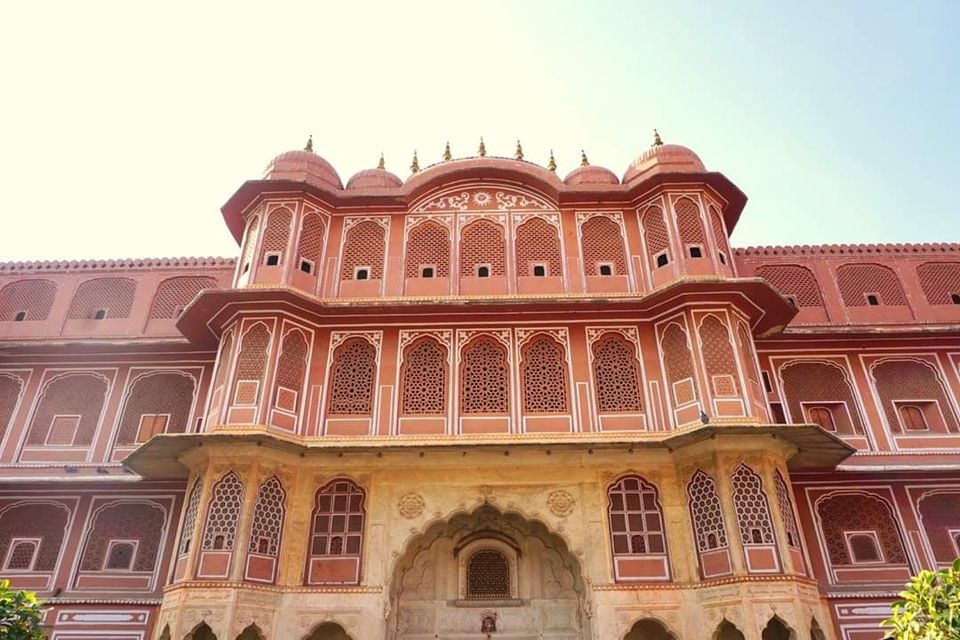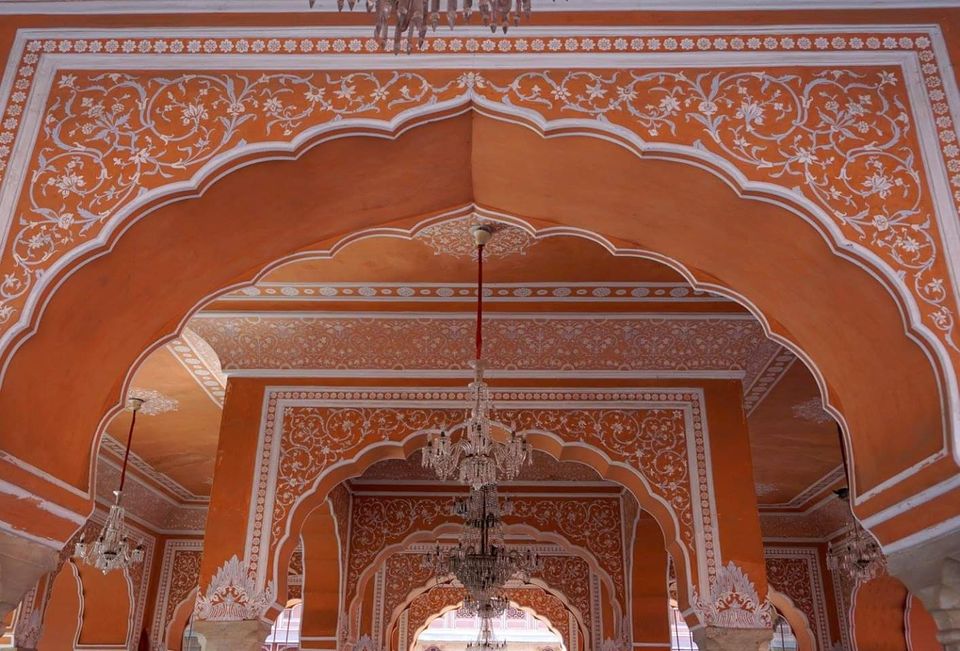 Next was Hawa Mahal or the Palace of Winds. This is pink in colour and is constructed with red and pink sandstone. Please note that the entry to the Hawa Mahal is from a side road and not from the front side. It looks beautiful from the opposite side of the adjoining street, you get a full view. You must view it in the night as well ! Looks amazing.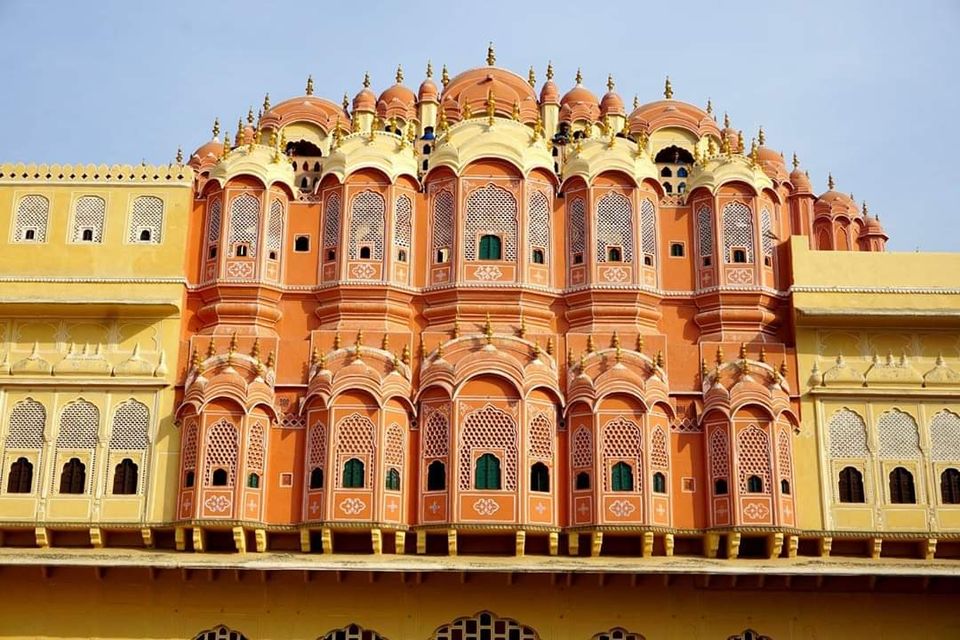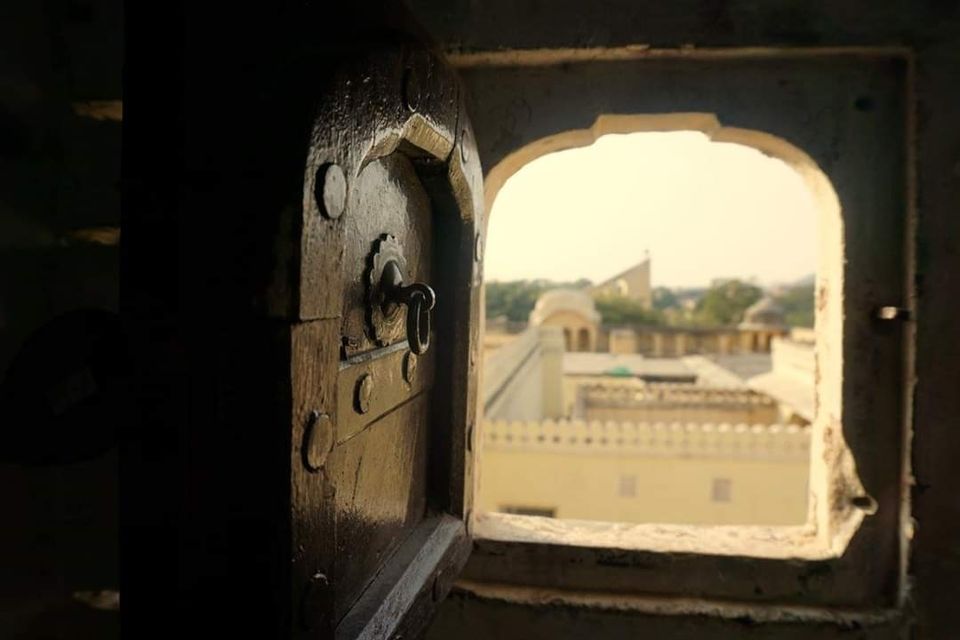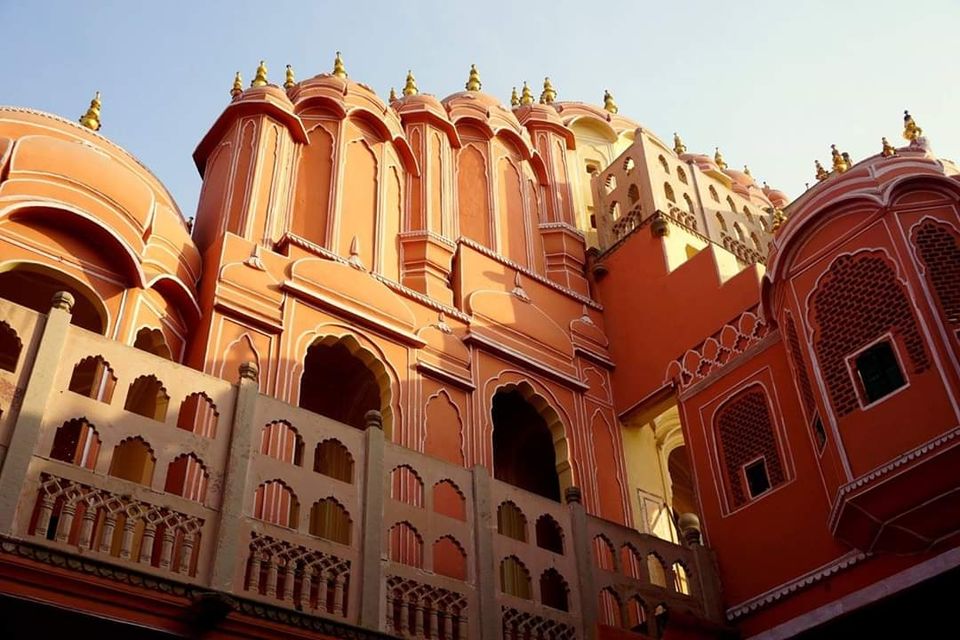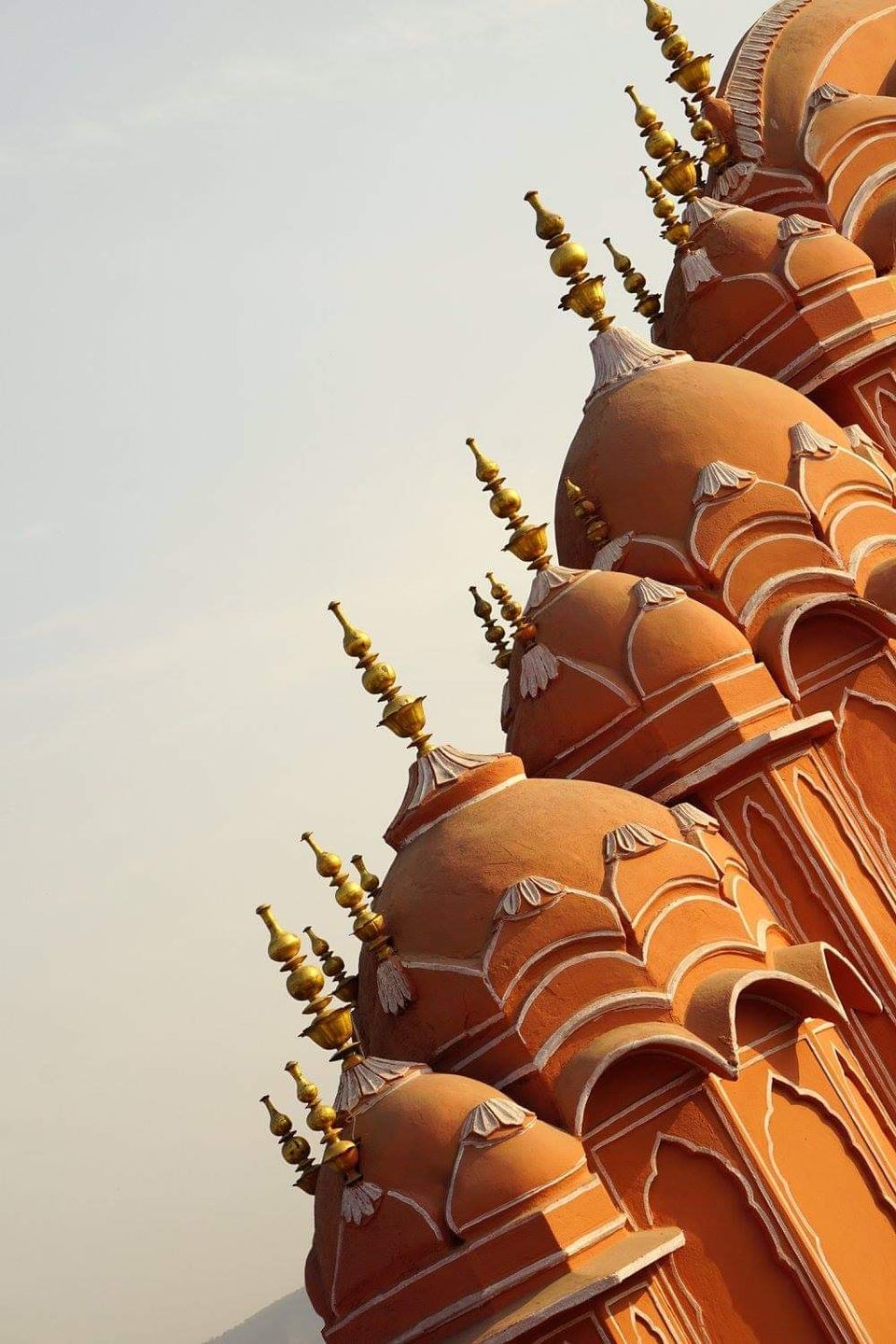 We had breakfast at our hotel and booked a private cab on Day 3, because Royal Gaitor, Amer Fort, Jal Mahal, Nahargarh Fort are pretty far away from the city.
Even though this was a royal crematory, it was worth a visit.
The royal cenotaphs and the monuments are beautifully and intricately carved.
The place was calm and not so busy. It will definitely look like a hidden gem of Jaipur and will take hardly 15-20 minutes to explore the place.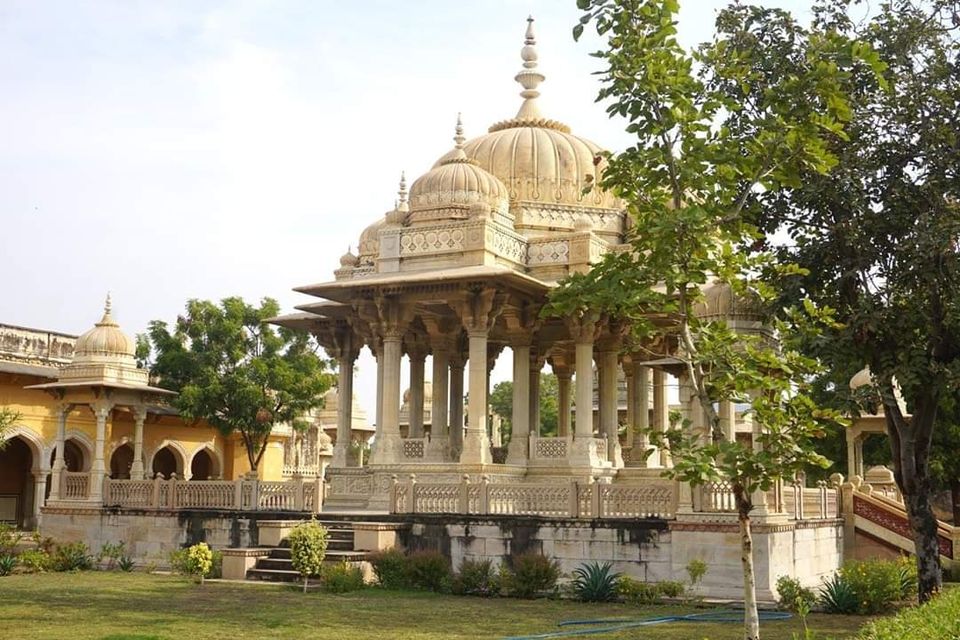 Such a majestic fort, you get to see the panoramic city of Jaipur. It once formed a strong defence ring for Jaipur along with Amer Fort and Jaigarh Fort.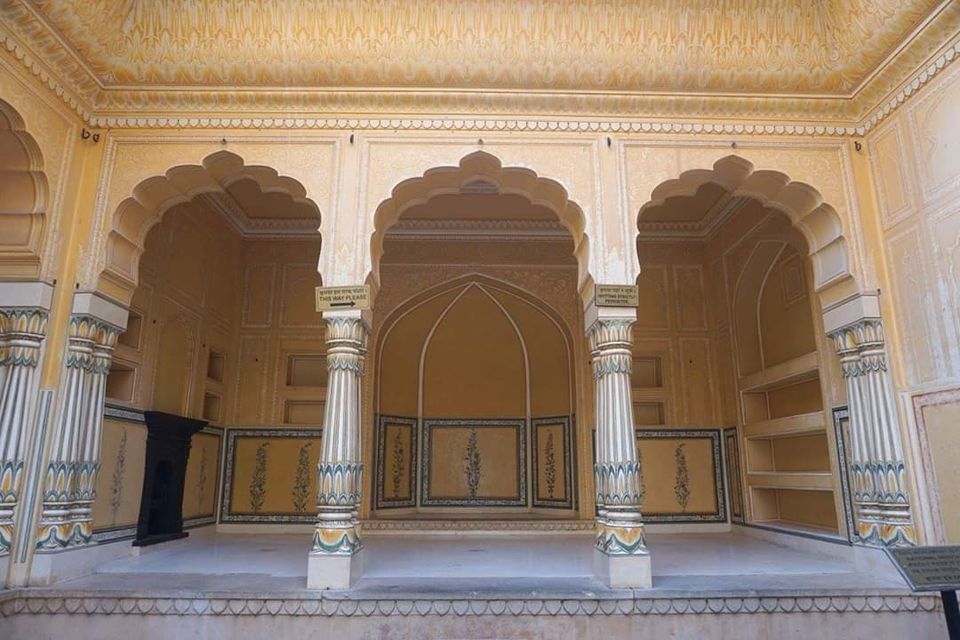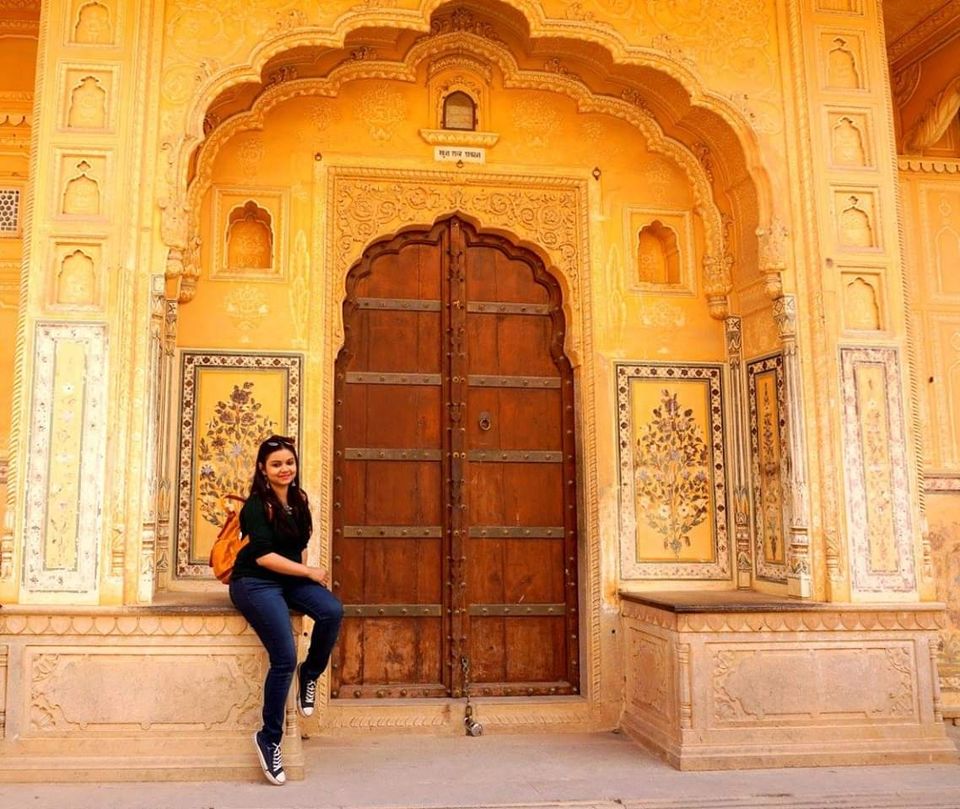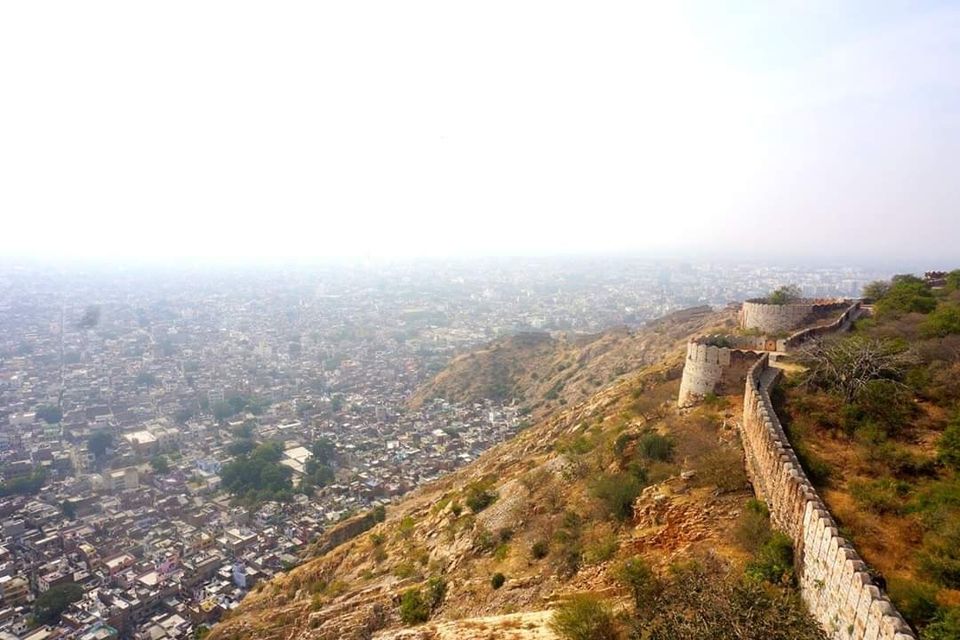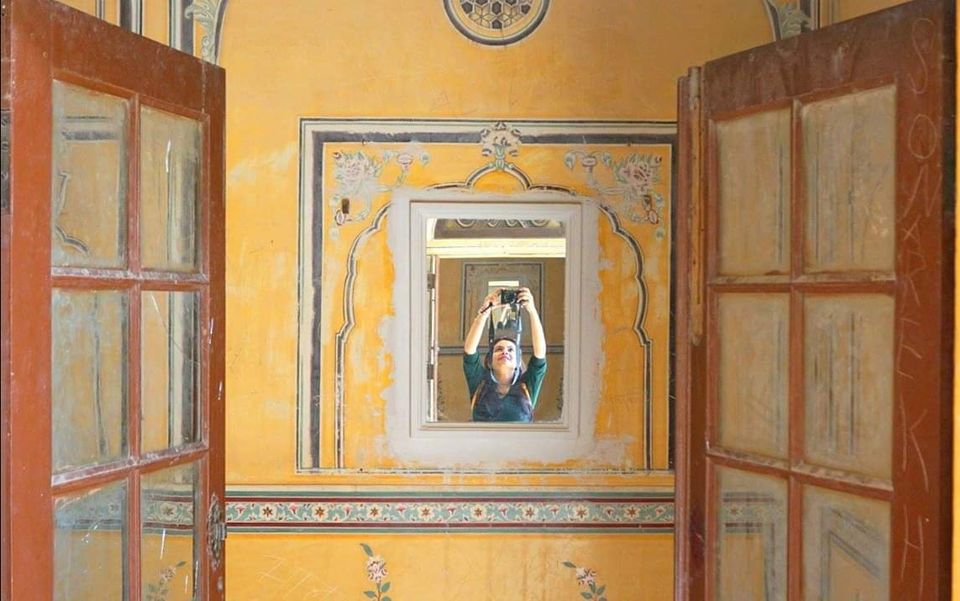 The Amer Fort or the Amber Fort is one of the main attractions in Jaipur. The majestic fort overlooks the Maota Lake which is the primary source of water for this fort. This is also a UNESCO World Heritage site and is known for its artistic style of structure.
Few snaps below.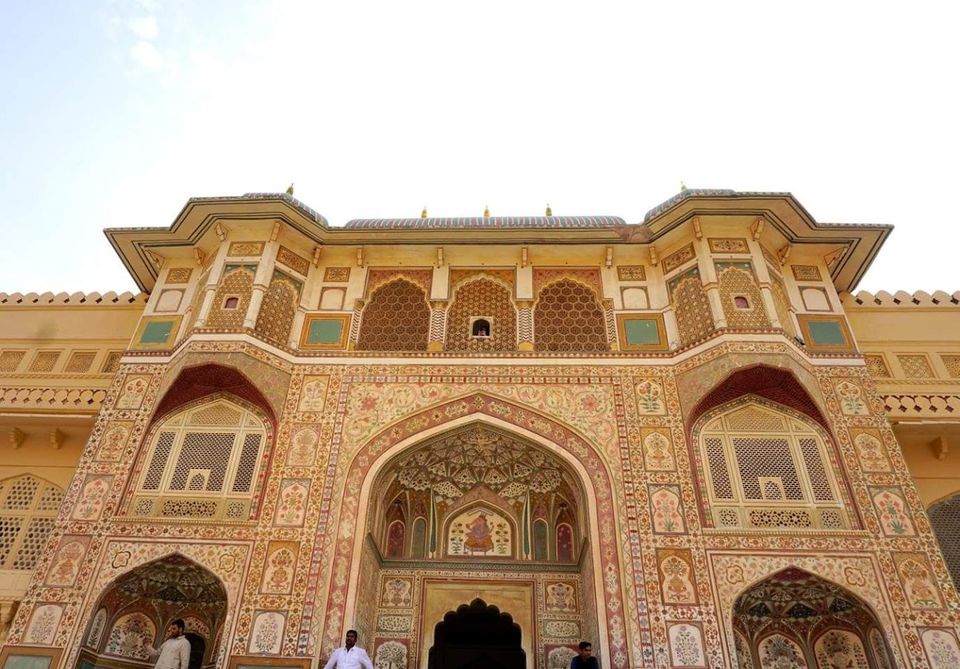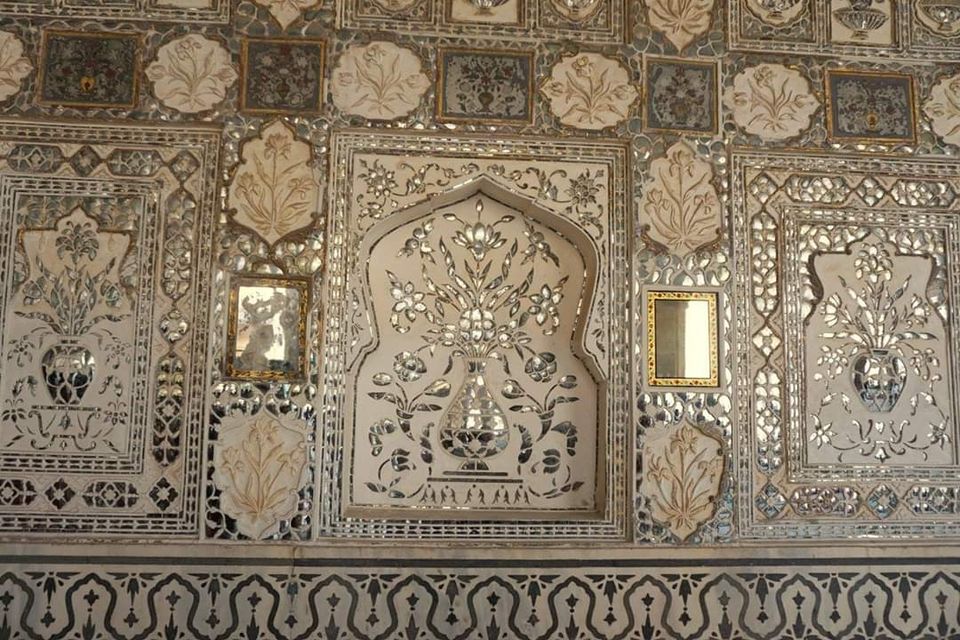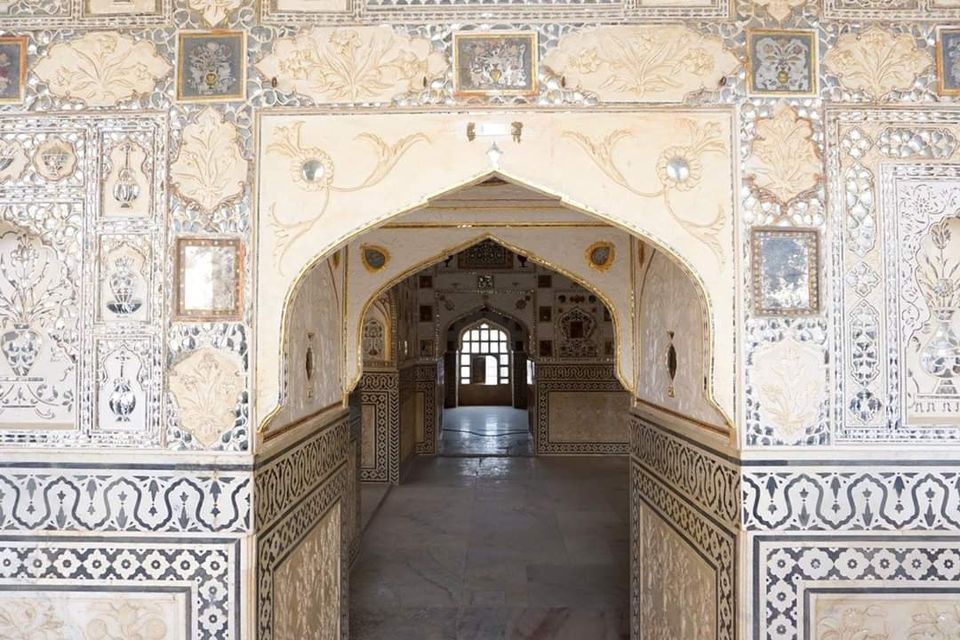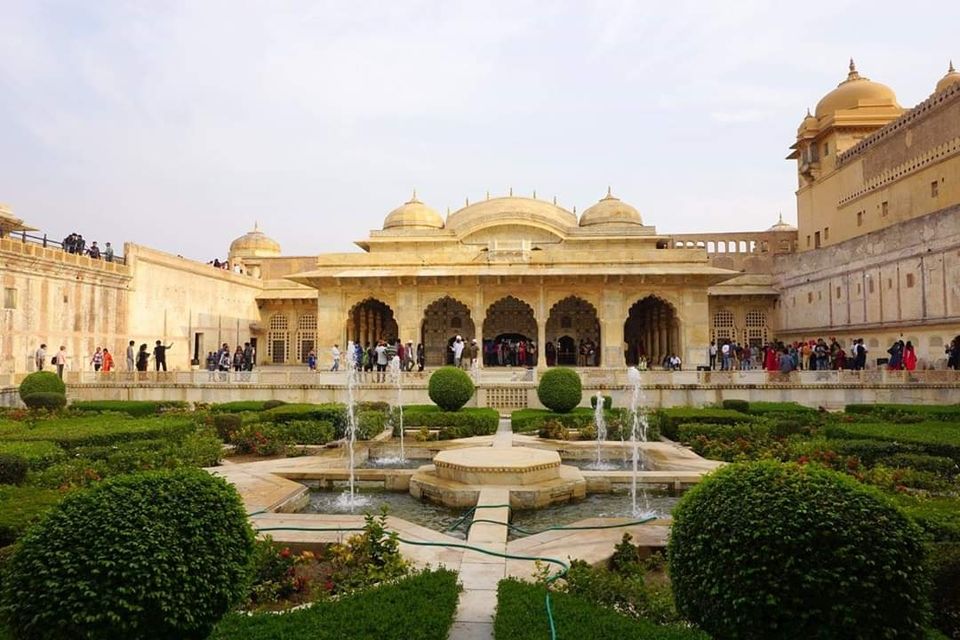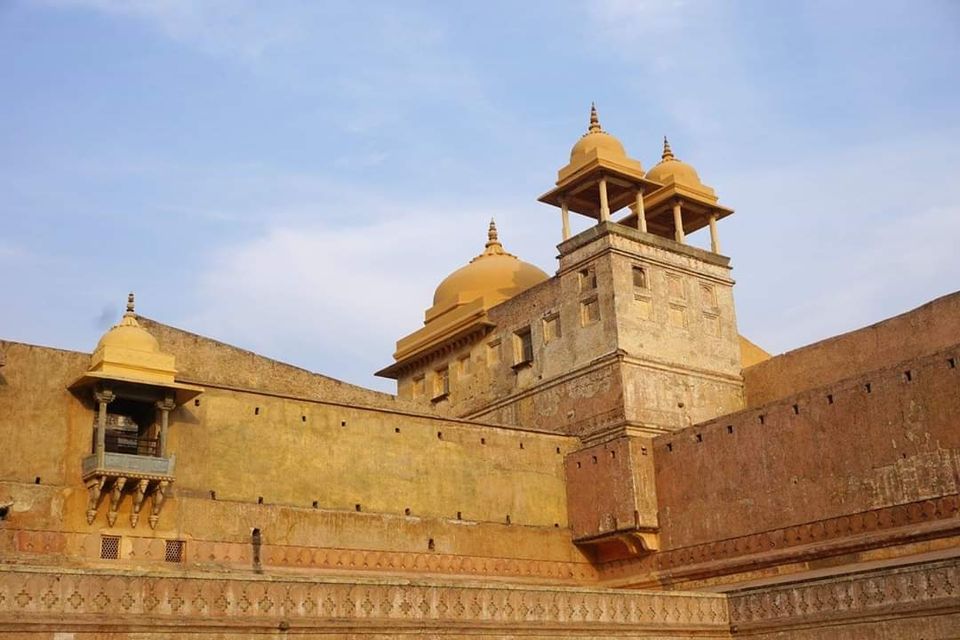 Jal Mahal is located in the middle of the Man Sagar Lake.
It looks beautiful at the backdrop of the Nahargarh hills.
Bad news is that it is not accessible to visitors, you have to enjoy the view from the bank of the Man Sagar Dam.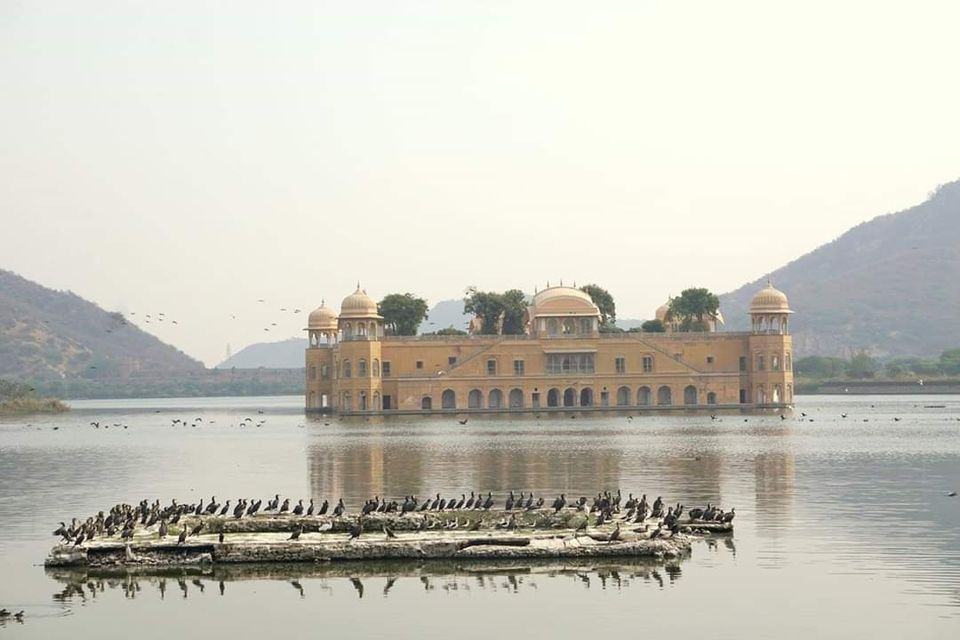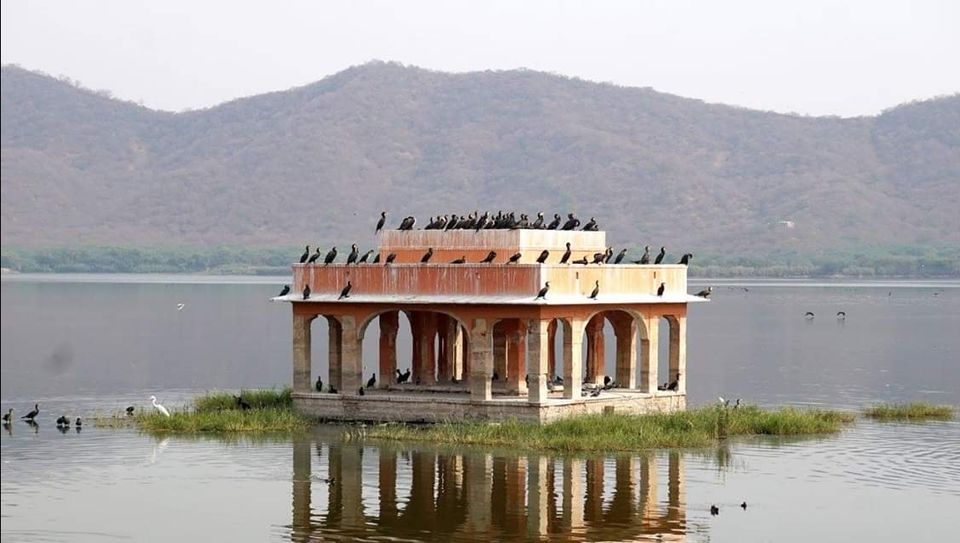 This shop is own by an award winning blue pottery artist. We bought two beautiful flower vases for our home and wrapped up our last day in Jaipur.
On our way to hotel, we bought Ghevar from the market on the adjoining road of Hawa Mahal.
Don't forget to have Laal Maas at Jaipur. We gorged on Laal Maas and Rajasthani cuisines at Hotel Mansingh Palace.