Then moment our marriage was decided and it was the time to decide for honeymoon, Maldives was the very first choice we both had. After loads of research we got an impression that Maldives would be a relaxing holiday after a lot of hustle bustle because of the wedding rituals. We started our journey from Bhubaneswar to Kochi in an early morning flight. Then we took the flight for Maldives from Kochi. And reach Maldives post noon. Before starting about our trip, let me explain something about Maldives.... Maldives consists of the main city island i.e. Male  and several other small islands owned by different resorts. Whatever resort you choose you choose, you can stay in that island...
Now to begin with, we chose Centara Ras Fushi as our resort . So after reaching male airport the staff from Centara Ras Fushi resort were present there to receive and transfer us to our heavenly abode via speed boat. It took hardly 30min to reach the island. After reaching we were welcomed by the hotel staff and then went went to the reception to complete all the formalities . And then finally we entered our beach villa.
We were dumbstruck seeing the beautiful island and the great resort. The hotel staff was very courteous and the formalities were also very smoothly taken care of. And the room it was greatly luxurious... And close to nature. When in such island you get to breath fresh air without any traces of pollution .
We then went for the overwater bar. Had some snacks and some cocktails and enjoyed the sunset above the sea amongst the nature.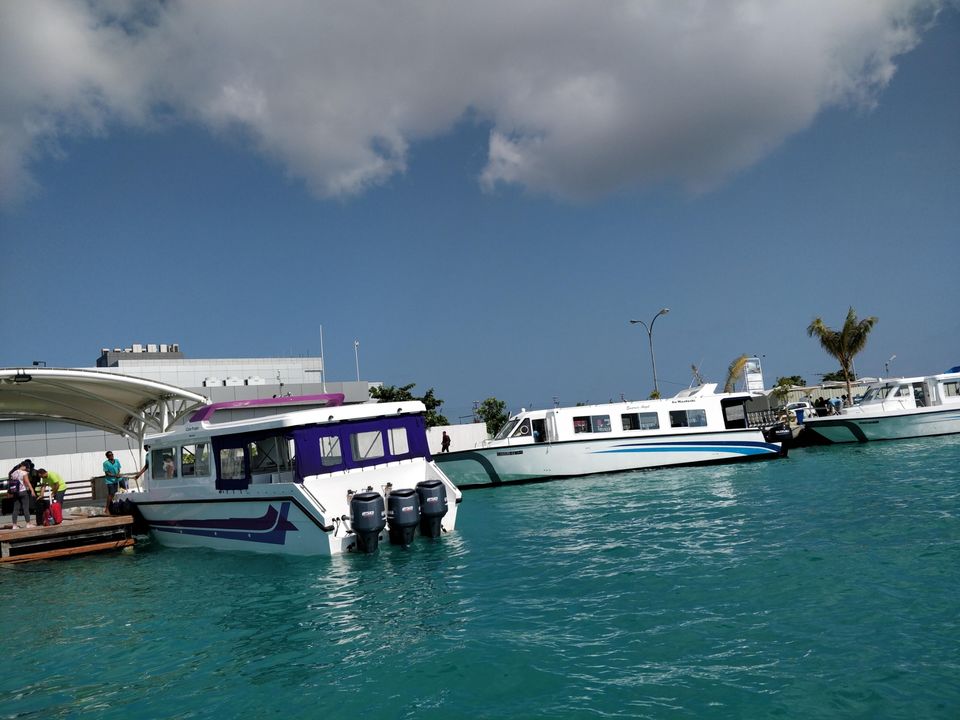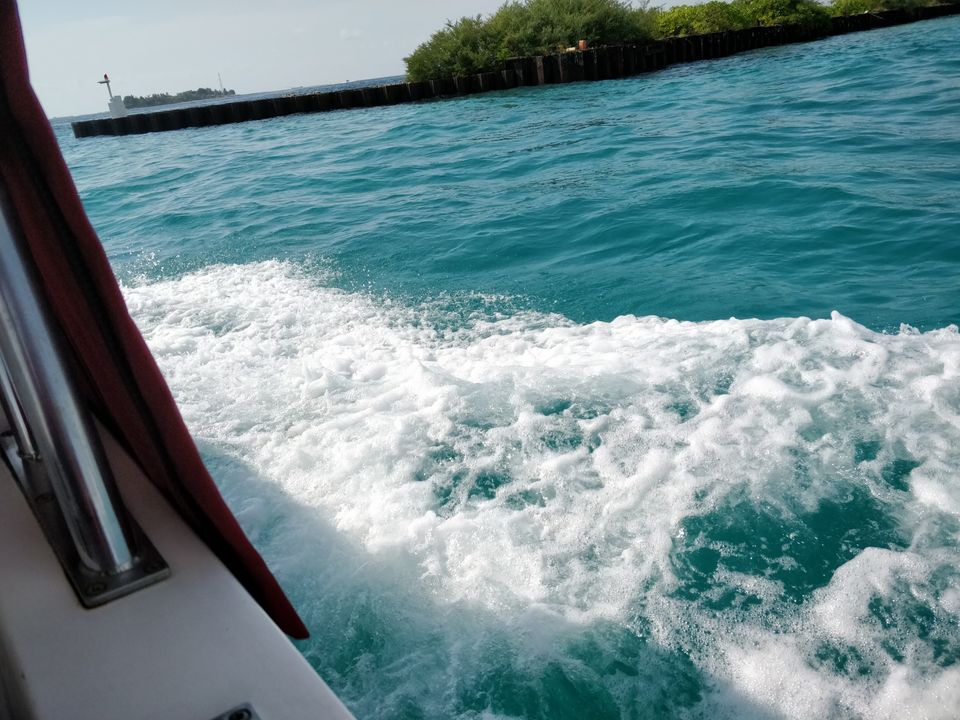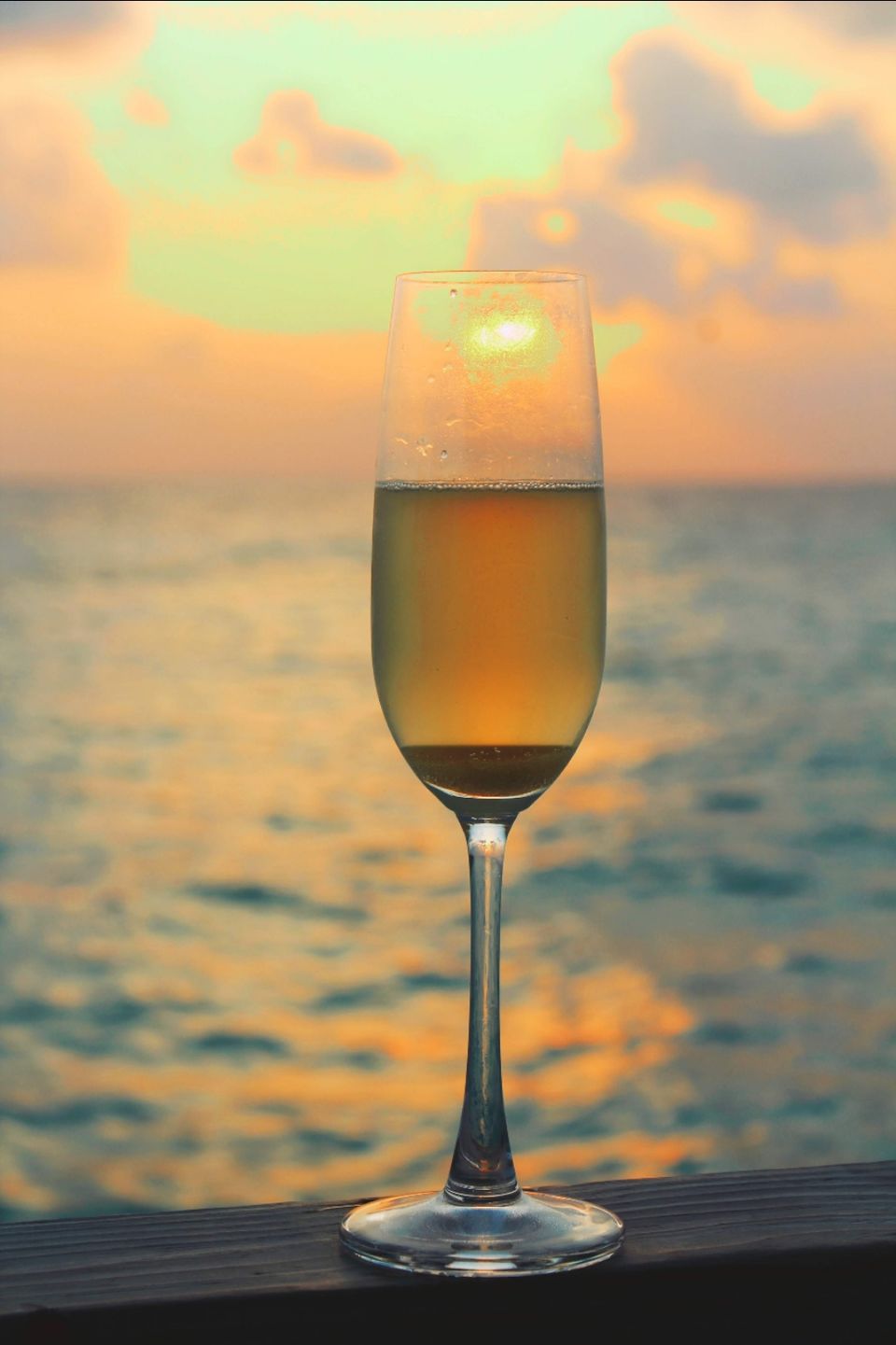 And the day 2 of our beautiful Maldives trip. We were woken up early in the morning by light drizzling water. And the surrounding looked more beautiful and picturesque in the rain. You see the beauty that you want to capture as it is but you can capture not even a tiny bit of it. For all to feel the beauty you have to see through your own eyes.
Then we proceeded for breakfast. Food was delicious and great and good option is available . It's a buffet arrangement. Then we took a stroll through the island, chilled in the pool , took a dip in the sea, basically relaxed and relaxed...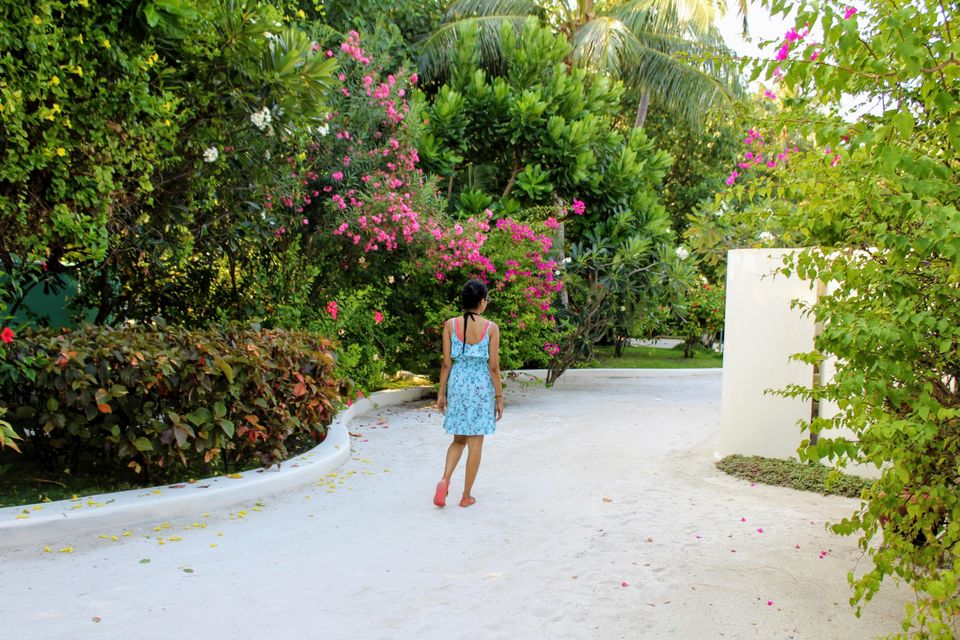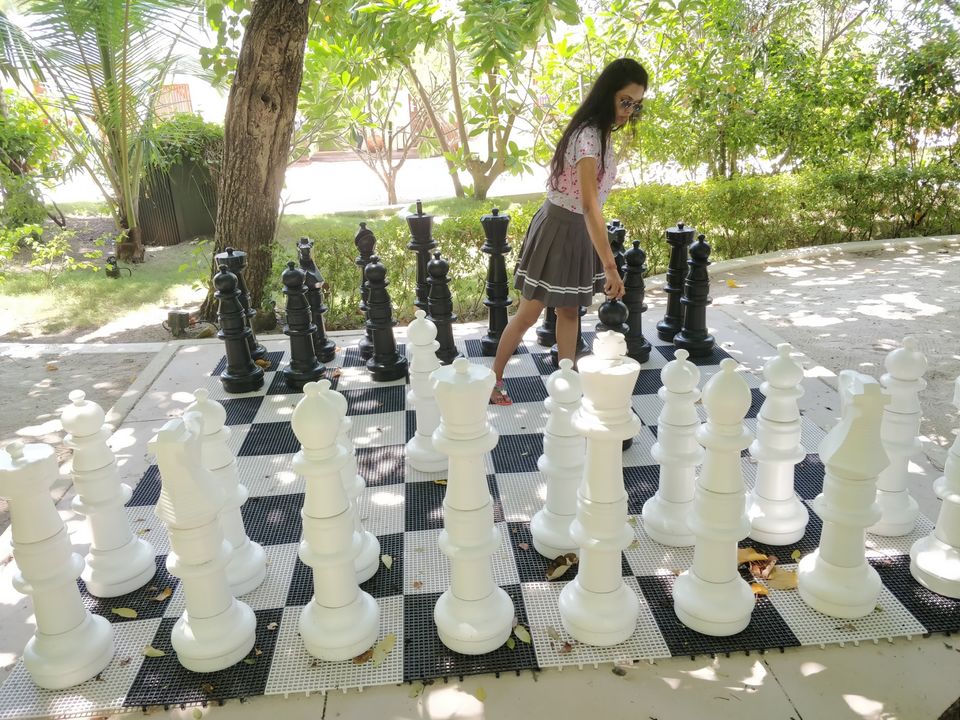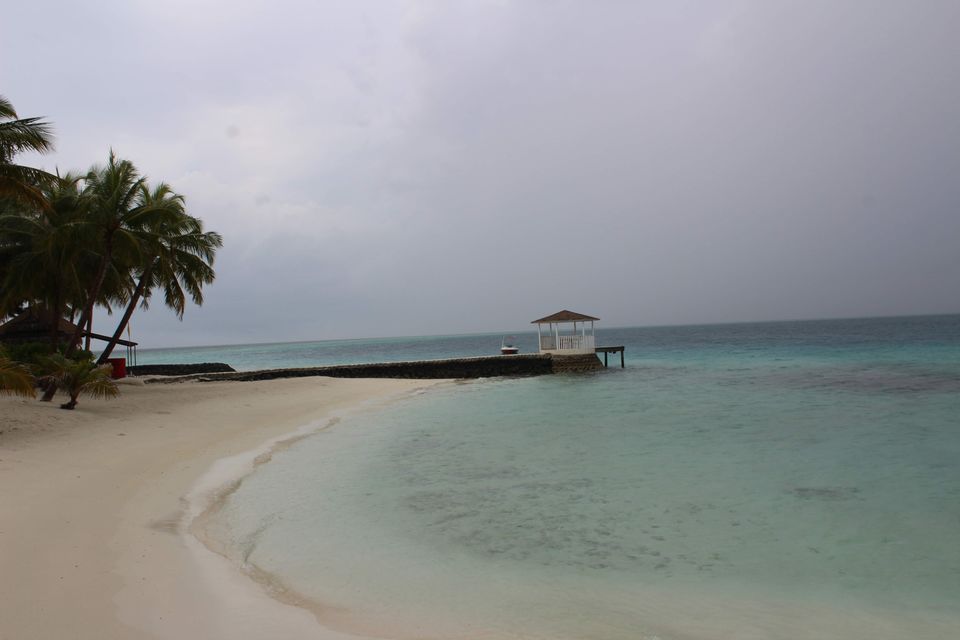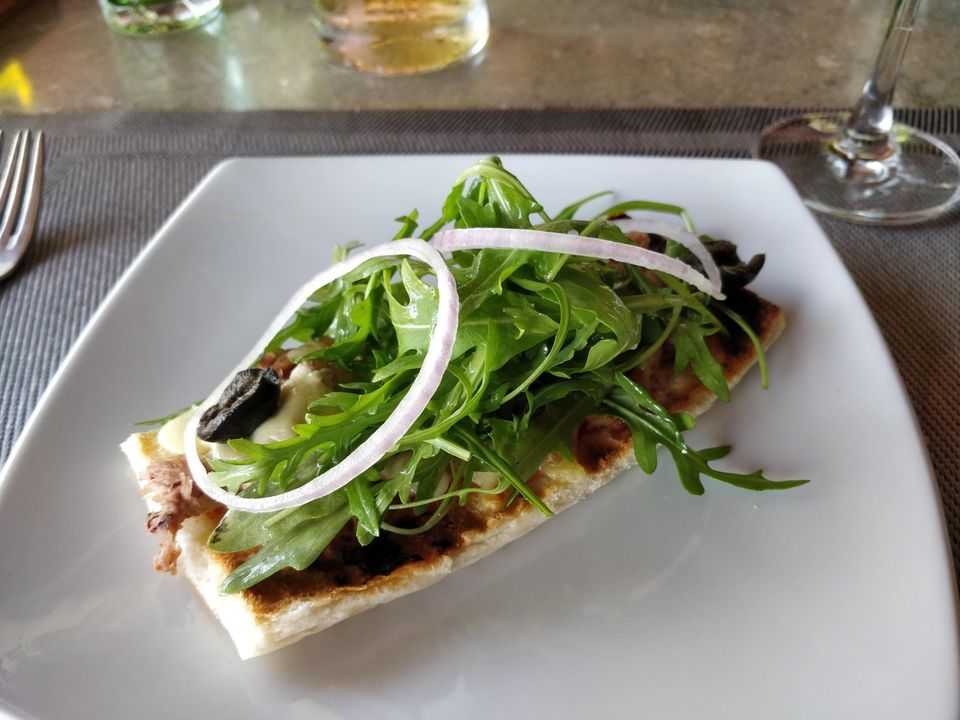 Today we got transferred to over water villa with jacuzzi. And it was the best experience you can have. You have private access to the sea through your room. And privacy is taken care of really well. They provide you with complimentary wine and lifejackets. So that if you don't know how to swim , put on your jacket and enjoy the waters and the beauty within.... After shifting our room, we stayed at our room for some time and then went to the sea for trying some non motorised water activities like snorkeling and kayaking. 
We took a spa, and it was the most soothing experience you can have after a hot sunbath. We end the day with beautiful sunset and delicious dinner.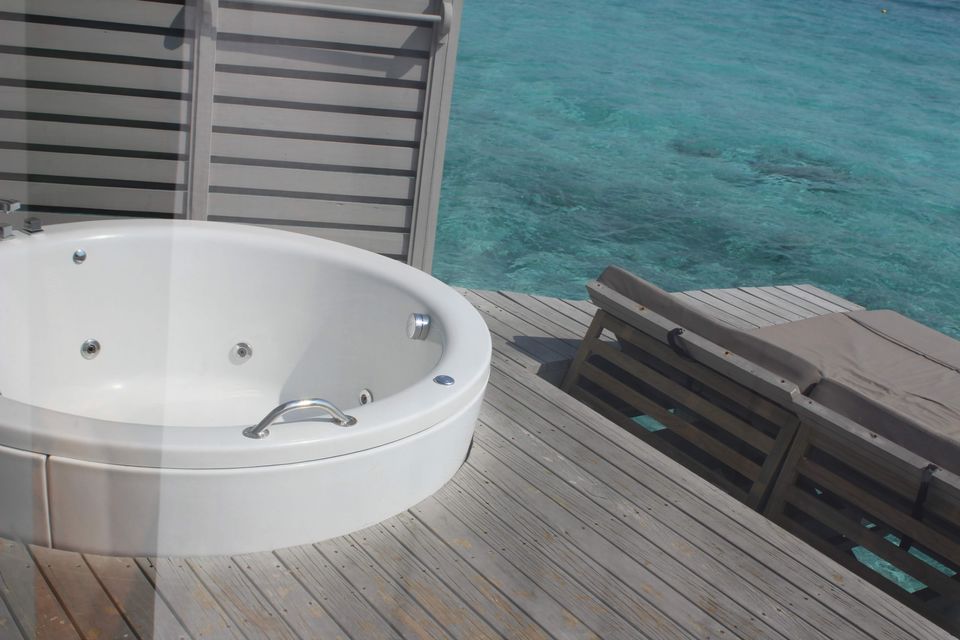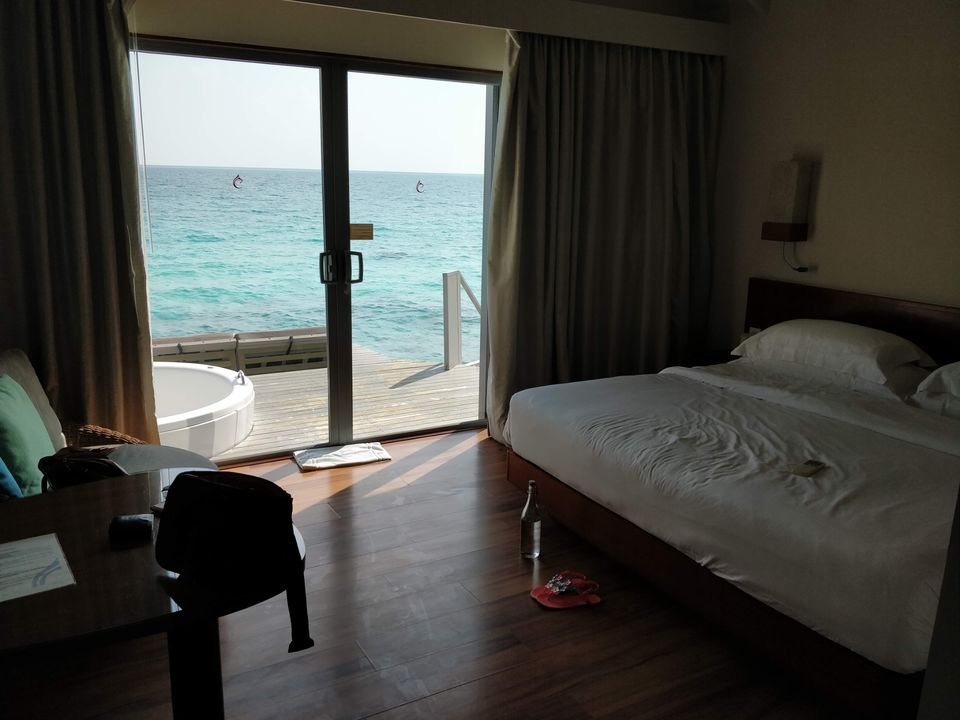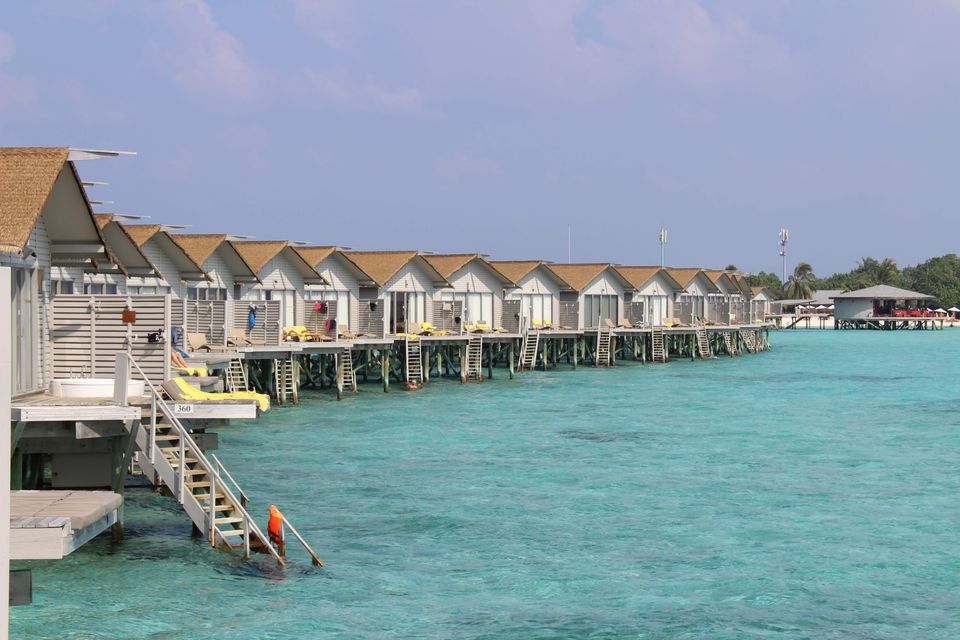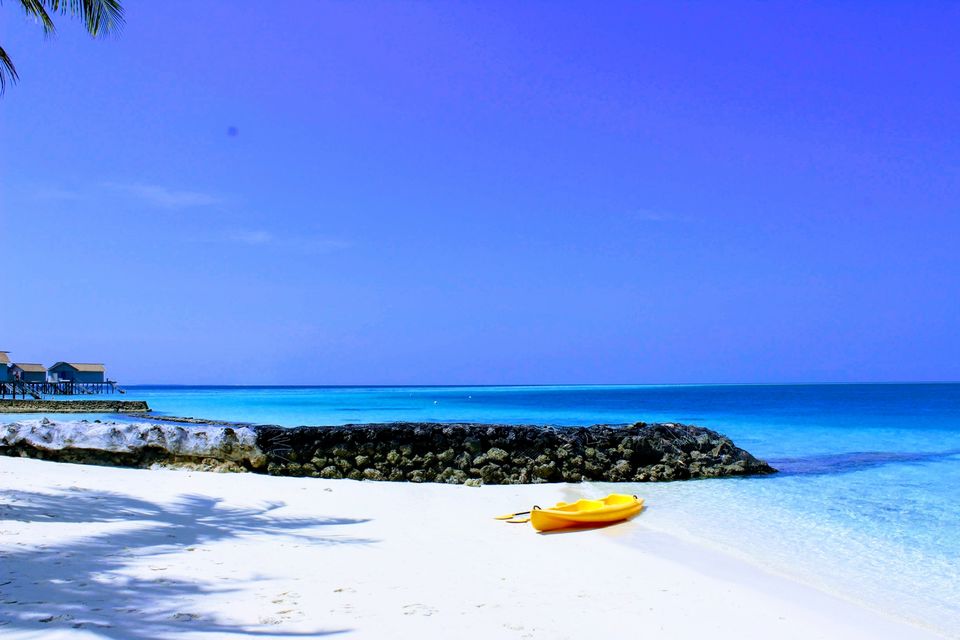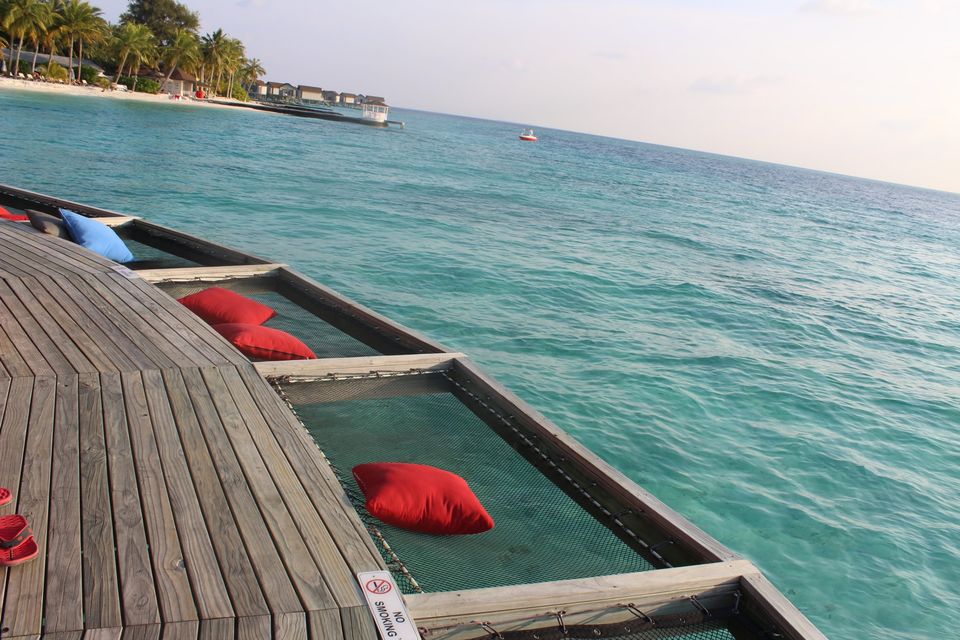 We woke up to the sound of the waves . A beautiful and enchanting morning it was. We did nothing but chill by the pool and the beach. Used our jacuzzi.  We were eagerly waiting for the evening because a romantic candle light dinner by the sea was awaiting us... We got ready , spent the beautiful evening with delicious sea food platter and champagne.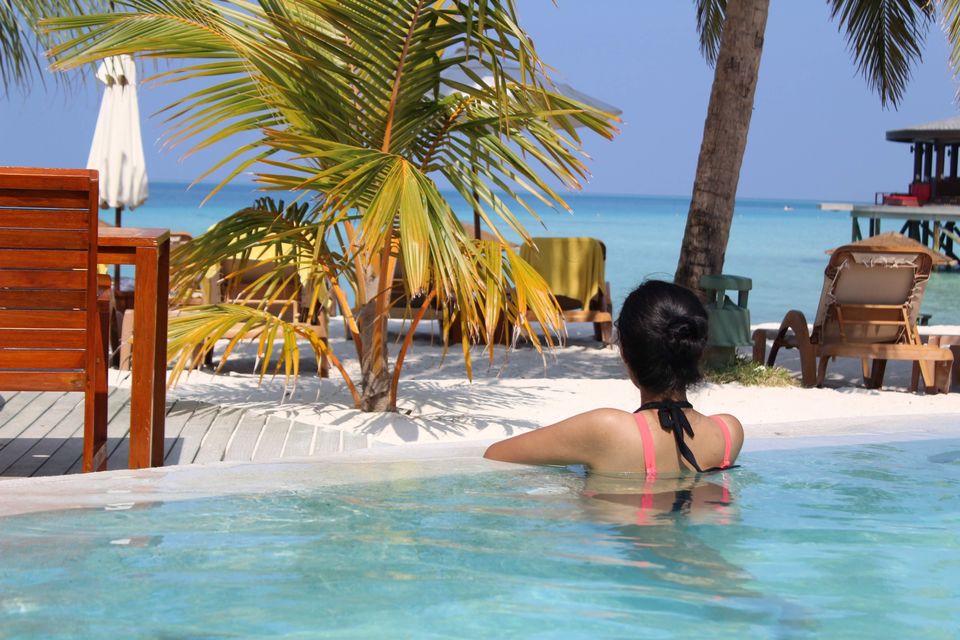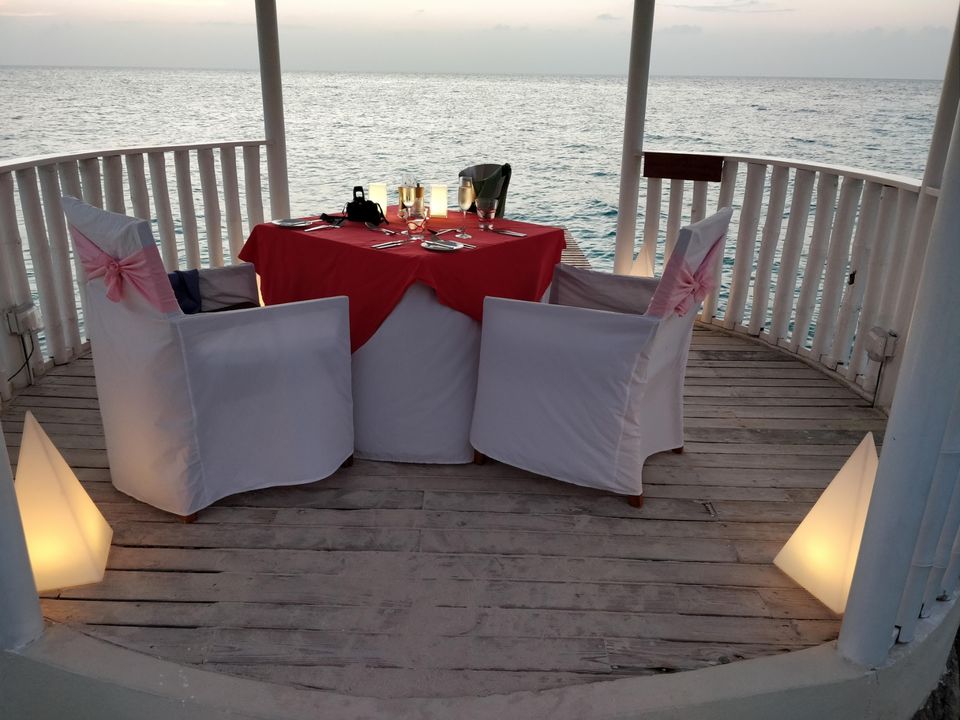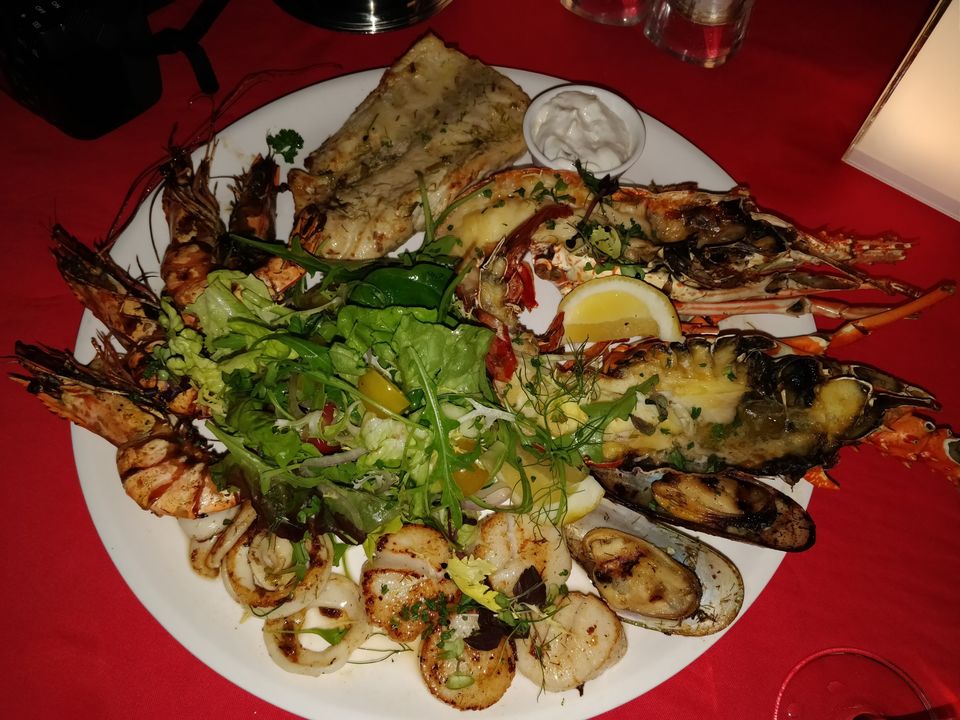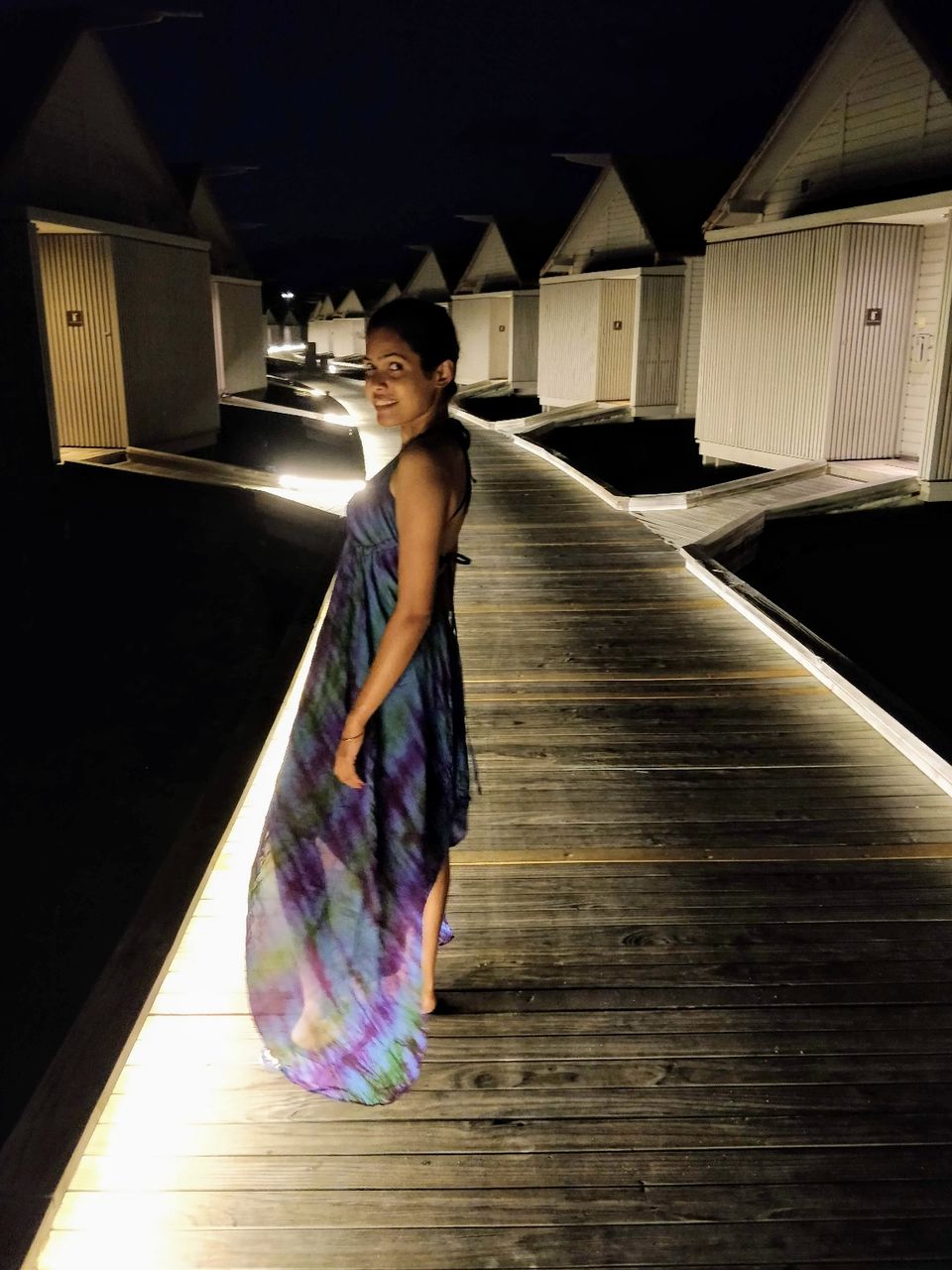 It was the last day, the day of our departure. We roam around the island  followed by a great breakfast and lunch. With a heavy heart we bid adieu to our island and to Maldives. When you want to do nothing but want to  spend time with you loved ones visit Maldives, it gives an experience of the lifetime. If given a chance we will again visit Maldives .