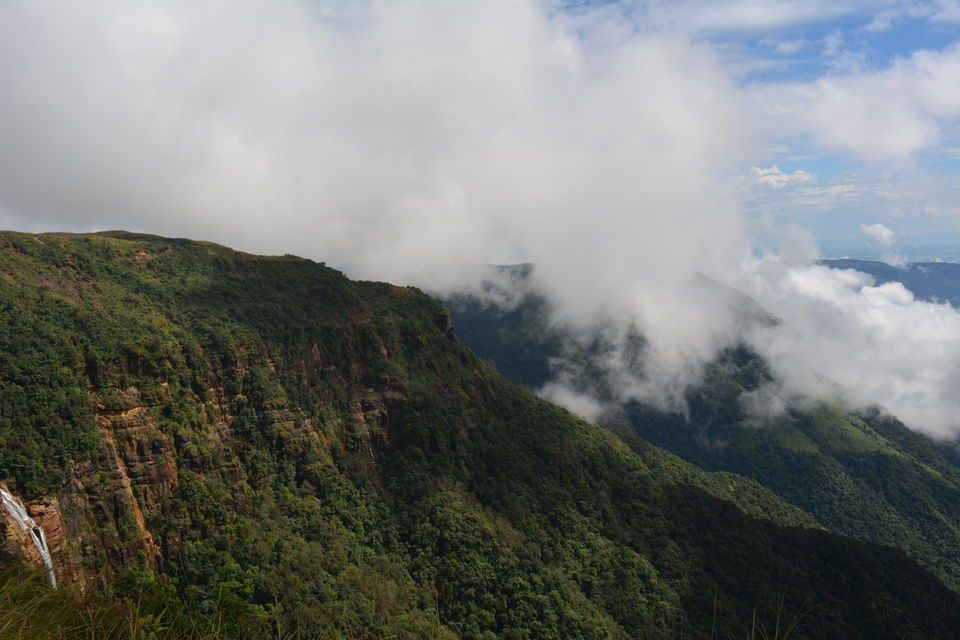 Meghalaya, a beautiful state in north-east India also known as an 'Abode of clouds', is a one stop place for nature lovers. With its intensified greenery, cloudy atmosphere, and its captivating waterfalls, it stands out as the most pleasing destination for the tourists who enjoy living in the lap of nature.
I visited the place in the month of October this year and stayed in Shillong, the capital of Meghalaya which is also well known as the 'Fashion capital of north-east India'. Accomodation was not a worry as i stayed at my relative's place, the air-force station. The city seemed much more peaceful from there as the station is located at the peak of Shillong (Also known as the 'upper Shillong'), unlike the lower Shillong where the city life can actually be observed and is much more crowded and prone to traffic.
For people who plan for a vacation in Shillong, I would suggest them to find an accommodation either at the upper shillong (Peak) or somewhere on the outskirts. Though if you are staying within the main city,the local markets would be easily approachable but the stay would be noisy and congested for people seeking a peaceful stay. We had to hire a cab to reach the main city from our place of stay which took us almost 30 minutes, though also had to face lot of traffic and crowded streets due to the occasion of 'Durga pooja'. The festival is celebrated with a lot of enthusiasm among people there as the place somewhat has an influence of the Bong culture. I assume that the traffic condition might be better on other days.
The lower Shillong is a place for shopaholics & fashion lovers. One can find a variety of stuff to by from places like 'Police Bazaar' where you find majority of the road side vendors selling woolen clothes, jackets, shoes, accessories, shawls, sweaters, woolen caps etc and other things like food, electronic items, smuggled winter wear from Thailand, gadgets, medicines, beauty kits, grocery, bakeries, bags, vessels etc. You name it and it is available in the shops. They are very cheap and a good choice for gifting (Bargaining works a lot!). The place is flooded with people throughout the day and is easily reachable from all parts of Shillong by taxis, buses, and small vans. If you wish to buy handicrafts of bamboo or cane for which Meghalaya is famous for, there are also few handicraft emporiums where you will find purses, baskets, display items, trays, bags, Assam silk sarees, jewellery etc. Another place which I visited was the Anderson's arcade, having 4 floors where you will find lot of small shops selling large variety of clothes for women at reasonable prices.
Coming to places where the beauty of meghalaya is actually pleasured, you have 'Cherrapunji', also known as the wettest place on earth. It is mostly covered with layers of clouds and gives a stunning view of the surrounding valleys. The route to Cherrapunji is very fetching and you will come across  a lot of greenery around.
The other interesting place is 'The living root bridges', the Man-made bridge made from the aerial roots of rubber trees. The tree roots are made to grow through the tree trunks which are placed across rivers and streams until the roots attach themselves to the other side.
'Mawlynnong', considered as the cleanest village of Asia, was truly a paradise. It is almost 100 Km away from Shillong. The village people have maintained it so well that it seemed more beautiful than any other urban city of India. It was full of tourists & yet so clean and organized.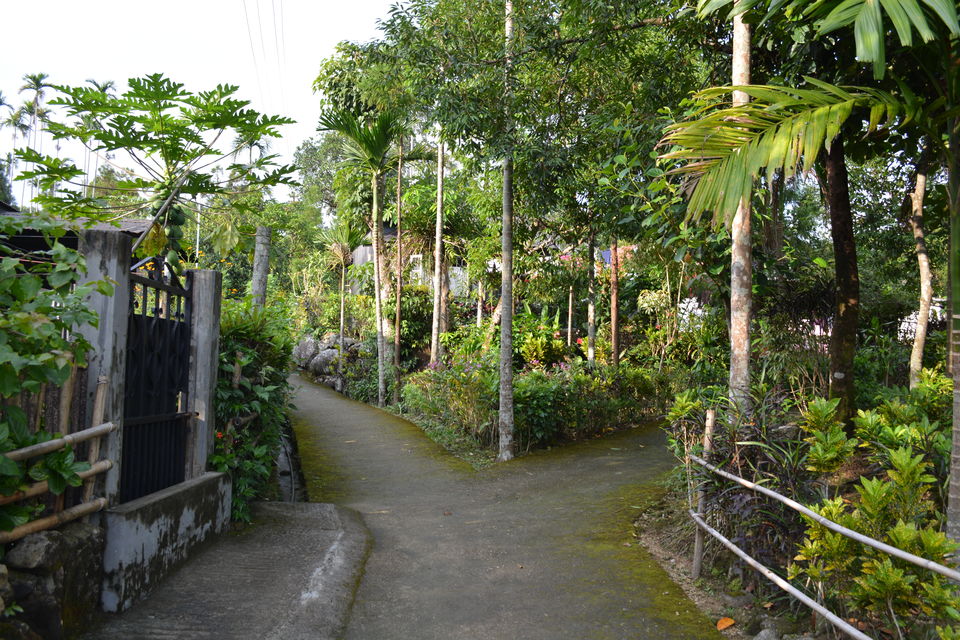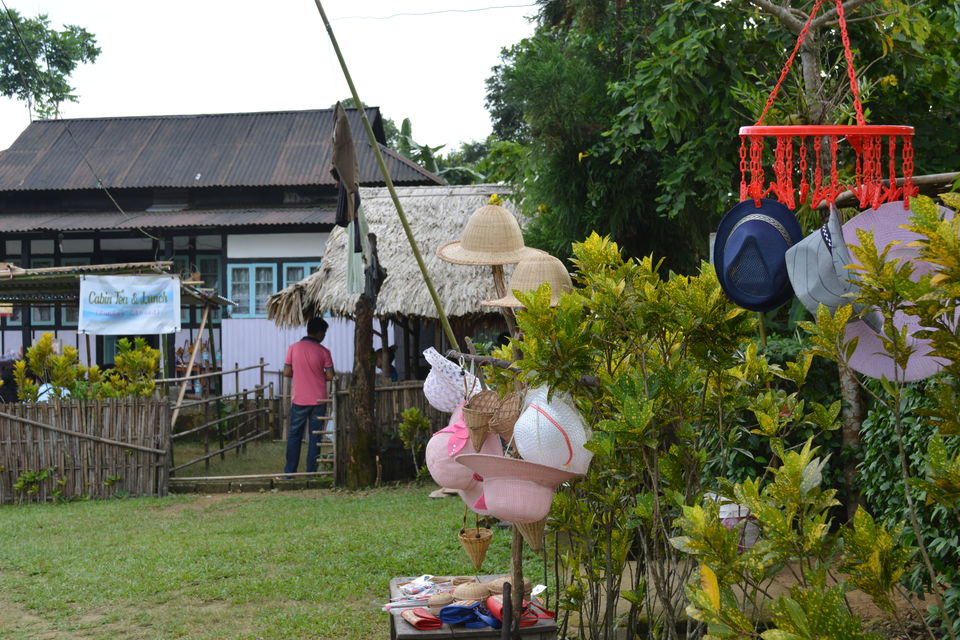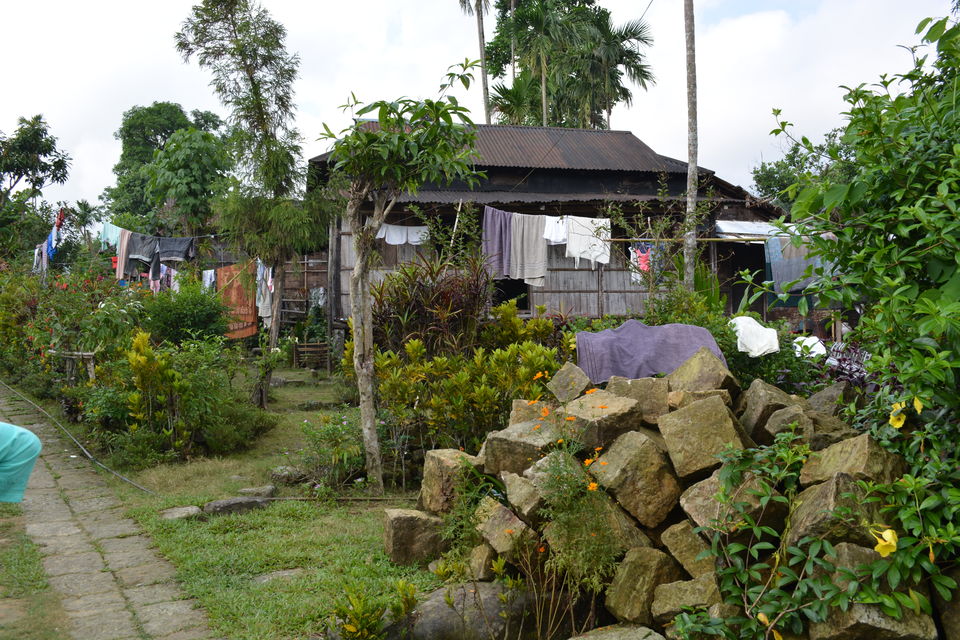 When it comes to waterfalls, Meghalaya proves to have the most attractive ones. 'Nohsngithiang Falls', also knows as the 'seven sisters waterfalls', are a delight, though one should be lucky enough as sometimes the clouds become a hindrance to the view. This is how we waited for the clouds to move away & luckily the view was worth the wait!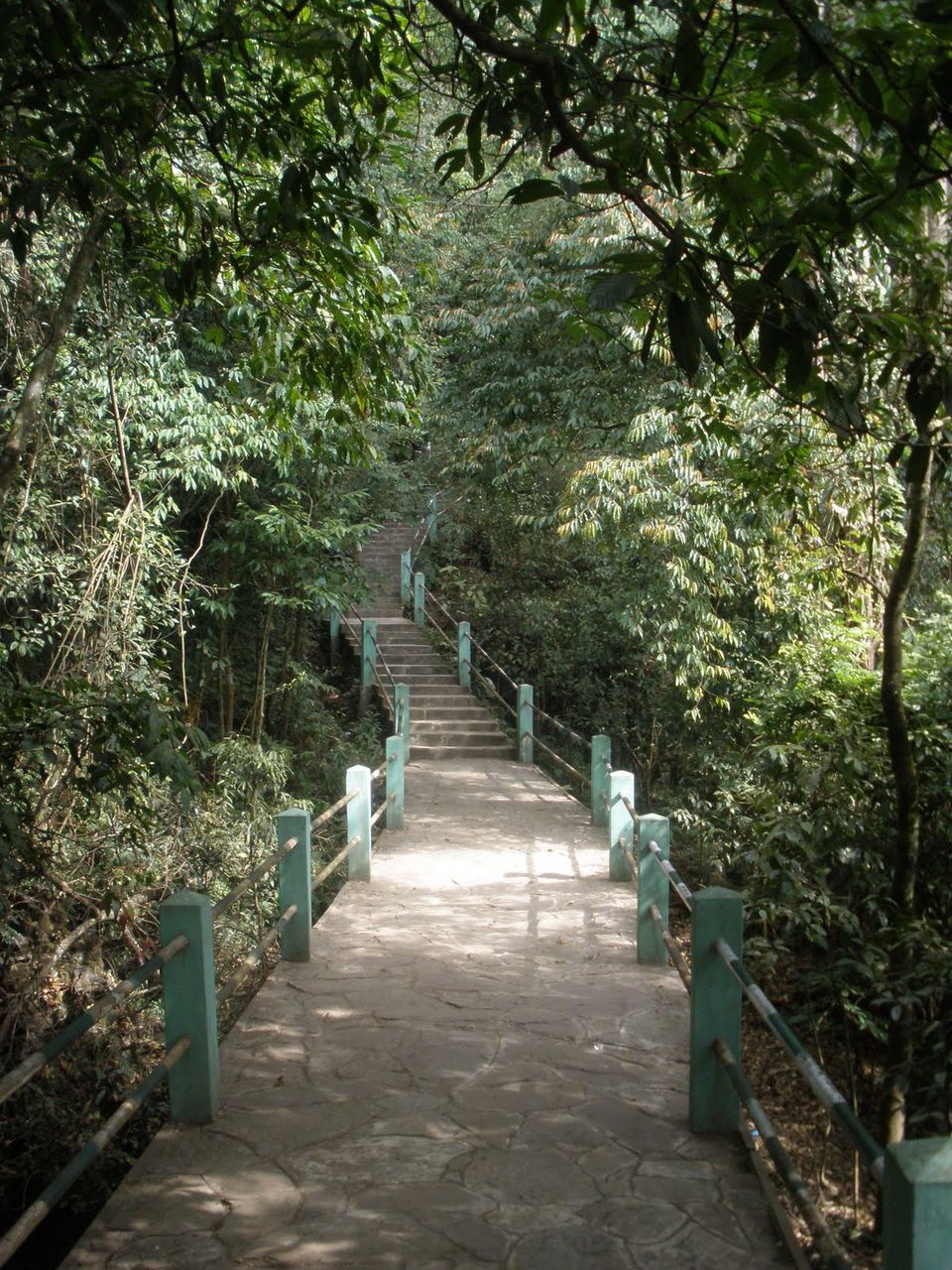 So guys, spare some time and plan for a vacation in this mesmerizing Meghalaya, 5-6 days are enough. I would personally suggest to visit here during summers, as in winters the temperature drops down to even less than 0 degree and it becomes a bit difficult to fully enjoy the place.
Enjoy your trip!