Meghalaya is one of the Seven Sister States situated in the Northeast India. With average annual rainfall as high as 12,000 mm (470 in) in some areas, Meghalaya is the wettest place on earth and is also known as the "Abode of the Clouds" Interestingly, unlike many Indian states, Meghalaya historically follows a matrilineal system where the lineage and inheritance are traced through women; the youngest daughter inherits all wealth and she also takes care of her parents.
How to Reach
The best way to reach Shillong is via Guwahati, which has affordable flights available from all over India as well as the closest railway station accessible to Meghalaya. Once you have reached Guwahati you can either get personal or sharing cabs that charge around Rs. 300 to 400 per person. Another way to reach is an airport at Umroi which is 30kms away from Shillong but it has limited and much more expensive flights.
Best Time To Visit
Meghalaya being a hill state is blessed with moderate climate throughout the year and hence can be visited all year long.But if you want to enjoy the tumbling waterfalls in all their glory the onset of monsoon (end of May- early June) or just after monsoons season (October-November) would be the best time to visit.Summer season (March- May) would be more apt for those who want to explore more than just the waterfalls. Plus the summers are extremely pleasant with temperature hardly being more than 25 degree Celsius.Winter season (November-February) will be the right time for those who want to enjoy chilly season with temperature dipping as low as 4 degree Celsius and dense fog all around.Peak Monsoon Season (June- October)should be avoided as you will get stranded with the continuous rainfall.
4 Day Itinerary (Long Weekend Getaway)
Day 1 - Guwahati- Shillong : Take an early morning flight to Guwahati from where you can take a personal cab to Shillong and spent the day exploring Shillong. Places covered : Umiam Lake Laitlum Canyons Bara Bazaar Dyalan's Cafe for dinner Day 2 - Cherrapunji - Nongriat VillageScenic 3 hour drive to Cherrapunji from where the famous Trek to Double Decker Living Roots begins which also leads to the Rainbow FallsPlaces covered : Living Roots Bridge Double Decker Living Roots Bridge Rainbow Falls Day 3 - Cherrapunji - ShillongTrek Back from Nongriat Village and another beautiful drive till Mawmai Caves and back to Shillong Places Covered : Nongriat village Mawsmai Caves Day 4 - Shillong - GuwahatiDrive back to Guwahati to catch the flight after spending some time in Shillong Places covered : Police bazaar
Shillong
The capital of Meghalaya is Shillong. The During the British rule of India, the British imperial authorities nicknamed it the "Scotland of the East".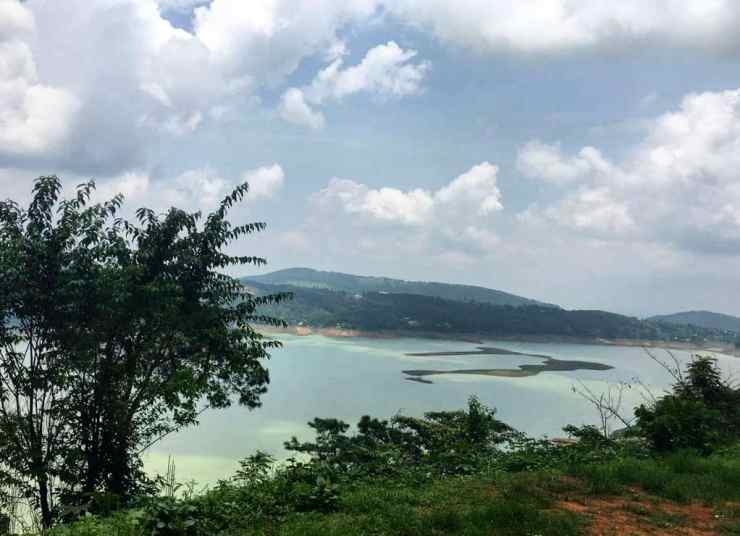 Umiam Lake (popularly known as Bara Pani meaning Big water) on the Guwahati-Shillong road is a major tourism attraction.It also has a water sports complex with facilities such as rowboats, paddleboats, sailing boats, cruise-boats, water-scooters and speedboats or you can just enjoy the scenic view
Laitlum Canyons which literally means the end of hills, a 45min drive from city centre is perched atop East Khasi hills of Shillong and offers a panoramic view of the vast Meghalaya.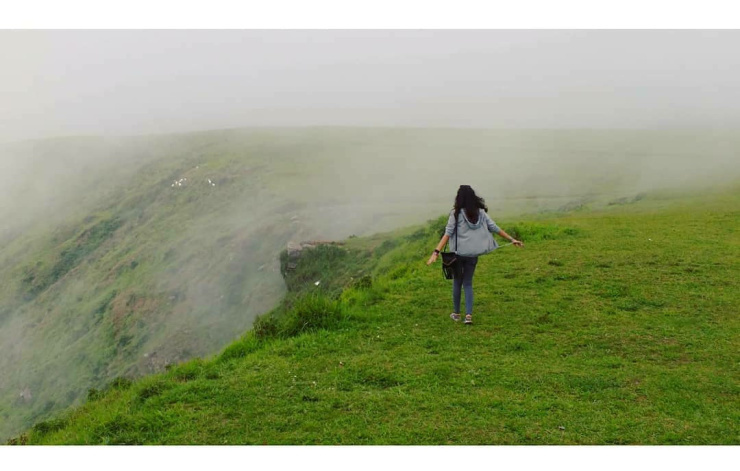 Police bazaar a lively market perfect for your souvenir shopping fix!
Other tourist attractions : Elephanta Falls, Golf course , Wards Lake,
Cherrapunji
A rather scenic 50 kilometre long road connects Cherrapunji with Shillong. Cherrapunjee holds the all time record for the most rainfall in a calender month in a year and had previously even been credited as the wettest place on Earth!Other famous tourist attractions include : Nohkaalikai falls, Seven Sister Falls ,Arwah caves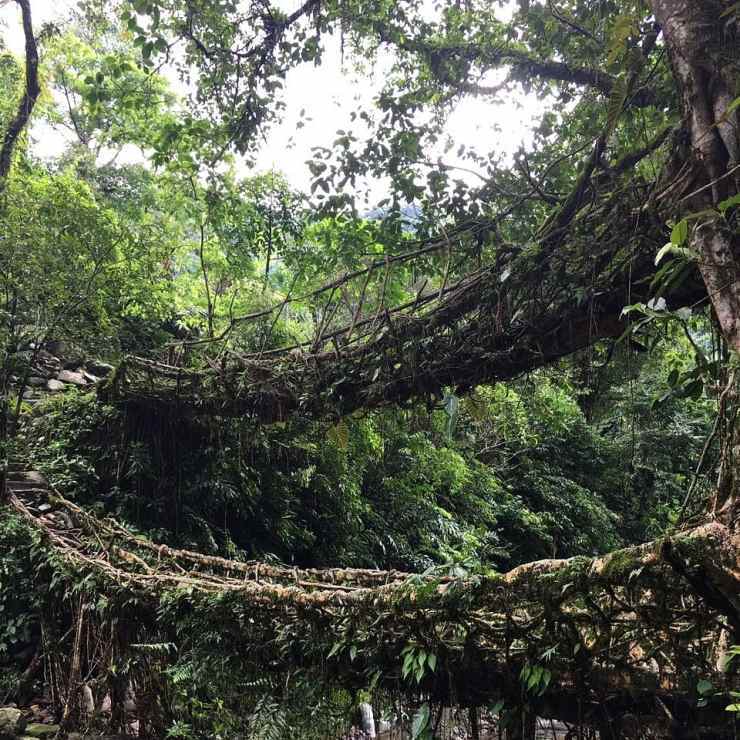 Trek to the Double Decker Living Roots Bridge
A living root bridge is formed by guiding roots of the Ficus elastica tree across a river, and allowing the roots to grow over time.
The trek involves descending 3000 steps to reach the bridge which isn't even the tough part, its climbing the same steps back to get out of the village which makes it a difficult trek. The trek can take from 4-5 hours to reach the ultimate destination i.e Rainbow falls!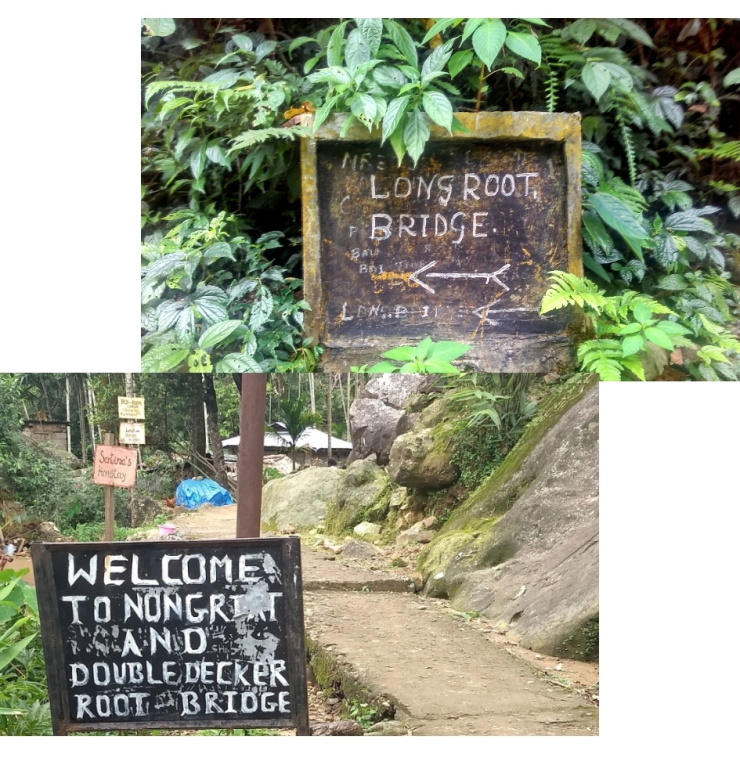 But the best part of the trek are the breathtaking views of clear blue waterfall pools throughout the way in which you can also take a dip while taking a break!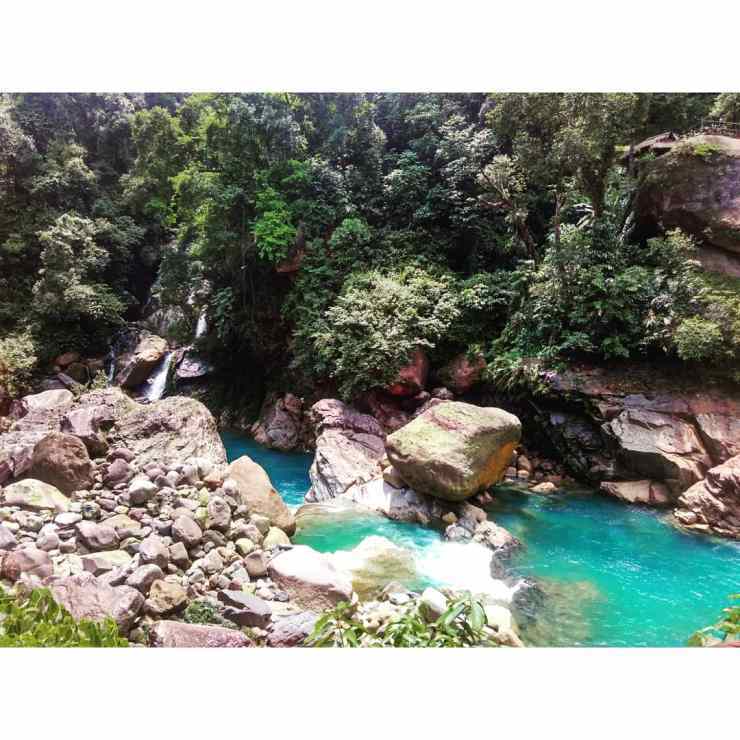 It is better to stay the night in the village itself to get the best experience and you can easily find a homestay to spend the night which is the only option.
Meghalaya offers hidden Villages, remote waterfalls with crystal clear pools and rivers with scenic routes,breathtaking views and beautiful drives.Mehalaya is definitely one refreshing getaway that must be one everyone's bucket list! Mawsmai Caves
Meghalaya is famous for its many caves, a few of the caves in this region have even been listed amongst the longest and deepest in the world. Mawsmai limestone caves near Cherrapunji are among the most accessible caves for tourists.In this 150m long cave one can enjoy the impressive formations, dark passages and chambers. This peak into the underworld is a small adventure in itself as there are even places where you have to bend and squeeze yourself out which makes the experience more authentic! Being a famous tourist spots, you'll find a couple of food joints right outside the caves where one can try the authentic food of the state. Plus if you are visiting the caves just after the trek ,like us, you'll be hungry for sure! After the visit to the caves one can spend some time admiring the picturesque scenery from the grasslands or clicking Instagram worthy shots!