Its that time of the year again when the sunlight has been tuned down to a minimum and the sky is overcast with clouds, rain, thunder, and lightning. Every time you look out of your window it gets harder to tell what time of the day it is and you can't help but feel sleepy, lazy and oh, did I mention hungry? It doesn't help that it is almost holiday season so you are stuck at home, with nothing to do, or at least that's what you think.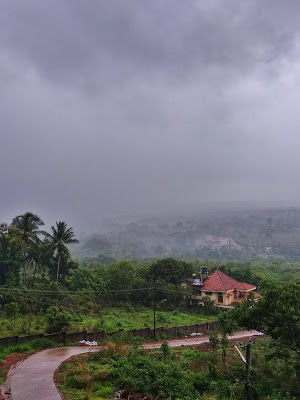 As the rains have started in many parts South India, I thought this was the best time to write a blog post on Mind Over Monsoons. I had been feeling gloomy and unproductive in this weather but I find myself having a lot of free time and I am here to tell you how to be productive when it's raining outside. Your ultimate guide to monsoon productivity is here, so make yourself a cup of hot tea or coffee and settle down, take notes and spend the rest of your summer and monsoon break at maximum productivity level!
Planning You Way To Monsoon Productivity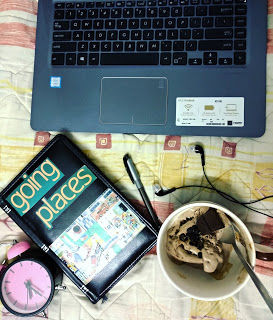 1. Organize/Plan/ Make a To-do list
This is a no-brainer and applicable for all year round productivity but the reason why this is the number one point in my guide is that during the holidays we feel entitled to 'do nothing'. I myself have been guilty of this several times. Even if you do not have a day to day list of items that you want to do at least have a general idea of the goals you want to complete in this one or one and half month break. This will help you stay on track and god, oh god, the satisfaction of ticking that thing off after you have finished it is something your inner nerd will thank you for later.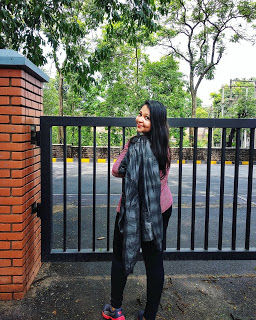 2. Get Creative Okay, so you can't go outdoors, big deal.
There are hundreds of interesting things to do from the comfort of your home.
Have you always been wanting to decorate your room, put up photos or fairy lights? You can do that now! Paint pictures or glass painting on old used bottles Make that scrapbook which you have eyeing on Pinterest. Start a photo journal Play some music, write blog posts, make your website, make YouTube videos!!!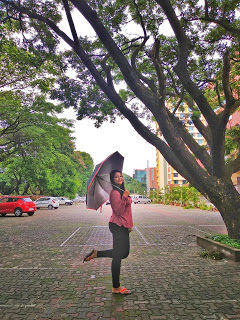 3. Hello, Endorphins!
It's raining outside and it's not drizzling. No. It's pouring sideways and the roads are jammed and you cant make it to your gym. You can't go out jogging in the park. So what do you do? Watch F.R.I.E.N.D.S on repeat? Yes, you could do that. But you could do that while exercising from the comfort of your own home!
Try yoga at home. You can find many YouTube videos and follow along. Do a quick skipping session with your simple jump rope Put on loud music and dance like no one's watching Pilates! Just you, your body weight and a yoga mat. Clean your house. It's going to help you stretch and get in a good work out.
4. Online Courses and Internships!
School or college is closed but you can still learn a lot through online courses and this can be in any field of your interest. Websites like Coursera and Udemy offer many online certificate courses for you to choose from and it will not only give you a new skill but also add to your resume.
I am not asking you to fly across the country here. From the comfort of your home, apply for Work From Home internships and do freelance work for companies. If you start looking you will be surprised at how many companies need an intern to help them out. Internshala and Twenty19 can help you there.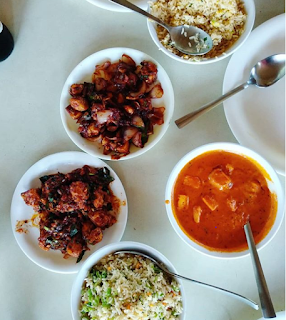 5.Cooking!
All those dishes you said you would cook but never did because you did not have 'enough time' well guess what, now you are free and I am hungry. So cook some delicious food because we tend to get more hungry in this weather. Bake some delicious food too and don't forget to take photos and tag #TimeTravellinShutterbug on Instagram if you want them to be featured on my account.
6. Pamper Yourself With At Home Spa Day
You finally have some time for yourself so while you watch that movie for the 15th time, you can simultaneously pamper your skin and hair. Please remember that all the rain and dirt in the monsoon is going to leave your feet dirty and they will need some extra care.
Scrub your face, arms and legs do de-tan with some potato, tomato or even homemade besan and channa flour scrub. Put on some hair oil after a good hair and head massage or put on a hair mask Put on a face pack/ Multani mitti/ yoghurt-honey-turmeric etc Clean your nails and give yourself a mini meni-pedi, soak your limbs in some hot water with salts Take a long hot shower, shampoo, and condition Moisturize and finish off with fresh nail paint Viola, you are a whole new person!
7.Game Time!
Be it board games or other small in-door games, the time to play them is now when it is raining. Try monopoly, snake and ladders, housie, card games, hide and seek, dumb charades etc. Growing up, I used to have my neighbor girls and friends over all the time during holidays and we would play these all day long. It's time to bring back some of that childhood memories to our grown up-adult self- summer/monsoon breaks.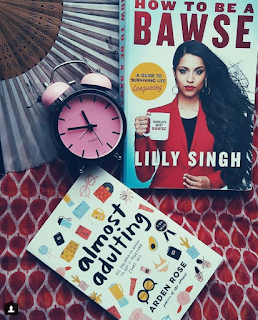 8. Reading
I am guilty of buying or borrowing novels and never getting around to finishing them as I get caught up in academic work. Monsoon holidays can be the perfect time to catch up on reading and hey if you are that broody writer type then start writing now! Stay motivated with hot drinks like green tea, coffee, hot chocolate or tea! It will instantly give you a boost.
Monsoons many time come with power cuts and this is the perfect excuse to get off technology, internet, and social media. Make some tea and pakodas, play games with your friends and family read a book, make your arts and crafts and just take a social media detox.
Are there any other things that you love to do in monsoons which I have not mentioned in this ultimate guide to monsoons? Leave them down in the comments below. Suggestions, comments, and questions are always welcome.
Share this blog post with your friends who have complained of being bored in the holidays or feeling lazy due to the gloomy weather and you can thank me later!
Like what you see and want more travel blog post, inspiration, travel style and budget travel ideas then go follow my Instagram account @timetravellingshutterbug
Acknowledgement : To my sister, Sonali Khetia for taking my photos for this blog post.