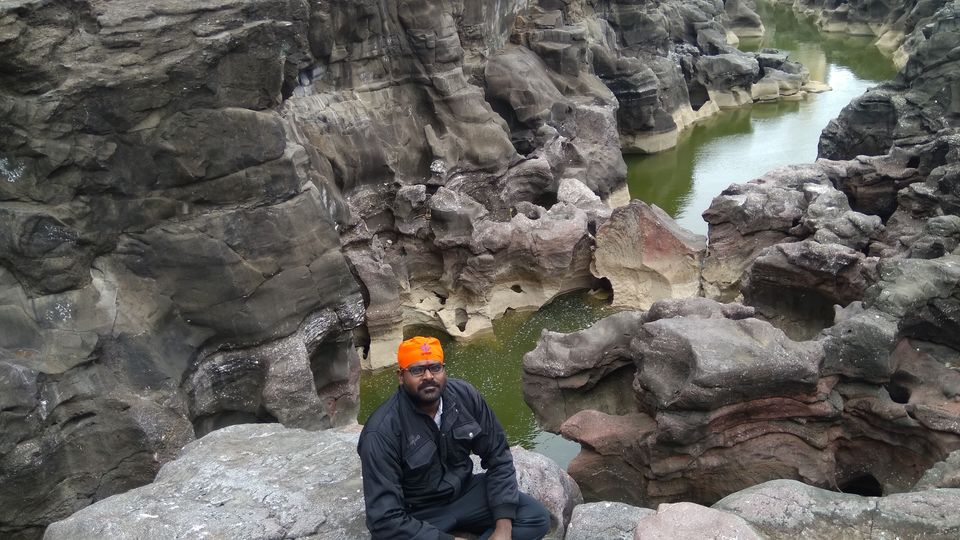 I don't know how much the title is correct. 
But, this place always appeared to me as a canyon, if viewed from the lenses of a Lilliput.
I am talking about Nighoj potholes. First, let me show you, how it looks.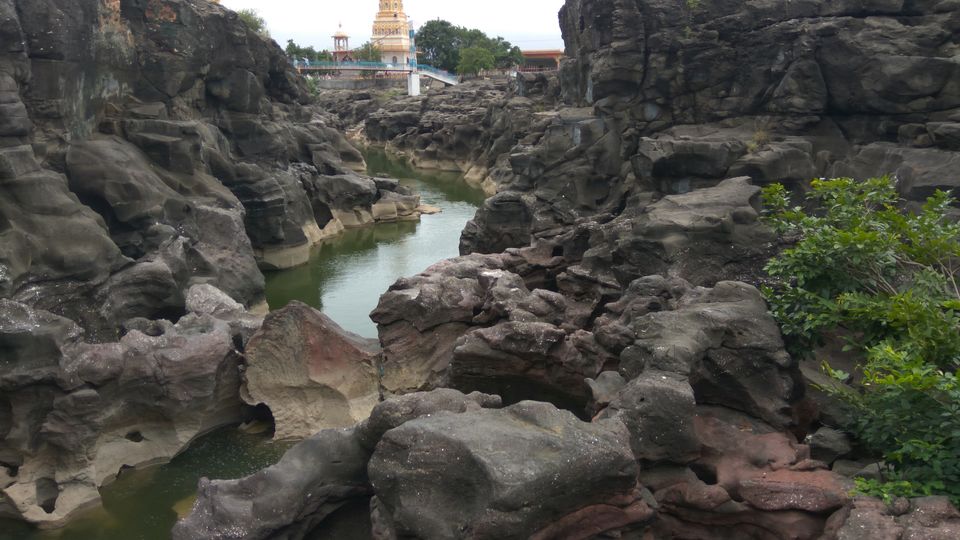 There is a mythological story attached to this place. We Indians tend to worship every natural phenomena appearing around us. We also back it up with a mythology and every piece of art flourish under its garb. Such backing has always offered a reason for the locals to celebrate this phenomena. This is what we do best. Celebrate. That is the bottom line.
When asked, the locals told that these potholes were created by their local female deity - "Malganga Devi" Hence, this place is revered by them. People take bath (holy dip) near the temple and offer prayers for various situations and occasions. 
At the same, they also told me that it's work done by the flow of the river Kukadi. This point, I am ready to agree with. 
Nighoj is a tiny village. Mumbai and Pune are the two major cities near to it.
I left from Mumbai taking the Malshej ghat route and entering Ahmednagar. By the way, the road after Malshej ghat was surprisingly splendid. 
However, the interiors roads towards Nighoj is in bad shape.
When I was on route, it started to rain while approaching Malshej ghat. You need to drive carefully here. Malshej ghat is notorious and infamous, specially when its raining. The area gets covered with thick fog and makes riding difficult. I've been on this road a zillion times and every time the experience is new.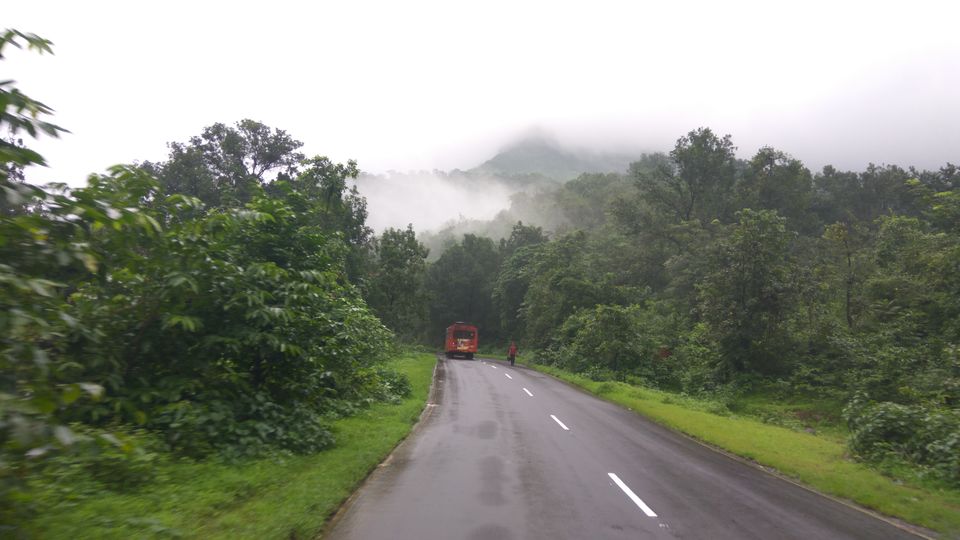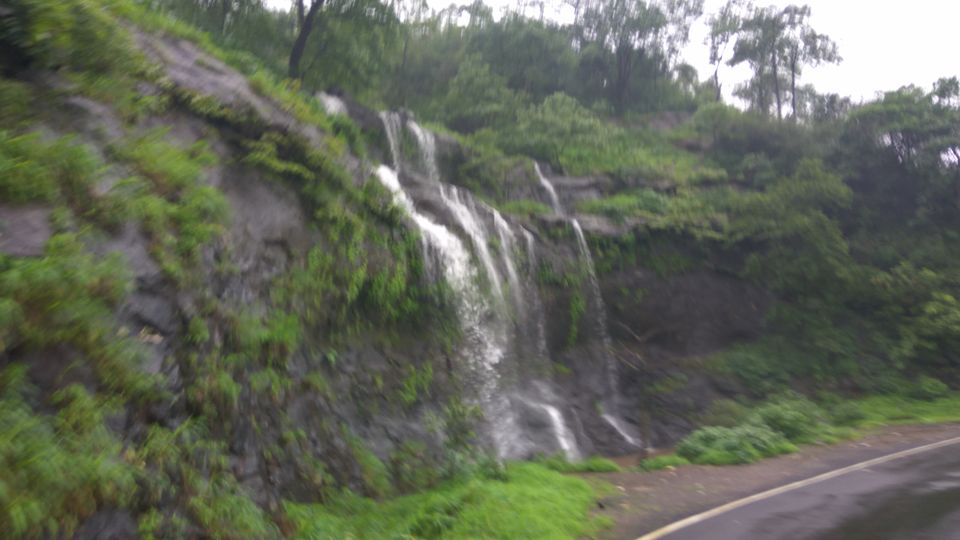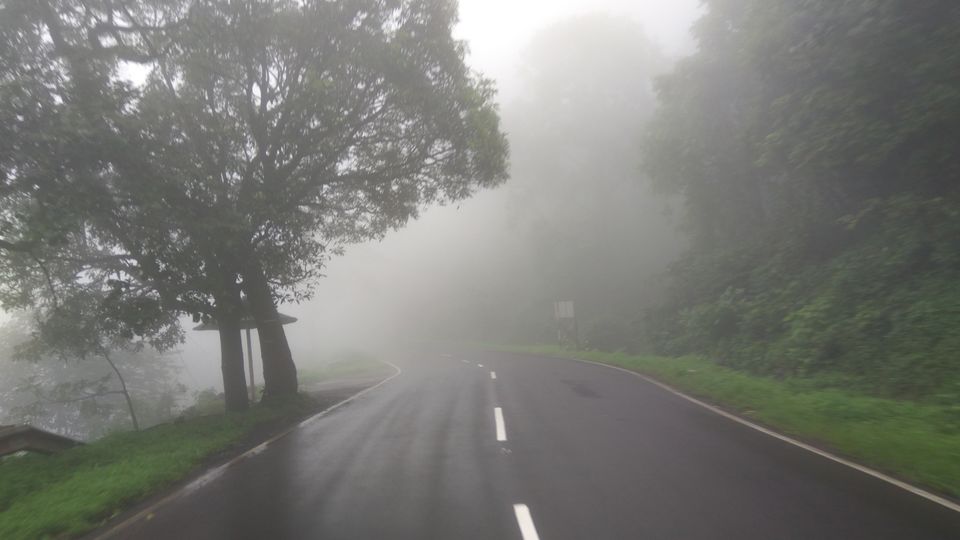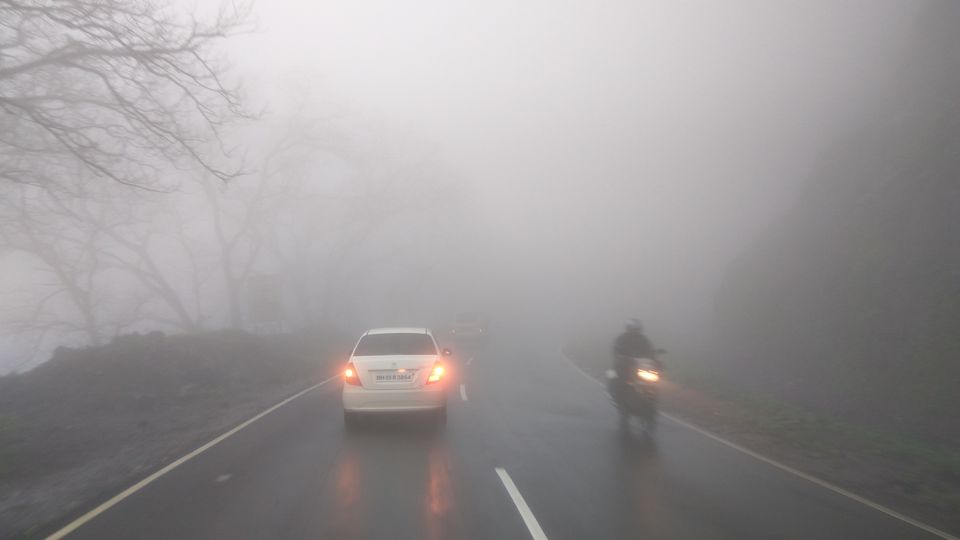 Please maintain extra safe distance with the vehicles ahead. Try to follow the queue and avoid overtaking. 
Once this patch of ghat roads are over, you are free to throttle. I took left after completing Malshej, by passing Otur, Alephata and then stopping at Nighoj. 
Mark my words, follow this route, you would fall in love with them. See for yourself. I could not click the picture of the speed limit billboard. It said, 80. At first, I found it laughable but then I realized.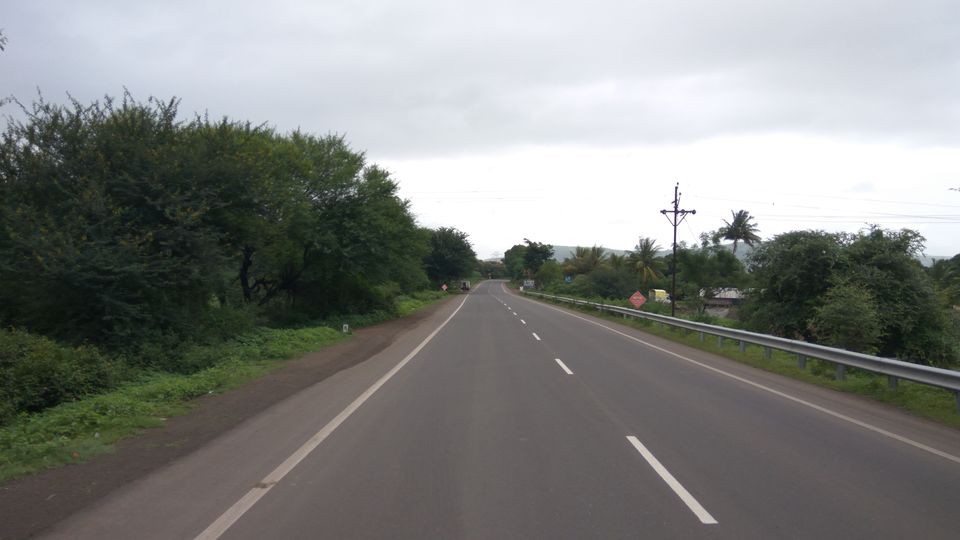 After riding so hard on this beauty, our wrist wanted some rest. 
Our wish was heard to quickly and we had to enter the interior roads. The start was okay but the later part was a nightmare. 
Though it offered some great views on the way.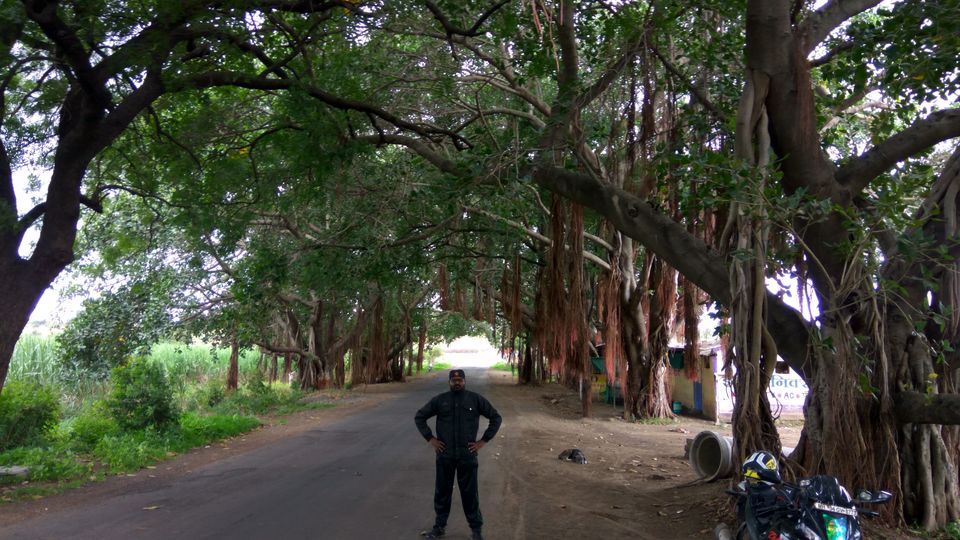 On the way, we did catch up some local gathering at a temple. I guess, the Gram Panchayat Samiti has organized a theatre play, near a temple. I stopped myself for a while, thought to empty my bladder and fill up my water bottle.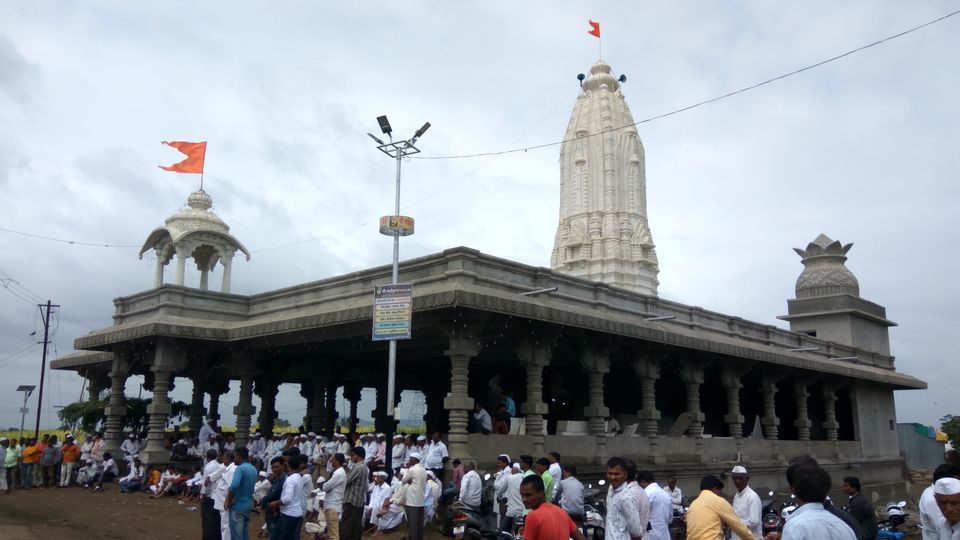 Remember this temple, a few meters from here and you should take a left to reach Nighoj. 
After riding for some minutes, I arrived at the location.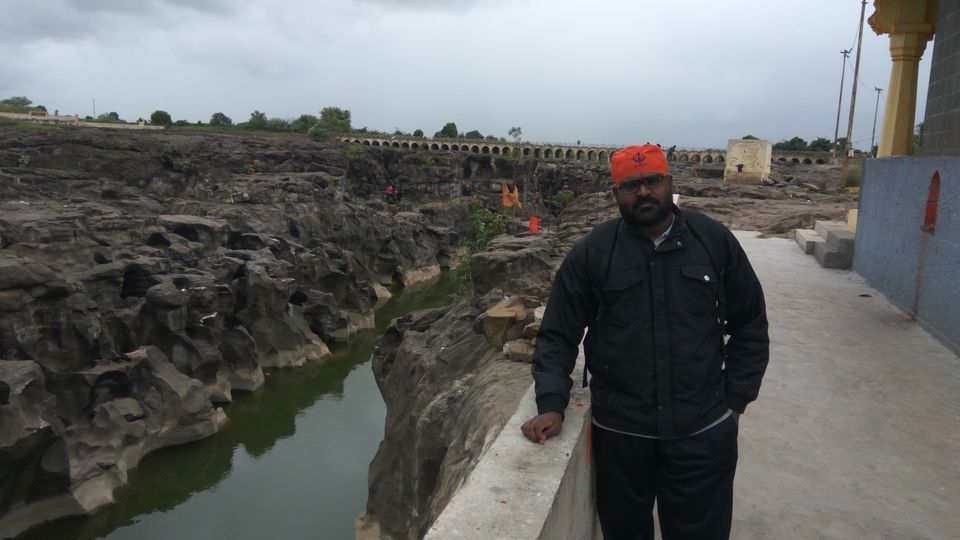 It was spectacularly majestic. Unique to see such phenomena. 
Seeing such things, lots of questions takes birth in your mind. Suddenly, you sit down thinking and try figuring out various aspects that participated in its formation. It doesn't really matter if you're an expert or not. But, your mind is activated in a positive way. 
I have always enjoyed visiting such intriguing places. 
After spending good amount of time here, I clicked pictures and left. 
It was an Independence Day, spent well with familiarizing myself with our great heritage. 
Bringing myself to places like these, bring me more towards my people and my country's riches.
I hope you do take a short trip with your family and have a great experience. 
Please be a responsible and Eco Friendly traveler. 
Thank you for reading. 
Jai Hind, Jai Maharashtra
Regards,
Bonny
Instagram : oldschoolindian_