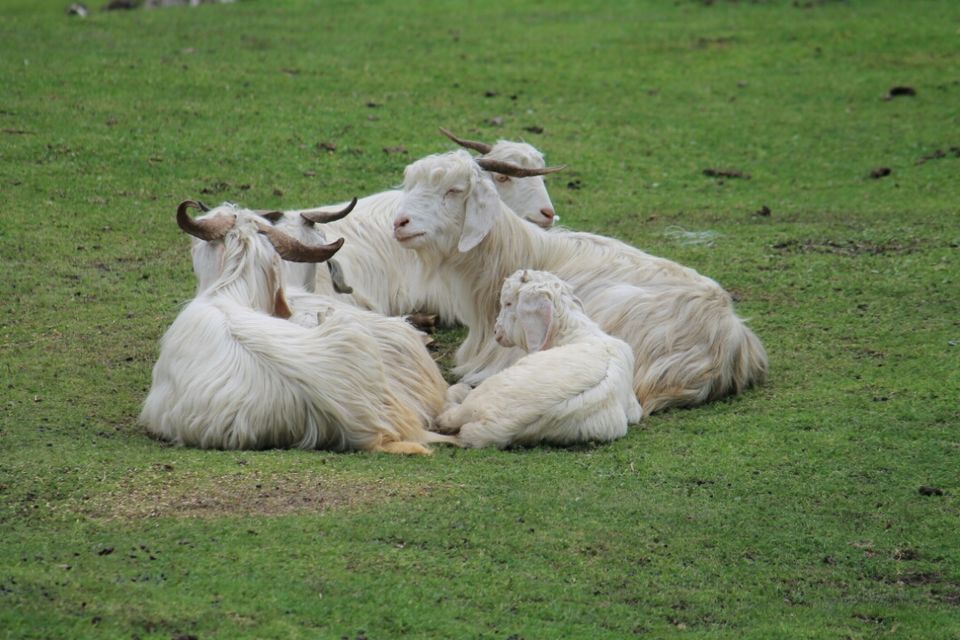 It was the peak season for char dham Yatra. I was traveling with my parents. After the pleasant visit to Yamunotri and Gangotri, we were headed towards Kedarnath. My parents denied to trek towards Gangotri glacier, which was 13 kms from Gangotri temple🙁. So we started from Gangotri at 3 p.m by the private taxi that we hired from Rishikesh. The roads of char dham Yatra are particularly dangerous; one because the roads are very narrow, and two because of frequent landslides.As it was the month of june, the rain fall was also added difficulty. The distance of Kedarnath from Gangotri was around 335 kms. Fortunately, there wasn't much traffic on the way, but there was heavy rainfall. The scenic beauty during journey was mind blowing. The ghat road journey is accompanied by many mountains around and river Ganga following you throughout the way😍. There are chances of getting travel sickness due to altitude and sharp turns, but you will be distracted by the natural beauty of Himalayas. This journey will add up to your life times experience. Due to rain there were many waterfalls running out through the mountains.
We reached Sonprayag at around 9:30 p.m. Sonprayag is 5km below the Gaurikund (Gaurikund is like the base camp for reaching Kedarnath, it is 14 km below Kedarnath temple). At Sonprayag it is ensured that traffic goes in one direction only. There's a fatak(gate) to ensure that.
There was so much traffic at Sonprayag that it took 2 hours to reach Gaurikund. So, we reached Gaurikund at 11:30 p.m. and we all were tired as hell due to travelling and rain.
There was a surprise waiting for us at Gaurikund. Actually, we didn't booked hotel online as we thought we would get accomodation on the spot.
Oops! Wrong decision😫.
There were no rooms available in Gaurikund. Every hotels, homestays and guesthouses were full(the reason of the rush was the strike of mule owners few days back). The temperature was freezing us, it was around 2°Celsius; and I was sitting on roadside with my family. The taxi driver also left us on our own because he had to find the parking place for taxi.
My brother went in search of rooms once again, to try out luck. Many people were sleeping on footpaths. My mother started chanting prayers in the hope that prayers will help us in getting a room.
Viola! My brotha found a safe place to stay. We stayed in the corridor of a guesthouse. The owner provided us with blankets and mattresses(a blanket and a mattress on rent for worth rupees 500). In all this chaotics the clock ran at 1 a.m..
There were many families in corridor, who started disturbing me by 4a.m., as everyone was getting ready to go to Kedarnath. Fortunately, the owner of guesthouse informed us that one room was free, we accomodated in the room at the speed of light😜.
We also started to conquer Kedarnath at 6 a.m. We decided to climb the mountain on a mule. The road was very steep. The view 😍  . There were waterfalls all around and snow covered mountains. It was the best view I have had experienced in my 18 years of life. It took 4 hours to reach to the temple. Once we reached we purchased Prasad and all to offer in temple. There were the some unique flowers, they looked like a snake with its fang spread out. There was a very long line for darshan. One pandit came and asked us to pay rupees 2500 as a donation to get into the VIP line. I m personally against such donations, but my mother was tired so we decided to pay. But remember to bargain there if you decide to go in VIP line. We paid rupees 1500 for 3 person and entered into temple within 10 minutes. There we did all the rituals and came out. The architecture of the temple is very good. It is very well constructed with huge stones.
Then we decided to get back to Gaurikund by walking. We were so fascinated by the scenic beauty that we spent huge amount of time taking photographs. As the saying goes we take photographs to preserve the moment, to convert the moment we are living into a memory. Still if we watch those pics we get mesmerised. On the way back it started raining, the roads were already so slippery, the rain added the difficulty to walk on it. It took us 8 full hours to get back. And the food on the way wasn't very good so we mostly avoided eating. Since 16 hours we haven't ate anything heavy. We all were famished. At Gaurikund we ate Punjabi dish at a dhaba😋. We reached to guesthouse at around 12 o'clock. Thank heavens we were having a room on our name. The sound of pouring rain acted as lullaby, sleep came easily; and I drifted to the world of dreams(but no dreamworld would be better than the experience that I experienced that day)😇.
The morning came early. The chirping of birds wasn't the voice to which I was woken, rather I was woken by the sound of horns honking and the people shouting. I was so tired that I asked my parents to stay at Gaurikund itself for that day, but as always they refused. We started for Badrinath at 9 a.m.. Badrinath isn't far from Gaurikund, it is 30/40 kms. The rain was continuously pouring. We were to reach at Badrinath but was met with traffic jam near the road of Hemkund Sahib. It is around 15 kms before Badrinath. We waited there for 20-25 mins but then we were informed that the road ahead was cut off due to landslide and heavy rain🙁. My mother wanted to wait there, she wanted to complete all the char dhams; but my brother explained her that it is just a waste of time to stop there as road was totally destroyed. So we headed back to Rishikesh. Now the journey back to Rishikesh wasn't possible in one day. So we stayed at the hotel that very night, in the middle of nowhere.
We all were very much tensed as the rain was getting heavier by each passing hour. The taxi driver asked us to stay one more day at hotel, in hope that rain stops, but we denied as there was a flight to catch. So on the way back the road was once again blocked by the waterfall, it wasn't totally destroyed but the water was flowing via road to the valley below. The sound of rain which was soothing was now becoming scary. The sound of rain, flowing river and thunder was the haunting mixture. Taxi driver denied to take his taxi from that road, but there were no alternative way. And the position at which our taxi was stopped in traffic jam was a landslide prone area, even the small rocks were falling from the mountains. The public and my parents encouraged him to get through it;He agreed. We had to cross that road by walking because the taxi wasn't able to bear our weight. So we crossed that road with much difficulty but the Punjabis there helped a lot. The road to be crossed was about 15-20 mtrs. The taxi also successfully came on the other side. We continued our journey and reached Rishikesh at 11 p.m., this time we booked hotel(actually it was a homestay). There was casual small talk at reception. They were good people. They told us that we were lucky that we are safe and sound. We were confused about what they were talking about. Then they told us to switch onn TV in room. We went to room and got freshened up. Then switch on the TV. What we saw literally shocked😨. The disaster of Uttarakhand; the place at which we ate, the hotel at which we stayed were all destroyed. The buildings were falling down like Domino blocks. We don't know it was a miracle or Happenstance that we were saved, saved just by an inch. The day we took off from Kedarnath, was the day at which the disaster started. Many lives were lost, buildings lost..
I often think what if we were too caught in the disaster. How would have been our death.. slow and painful or fast and peaceful? There were many decisions that helped us in getting back:
1) we didn't trekked to Gangotri glacier.
2) we started to climb Kedarnath at 14th June only.
3) we didn't stayed one extra day at Gaurikund.
4) we didn't stayed one day extra at the hotel which was middle of nowhere.
5) we didn't stopped in the traffic jam during the Badrinath way.