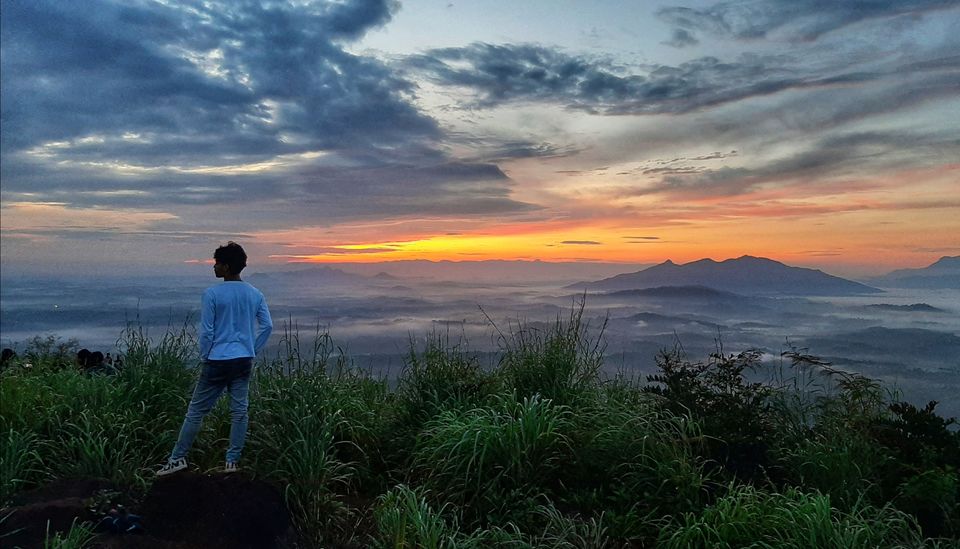 It couldnt have got better!! ❤
Hey guys,
I just wanted to share my experience closer to heaven when i had got the chance the Kurumbalakotta kotta in wayanad . We had almost 4 hours journey from our hometown. we also decided to travel in the night with our bikes that could save us from the heavy traffic and scroching rays of sun.
It was almost 5:0'clock in the morning when we reached the trekking spot of the hills. It was still dark eveywhere as we couldnt reach and a person who owns a tea shop there said that it would be almost 6:30 when you would get the best view from the top. So we had to walk upto the top as roads have been damaged due to landslides which had happened 2 months ago.
I was happy that we could reach there on time to miss the mystenic beauty of the hills.
Through the way we could not find even one companion to the top hills. I was bit confused that whether we would be the only ones to come this much earlier as it was dark everywhere. Alas! I was completely wrong about that Wheen we reached the top as
i could almost see people from whom we could form a political party!
Finally we had seen what we had come for and i cant explain it here through my words.
It was one of the best sunshine ever i have seen in my life. The emerging clouds , mountains and rushing alleys altoghether gives us a unique experince which can cherished for entire life. The sunrise view from above those mountains is worth the effort taken to walk those steepy pathways.
This is one of those destinations which would bring you out from that chaotic life or virtual world in which we all are emerged in. We were lost in that mesmersing view so much that we forgot to capture videos.anyways but i dont regret that. We had got more than what we had wished for!!
We were returning back from this heavenly spoy with a heavy heart . Afterall i belive we all live for happiness which we perceive from heaven like these. Those small moments which we are amerged in or help us in contemplating our beautiful memories in the past. What do we need more than dat!!❤