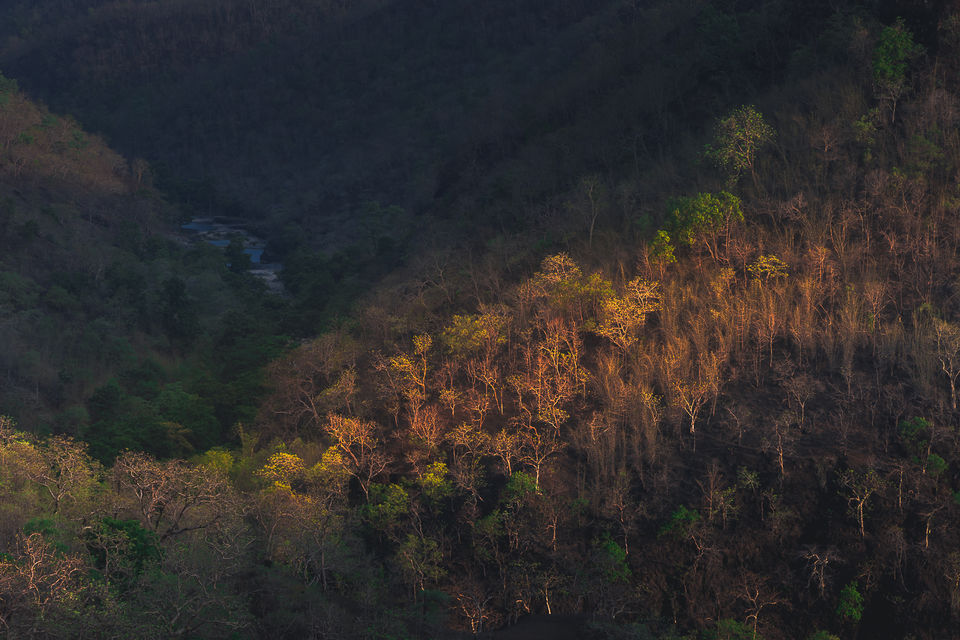 The Lockdown just eased up a bit in Indore and guess what was the first thing I did? I went for a small hike ! There is a place called Mohadi Falls near Indore. It is 30 kms from Indore and is a perfect place for a quick get away. May people do not know this , but Mohadi falls is accompanied by 2 other water falls which are really close to Mohadi but are not that famous. Mohadi falls actually is formed by a cluster of three water falls, namely, Mohadi, the main water fall and the main attraction, and lesser know smaller falls , namely, Yashraj Fall and Neeraj Falls.
Unfortunately, due to the hot weather and the monsoon yet to arrive, these two smaller falls were mostly dried up. But the valley was flaunting the beautiful hues of dried yellow and orange. These paired with a few green trees made a pretty scenic view which I couldn't resist to shoot. I have learned one thing in all these years of shooting, Mother Earth always has something up her sleeve to woo us !
I hope you enjoy it as much as I did !