Mombasa with its white sand beach, azure sky and paradisaical water does not complement to its name 'Island of War' in Kiswahili. Running away from the hustle bustle of Nairobi, it turned out to be the much needed break for me and my friends. I am sure the Halo game enthusiasts are fairly familiar with the name of Mombasa, unlike me who has never played Halo. This second largest city in Kenya has a lot to offer for the inquisitive travellers.
Being at the Eastern coast of Kenya, Mombasa was the major port city of Kenya before pre-colonial times. It is also an important trading centre for spices, gold and ivory since pre-modern period.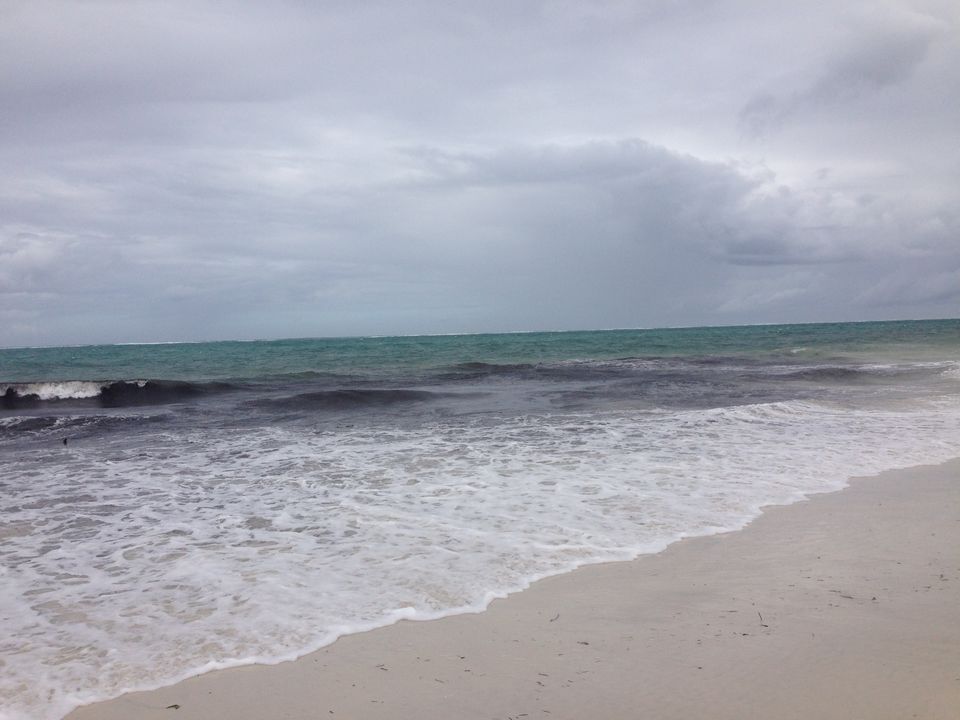 Mombasa has also been one of a pivotal place in my travel diaries due to two reasons:
1) I got over my fear of water in this beautiful land.
2) Due to large number of Indians settles in Mombasa I got to gorge some awesome Indian snacks in Mombasa.
Mombasa can be reached through air, rail and road. Since we were coming from Nairobi we chose a bus. You can choose from a variety of bus providers available, depending on your budget and requirement. We booked an overnight bus for 1200 KSH since we travel cheap but it took us only 0.5 hours to realise that it was a mistake. We were the backseaters and therefore with the broken, kaput roads we had a hard time sleeping.
After an arduous 10 hours ride we reached Mombasa all tired and exhausted. The bus stop was not very helpful in cheering up our mood, with constant chaos and street hawkers we were pretty grumpy. We had booked our hostel at Nyali - which is 20 min from the bus stop by a local matatu (public transport).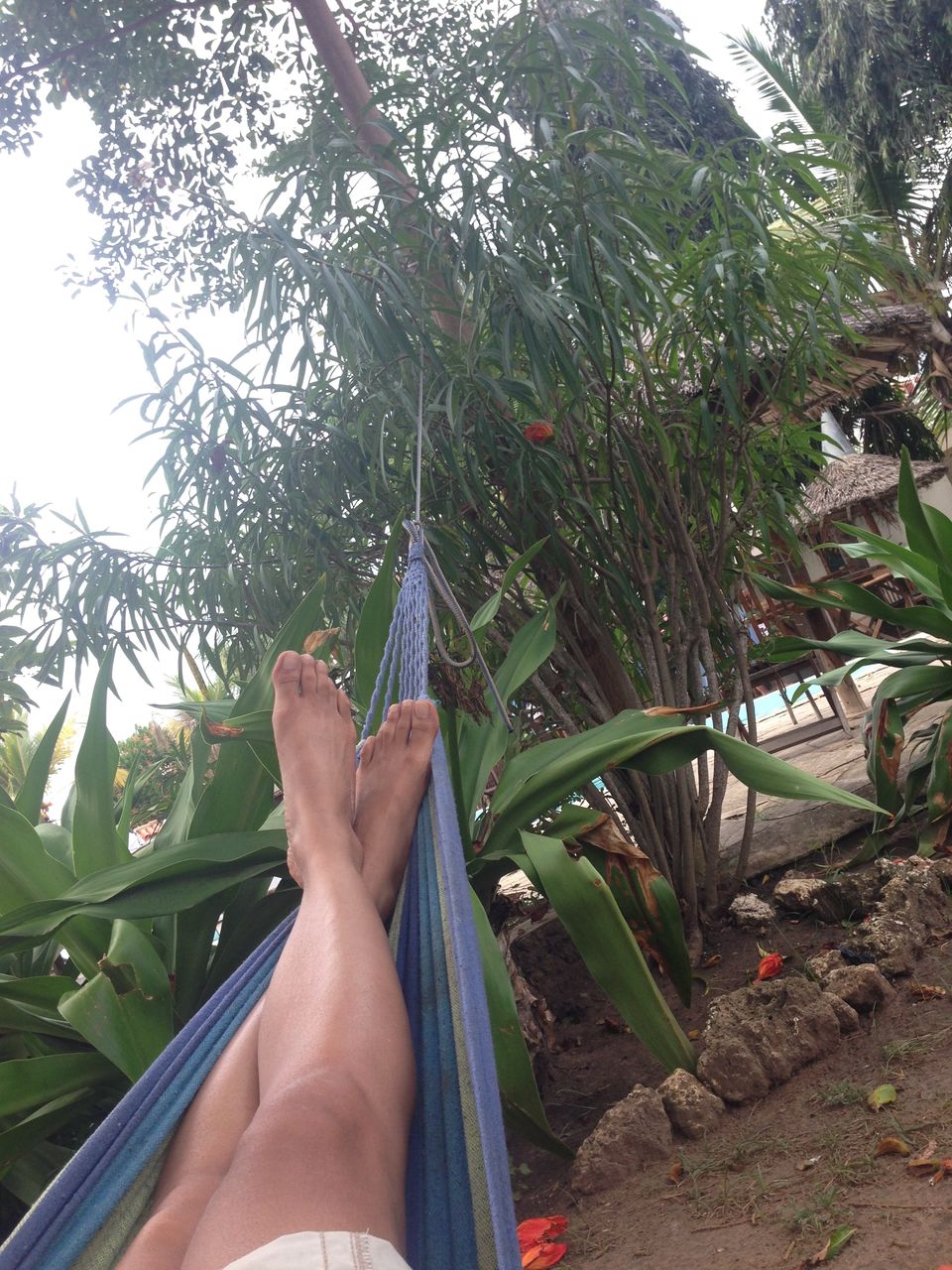 Tulia backpackers house (http://www.tuliabackpackers.com/) was the first surprise of that day. The hostel was a huge house converted into a hostel with a pool, bar (next to the pool ;D ), volleyball court, hammocks, pool table etc etc. The best part of the hostel was our tent which was a dorm with wooden hanging cots like a hammock. With its close proximity to the beach we were happy we chose a great place.
We changed immediately and ran to the beach. As much as I am scared of water I did lose my sea virginity and enjoyed the mighty waves. I still can't swim but at least I can get into the water :)The nights in Mombasa are surreal. The sky full of stars and the peaceful sound of the waves can make a nature lover skip a beat. I lived the second paragraph of Louis Armstrong song "what a wonderful world" in Mombasa.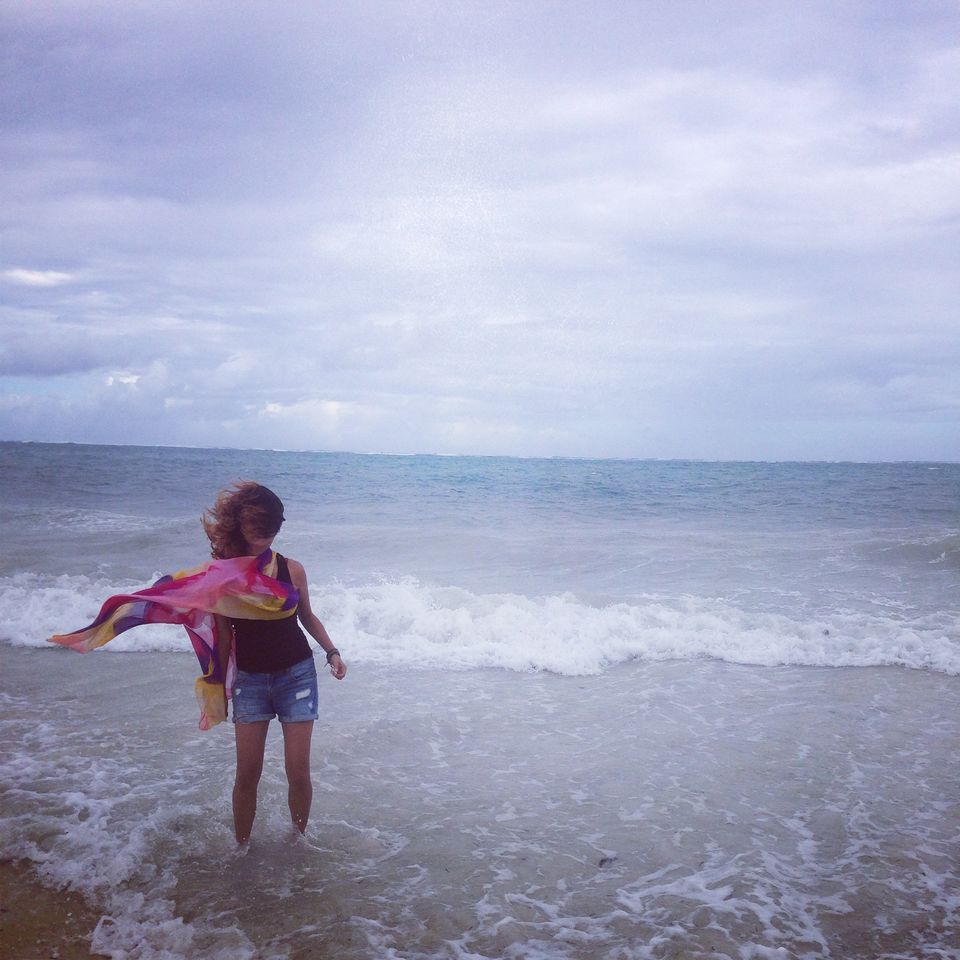 The special attractions of Mombasa, apart from the beaches are the old Portugese and Islamic architectural ruins and buildings. Fort Jesus is one such attraction, situated in old town it is mostly surrounded by souvenir shops and restaurants but worth visiting. Being in Nairobi I am blase to the Maasai market and therefore it was not in my agenda, but you can surely look around for some stuff if you are interested in shopping from Mombasa.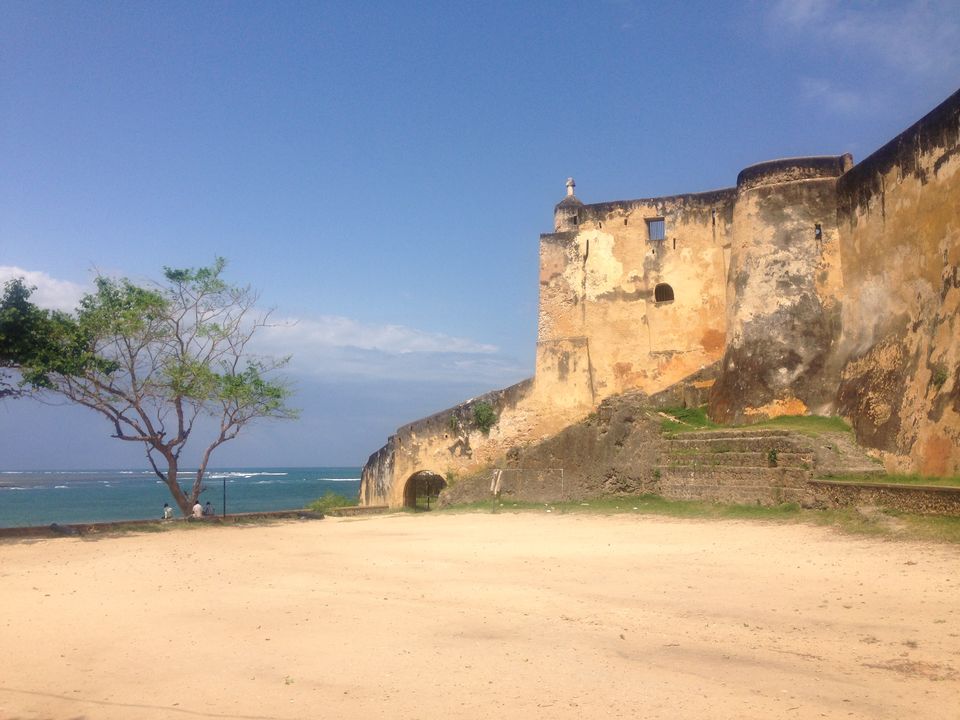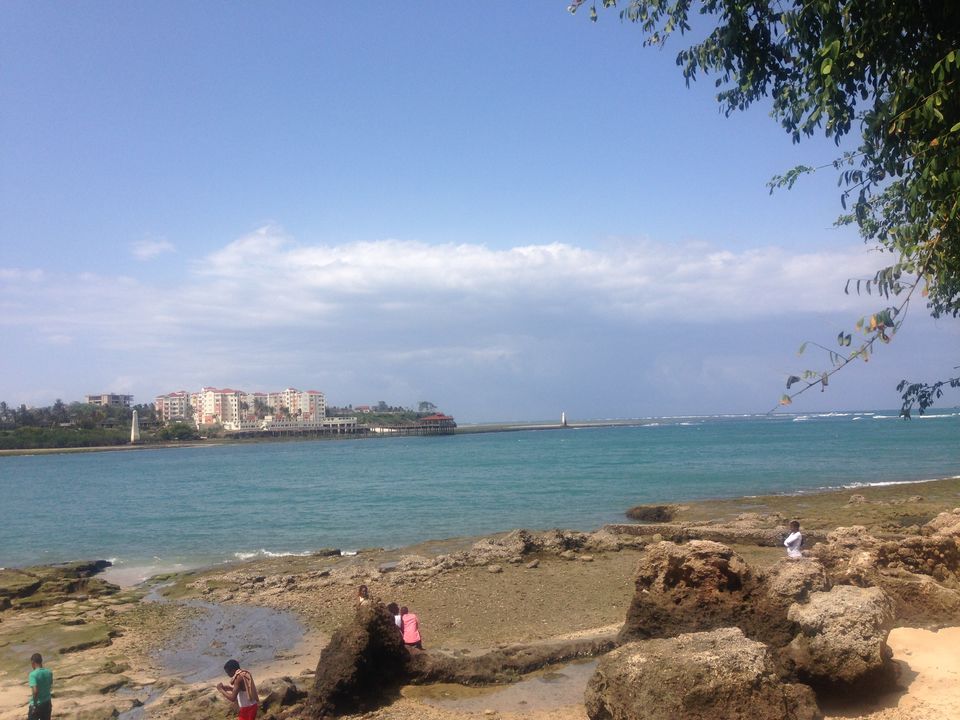 Tulia was at close proximity to other market place, a mall and several good restaurants so we had a lot of variety to eat. Being a vegetarian I cannot suggest a place but the seafood is must in Mombasa. You can definitely find a place according to your choice and budget. This was my second visit to Mombasa but was an incredibly awesome one.
For the budget travellers I would also suggest Beach Africa, that is at Mtwapa beach for accommodation. With per night charge of 500KSH it was a place to just relax, away from wifi and other amenities , but with the best food and best nights, sleeping to the sound of the beach.Beach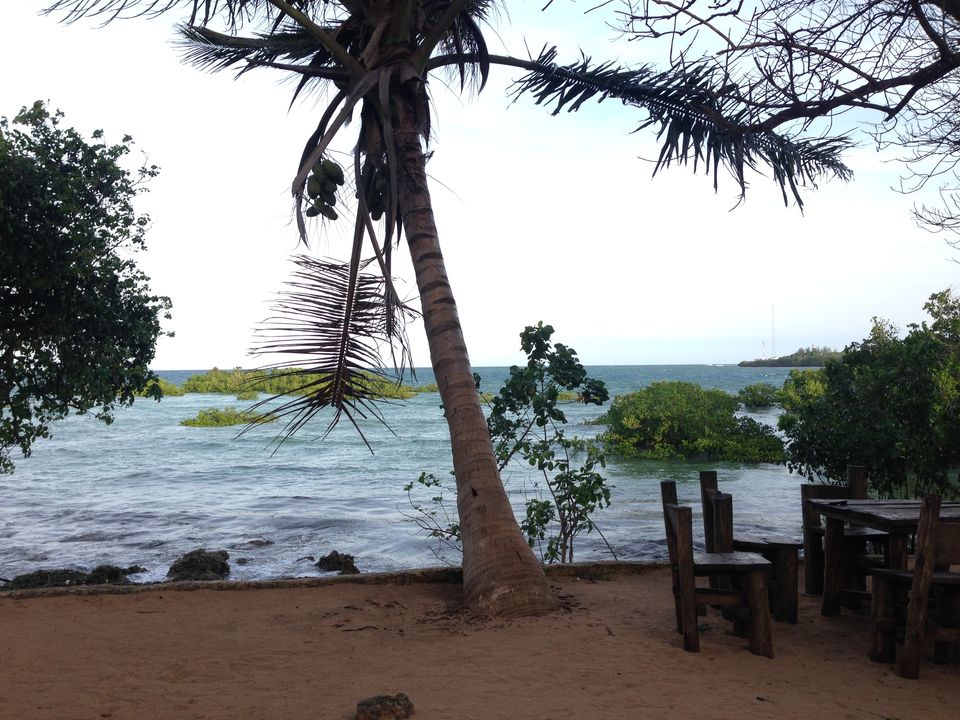 There are many information available about Mombasa online so I wouldn't write much but I will let my pictures do the talking now.
Till next time.
Keep exploring, keep travelling!