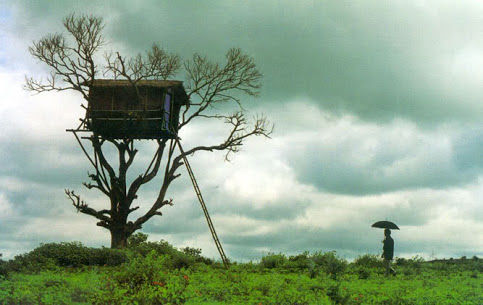 Blanket and books might be your first choice as soon as the clouds start dripping but summer's dusk is on the horizon and regardless of the haste, stepping out and backpacking during the showers is a wholesome experience.
 This year's monsoon picks.
KONARAK
Monsoon not only beats the heat of Konarak but ironically the beauty of Sun Temple is at its peak during the rains. Start your trip by beating the alarm clock as the ironic sunrise there is not to be missed and trot along Konarak's coastal tropical weather while enjoying expansive courtyards. Another way round might be paying a visit to the temple after sunset, when the temple is bathed in the glow of focus lamps and a drizzle right then would make it to your top three for the monsoon.
OOTY
Being over two thousand metres above the sea level, drops the mercury of Ooty even in the height of southern summer and the drizzles drive the temperature further down. Monsoon is the best time to set foot there for the cosiest getaway you could ever have imagined. Explore the monsoon friendly scenic spots by boarding the toy train connecting Ooty and Coonoor.
http://www.holidayiq.com
COORG
For a hilly district, Coorg is disconcertingly warm and many people find it the hard way when they land up with a temperature around 35 degrees during March-May period. But the fireplaces get stoked as soon as the monsoon takes its toll. The distinct nip in the air at Abbey and Mallali cook up an ecstasy for bikers.
http://south-indian-tour-package.com
SANTINIKETAN
Tagoretown celebrates monsoon as a time to rejoice and revive and Santiniketan's  seasonal festivals are particularly unique. Festivals centering around tree planting and ploughing, with music and Vedic chants might not hit the spot for everyone but the ambiance is top drawer.
www.samaylive.com

HAMPI
Hampi in the rains is a whole different story, when every stony crevice bursts with lively greenery, tanks splash out with abundance and the Tungabhadra swells up with every passing hour. Most places are on level ground and no sort of hiking or hilly drives are necessary.
en.wikipedia.org