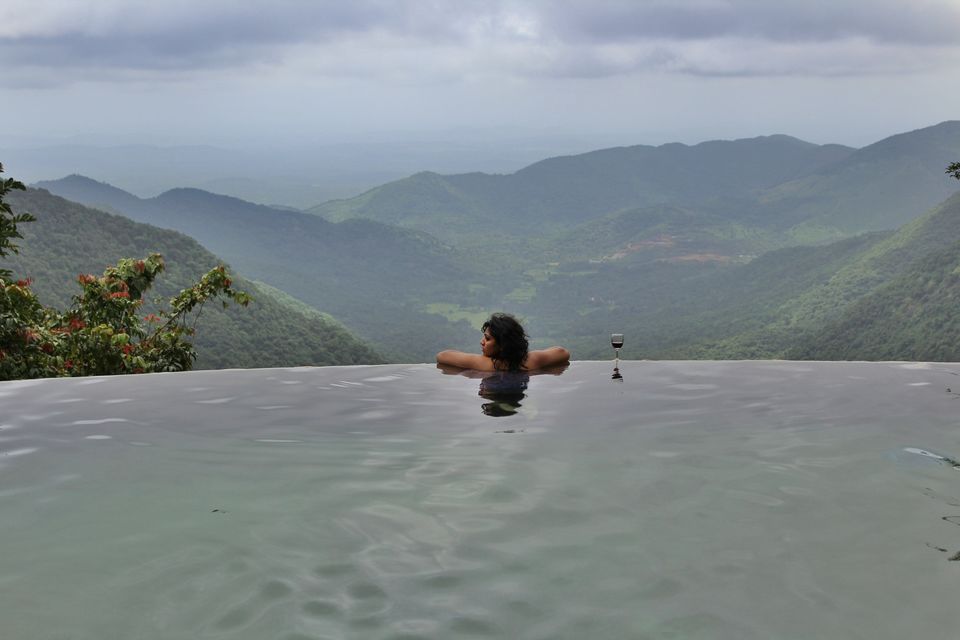 Wait! Did you just read Goa? Yes, but this is not the Goa that you are thinking. It is far from the beaches of Goa and the touristy crowd. The Chorla ghats is nestled between the borders of Karnataka , Maharashtra and Goa. It is a tropical rain forest in the western ghats and is now an eco-tourism destination.
Every monsoon, Western Ghats turns into a magical wonderland with lush green everywhere. Apart from bringing respite to the people from the scorching summer, it also evokes lot of emotion. Everything comes alive in the western ghats with monsoon!
The colours are alive, the roads ready and so were we. As we set out on the journey to visit Chorla ghats and stay at Wildernest resort, Goa. Taking a roadtrip to the western ghats is quite an exhilarating experience, with winding roads, fresh greenery, small waterfalls you encounter on the way, the freshness in the air. The rains kept the roads clean and the greenery all around was such a beautiful sight, words are not enough.
I visited this place in the monsoons of 2015. And as I write this article, my mind takes me takes me back to this leisurely getaway. The property itself is on the main road, which is great if you are driving here. On reaching Wildernest (there is a large board that confrms your arrival) you will need to park your car just at the entrance and a jeep takes you to the resort that is about 600mtrs deeper into the jungle. The resort works on the concept of providing rejuvenation to the mind, body and soul, through a mix of yoga, meditation, and a healthy, organic diet. They also conducts a number of eco-trips, including treks to the neighbouring waterfalls. Its superbly located rooms command awe inspiring views of the surrounding forests.
It indeed is beautiful resort situated deep in the jungle. The overlooking valley rendered me speechless. They have 3 types of room : Valley view, Forest view and the Waterfall view. Each cottage is at a distance from another which gives you a enough privacy to enjoy the nature at it's best, but the waterfall view rooms which are the best here, were at the farthest end of the resort, almost on the cliff overlooking twin waterfalls.
You wake up listening to the sound of the waterfalls. And what's better than sitting on these arm chairs and sipping hot chai looking at this view. And the best part? The resort has a stunning infinity pool overlooking the valley. You can check out the photos and I will let the pictures talk for itself