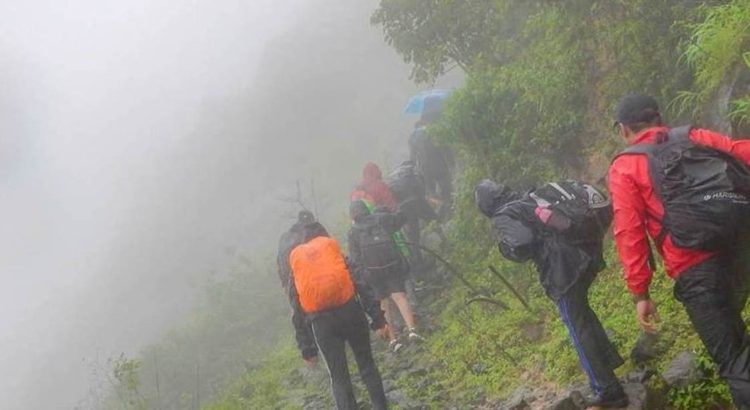 Monsoon Safety Measures
Don't you love the idea of trekking in the rainy season? The cool breeze, lush green hills, gushing waterfalls and the sun playing hide-n-seek with clouds. Often, we get carried away with the natural beauty and tend to overlook our own safety. Keep these points in mind so that your next adventure is all about fun!
The Muck
Yes, if not for this, rains would have been pure bliss. But it's not, especially after you slip and fall on all fours. To avoid this, wear shoes with a good grip and don't get tempted to run in the rain like they do in Bollywood movies. Other than loose soil, also avoid stepping on moss-covered stones. They are extremely slippery while stones under running water aren't.
The Bag
Everything is going to be wet but see that your extra pair of clothes, money, food, camera, phone etc doesn't get damp. Just put them in separate polythenes while packing even if your bag is waterproof. This will protect them from your wet hands and also help you sort out the contents faster on the trek.
The Route
Know where you're going. Hire a guide if possible. If not, talk to people at the base village to get a basic idea of your route to the top. With falling trees and flowing water, there are chances your trail got washed away too.
The Insects
Be prepared to meet irritant bugs, mosquitoes or hungry leech as they thrive in this season. Keep repellents handy. To get rid of leech, use salt or spray deodorant. It works like magic!
The Note
Always leave a note behind stating your location and likely time of return. Keep your family and friends informed. Weather can get tricky during monsoons and we all know how our mobile network connections are!
Just these basic ideas will go a long way to keep you away from trouble or any nasty surprises on the trek. Like our page for more such articles.
Team Travel Trikon