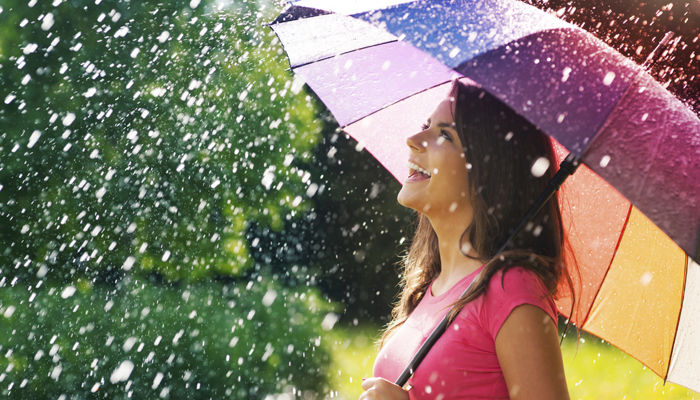 Chaai in one hand and spicy Pakodas in other, yes you got it, this article is related to rains, monsoon and travel. Most of us prefer to stay at home while it stops raining. Well that's a wise decision to ensure a better health. But have you ever thought of travelling to some exotic locations with friends roaming like freaks all around in rains. If you love to do so or have already planned for anything like this make sure you are including these things with you to ensure a hassle free monsoon experience :
1. Umbrella/Raincoat :
No doubt rain were the main reason why theses thing were made. So, why not make use of them.
2. Water-proof Bags :
Zipped waterproof bags can be used to store any kind of electronics or for keeping money or other important items.
3. Mosquito repellents :
Mosquito-borne diseases are common in monsoons. Don't forget to carry a mosquito repellent or a mosquito net.
4.Synthetic cloths :
Synthetic cloths take lesser time to dry as compared to others. So for monsoons, they are the best choices.
5. Packed Food and Water :
If you are found of street food then to ensure your safe health you must limit yourself in this season. You can carry some packed food items with you. Also avoid unsafe water sources instead carry your own water bottle or sealed mineral water bottles are also a great option.
6. Floaters/Sandals :
Floaters and sandals are the best monsoon footwear.
7. First Aid :
There are chances of getting cold in such climatic conditions. Therefore carry some essential medicines.
8. Power Bank :

Our phones are getting smarter and smarter day by day. But the smart features/apps we access drain the phones battery. And what if there is a power cut in your area? Power Bank is therefore a must carry thing.
9. Torch :
Electricity cut-offs are not a new thing when we consider the rainy season. Thanks to smartphone companies for providing so many features including flashlight in a small device. But we cannot totally rely on it.
10. Plastic Bags :
These act as the true life savers when it comes to protection of all sorts of electronic devices. Moreover you can also keep your wet cloths and save other dry clothes from getting wet.
Read more on Travel, Fashion and Lifestyle at my blog - The Indian Salad. I also share pictures and other interesting stuffs on Instagram, Twitter, Pinterest, Google+ and Tumblr.