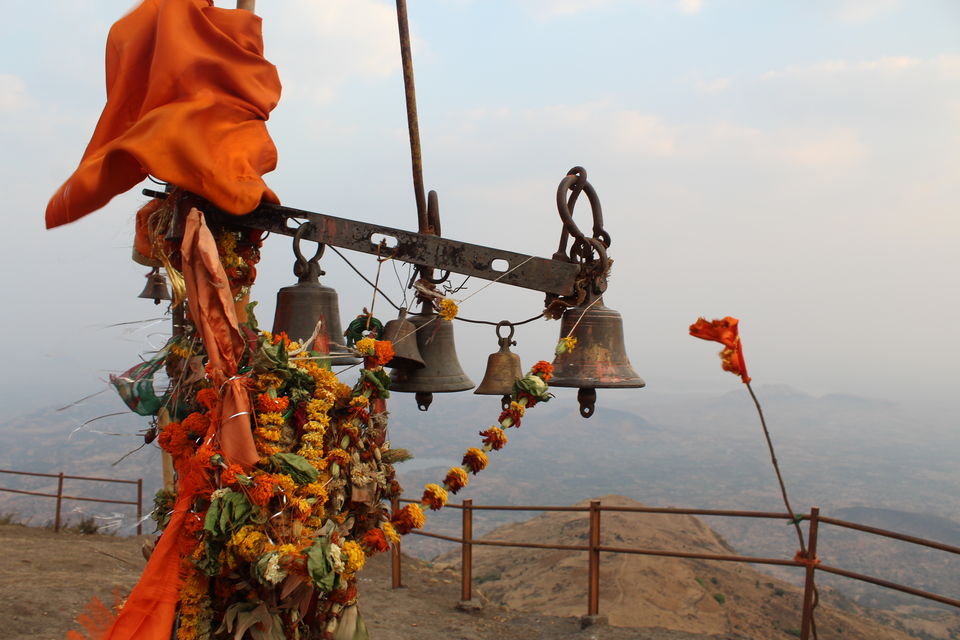 Kalsubai :Everest of Maharashtra
Kalsubai popularly known as highest peak of Maharashtra and earn title of the "Everest of Maharashtra". Kalsubai is mountain in western ghats located in Bhandardara region.Its summit situated at an elevation of 1646 metres (5400 feet).
About
On asking on local Pujari of Mandir I got to know that long ago there was women(kalsubai) living in this village called Indore(base village) who got angry on villagers for some reason and left the village and went to kalsubai mountain top and started living on the top and died at same place,thus mountain get its name "Kalsubai". villagers build small Mandir in her remembrance at the same place.
How to Reach
We started our journey from thane station on Saturday evening by Kasara local.We reach to kasara station by 7pm where we meet our other group members.From kasara we easily get local taxi or jeep which take us to Bari village from where kalsubai trek get start.We reached to Bari at 9PM in the night.Bari is about 70km away from kasara station.We had dinner at one local villagers house who served us methi ,rice bread ,daal and rice authentic marathi dish cooked on chulha(i.e.soil stove).We took rest for 2-3 hours after dinner and wait for Moon rise.
MoonLight Trekk
We start our trek at 2 am in the night from Kalsubai base temple.Our guide suggest us to switch off our torch light and enjoy moonlight.I never experienced such trek before so I was so excited as usual.The surrounding was looking so beautiful in night time.Only moon was awakened for us rest of the world was deep into the sleep and we were walking to reach on top.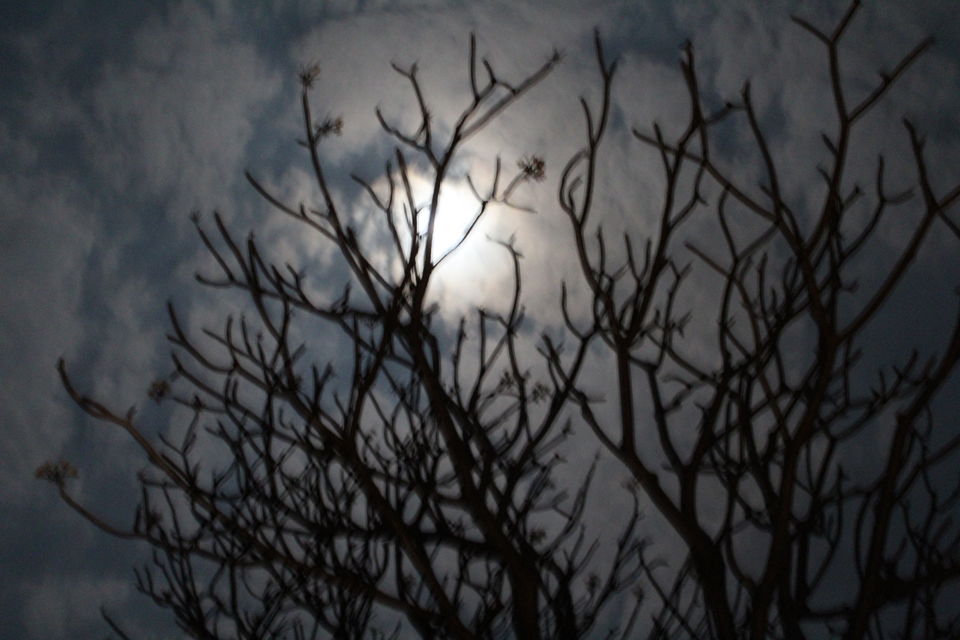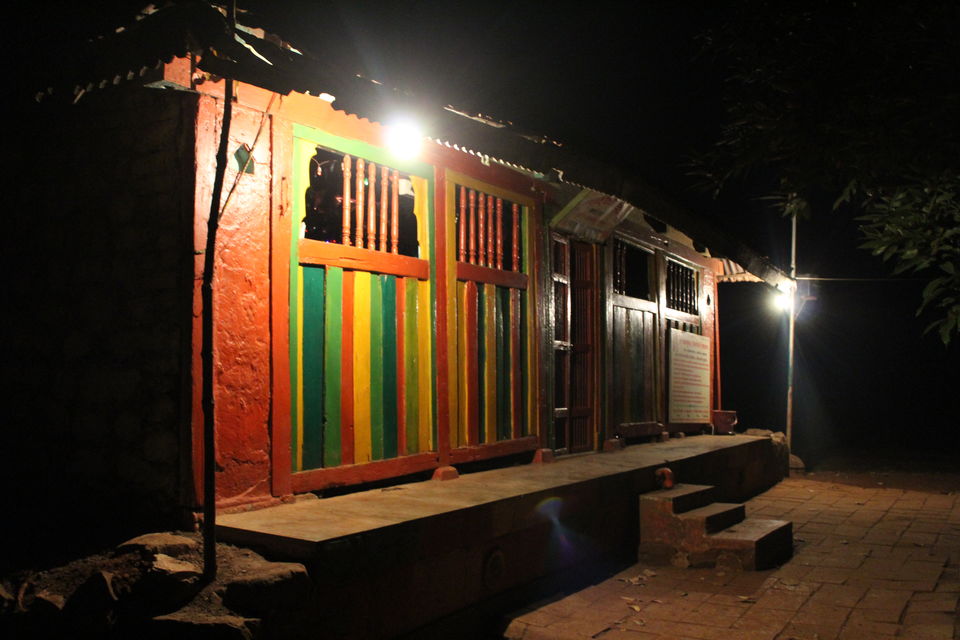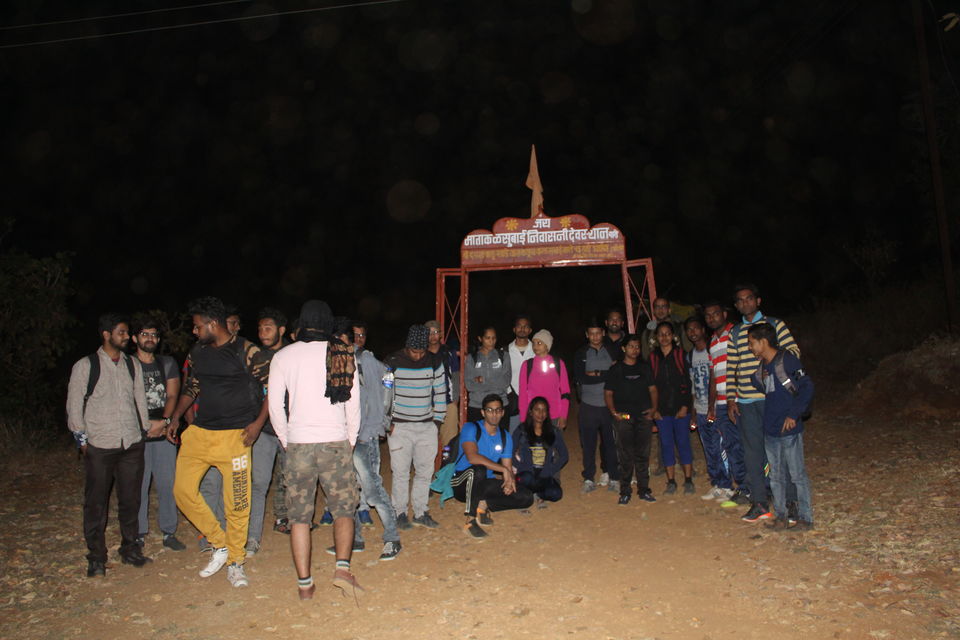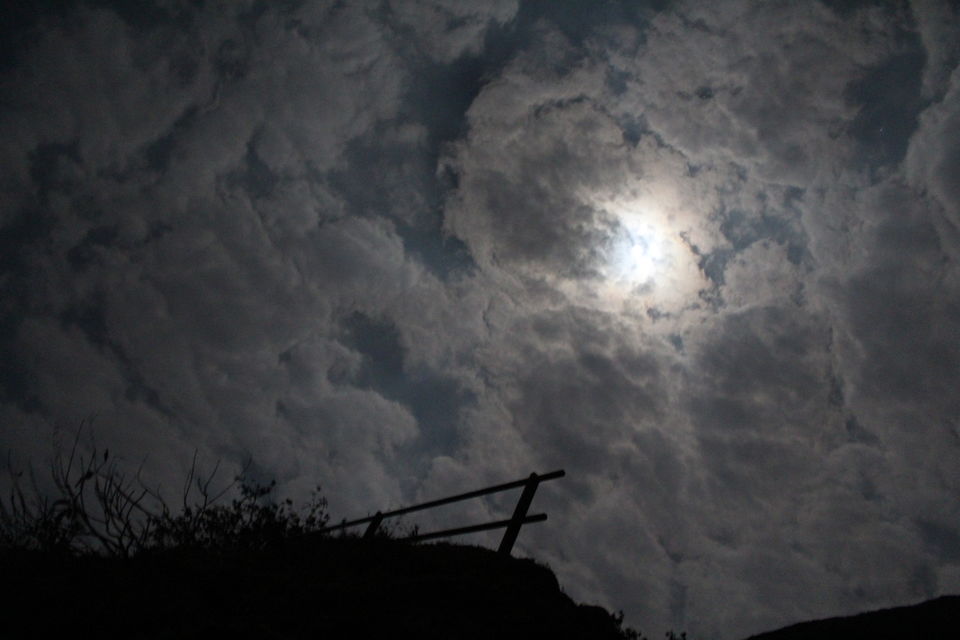 Trek is moderate hard so anyone who is enthusiast for trekking can try on this mountain.There are around 4-5 ladders kept on way which makes climbing little easy. We completed 80% of the trek within 2 hours and decided to take rest again in one small hut.After one hour we again resume our trek and within next 10-20 minutes we were on top of Kalsubai Mountain.
It was so cold on top of the mountain and few group were already spend whole night over there in 16 degree C.The forceful wind was flowing on the top which was little annoying who were decided to stay on top.But we took right decision to take rest in the bottom and we were feeling happy for that.
Now we were waiting for that beautiful sunrise we watched on Instagram and Facebook posts,But we were not that lucky .That Sunday was little cloudy which make us mood off and we don't really get to enjoy the sunrise properly.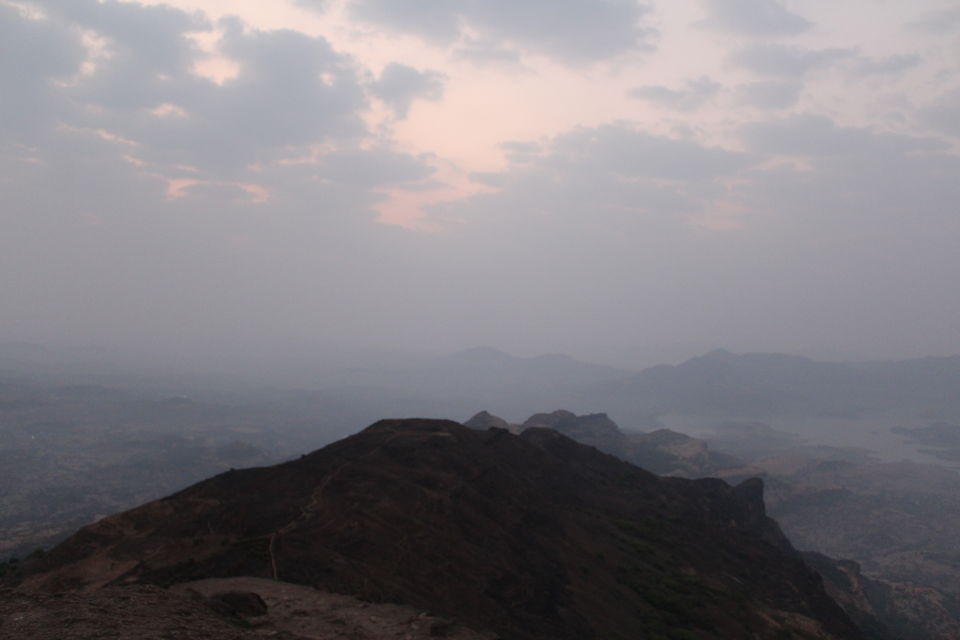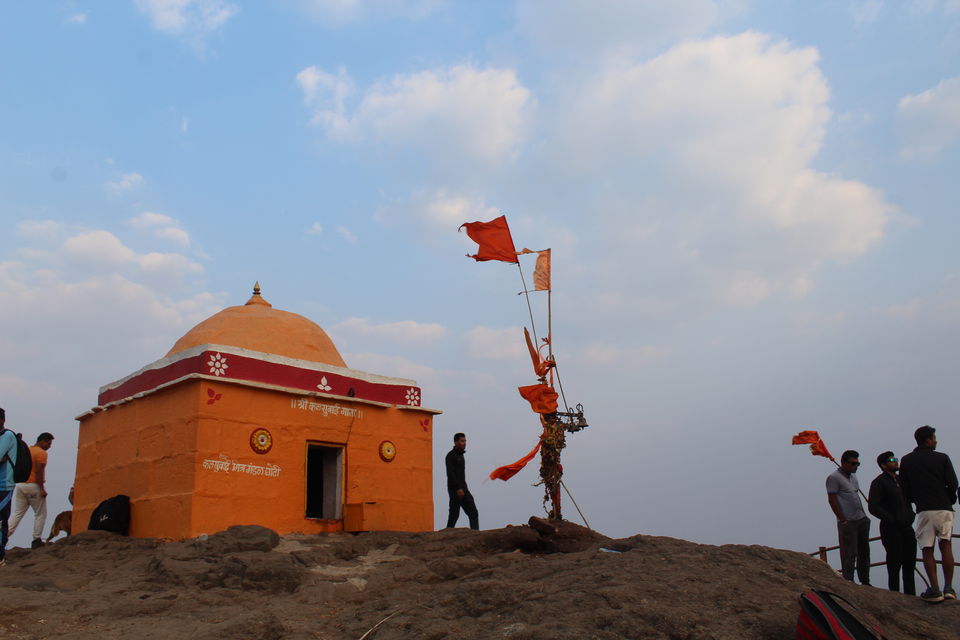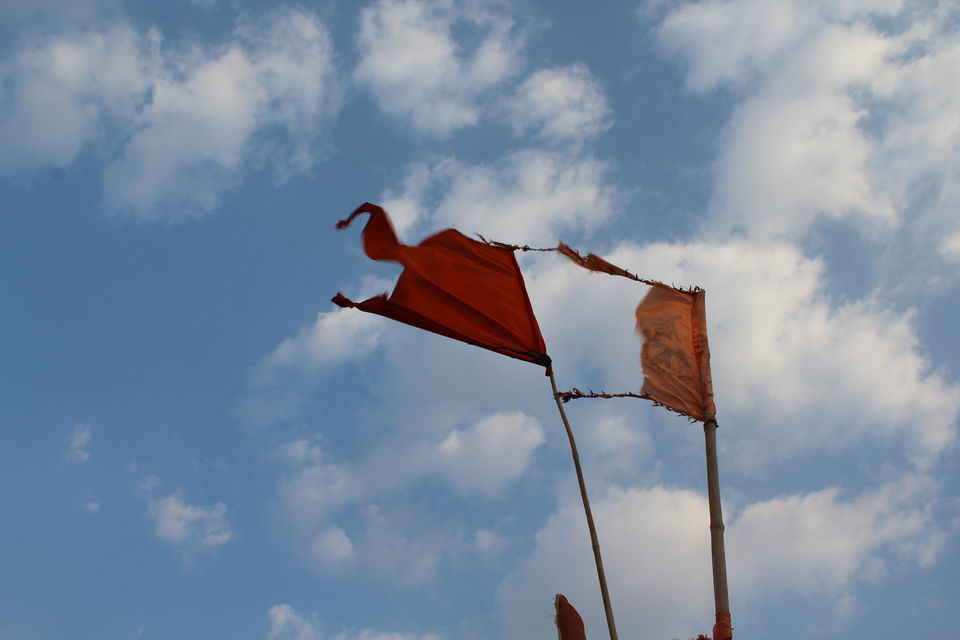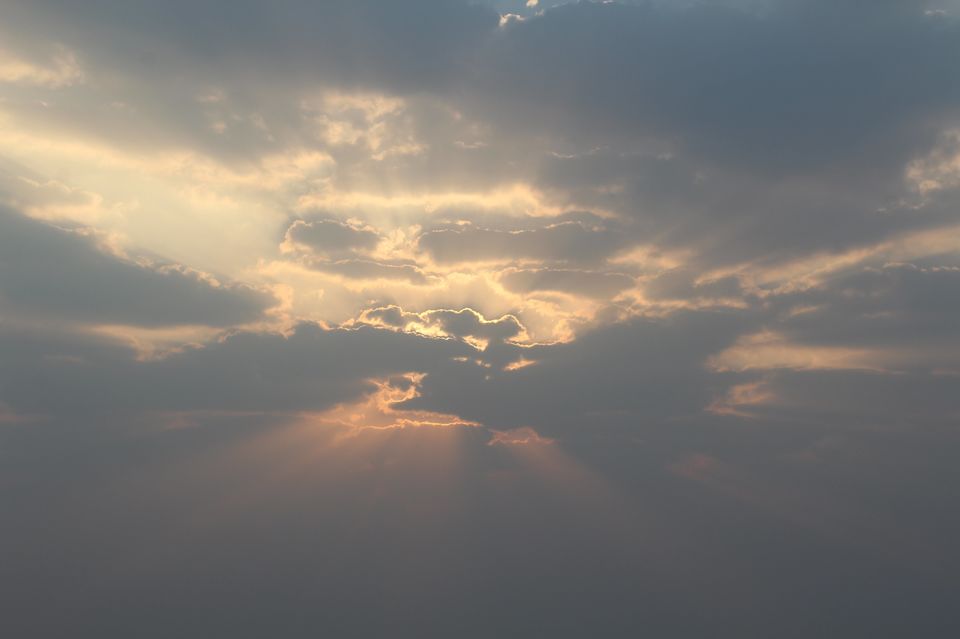 We started walking downwards by 8 am in the morning .We had at one small shop to had breakfast.The view from top was so peaceful and beautiful.The surrounding is covered by vaitarna damp water and you get to see many other trekking fort like harishchandra,alang madan kulang,etc.We were at base village in next 40 minute.I explore village and kalsubai base temple for a while we had lunch and we left for our home saying goodbye to everyone.