Base Village: Morve
Fort State: In ruins
Difficulty level: Medium
Endurance level: Easy
Things to carry: Trekking shoes must, Two liters of water, some snacks.
Time to Reach the top: One hour from base.
Camping: 2-3 people can stay in the temple.
How to Reach: Follow this Google maps route.
Nearby Tourist places: Lonavala, Hadshi, Tung Fort, Tikona Fort.
Morgiri is a hill fort near Lonavala, Pune. It could have been used mostly as a watchtower, to keep an eye on the nearby forts. The top area of the fort is very small. There are no remnants left on the fort except a rock cut temple and some water cisterns.
Since all of my friends were busy, I went alone this time. The weather was clear in Pune but I was in for a pleasant surprise to see cloudy weather around the fort.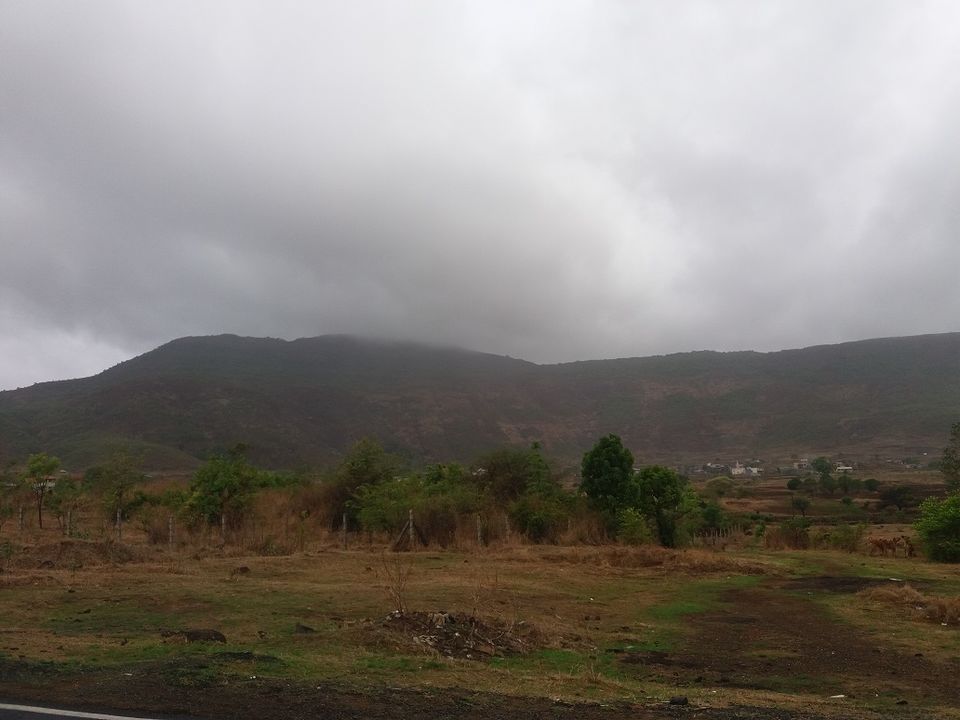 Though Google Maps show the route from northern direction, I followed the eastern side as it is mentioned in some of the blogs. I have added the route to follow in below image.

After crossing Morve village, there is a board of Upvan. From here, one needs to go inside and a small path leads towards fort. It is a private property. I parked my bike and started walking along the unpaved road.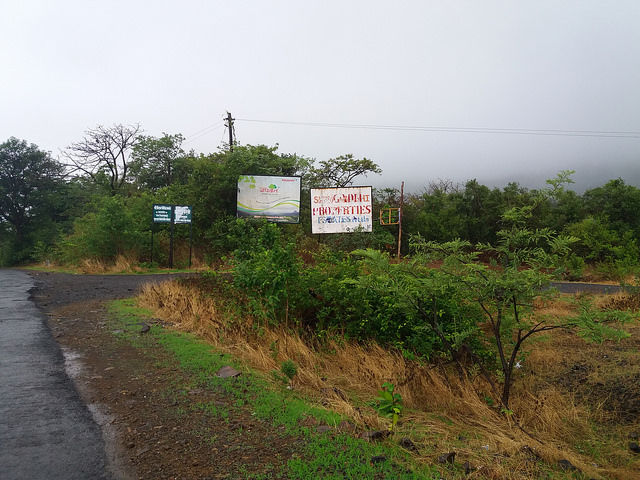 After a while, I saw path of rocks. I went ahead and then started climbing the hill on the right side. Actually this was the wrong hill I climbed. I spent close to 40 minutes on this hill. This also exhausted me but I was determined to complete the fort. Meanwhile my drinking water was over, so I came to the point where I had parked my bike, took another water bottle and headed towards fort again. If you see the rocks placed like below, it means you are on correct path.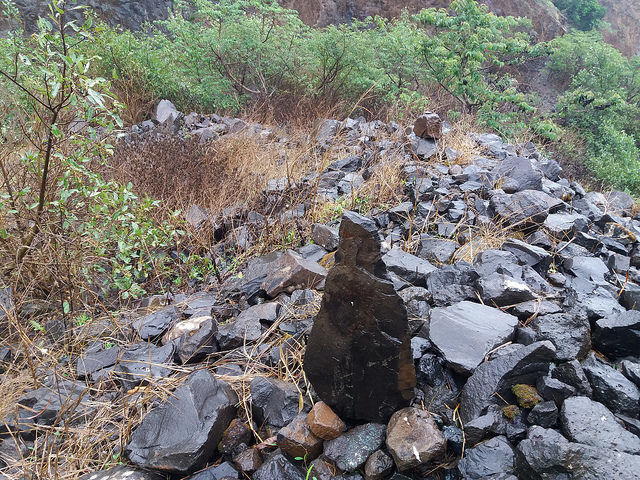 This time I was fortunate enough to be on the right way. After 20 minutes of walk, came to a tableland. It was completely shrouded in the mist. I could hardly see things 10 feet ahead. I saw cattle grazing there. I continued ahead and after 10 minutes, I came to a junction. I saw two roads branching from here. There was a left turn on red soil unpaved path and decided to take it instead of straight road.
That was a right decision as after 10 minutes of another walk, I reached a place where I saw a direction board to fort. It was put on a tree.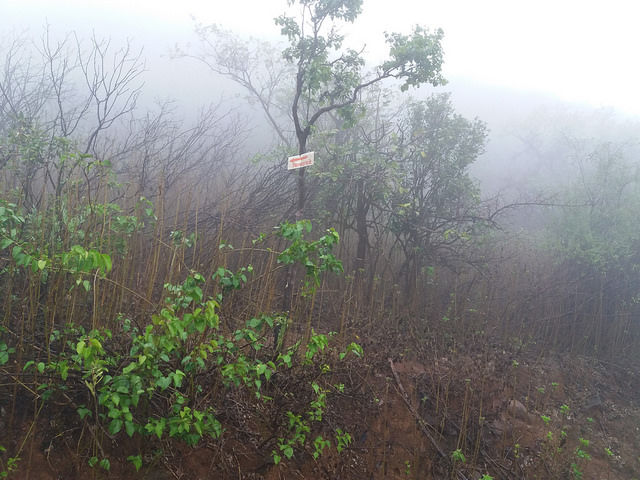 From here starts arduous journey to the top of the fort. It goes through dense forest and there are soil made steps. The way becomes very slippery during rainy season so care has to be taken.
After 15 minutes I reached the top of the fort. There must have been lot of landslide here. The approach route to fort is very narrow and I had to be extremely cautious going up. There is a small water tank with no water inside. Moving ahead there is a Jaakhmata temple. Inside the temple, there is another water tank with water. But the water did not look potable.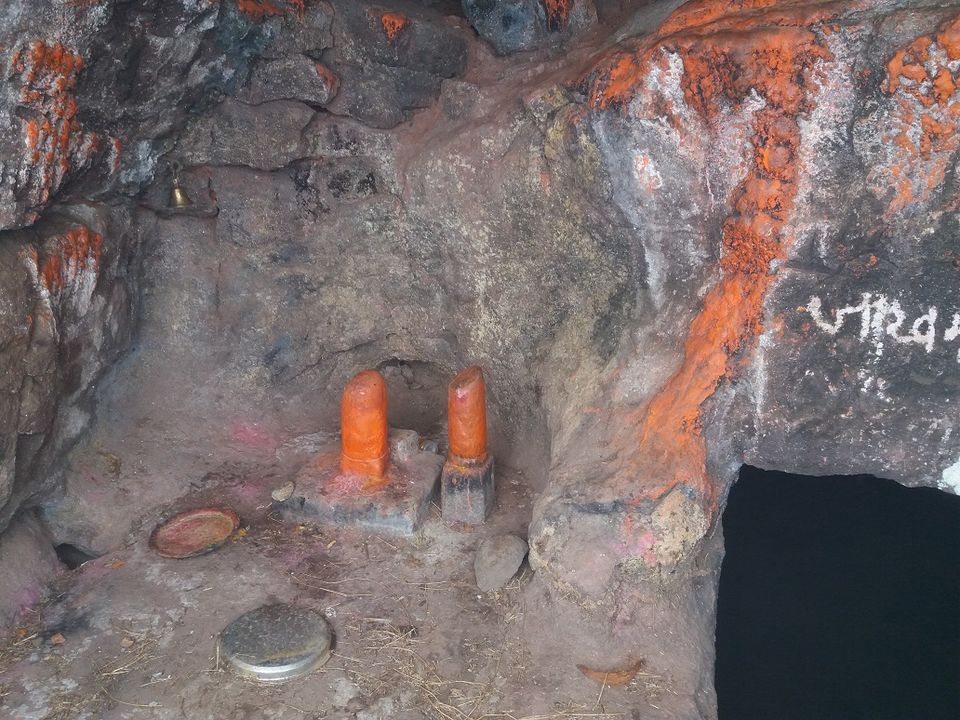 Moving ahead there is a ladder installed for easy access to the top. Also one can see solar panel here.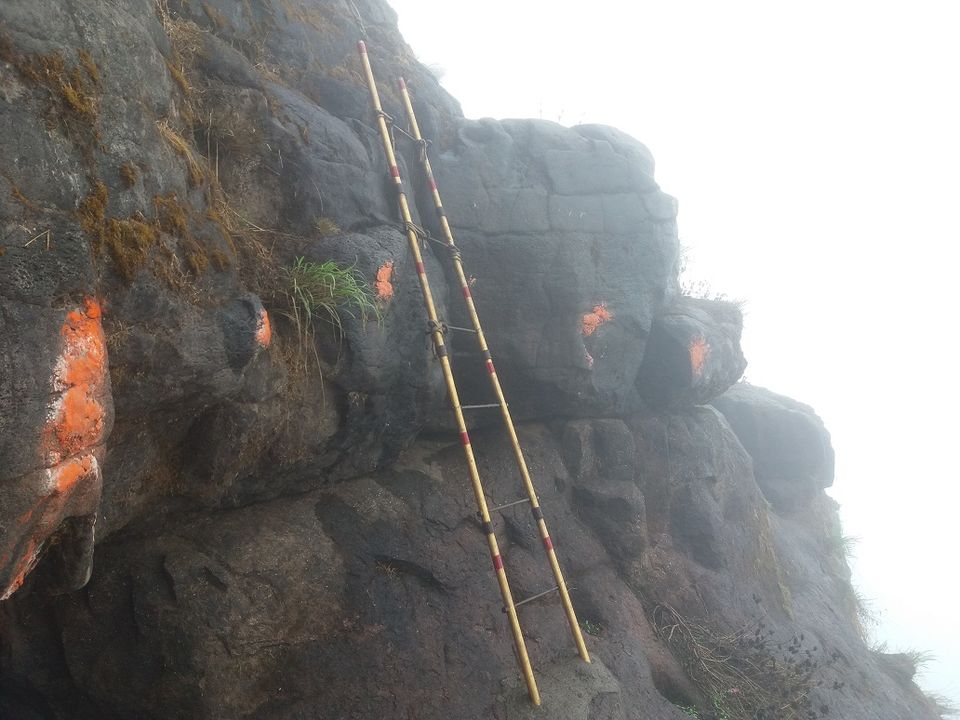 I went up and could see the saffron flag very faintly. It got misty and I was in the clouds.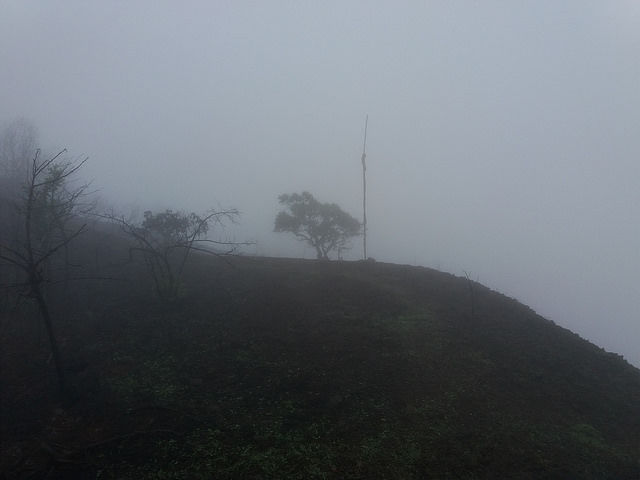 The wind was also flowing heavily. The area on the top is not much. I could see two water tanks on the fort.
There is nothing else apart from these on the top. I started getting down, some patches are so narrow that I had to literally crawl. I reached the base in 30 minutes and returned back to Pune.
You can also watch VLog below.
Leave only your footprints, Take back only pleasant memories.