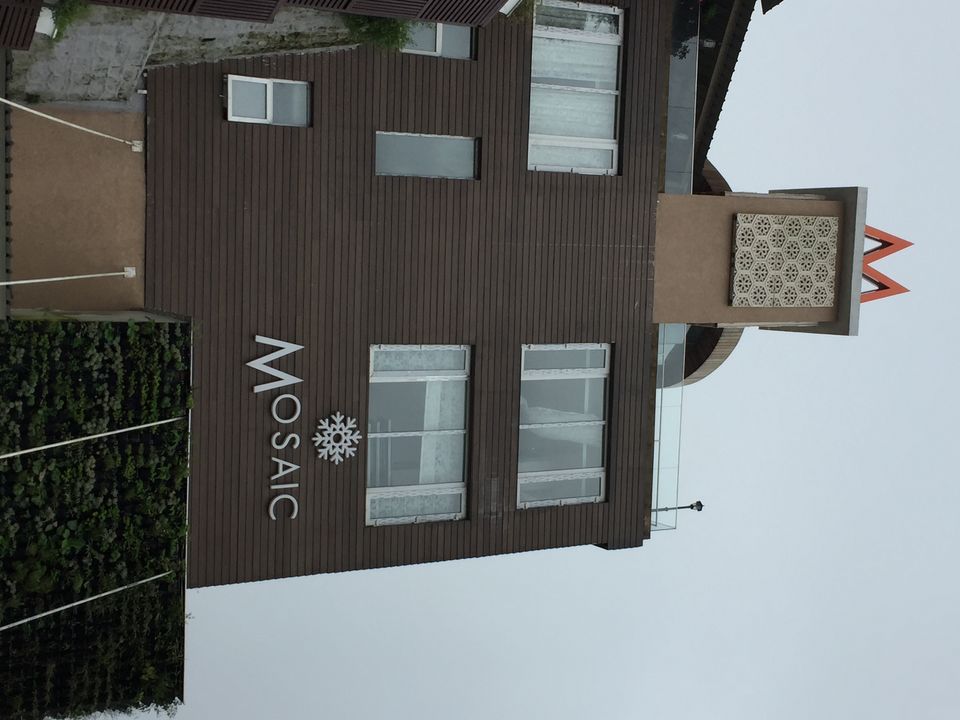 https://www.youtube.com/watch?v=-HEjBXoDovs
Who doesn't know about mussoorie!!! It's a hill station we might have heard from some or the other person. Many of us might have also visited this beauty by themselves. Mussoorie is very close to my heart. I used to study in Dehradun so every time when my parents used to come to meet me we always used to go to mussoorie. The best part of this place is that irrespective how many times you visit this place it never disappoints you.
Well, this hill station can be visited anytime of the year. I visited Mussoorie with my husband in the month of Sep'2018. And I choose to stay at Mosaic Mussoorie Hotel. It's categorized as a 4 star property.
Mosaic -Rooted in the soul of Mussoorie!!!!!
It's an ultimate urbane retreat. This hotel is in the center of Mussoorie. Rooms are huge and are each a piece of art .The best part is there rooms feels like my room .They offer free breakfast in your package. WiFi is free.
The green Wall at the entrance has hundreds of plants and the idea is great keeping pollution in mind. You can relax at there indoor heated pool and also rest your body with an aromatherapy massage. Kids activity area is also in-house.
I personally stayed in there Deluxe room category and the room was exquisite. It's an experience staying at Mosaic, there terrace restaurant Charcoal is perfect mix of relaxation and sophisticated ambience. It was perfect for a candle lit dinner with my husband.
This is all about my stay at mosaic.I would highly recommend people to stay there and experience there luxury and hospitality.
Happy travelling !!!!