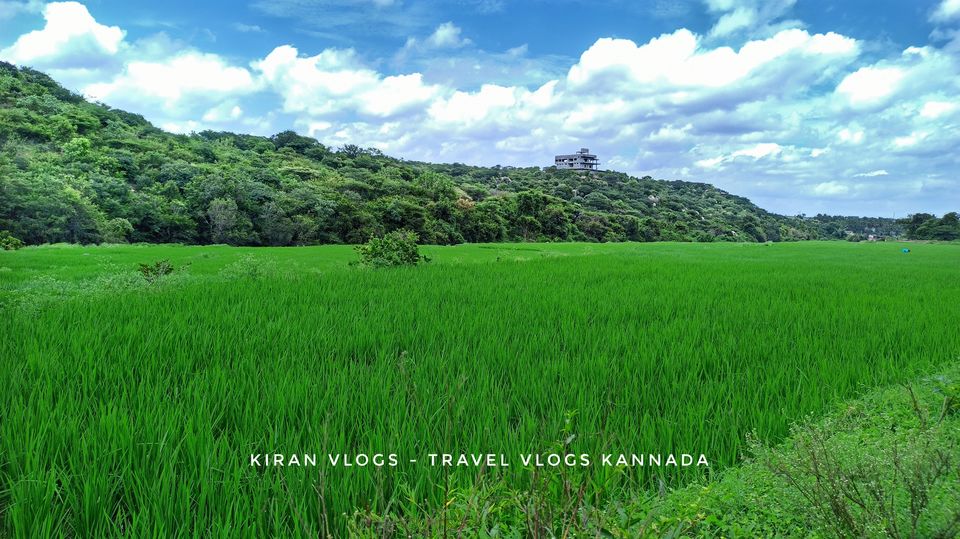 Most Beautiful Waterfalls in Tamilnadu
Hosur is an Industrial city located in Tamil Nadu. Hosur is home to some major manufacturing industries including Ashok Leyland, Titan, TVS Motors, Caterpillar, Sundaram Fasteners. A variety of fruits and vegetables are cultivated around Hosur. The land is very fertile and there is significant access to fresh water

We were longing for a break from work and wanted to go on a bike ride. We were planning for a weekend trip to ooty but one of us said that Hosur is a beautiful place with some really beautiful waterfalls. Also if you love nature photography it is one of the best and quickest weekend ride spot from Bangalore.
Visit these 2 beautiful place when in Hosur:
Finally we decided to go to Hosur, some 50 odd kms bike ride. We decided to go to Thenpennai Falls which is just 52kms from Bangalore and is mostly isolated place as not many people visit this place.
We started from Bangalore at 7.30 AM and plan was to pick one of our co rider on the way. We reached Hosur at 8.30 AM. Our first stop as we entered Hosur was at Anand Bhavan Veg If you are a sambhar lover then this place is for you. We had Idli Vada and Masala Dosa. The Dosa was crisp enough and not very oily. The Vada was the next thing we liked. It was not too crisp nor moist just good enough to break it and dip in sambhar and gulp. They serve on Banana leaf. The sambhar here is the typical Tamil Nadu sambhar, you will love it.
After spending half an hour for breakfast and picking our co rider, we headed towards Thenpennai Falls This is just 10mins ride from Anand Bhavan. As we were nearing the falls we fell in love with the first sight of the place. Surrounded by farms and mountains this place is sheer delight to watch at first instance. There is a flower farm as well. Do stop by to take photos and videos. After completing the photo session we headed to Thenpennai Falls which is just couple of minutes from here.
Finally when we reached the Thenpennai Falls we were awe struck. The falls is damn Beautiful. You can come here with your friends (not a family place as its bit isolated) grab some snacks and soft drinks when you visit here. Sit on the rocks enjoy the nature scenery and grab some photos and videos.
Last half a kilometre road is not that good. Kind of loose gravel road.
Thenpennai Falls: The South Pennar River (also known as Dakshina Pinakini in Kannada and Thenpennai or Ponnaiyar or Pennaiyar in Tamil) is a river in India. Bangalore, Hosur, Tiruvannamalai, and Cuddalore are the important cities on the banks of South Pennar river. This is the second longest river in Tamil Nadu, with a length of 497km. The river originates in the Nandi Hills in the Chikkaballapura district of Karnataka and flows through Tamil Nadu before mating into the Bay of Bengal.
We stayed there till 11am. We had enough fun, clicked photographs and videos of this beautiful nature. We decided to ride back to Bangalore, but again one of our co rider insisted we explore a little more in Hosur. That's when we decided to go to Dakshina Tirupati. So, Dakshini Tirupati is around 25mins ride from here, When we reached there we did not visit the Temple, instead we to the road that goes to the village.
After diverting from the Temple road to village, we stopped at a small bridge where are again clicked some beautiful photos and images. This place is village and is surrounded by coconut trees and agricultural land and far behind you can see those mountains. For a person like me who spends most of his time in city, when you see these type of environment it feels good within. For a moment you feel like giving up your work life and settling in such peaceful place.
After clicking handful of photos and videos we decided to go further down the road into the village and explore. A guy who was passing by noticed that we were new to this place and informed us that the road ends here as its the end of the village. While returning back we noticed a small road that goes into the farm and we decided to check where it ends. After riding for a couple of minutes we stopped and asked a kid who was gazing his goats on where does this road go? to our surprise he said there is a falls nearby. Without wasting any time we just followed the road to visit our next destination. This is how we got to know about the Perandapalli Forest Waterfalls.
The way to get to Perandapalli Forest Waterfalls is once you take the right turn near Dakshina Tirupati Temple you get a bridge. Just after the small bridge you will notice a small road on the right side which goes into the agricultural land. The road is too narrow and you can go by bike. On the left hand side you will see the water flowing like a stream and on the right side you will notice green land. Follow the road and you will get to Perandapalli Forest Waterfalls. Do note that when you park your bike it is always a good idea to turn it and park so that when you are back from the falls you can easily maneuver. Also there are loose electric wires hanging, be careful as a couple of our co rider got shock.
This place is kind of adventurous you ride through the narrow roads, pass through water stream and then you reach the falls. It was almost 12 pm when we reached this place. You can visit this place with you friends and family. We have seen people packing their lunch boxes and visiting this place. Also there was a group of people looked like office colleagues who visited this place.
To tell more about this falls, you will enjoy this place more as you see the water flowing through those rocks, people enjoy getting on to it and take photos. So on the right side is the falls and on the left side is the place where you can sit and spend some quality time. The left side of the location has stream type water flow. Here again we were stunned to see such a beautiful waterfalls, the greenery, and though it was 12 pm and the sun was over our head we did not feel the heat. Probably because this place is more surrounded with greenery.
Words are less to express about these both places we visited. If you get time do visit these places. Just make sure that you visit during monsoon or just when its about to end. That is the time you will enjoy the greenery and the waterflow.
You can also watch the video in Kannada on our YouTube. Do LIKE, SHARE & SUBSCRIBE our YouTube.