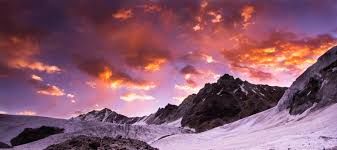 Every destination in the world has a unique tale to tell and one can experience this uniqueness only when you plan and venture out on holidays. You seek out a place where you can just sit and relax with a good book while sipping on a refreshing cocktail and gazing at the vast mountain ranges from the confines of your luxurious resort. One should take it upon themselves to embark on timely sojourns to different and offbeat locations to relax the mind and body. It's these unusual experiences that often form the most memorable part of a trip. Unchartered locations have their own unique charm and aura attached to them which can invigorate the soul and create memories to last a lifetime.
Travelling earlier was a niche of the rich and the famous as expensive air tickets put the convenience of flights out of a common man's reach. With several special discounts on flight bookings, cheap flight tickets have paved the way to spontaneously travel across the globe while uncovering exotic new locales. With great deals on flight tickets and stupendous flight offers available at the click of a button, planning holidays won't be a hassle anymore. Instead, you can focus on having a relaxing time and unwind on your well-deserved holiday. Here are some of the most offbeat locations in Europe which you can opt for if you want to take travel off the beaten path.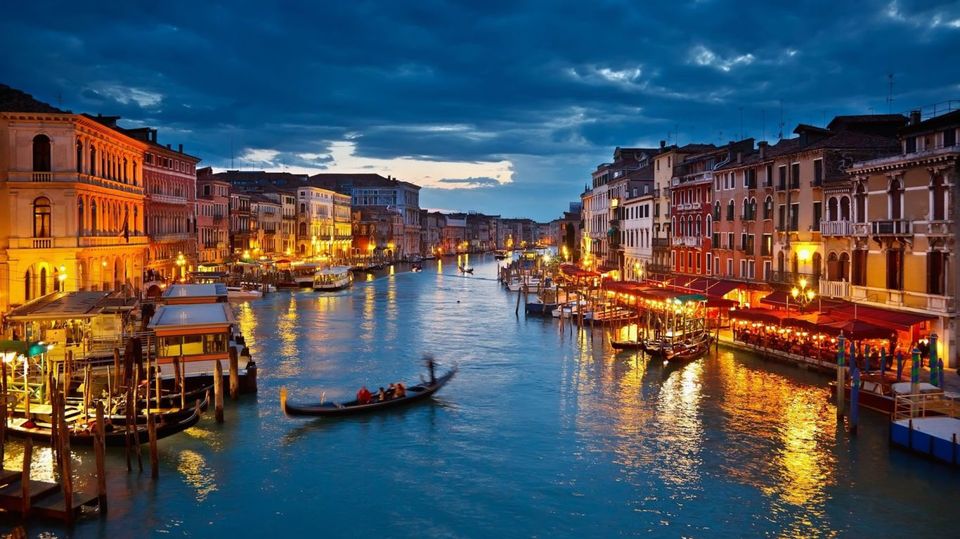 1)Galesnjak, Croatia
Buzzing with activity all year round, Galesnjak is also nicknamed the Entrancing Lover's Island. This spectacular heart-shaped island creates a mesmerising atmosphere set amidst the crystal clear waters of the Pasman Channel. With breathtaking views of the majestic blue Adriatic waters, this is the ideal setting to lose yourself with your significant other. Essentially a privately owned island, a walk along this island grants sweeping views of the clean & unscathed beaches. Furthermore, this beautiful heart-shaped island features two gorgeous mountain peaks, the highest of which is 36 m high above sea level.
Owing to its isolated location, this island makes for the perfect place to relish a romantic moment uninterrupted. This island rose to popularity a few years back when curious Google Earth users stumbled upon an image that resembled a clumsily scrawled heart. Spread across just 130,000 square yards, Galešnjak is virtually uninhabited and does not have any hotels, houses or any sort of tourist facilities. The best way to visit this island is by renting a boat and riding to the island or alternatively taking up one of the cruises which make stopovers on the island.
2)Nuuk, Greenland
Experience the heart of Greenland in Nuuk, the small, colourful capital city and also its biggest, most cosmopolitan town. Although getting to Nuuk might prove to be an ordeal, once you get there, you will be thankful that you made the journey. Greenland's capital and hub of trade and commerce, Nuuk is blessed with some of the must stunning landscapes on the planet. From the guided whale watching tours, elegant museums, thrilling dog sledging expeditions to the marvellous sight of the Northern Lights, Nuuk is famed for its spectacular sights, sounds, and outdoor activities.
When in Nuuk, take a historical city walk down Nuuk's famed city centre and admire the old, quaint traditional architecture. You could even pay a visit to the majestic National Greenland Museum which holds intricate handicrafts and artefacts and showcases much of the nation's 4,500-year history. Nuuk has several activities and offerings catering to both the cultural seeking visitor and the nature-loving visitor.
Foodies will have a ball with several café's and restaurants spread across the city serving amazing versions of Greenlandic cuisine. The best time to visit is ideally between June and August so make sure you make cheap flight bookings in advance. If you want to revel in summer cruises under the midnight sun or partake in some natural sightseeing, Nuuk is the place to be and offers an adventure like no other.
3)Tromsø, Norway
Sitting 400km north of the Arctic Circle at 69˚N, Tromsø is famed for its natural beauty, dramatic architecture, superlative hiking facilities and its ubiquitous local music scenes. Easily the most picturesque city in Norway, Tromsø is a fascinating and beautiful place to visit. This city exudes an irresistible small-town feel with its winding cobblestone streets, adorable wooden houses, gothic churches, and a maze of white houses while also being a paradise for party fanatics and pet lovers alike.
Additionally, Tromsø offers one of the highest probabilities of experiencing the northern lights. A boon for adventure buffs, when in Tromsø you can opt to go on a dog sledging or a whale safari excursion, or even attempt to get a selfie clicked with the local reindeer, whales and sea eagles amidst the surrounding nature. A city with extreme light variations, from November to January during the Polar Night, the sun doesn't rise at all. Similarly, between May- July, the sun never sets.
Perfect for a visit between May and August, Tromsø nestled between several mountains, fjords and islands portray a flawless amalgamation of nature and culture living side by side in total harmony while being a heaven for outdoor enthusiasts.
4)Cinque Terre, Italy
Tucked away in the mountainous ranges of the Italian Riviera, Cinque Terre is not an actual place as such but comprises of five seaside villages, Monterosso, Manarola, Vernazza, Corniglia and Riomaggiore. An increasingly sought after location among tourists, The Cinque Terre is actually a national park and represents one of the best preserved natural and semi-natural areas this side of the Mediterranean. A protected waterway and a UNESCO World Heritage site, this scheduled location provides the perfect getaway from the trials and tribulations of modern life. A destination with timeless appeal, Cinque Terre is known for its hiking trails. You will love the world-class restaurants and the endless panoramic views from the sanctuaries on top of the hills.
One of the reasons why this region is so well preserved is because most vehicle traffic is restricted inside the villages. With magical beaches, and crystal blue water, combined with villages of medieval origin and cultural heritage, Cinque Terre has several traditional cafes serving delectable food along with the Doc Cinque Terre, the famous white wine and the famous and exquisite Sciacchetrà, yellow amber wine. The best time to visit and enjoy the picturesque views is from May to September.
5)Riga, Latvia
Latvia's main city, Riga is famed as the 2014 European capital of culture and is quite a shoppers dream come true. The biggest metropolis in the Baltics, Riga is over 800 years' old and was founded in the year 1201. Designated as a UNESCO World Heritage site riddled with cobblestones and breathtaking views of the river, Riga marries traditional charm with contemporary ethos effortlessly while also boasting of a pulsating nightlife. Even for a weekend break, Riga is worth a look, especially for the great local beer, euphonic folk music, and the nightlife crowd.
With several local bars, sidewalk cafes, and restaurants, Riga is famed for its high-quality cuisine and service. From street-style Russian meat dumplings, local pelmeni to the ubiquitous pancakes and kebabs, Riga has something to cater to every palate. Don't forget to sample the delicious and equally refreshing Latvian beer in one of the many summer terrace based out of old town. Dotted with medieval architecture and cobblestone streets, Riga has something in store for people of all ages.