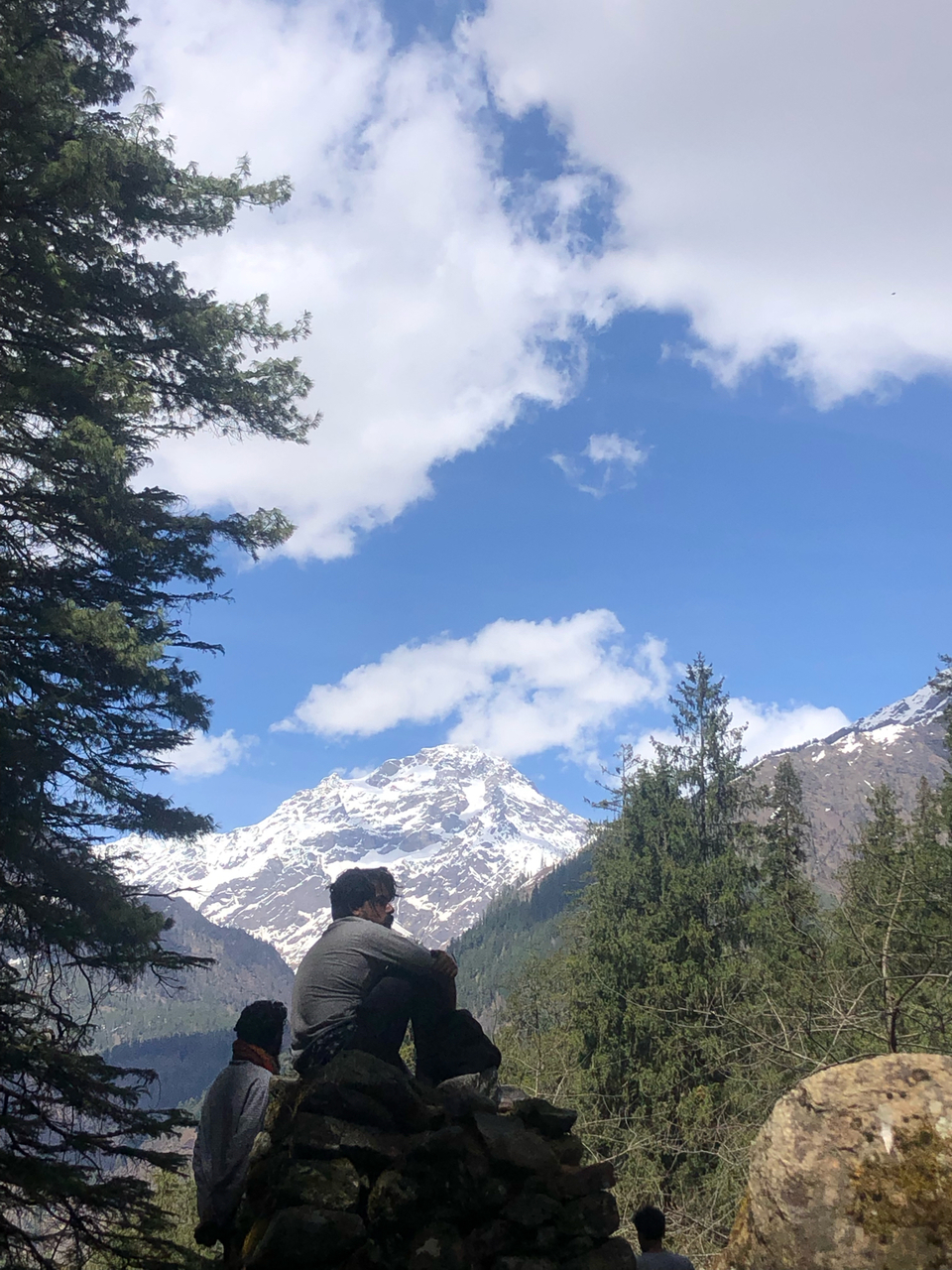 It was a summary afternoon; I was sitting on my bed searching for a hill station to go… I decided to go to Pulga. I called a few of my friends but none of them was free. You know the lives of this generation people. They are so busy in earning money that they forget to enjoy the real life… anyways.. I decided to go alone.
I packed all my stuff in a night and next day I take my Royal Enfield bullet out and go for this trip.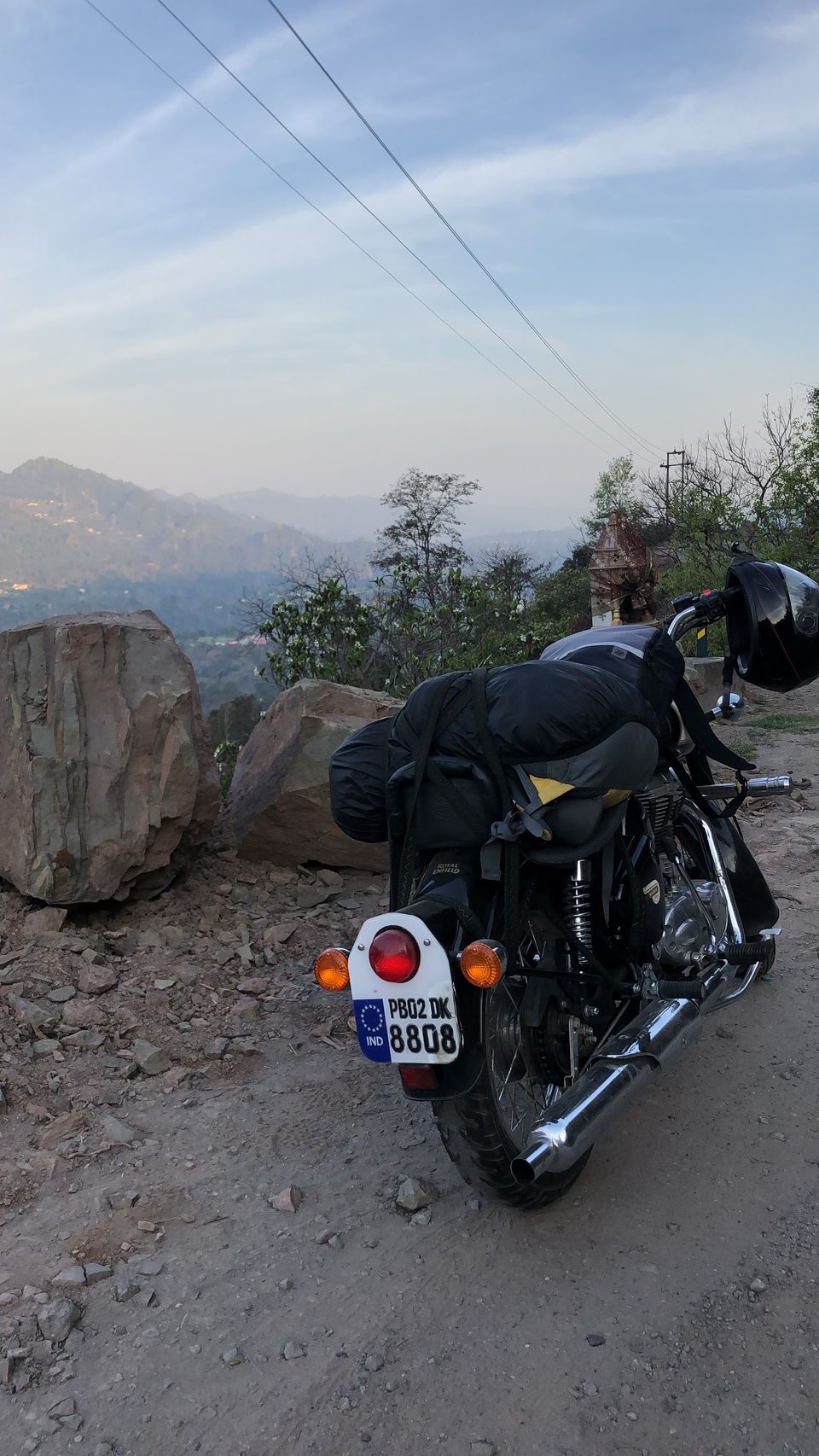 First I reached Bhuntar in 6 hours from Chandigarh then I reached Kasol and Barshaini. It took me approx. 7-8 hours to reach Barshaini. I parked my bullet there and went start my track to Pulga. Because there is no other way, we can only go to Pulga by a tracking. The track was of 1 hour… Unfortunately I got lost and instead of reaching Pulga i reached Tulga. There I asked from a school teacher the way to Pulga and at the end I reached there. Pulga is a beautiful place where I can stay for my whole life. Its beautiful views mesmerized me. There I stayed in a homestay. It costs me 200rs per day for stay and 300rs per day for food. So it was a total of 500rs per day I spend. The place where I stayed is so beautiful it is made of mud and wood. Actually later on I found out that all the houses there were made of mud not cement. I went there alone but I met a few people who became my friends. They were all living in the same homestay who gathered there from different places like Kerala, Mumbai, Gurgaon, Delhi, and some are even from Australia and France. We tell each other our stories and I realized how everyone is so stressed about their lives and came here just to have peace of mind. Sometimes I think strangers are better than our close one's because they don't judge us on our success and especially with travellers you don't have to stress being successful and earn money. You can be just free and wander around, share stories and learn new things.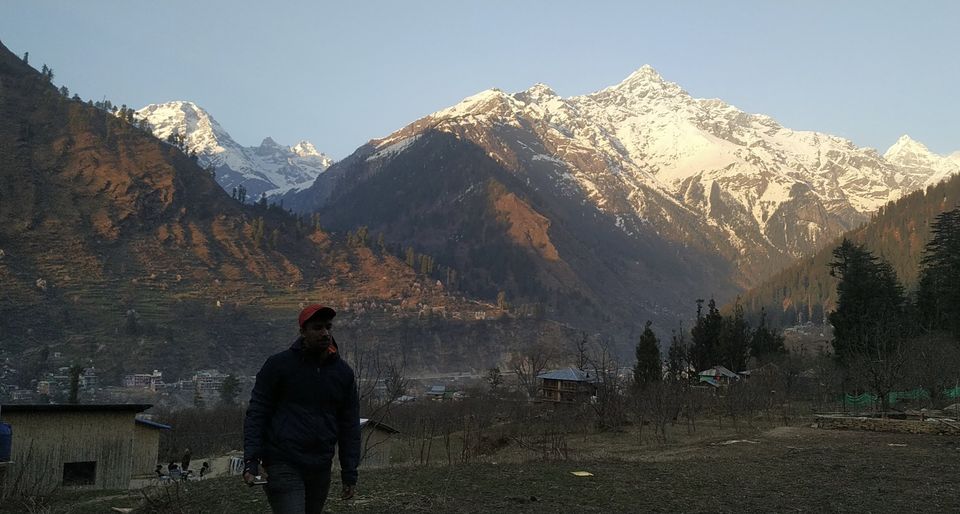 There is a very beautiful fairy forest trek in Pulga. 2nd day I decided to go there. It was exactly what its name says a fairy forest. For a moment I felt like I am in a fairyland with all those long trees and peace as if I am going to see a fairy soon. There was a really beautiful waterfall too. It was a little scary but lovely at the same time. I stayed in the fairy forest for a long time.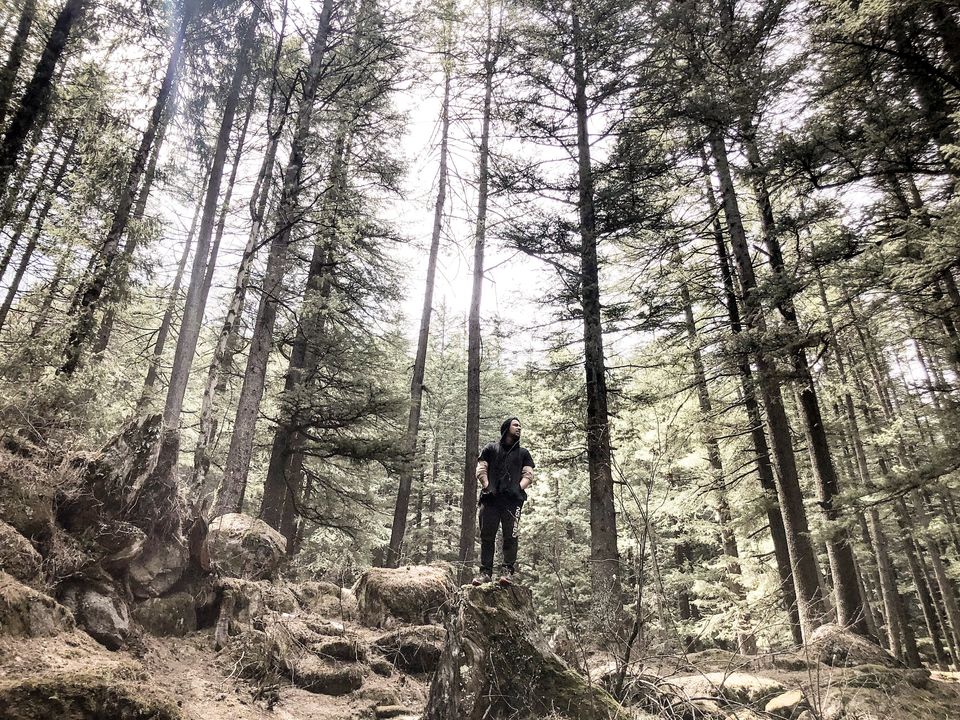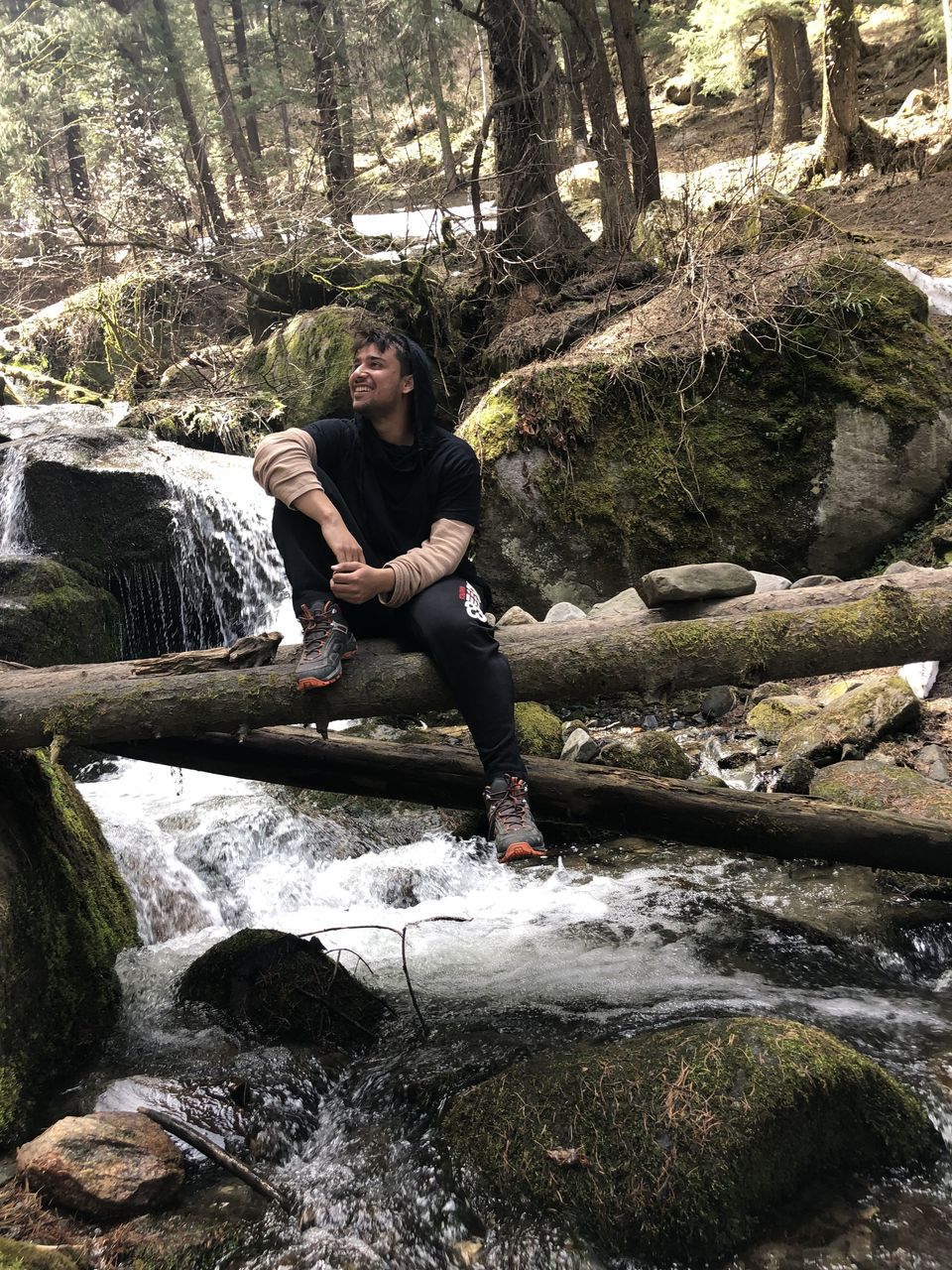 On 3rd day I decided to go to Kutla. I have heard about this place so much and I decided to go there.
From pulga I did a 30min track to Barshaini then there is a 4km road to Tosh (Tosh is a beautiful village). If one goes through cab it costs Rs.400 per person and walking distance is 2 hours. I decided to go there by walking… My walking experience was not that bad because I met people on the way (other travellers). First I met 2 people from Barcelona we talked about football then after an hour walking I met an Italian we talked for half an hour. After reaching to tosh I did my breakfast from Shivam café which costs me Rs.100. After an hour I reached Kutla I met a group of students on my way, they were also there for tracking. On reaching Kutla I was amazed by the views there. It was so beautiful that I can't even describe it in words. I met 4 more travelers then we make a big group and did lunch there together and shared our stories. In evening I came back to Pulga.On 4th day I started my track for Kheerganga. It is located in Parvati valley. First I reached to Kalga, after an hour of track. I decided to stay there. There are so many north Indian, south Indian and other café's where one can find anything to eat easily. On next I reached Kheerganga. It took me 4 hours to reach Kheerganga. Hill stations are all about beautiful views. The landscape views, the peace one find there is above everything. I came back to Pulga the same day.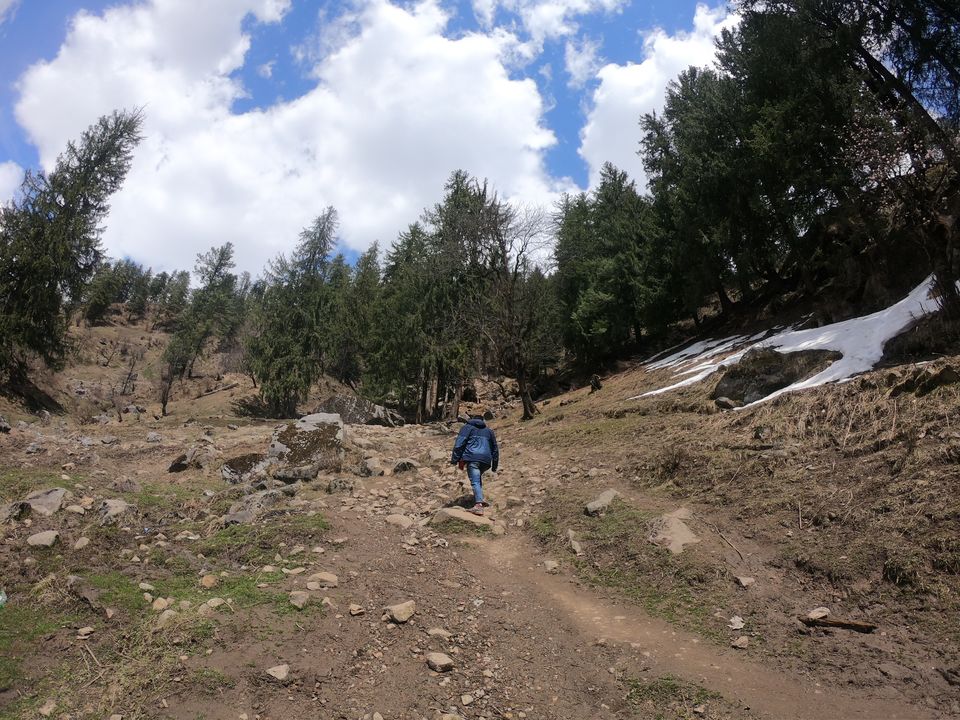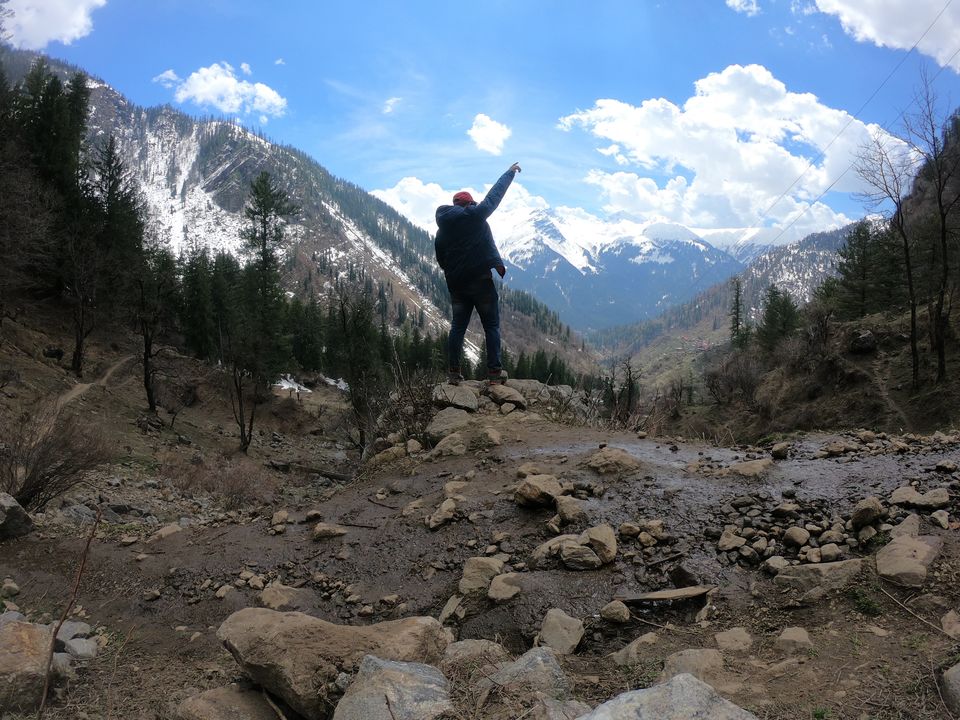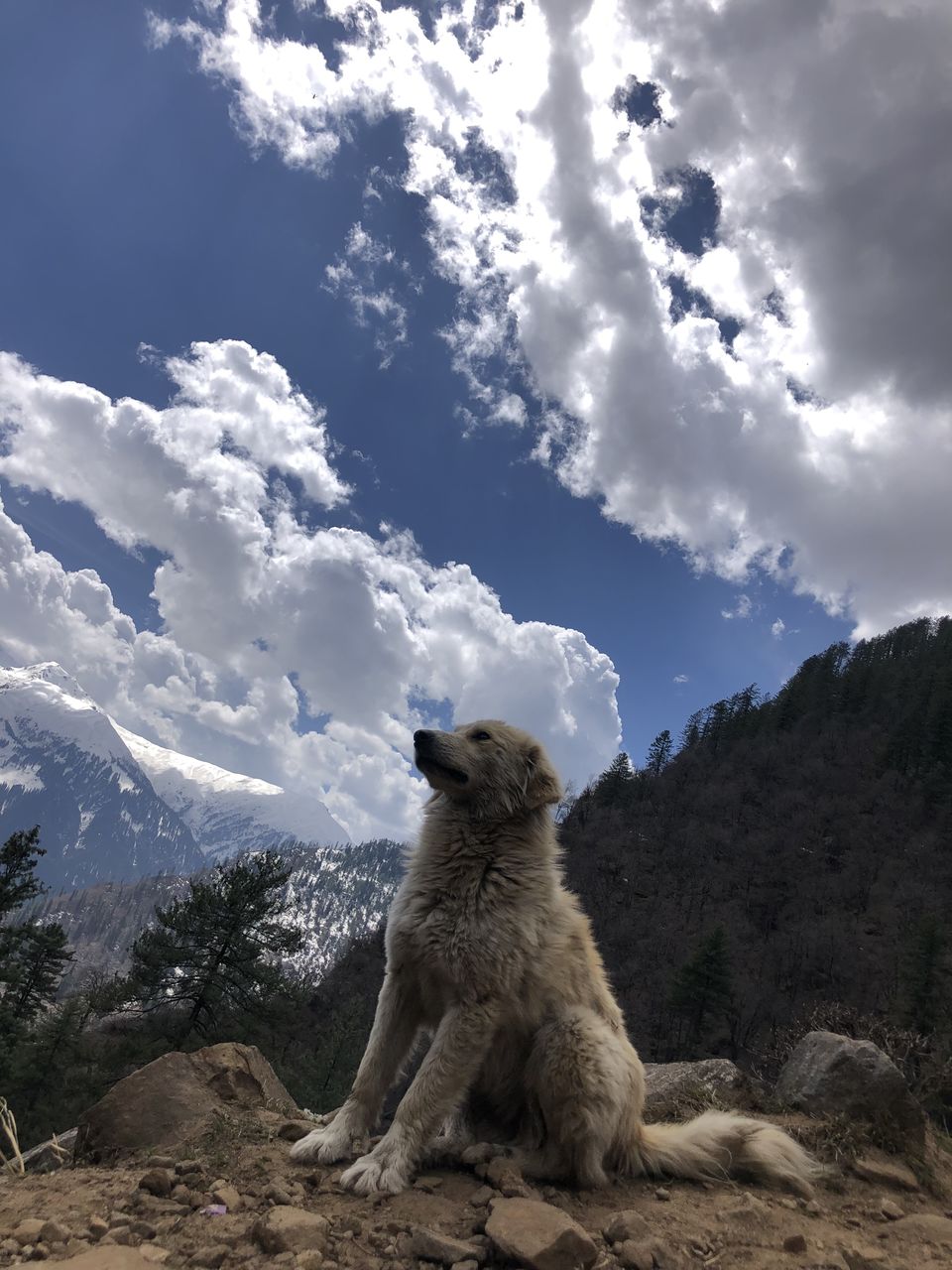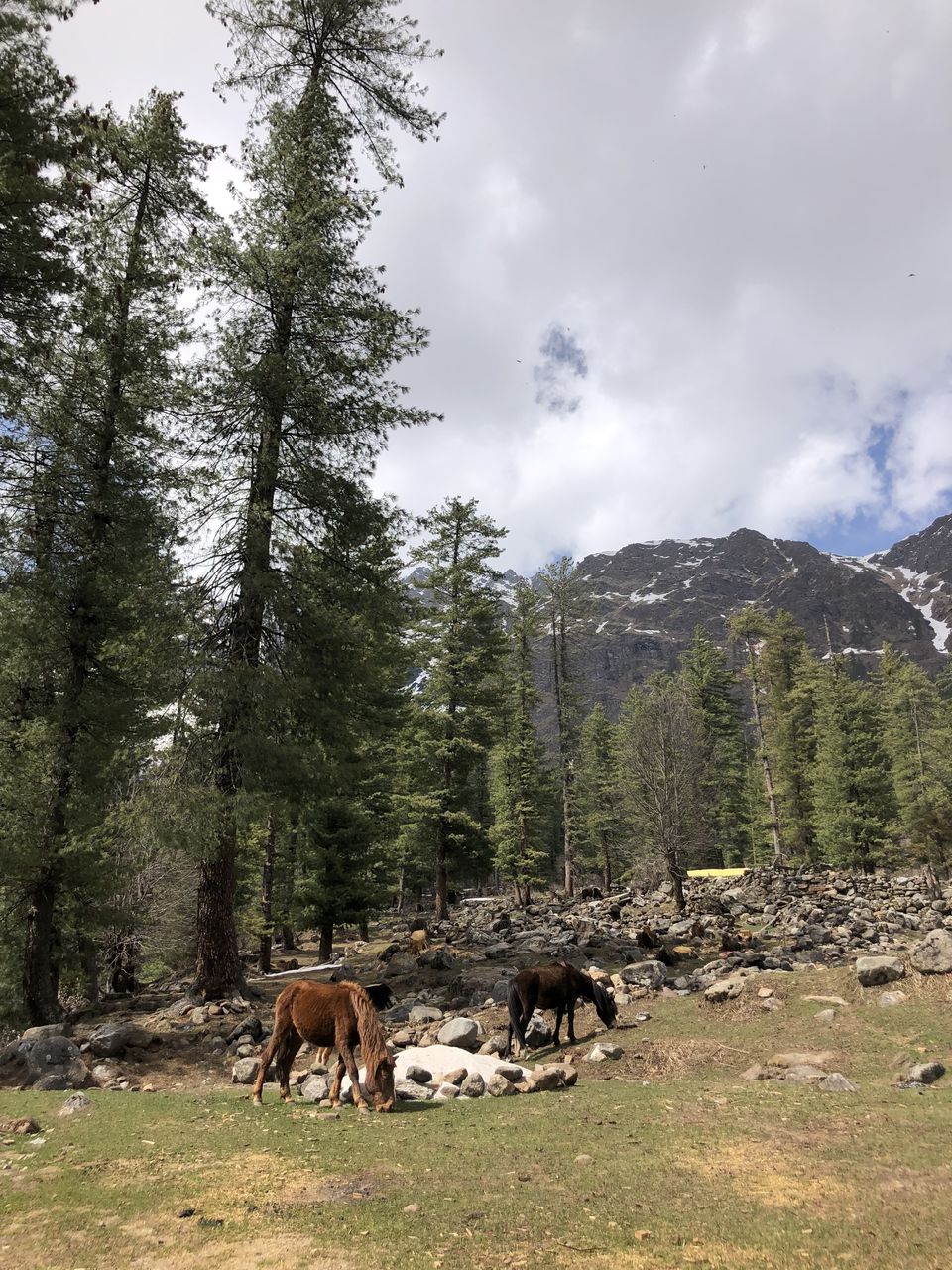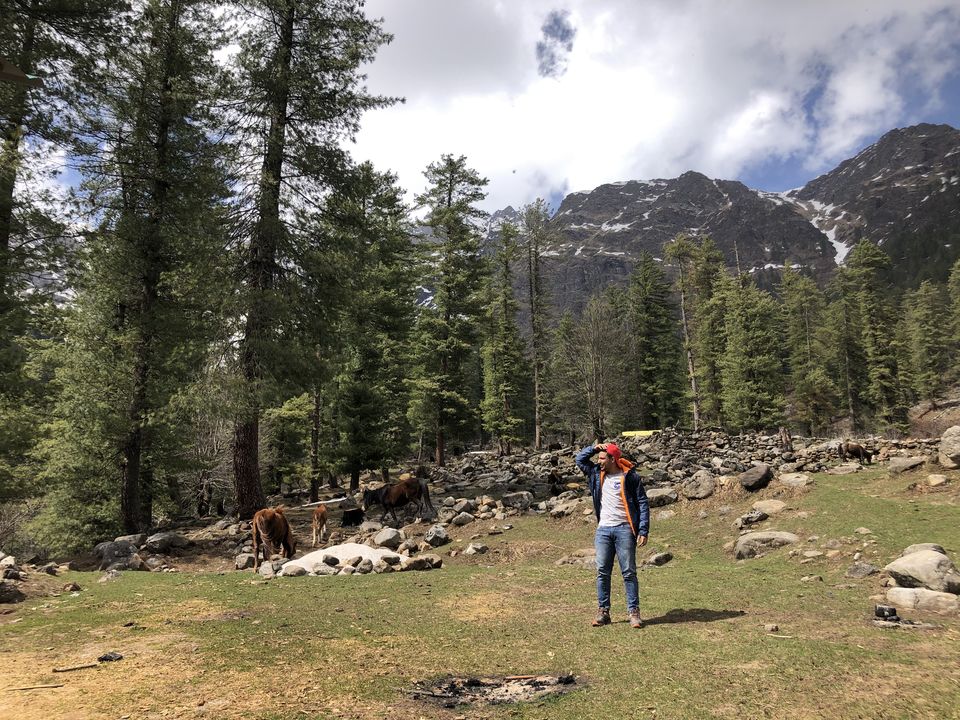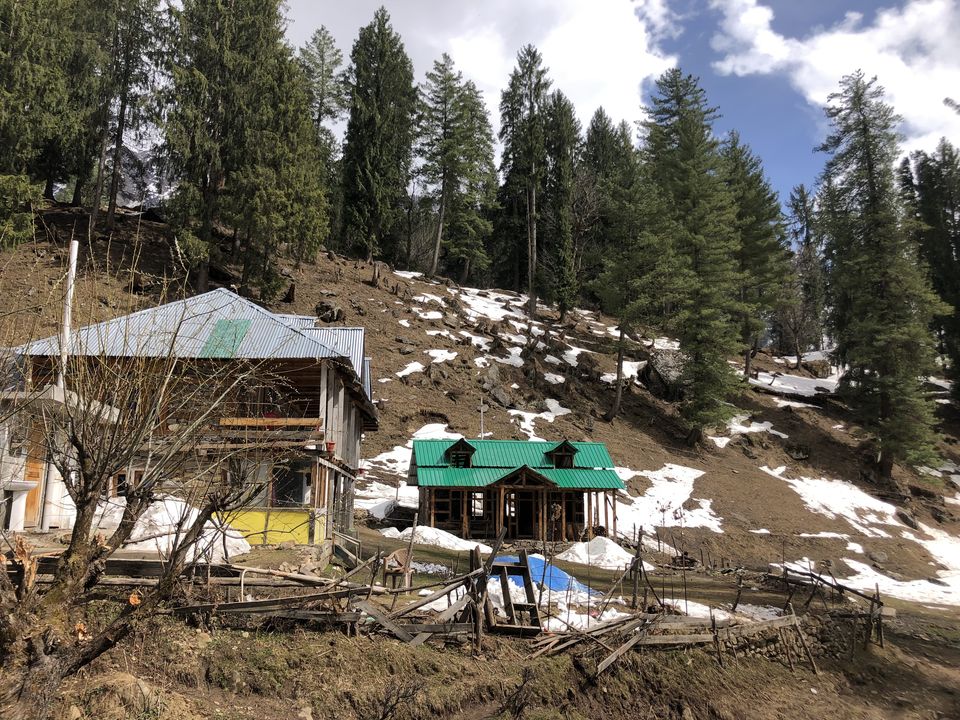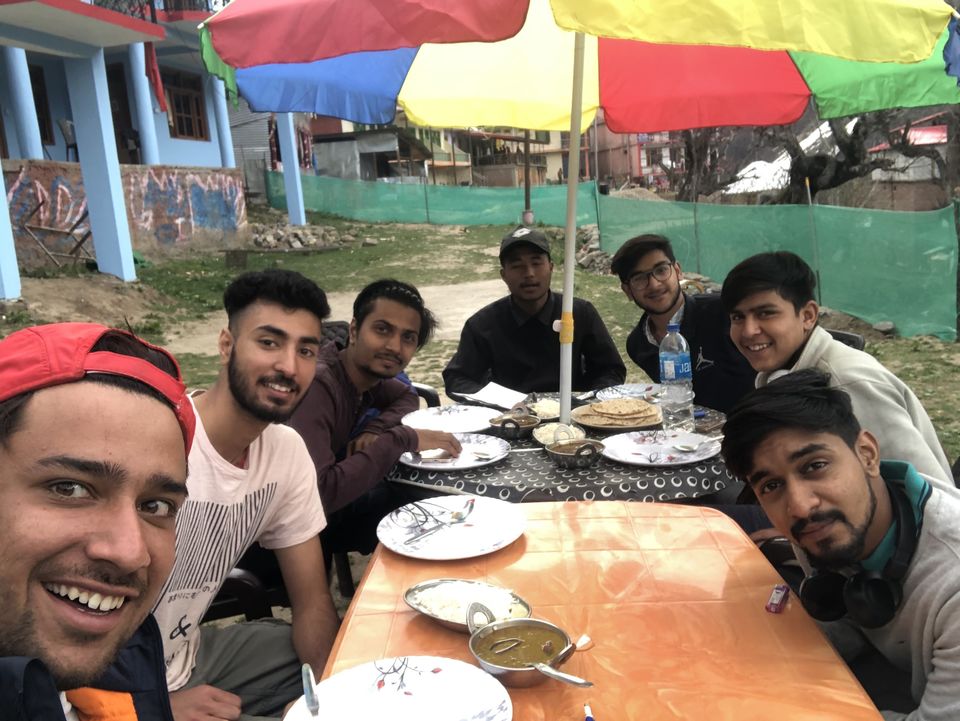 On 6th day I and other travellers who were staying in the same homestay decided to go to Fairy Forest again. We went there together. We take our food like bread, butter, jam, sneakers chocolate etc. We did camping there. I go there to see the sunset. That sunset is the best sunset I have ever seen. We enjoyed a lot. We sat around born fire and talked about our journeys. It was a memory that I can never forget.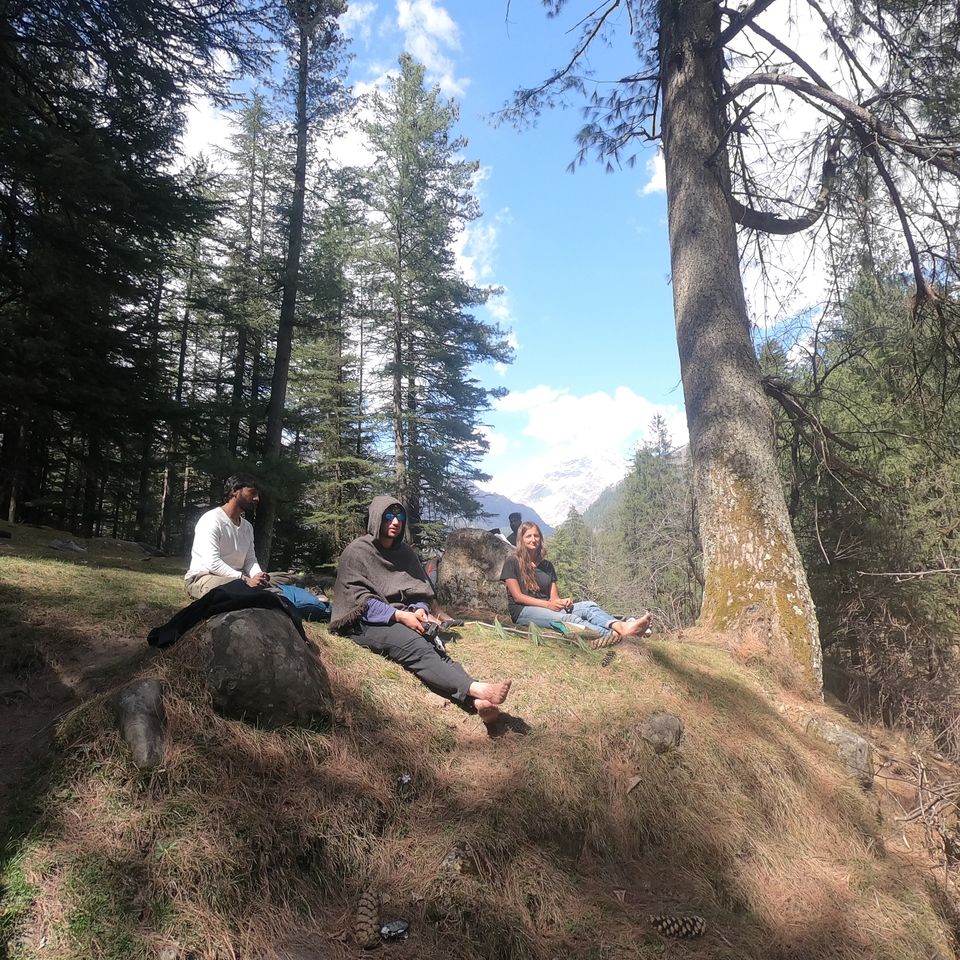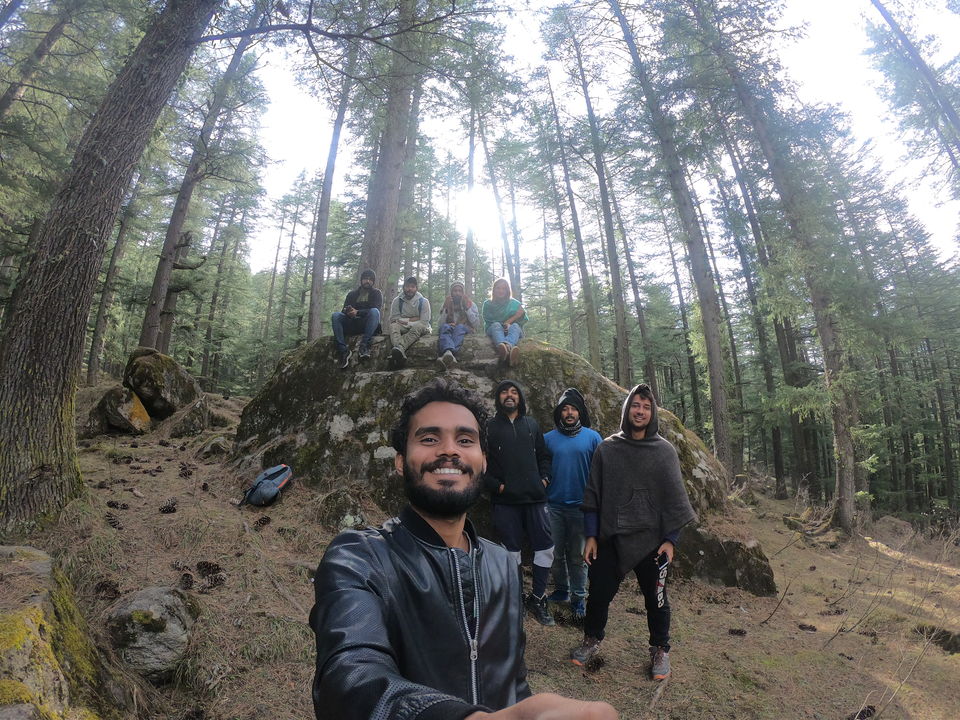 On 7th day I went to Gurudwara Shri Manikaran Sahib. It is famous for its hot springs and pilgrim center's. I did lunch here for free (from langar). Almost all Gurudwara's have this langar system where you can sit with other people on floor and eat food. The one who came to Gurudwara for sewa do the serving. There are no reserved seats. People from all caste, religion, rich and poor sit on floor and take the langar (meal) together. There is no comparison to that food.
On 8th day I stayed in Pulga. I wanted to see what Pulga offers to its travellers. It has so many vintage café's. It was so beautiful adventure. Pulga is so peaceful. I realize 80 % tourists there were Israelian and 20% are others. And I forget to tell you that there was dog in Pulga who went with us to fairy forest and other places of Pulga. He was going on with me like my guide dog to the forest.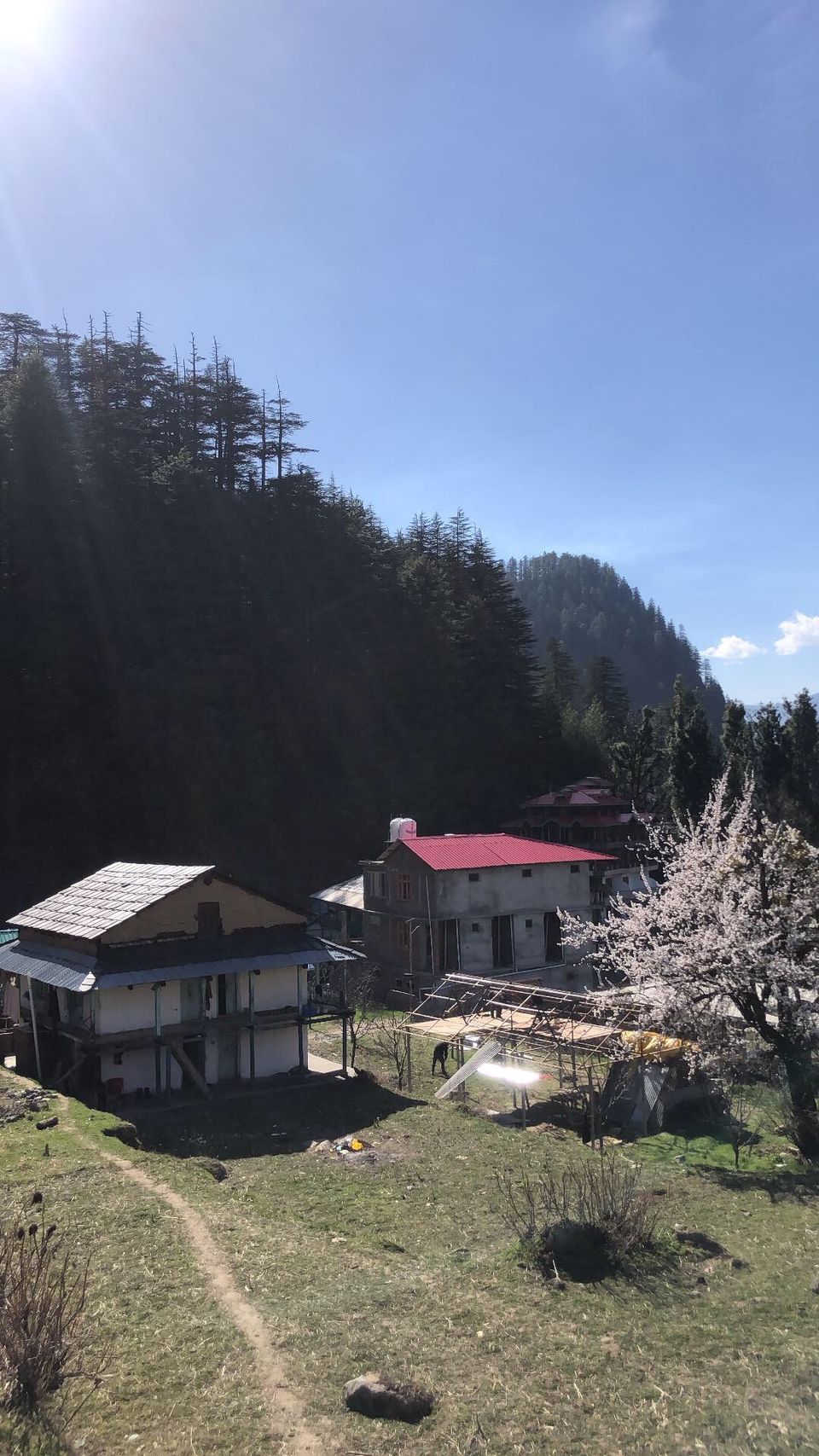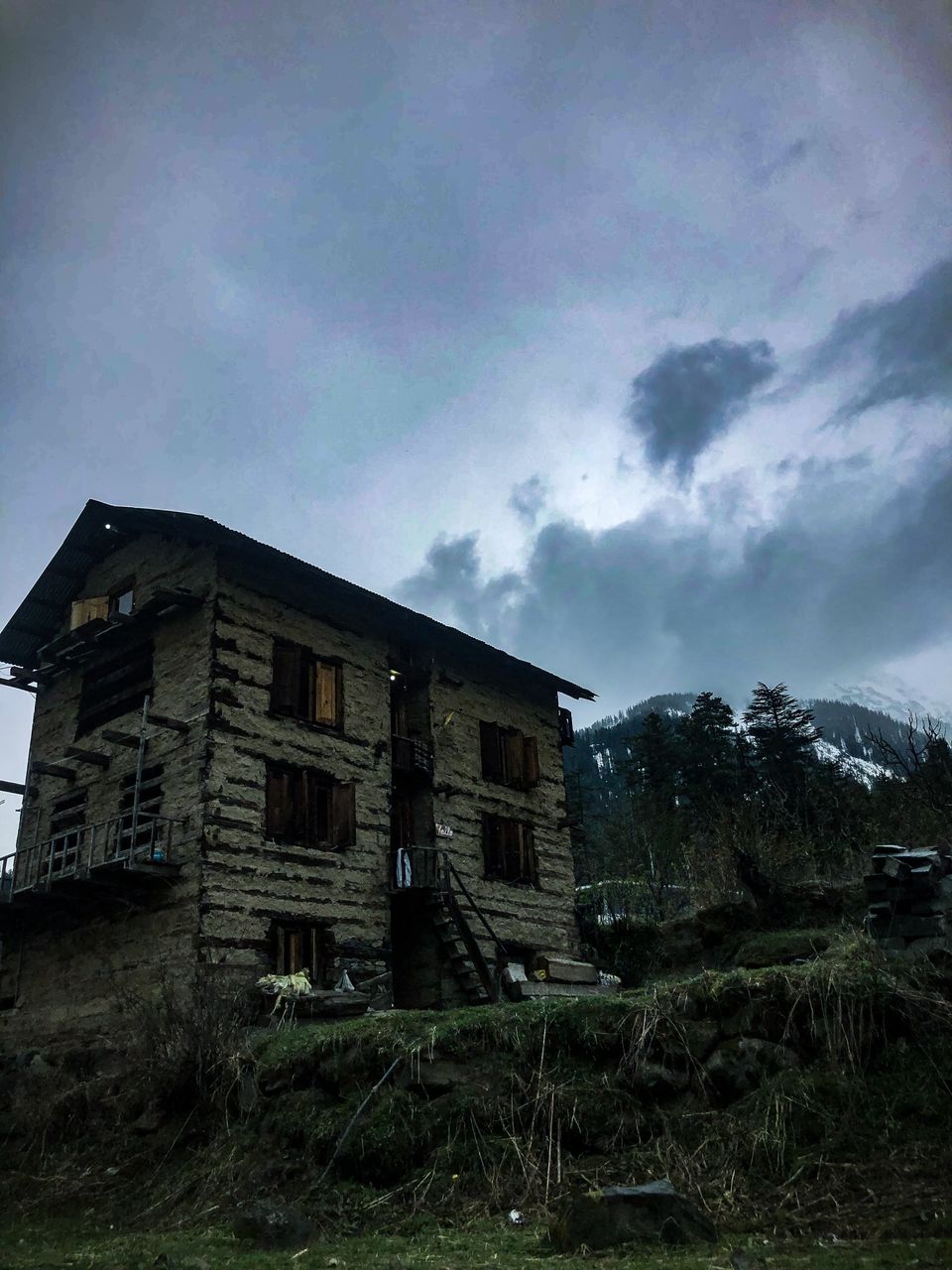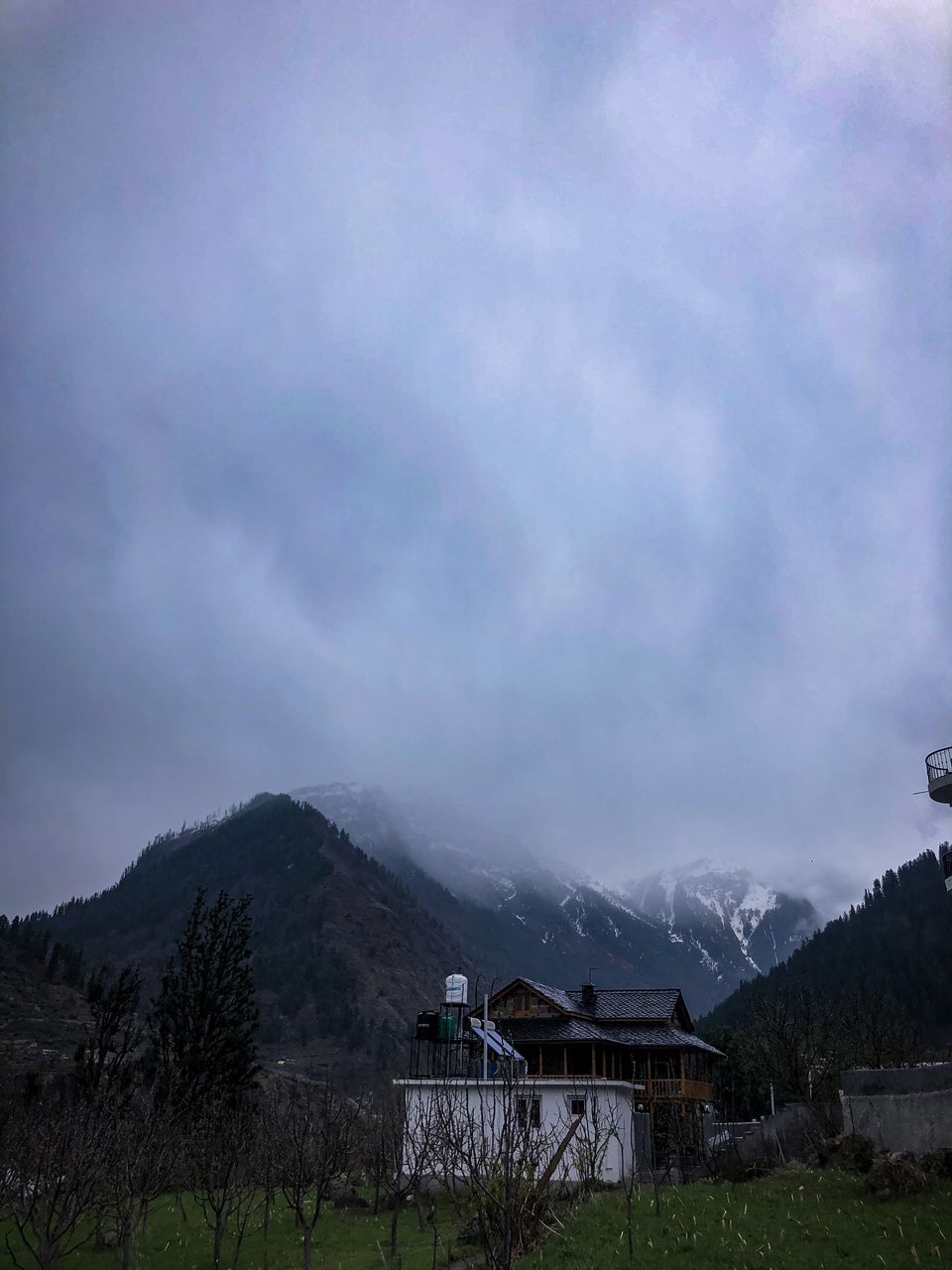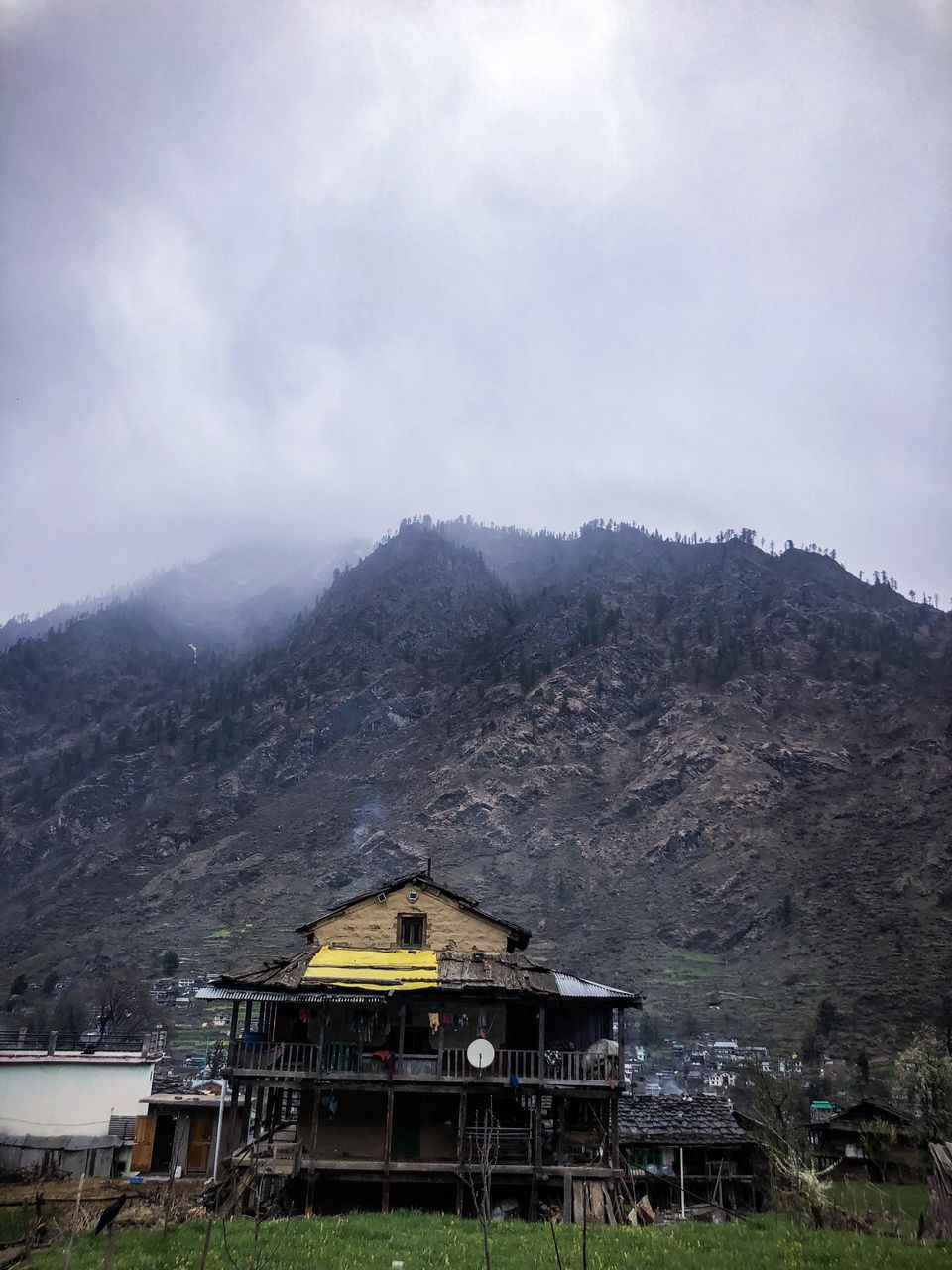 On 9th day. I didn't want to but I had to leave Pulga.. I did my breakfast and packed my bag and went to Kasol. There i stayed in nomads hostel. I did my lunch there from local cafe. There are so many café's where one can find momos, sandwiches, Maggie etc. to eat.
On 10th day I straight came back to home. It took me 6-7 hours.
I went to Pulga. I met other travellers. I shared my story and listened to other people. It was a memory that I can never forget. The fairy forest, that guide dog who stayed with me, the people of Pulga, the tourists, the people I met who became my friends, the bonfire etc. are things that I will never forget. It was the best trip of my life.
Info: If one travels from bus then the expense from Chandigarh to Barshaini is
Volvo: Rs.900 (Chandigarh to Bhuntar)
Local Bus: Rs.600 (Chandigarh to Bhuntar)
Taxi: Rs.500 (Bhuntar to Barshaini)
Local Bus: RS.45 (Bhuntar to Barshaini)
Bullet Petrol: RS 1600 (round trip)
let's be friends on
instagram- @nirdeshakikeeda
Youtube- awara ambarsariya