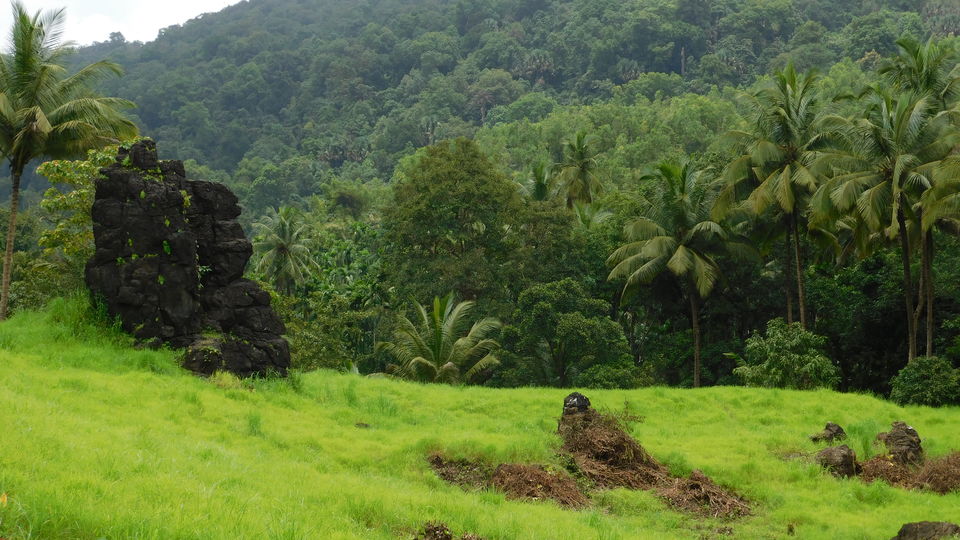 Yana is a small village located in the forest region of Kumta. This region though small has views so scenic which will make you wonder if you are still alive or just reached heaven when you last fell asleep. We started from Honnavar early morning for Yana caves. Most of us were still a little sleepy from the previous day's hectic schedule and were lying half unconscious in the back seat of car.
15 minutes later, every window in the car had an occupant peeping out with utmost curiosity and awe. 2 of them were leaning out and the people on the back seat of bikes were sitting facing backwards to catch a view of the surroundings. The green rush of Yana made this happen. One factor which favored us was that we were visiting in monsoons but nevertheless this place was so green that it almost looked like were in the middle of Amazon rain forest.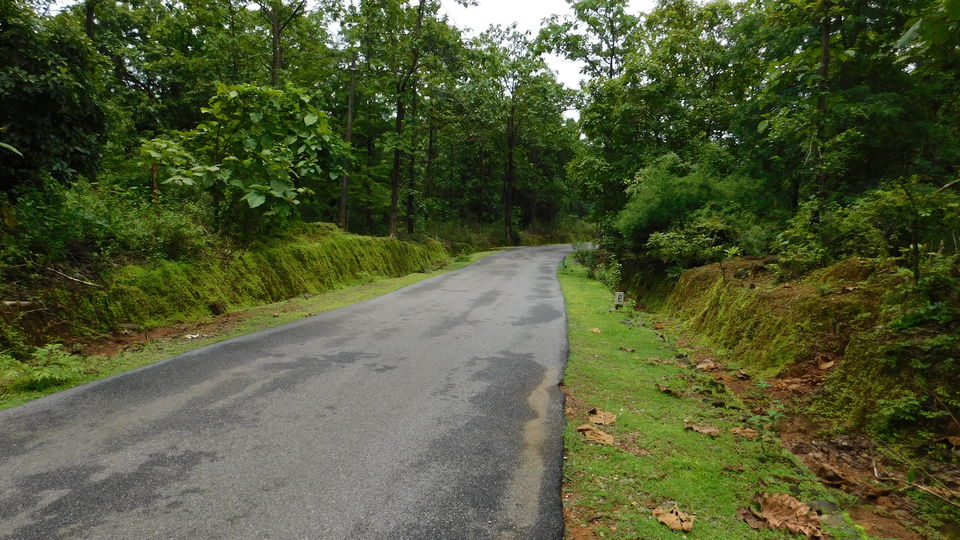 Out of the 78 km stretch from Honnavar to Yana, about 30 km is on highway while the rest takes you through the jungle trails. There is one forest stay too near Yana but because of it's prime location, getting a booking there is a difficult task. You need to book in advance. Coming back to the drive, the road took us in the middle of western ghat forest section where you can experience the true natural beauty. There comes a section in that 50 km when you'll be traversing through open grounds and you can see areas as far as 10 km.
All these area are formed of black rocks which have a interesting mythological story behind it.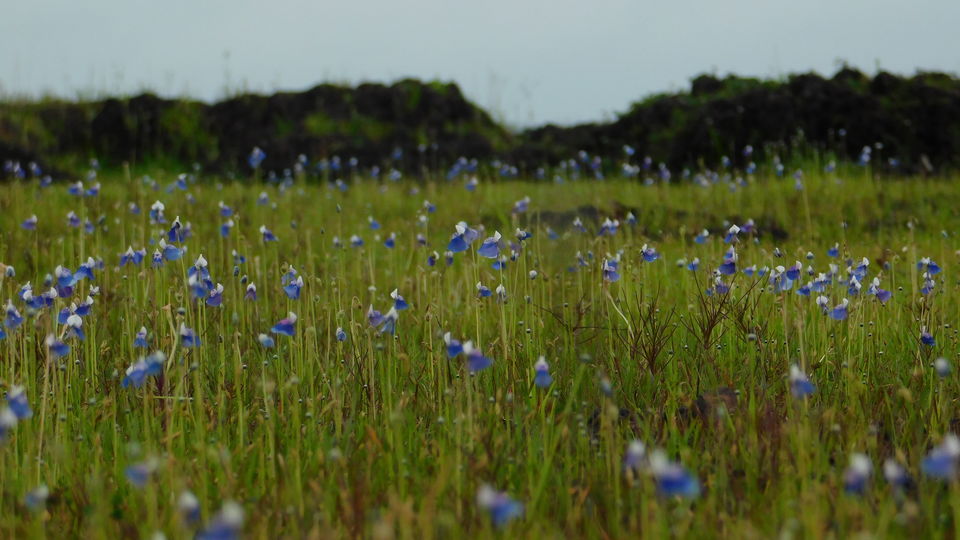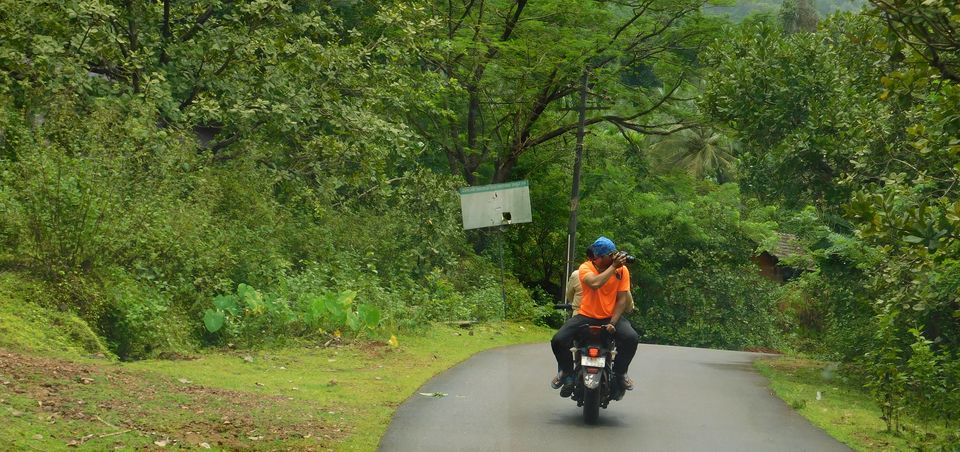 The story goes like this. Once there was a demon who used to live in this area. But because of his sheer devotion to Lord Shiva, he was able to make Lord Shiva happy. Seeing his penance, Lord Shiva granted him a boon. The demon Bhasmasura, asked Lord Shiva to grant him the power to burn any being to ashes when he places his hand on their head. Lord Shiva granted him that boon.
Now to test that boon, Bhasmasura started chasing Lord Shiva himself. Lord Shiva after getting agitated of the demon approached Lord Vishnu who came up with a solution. Lord Vishnu transformed himself into a beautiful damsel, named Mohini. Mohini enchanted the demon with her beauty and as a final test for the demon she asked him to participate in a dancing duel with her.
Very cleverly in one of the steps Mohini put her hand on head. Bhasmasura, enchanted by her beauty follows her steps and does the same as Mohini resulting in him turning to ashes. These ashes are said to be the reason of black soil in this area. The two large stone formations of the caves are hence named as Bhairaveshwara Shikhara and the Mohini Shikhara and are composed of solid black, crystalline karst limestone.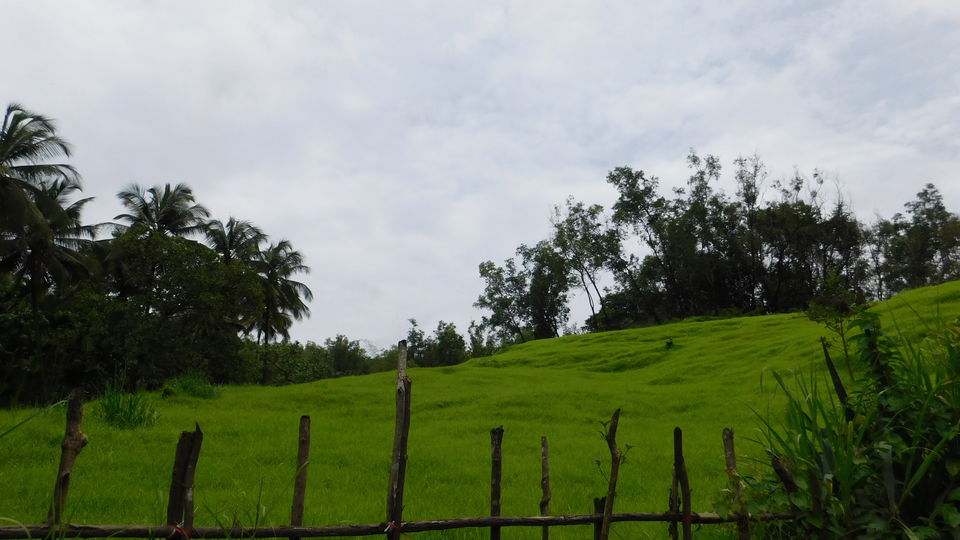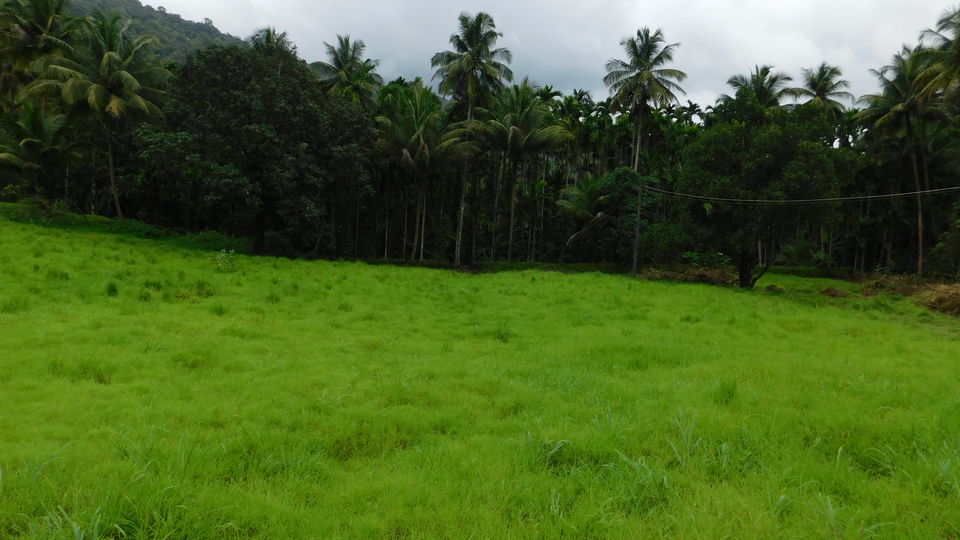 After reaching the entry point of Yana cave trek, there is a parking space on the left and in the front is the trail leading to the hike. In the beginning of the trail itself we came across a lot of vegetation and flowers. These were some local flowers but their beauty was just captivating.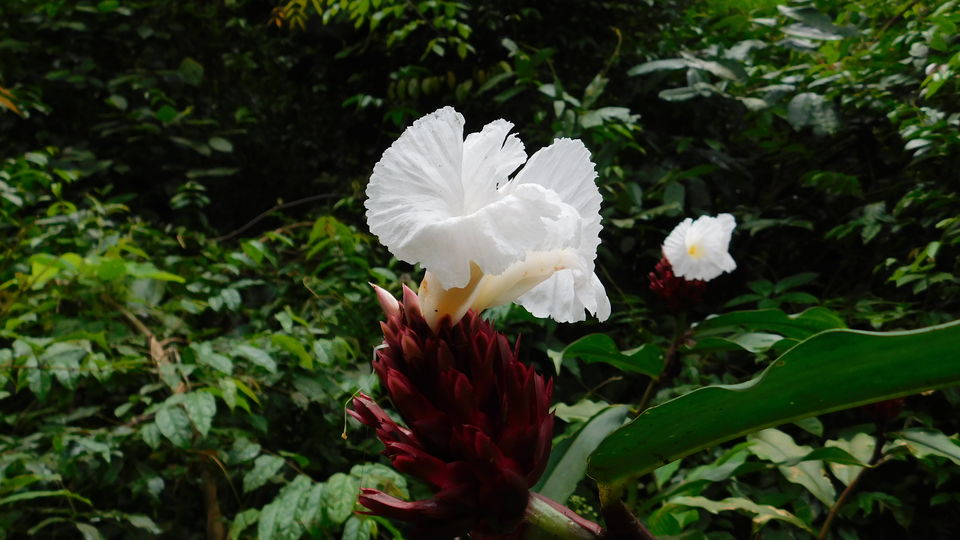 After this you have to follow a straight trail of about 1.5 kilometers along the stream coming from Vibhuti waterfalls. On the way you'll have to cross a small stream of about 10 meters width. The water is chilling but at the same time refreshing. All through the 1.5 km, you'll be in the middle of jungle and will come across hundreds of shades of green ranging from fluorescent to dull bottle green. After the 1.5 km walk we finally reached the staircase leading to the two huge rock formations. There are about 400 stairs leading to an open area where you'll have to remove the shoes/sandals before going any further.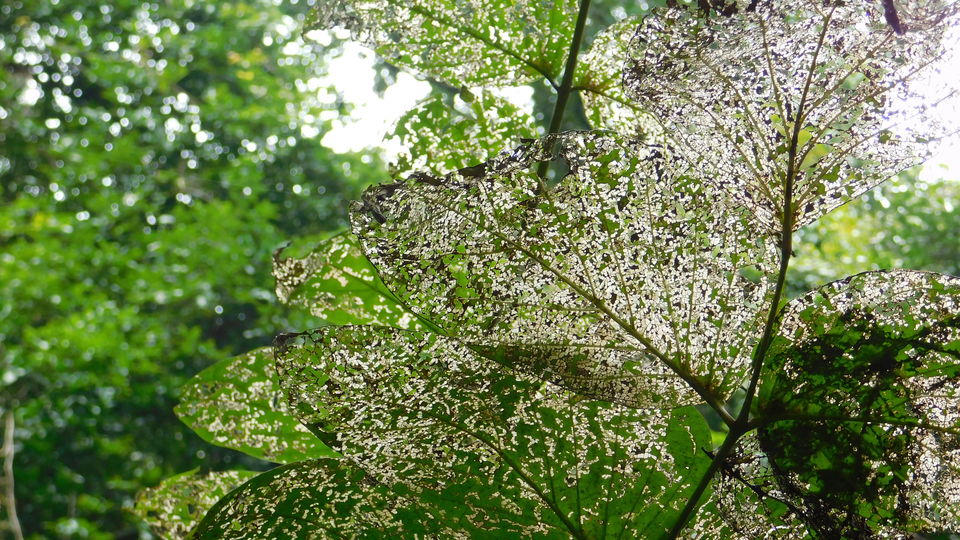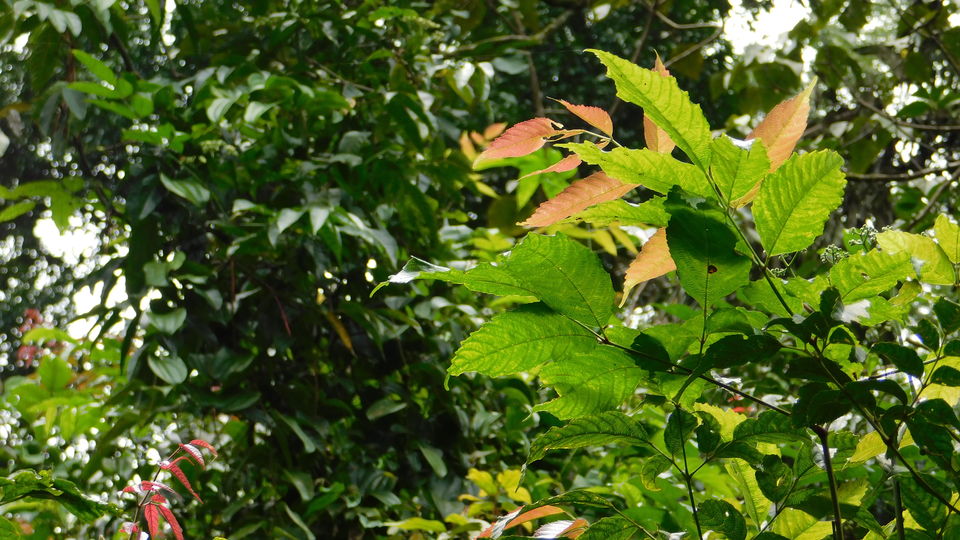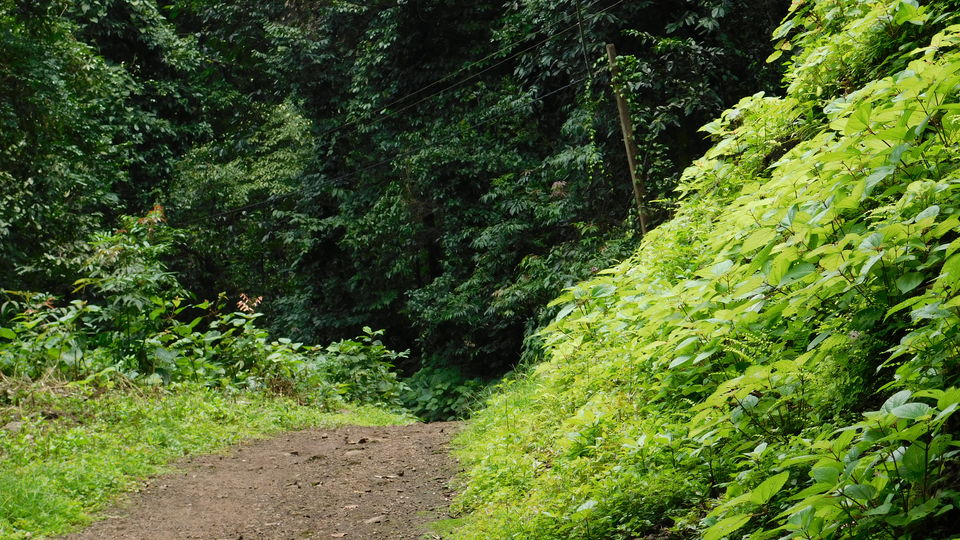 There are a few side shops too in this area where you can get lemonade or some mineral water to keep the body hydrated. After taking a few minutes rest near the side shop we started again, this time barefoot for the caves. This place has a temple for goddess Parvati and hence you are required to remove shoes before going in the caves.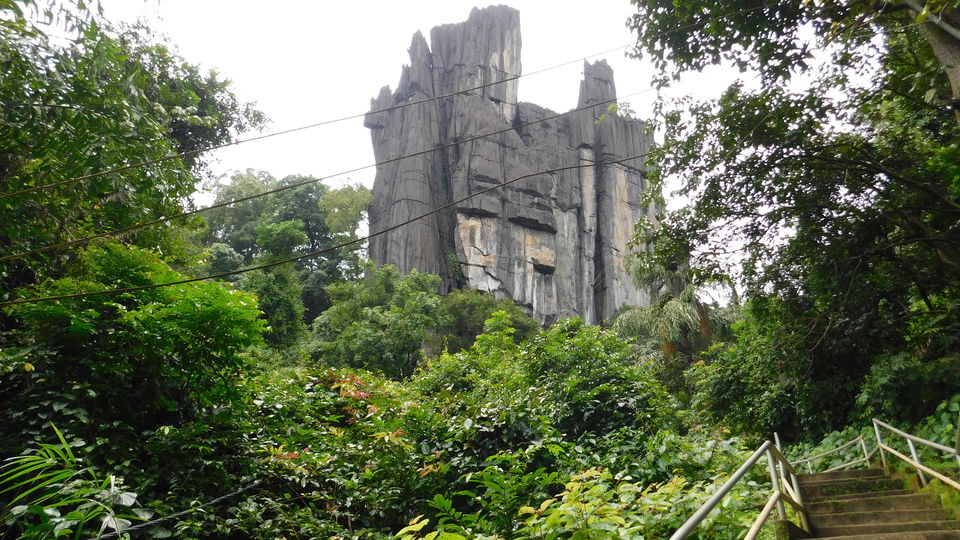 As you enter the caves the views are just dazzling as you'll be astonished by the vastness of these caves. Photography in this area is a bust because of the low lighting but still you have got to capture everything about this area with your eyes. Because of the humid climate here you can see the vegetation even creeping in the stone cave. There is water dripping from some of the rocks and all of this just makes for one enthralling experience.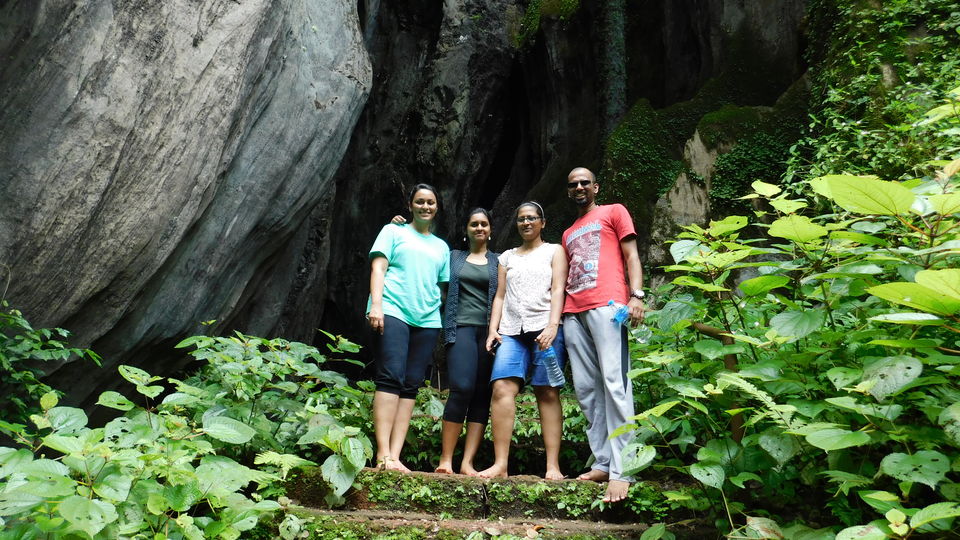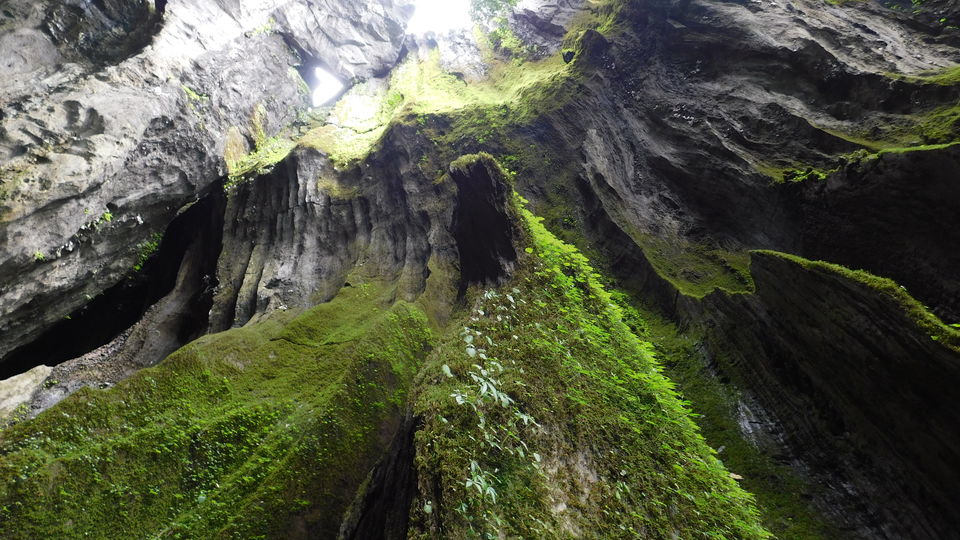 To go back to the parking lot you have to follow the same way which you take for coming up. It's a total of about 2 km hike one way but getting stuck at the green views make it a little longer than expected to cover the distance.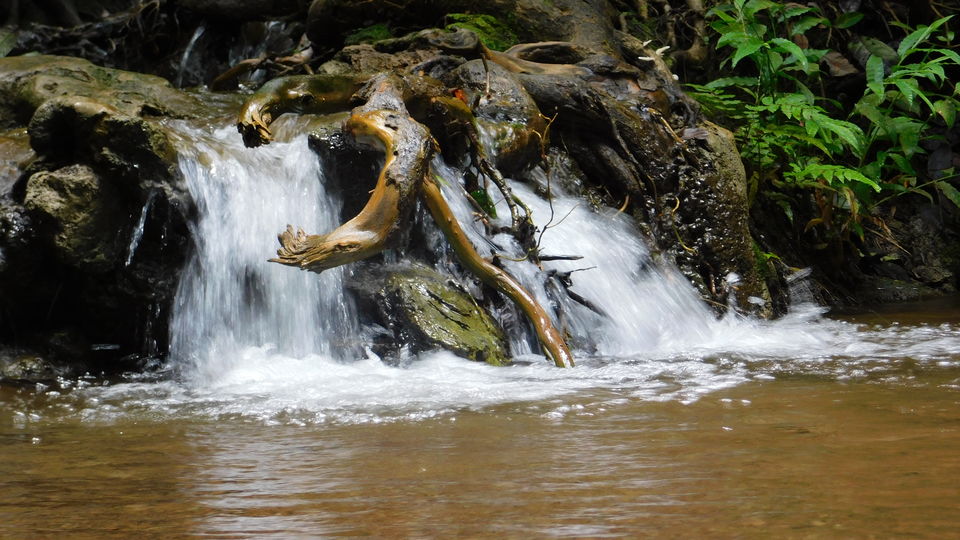 After covering the Yana caves, we proceeded to our next destination which was Murudeshwar.
How to reach:
Yana caves are at a distance of 25 km from Kumta, 40 km from Sirsi, 52 km from Gokarna and 78 km from Honnavar. You can reach here by your own vehicles as bus service is yet to be started on the single lane road. The road leads through a thick forest trail ending at the Yana cave trek parking lot.
Things to carry:
Wear sandals for this hike, although it's always advisable to wear shoes for hikes but this one is a little different. The presence of streams are going to make your hiking difficult if you go with shoes. Plus you anyways have to remove them before entering the cave.
Carry some snacks. you can get a little bit of packed food near the parking but it's advisable to carry your own food.