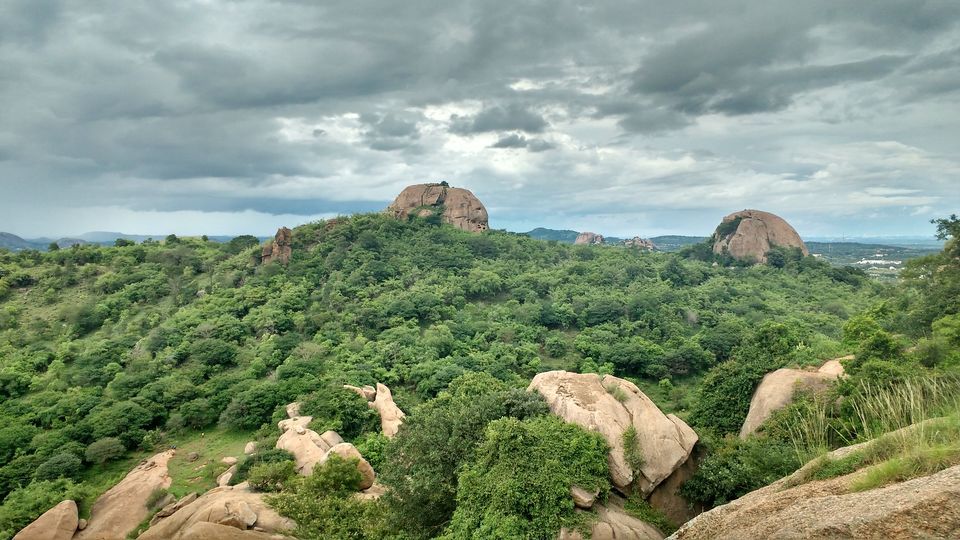 It was an altogether Sudden and Instant plan on Sunday morning when I decided to get out of my comfort bed and visit some refreshing place.I Chose Ramagiri hills for a short trip.I right away took my bike and headed towards the destination.It was one day trip and only 60 Km From Bangalore.
Although I prefer Bike to visit this place, still there is option of Public transport as well.
How to reach:-
1) Buses are available from Silk board till Ramanagra and from there autos are available till the Entry gate. After that one can trek to the top.
2) In case of Private vehicle you can directly take Mysore Highway and take your vehicle till starting point of Trek.
- I started around 12.30 at noon and reached there by 2.0o. The Route i followed was Bangalore -Kumbalgodu- Bidadi- Ramanagra. You will find many Food options on Mysore road. I had my lunch on the way. The Road condition is perfect for a bike ride. At hills there is no food option, so better to carry some snacks with you.
- After climbing some steps from starting point, there is small temple of Lord Rama which is 1000 year old. By heading towards top there are many rocky terrains where Famous movie Sholay was shot. After spending some time on top i returned down and headed back to my home.
- I never knew this awesome place near Bangalore and felt fully refreshed at the hill top. If you are Planning from Bangalore, you need only 6 hrs and better if you visit this place at early morning to enjoy more at the Hills.
This trip will freshen you up and regain the energy needed for the following week.