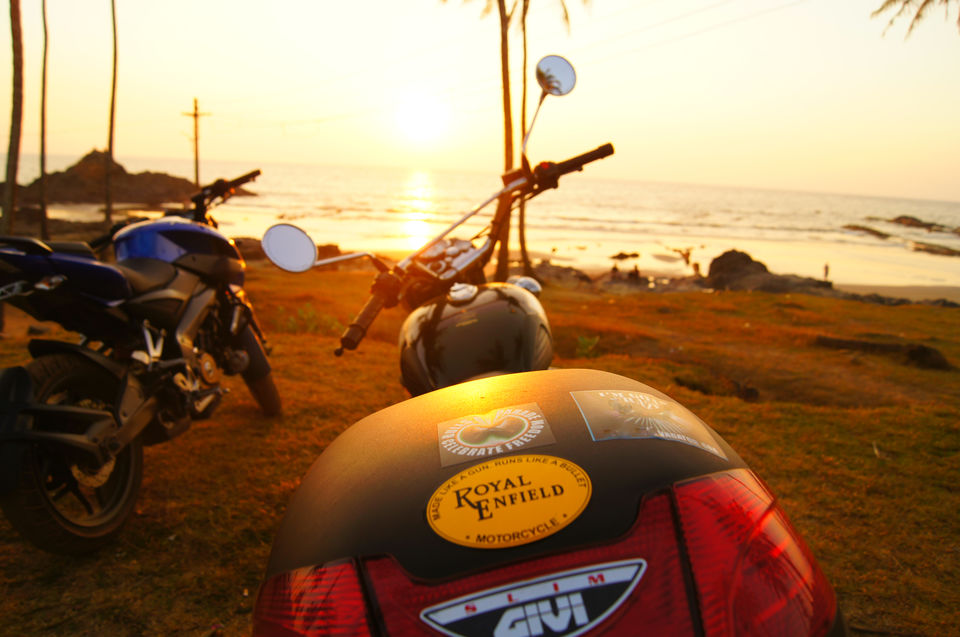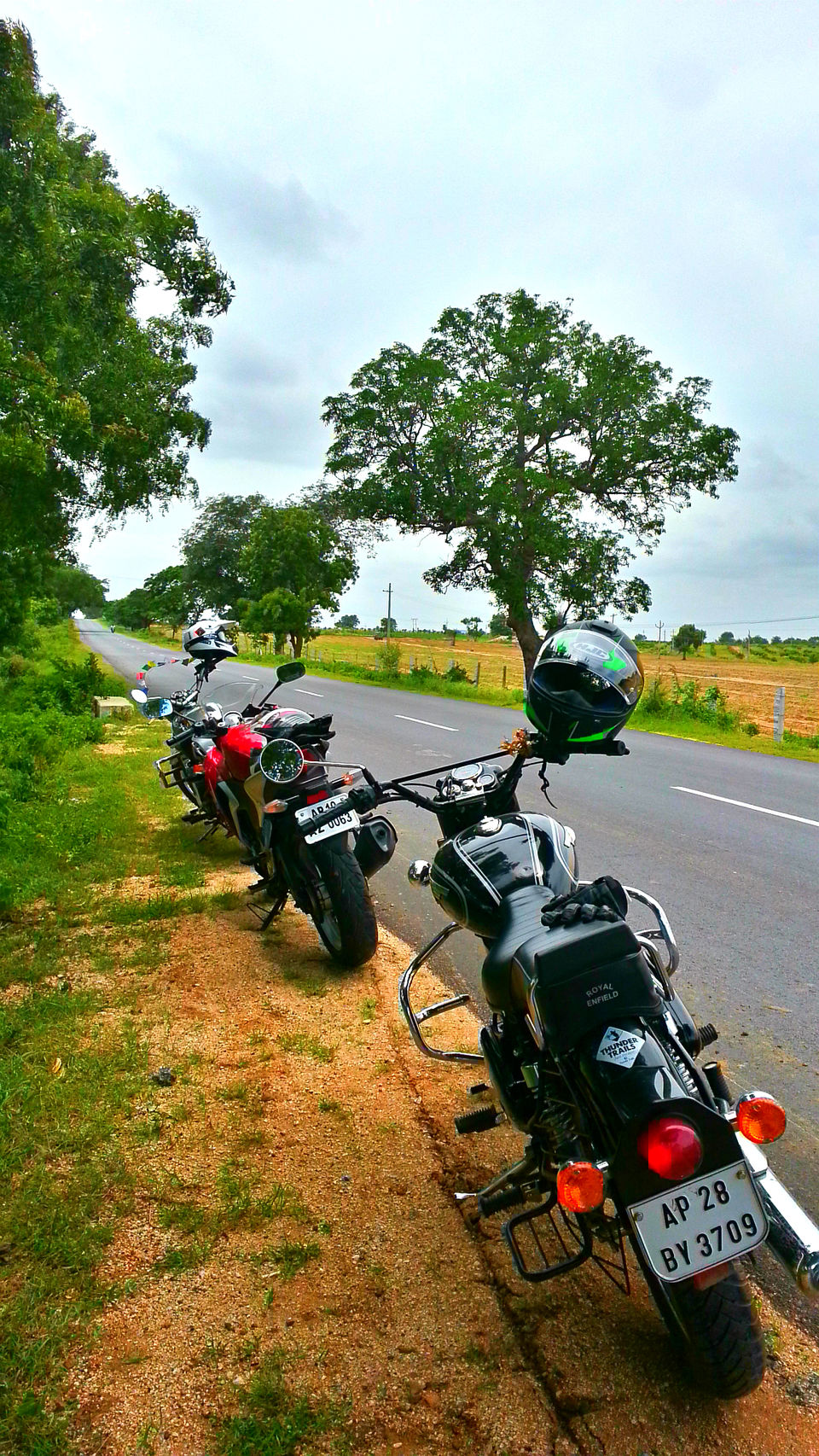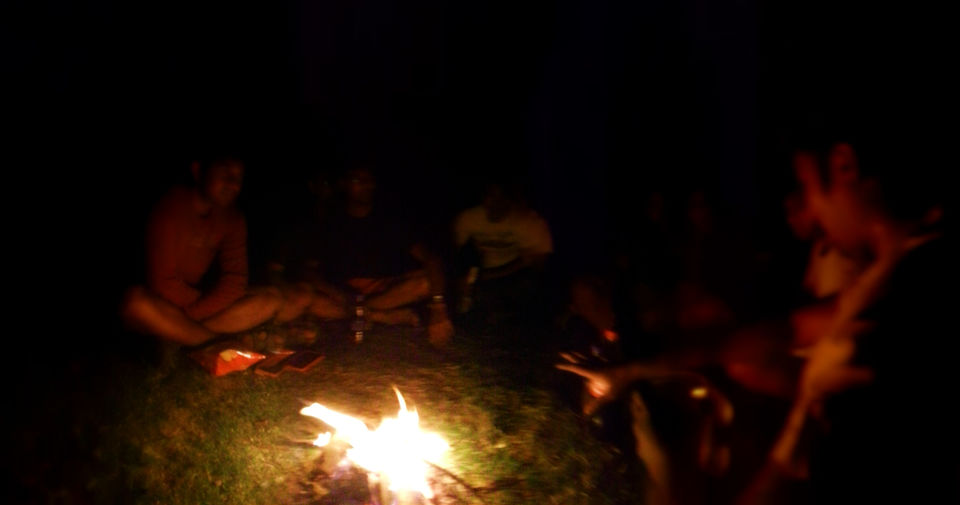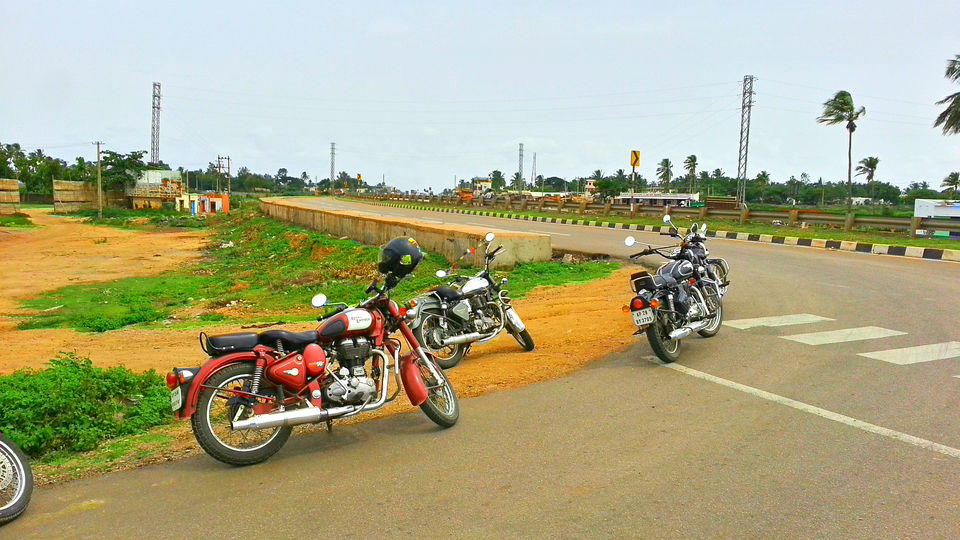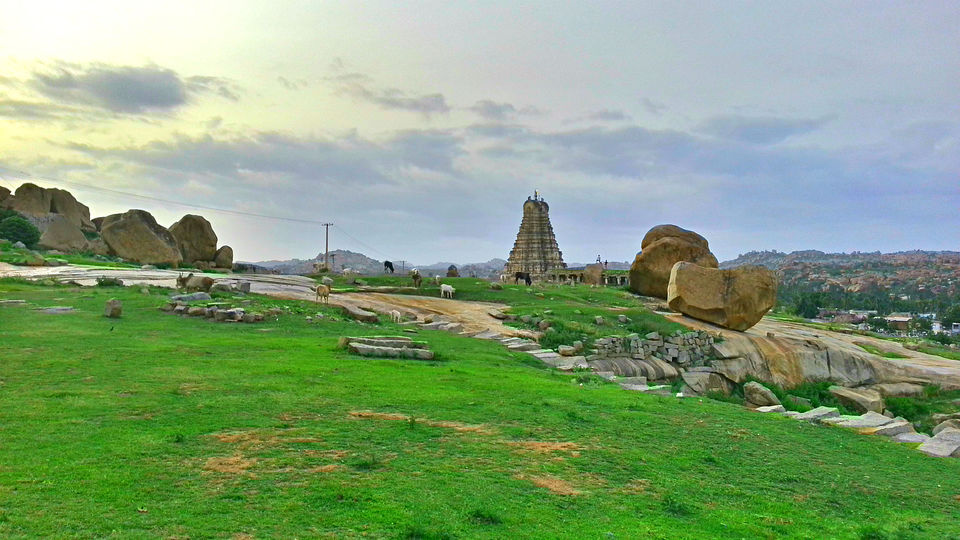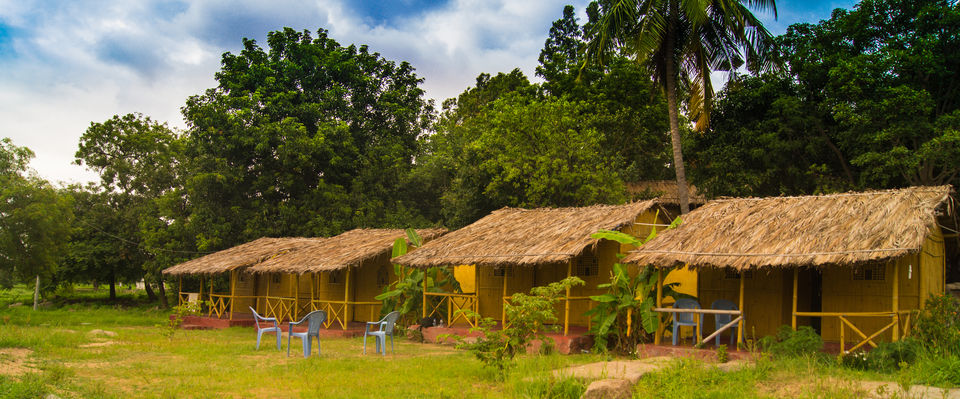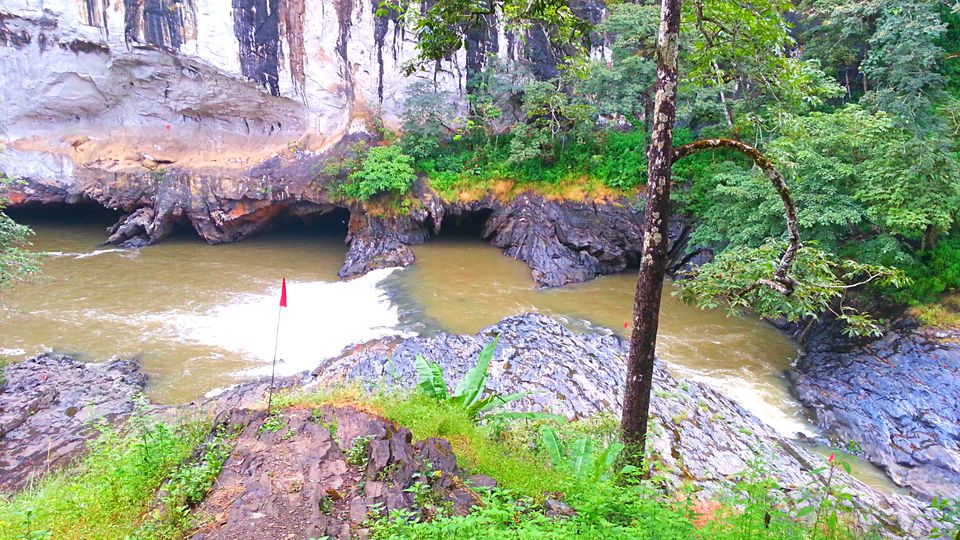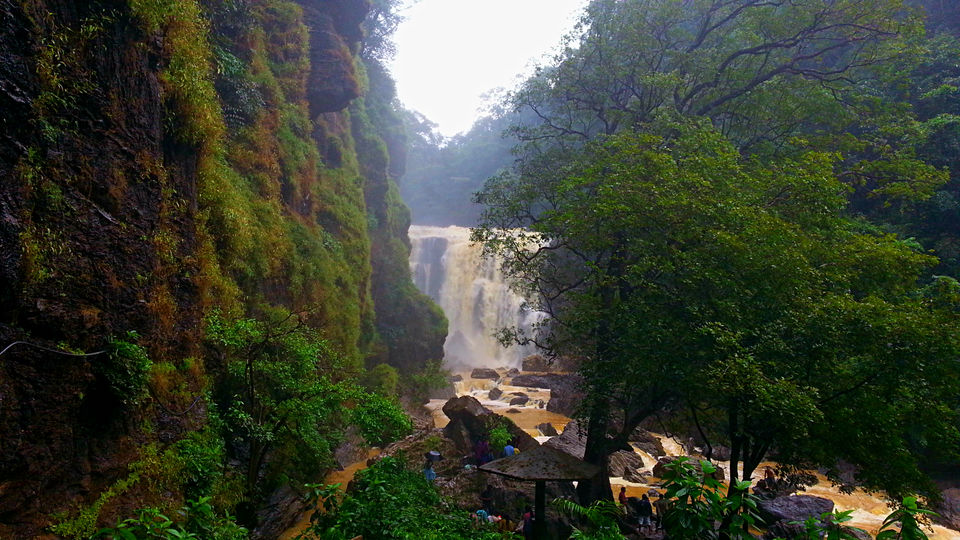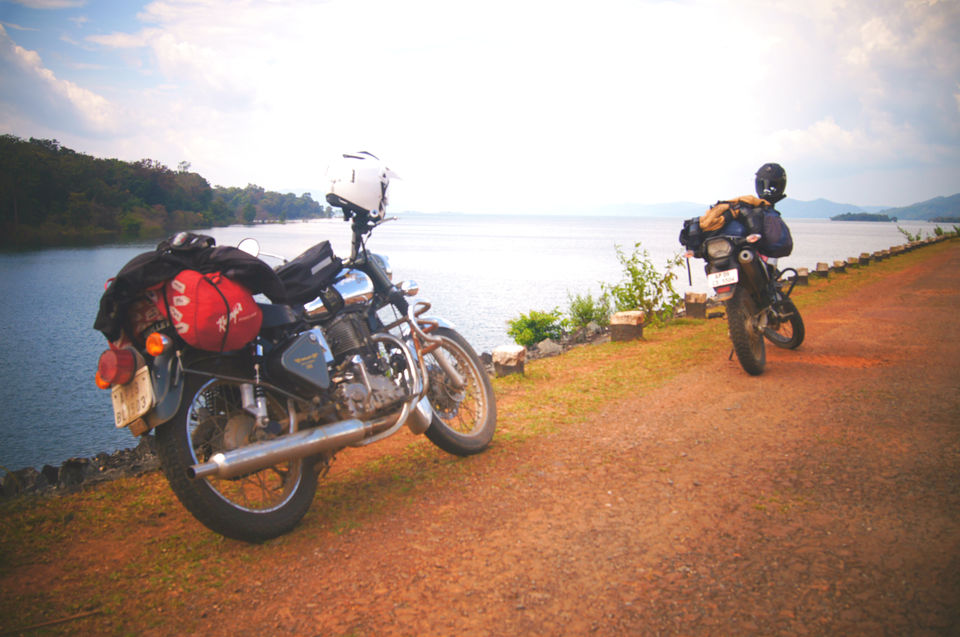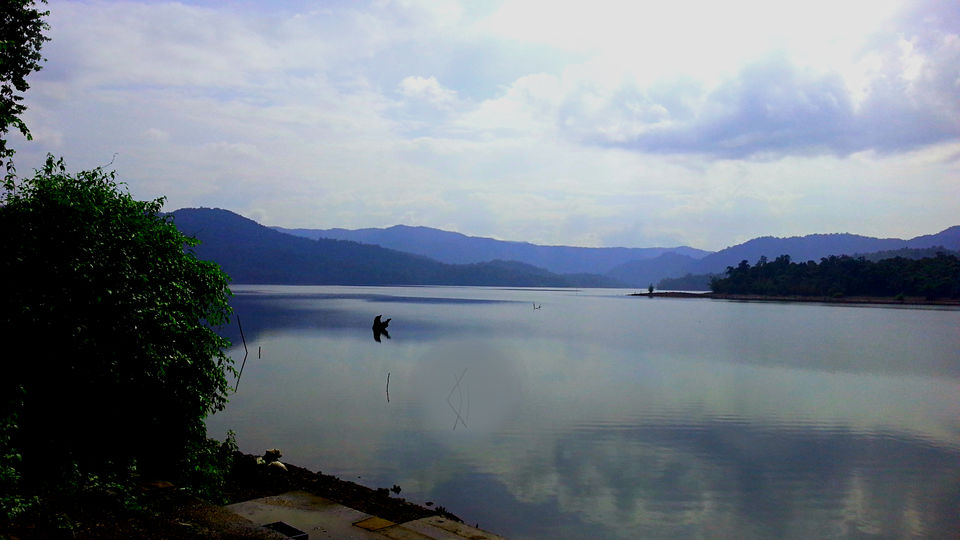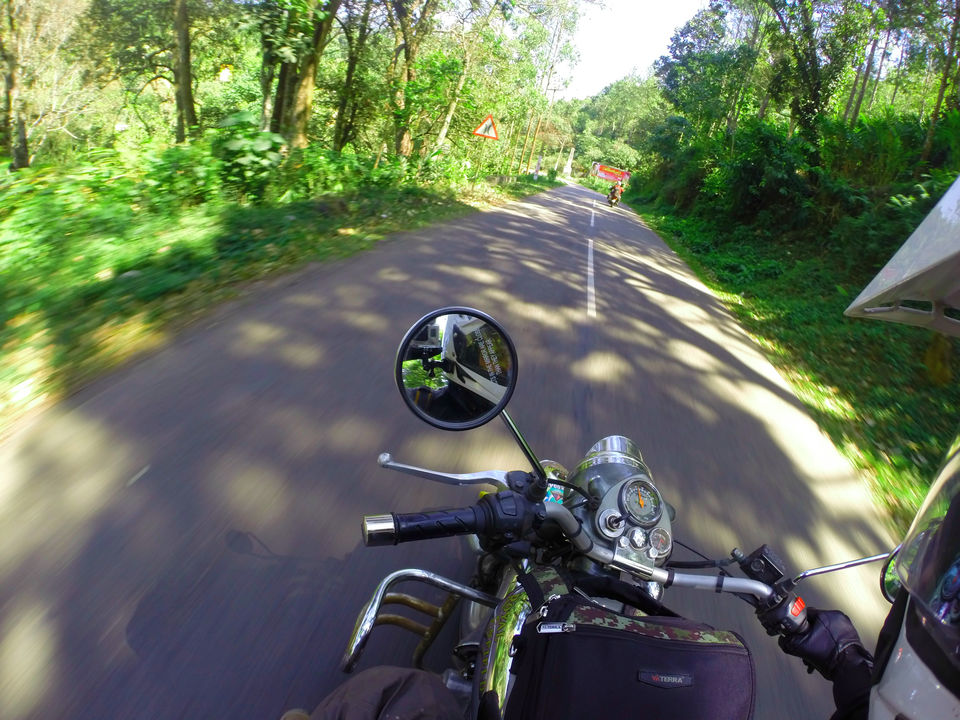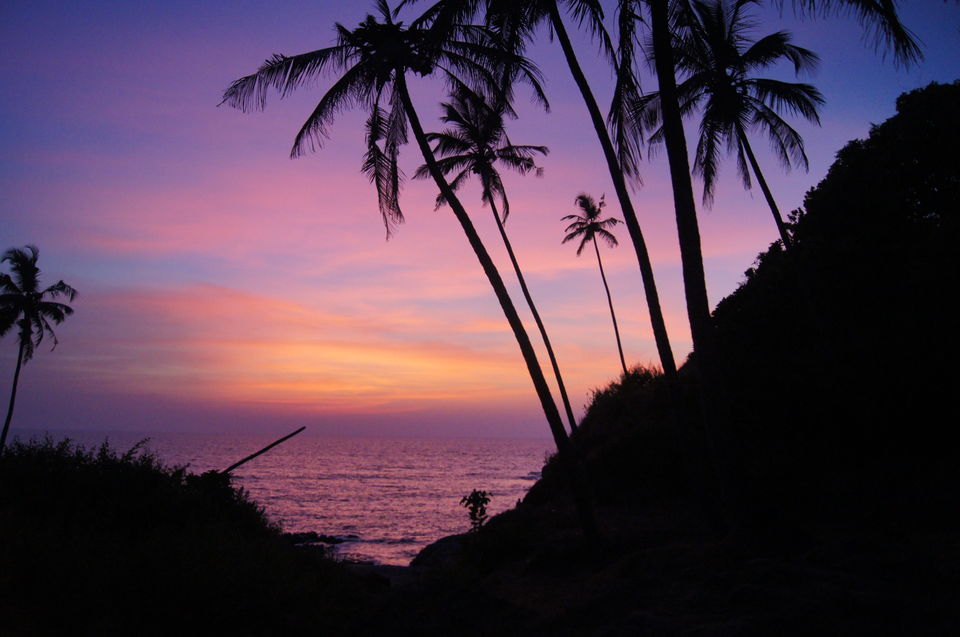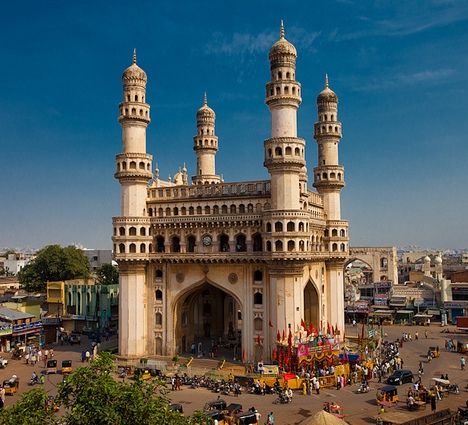 You want to go on a holiday but you cant decide where, which place do you think of when you want a mix of everything, beaches, nature, good food, parties & peace? Goa of course! but how do you reach Goa? on a motorcycle of course! there's more to Goa than just beaches and parties. On this ride we also explore parts of the Western Ghats.
We switched from city mode to countryside mode, the destination was Hampi,  Hampi is a land of rocks where nature has fashioned a rugged landscape, nestled by the banks of the Tungabadhra River, this erstwhile capital of the Vijayanagara kingdom is now a UNESCO world heritage site spread across 25 square km. The ride from Hyderabad to Hampi took us through some scenic country roads, we could see rural India at its best, We reached Hampi by 4 PM, and went for some off-roading, you can also do some serious bouldering around Hampi. We stayed in a nice little home-stay overlooking the paddy fields, the hosts were very nice and so was the home cooked food. We called it an early night.
Day 2 – Hampi to Dandeli
We wanted to reach Dandeli by early evening, so an early start it was. Karnataka has some amazing places, can't say the same for the roads though, a thousand bone jarring speed breakers later, we reached Dandeli, but then again that's the fun of a road trip, no two roads are the same, sometimes they're good and sometimes bad, a bit like life 
 The road to Dandeli was scenic, we went from the dry belt to the tropics, and difference in temperature was evident. Our stay was bordering the Anshi Tiger reserve, greenery everywhere, a perfect place to unwind after a great ride. The weather was chilly, we just sat there gorging on hot pakoras and lemongrass tea and looking into the forest. Time passes real slow in the jungle, the night was cool enough for a bonfire, it was going to be a long night for sure.
Day 3 – Dandeli
A place like Dandeli deserves more than an evening, so we decided to stay another day and see around, moreover we deserved a break after two days of riding.  A few of us decided to do some white water rafting, what an experience that was, not to be forgotten soon. We found a trail and went off-road again, later we went around and saw some unique rock formations at Syntheri, came back to our resort by the evening and decided to relax and prepare our livers for the Goan onslaught.
Day 4 – Dandeli to Palolem
This was the most anticipated ride of the tour, winding roads through the jungle and no traffic! what more can you ask for? This is why I love the Western Ghats, we just rode, soaking in the nature along with its sights and sounds. Although longer, this route was worth the extra 50 odd Km of riding. Reaching Palolem post lunch we checked in to our stay and hit the beach, which was a stone's throw away. The Southern beaches of Goa are less crowded, the sand is whiter and the beaches wider. It was so nice, we decided to spend the whole evening sitting in a shack, sipping on Feni and gazing into the sunset.
Day 5 – More Goa
Today, the plan was simple, we decided to explore rural Goa, we rode around the villages, the small towns, saw the daily lives of the locals. Used a ferry to cross a river and eat some delicious Goan food.
Day 6 – Rider Mania
Our last day in Goa, coincided with the Royal Enfield Rider Mania which happens every year, more than a thousand mad bikers ride to Goa for a weekend of bikes, music and fun. The parking lot of the event is a sight in itself, hundreds of gleaming Royal Enfields basking in the sun. The event looks interesting, there were many bike related contests and the day ended with am amazing live performance by a popular rock band . We reluctantly go back to our hotel and start packing for the return journey, promising ourselves that we have to be back soon.
Day 7 & 8 – We rode back to Hyderabad, back to the grind.