This was my most recent road trip to Telangana / Andhra Pradesh in January 2016. My plan was to visit Gandikota, Visakhapatnam, ride along the coast, visit Araku Valley and Lambasingi and visit Papikondalu near bhadrachalam before heading to hyderabad to catch up with some colleagues and friends.
The day began at around 10 AM. I started to ride out of the city and ended up paying a fine of Rs 300 to the traffic cops for "over speeding" on the Int'l Airport Highway after Jakkur. I paid the fine and continued my Journey to Gandikota. I wasn't sure where to deviate and ended up riding all the way to Dharmavaram. It was already 2:30 PM there.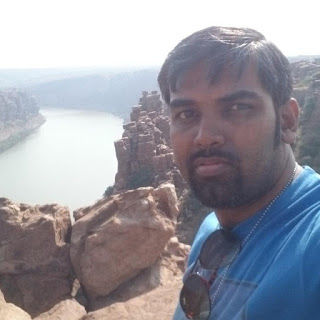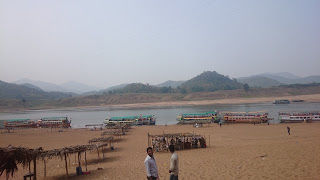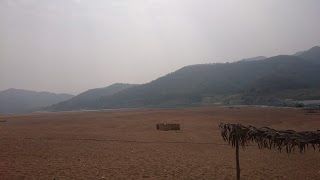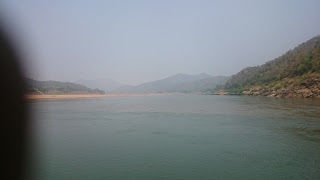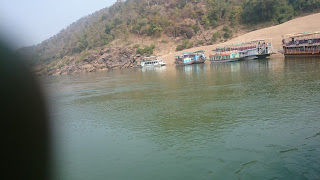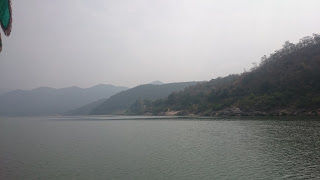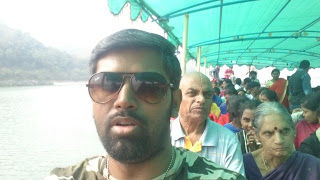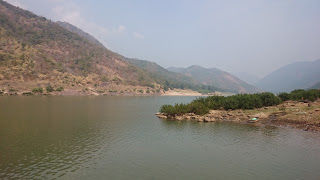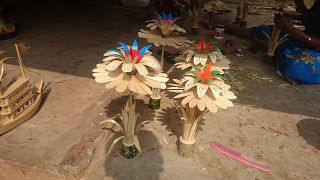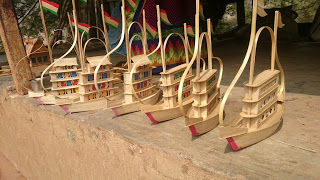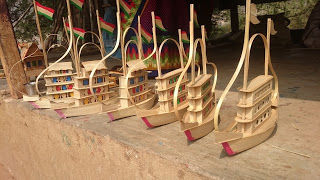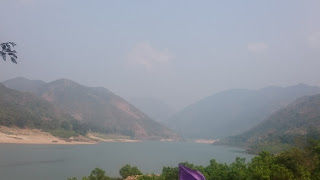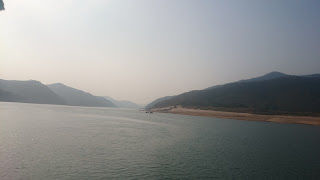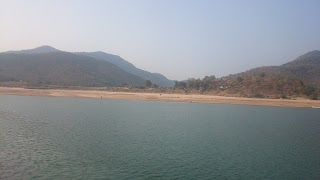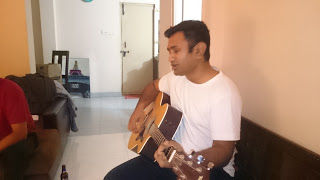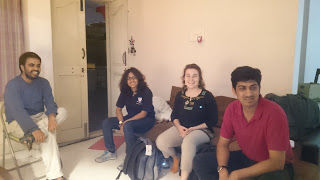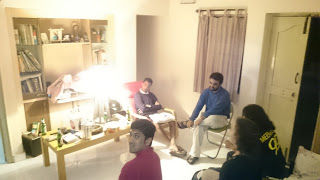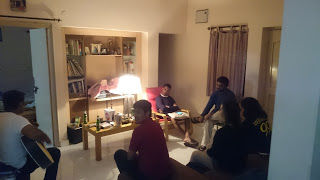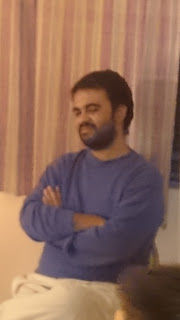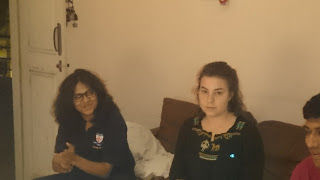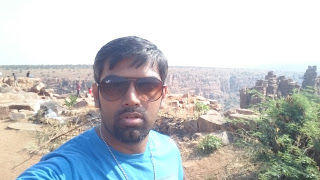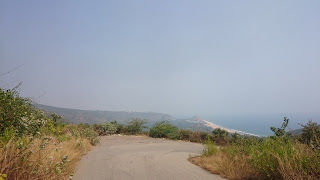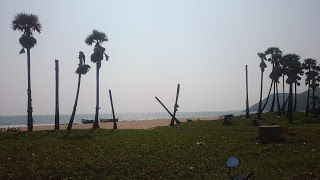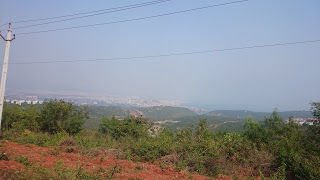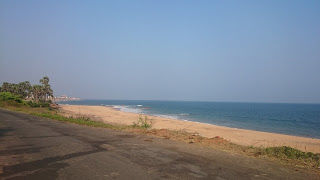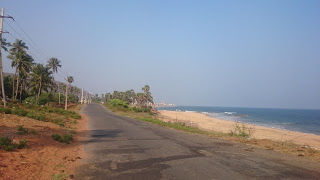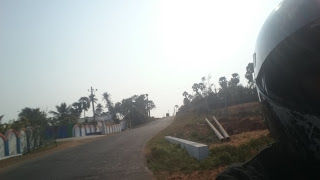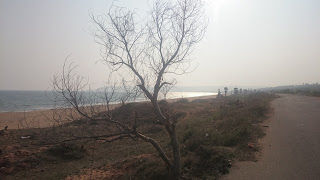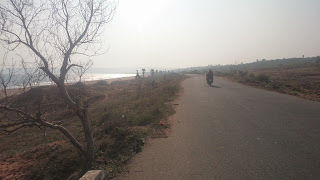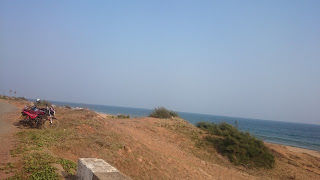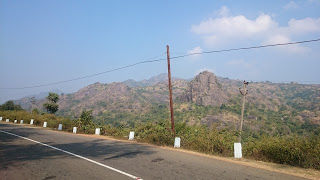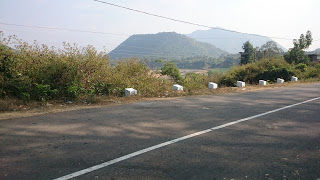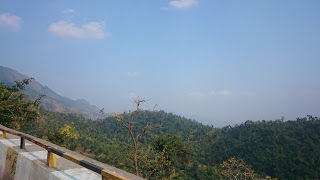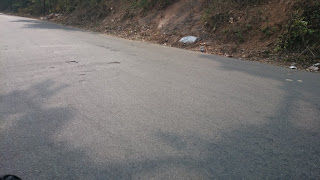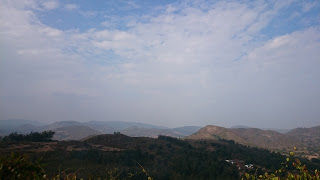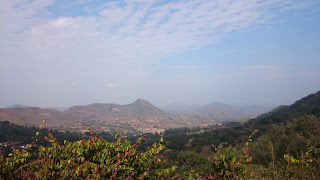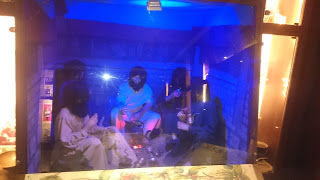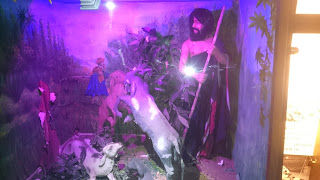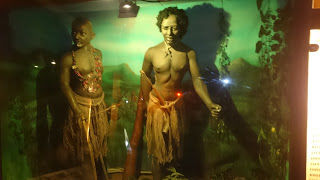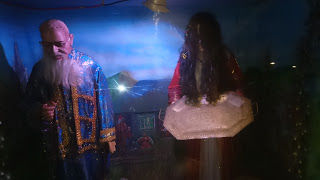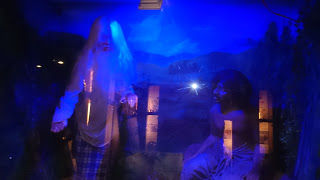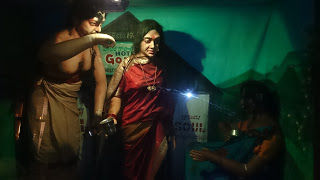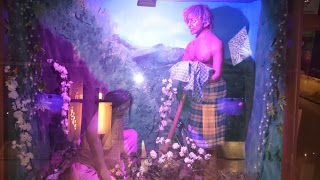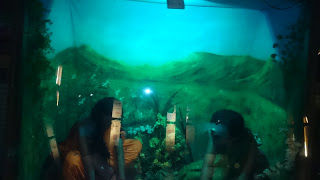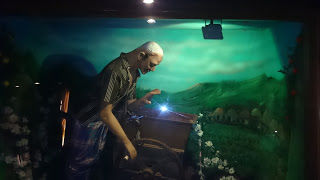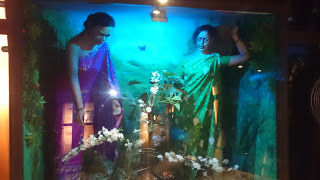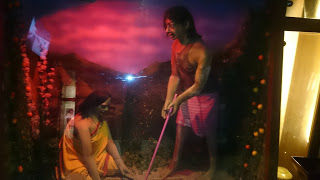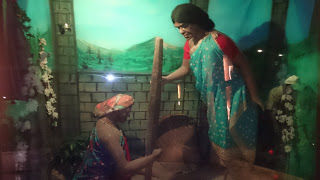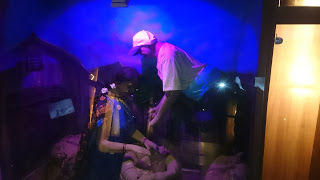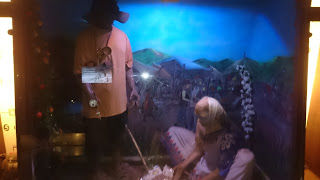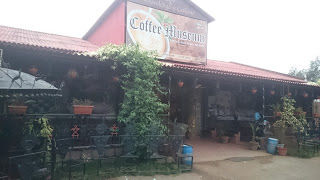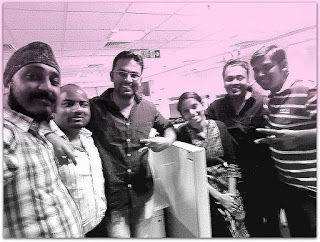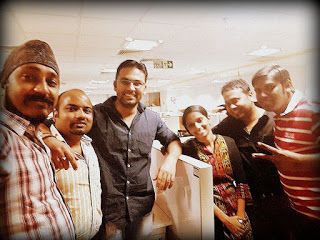 Google Maps helped with the route and I had to travel another 170 kms from there. I followed the route map all the way to Jammalamadugu, a sleepy little town, 10 kms off Gandikota.
The route through fields and small valleys reminded of the ride across himachal pradesh. As I reached Gandikota it was about 6:30 PM and I couldn't find a place to stay. I rode all the way to Gandikota and found a Haritha hotel, but all rooms were booked as it was a Saturday. I finally went back to Jammalamadugu and found a small dingy A/C hotel room for Rs 500 to stay.
Totally travelled 370 kms, including some extra kilometers. Original distance to Gandikota is about 300.
Route - Bangalore - Dharmavaram - Gandikota
I started early in the day and went to the Haritha hotel near Gandikota to have breakfast. The "Grand Canyon" of India where the Pennar river run through the trench was just a kilometer away.
The "Indian" Grand Canyon was a beautiful site to see. I clicked some pictures of the canyon and headed back to Jammalamadugu. It was time to ride to the coast. As I reached the hotel and packed my luggage, it was about 11 AM.
I left Jammalamadugu towards Kavali. The road was on and off overall and not too great until I reached Kavali. It was almost 4:00 by then. There was a lot of work happening on the highway and there was too much of dust and debris.
After I crossed Kavali town, I joined the NH5 and decided to head to Machilipatnam. As the first leg of the journey was really tough with bad roads, I was too tired. The moment NH5 came up, I decided to detour towards Vijayawada instead of Machilipatnam. It was barely 240 kms to Vijayawada and I reached the city at 7:30 PM and checked into the first hotel I saw.
The day hadn't ended here. There were issues with the hotel room, and after a good round of talking to them, I decided to check out of the hotel at 1:00 AM, of course, with the room charges reimbursed.
Totally 460 kms travelled.
Jammalamadugu - Kavali - Guntur - Vijayawada
Day 3 - January 18, 2016
I left Vijayawada at the Wee hours, around 1:30 AM. It was time to head towards Visakhapatnam. I was completely out of sleep and really drained. I began riding slowly, and the biting chillness was hitting hard on my face. I was completely covered with gloves, hood from my jacket, nice warm shoes and leg warmers inside my trousers.
Baring the cold, I rode and stopped for every 60 to 65 kms, taking small tea-breaks. The chillness was pretty bad. As I crossed Rajamundry, it was about 5 AM. The ride did not get any better until the sun came out at 6:30 AM. With the chillness all over the place and riding being tough, I still managed to continue slowly and steadily, towards Visakhapatnam.
the view of the morning sun along the highway was a treat to the eyes. The sun was playing hide and seek with me during the journey. It went into hiding behind the mountains and kept coming back. As I reached the outskirts of Vizag, it was about 8:30 AM. Time to settle down at a hotel.
I found the Orange hotel and rode in. With too much of tiredness in the eye, I checked into a room and crashed until afternoon. A nice breakfast and a good 4 hours of sleep was sufficient to ride along the coast and visit a couple of beaches.
I woke up at around 2:30 PM and decided to take a ride up to Yerada Beach, about 15 kms away from the hotel. From Yerada, I rode along the coast road towards Bheemili, about 20 kms from the city. The road was hardly 200 meters away from the beach. Beach on the right and mountain to the left, what a scene it was. It was time to head back to the hotel as it was almost evening.
I went back to the hotel and decided to get some rest with some beer. A good day spent roaming around Visakhapatnam, one of the cleanest cities in India.
Day 4 and 5 - January 19 and 20, 2016
It was almost time to leave Vizag.The motorcycle also had to be serviced. I found a royal enfield service center and got the engine oil topped up. It was almost afternoon before I began the journey towards Araku Valley.
The road towards Araku was pretty dry. Barely 120 kms from Vizag, the hills were really dry. I met a couple of guys on the way who wanted to click a "selfie" with me. I simply obliged (because I was getting famous :)).
As I reached Araku, I went to the small coffee Museum that spoke about the origin of coffee and how plantation began in the Araku Valley. Time to settle down and have some beer.
Distance Travelled - 120 kms.
Day 6 and 7 - January 21 and 22, 2016
I had plans to reach Bhadrachalam on Day 5 and I had a long way to ride from Araku. Little did I know that I was going to travel via a naxal affected route.
I began the day at 6:30 AM. I wanted to go to Lambasingi and stay for a day. Later I got to know that there was no option to stay there (A day saved in my "journey"). I reached Lambasingi by around 8:30 AM after riding through a "valley" and some hill. The route reminded me of himachal pradesh.
I continued from Lambasingi via Chintapalli towards Bhadrachalam. I went through a lot of hills and forest. there were no roads and at some stretches the roads were being made. A little remote part of the country. I even saw a few tribal people using bows and arrows (steel tipped) for shooing away monkeys.
As I reached Sileru, it was past 2PM and I was getting hungry, though I wasn't in a mood to stop anywhere until I found a petrol station. I was running short of fuel. On the outskirts of Sileru, i found a petrol station and filled up the tank.
After Sileru, till Bhadrachalam, I did not find a single petrol station (luckily I filled up earlier) and fuel was being sold in the black market. The route was bordering Chattisgarh. I managed to reach Bhadrachalam (also known to be a religious place) by around 4:30 PM and settled down at a Haritha Hotel.
I stayed back the next day to go on a boat ride to Papi Hills (Papikondalu). I booked a boat ride and spent a day travelling along the gadavari river, for about 20 kms. There was an option to stay by the river, yet I had left the luggage at the hotel, so I had no intention to do that. I decided to reach Bhadrachalam by evening. The boat ride costed Rs 600. To get to the godavari river banks, we had to go by a mini-tempo, to a place about 40 kms out of town.
Araku - Lambasingi - Chintapalli - Sileru - Bhadrachalam
Distance Travelled - 340 kms.
Day 8 - January 23, 2016
It was almost time to leave Bhadrachalam and head to Hyderabad. After, 3 years I go to hyderabad, only for the 3rd time. I left Bhadrachalam at 8:00 AM after having breakfast. My plan was to reach hyderabad by 3 PM and spend some time with my school friends, Alok and Viggy.
A long non-stop ride ensured i reached ramojirao film city, on the outskirts of hyderabad by 1:30 PM. From there, to Gachibowli took another 90 minutes as I was riding through the city by following google maps. Finally, at around 3:30 PM I reached Gachibowli and went to my friends house.
Totally 350 kms travelled.
Day 9 and 10 were spent at hyderabad, meeting a couple of school friends, office colleagues and some beer.
Day 11 - January 26, 2016
It was time to head back home from hyderabad. The last leg of the journey took about 9 hours from Gachibowli. A good journey around the states of Seemandhra (current Andhra Pradesh) and Telengana.