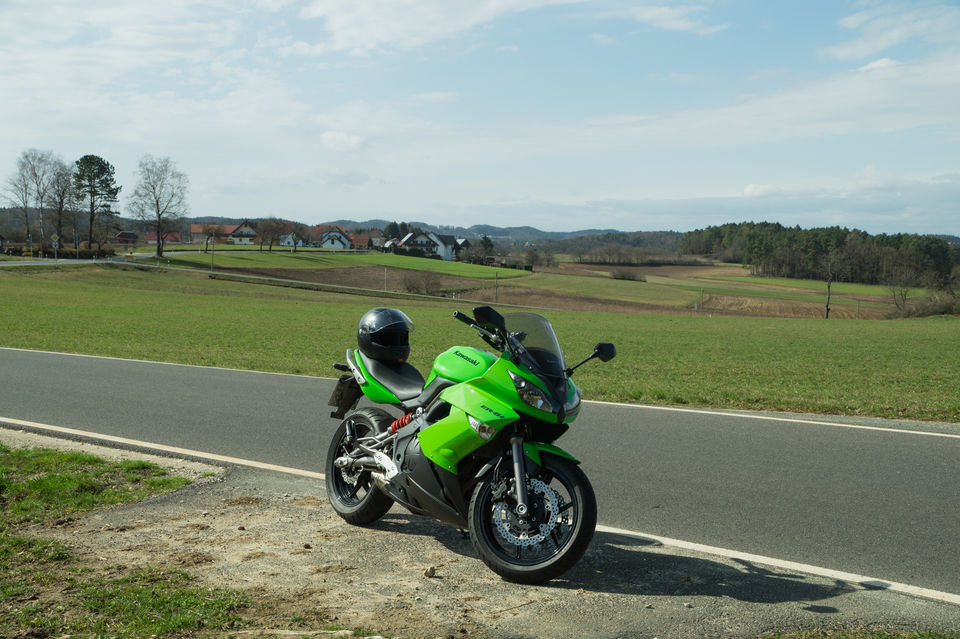 Franconian Switzerland is famous for its landscapes, hills, valleys , winding roads. There is a immense amount of sights to see.
After a long long long frustrating winter wait period (for motorcycle rental) finally the spring is here :D. Luckily I was able to contact an individual near to Nuremberg for renting the motorcycle in March month. Normally everyone rents only from April onwards.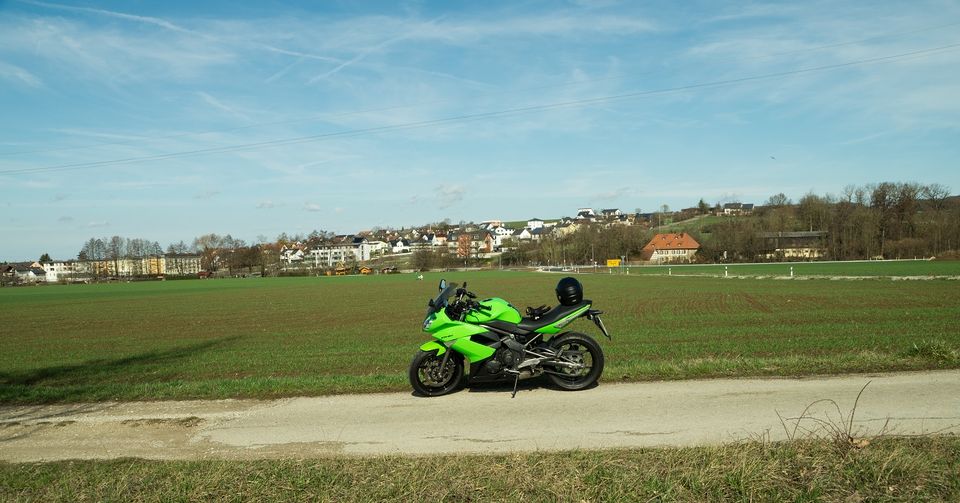 The plans was to start from the rental place and then to Franken roads. I had some roads in mind for the trip.
The motorcycle I got for rental was Kawasaki ER 6F. This is bit old model but only 25k in odometer. This was the first time I am riding a sport bike. My earlier experience in motorcycle is with cruiser models especially Harley Davidson. So I was little bit apprehensive about the trip. But the only choice for renting in this time of period was sport bike . But I didn't regret that for a moment :)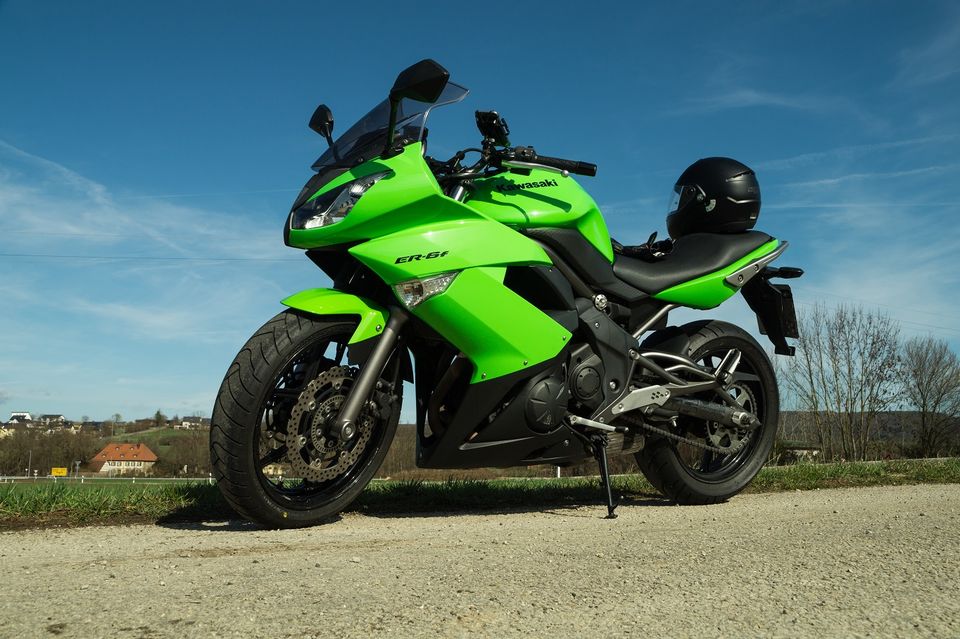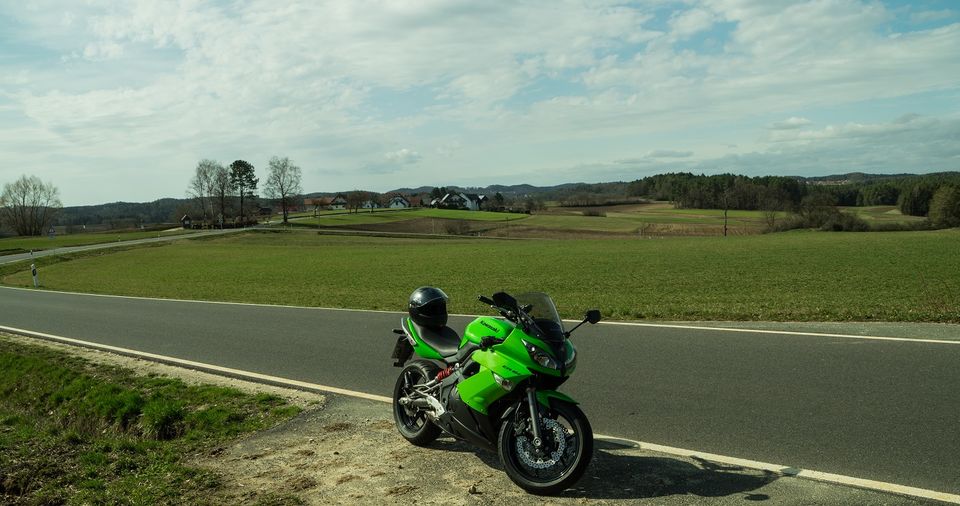 The rent for the motorcycle for one day is 79 Euro. There is no KM restriction. 500 Euro is the deposit amount. Only problem I felt is there is no insurance coverage option. Only insurance option is with third party insurance. Nevertheless the formalities went well and soon I am sitting on Kawasaki ER 6F.
So after getting the motorcycle I throttled little bit and BAM!! it went to 100kmh in no time Woww!!. There is good length in all gears. The handling of motorcycle was super easy. Sitting position is not that leaning into front as I was expecting (Which worked well for me).
I went for a short spin in highway and rolled on throttle again and bam!! the motorcycle is past 170 kmh !!!. It was pure bliss to ride .I would say everybody should try different type of bikes. Every bike type has its own character and enjoyment:)
After quick spin in highway I moved to the franken roads with more scenic and winding roads :).
I am pasting the route i went for reference.
Route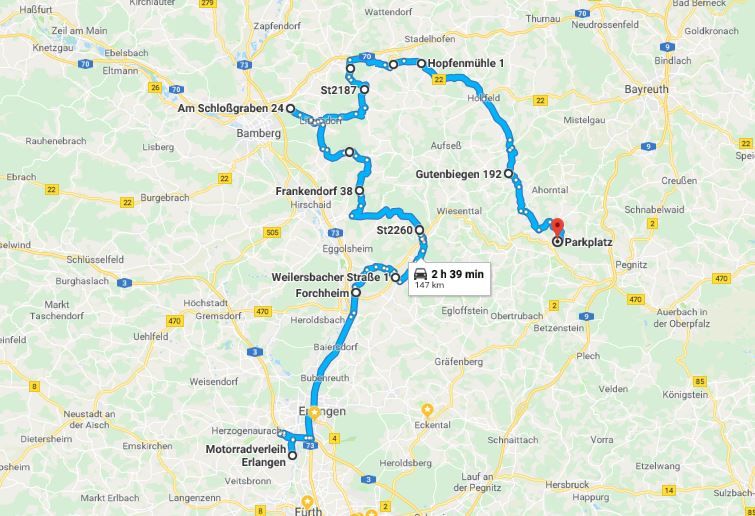 I will let video and photo talk about the beauty of place and the roads .